10 Best Ideas for Wedding Favours in Singapore To Wow Your Guests [2023]
Want to impress your guests at your wedding? Get the best ideas for wedding favours in Singapore here!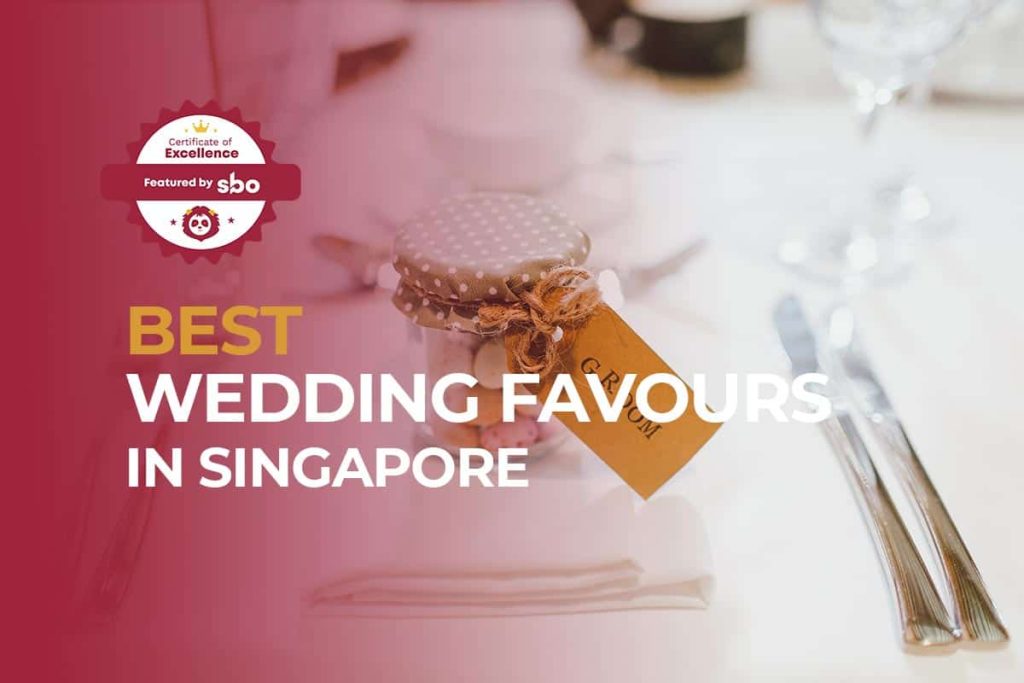 It's the special once-in-a-lifetime event where family and friends gather together to celebrate your matrimony. Whether there is Covid-19 around or not, weddings hold such significance to both the couple and the attendees!
To thank your esteemed guests for coming down, getting beautiful yet functional wedding favours will certainly be the cherry on top of your wedding ceremony. Here are our precious finds on the best wedding favours in Singapore!
1. Favor Table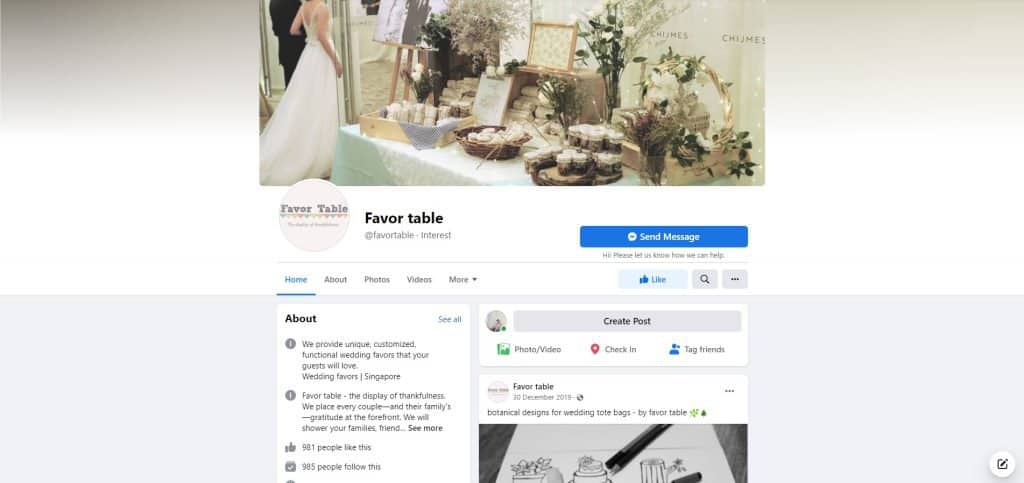 If your attendees have a wide mix of preferences, the services at Favors Table will ensure that every guest leaves with a wedding favour that is of their liking!
Favors Table offers a table set up with an assortment of wedding favours in Singapore for guests to choose from, with the table design also customisable according to your wedding theme.
From useful items like tote bags or notebooks to decorative pieces like succulents, rest assured that there's something for everyone.
2. Simply Wedding Favours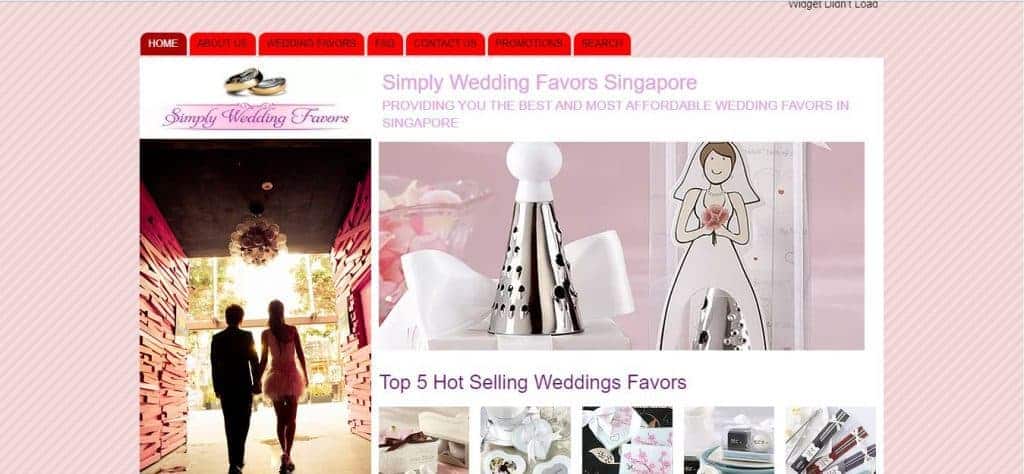 For the fickle-minded couples who're undecided on the type of wedding favours they want, browse through a good variety of gift choices from Simply Wedding Favours!
Their product range encompasses different categories, from health and beauty to dining ware, stationery, household items and more! For couples with a large group of wedding attendees, you can get some of their wedding favours at bulk prices, which helps to free up your budget for other wedding items. Do visit their page for more information!
3. HoneySpree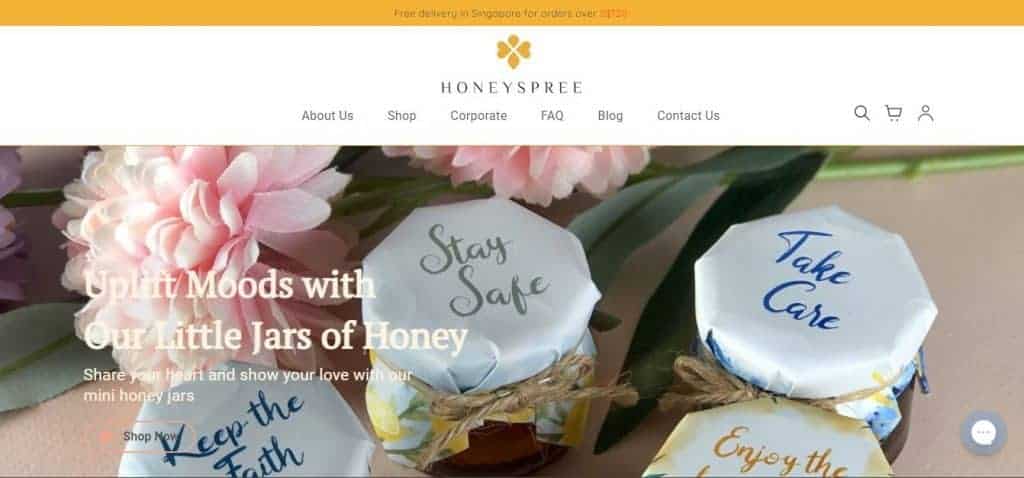 Sweeten the blissful occasion with these aesthetic and beneficial honey jars for your wedding guests! Not only is it a presentable-looking gift, it possesses health benefits, making it especially fit for elderly guests who are more health-conscious.
You can pick from their variety of ready-made designs for a quicker process, or you can add personalised touches to the honey jars. From the design to adding quotes, phrases or messages, you can tweak it to make this gift exclusively special.
What's more, a portion of their sales proceeds goes to stay-at-home mums who have helped with the packing of the honey jars. This makes this wedding favours in Singapore much more meaningful to get!
4. Favor Atelier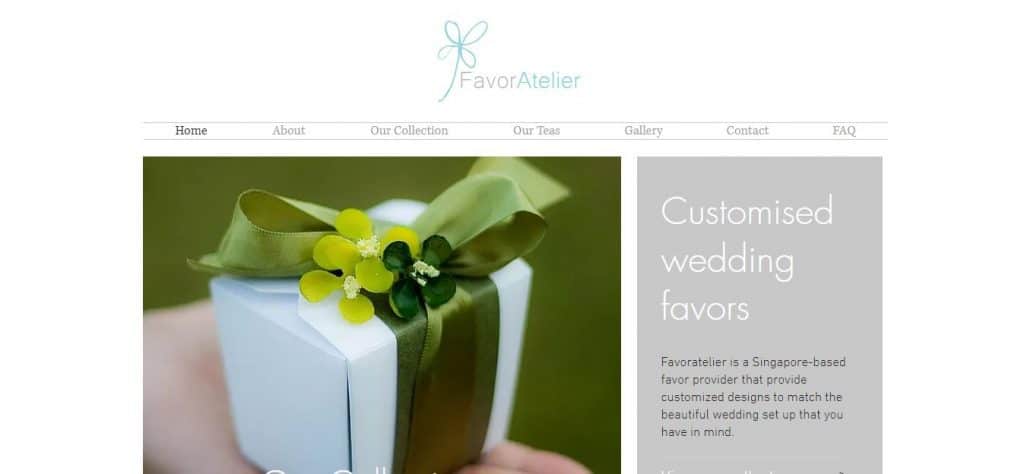 As designers themselves, Favor Atelier takes pride in giving customers the freedom to personalise their wedding favours to their preferences. They also house their own special selections of ready-made designs for customers to pick from.
They are known for their floral tea, which is intricately designed and packed in their stylish wedding favour packaging. Other items offered at their store include cookies, chocolates, and candies.
5. Do Me A Favor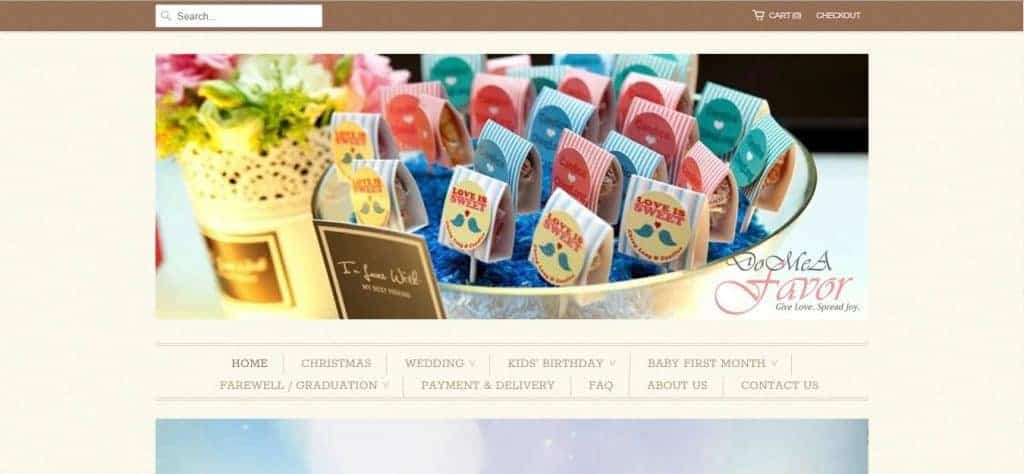 Do Me A Favor's presence since 2012 has graced many special occasions and weddings with their delectable gifts and wedding favours in Singapore.
Specialising mainly in sweet treats packed into delicately designed jars, their products range from honey to Nutella, jam, Hershey's Kisses, Mentos and more. Their potion bottles are exceptionally adorable, with mini sunflower chocolates in these miniature vessels.
They also offer their door gifts for other occasions like birthdays, baby's first month, graduations, farewells or even Christmas events.
6. A Love Knot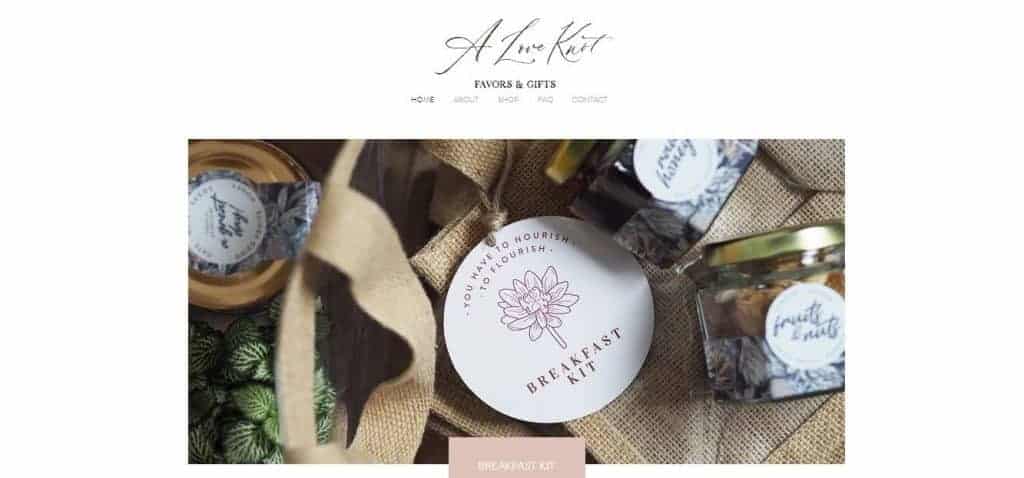 A Love Knot is a company that started their passion for making wedding favours in Singapore from scratch, after their initial struggle of pursuing suitable wedding favours for their own wedding.
Since then, they now have a wide array of lifestyle door gifts that serve both the functionality and aesthetics aspect. Wrapped in their beautiful vintage packaging that's all handmade, it provides that sincere and special touch that makes their wedding favours especially attractive!
They have also worked with numerous big brands like Andaz Singapore, NTU, Singapore Airlines, Estee Lauder and more, showing their strong experience in the gifts industry.
7. Chocolate Anatomy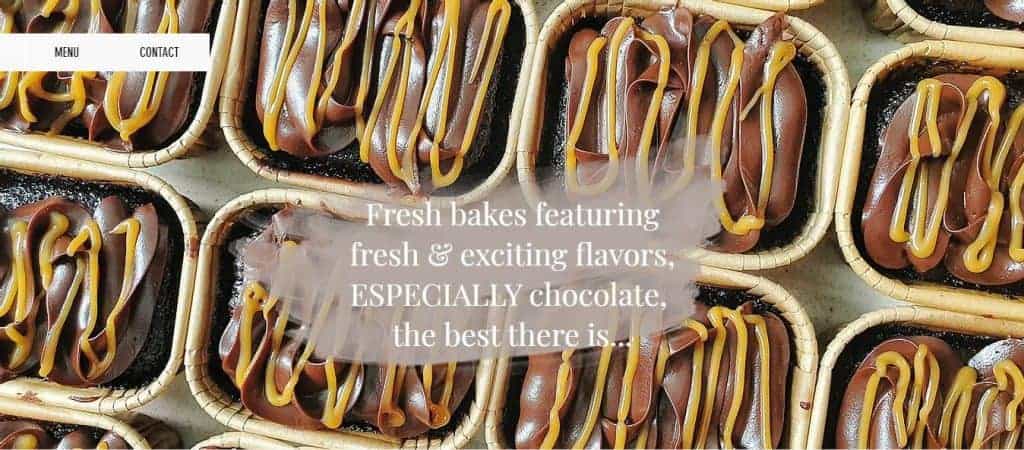 Chocolate lovers or guests with a sweet tooth will be overjoyed to receive these dessert omakase boxes from Chocolate Anatomy, a home-based bakery in Singapore with a knack for chocolate treats.
This bakery kickstarted with an innate love for chocolate, but soon expanded their baked goods to include other flavours, even allowing customisation for larger-scale events like birthdays or weddings.
From the flavours to packaging, the couple can personalise it accordingly. Their dessert omakase box allows customers to mix and match anything from their seasonal menu, which rotates monthly. Be sure to stay tuned to their socials for the latest flavour updates!
8. Garden Picks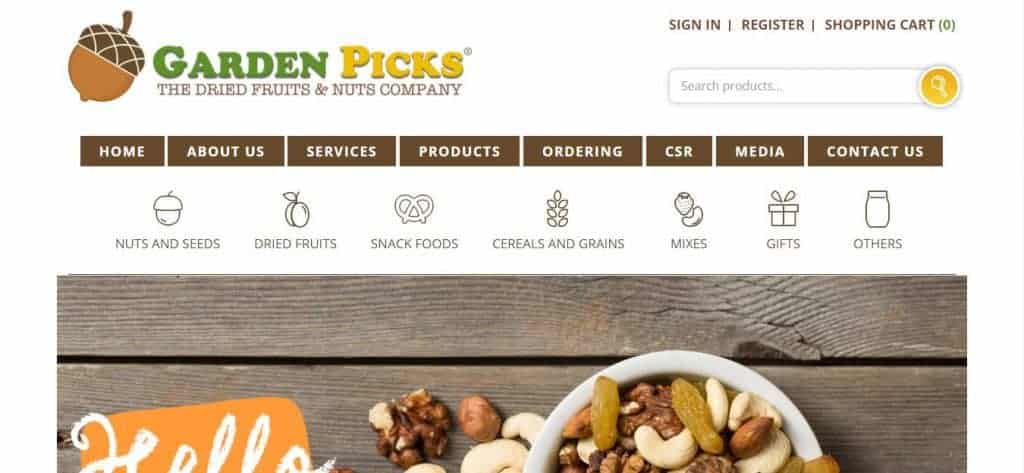 At Garden Picks, they offer dried fruits and nut snacks for personal consumption, corporate events or large-scale functions like weddings.
They allow couples to choose from a variety of healthy snacks with various levels of customisation. They can start small with the most cost-effective option of buying them wholesale, which also gives the couple flexibility in terms of the packaging and mix of snacks in each pack.
If you're looking to go fuss-free, go for their personalised packs favour which has it all packed neatly for you. You can also add a personalised message for that special touch of gratitiude!
Lastly, for the exclusive crew that has been helping with the wedding preparations, couples can get them a jar/tin favour which stores a larger amount of snacks and comes in reusable packaging!
9. Kindred Teas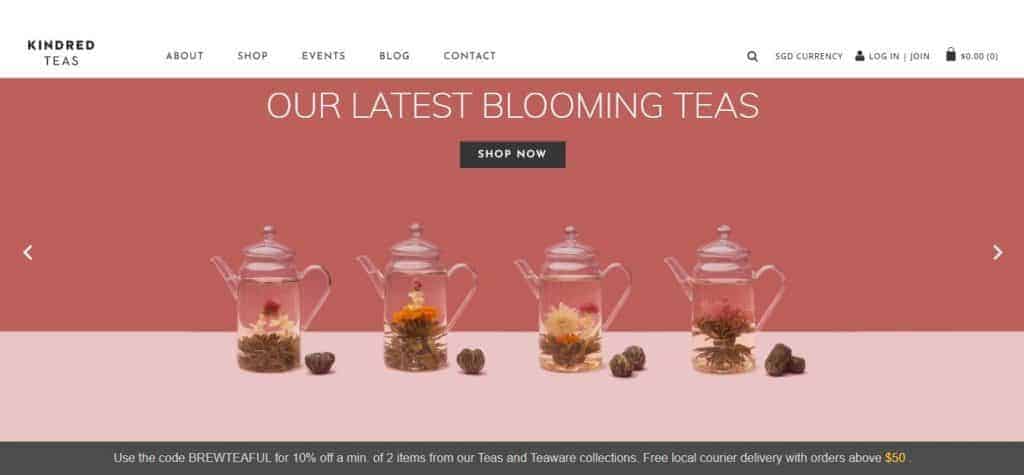 For wedding favours in Singapore that feel more luxurious, getting tea blends is one tea-rrific option. Kindred Teas is an artisanal tea brand with specially sourced tea leaves from around the world, aiming to bring like-minded tea lovers together in the tasting of these artisanal tea blends.
Couples can chose to curate their own unique tea blend beforehand for a more fuss-free experience, or let their guests go wild with their creations. They offer pop-up BIY (blend-it-yourself) tea bars at weddings as well, with over 9 different tea leaves for guests to choose to curate their own unique tea blend.
10. Whipped Love The Company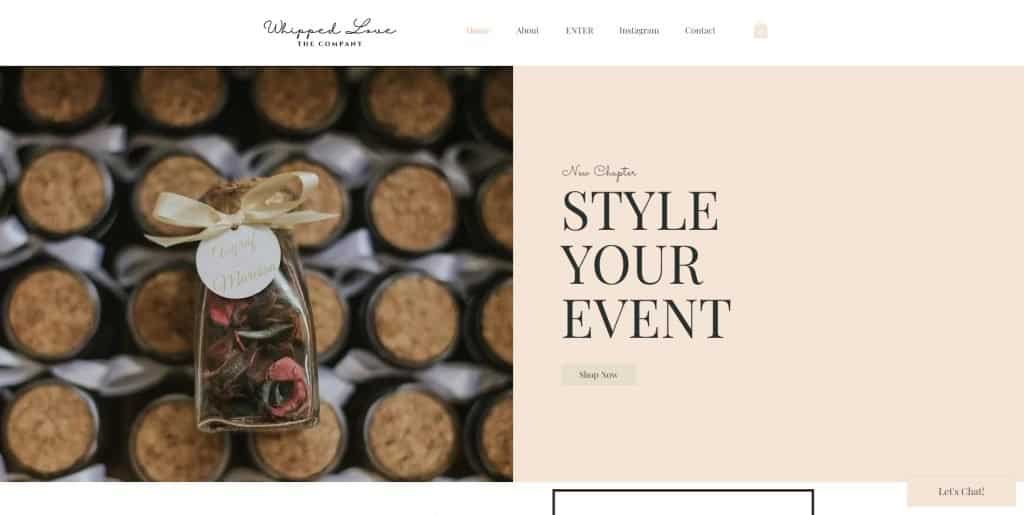 Muslim couples out there sourcing for wedding favours in Singapore will be delighted to find Whipped Love, specialising in Muslim-related wedding favour treats and gifts.
Apart from halal treats like cookies or Ajwa dates, they also designed their own potpourri wedding favours for the couple to pass to their relatives after the ceremony. There are other wedding favour options available as well, grouped in different packages for couples to browse through easily.
Conclusion
Do you have any reviews and comments to share regarding our choices for the best ideas for wedding favours in Singapore?
While SBO is committed to supporting our local businesses, we welcome any feedback and anonymous sharing regarding your experience with the best ideas for wedding favours in Singapore.
We hope that this guide will be useful in helping you to make an informed decision when it comes to finding the best ideas for wedding favours in Singapore.
With the hunt for wedding favours in Singapore checked off your to-do list, another important aspect of your wedding lies in the visuals.
Featured Image by Wedding Photography on Unsplash
Explore More Content