10 Best Places for Drum Lessons in Singapore to Hit Your First Drum Beat [2023]
Here are the 10 Best Places for Drum Lessons in Singapore to play your heart out!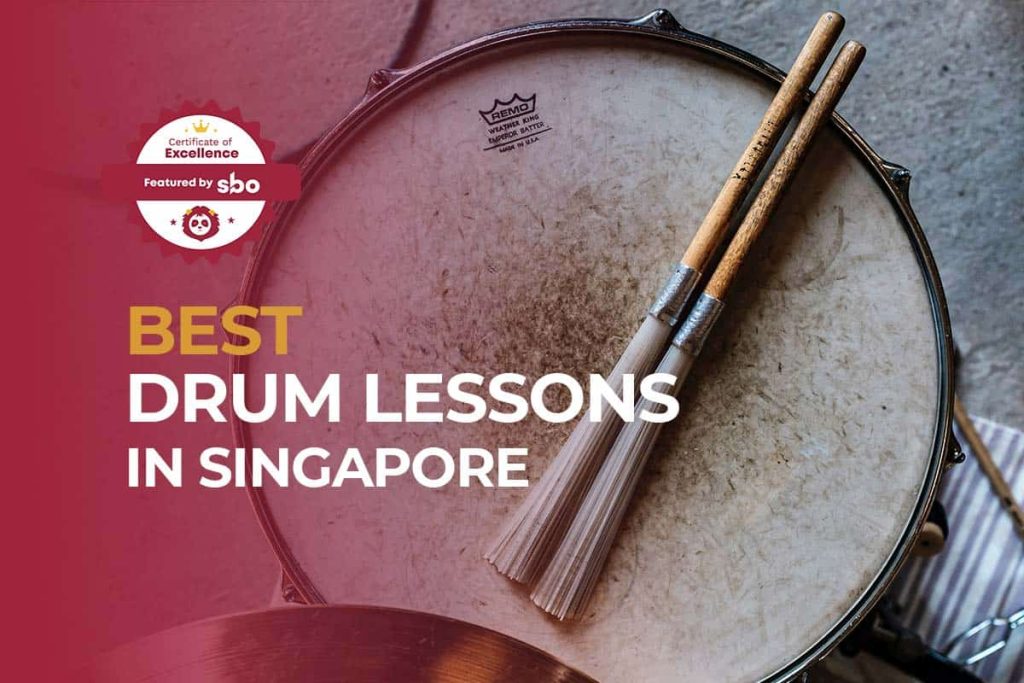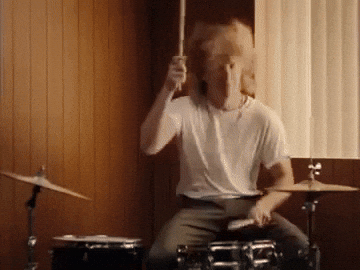 Why drum lessons? Why learn to play the drums at all?
When it comes to learning a new instrument, most people will opt for a guitar or a keyboard/piano, but few consider the drums. Perhaps it's because of the position of the drummer on stage (yes, often on a platform, but typically behind the other band members), perhaps the melody line (either by vocalists, guitarists, or keyboardists) is usually remembered more than the rhythm?
Famous Drummers
I've never really understood why though – just take a look at some of these amazing drummers: John Bonham (Led Zeppelin), "the Human Timekeeper" Al Jackson Jr, Steward Copeland (The Police), Benny Benjamin, Ringo Starr (The Beatles), Dave Grohl (Nirvana), Elvin Jones (John Coltrane Quartet), Maureen "Moe" Tucker (Velvet Underground), Dave Lombardo (Slayer), Phil Collins (Genesis), Yoshiki Hayashi (X Japan), and many others!
Clearly, not only does playing drums help to make you look cool, but it also makes you feel good. Did you know that the act of hitting the drums actually makes your body release endorphins, just like that of a high-intensity physical workout? In addition, drumming also builds your coordination and relieves stress.
Parents might be pleased to note that, music training generally improves learning as well – the longer students practice music the stronger the impact will be on their academic achievements!
Choices, choices, choices…
With quite the number of music schools to choose from, there'll probably be some questions they might ask when you enquire with them, so that they'd know how to better assist you in this endeavour:
Is there a short-term objective, or long-term life goal you're looking to achieve? After some time going for drum lessons, what do you envision yourself doing?
Do you want to be able to perform just one particular song well for a special item/event (short-term), or do you envision yourself performing live in front of a crowd (long-term)?
What's your current level of experience: a total beginner with little to no coordination, currently managing at 3/4 time, starting to dive other genres and styles, or a frequent stage performer looking for a drum coach to really control and fine-tune your chops to bring your performance to the next level?
How's your timeline?
Would there possibly be periodic opportunities to perform in front of a small crowd, or more?
Want to be that cool kid who steals the hearts of everyone at that night party? Or do you wish to learn a new and unique instrument just for yourself? If so, this list of the 10 Best Places for Drum Lessons in Singapore will definitely help you.
1. My Drum School (MDS)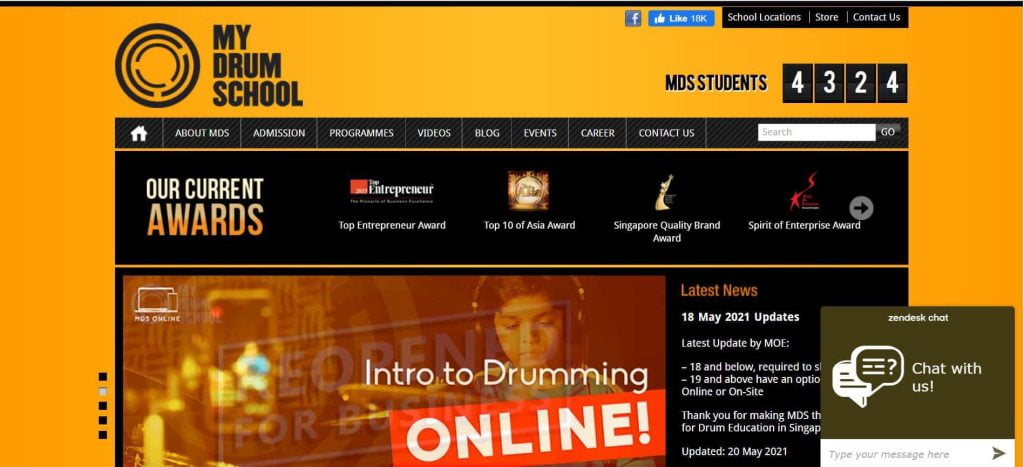 Established in 2007, MDS has been in operation for more than 10 years in the music industry and has won many awards such as "Best In Drumming" by Parents World 2015 and the Top 10 of Asia Award throughout the years.
A well-established drum school that has helped more than 3000 drummers to date, MDS will provide you with the best quality drumming experience to kickstart your new journey.
2. DrumTannery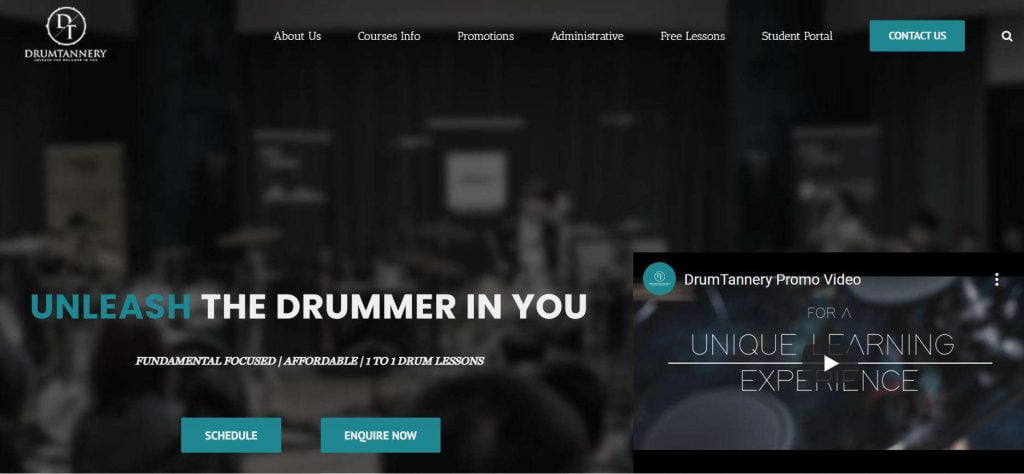 Fundamentally focused on bringing you the most effective yet affordable drumming experience, DrumTannery offers 1-on-1 drum lessons based on the specialised drum syllabus.
If you're a beginner unsure how drum lessons are conducted, DrumTannery also offers a free trial for all first-time customers!
3. Cristofori Music Showroom & Music School (Bishan)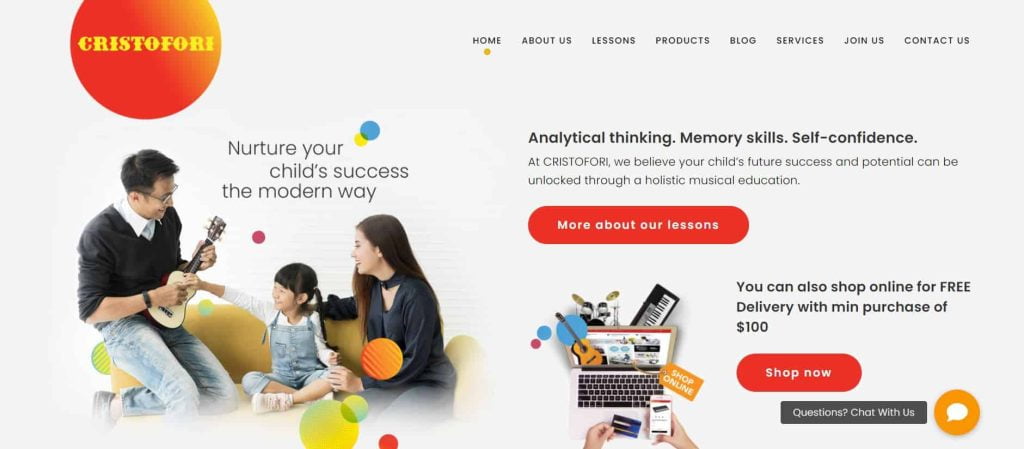 Cited as the No. 1 Children's Music School by Singapore Parents, Cristofori's drum lessons offers a quality education at affordable rates for kids through step-by-step lesson plans and comprehensive, versatile techniques.
From debut to Grade 8, Cristofori's graded drum course will take your kids to the next level and broaden their music repertoire and help them to cut it in any session or stage in the world.
4. Drum Tutor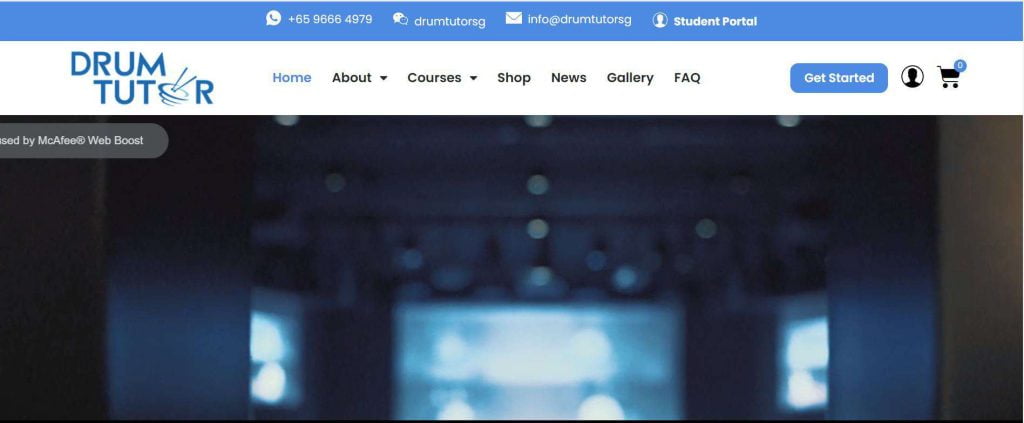 Established in 2016, Drum Tutor has conducted more than 10,000 drum lessons for students across all levels to date.
No matter whether you're a rookie drummer learning the drums for the first time or an experienced drummer who wishes to achieve a milestone, Drum Tutor has the perfect curriculum tailored to your needs, including classes that prepares you for grading examinations.
5. Studio72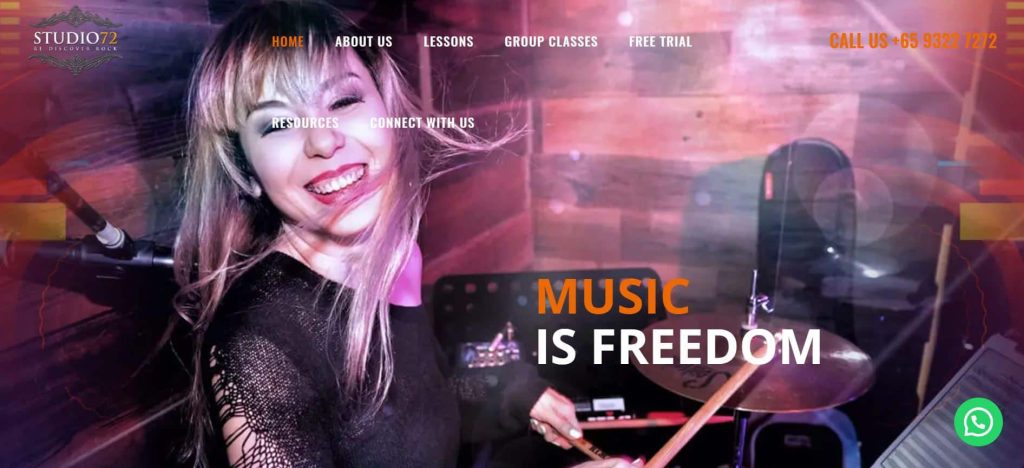 At Studio72, you will be taught strong drum theory, drum techniques, practical drum methods, and percussion techniques under the guidance of very proficient mentors and experts in the field.
Offering lesson plans tailored to your individual abilities and learning styles, the teachers at Studio72 will help you expand your proficiency in drumming and bring out your best in you.
6. J Music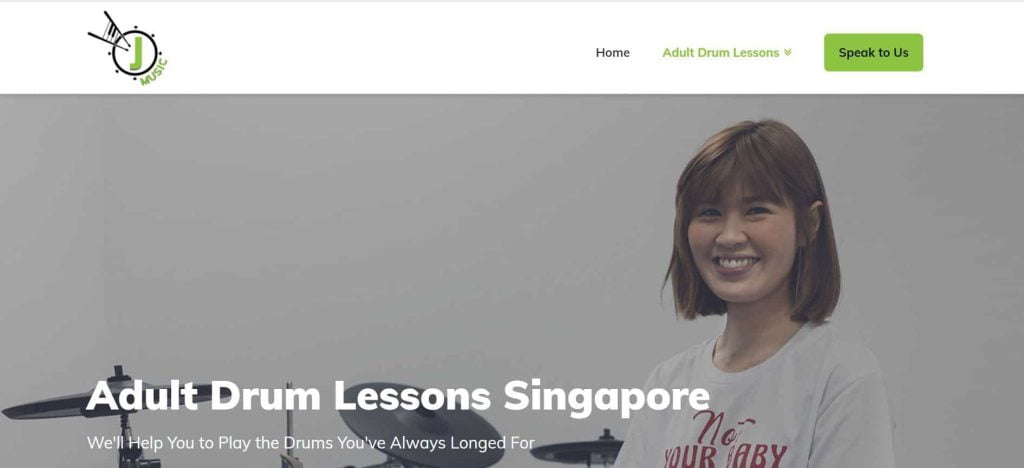 At J Music, you will be provided with a simple drum syllabus written in accordance with the guidelines from Trinity College London for easy and cost-effective learning.
With a focus on drums lessons catered for working adults, you will be taught using an easy-to-follow learning curriculum and the latest drum apps and high-end drum kit for a quality learning experience.
7. Drumstruck Studios
Offering flexible lessons that cater to students availabilities, Drumstruck Studios provides individual classes for all ages.
Drumstruck Studios has passionate, experienced and internationally certified instructors who will offer you lesson plans tailored to your individual pace and train you professionally for graded exams.
In addition, all students may call and book the studios for their own practice and participate in various instrument workshops conducted during the June school holidays – all for free!
8. Drum Prodigy Singapore (DPSG)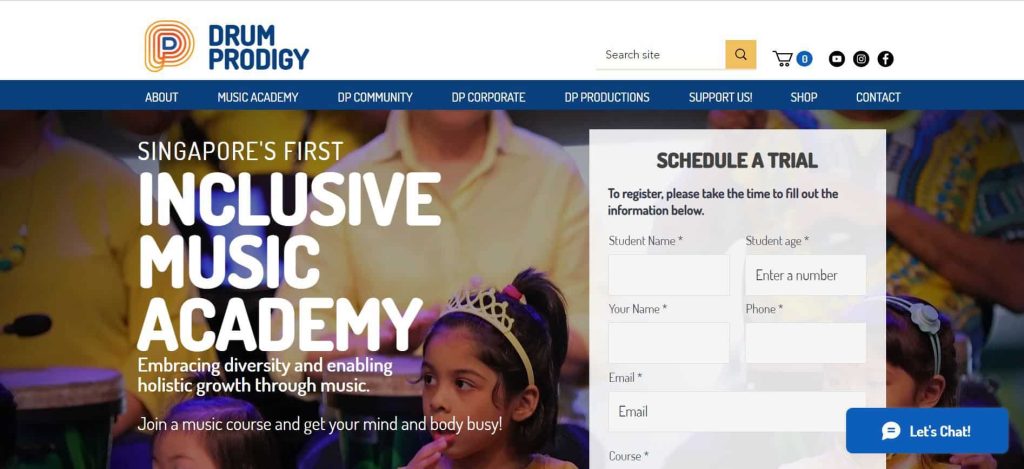 A music academy with a mission to provide music education and wellness programmes in an inclusive, positive and non-competitive environment, Drum Prodigy Singapore offers various programmes catered to different groups of learners. This includes drum camps and workshops that are fun and different from your usual classroom learning.
Being a social enterprise of raiSE, DPSG is also a Business For Good that provides training and employment opportunities for those with special needs.
9. Bozzworkz Music Studio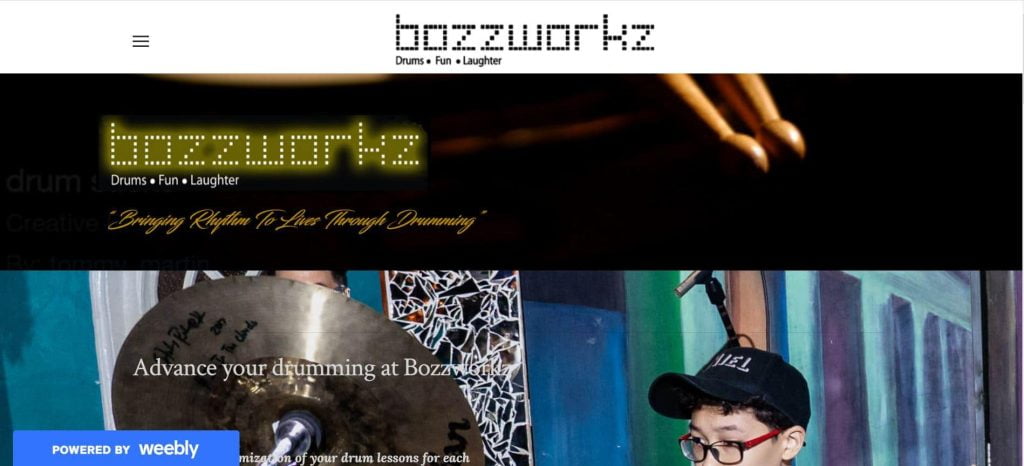 Offering lessons to individuals from beginner to advanced levels, Bozzworkz Music Studio offers not only offers your usual weekly lessons but also weekday drum camps that are an hour long per day, followed by all the practice you can take for 3 or 5 consecutive days.
You will be taught by versatile instructors who have many years of experience in drumming who will tailor the lesson curriculum to your individual learning ability and aptitude.
10. Hei Drums Singapore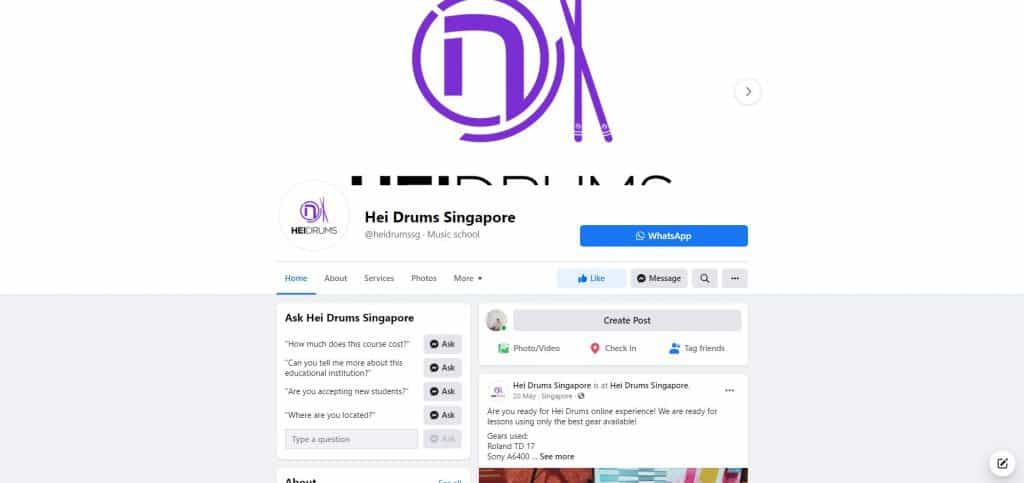 Hei Drums, where "Hei" stands for Headway, Excellence & Inclusiveness, provides drum lessons that are designed to bring out the best of your capabilities with minimal effort.
You will first be given an initial assessment at the drum academy to understand your learning style and goals better. From there, your teachers and mentors will craft a lesson plan according to bring out your best potential.
Conclusion
Do you have any reviews and comments to share regarding our choices for the best drum lessons in Singapore? While SBO is committed to supporting our local businesses, we welcome any feedback and anonymous sharing regarding your experience with the listed places.
We hope this guide will be useful in helping you make an informed decision when selecting a music school to go for drum classes. If you're looking to be a singer however, our list of suggestions for singing lessons might interest you.
Featured Image by Lasse Møller on Unsplash
Explore More Content