10 Best English Tuition in Singapore to Increase Your Confidence in the Language [2023]
Think exam week is your doomsday? Fret not as we're here to help you.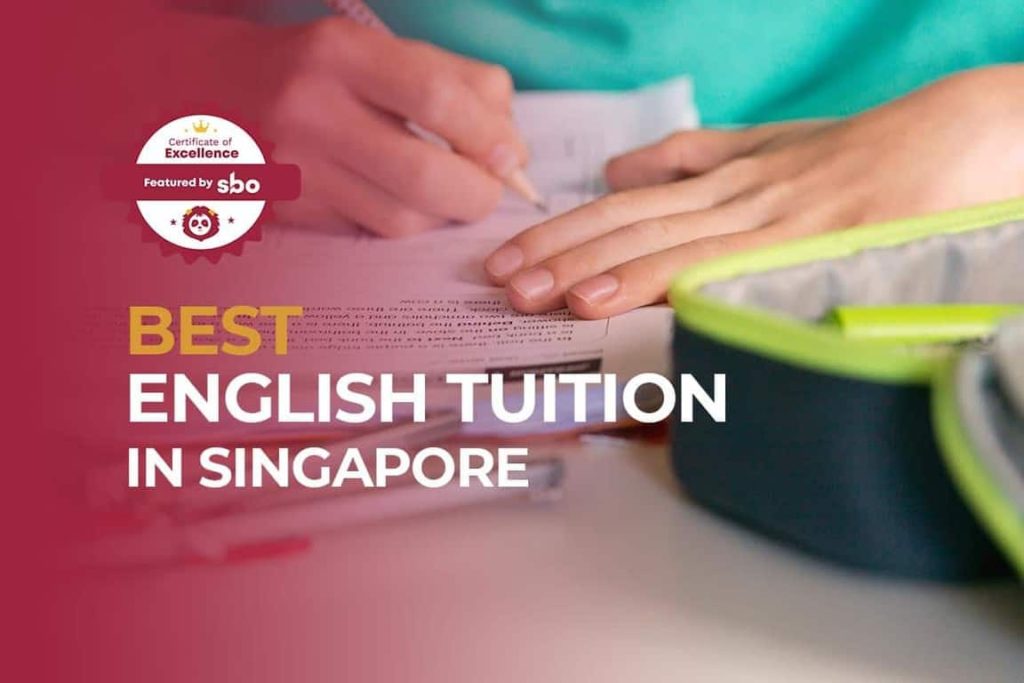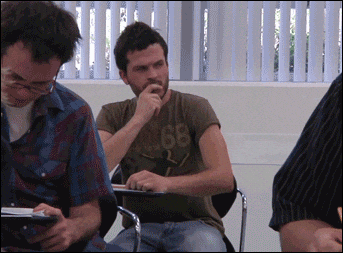 We all know that examinations can be really stressful, especially if you're not good at the subject.
To progress from an underperformer to a stellar student who aces the examinations with flying colours takes time, effort and understanding of one's strengths and weaknesses in the subject.
If you're one of those students who find the English subject tough to manage, check out the list of the 10 Best English Tuition in Singapore to help you gain confidence in the subject.
1. EduEdge English Specialists
Claiming to be Singapore's first and only English Language Specialist With The 'Formula-Style' Method of Learning English, EduEdge English Specialists is an academy that has helped over 2,100+ students from over 120+ schools improved and achieved their Bs and As for English.
A trustworthy and reputable English tuition partner with a solid track record, the classes at EduEdge English Specialists are praiseworthy for its adoption of a co-teaching system where every class will have one lead teacher who is the main facilitator for the lesson, as well as one or two more additional co-teachers, hence ensuring that the students' learning queries are promptly addressed.
2. Augustine's English Classes
Highly recommend to all parents who want high-quality enrichment classes for their children, Augustine's English Classes offers English lessons at highly competitive and affordable pricing.
Augustine's English Classes has helped many students feel confident and supported in their learning through their play-based learning approach, resulting in positive reports and feedback from their respective primary and secondary schools.
3. DO Applied Learning (Marine Parade)
A tuition centre that has helped many students won various awards at many levels, DO Applied Learning is the only English tuition centre that offers a 'Pay Only If Your Child Improves' Programme in Singapore.
Having achieved 90% average improvement of 2 grades for all students, DO Applied Learning attributes the success of their students to the "Results Through Values" approach, which has proven to be unique but effective.
4. The Learning Board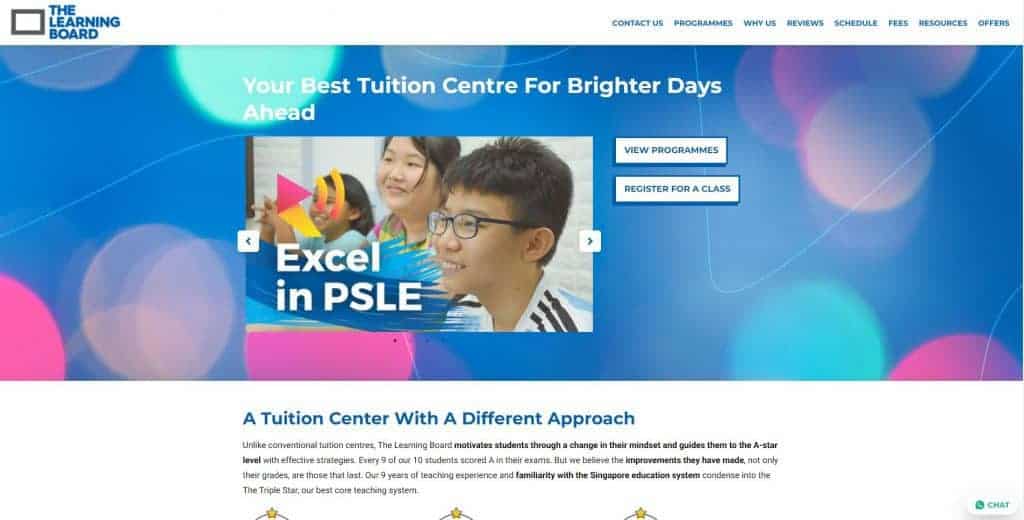 At The Learning Board, the teachers believe that both progress and grades are important in a student's journey to success. Hence, students are constantly provided positive reassurance and character coaching to motivate and guide them to the A-star level.
Highly recommended by satisfied parents and students, every student at The Learning Board can be assured that their tutors will understand and work with you through your needs, strengths and weaknesses to bring out the avid learner in you.
5. Tutor City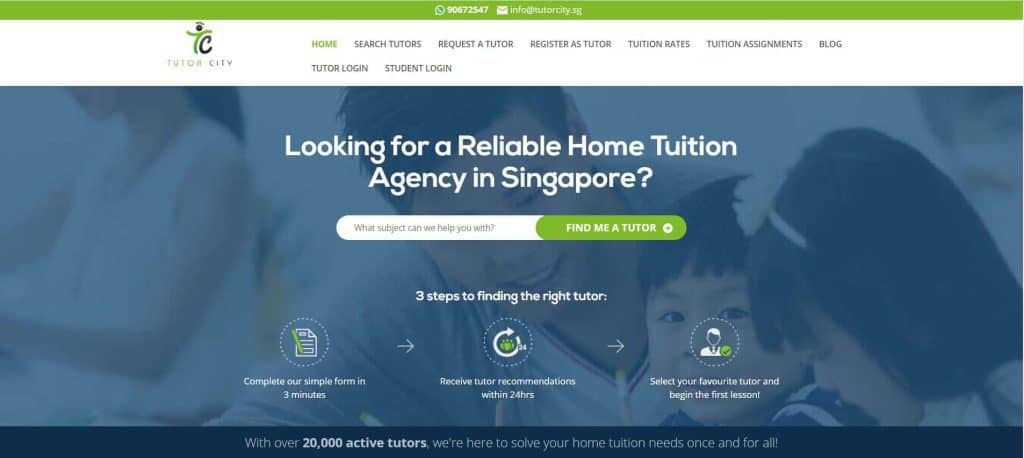 If you do not enjoy a learning environment in a group setting, then perhaps private tuition where you can seek 1-to-1 guidance from your tutor is a better choice for you.
A reliable and highly-rated private tuition agency that has helped many students find suitable and excellent English tutors since 2010, Tutor City recommends only certified English tuition teachers from a pool of over 20,000 tutor databases.
Affordable, efficient and effective, Tutor City is the perfect place to look for a reliable and trusted English tutor to help you do well in the English subject.
6. The Academic Workshop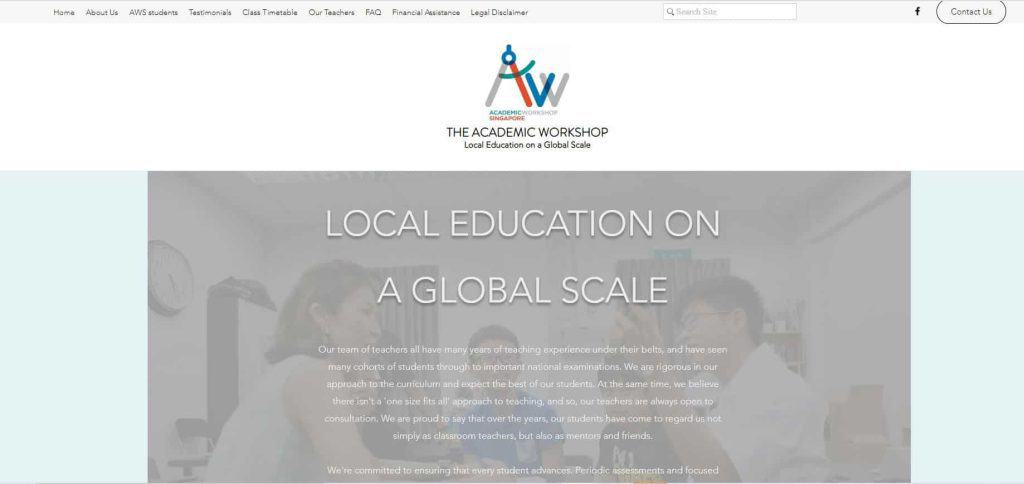 With a strong belief that there is no "one size fits all" approach to teaching, the team of teachers at The Academic Workshop always ensure that they are open for consultations with their students to help them clarify their doubts.
Known to be super fun and enthusiastic when teaching, the teachers regard themselves as classroom teachers and mentors and friends whom students can find approachable and friendly to seek help from.
7. Ace English Tutor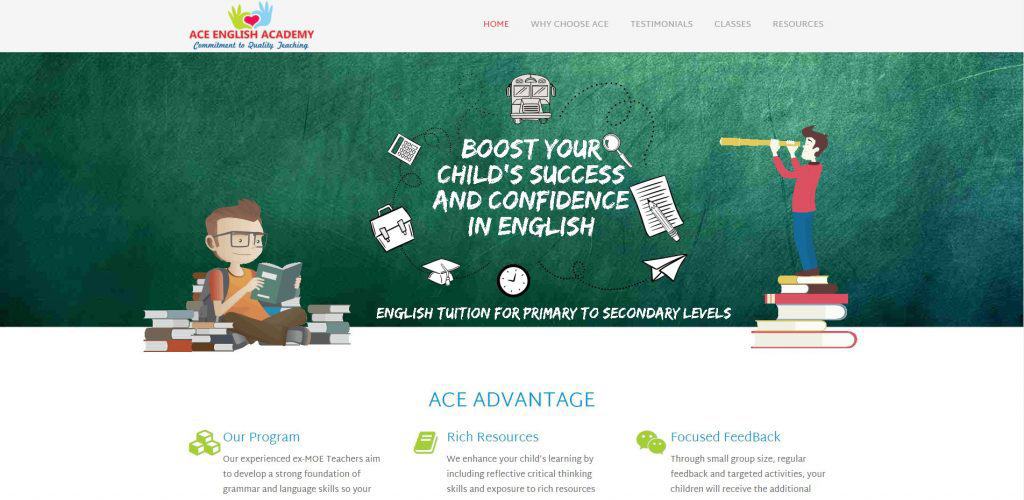 One who never gives up on her students even if they have a weak foundation, Mdm Teoh is a very devoted English teacher who puts a lot of effort into every student's performance.
Extremely detailed in her explanations and catered to the students' English interests, you can be assured that Mdm Teoh will do her best to work with you on your weaknesses to improve your overall language standards.
8. Ms Usha, Thiyaga (Private English Tutor)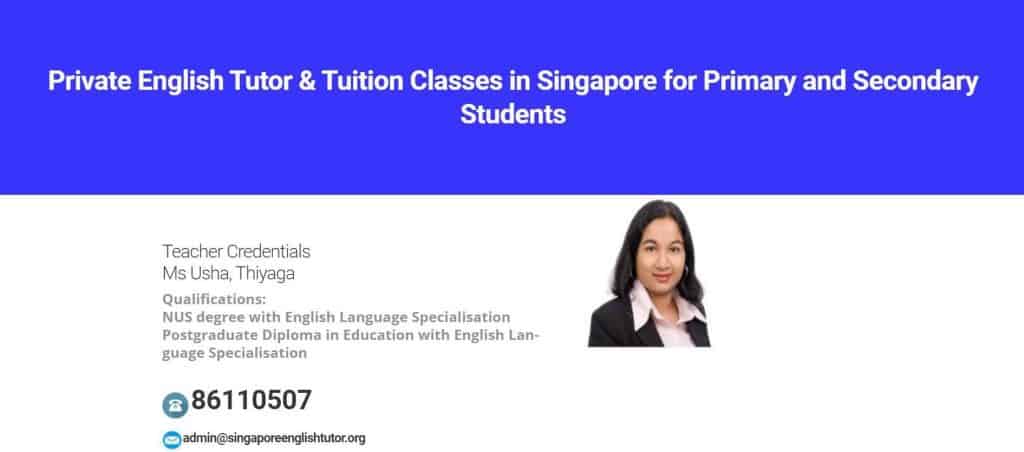 An Ex-MOE school English teacher who has 16 years of English Tuition experience under her belt with both primary and secondary students, Ms Usha offers intensive and targeted English coaching through various tools to engage and enrich her students.
Having also previously taught English in many other premier tuition centres such as Just Education and Mind Stretcher, Ms Usha knows just the way to encourage and motivate her students to make their learning positive and productive.
9. EduKate Punggol Tutors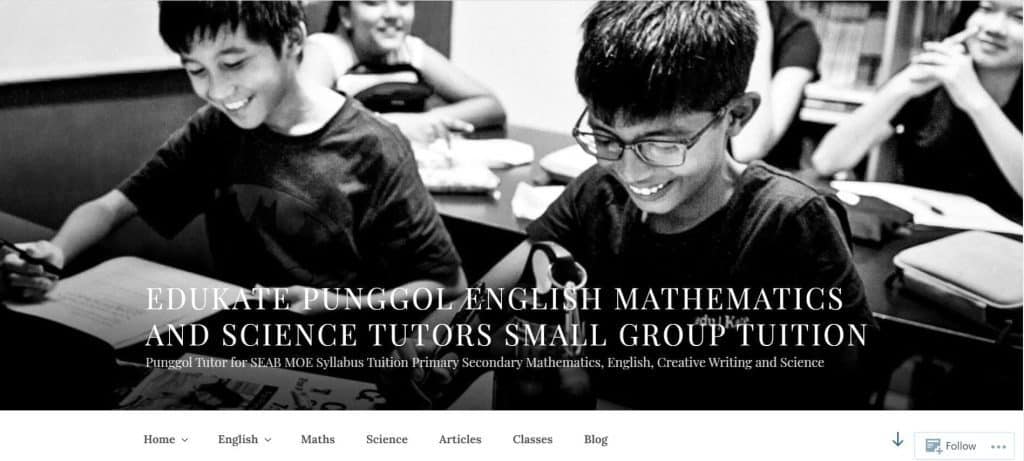 A tuition centre that provides customised English classes in small groups to students, EduKate Punggol Tutors consists of a team of highly motivated and intelligent tutors who has many years of experience under their belts in guiding childrens' intellectual growth and stimulating their grey matter to attain excellent results in their English exams.
Other than their physical classes, EduKate Punggol Tutors is also highly recommended by both students and parents alike for their easy-to-understand and effective online tuition.
10. Learners Exploratorium
Comprising a team of teachers who empathise with and seek to customise the individual students' learning needs, Learners Exploratorium helps students understand concepts that they severely lack through focused small group learning.
Spacious and conducive to learning, the tuition centre is definitely ideal for students' growth in their academic pursuits and personal development.
Conclusion
Do you have any reviews and comments to share regarding our choices for the 10 Best English Tuition in Singapore?
While SBO is committed to supporting our local businesses, we welcome any feedback and anonymous sharing regarding your experience with the listed English tuition in Singapore.
We hope that this guide will be useful in helping you find the best English tuition in Singapore to help you build your confidence in the subject.
Explore More Content