5 Best Calligraphy Class in Singapore to Make Your Words into Art [2023]
Make words into an art form with the best calligraphy class in Singapore.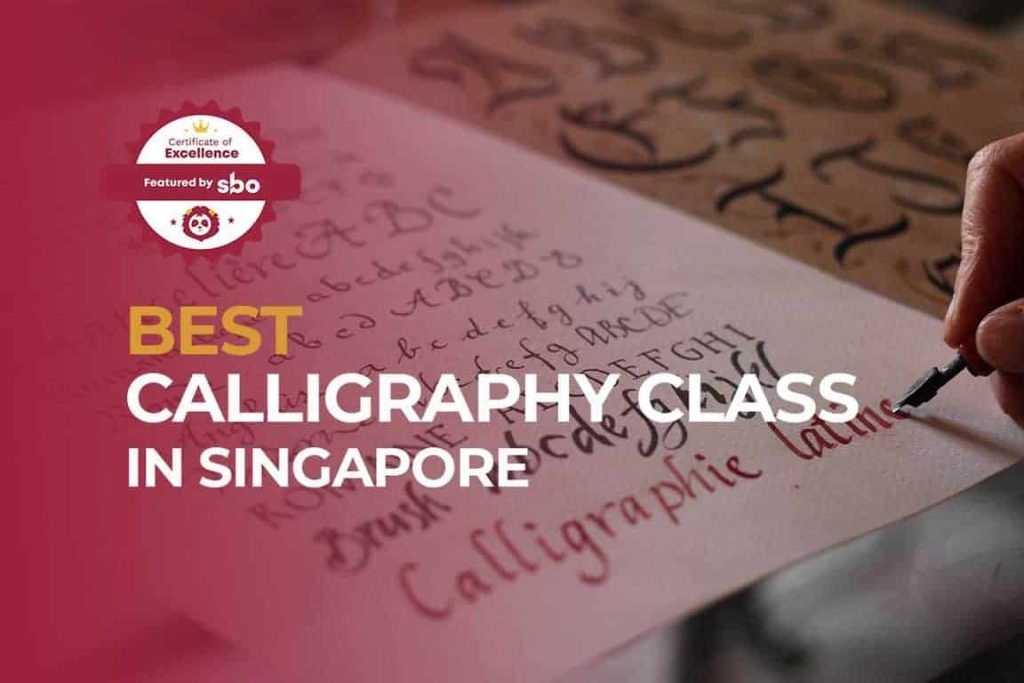 If you find yourself saying, "Wow! They are so talented!" when watching calligraphy videos and immersed into the strokes that seem to go in endless loops without a single mistake made, you are not alone. However, the ability to replicate that kind of expert skill in calligraphy seems like a pipe dream, right?
Like any other skill, it's never too late to start learning. After all, western calligraphy is more than just inking beautiful strokes, colourings and letterings on paper. It may even be therapeutic and help with your concentration, creativity and patience. If you are looking to learn and master the proper technique, we have compiled a list of the 5 Best Calligraphy Class in Singapore that will even make the crudest words look elegant.
1. Souldeelight Studio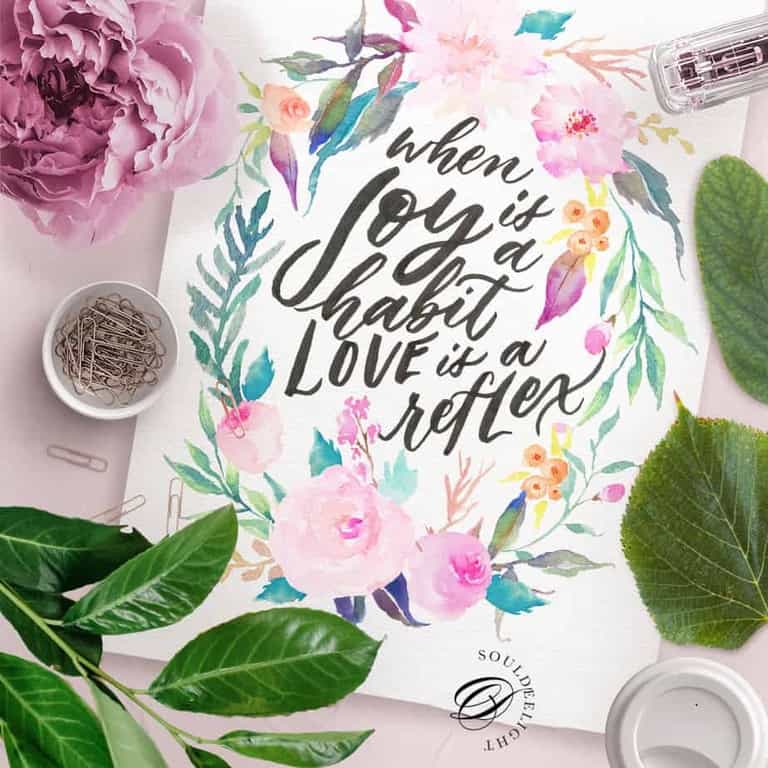 If you are looking to learn how to create balanced and even strokes with a dip pen, then this is the right place for you! Led by the self-taught artist Dee Capulan, anyone can excel in creating pieces of calligraphy that can spark passion with these classes. Yes, that includes those who do not think that they have the knack for it.
Whether you are looking to learn classic or modern calligraphy or diving into the depths of watercolour brush Calligraphy, you can learn tons of techniques here!
Each of the different workshop lessons alternates every fortnight and lasts for 2.5 hours. During this time, you will have fun learning about elements such as spacing, word framing and applying the right pressure in the pen. You will be surprised how they can help you create an outstanding art piece. Materials are also provided, and at the end, you can take home your art piece as a remembrance of your new skill!
2. The Letter J Supply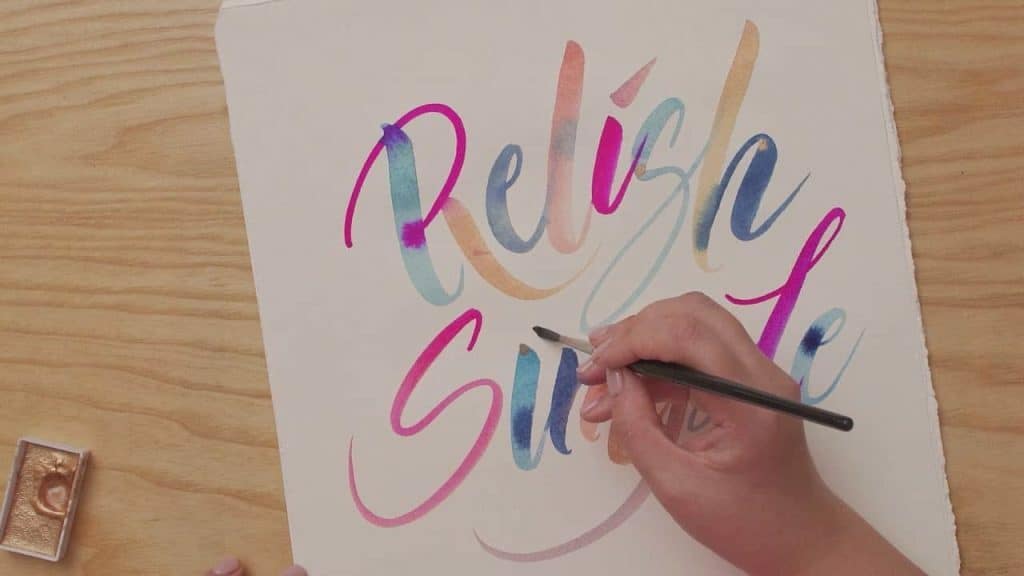 A studio run by Singaporean artist Joanne, this studio is known for their original, unprompted artworks that express emotions. They also work on making art such as archival-quality prints and made-to-order keepsakes to keep the viewer wanting more. Through the artworks, the lead artist hopes send the public positive vibes such as beauty, encouragement and healing.
If you want to see how the power of words can connect and move hearts, then you have come to the right place. As testament to Joanne's skills, she has even expressed her signature brush calligraphy art into clothing, making a unique fashion statement all on her own.
Why not attend one of the workshops and experience how you can express sentiments behind specific words in artistic words?
3. The Workroom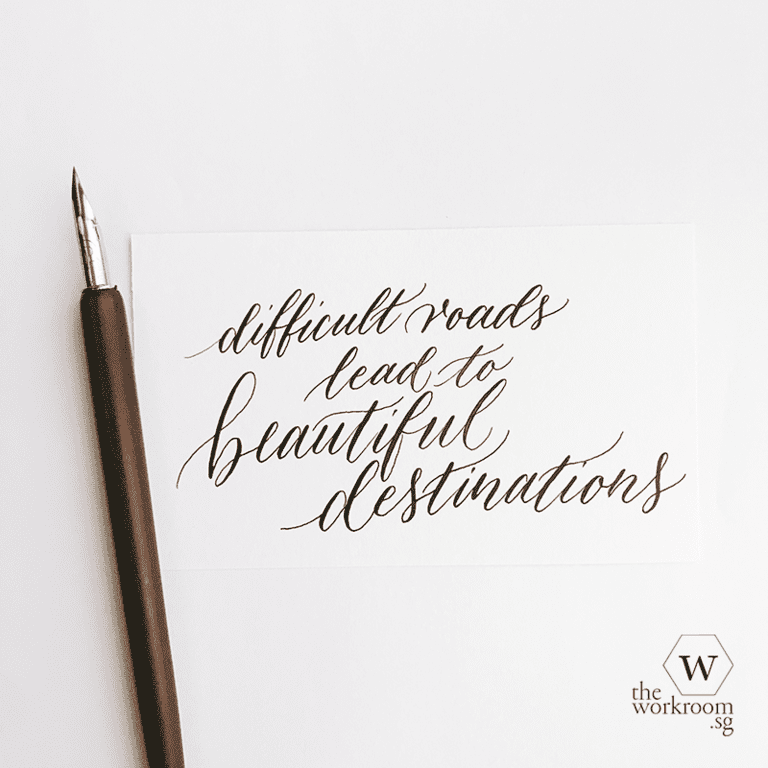 Established in 2011, the Workroom has a variety of workshops for all your artistic needs, such as fine art classes, woodcraft, dressmaking and floral arrangement. Not only are the workshops catered for education, they are also tailored for entertainment!
With their calligraphy classes, look forwards to taking home watercolour paints, brushes and professional worksheets to use at home.
The Workroom has participated in official events such as talks, exhibitions, media and commercial events. They even have been involved in private parties and workshops that hold large or small groups. Whether you come to them or they come to you, they will deliver the custom solution for your artistic needs!
Many customers had fun learning handmade crafts from this establishment such as bookbinding, embroidery, and rubber-stamping. So why not engage their services?
4. Nehohmee

Tired of drawing crude flowers on greeting cards? That's what you can look forward to in Nehohmee, where they help you open doors to lots of possibilities, such as inking floral patterns on greeting cards.
With their 3.5-hour Brush Pen Calligraphy Workshop teaching you different modern calligraphy strokes using a brush pen or exploring with brushes and watercolours, you can look forward to a fun time here. From creating scrapbook layouts to your own love letters, the possibilities are endless.
There are also private workshops for casual groups, or if you love a calligraphy workshop to be part of a special event such as a hen's party. After all, an atmosphere of life-giving creativity and fun will mix well with any event. Best of all, all students can also take home freebies such as an A5 Rhodia pad, their final masterpieces and plenty of practice guides.
5. Leah Design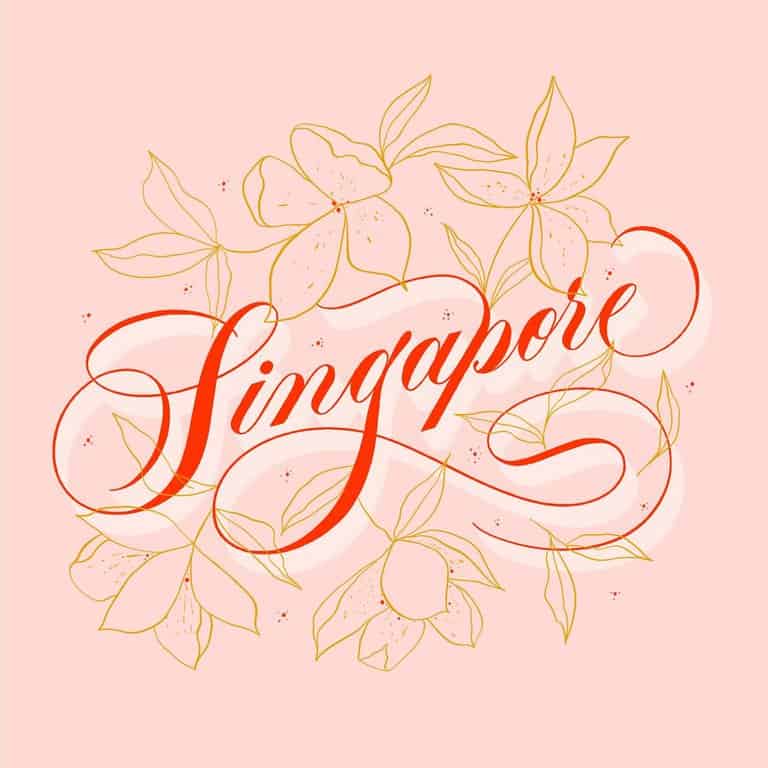 Need a custom wall mural or a commission for custom lettering and illustration? Then look no further! With experience dealing with big-name clients such as Google, American Express, SK-II, and Uniqlo, Leah Design is sure to have the perfect calligraphic-style custom art just for you! Besides commission, Leah Design is also an expert when it comes to organising live calligraphy events, calligraphy engraving, and workshops.
If you wish to partake in the workshops, you can learn the different types of calligraphy such as brush pen, copperplate and modern. They teach everything from fundamental knowledge related to calligraphy to practical applications and techniques.
With detailed explanations and demonstrations, the classes can help you build a strong foundation. The instructor will also help with your strong and weak points so you know what areas you are good at and which needs more work. There is a lot to learn from the classes, even if you do have some knowledge of calligraphy.
Conclusion
Sure, life is often stressful but who said you can't do something about it? We hope that this list will help you find the best classes to let your hair down and express your creative juices by turning words into art.
While SBO is committed to supporting our local businesses, please feel free to share any experience or thoughts you have regarding the choices in the list. We welcome any opinion regarding the listed calligraphy classes in Singapore
Featured Image by Samir Bouaked on Unsplash
Explore More Content