10 Best Culinary School in Singapore to Help You Become the Next Master Chef [2023]
The journey to becoming the next Master Chef starts now!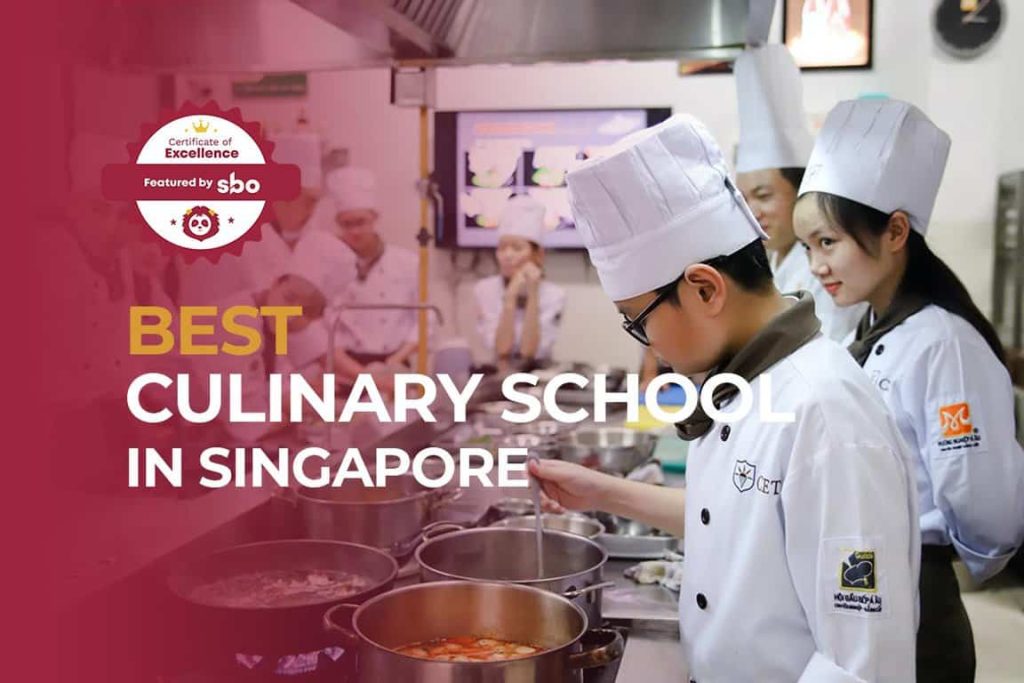 Inspired to become the next Master Chef in Singapore? Or are you interested to pursue a career in the Food & Beverage (F&B) Industry?
While it is not impossible to start learning basic cooking skills yourself at home, it is still highly encouraged that you seek help from professionals who have a great deal of experience in the industry to help you achieve better proficiency in culinary.
So which culinary schools are there in Singapore? Read on as we introduce you to the 10 Best Culinary School in Singapore that offer various types of courses and programmes in culinary arts.
1. At-Sunrice GlobalChef Academy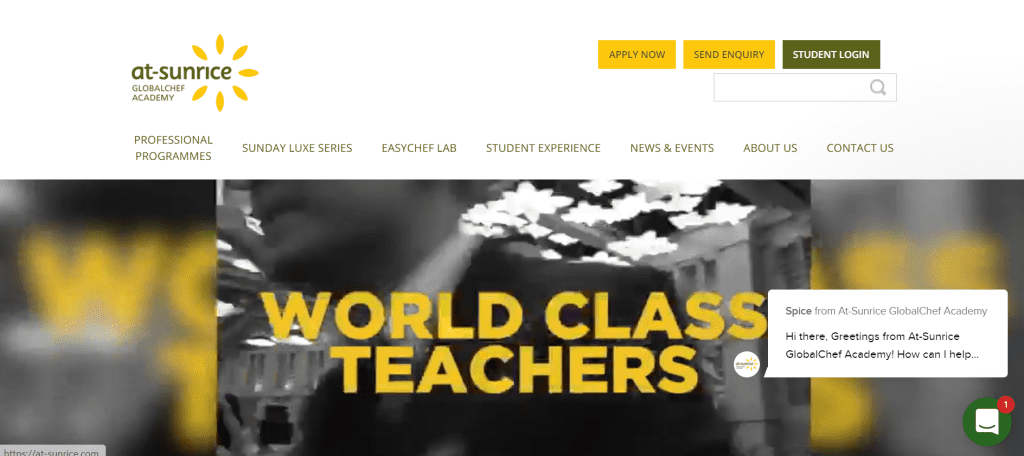 From the online diploma programme to specialist diploma programmes, At-Sunrice GlobalChef Academy provides students with learning opportunities in both Pastry & Bakery and Culinary Arts.
Besides the above-mentioned diploma programmes, At-Sunrice GlobalChef Academy has also signed degree articulation agreements with well-respected universities such as Johnson & Wales University (USA), University of West London (UK) and Technological and Higher Education Institute of Hong Kong to provide students with various opportunities to further their culinary and F&B education by creating a seamless progression towards a degree pathway.
2. Asian Culinary Institute Singapore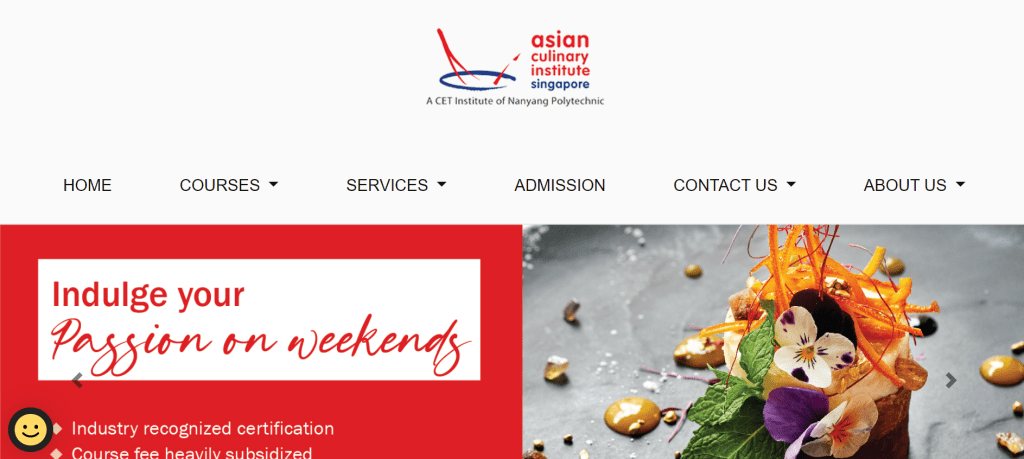 A collaboration between SkillsFuture Singapore (SSG) (Previously known as WDA) and Nanyang Polytechnic (NYP), Asian Culinary Institute (ACI) Singapore is the appointed Anchor Provider by SSG for Food & Beverage Services industry and Programme Manager for the SkillsFuture Earn and Learn Programme (Food Services).
Besides providing short courses (WSQ and non-WSQ), ACI Singapore also offers Full Qualification certificate courses (Higher, Advanced, Diploma, Specialist Diploma) for students who want to them full time or part-time.
3. Palate Sensations Culinary School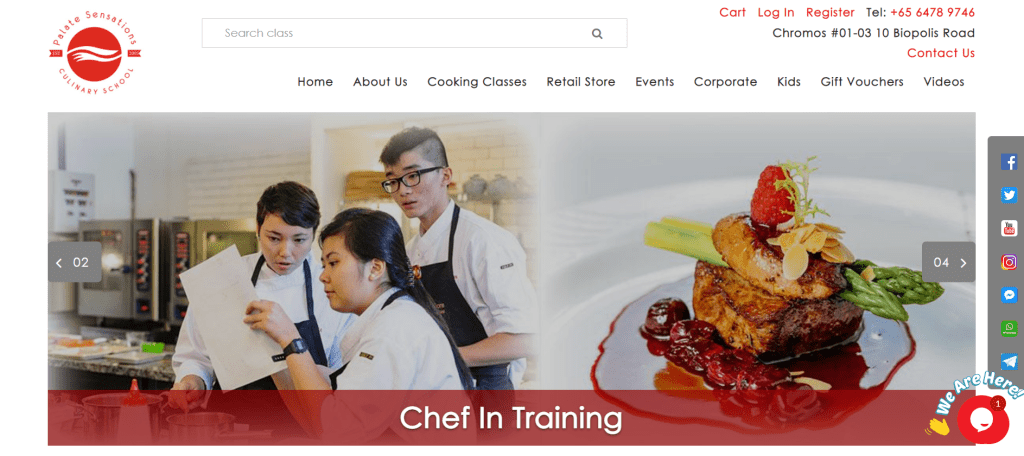 Staffed by an Executive Chef, a Cuisine Chef, a Pastry Chef, an Operations Manager and a team of guest chefs from renowned restaurants in Singapore, as well as chefs experts in their cuisines, Palate Sensations Culinary School offers hands-on cooking and baking classes for adults and children catering to all abilities and levels.
Covering a span of international cuisines from French, Italian to Mediterranean and Asian cuisines from Chinese, Peranakan to Vietnamese, the open concept kitchen is also equipped with the latest commercial and domestic appliances for Western and Asian Cuisine.
4. Food Playground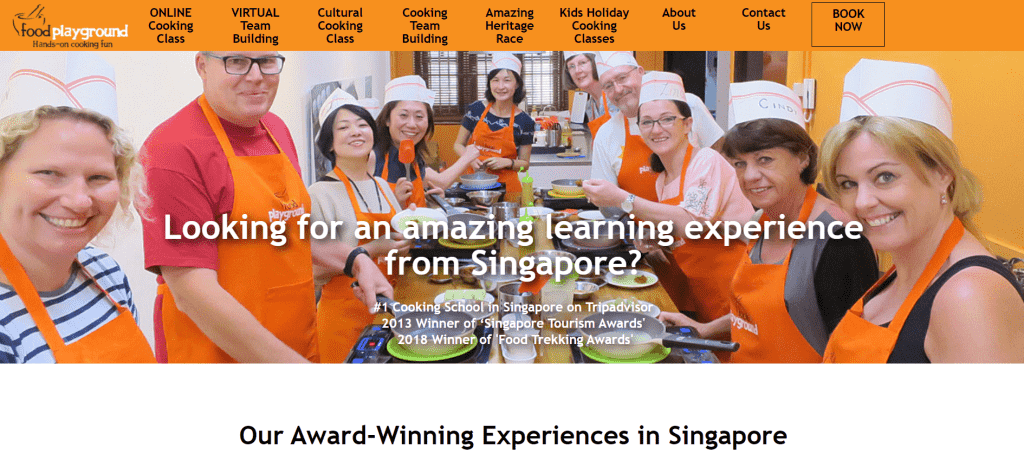 If you are an amateur pursuing culinary skills as a new hobby, you may want to look for schools that focus more on providing students with a fun learning environment.
A hands-on cooking school offering online and in-person cultural cooking classes and corporate team building workshops since 2012, Food Playground is a social enterprise that operates out of a pre-war heritage shophouse in the heart of Singapore's Chinatown.
Consistently ranked the Np. 1 Cooking Class/Workshop in Singapore on Tripadvisor, Food Playground is also featured and recommended in popular food/travel guides such as Lonely Planet, Insight Guides and Singapore Tourism Board official website, etc.
5. Brettschneider's Baking & Cooking School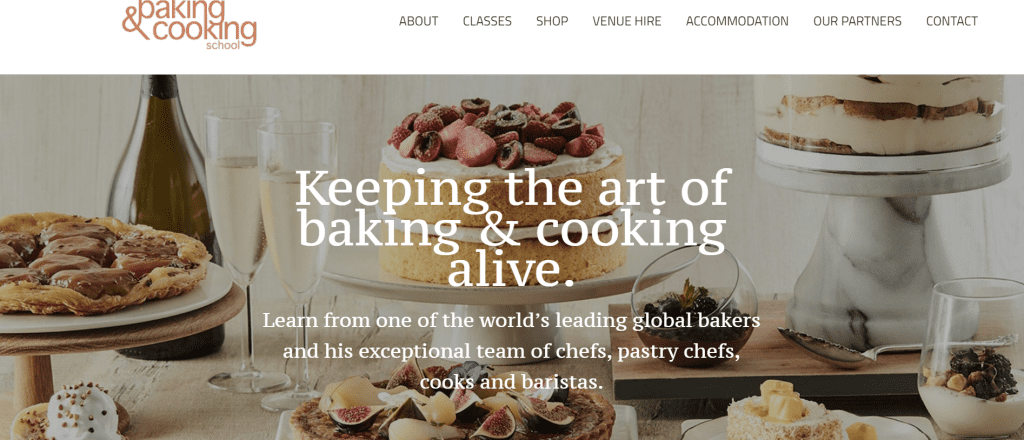 From sumptuous seafood with Chef Peter Rollinson, Executive Chef of Flutes Restaurant and Bar, to the colourful Xiao Long Bao & Gyoza with Chef Paula Tan, to Mexican Magic with Chef Randy Torres, Group Executive Chef of The Loco Group, Brettschneider's Baking & Cooking School brings you cooking classes taught by accomplished chefs from different backgrounds catering to all levels of home cooks.
Besides cooking classes, Brettschneider's Baking & Cooking School is also led by Dean Brettschneider who has an internationally acclaimed baking career spanning almost 3 decades and an uncompromising passion for new world artisan baking!
6. AllSpice Institute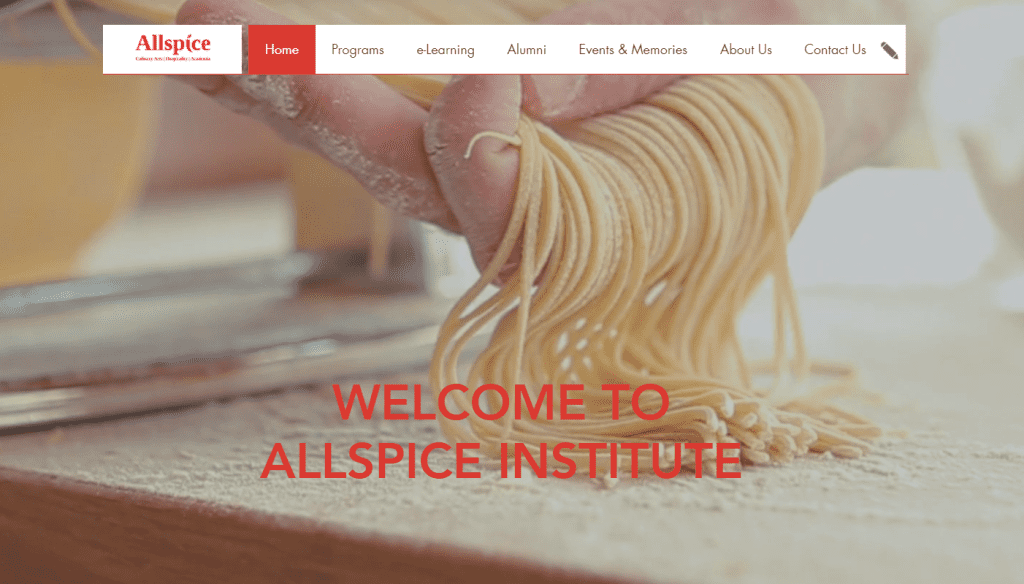 With their new campus in the city centre of Singapore that has individual cuisine focused classrooms to allow a more robust learning environment, Allspice presents a holistic all-rounded programme that will develop your appreciation for heritage cuisine and international culinary philosophies, skills and traditions and introduce you to modern trends.
From Sushi preparation to cooking Peranakan food to other exciting programmes such as Korean Temple food, Allspice brings you a myriad of programmes that are uniquely fun and rewarding.
7. The Culinary Institute of America, Singapore (Temasek Polytechnic campus)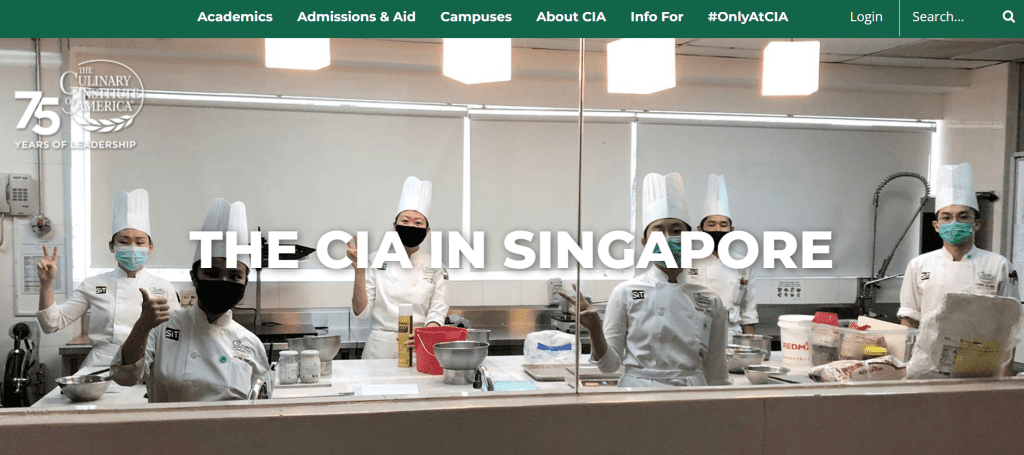 One that has had a teaching presence in Singapore since 2007 when it partnered with Temasek Polytechnic to co-teach the Diploma in Culinary & Catering Management program, The Culinary Institute of America (CIA) is currently offering its renowned degree program in Asia in partnership with the Singapore Institute of Technology.
Specifically for diploma holders from one of the five Singapore-based polytechnic institutions, The CIA offers students the opportunity to earn a Bachelor of Business Administration (BBA) in Food Business Management from the world's premier culinary college.
8. Creative Culinaire the School Pte Ltd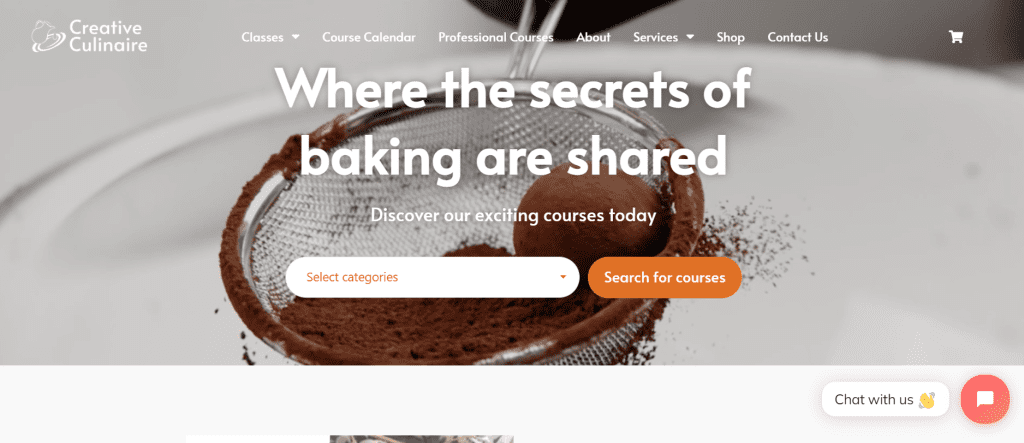 Established in 2000, Creative Culinaire consists of a strong team of Chefs with commercial industry experiences and is led by Principal Chef Judy.
Recognised for their strong theoretical and practical knowledge, Creative Culinaire offers a variety of interesting modules catered to all skills levels from beginners to professionals with a focus on bakery management, cakes, bread, and pastry skills.
9. Commune Kitchen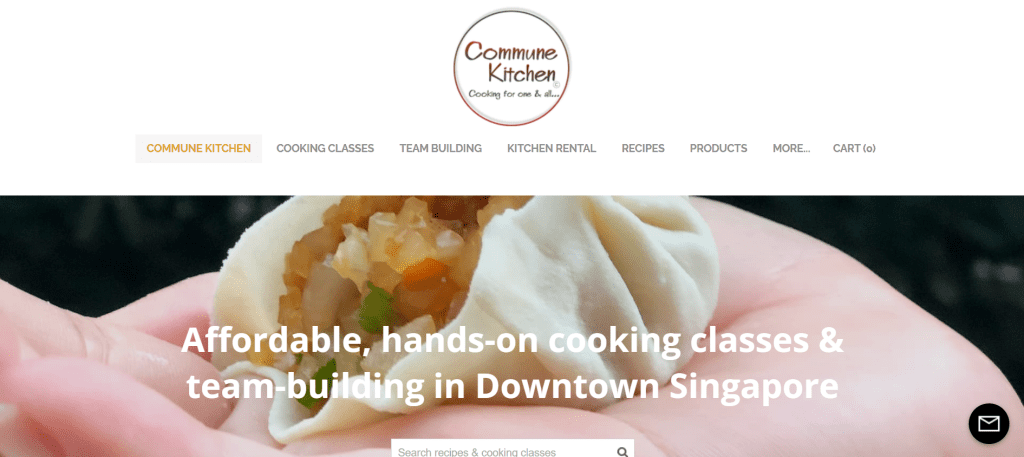 From Dumplings and Xiao Long Bao to Southeast Asian, Middle Eastern, and fusion cuisines along with gluten-free and vegetarian courses, Commune Kitchen offers affordable, hands-on cooking classes for a wide variety of cuisines.
Taught by trained chefs that have travelled and worked in different countries around the world, students at Commune Kitchen will learn where to find the different ingredients all over Singapore and the importance of incorporating locally available fresh ingredients, sustainably sourced meats and pure fats into their daily meals.
10. D'Open Kitchen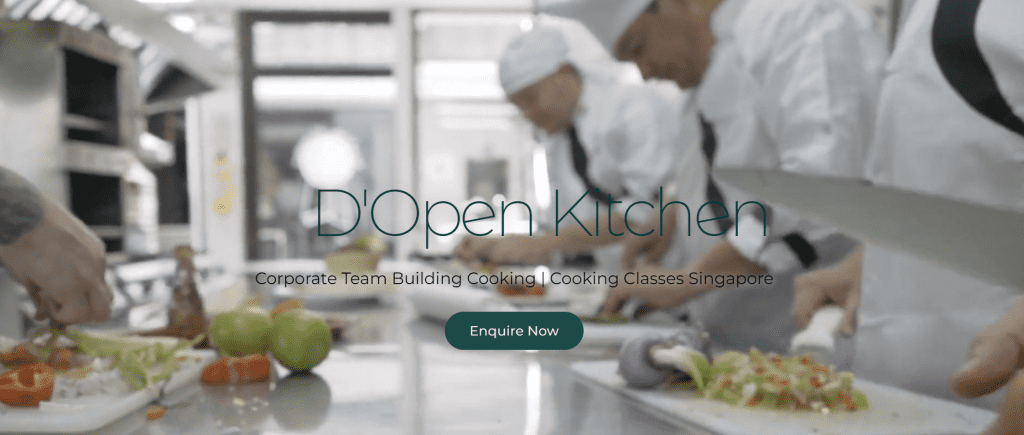 Experience fun and positive cooking experience with the wide range of fun and interesting cooking classes & team bonding activities offered by D'Open Kitchen.
From seasonal cuisine to local fare and artisan desserts, the cooking classes at D'Open Kitchen are specially designed to suit enthusiasts of all levels.
Be it leisure cooking classes or cooking team building classes, you'll be sure to enjoy yourself through the array of cooking classes conducted by their team of professional chefs.
Conclusion
Do you have any reviews and comments to share regarding our choices for the best culinary school in Singapore?
While SBO is committed to supporting our local businesses, we welcome any feedback and anonymous sharing regarding your experience with the listed 10 Best Culinary School in Singapore.
We hope that this guide will be useful in helping you to make an informed decision when it comes to finding the best culinary school in Singapore.
Explore More Content