20 Best Singing Lessons in Singapore to Help You Hit that High Note [2023]
Want to sing better? These are the 20 Best Singing Lessons in Singapore to help you deliver a song better.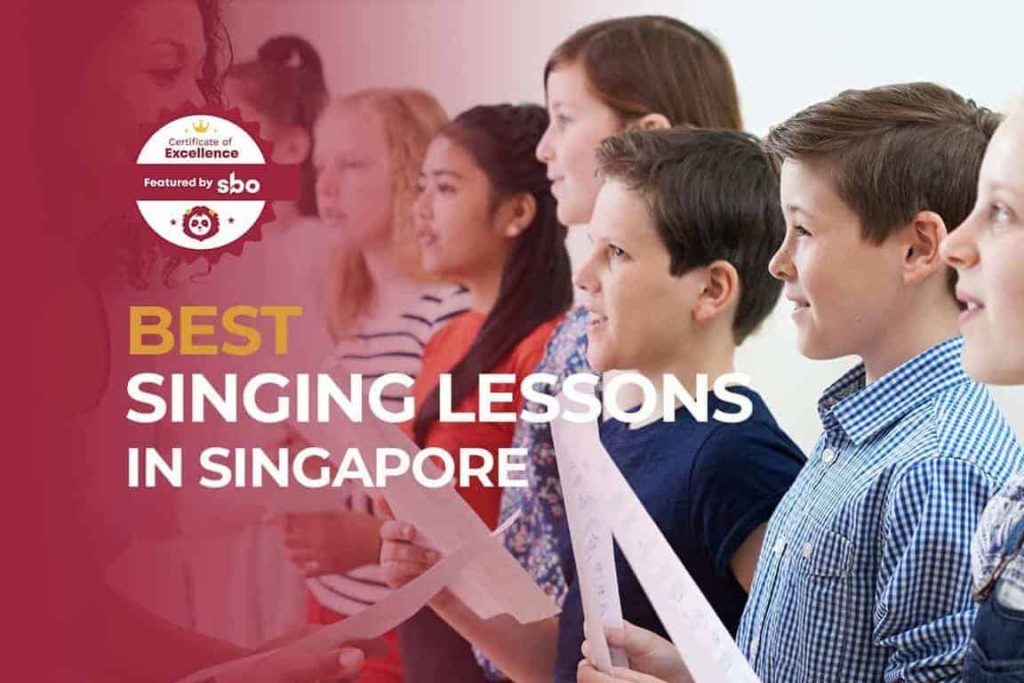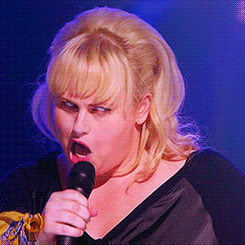 Are you a bathroom singer who dreams of performing in front of an audience and mesmerise them with your beautiful voice?
While not everyone is born with a euphonious voice, it is very much possible to train your voice to sound better through proper singing techniques and more practice.
I'm Interested But Are Singing Lessons Worth My Time?
Singing lessons are worthwhile because they give you the opportunity to improve your voice through coaching and practice. Vocal teachers are able to show you tried and tested techniques to get you singing louder and on-key.
Besides that, you would be surprised with the amount of benefits singing has! It is proven in a study in Finland that singing improves memory. Other benefits include helping you feel better and with pain relief when endorphins, serotonin, and dopamine are released, increases your lung capacity (helping those with long Covid), boost confidence, lets you better express yourself and interact with other folks who enjoy music, enabling you to relax and unwind, and so many more benefits!
Choices, choices, choices…
With quite the number of music schools and vocal training options to choose from, there'll probably be some questions you might be asked so that they would know how to better assist you in this endeavour:
Is there a short-term objective, or long-term life goal you're looking to achieve? After some time undergoing vocal training, what do you envision yourself doing?
Do you want to be able to sing just one particular song well for a surprise on your proposal/wedding day (short-term), or would like to improve your vocals and musicality, or maybe even envision yourself performing in front of a crowd (long-term)?
What's your current level of experience: a total beginner, a singing enthusiast who'd be able to join a band and sing, or a frequent stage performer looking for vocal training to really control and fine-tune your vocals to bring your performance to the next level?
How's your timeline?
Would there possibly be periodic opportunities to sing in front of a small crowd, or more?
Whichever case it may be, the first step towards being a better singer is to become more aware with the help of more experienced folks, and learn what you can from them. Take a step out of your comfort zone and learn to sing better with the 20 Best Singing Lessons in Singapore!
1. The Vocal Studio
A vocal school that first started in 2011, The Vocal Studio specialises in personalised vocal coaching to help you find your inner voice.
Comprising of professional vocal performers and coaches from all around the world, the teachers at The Vocal Studio are also active performers of the local & international music scene. Hence, you would learn from them the most effective performance and vocal techniques for the music scene today.
2. Hark Music
The top choice for many since 1999, the singing course offered by Hark Music will teach you more than just techniques. At the school, you will be enlightened on the why, what & how in whatever you are doing to help you better see the big picture.
You will also get to know and kick off the bad muscular habits that slow you down and learn the good ones to achieve better results.
3. Studio72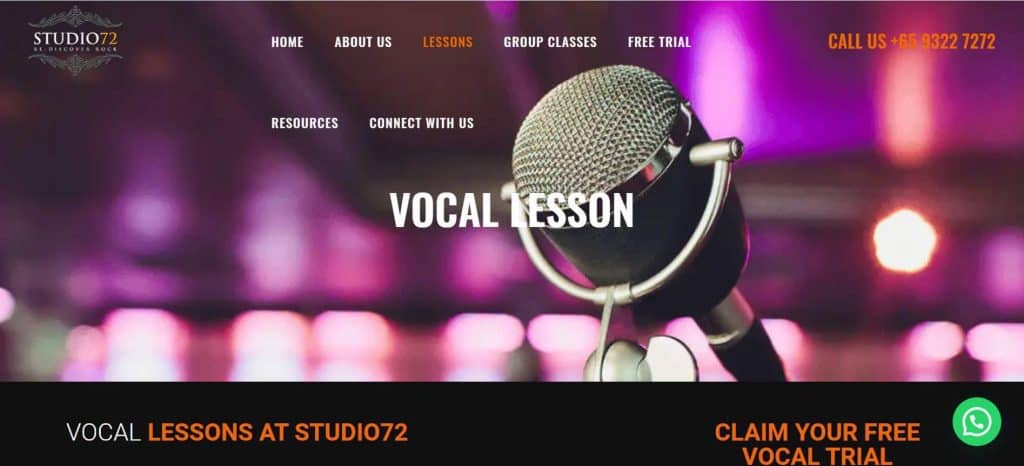 Enrol in a singing class with Studio72 for a professional guide to learning the correct breathing techniques and tactics to improve your voice while at the same time protecting your vocal cords.
The singing and vocal classes at the studio will provide you, adult and young learners, with the right vocal training and knowledge to skillfully build their voices for artistic expressions, no matter your level of experience.
4. Lee Wei Song School Of Music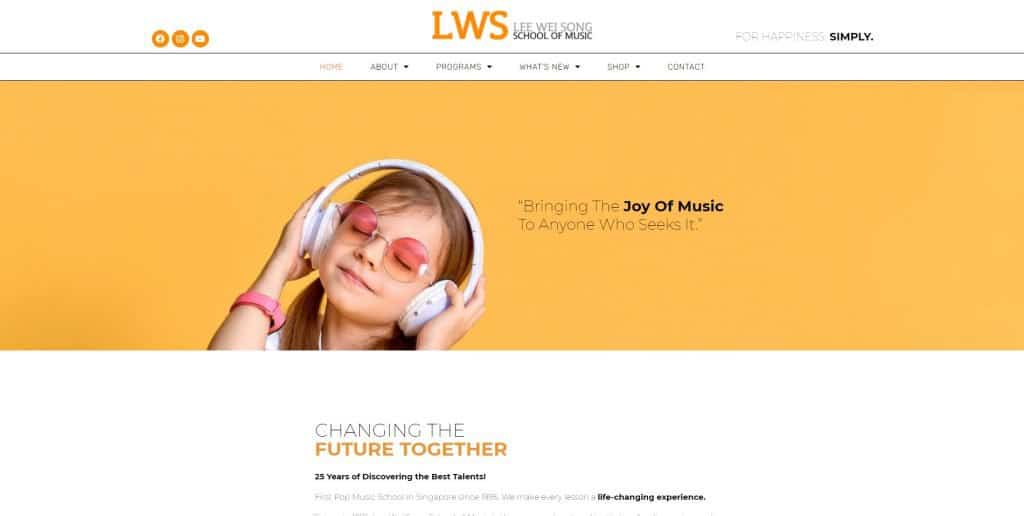 Having been around the local music industry for more than 25 years, Lee Wei Song School Of Music was founded with a mission to reach out to more people so that everyone, no matter their background or skillsets, gets an equal opportunity to make music.
With a focus on singing and songwriting, both of which require the voice, the school will help you sing more effectively by combining both theory and practical studies in the singing class.
5. Aureus Academy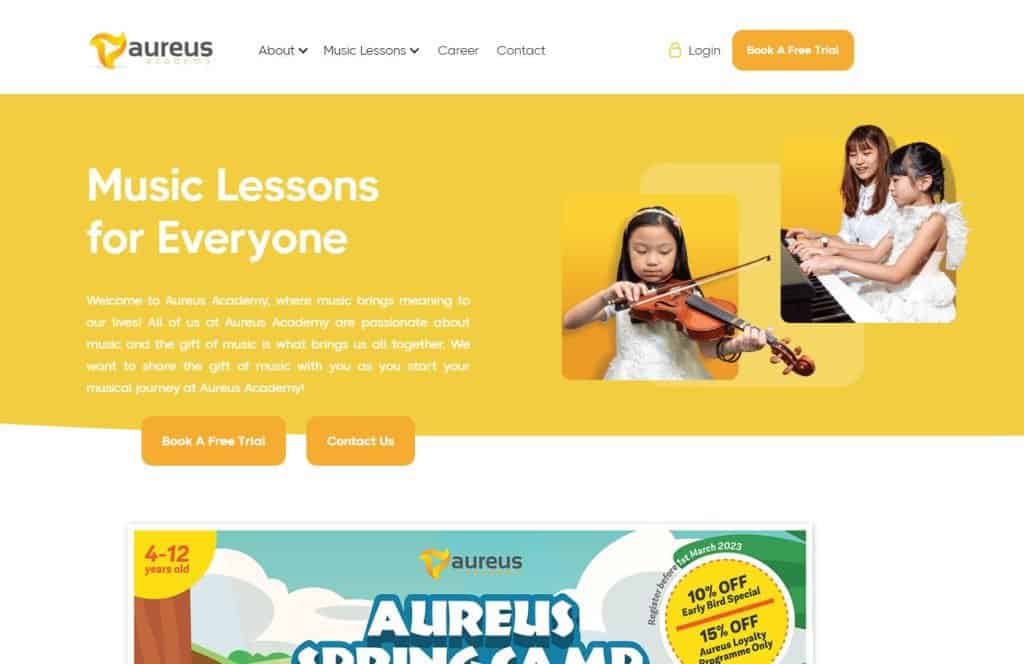 Singapore's leading music school with over 15,000 students, Aureus Academy provides individually tailored vocal lessons to students of all ages and abilities.
With lesson structure suited to meet the specific goals of each unique individual, the music school helps students find their own voice by instilling discipline, perseverance and patience, and along the process, boost their confidence and self-esteem.
6. The Singing Loft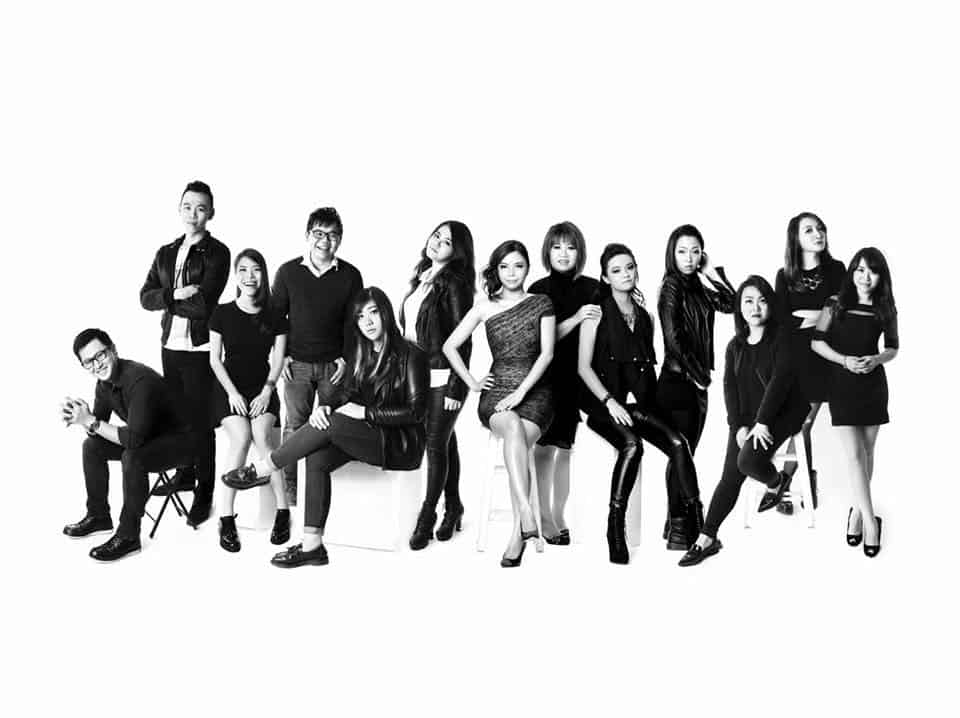 At The Singing Loft, you will be mentored by an astute team of music coaches; among whom are graduates of music conservatories trained under speech pathologists and ENT specialists.
Besides offering vocal training for all students regardless of age, music background and performance experience, The Singing Loft also empowers the graduate students from the Artiste Development course with the necessary skills in songwriting, music arrangement and studio production.
7. Adeline Gan Vocal Studio
A well-loved gospel singer and worship leader based in Singapore, Adeline Gan has contributed to many projects in English, Mandarin and Hokkien dialect such as 12 church album recordings, numerous major events, concerts and tours since 1994 and has also performed as the lead in musicals "The Love Story Of Xiao Niang" (2007), Mediacorp TV's Christmas Showcase "The Christmas Wish" (2003).
Adeline also studied with Vocal Maestro, Seth Riggs, the founder of Speech-Level-Singing (SLS) (vocal coach of Stevie Wonder, Michael Jackson and more), and has collaborated with renowned gospel artists and labels such as Bob Fitts for Integrity Music and Hillsong (Hillsong Global Project) (2002, 2013) and recorded mandarin music videos which are well received in nations like China and Taiwan (2015, 2017).
A promising vocal trainer who has achieved numerous accolades, Adeline will coach you on your singing styles and vocal agility to help you sing better.
8. Alternate Tone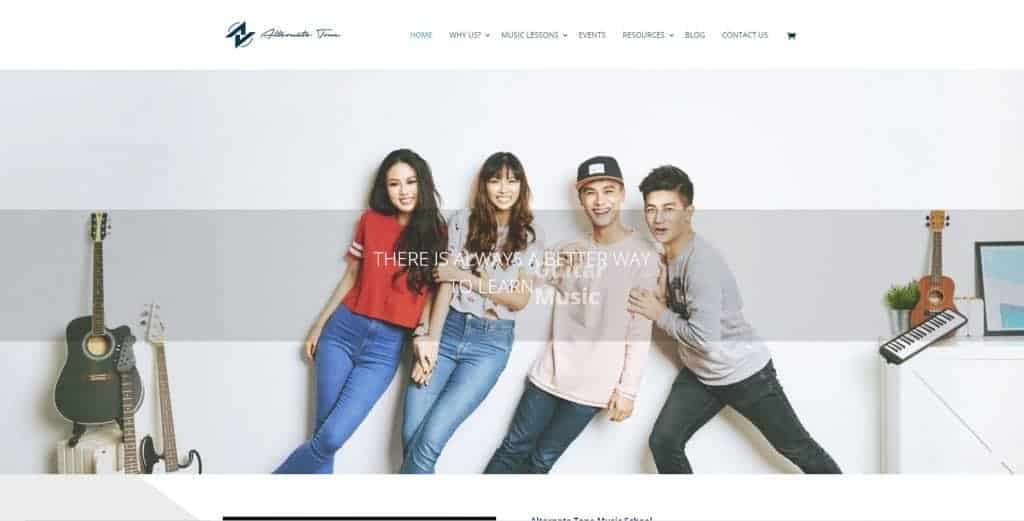 More than the dry-lecture style of learning, Alternate Tone aims to provide vocal courses that are value-adding and enjoyable for all their students.
Through the vocal course, you will be taught the right breathing techniques, proper singing techniques, vocal care and how to build your vocal stamina and avoid vocal fatigue.
Whether you're a beginner student (yes, even those who are tone deaf!) or a professional singer seeking guidance on your technique and repertoire, the school definitely has the resources you're looking for in their singing lessons.
9. Narelle Ong Vocal Studio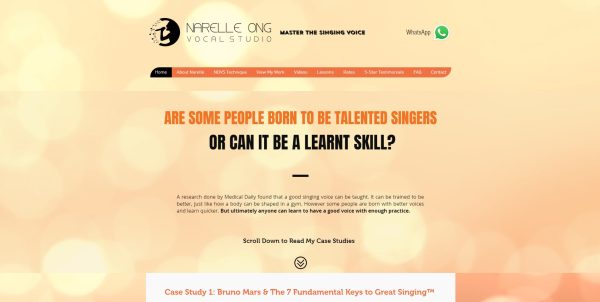 A master vocal coach who has been teaching her students to be long-distance vocal 'runners' since 2015, Narelle Ong claims that she used to be a mediocre singer and regular person who wasn't born with the gift of singing.
She believes that the core theory of her singing success lies in going through hours of practice, at the right place, with the right technique, i.e. Persistence, Patience, and Resilience is the key to your success.
At Narelle's vocal studio, you will be taught the most effective technique to get your voice up and running quickly and be guided step-by-step to achieve results that will keep you 100% satisfied.
10. MADDspace – School of Music, Art, Drama & Dance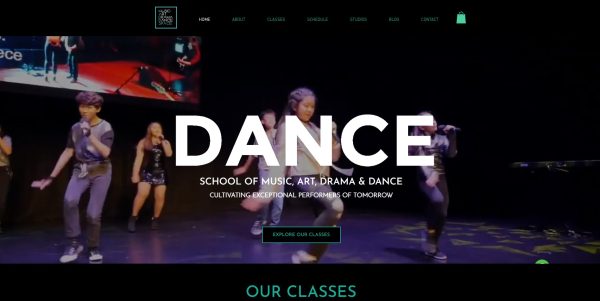 If you're a 'wannabe singing superstar', then MADDspace may be the school you're looking for.
At MADDspace, you will be provided with ample opportunities to perform and develop your vocal talents under the Pop Vocal and Musical Theatre Syllabus that is based on the London College of Music (LCM) syllabus – a popular and prestigious organisation well respected across the World.
From private vocal classes to a wide range of singing lessons and performing classes such as the Acappella Group, Pop Group, Artistes Programme, Show Choir Programme and more, you can look forward to fun and challenging singing programs under the guidance of experienced teachers.
11. Passion Vocal Studio
Passion Vocal Studio is a vocal studio founded by Alice Wong since 2009. They have 3 teaching locations at Jurong, Lavender and Kembangan, with online lessons available as well. Singing workshops are held for corporate organisations too!
They have two resident teachers: Alice Wong at Jurong and Lavendar, Serene Low at Kembangan.
Alice was a former certified Speech Level Singing (SLS) instructor (from 2009 – 2013), and now a certified Mentor Level Instructor from the Institute for Vocal Advancement (IVA). She specialises in teaching singers how to use MIX voice, as well as guiding professional presenters how to use their voice healthily in speech.
Serene is an IVA certified Level II Instructor, with many years of experience teaching music to children from 7 to 12 years. She has performed on various platforms such as Min Ge Café, music school, company/outdoor events, and has also been singing and leading worship in church.
With them as your vocal instructors, you can rest assured and look forward to the interactive and engaging singing lessons together.
12. Relentless Vocal Studio
After experiencing IVA method of singing through studying with IVA certified teacher Alice Wong of Relentless Vocal Studio, Ariel was able to project her voice better, and sang with a more powerful and defined tone.
Ariel then started her journey to share what she has learnt with the transforming power of the IVA method. She has since became an IVA certified voice teacher and used it to coach many students, building their confidence along the way as she believes that confidence is also the key to becoming a good singer.
13. The Music Lab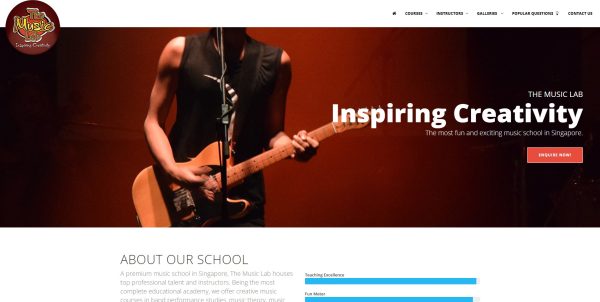 "We're a community of passionate and committed music professionals, teachers, influencers and dreamers, driven by the love of music to help fellow musicians and music students in Singapore achieve their goals."
A premium music school in Singapore, The Music Lab houses top professional talent and instructors. Being the most complete educational academy, they offer creative music courses in band performance studies, music theory, music production, jazz improvisation, strum & sing as well as practical lessons in a wide range of instruments.
Instructors usually start singing lessons by first enquiring and aligning to the goals of students with respect to the music industry. From there, they will give suggestions and coach you, helping you along the way. With their years of experience with the music industry, you are in the right hands here!
14. Millet Music Pte Ltd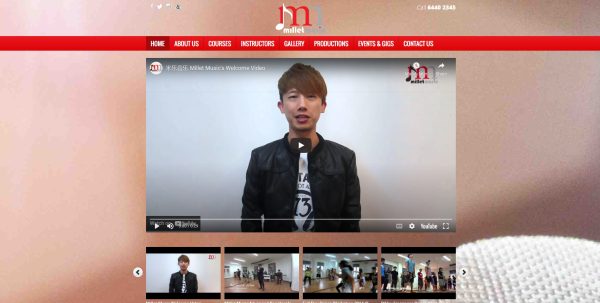 Millet Music 米乐音乐 (also known as Millet Music Private Limited) was founded in 2011, and is actively involved in Music Education, Audio Production, and Performance & Events in Singapore. Millet Music is created and backed by the dream team of managers and producers which created Asian Pop Sensations, such as JJ Lin and By2.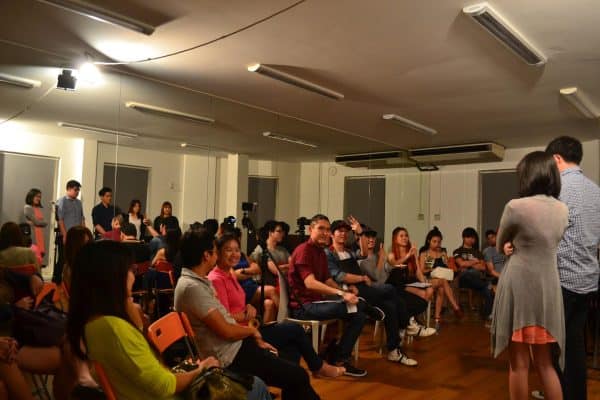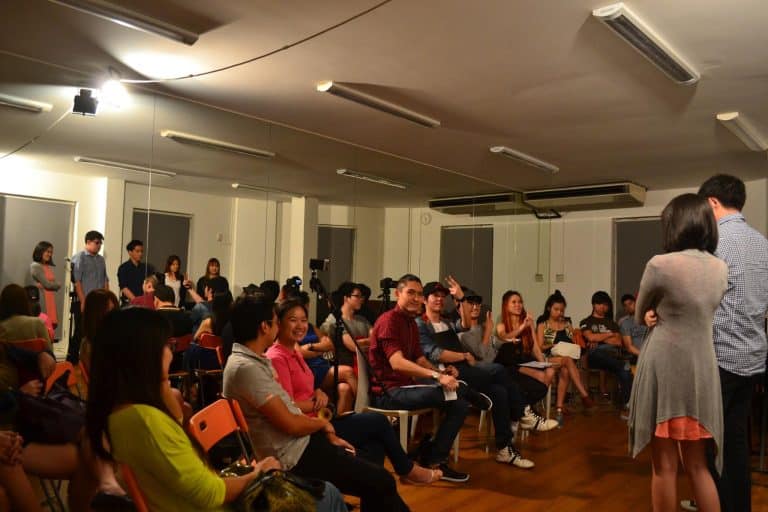 The dream team at Millet Music consists of Mr Michael, Mr. Ashton Koh, Mr. Vincent Ng and Mdm Chew Peh Boon, each having plenty of experience with regards to providing instructional vocal training, workshops and judging. They also have years of experience in children's music performing and education as well as experience in formulating the syllabus for children's visual and listening education.
With such experiences, their team is confident in training you or your young ones, allowing you to become a better singer with their passion.
15. Vocal Evolution
"With a focus on transformative voice training, we empower singers using evidence-based knowledge, tools, and skills to help them unlock their true singing potential."
Vocal Evolution uses 3 principles in teaching vocal lessons – Mix, Balance and Technique.
Mix – They believe in the importance of developing "mix" in the voice right from the start by connecting the lower and higher voices. This frees up the singer's true vocal range for unhindered artistic expression.
Balance – The foundation of their method is based on establishing balance in the voice throughout the singer's entire voice. This leads to improved freedom, range, strength, control and sound.
Technique – They prioritize vocal technique and develop it with evidence-based concepts, tools and skills. They understand that only when the voice is working well can it realise its full musical and artistic potential.
These methods are based on the combined experience from their instructors, hence curating the perfect formula for students.
16. The Vox Music School
The Vox Music School is a team of professionals who believe in bringing the highest possible standards of vocal training to help people who are passionate in singing to further develop their singing abilities in an utmost nurturing and positive learning environment.
They have a range of singing lessons to help cater to different students' needs. It's a custom made program tailored specially for you! With experience teaching kids, teens, working adults and even senior citizens, they know how to curate lessons for each age group.
Sing-alongs with friends don't often last long? Do you have a feeling you might be tone-deaf? Tone deafness is comparatively rare and means that you would be unable to recognise a song. If you can recognise a song you are not tone deaf, you are just unpractised and The Vox is here to help you with that.
17. Intune Music School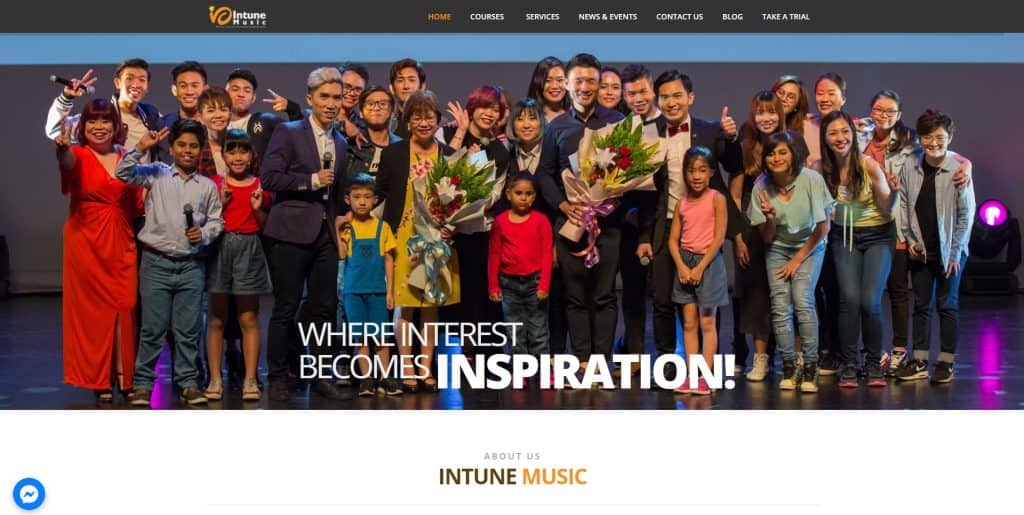 Here at Intune Music, they teach students how to understand their own voice, and to be able to use it to good effect when singing or performing. This is done through the use of specific vocal exercises that target the problem areas of our voice, as well as with the use of audio and visual feedback during lessons, allowing us to be able to train those aspects of our singing voice that we wish to strengthen.
The programme touches on topics like breath and vocalization, voice projection and control, pitching and rhythm, aural awareness, body movements and even stage performance skills. They also provide many performance opportunities to their students who are keen to showcase their singing!
18. VOCA Academy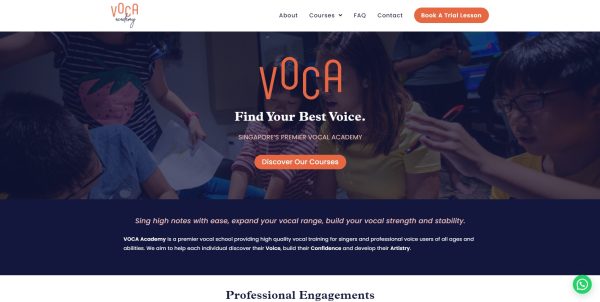 VOCA Academy is a premier vocal arts academy providing high quality vocal training and singing lessons for singers and professional voice users from children, youth to adults of all abilities. They believe that each individual is gifted with a voice, which can be honed to its fullest potential with the right training and encouragement.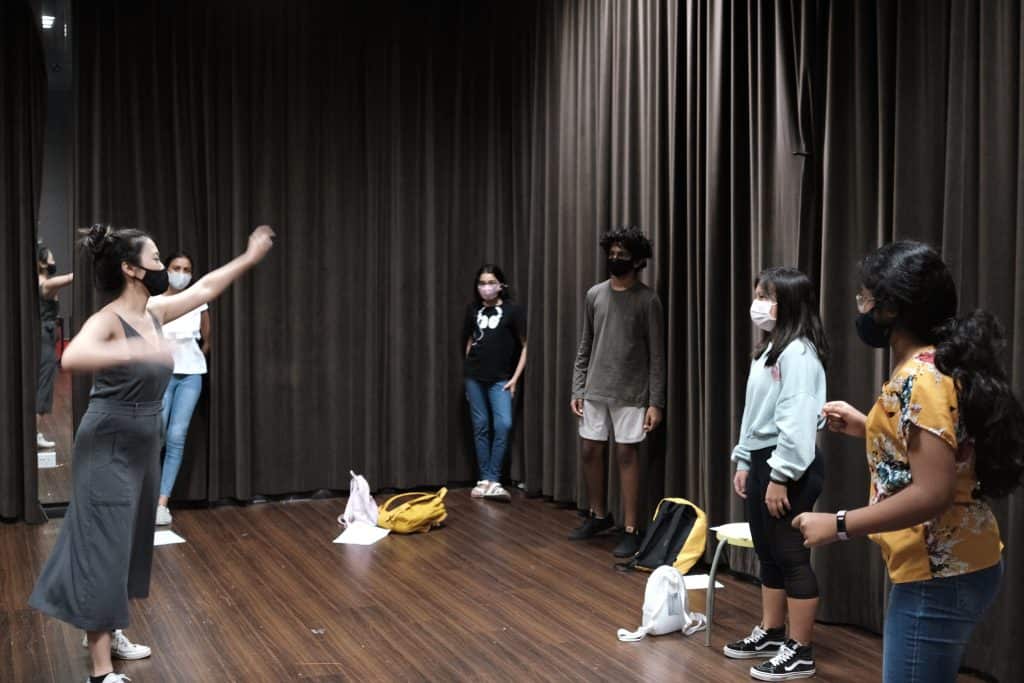 At VOCA Academy, they aim to help you achieve your voice goals, whether it is working towards a performance career, training for the DSA or O/A Level Music examinations, or simply pursuing your passion for singing. They will equip you with the essential vocal techniques to take your singing to the next level.
19. Music in Progress

Music In Progress is a cosy music school in Toa Payoh, which prides itself in professional music guidance by experienced instructors. They offer Vocal, Keyboard and Guitar classes in both private and small-group settings!
Music In Progress also works with entertainment companies in Singapore to host workshops and allow students to understand the music industry better as well as their music path in Singapore. This enables students to be more prepared and helps them to identify their likes and dislikes. Instructors also get inspiration from these workshops for the planning of future lessons.
20. Groove Music School (Singapore)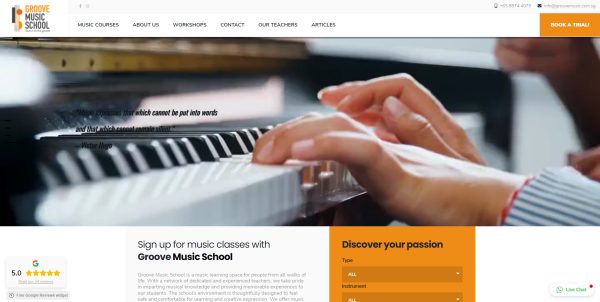 Beyond sharing the love for music, Groove Music School believes that music offers many benefits including but not limited to physical, emotional and mental health. And here at Groove Music School, they strive to place your best interest at heart.
They have two vocal instructors, Cheryl Loon and Marco F Hartanto. Both of them have over a decade of teaching experience and have taken on multiple roles related to the music industry. This gives them an edge over other vocal trainers as they are able to relate their experience into teaching you.
Both of them have a huge passion for singing and take on a unique and flexible approach of teaching which many students will find welcoming. Head over to book a lesson for yourself to find out!
Conclusion
Do you have any reviews and comments to share regarding our choices for the 20 Best Singing Lessons in Singapore?
While SBO is committed to supporting our local businesses, we welcome any feedback and anonymous sharing regarding your experience with the listed vocal schools
We hope that this guide will be useful in helping you find the best singing lessons in Singapore to help you find your voice.
Explore More Content