10 Best Private Schools in Singapore for Stellar Grades [2023]
For foreign expats looking to settle down here with your children, enroll them at the best private schools in Singapore.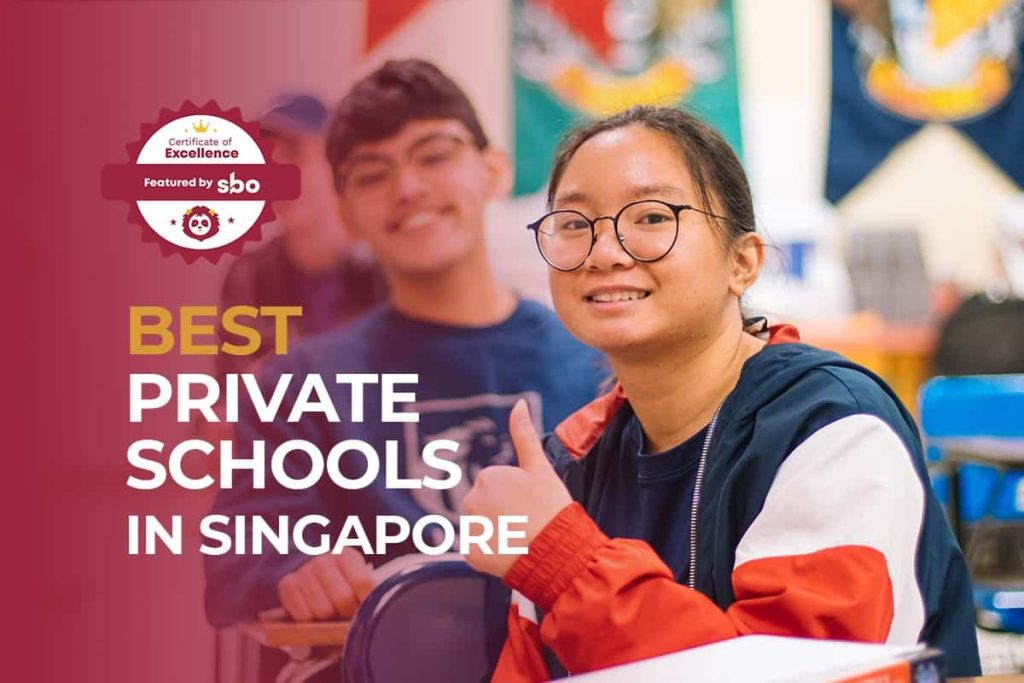 Singapore may have a well-recognized public education infrastructure across the globe, but many may not know that the private schools in Singapore are not performing too far off either.
From preschools to tertiary institutions, there is a fair share of private schools in Singapore available for our foreign expats' children or students looking to receive supplementary education.
With these top selections for private education in Singapore, students here can have a wider range of educational choices and study without the hassle of moving abroad!
1. PSB Academy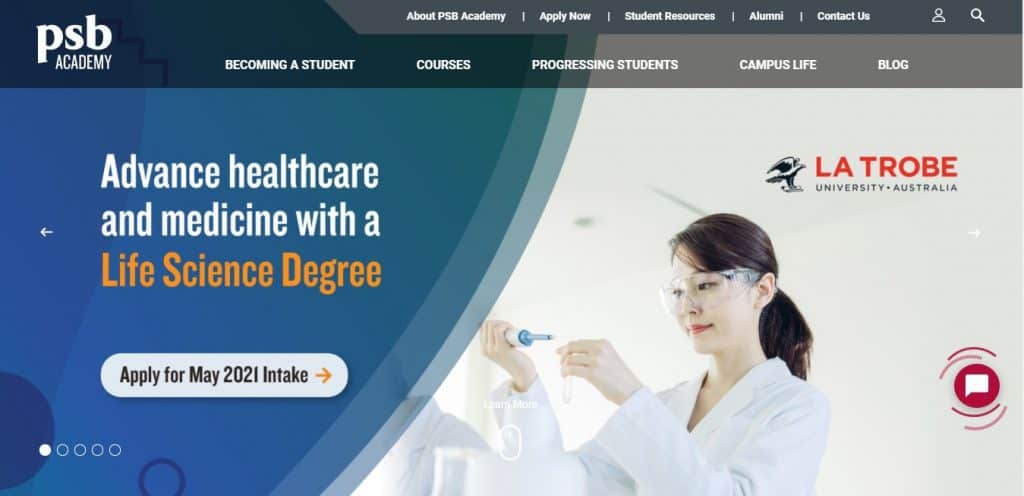 One of the pioneer private schools in Singapore is PSB Academy, established over 50 years. Students get to chose between certificate & diploma, undergraduate, postgraduate or short term courses, depending on their career routes.
Their strong ties with industry partners and emphasis on practise-based teaching strive to prepare aspiring graduates for the working world.
From workshops, career fairs to industry talks, students get to receive all the professional assistance required to nail their first job interview, or for navigating through their career path.
Results have spoken for themselves, with the school attaining close to 80% employment rate for graduates in the 2019 batch.
2. Chatsworth International School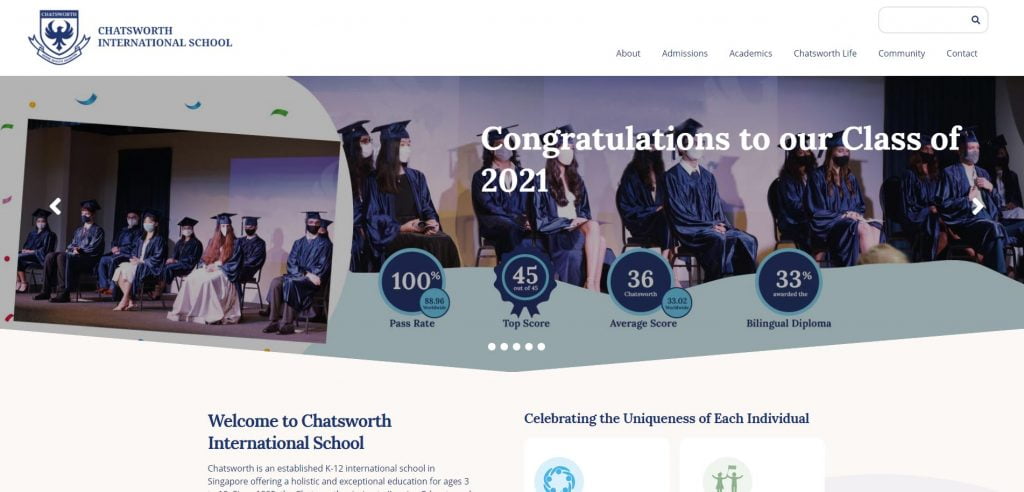 The last contender of this list goes to none other than Chatsworth International School, offering International Baccalaureate programs to students from preschool to secondary level.
Located near Singapore's Central Business District, this makes it convenient for expatriate families looking to send their children to private schools in Singapore.
Noteworthy results by their students include their 100% pass rate for their IB Diploma graduates of class 2020, with an average score of 36 that is higher than the world average of 29.92.
3. Overseas Family School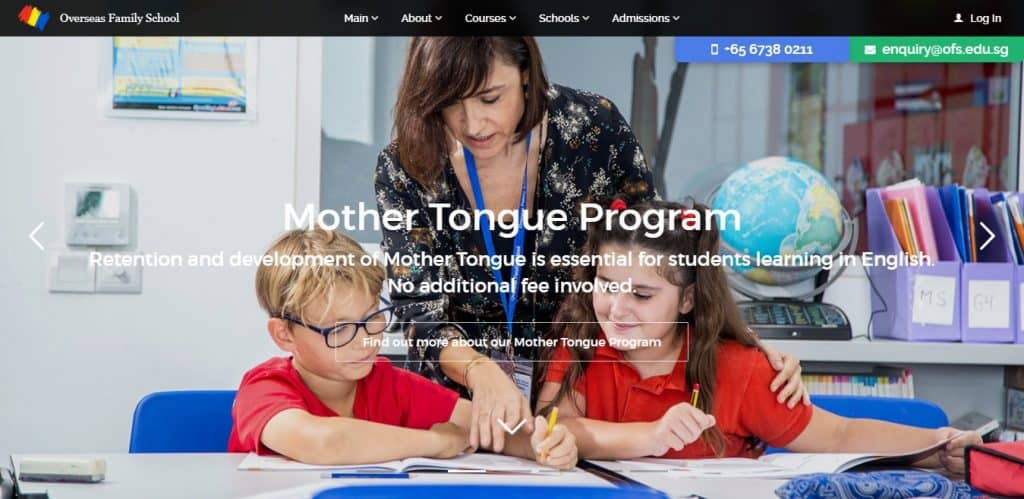 As the name suggests, this private school is best suited for expatriate families residing in Singapore. Housing students of more than 70 nationalities, this school is definitely a diverse pot of cultures and races.
The school curriculum is segregated by Kindergarten (K1-K2), Elementary (Grades 1-5), Middle (Grades 6-8) and High School level (Grades 9-12).
Apart from learning their Mother Tongue, students here also get to receive a Study Preparation Program (SPP) for students whose first language is not English.
One of the school's highlights is its wide range of facilities like its basketball courts, swimming pools, multipurpose gymnasiums and football pitches which will definitely sit well with budding young athletes.
4. Singapore American School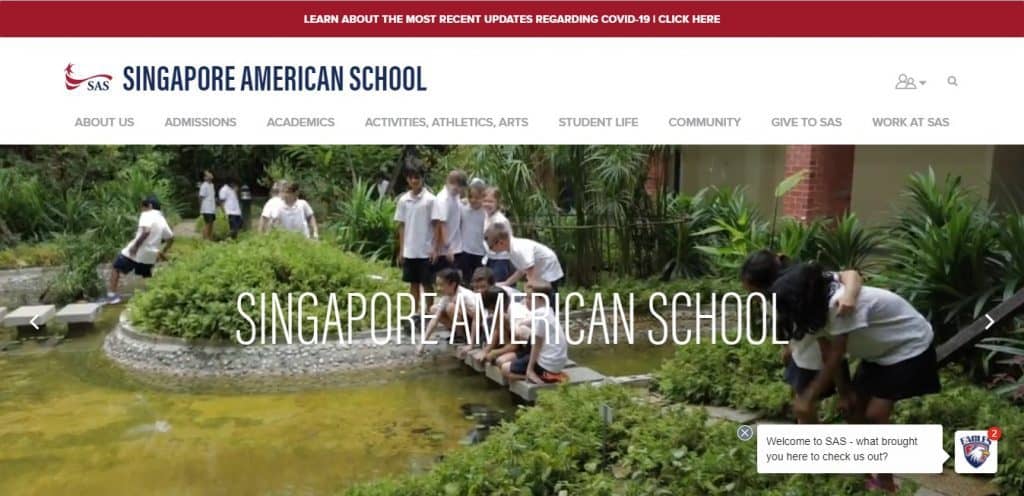 Even before Singapore gained independence, Singapore American School had already established its institution here, making it one of the most recognised private schools in Singapore.
Its non-profit status makes this private school in Singapore all the more exemplary, demonstrating its prudence towards school funds by allocating most of it to upskilling and benefitting the teachers.
Some notable school facilities here include their indoor rock climbing wall, a thousand-seater stadium for events and even a natural forest to spark the inner explorer in your child.
Admission criteria and tuition fees can be found here.
5. The Winstedt School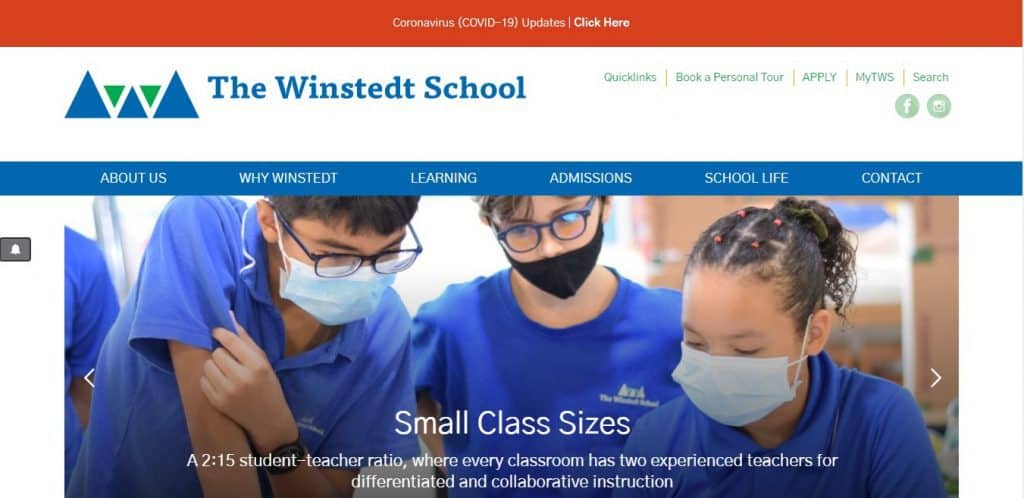 At The Winstedt School, parents can be reassured that their children's academics and psychological well-being will be taken care of.
Their team of expert teaching professionals, therapists and psychologists creates an engaging studying environment that boosts students' confidence in learning.
Teaching in a small class size of about 8-15 students with 2 teachers per class helps teachers to focus and provide attention to every student better too.
For parents who are still feeling unsure, enrol in their free class trials that allow the families and the Winstedt team to understand the child's suitability to the school system. Parent reviews on the school can also be found here.
6. SDH Institute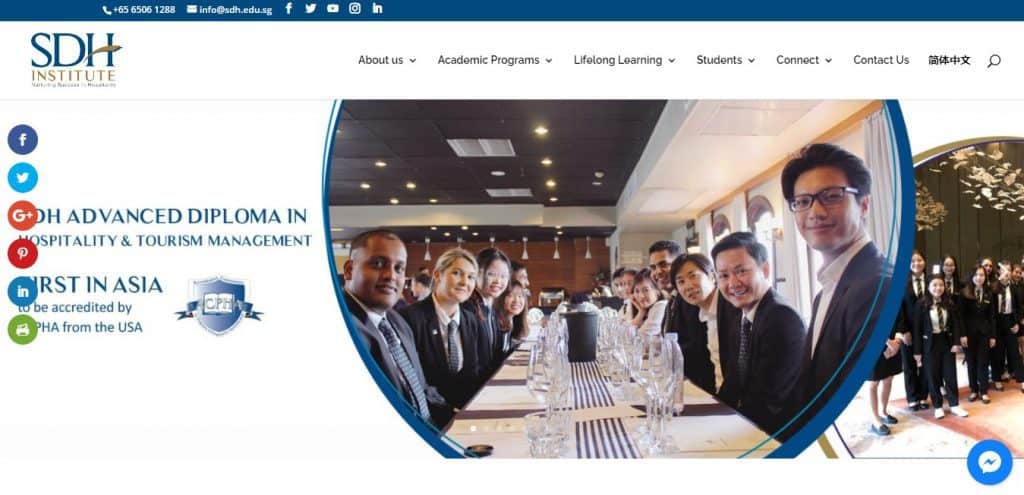 Students pursuing qualifications in the hospitality industry can look no further than the SDH Institute, one of the private schools in Singapore that specialises in hospitality and tourism training.
The SDH Institute is a well-recognised school in the industry, having been accredited by notable hospitality institutes worldwide such as the Institute of Hospitality (UK) and Accreditation Commission for Programs in Hospitality Administration (ACPHA).
Their programs cater to students seeking different levels of qualifications: Certificate level, Diploma, Advanced Diploma, Graduate Diploma, Bachelors and MBA programs.
7. GESS International School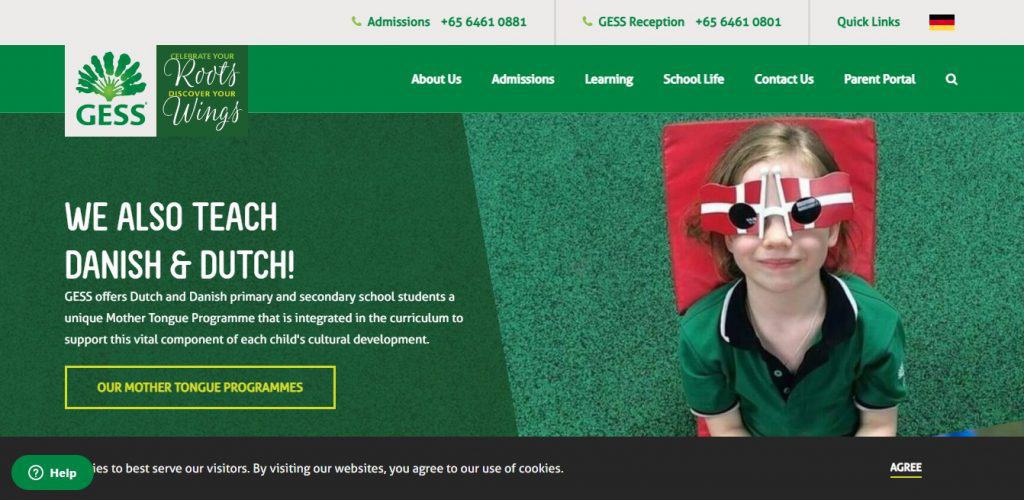 If language is your child's strong suit, consider dropping them at GESS International School!
This is one of the few private schools in Singapore that houses both the German curriculum and International Baccalaureate (IB) programme in English. Along with other mother tongues taught here, this school grooms students with multiple language proficiencies under one roof.
Situated near the Bukit Timah Nature Reserve, it gives students a close peek into nature. Enrolling your child here brings numerous opportunities for them to explore learning outside of the classroom walls.
8. One World International School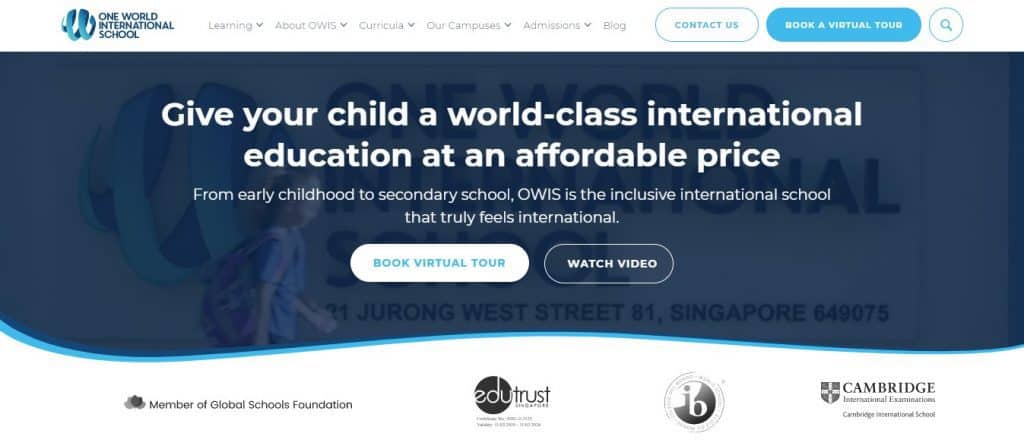 One World International School provides holistic teaching curriculum for students between their primary and seconday years with their accredited International Baccalaureate Primary Years Programme, Cambridge IGCSE and Diploma Programme.
Over the years, from a small-scale private school, they have expanded to their new Nanyang campus to groom more students under their wing.
Despite developing campus facilities, they have managed to keep their school fees reasonable for parents. More details can be found here.
9. Dover Court International School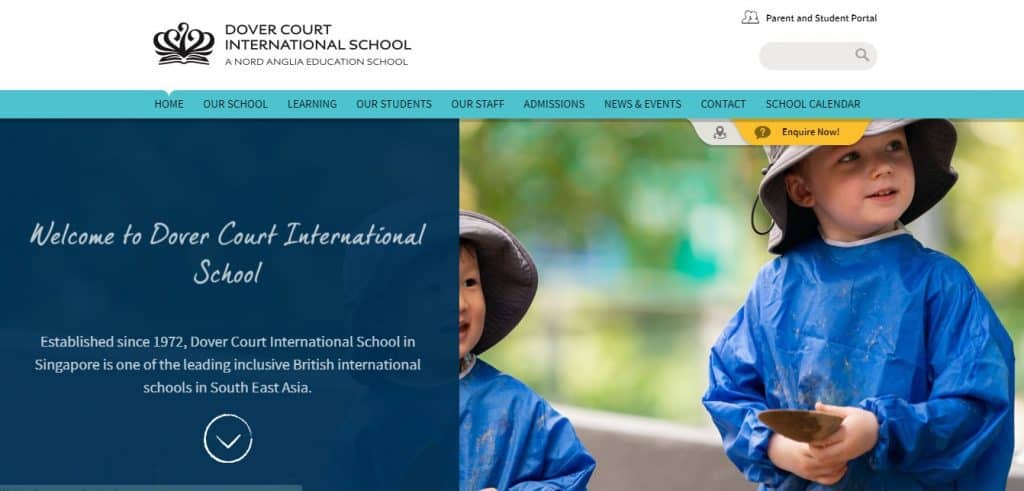 Dover Court International School is one of the private schools in Singapore owned under Nord Anglia Education, an international organization with multiple boarding schools across the globe.
Apart from the primary and secondary level curriculum, Dover Court also offers Sixth Form for students enrolling in Year 12. They get to choose between their International Baccalaureate Diploma Programme (IDBP) or the International BTEC Diploma (in Business Level 2 or Level 3), with further details on the programmes here.
The 12-acre wide campus comes with facilities aplenty, be it recreational or educational. Parents can rest assured of a top-quality, well-furnished and vibrant schooling environment for their children!
10. GEMS World Academy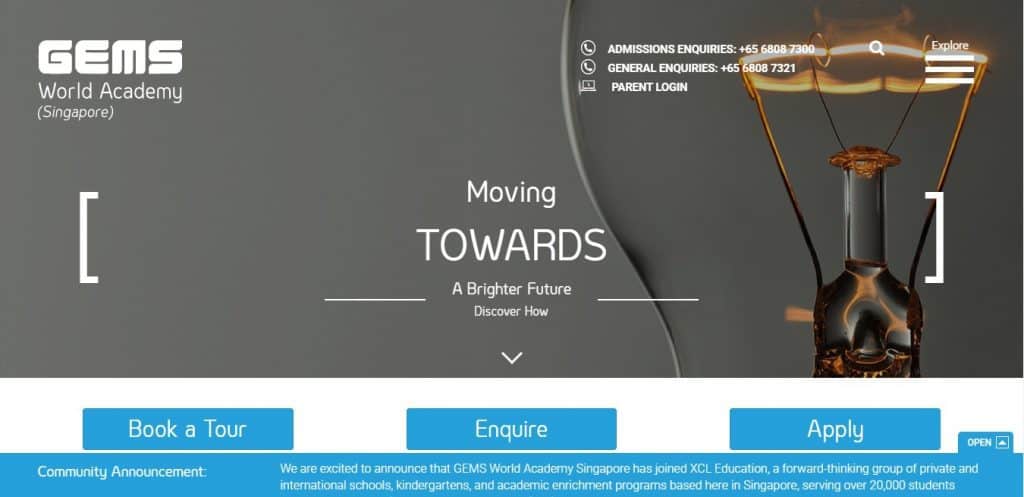 This is one of the only private schools in Singapore offering the complete four years of International Baccalaureate programmes (including the Careers Related programme), with most private schools here only offering up to three.
If you think that is all, there's more! They also provide comprehensive arts, sports and language programmes, such that their students get to receive a holistic and all-rounded school life.
Students at GEMS World Academy come from a diverse range of nationalities, ensuring a good balance of cultures that broadens students' exposure to different cultural practices and beliefs.
Conclusion
After all, education is considered a 'competitive sport' in the country, and every parent is just doing what they can to ensure their children does not lose out to their peers.
Apart from securing a good school, be it public or private, tuition is also an essential aspect of your child's education journey that requires no less attention.
Featured Image by Jeswin Thomas on Unsplash
Explore More Content