9 Best Rock Climbing in Singapore for Stress-Relief [2023]
Climb your way to the top (literally).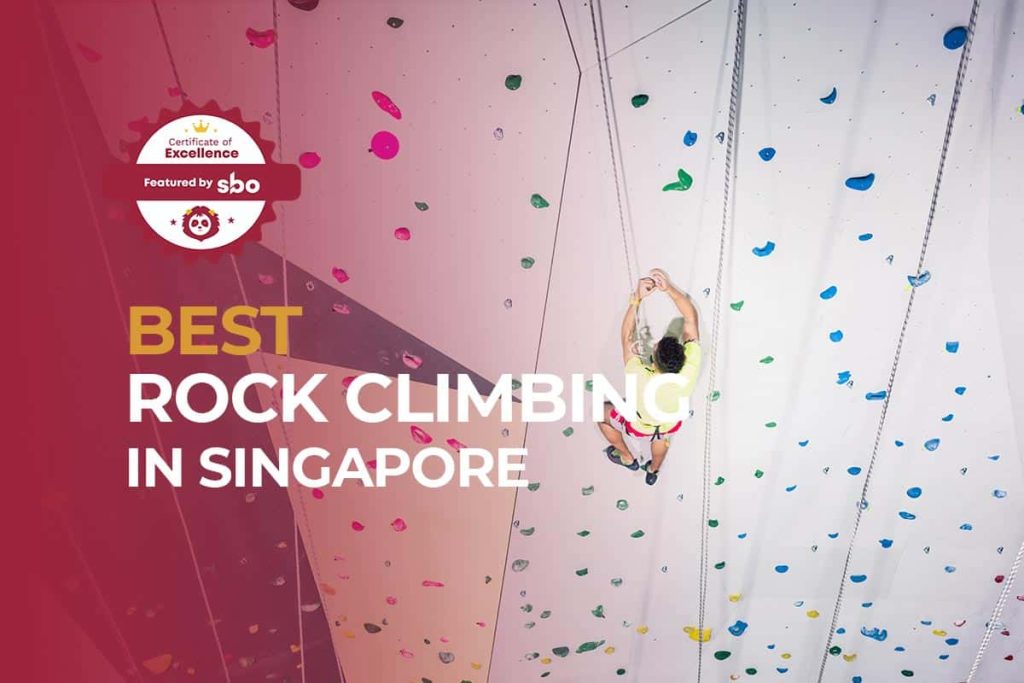 Looking for an activity that gives you an intense mental and physical workout? Look no further than rock climbing.
This sport pushes you to your limits, gives you a huge sense of accomplishment and even allows you to bask in some stunning scenery.
While rock climbing in Singapore may not be as scenic as that in other countries due to the paucity of outdoor rock climbing facilities, there are still plenty of benefits to the sport.
Amazing Benefits of Rock Climbing:
Increases strength and grip
Burns calories
Improves balance
Helps with problem-solving
Provides a sense of community
Allows you to explore different environments
Boosts confidence
Looking for a rock climbing in Singapore? In this post, we've gathered all the necessary details to compile a list of the 10 best rock climbing in Singapore.
Reminder: Before commencing any high intensity activities, you should assess your current physical condition and limits, ensured you have sufficiently adequate rest and hydration, as well as put on suitably appropriate footwear (some affordable recommendations here).
1. Climb Central Singapore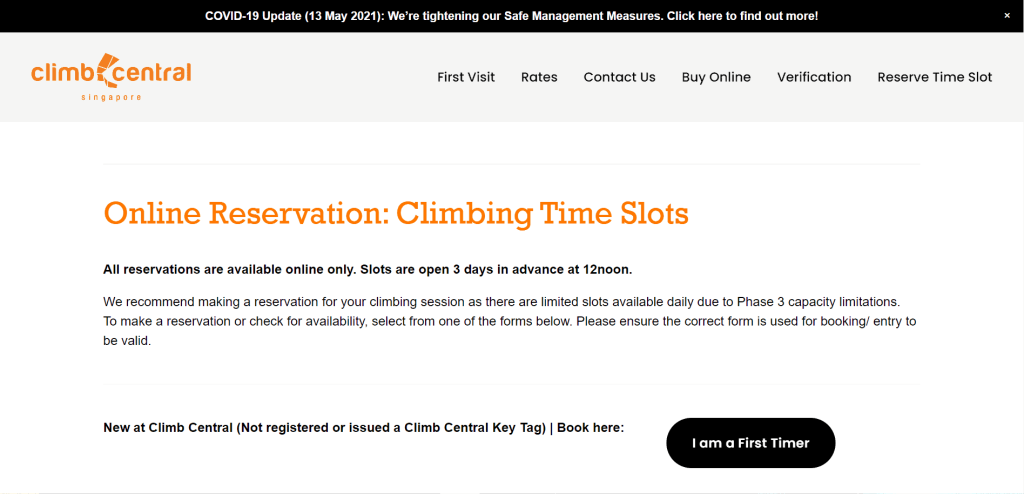 New to rock climbing? Climb Central Singapore is the perfect rock climbing place in Singapore for you.
To ease you into the rock climbing process, the rock climbing in Singapore has easy-to-learn safety systems and a 15-minute safety briefing.
Climb Central is conveniently located at three places around Singapore, so you can just pop by on a weekend afternoon or during the school holidays.
Their gym is fully air-conditioned, which is a perfect escape from Singapore's sweltering weather.
To control capacity restrictions, Climb Central Singapore has an online reservation system.
As a first-timer climber, we recommend that you make a reservation as there are finite time slots available.
If you are contemplating doing a walk-in entry, it is important to note that your rock climbing session will be subject to availability.
2. Ground Up Climbing Gym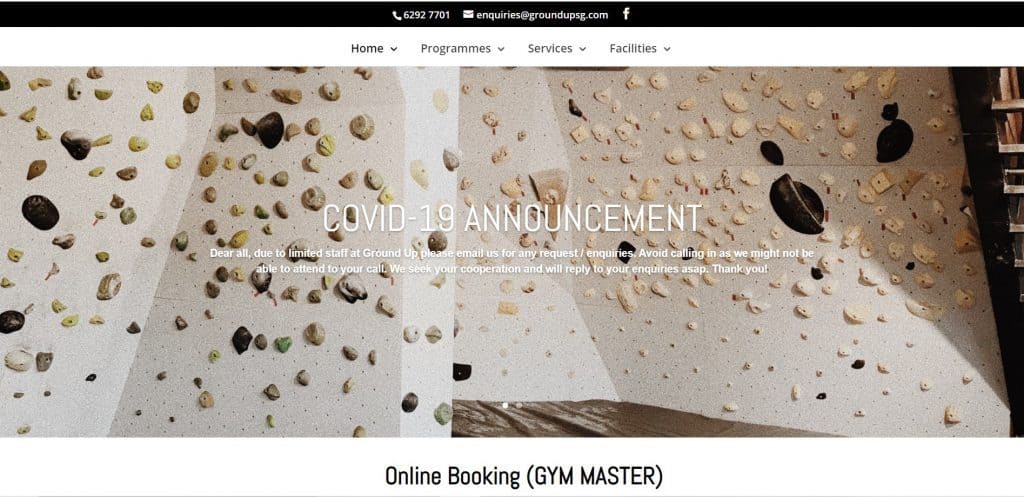 Ground Up Climbing Gym provides professional rock climbing coaching services, route setting and fun filled kids and adult climbing classes in Singapore.
Worried about climbing alone? No worries, as they comprise a close-knit community of rock climbers, athletes and fitness enthusiasts passionate about pursuing their goals.
Safety is of paramount importance to them: their coaches are all Singapore Mountaineering Federation and First Aid Certified.
Their classes are also conducted in accordance with National Coaching Accreditation Program (NCAP) standards.
They are also one of the only gyms in Singapore with 15m lead walls, 8m indoor high walls and a two-storey boulder gym.
They are situated at Singapore's Central Business District, at the Tessensohn Civil Service Club near Farrer Park MRT.
3. Boulder Movement
Boulder Movement believes that rock climbing should be accessible to everyone.
With the goal of giving working professionals the ease of getting their much-needed climbing fix during lunch or in the evenings after a busy work day, they opened their first branch at Singapore's Central Business District along Shenton Way in 2017.
Their community of rock climbers has expanded considerably over the years.
In 2020, they opened a brand new bouldering gym at Tai Seng, in the north-eastern region of Singapore, to make it more convenient for climbers to be able to exercise nearer to their homes or workplaces beyond the central region of Singapore.
Google reviews laud the rock climbing in Singapore for its welcoming rock climbing community as well as the progressive routes that teach different techniques.
4. Kinetics Climbing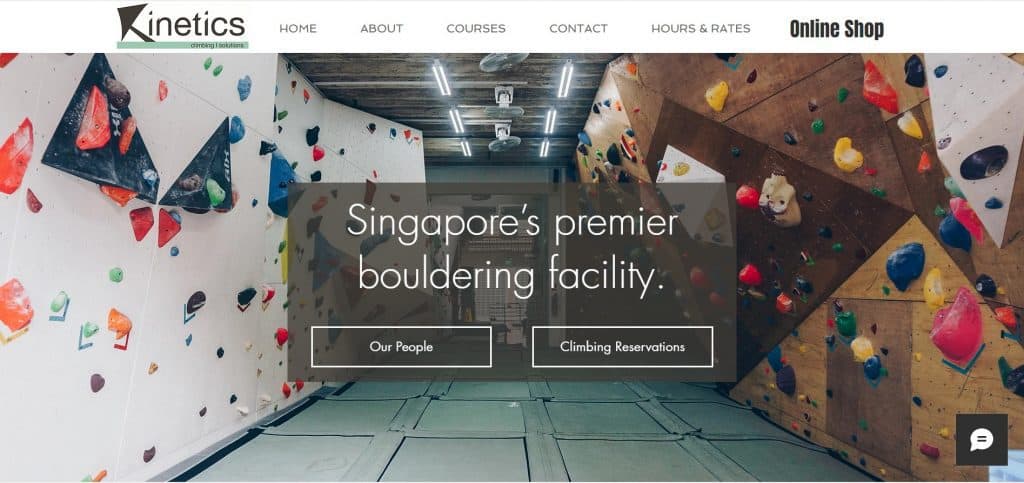 Kinetics Climbing is Singapore's premier bouldering facility.
From the greenhorn rookie gunning for his first V1 to the experienced veteran yearning to jump on the evening send train, you can find climbs for all levels at Kinetics Climbing.
Looking to spend your time on top-notch bouldering? They have assorted wall surfaces and periodically updated routes.
Also, the top rope wall at the rock climbing in Singapore is specially reserved for rope-climbing and different courses.
A single day pass costs S$17 while a student day pass costs S$12. A $5 registration fee applies.
If you're a first-timer, the cost of your first visit will be waived.
5. Boulder World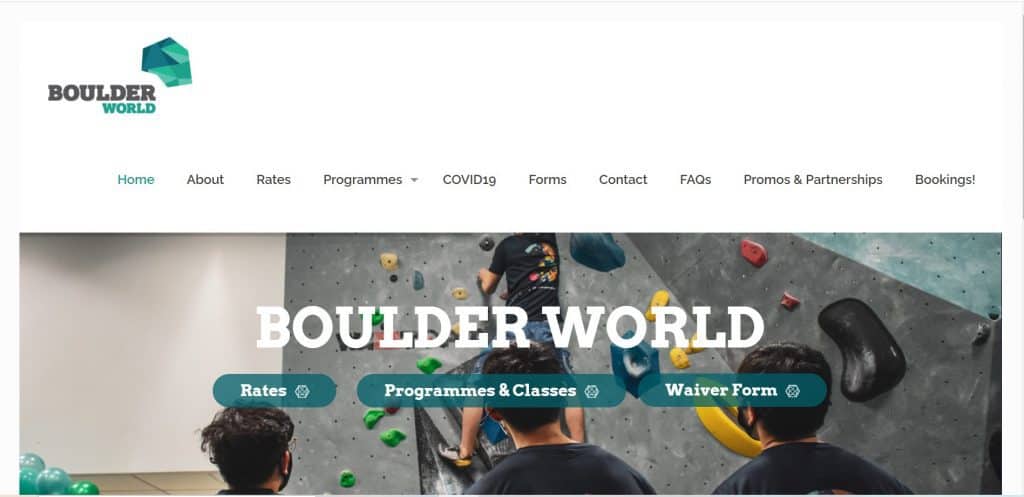 Boulder World is the most spacious indoor bouldering gym in Singapore with a floor space of over 7000 square feet.
With perplexities ranging from beginner to advanced, their wall space features over 100 problems.
Their premises can host birthday parties, corporate team building events, and fitness & wellness programs!
The price of a day pass for adults (18 years and above) is $25, while the price of a day pass for youth (born in or after 2004) at the rock climbing in Singapore is S$18.
6. T-Hall.sg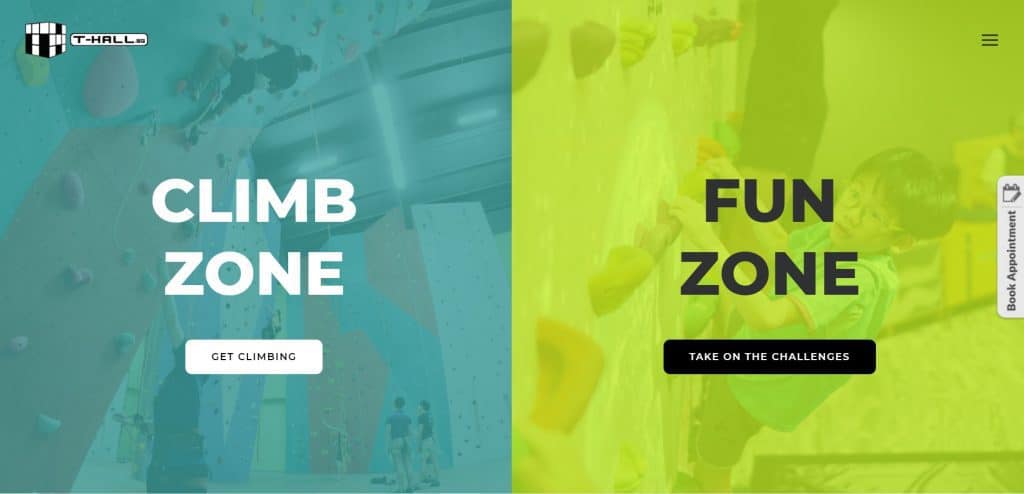 T-Hall.sg provides different types of courses catered to climbers of all levels.
To kickstart your rock climbing journey, you can take up the SNCS Level 1 and SNCS Level 2 classes that will impart beginner-friendly skills and knowledge.
Subsequently, you can sign for up their technique courses to hone your craft.
The rock climbing in Singapore also holds climbing clinics, which are shorter courses that aim to improve a certain aspect of climbing, such as confidence.
The rock climbing in Singapore's courses are also priced at affordable rates.
A single entry pass to their Fun Zone, which promises a thematic high wall climbing experience, costs S$33 for members of the public and S$26 for gym members.
7. Fit Bloc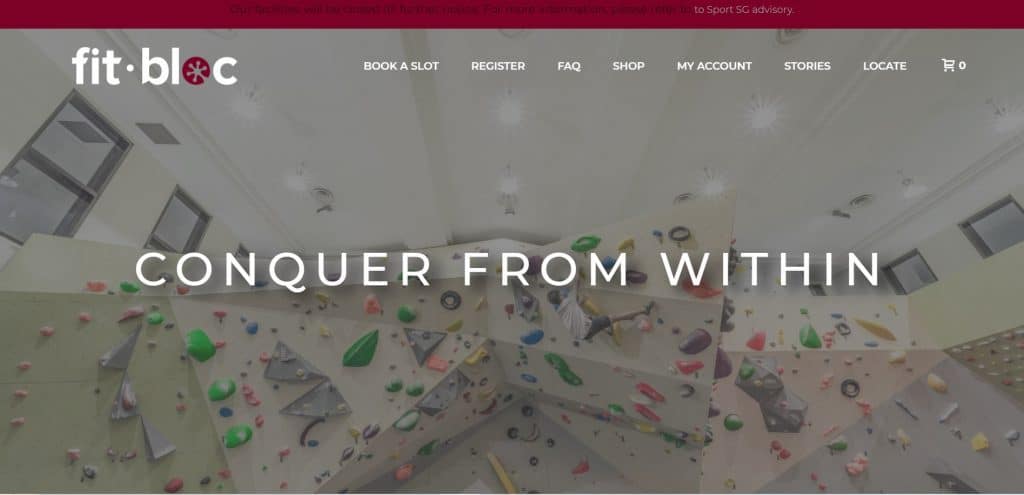 Fit Bloc is a lifestyle gym in Singapore that is equipped with three different climbing sections for a variety of problems.
These problems are appropriate for all levels of experience.
A fitness junkie looking to exercise other parts of your body besides your arms?
Their gym room is equipped with the basics necessary for a good sweat session.
There are also two spin machines that allow you to perform high intensity workouts.
Lastly, the rock climbing in Singapore also has an in-house sauna, which is perfect for allowing your muscles and your mind to take a break after a workout session.
8. BFF Climb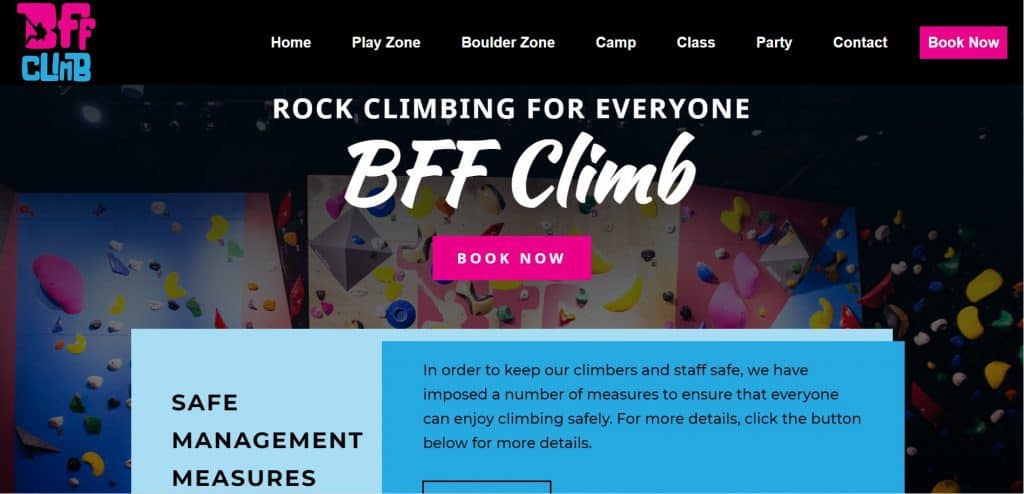 Looking for a multifaceted rock climbing experience? You're in luck: pay BFF Climb a visit.
There are different features at the rock climbing in Singapore for you to try your hand at, such as the AR Wall, Obstacle, and Speed Wall.
BFF Climb adheres strictly to European safety standards.
Looking for a steep learning curve (literally)?
The Kilter Board at the rock climbing in Singapore has an infinite number of routes with a dazzling lighting system.
At 30 degrees, the Board is demanding but not too daunting for the typical rock climber.
They offer a variety of routes for climbers of all abilities, skills, and experience.
Not to mention, the rock climbing in Singapore also has climbs that necessitate different types of movement to train the muscles in every body part of yours.
9. Z-Vertigo Boulder Gym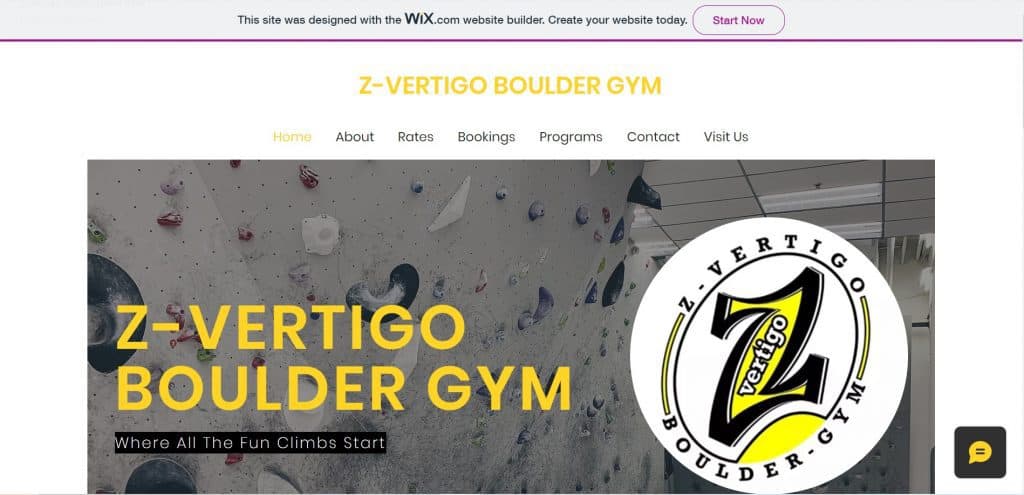 Z-Vertigo Boulder Gym is known for its homely rock climbing environment.
The gym is staffed with cordial and pleasant personnel who are more than willing to provide assistance to all rock climbers regardless of their experience or skill level.
​A fan of both climbing theory and applied techniques?
The rock climbing in Singapore has a good balance of both technical and dynamic routes.
Plus, they regularly refresh their routes so you'll always have something new to work on!
​The rock climbing in Singapore is conveniently situated in the West, and is easily accessible via public transportation.
Hear your stomach growling after a climbing session?
There are plenty of delicious food options in the area for you to tuck into!
Conclusion
Do you have any reviews and comments to share regarding our choices for the best rock climbing in Singapore?
While SBO is committed to supporting our local businesses, we welcome any feedback and anonymous sharing regarding your experience with the listed rock climbing in Singapore.
We hope that this guide will be useful in helping you to make an informed decision when it comes to finding the best rock climbing in Singapore.
Explore More Content