9 Best Spin Class in Singapore for Addictive Workouts [2023]
Time to fire up those legs and ride to a more sculpted you at these 10 best spin class in Singapore!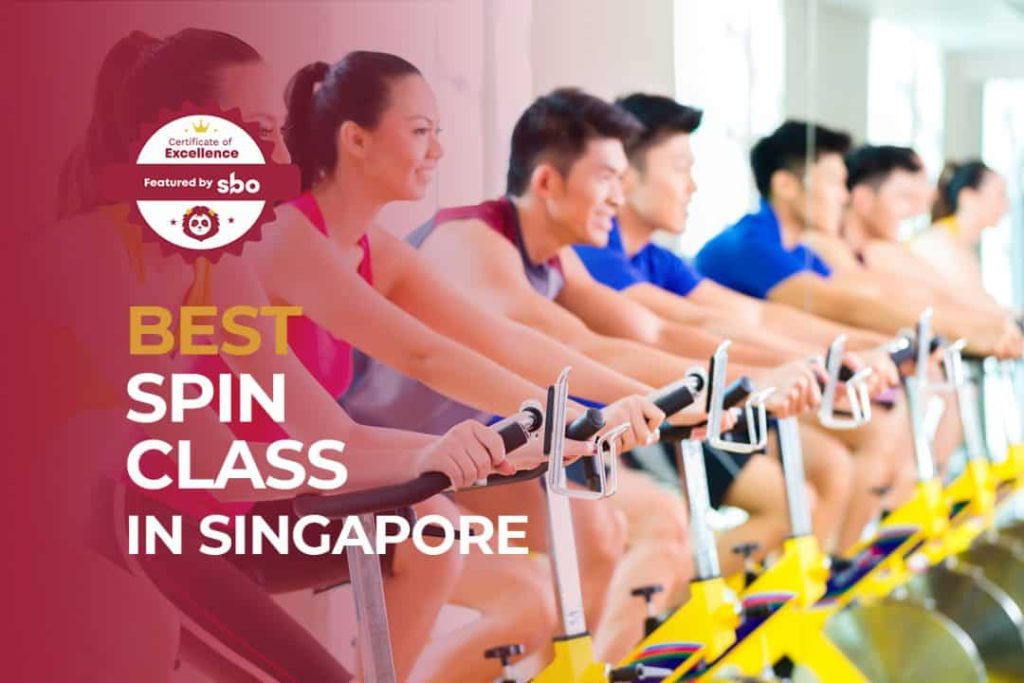 Completely overindulged during your reunion dinner? I think many of us can relate.
Not to fret, there's still plenty of time to make it in time to check off your new year resolution of getting a bangin' bod!
Designed to cater to absolute beginners all the way to professional cyclists, spinning is a great way to challenge yourself and sculpt your body by torching some serious calories—a 45-minute session is enough to burns up to 800 calories!
If you are ready to go the extra mile (literally) to a better you, here are 10 of the best spin class in Singapore to get your heart rate pumping as you ride through hills, mountain peaks and various terrains surrounded by trippy lighting, enthusiastic instructors and upbeat music!
NOTE: Spinning is definitely not like your leisurely bike ride at ECP, so before commencing any high-intensity activities, you should assess your current physical condition and limits, ensured you have sufficiently adequate rest and hydration, as well as put on suitably appropriate footwear (some affordable recommendations here).
1. Sync Cycle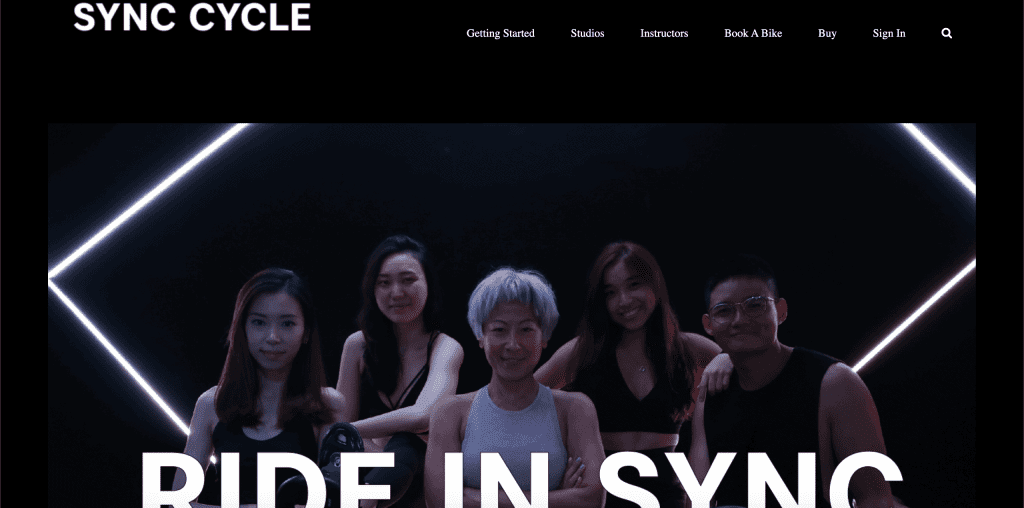 Sync Cycle is an indoor cycling studio that specializes in rhythmic rides—which essentially means you'll be moving to the beat of the music throughout the class.
Offering two types of classes, the Rhythmic Ride is the signature class that features upbeat, motivating music and targets the upper body, core and lower body for an intense full-body workout!
If you aren't feeling ready to jump straight in, they also offer a 50-minute Beginners Ride to help you learn the basics of beat-based cycling.
First-timers can purchase a trial at $40 for 2 rides, and a standard 5-ride package costs $160.
Reviews talk about the motivating instructors and spacious studio. Some have even testified losing weight after a month and a half!
2. CruCycle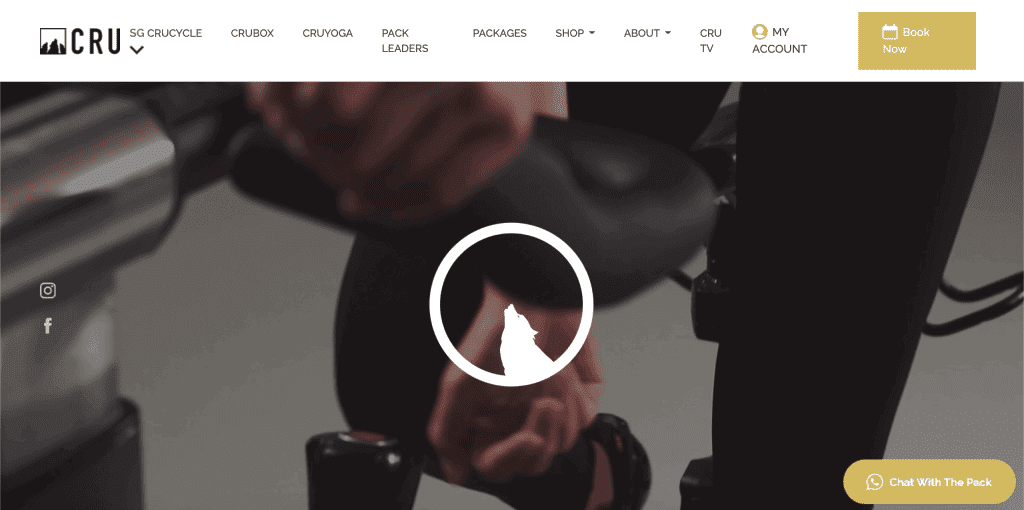 CruCycle is an indoor cycling studio that enhances the idea of spinning with a beat. Their goal is to bring together a group of individuals and adopt a pack-like mentality to getting fit and growing stronger together.
The 50-minute Signature Pack Ride caters to all levels and encompasses bouts of cardio and strength training intervals. They also offer themed classes regularly that features specially curated playlists ranging from the 90s, Beyonce and Hip Hop.
First timers can purchase a 3-pack class at $79 (or 4 for $99) while a standard 5-class package costs $215.
Reviews talk about the energetic classes and love that it incorporates weights and abs for a more intense workout. The themed classes are also highly raved about and many stay for the good vibes.
3. Athlete Lab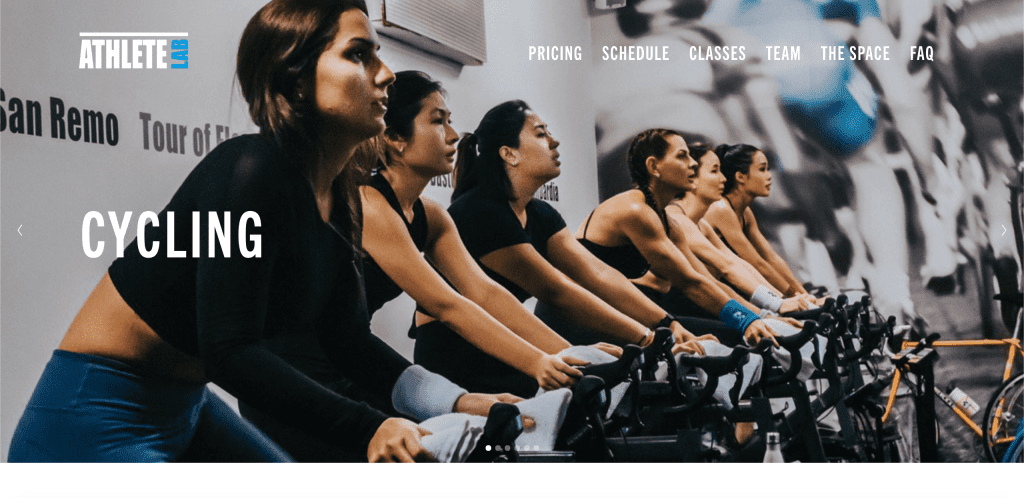 Athlete Lab is a 3-storey health and lifestyle gym that offers cycling, yoga and strength classes.
The Endurance Assurance class is best suited for beginners or those looking for a steady base ride or weight loss. They also offer more intense classes like the Ironmania and Hill Intervals which focus on building your pedalling efficiency and aerobic capacity. The Mountain Madness is also their longest session available where you'll be riding for up to 2 hours long!
First-timers can purchase a trial for 3 classes at $75 A monthly all-access membership is $299 to get other exclusive perks such as free towel rental and exclusive invites to the studio's events and workshops.
Reviews talk about the fun and unique experience that is perfect for professional cyclists and beginners alike. Riders also like the great variety of class types offered and well-structured bike sessions taught by helpful and dedicated coaches.
4. Axiom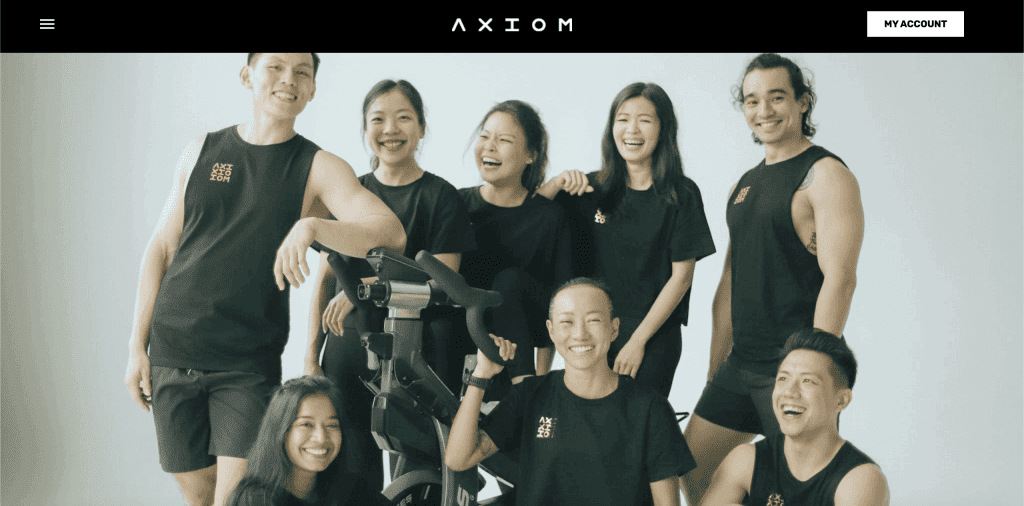 Axiom is a team of performance-driven individuals who are serious about having fun.
Their indoor cycling classes feature 2 specialized programs: Rhythm and Road; both of which involve 50-minute full-body, high-intensity workouts that are focused on RPMs, resistance, power and distance without compromising agility training through choreography.
Trial packages start at $45 for 2 classes while a standard 5-class costs $165.
Reviews talk about the amazing energy and playlist of the instructors that ensures a great burn after every session.
5. Absolute Cycle @ Millenia Walk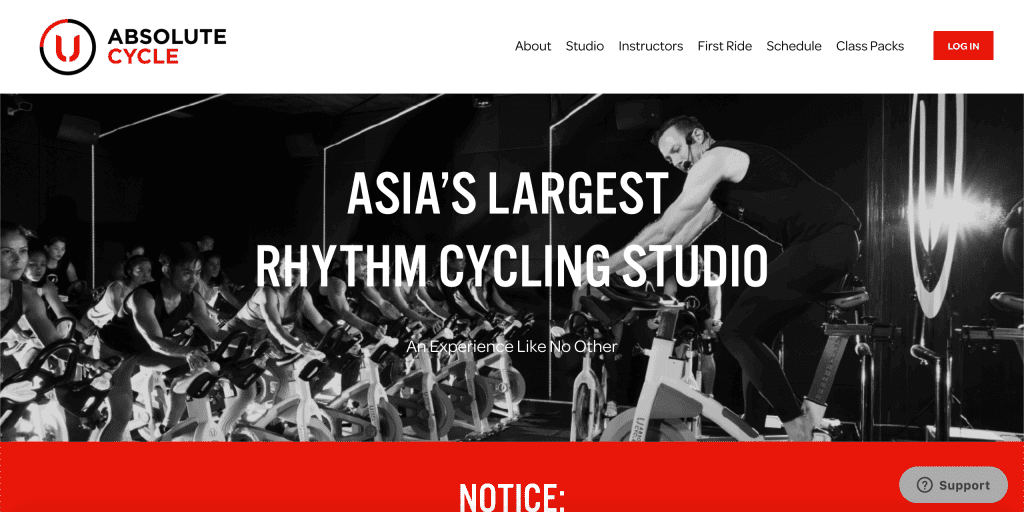 Absolute You is Asia's largest rhythm cycling studio that promises an experience like no other.
Their goal is to help you become the best version of yourself with the support of inspiring instructors, amazing music and high-intensity classes.
Beginner 45 is a mandatory class specially designed to welcome and orientate first-time riders with the correct bike set-up and learn all the basic moves and safety guidelines. It is compulsory for all first-timers.
Their signature class is the Absolute 45 which caters to all levels and designed for those with a good cardio foundation or exercise regularly. They also offer themed and advanced classes for advanced riders.
All of their instructors are trained according to the Absolute Training Program which is developed and refined over 4 years in partnership with Master Instructors worldwide.
First-timers can sign up for the Absolute Trial (2 classes for $49) or purchase the Absolute10 class pack at $450 that allows you to access all classes across all their studios.
Reviews talk about the positivity and energy of the instructors and the friendliness of the front desk personnel. Members also love that they can use the app for booking their classes.
6. Ground Zero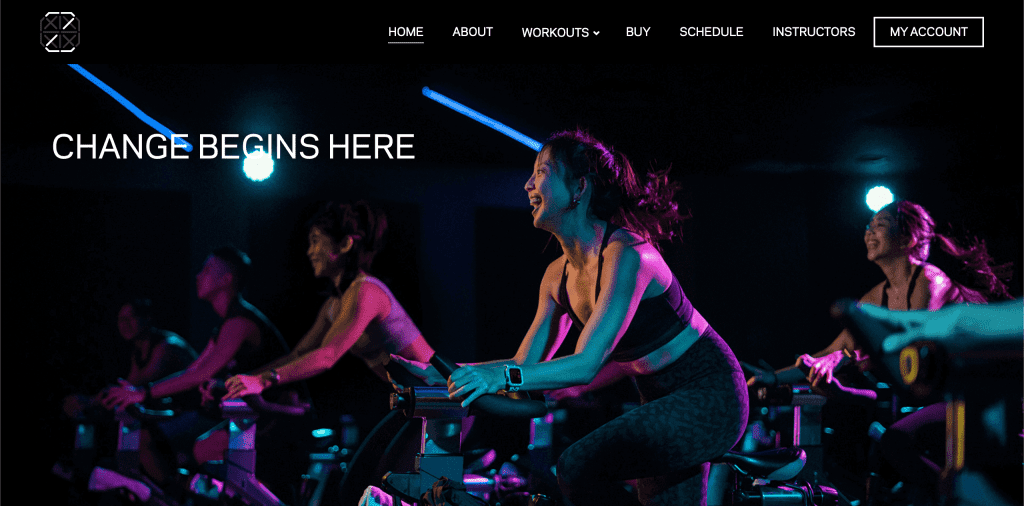 Ground Zero is a place for new beginnings. Welcome anyone of all fitness levels, be prepared to join a tribe that is connected by their passion for sweat, drive for growth and openness to change.
Every class is designed to test your limits and help you grow not just physically but also mentally. The studio is built to create an immersive experience and is fully equipped with professional sound and lighting gear in an underground club setting.
Offering both boxing and spinning classes in one studio, their Ride is the signature 45 or 60-minute spin class that is meant to help you progress in all aspects of endurance, strength and power.
They also have themed classes and the Ride or Die 45/60 which is the advanced version of the signature Ride classes for those who want to challenge themselves with tougher movements, harder sets and increased intensity.
First-timers can purchase a trial at $48 for 2 classes, and packages from $215 for 5 classes.
Reviews talk about the passionate instructors and well-equipped studio. Members also love that the team is responsive towards enquiries and that the classes are well-organized. The popular classes tend to be fully booked within minutes, so try to book as early as possible.
7. XYCO Studio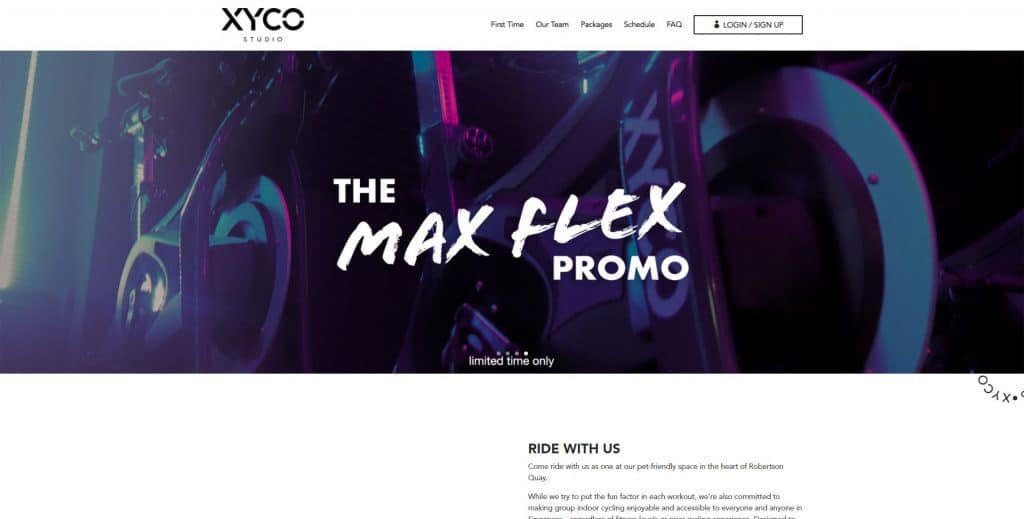 Come have your workout done at XYCO Studio's boutique, luxe and pet-friendly space at the heart of Robertson Quay. Besides the fun factor in the workout, they also aim to make group indoor cycling accessible to anyone and everyone in Singapore regardless of their fitness levels or prior cycling experience.
They carry out high intensity and endurance Rhythm 50 and Method 50 workouts that is set to unique playlists curated by their team of instructors to uplift the spirit and strengthen the body.
They offer a variety of packages. If you are just starting out, you get a S$70 3-class trial package with each class at S$24.
8. Oompf! Fitness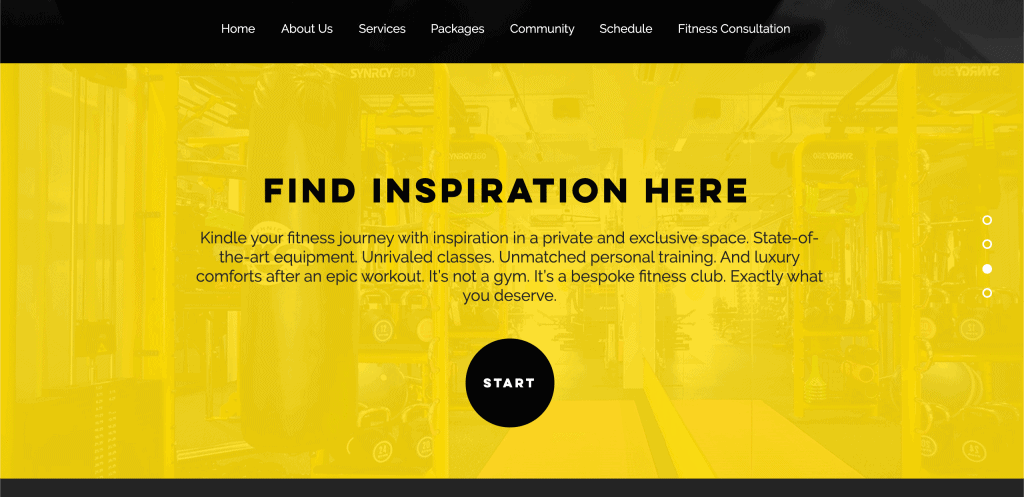 Oompf! Fitness is a gym that believes in embracing a holistic approach to fitness; offering personal training, group classes and indoor cycling in a private and exclusive space.
Founded by ex-Banker, entrepreneur and fitness lover, Agnes Liew, her vision is to inspire and empower anyone to become fit and fitter no matter their age.
Their indoor cycling classes include Les Mills RPM which features hill climbs, sprints and flat riding, as well as the Fat Burn Race for a more cardio-intensive class where you'll be riding through different terrains to get your heart pumping and maintain it in the fat-burning zone.
A 1-week ride pass costs $72; alternatively, you can purchase 6 ride classes for $135.
Reviews talk about the clean facilities and amenities and cosy vibes that all come at affordable rates. The instructors are also welcoming and motivating for pushing you past your boundaries at just the right pace.
9. Aquaspin @ Hotel Jen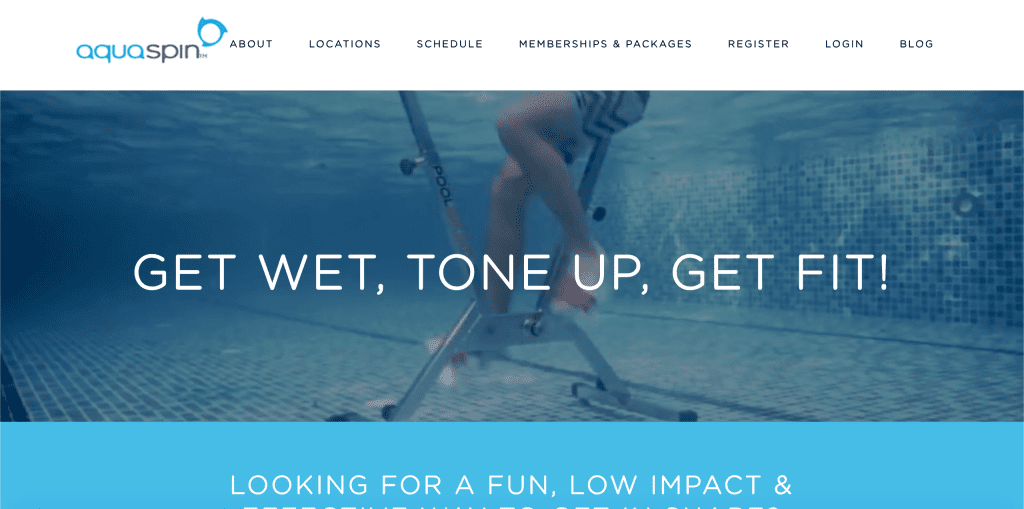 Aquaspin offers a unique, effective and low-impact alternative to spinning by conducting a 45-minute full-body workout in the water!
Using stationary bicycles specially made to be submerged in water, you'll be pedalling using the resistance of the water and performing a variety of positions to help target different parts of your body.
Classes are conducted at various hotels around Singapore including Hotel Jen, Oasia Downtown and Swissotel Merchant Court; which means you'll get to enjoy breathtaking views while working out!
The Aqua Signature is the classic 45-minute HIIT class where you will be sprinting for short periods followed by active recovery to burn the maximum amount of calories.
First-timers can purchase an Intro Week package for $60, and a Bronze package costs $180 for 4 sessions.
Reviews talk about the fun, well-organized and tailored classes as well as excellent personal attention and guidance from the instructors. Some even found it surprisingly more intense than spin on land!
Conclusion
Do you have any reviews and comments to share regarding our choices for the best spin class in Singapore?
While SBO is committed to supporting our local businesses, we welcome any feedback and anonymous sharing regarding your experience with the listed spin class in Singapore.
We hope that this guide will be useful in helping you to make an informed decision when it comes to finding the best spin class in Singapore.
Explore More Content