9 Best Bowling Alley in Singapore to Bowl You Over [year]
Get the ball rolling at these 10 best bowling alley in Singapore for a leisurely indoor activity to beat the heat!
Looking for a recreational activity or to polish your skills?
Hitting the bowling alley is a thrilling yet uncomplicated leisurely activity that you can immerse yourself in! You can bowl in a fully air-conditioned place, some of which even serves snacks and drinks, as well as additional forms of entertainment like darts.
Bring your friends, family, or head over by yourself for a smashing time. These 10 best bowling alley in Singapore will strike your fancy, any time of the day!
1. Planet Bowl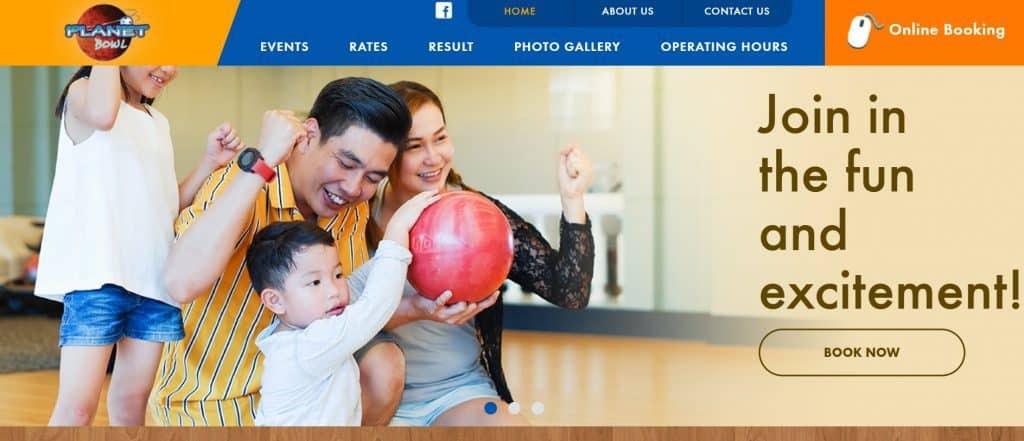 Planet Bowl screams fresh and new with its recent makeover! Apart from overhauling the lanes, it also comes with a contemporary scoring system that is up-to-date for a pleasant overall experience. All you have to do is focus on your game and have a ball of a time!
This family-oriented bowling centre isn't just fun and games – it also hosts bowling leagues and provides support for corporate events to meet your every need. Rates per lane are priced from $12 to $18 per hour on non-peak weekdays, $18 to $25 per hour for peak weekdays, and $18 to $25 on weekends and public holidays.
Avoid going over on Fridays because it can get crowded, and book in advance to reserve a slot for yourself! Satisfied customers express pleasure in the reviews over the well-oiled lanes, minimal technical disruptions and affordable prices.
2. SuperBowl Mount Faber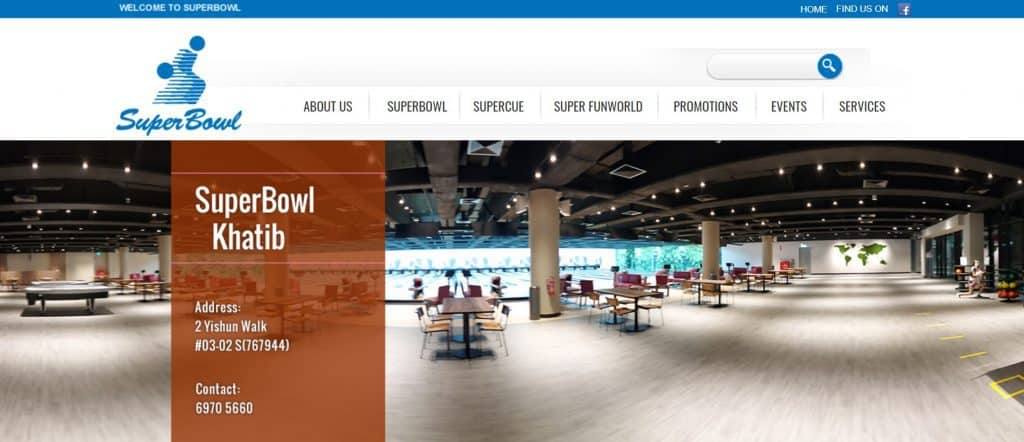 SuperBowl has come a long way since its humble beginnings back in the 1950s. Today, it is the region's premier provider of indoor sports and leisure activities. Its integrated complex concept has seen it include other recreational branches to the mix.
Its multiple outlets are located across the island in the heartlands. You can opt for additional value-added services like trophies, medals, food catering and corporate gifts. Prices are wallet-friendly from $3.50 till 6pm and $5.50 for students on weekdays, and $5.50 for weekends. For the public, prices are at $5, $5.50 and $5.50 accordingly. Different memberships are given preferential rates.
Reviews enthuse about its stellar customer service, bustling and clean environment! Selected bumper lanes are also open for young children aged 10 and below, though they cannot be booked in advance.
3. K Bowling Club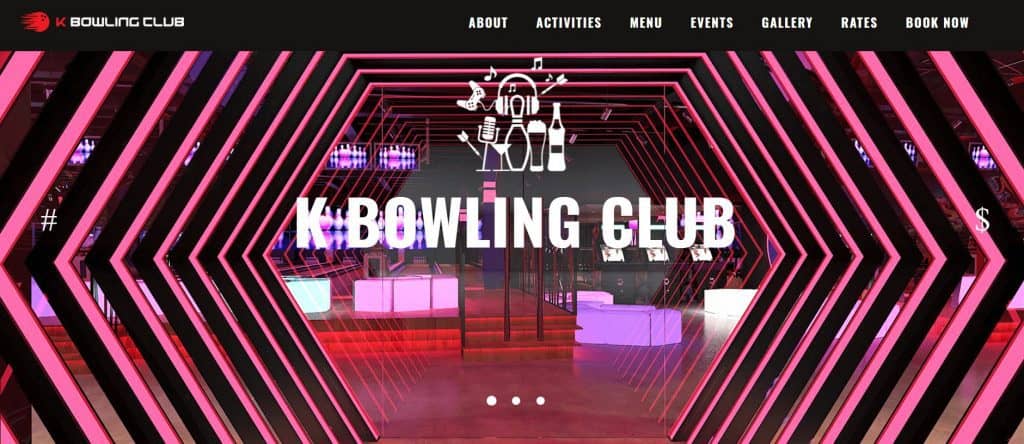 One of the swankiest, happening bowling hangouts you'll find in the local scene is K Bowling Club, a multi-entertainment venue complete with flashy lights, food, drinks, and various activities. They include cosmic bowling, dart machines, karaoke booths and shiny arcade games.
Rates begin from $11 per game, per person on weekdays (Monday to Thursday) from 10am to 4pm, and $15 from 4pm to 3am. On Fridays and weekends, it's slightly higher at $13 to $17. Given the availability of activities, it's reasonably priced.
Apart from an ideal spot for relaxing and spending quality time with your family and friends, it's also a suitable solution to a corporate bonding activity. If you're afraid of the heat, you'll also have a blast at K Bowling Club! Reviews talk about the tasty food served, attentive staff and engaging experience!
4. FORTE BOWL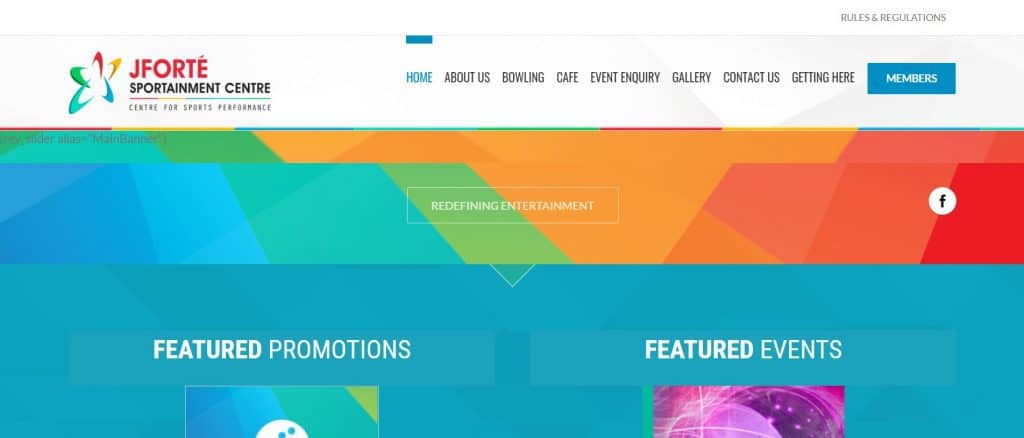 How about an all-in-one centre for all your needs?
Forte Bowl is a revolutionary bowling centre that fuses training facilities and entertainment capacity. Here, you can join in the fun and have a shot at ten-pin bowling together with other available amenities in a vibrant fusion of dazzling lights, booming sound and sport.
The new Brunswick bowling lanes comes with funky UV light effects, equipped with state-of-the-art automatic scoring software, a touchscreen console, and massive 40-inch LCD monitor for display. Prices range from $3 to $3.50 for non-peak periods on weekdays, $4.50 to $5 for non-peak weekends, up to $5.50 for the eve of public holidays and on public holidays.
Occasionally, you'll find promotional rates and packages to give you more value for your money. Reviews compliment it for the new lanes, huge function area for events, amazing customer service and comfortable environment!
5. Orchid Bowl @ Orchid Country Club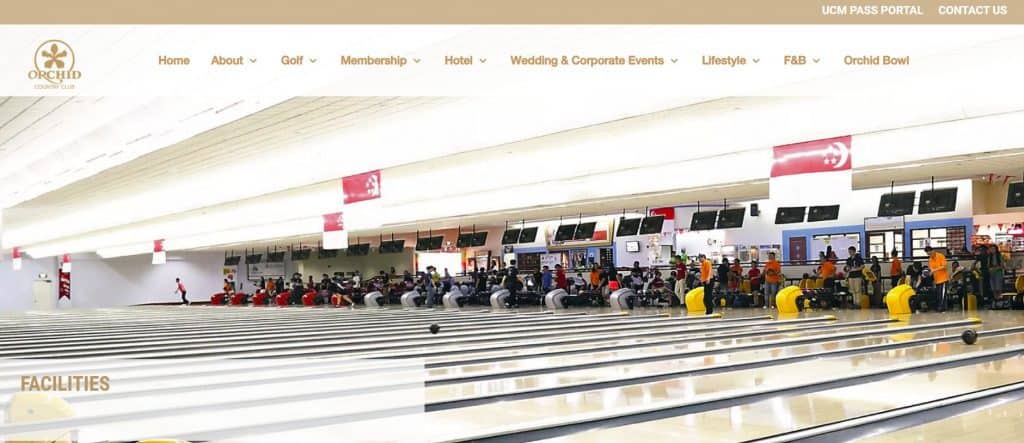 Nestled within the peaceful and idyllic Orchid Country Club, Orchid Bowl is a family-friendly bowling alley for all. Suitable for family gatherings, corporate functions and an unplanned trip for some fun and excitement, Orchid Bowl has both entertainment and appetising refreshments to keep you going.
From time to time, it also conducts local tournaments, international championships, school trainings and kids' bumper bowling events. This makes it a fantastic selection for families with children who want to explore bowling. Weekday off-peak rates per game start from $2.40 onwards to $4.30, and $2.90 to $5.50 for peak period weekdays. On weekends, it ranges from $2.90 to $5.50.
Many are return customers who have patronised this bowling alley for a long time. Reviews praise the friendly staff, ambience and lack of a busy crowd.
6. Sonic Bowl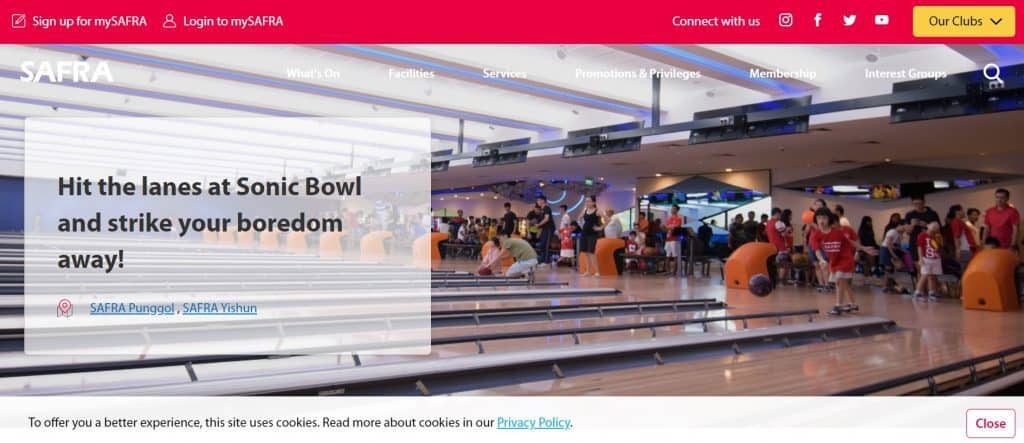 Driven by a desire to encourage bowling as an inclusive entertainment centre for community bonding, Sonic Bowl seeks to build a safe and comfortable environment. Here, bowling's but part of the game – you can also find darts, pool tables, claw machines and foosball tables to partake!
Coaching sessions are offered to beginners and competitive skilled players. If you have a corporate event or personal function, like birthdays, this is also a choice venue that also offers event packages. Activity options include cosmic bowling, bowling bingo, ten-pin bowling and 9-pin tap. You can even customise your event with trophies, private function rooms and more.
Rates are affordable from $3.30 per game during off-peak periods and $5.50 onwards for peak periods for students. Public rates begin from $4.30 and $5.50 respectively, and PAssion Card members enjoy discounted rates! In the reviews, customers mention the cosy and family-friendly environment.
4. Warren Bowl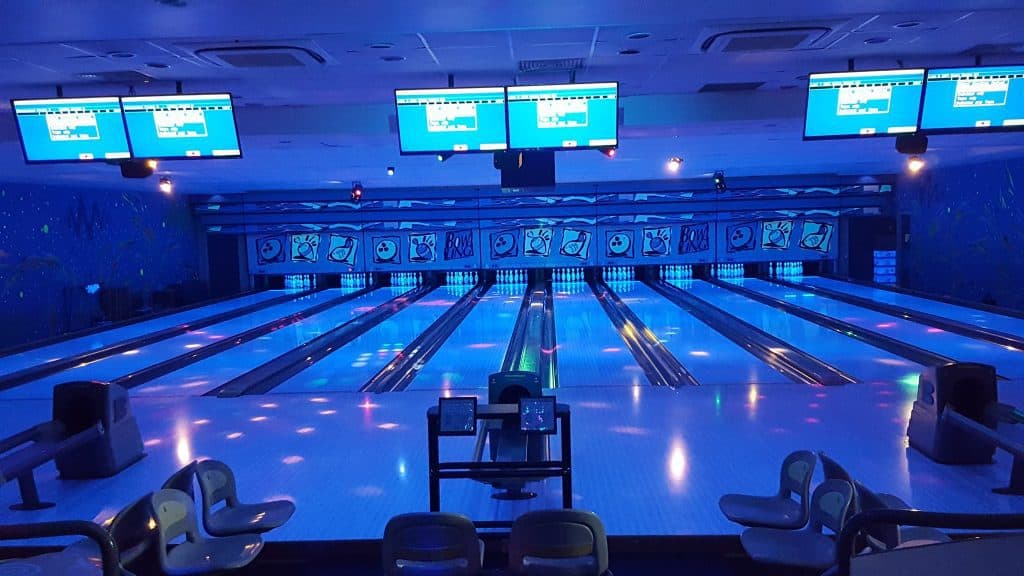 Situated inside Warren Golf & Country Club, Warren Bowl is a 10-lane cosmic bowling alley.
Prices are incredibly affordable from $1.20 per game for junior members from non-peak periods, up to $2.50 for the public. For peak periods, prices begin from $1.80 for junior members and $3.50 for the public per game. This makes it ideal for those seeking to train in a quiet area that is also easy on the pocket.
As the reviews say, the staff exhibit patience and kindness, being willing to help out whenever needed. New bowlers can also rest at ease knowing that there are special balls to aid their first shot. The alleys are also well-maintained and adequately oiled.
7. Westwood Bowl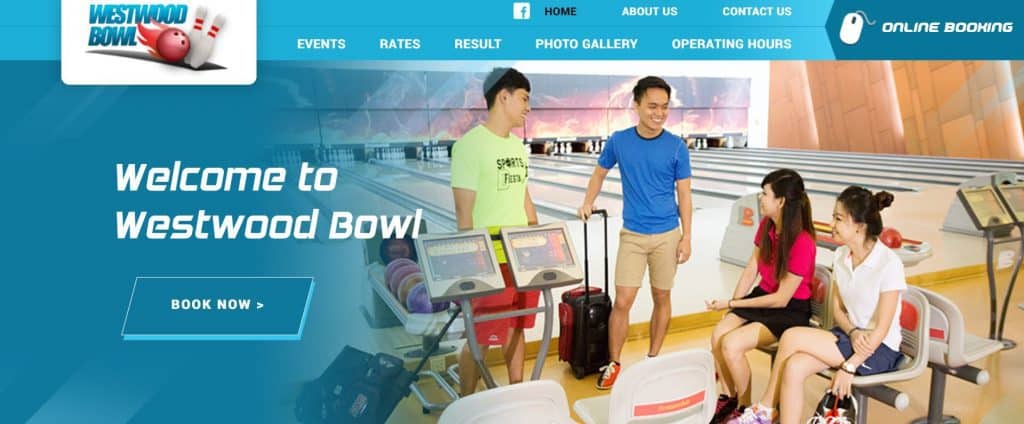 Westwood Bowl welcomes all, from amateurs to professionals, to its well-maintained and clean bowling alleys. Here, bowling is not just an activity, but an experience to remember.
Choose from 24 high quality bowling lanes that are kept at tip-top condition on a daily basis. Kids have specialised balls designed for their use so that it's easier for them to adapt and play! You can also throw a fabulous birthday bash for your little one, join Westwood Bowl's league games or professionally handled corporate tournaments and events.
Coaching services are also available from $12 an hour per lane for school coaching, and $15 onwards for private lessons. It costs $3.40 for the public to play per game during off-peak hours, and public officers as well as Civil Service Club members can benefit from lower rates.
Glowing reviews talk about the benefits its refurbishment has brought, reasonable prices, well-maintained and friendly staff!
9. SingaporeBowling @ Temasek Club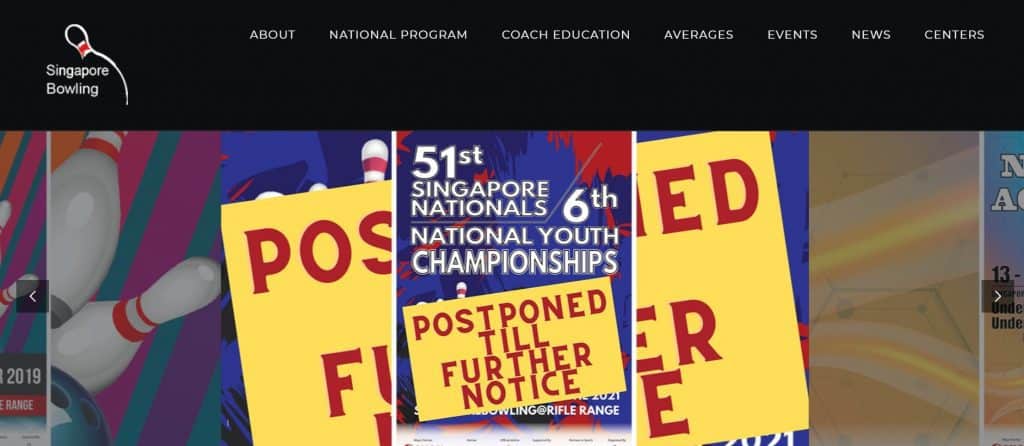 The biggest bowling centre in Singapore, Singapore Bowling at Temasek Club is home to a staggering 38 lanes. Other than being an apt choice for bonding events and family gatherings, it's also the designated training centre for national bowlers and a venue for both national and international competitions.
Off-peak rates begin from $3.60 to $4.50 and $4 to $5 for peak periods. Organisations can also sign up for a corporate events booking package for team building activities. Remember to secure a slot before swinging by to ensure that you'll be able to proceed to play without a hitch.
Since it's the intended venue for national players, you can expect the place to be well-maintained with properly oiled lanes – a positive attribute the reviews attest to. In addition, the place is surrounded by a flourishing nature reserve, making it a peaceful and calming spot.
Conclusion
Do you have any reviews and comments to share regarding our choices for the best bowling alley in Singapore?
While SBO is committed to supporting our local businesses, we welcome any feedback and anonymous sharing regarding your experience with the listed bowling alley in Singapore.
We hope that this guide will be useful in helping you to help you find the best bowling alley in Singapore.
Featured Image by Todd Diemer on Unsplash
Explore More Content