9 Best Bicycle Shop in Singapore to Purchase Your Bike From [2023]
These bicycle shops are wheelie good.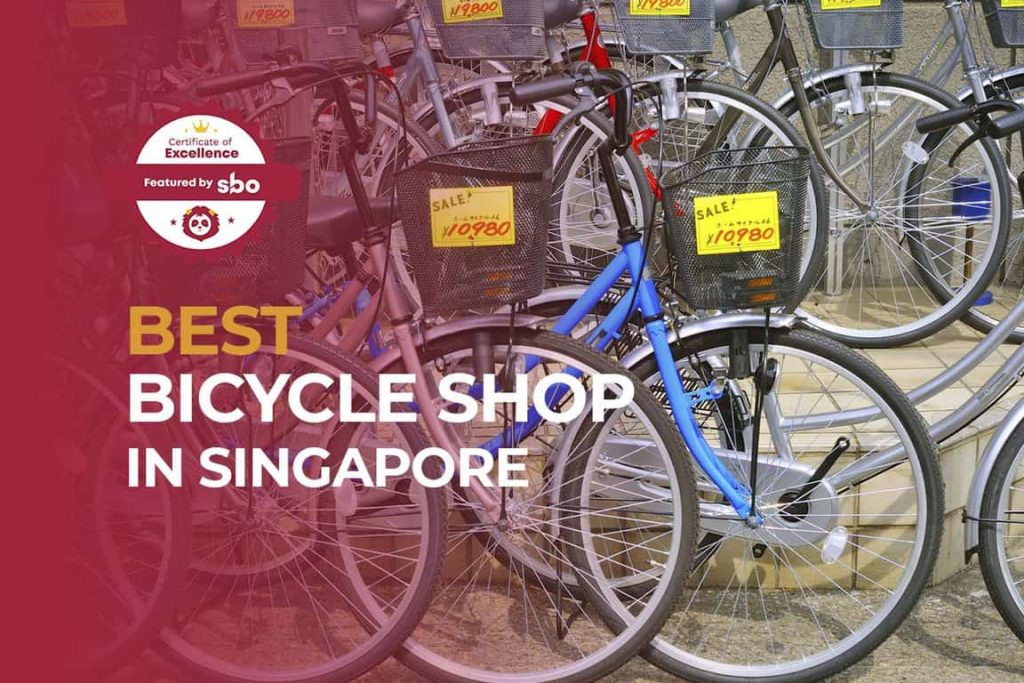 A bicycle shop in Singapore is a shop that plies bicycles.
Beyond bicycles, a bicycle shop may offer accessories, spare and replacement parts, tools and other services.
Services span expert fitting and custom bike building or ordering, to maintenance and repairs from experienced bicycle mechanics, and organised group rides and classes.
A self-service work area may be available at the bicycle shop in Singapore.
Bicycle shops may also specialise in one or more aspects of cycling: bicycle racing, triathlon, bicycle touring, BMX, mountain biking, etc.
Similarly, shops may carry a diverse range of bicycles, from single-seat upright bikes to more specialised types such as tandem bicycles, recumbent bicycles, folding bicycles.
Many shops also carry related items such as unicycles and skateboards.
Looking for a bicycle shop in Singapore? In this post, we've gathered all the relevant details to compile a list of the 10 best bicycle shop in Singapore.
1. Hello, Bicycle!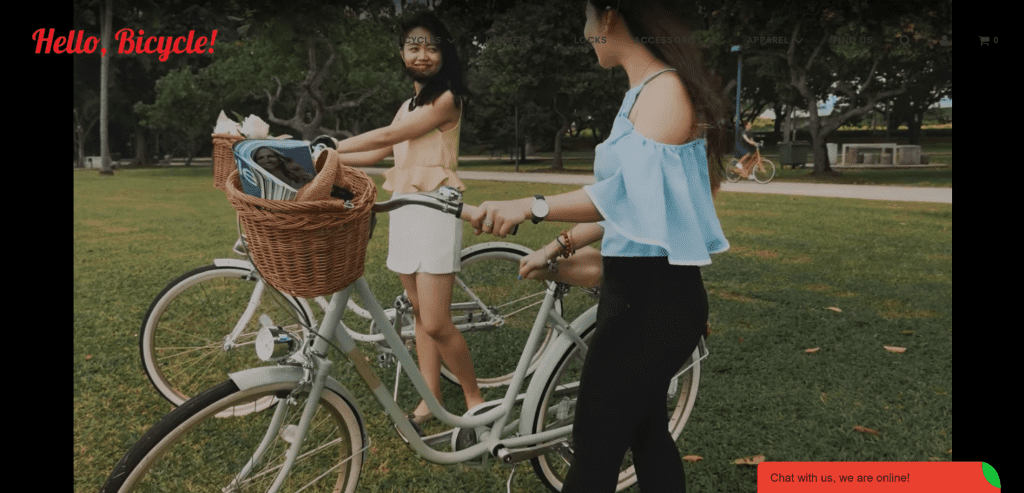 Hello, Bicycle! is Singapore's largest importer of lifestyle bicycles and cycling accessories suited for leisure, commuting and fitness purposes.
With a vast bike selection for both adults and children alike, the bicycle shop in Singapore is proud to carry brands such as Linus, Tokyobike, Lekker, Shulz, Abus, and Crankalicious.
What differentiates Hello, Bicycle! from its competitors is that the bicycle shop in Singapore runs a trade-in program for you to trade in your old bicycle for a spanking new one.
Simply bring your old bike to them for a valuation inspection and you will be able to use the full valuation towards paying for your new bicycle.
Reviews laud the bicycle shop in Singapore for the fantastic ambience of the shop, as well as their knowledgeable sales staff who were also exceptionally friendly.
2. Crank N' Chain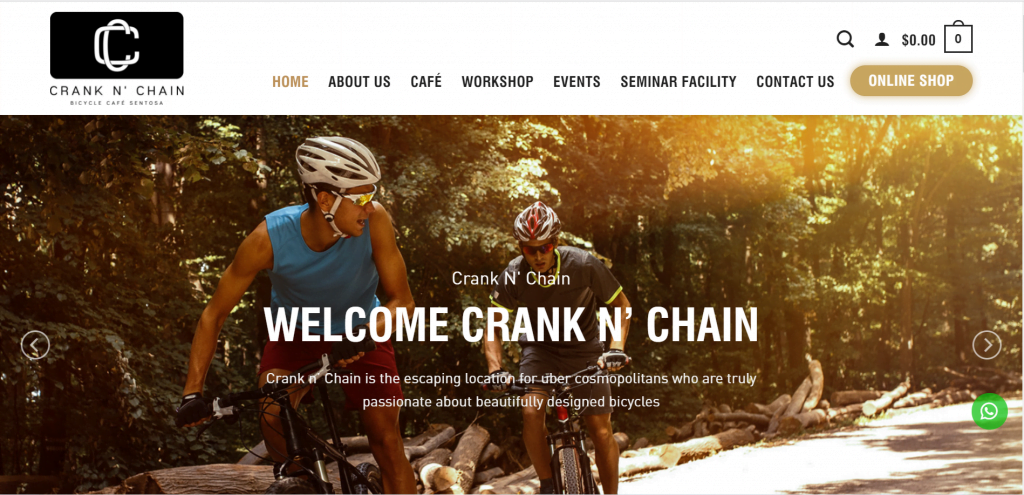 Having opened its doors in April 2020, Crank N' Chain offers aromatic Bali coffee, the best bicycle brands on the planet and unparalleled repair service.
The shop is located on the getaway island of Sentosa, along the Sentosa Cove/Quayside Isle.
Keeping in line with the escapade feel of Sentosa, the bicycle shop in Singapore specialises in selling luxury bicycles from brands like DT Swiss, Fizik and Garmin.
At the Crank N' Chain Café, they serve a variety of coffee, from latte macchiato to delicious magic (a flat-white with two powerful espresso shots).
But if you like your coffee a certain way, their friendly baristas will be more than happy to oblige you!
Reviews laud the bicycle shop in Singapore for their great coffee and repair service.
3. BYX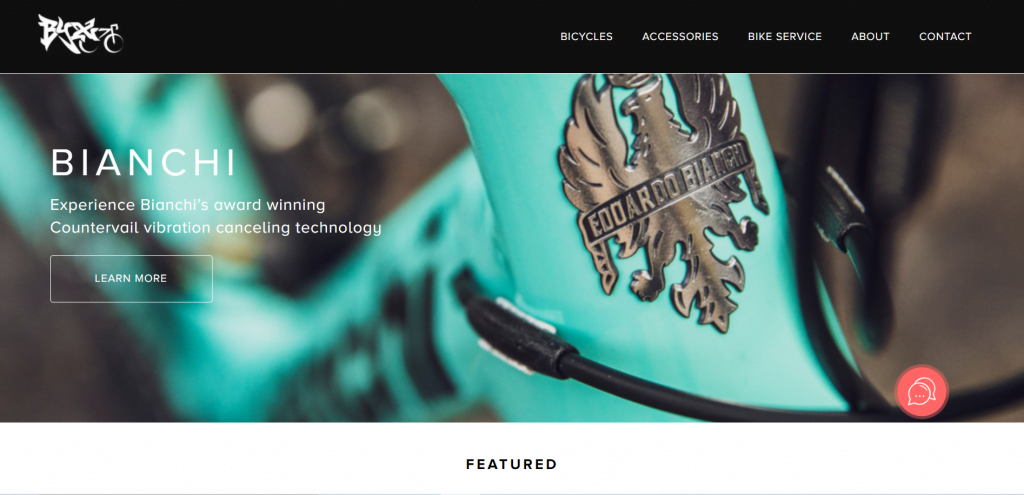 Byx was established upon the passion of a group of cycling enthusiasts to promote the love for cycling in Singapore. They strive to provide a pleasant purchase and service experience to their customers.
They are committed to becoming a hub for cycling enthusiasts, providing services and outstanding products at fair prices.
They are obsessed about customer experience, with centrally-located shops that foster a welcoming atmosphere with the intent to create a meeting point for riders.
They are qualified bike mechanics. They take pride in their profession and they try to ever improve and excel in their service.
They have equipped their workshops with state-of-the-art tools to be able to provide unparalleled craftsmanship.
Reviews laud the bicycle shop in Singapore for providing an amazing retail experience. Their staff were friendly and were highly attentive to customers' needs.
4. Mighty Velo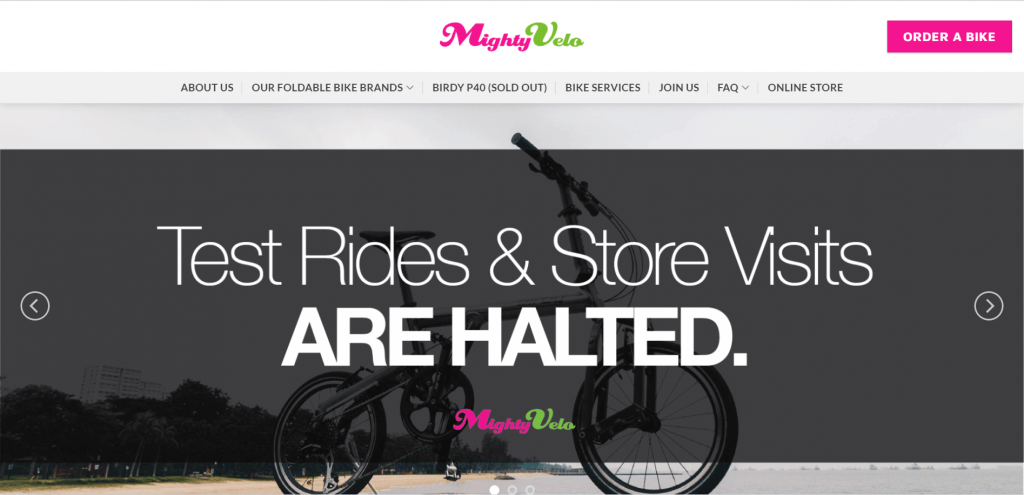 Mighty Velo is a pioneering foldable bike specialist in Asia. The bicycle shop in Singapore has been in foldable bike retail and distribution for 16 years.
The bicycle shop specialises in performance foldable bikes such as Pacific Cycles' Reach GT, IFMove, Riese and Müller's Birdy performance foldable bikes, CarryMe compact foldable bikes, CarryAll compact foldable tricycles as well as Iruka foldable bikes.
They also offer a variety of accessories such as Brooks saddles, Bike 31 phone mounts, Crank Brother pedals, Ortlieb carrier bags, Ergon handle grips, Imperium Cycle & U-design front/rear suspensions, Easy Wheels, etc.
You can purchase these through their online store or directly from their Experience Store.
The bicycle shop in Singapore provides free installation for all bike accessories bought from them.
Reviews laud the bicycle shop in Singapore for their hassle-free collection process and impeccable after-sales service. Their boss and staff were also service-oriented.
5. Attitude Bikes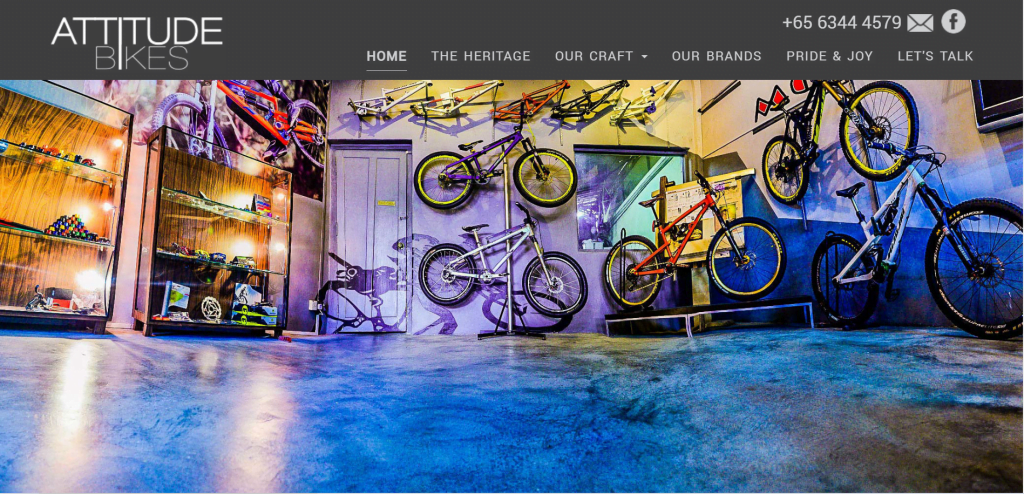 Looking for a bicycle shop in Singapore that provides custom bicycle services?
Over the years, the Attitude Bikes brand name has become synonymous with the spirit of craftsmanship, delivered through a distinctive understanding that each bicycle should be built based on the rider's physical requirements and the intended usage.
Our recommendation is to go to them for their bike assembly service. They will help you to put together custom-made bicycle parts to build your dream bicycle.
Reviews laud the bicycle shop in Singapore for their meticulous craftsmanship. All details from servicing the suspensions to the tuning are carefully taken care of.
6. Dcbikes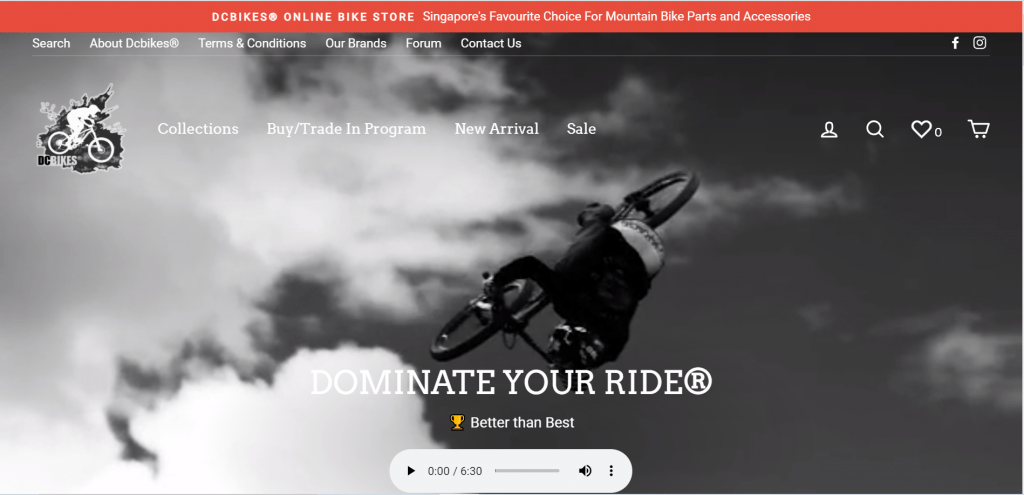 Passionate about bicycles, components and quality repair, brothers Dannie, Donnie and Demio set out to create a one-stop bicycle shop in Singapore where customers can purchase top-quality bikes and source for exceptional bicycle components.
Today, Dcbikes is a family-owned shop dedicated to all things cycling.
DCbikes also offers bike repair, cleaning and restoration services. Should the unexpected cut your ride short, they are also your bike ambulance, providing a private limousine transportation service for three passengers and two bicycles.
Reviews laud the bicycle shop in Singapore for their fast response, as well as their wide selection of accessories. They praise their humble yet no-nonsense owner.
7. Hup Leong Co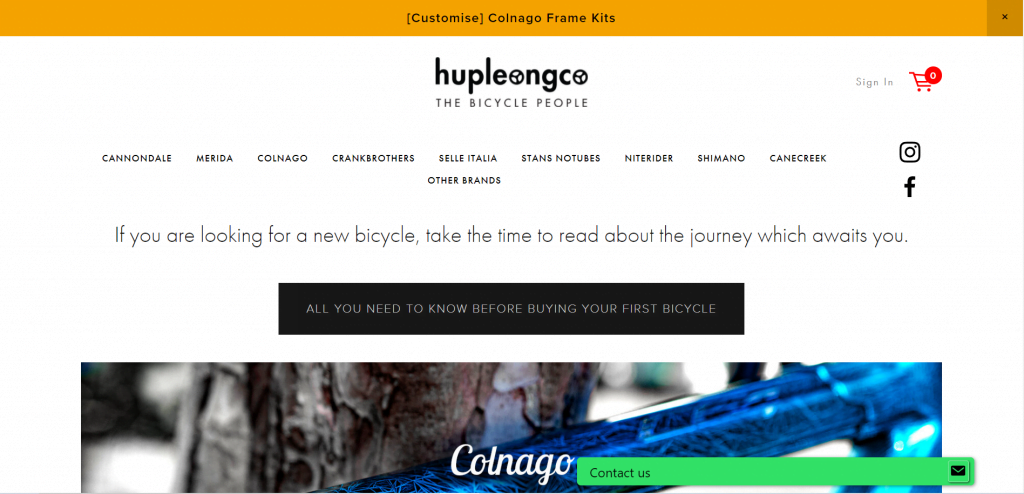 The lean team at Hup Leong Co. specialises in bike consultations, bike fitting, regular bike checks, and servicing & maintenance.
Since their establishment, they have grown to become a leader in the local wholesale and retail bicycle industry.
Our advice is to go to them for their bike safety check, which costs S$60 and lasts 2-3 hours. The check comprises:
Tuning & Tightening of Drivetrain/Contact Points
Adjustments of Brakes/Contact Points for Riding Position
Tires Pumping
Reviews laud the bicycle shop in Singapore for having a team made up of people who are knowledgeable, helpful and friendly. Their service exceeds expectations.
8. Pro Cycle Bikes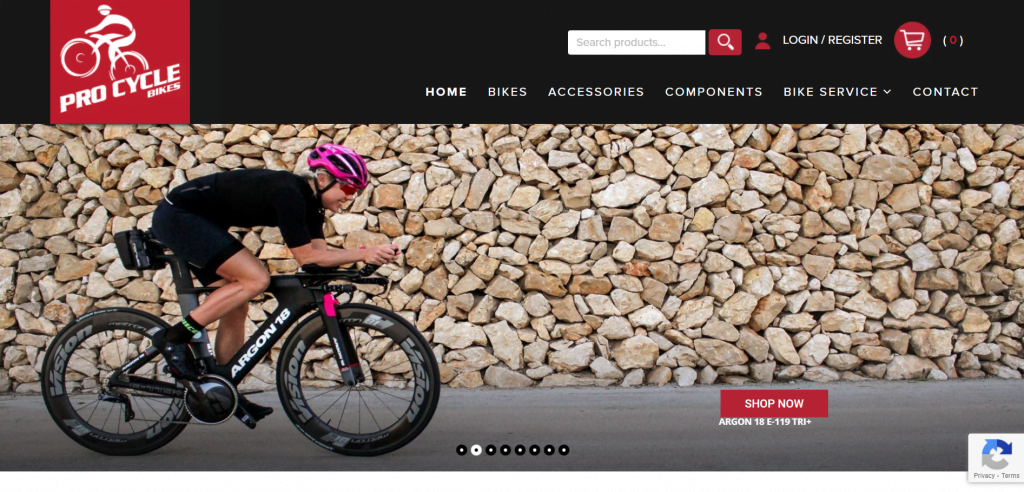 At Pro Cycle Bikes Singapore, they believe every cyclist deserves a bicycle that is tailored to one's needs, aspirations and body fit.
They are a husband-and-wife team with a mission to ensure their customers are paired with the best possible bike solution to achieve their sporting and lifestyle goals.
They work closely with their customers and their suppliers to provide dedicated and personalised service.
All their products are handpicked and internally tested to ensure they meet the Pro Cycle Bikes standard.
They subject all their frames, wheels and components to real-world riding conditions and this personal review process gives them a good understanding of their products that helps them to make sound recommendations.
Reviews laud the bicycle shop in Singapore for their friendly staff, who were also knowledgeable. They might get busy at certain times of the day so you need to be patient.
9. New Era Cycle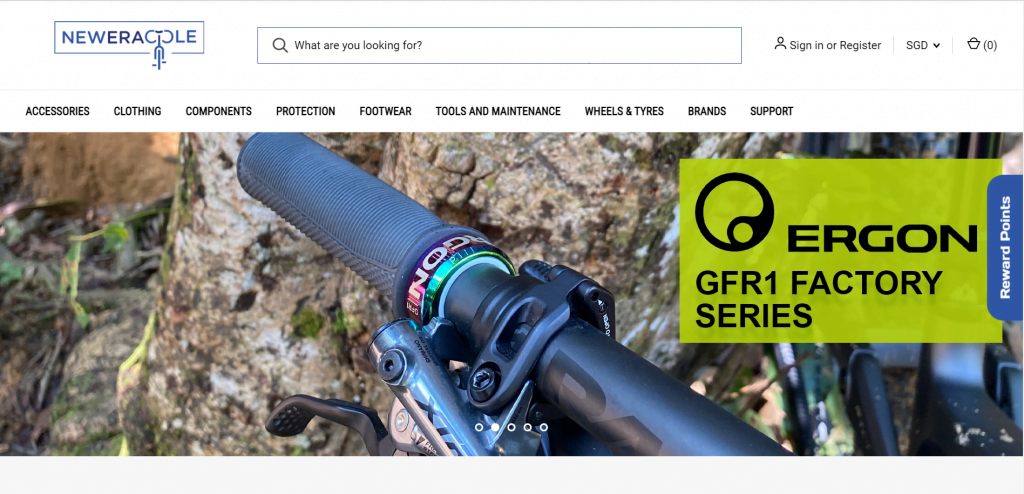 New Era Cycle is a one-stop online bicycle accessories shop in Singapore.
The bicycle shop in Singapore brings the widest range of bike accessories from top bicycle brands like Continental, Shimano, Ergon Bike, KMC, Park Tool and more.
They also ply a wide range of bicycle components, including bottom brackets, brake hoods, chain guides, handlebars, pedals, saddles, seat clamps, shifters and more.
Reviews laud the bicycle shop in Singapore for their reasonable prices. They also have a convenient and efficient mode of online payment for customers in place.
Conclusion
Do you have any reviews and comments to share regarding our choices for the best bicycle shop in Singapore?
While SBO is committed to supporting our local businesses, we welcome any feedback and anonymous sharing regarding your experience with the best bicycle shop in Singapore.
We hope that this guide will be useful in helping you to make an informed decision when it comes to finding the best bicycle shop in Singapore.
Explore More Content