10 Best Science Tuition in Singapore To Ace Your Child's PSLE and O'Levels [2023]
Give your child a competitive edge in school with the best science tuition in Singapore.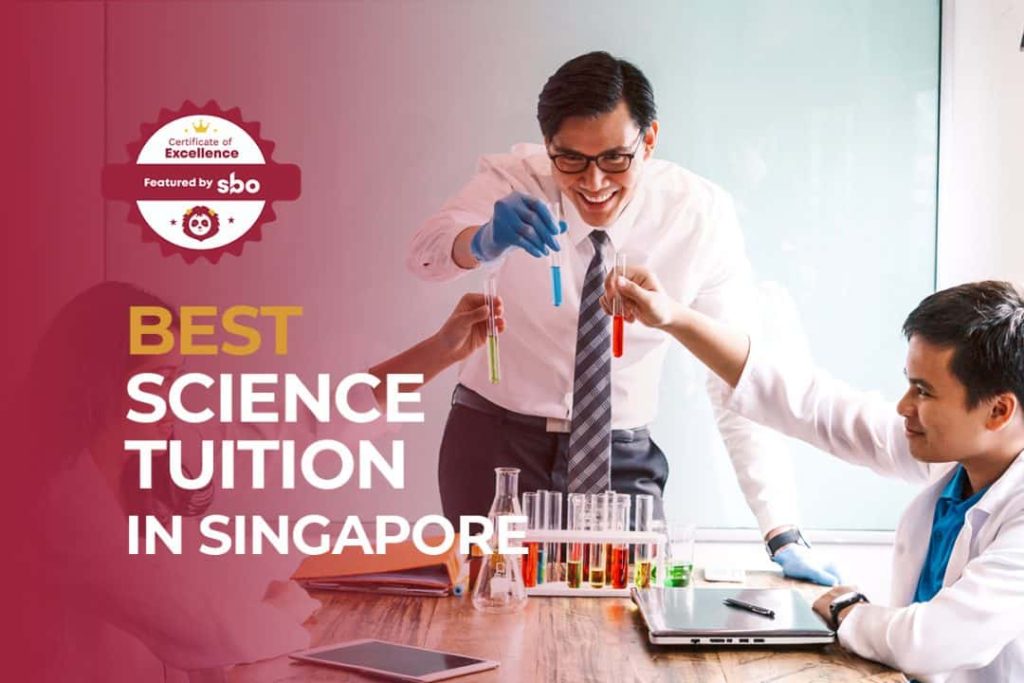 Getting the best science tuition for your child is no doubt one of your key priorities especially if your child is not getting the results he/she deserves.
Ministry of Education believes that STEM subjects are a pivotal part of a child's education – of which Science is a major component. As Science is a core subject in the MOE syllabus for both PSLE and O-Levels in Singapore, providing the support for your child to 1) understand the subject and 2) build a strong foundation, is essential for them to score.
So which is the best Science tuition option for your child?
With varied options such as enrolling in a tuition center, or finding a private tutor (via a tuition agency) and concerns on cost, location, and effectiveness, there's quite a bit to dive into.
If that is your challenge, you've come to the right page. Scroll on to discover our top finds!
1. Science Masterclass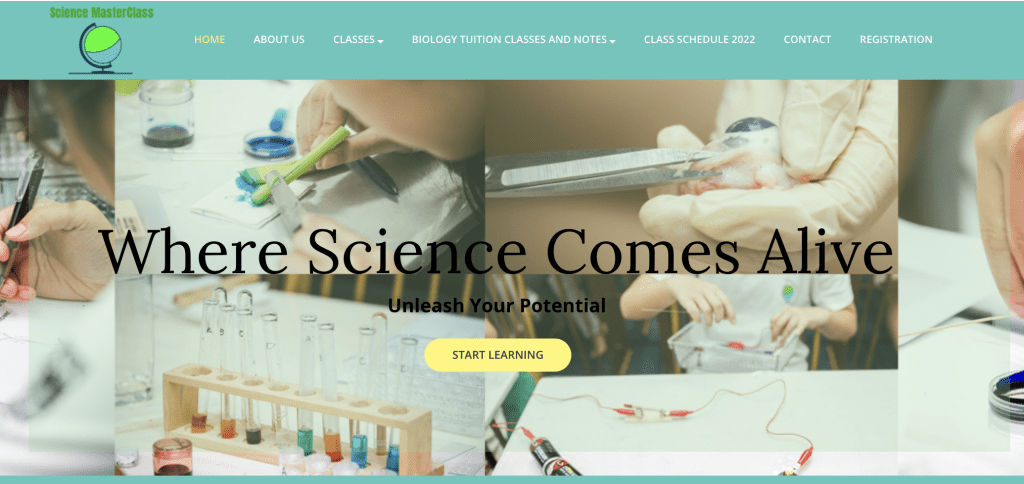 Science Masterclass is one of the first centers that offers hands-on practical sessions for students for every student – Primary/IP/Sec.
Using the inquiry approach, Science Masterclass designs investigations & hands-on experiments to get students to co-construct knowledge. By integrating science laboratories into their regular classes, the students now have the opportunities to naturally develop reasoning & analyzing skills and a keen eye for observation and exploration.
Also, this hands-on approach keeps students actively engaged in science performance tasks and develops a better attitude about learning science versus the usual mode of learning, which is through lectures and assigned textbook reading.
2. Sophia Education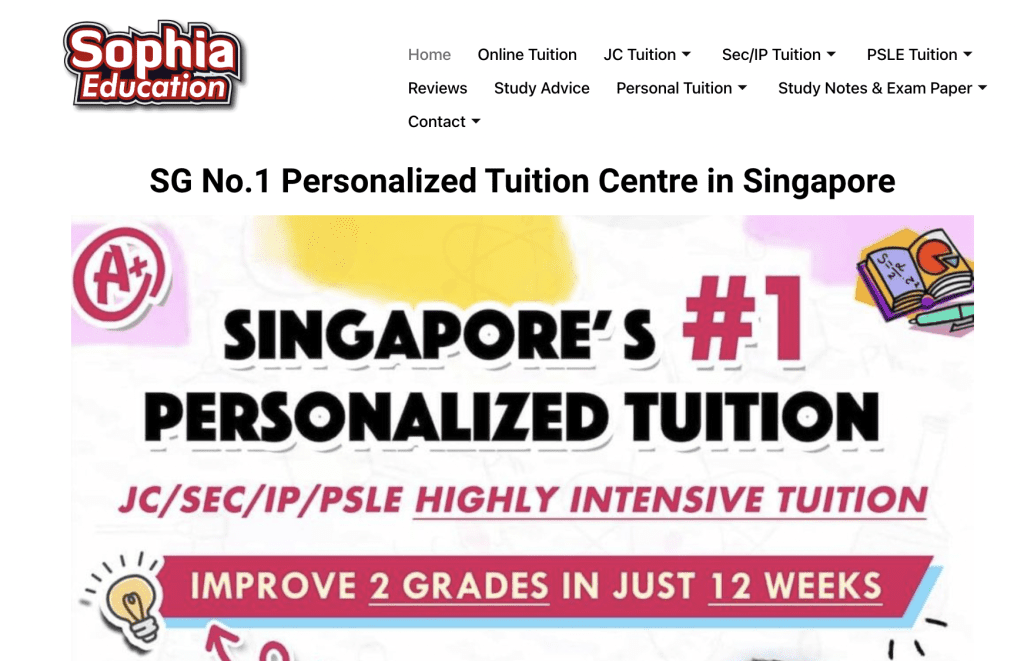 Sophia Education provides small group tuition (up to 7 students in a class) and 1-to-1 classes. The teaching style is customized specifically to help each student, making their learning experiences and learning process significantly more efficient.
There is a high importance placed on the selection of Sophia Education tutors. Selected tutors need to care for not just the student's academic needs, but also their mental and emotional needs.
Every 1-2 months, students are tasked to complete a survey to rate their tuition teachers. Upon completion and review of these surveys, the Bottom 10-20% of performing tutors are then replaced, ensuring that only the best tutor/tutors stay.
3. EduFirst Learning Centre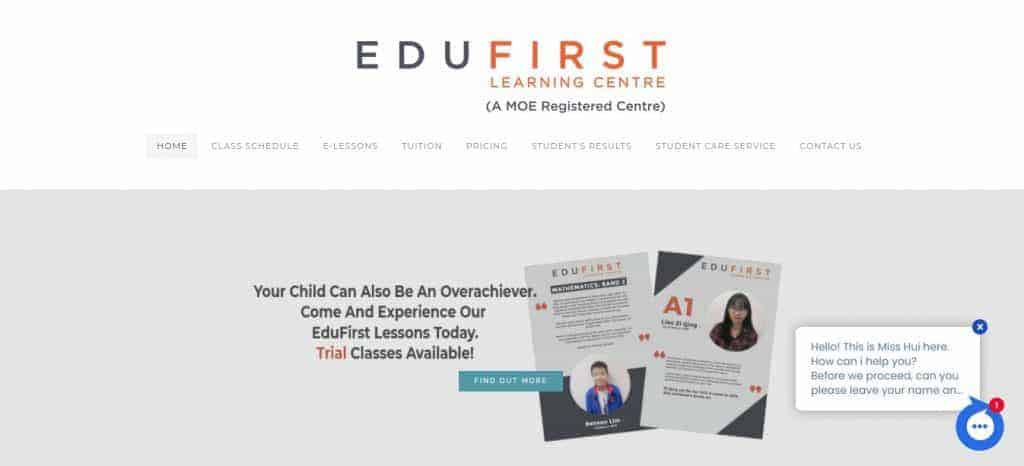 EduFirst is a MOE-registered learning center that has been established in 2014. With more than 10 branches islandwide, their brand is easily found in heartland areas, making it easily accessible to the public.
This center is also well recognized, featured by various notable papers such as AsiaOne, Parents World, and even The Straits Times on a few occasions.
On top of that, they are having a free trial promotion for their online classes – learn more about it here!
4. Science Studios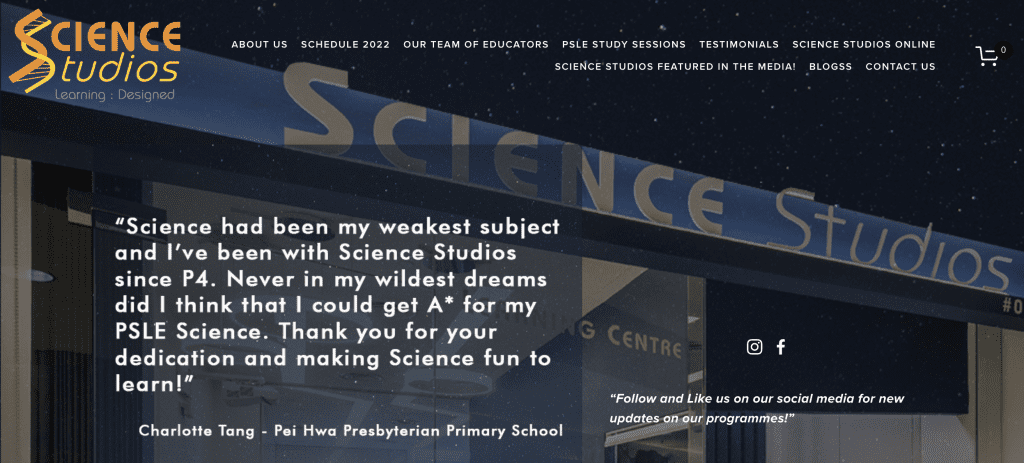 Science Studios focuses on only Primary School Science and students get to learn through interactive experiments, E-learning, and review of higher order exam-based questions that are focused on Science Keywords and Concepts.
At Science Studios, there is a dedicated experiment area, complete with science apparatus and resources for students to learn through hands-on experiments and activities.
There is also an online portal that provides access to their Science educational videos and interactive quizzes where students can revise the Science concepts and keywords on their tablet or laptop, making learning easy, and not time-dependent.
5. The Science Academy

The Science Academy aims to help students make sense of science. The center has a modern feel and students are encouraged to clarify their doubts. The team of tutors have a combined experience of 20 years and aims to impart advanced skills in Mathematics, Physics, Chemistry, and Biology. They believe that learning is an ongoing journey and that challenges are simply a matter of perspective.
With a proven track record of 70% Distinction in O-Levels Physics, Chemistry, and A-Level H2 Chemistry, The Science Academy strives to empower the students to challenge themselves and reach higher. You can sign up for a free video trial class or a paid in-person session to see if the environment suits your child!
7. AGrader Learning Centre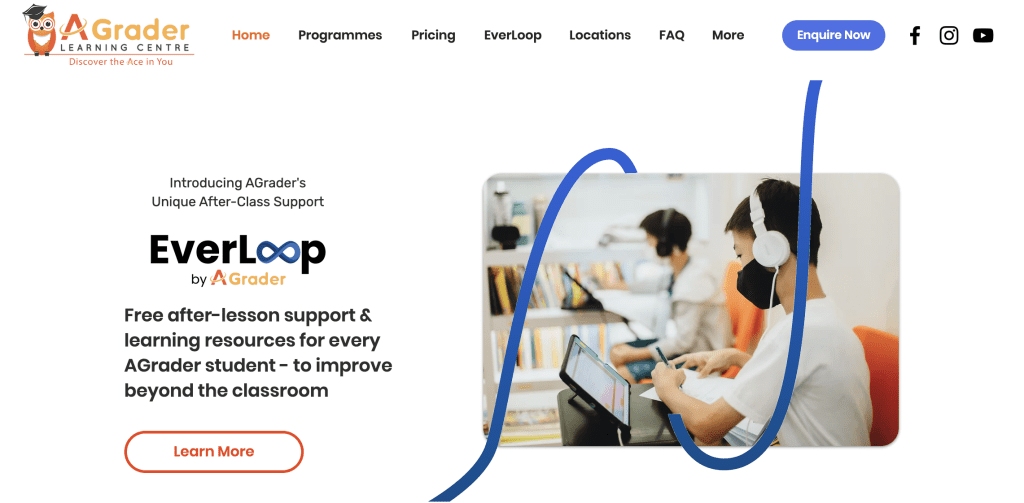 Along with regular weekly lessons, AGrader Learning Centre provides its proprietary EverLoop Improvement System. This was developed in 2020 through a beta test of 60 students in Tampines where ALL of them improved after going through the system.
The Everloop Improvement System comes complimentary to students' enrolment. Students have access to extra worksheets and comprehensive learning videos as many times as required after class so they can improve.
On top of that, students have unlimited access to extra learning resources of up to 3 previous levels (e.g. P6 student receives everything from P3/P4/P5 too) to help them revise and improve even more.
To date, AGrader has impacted over 20,000 students with an over 83.4% improvement rate (without pre-selecting students). Check out their hundreds of reviews here.
8. The Pique Lab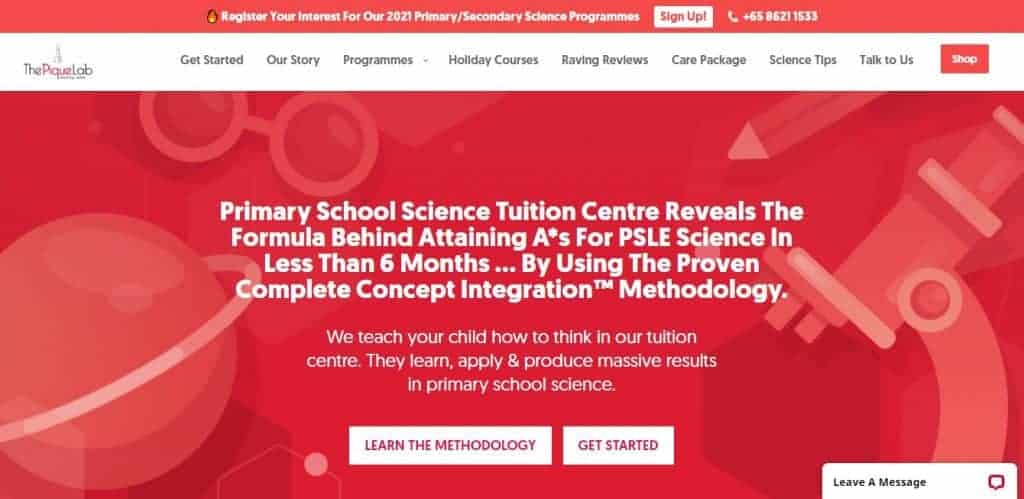 The Pique Lab's Complete Concept Integration (CCI) methodology which is specially formulated by their in-house team, it has shown remarkable results through their students' scores and raving reviews.
Their strategy is to equip children with the skills and thought processes of the examiners themselves, thereby better preparing them for tackling exam questions.
In addition, they have their learning portal which is a treasure chest of science learning materials and exclusive deals.
Not only are they one of the best places to receive science tuition in Singapore, but they also have a parent support group to bring parents together and share tips on parenthood.
9. Bright Culture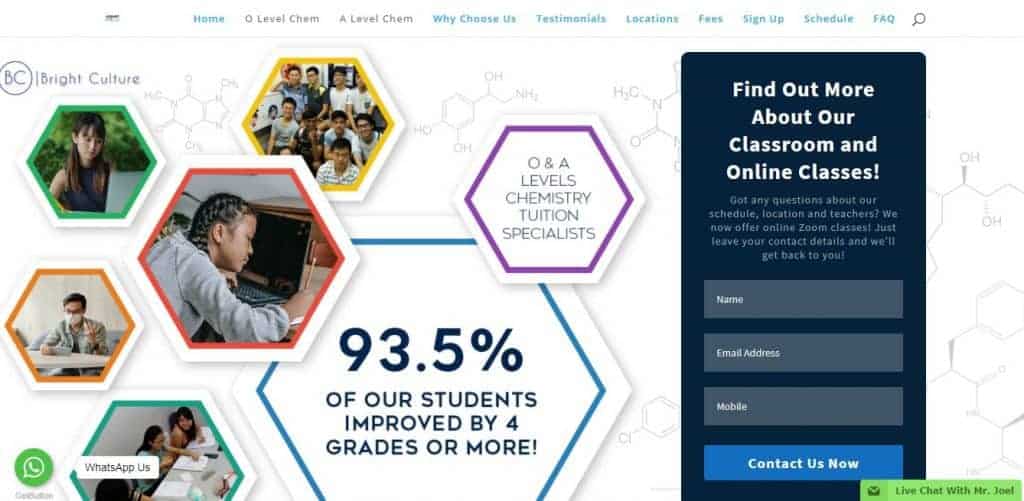 Bright Culture is one of the rare science tuition in Singapore that specializes in O'levels Chemistry specifically.
Their F.A.S.T. method that teaches children how to answer exam questions has supposedly helped 93.5% of their students improve their Chemistry by up to 4 grades!
As seen on notable media sites such as The Straits Times, The Smart Local, and the testimonials from students, their impressive teaching abilities are certainly one to behold.
10. Miracle Learning Centre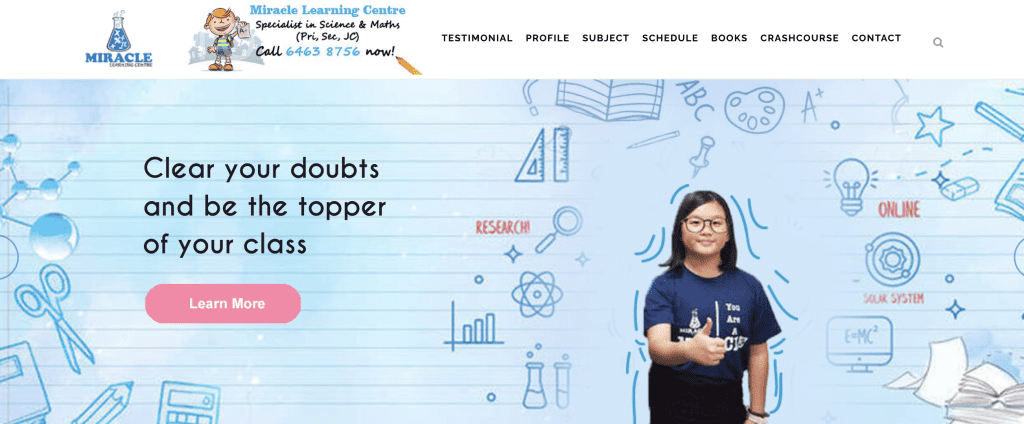 Miracle Learning Centre strives to bring miracles to its student's academics, through its team of seasoned ex-MOE teachers.
Here, one can receive mathematics or science tuition in Singapore, ranging from primary to JC level.
Class sizes are also kept to the minimum which ensures a healthy teacher-to-student ratio, thereby creating a more conducive and focused studying environment for your child.
Best Science Tuition Summary
So this wraps up the 10 best science tuition centers in Singapore. No matter what your child aspires to become, education is a useful stepping stone to discovering their potential and tuition becomes that extra leverage for them to pursue higher excellence in their studies.
We hope that our curated list has given you the information and insights to help you in your selection of the best science tuition for your child. While mastering their Science, another key subject that goes hand in hand with it is Mathematics. Take a look at our list of the best math tuition in Singapore in the meantime!
Explore More Content