10 Best SEM Agency in Singapore for Better Digital Marketing [2021]
Help your business reach a wider consumer base with better digital marketing strategies with the listed SEM Agencies in Singapore.
Marketing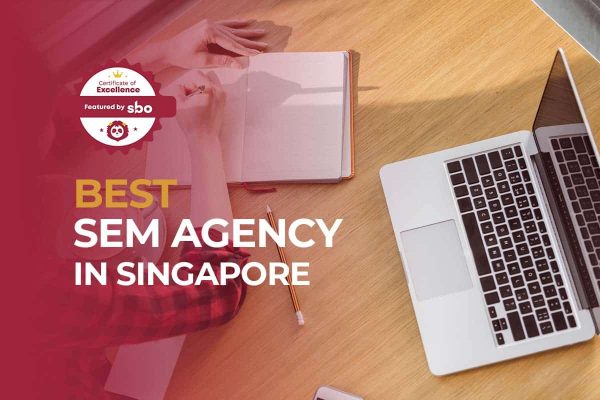 Our team at SBO.sg is committed to being a one-stop avenue to connect local businesses and consumers. We hope that our research efforts can help you save time and money by finding you the best deals without having to search around the vast world-wide-web.
Search engine marketing (SEM) is an increasingly popular way to promote and advertise one's business for faster, wider and more effective growth.
SEM works by putting paid advertisements of businesses on search engine results pages for marketing and branding purposes, hence effectively reach out to a wider online consumer base.
If you wish to grow your business more effectively through the use of SEM, check out our listed 10 Best SEM Agency in Singapore right now!
1. Midas SEM Pte Ltd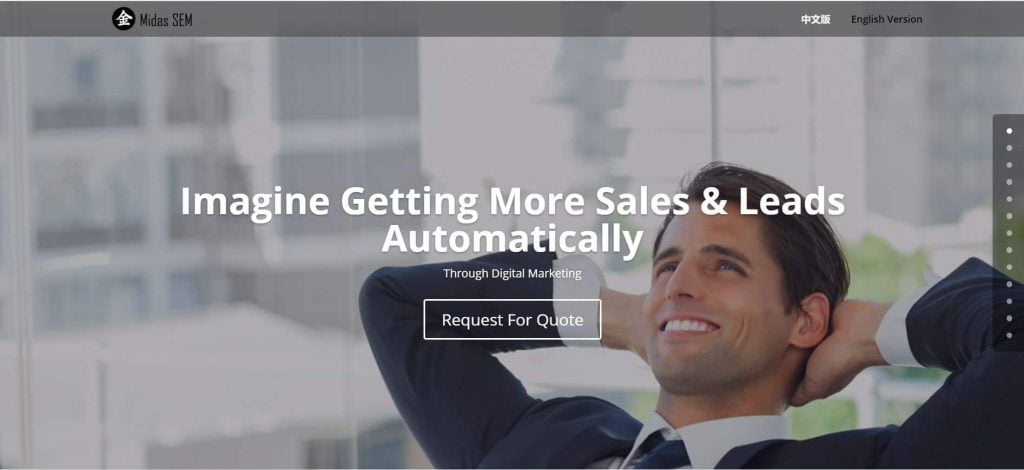 A company that has been continuously receiving customer support, Midas SEM Pte Ltd is your trusted agent who is here to help you and your business improve your lead generation, increase your revenue and transform your business.
Consisting of a team of experts who specialises in generating sales leads through Google and Facebook, Midas SEM Pte Ltd acts with integrity and in your best interest to help you effectively market your business.
2. AUN Global Marketing Pte Ltd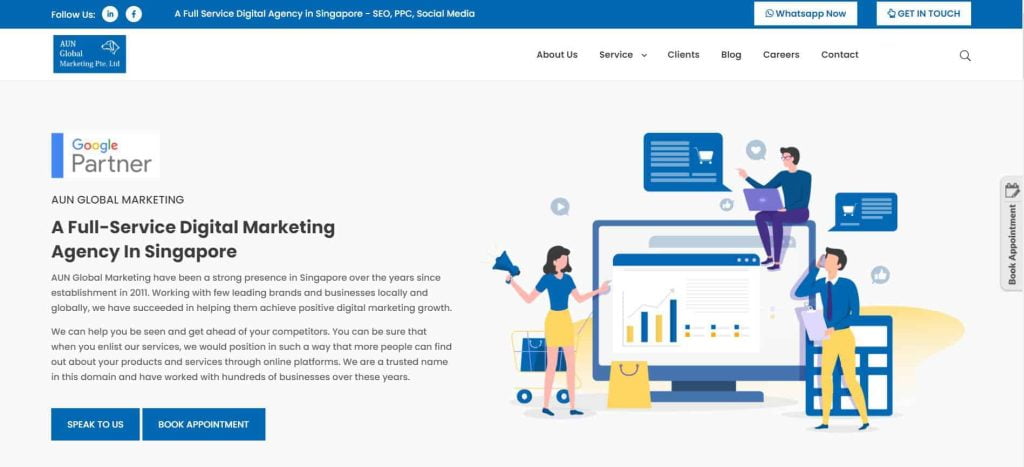 A Digital Marketing Consultancy that focuses on SEO / SEM services in Singapore, AUN Global Marketing Pte Ltd has been in operation since its establishment in 2010.
Headquartered in Tokyo, Japan, the agency has been expanding its services across Asia over the years. Today, it has regional offices in Thailand, Taiwan, Hong Kong, the Philippines, Vietnam, and Singapore.
3. OOm Pte Ltd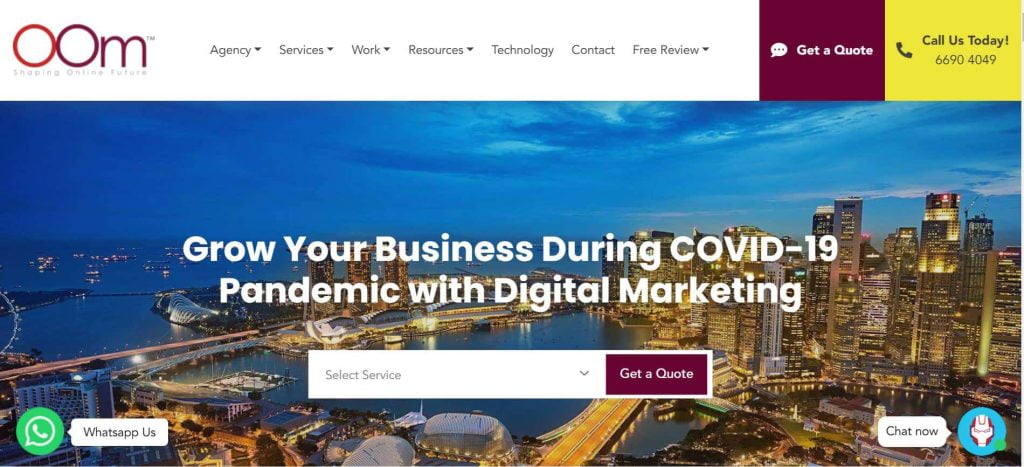 A highly competent digital marketing agency specialising in Search Engine Optimization and Search Engine Marketing, OOm Pte Ltd was founded in 2006 to help you and your business achieve better marketing results through their proven 4-stage methodology (Awareness, Consideration, Conversion and Loyalty).
4. First Page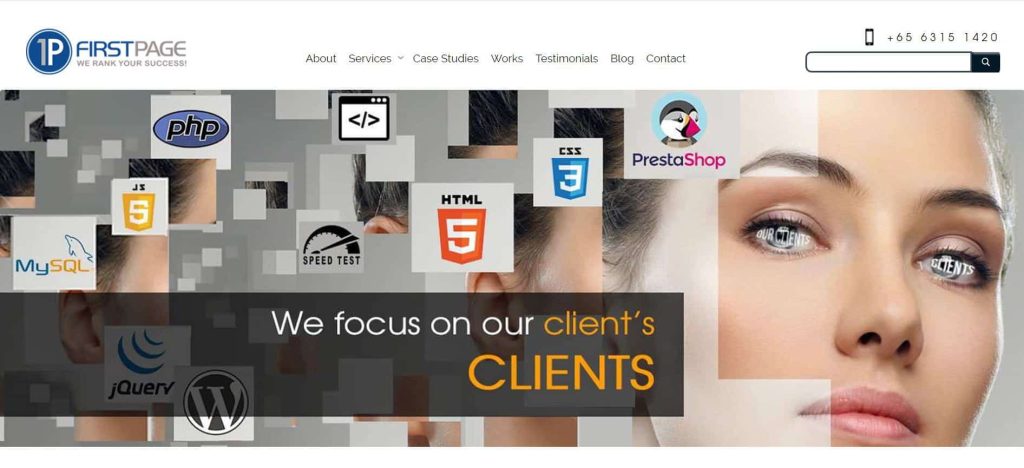 A company that started its operations in early 2013, First Page's services provides SEM Services and other services including SEO Services, Web Design & Development, YouTube Advertising, Google Display Network (GDN), Call Tracking, Website Copywriting, and Social Media Marketing.
Having been focusing on SEM and SEO since its earlier years in the industry, First Page is highly proficient in the use of SEM to help you achieve positive results.
5. Obizmax

Established in 2018, Obizmax provides effective digital marketing services to generate positive results for your website on a search engine.
A digital marketing agency in Singapore that adopts the latest technology trends and marketing techniques available, Obizmax's services include:
Digital Advertising, Analytics and Marketing Strategy
Brand Strategy & Management
Content Marketing & Content Writing
Conversion Rate Optimisation
Creative Writing
eCommerce
Email Marketing
Google & Instagram Marketing
Landing Page Creation & Optimisation
Link Building
Marketing Automation
Online Reputation Management
Search Engine Marketing (SEM)
Search Engine Optimisation (SEO)
Social Media Marketing & Analytics
Web Design & Development
6. Adssential Marketing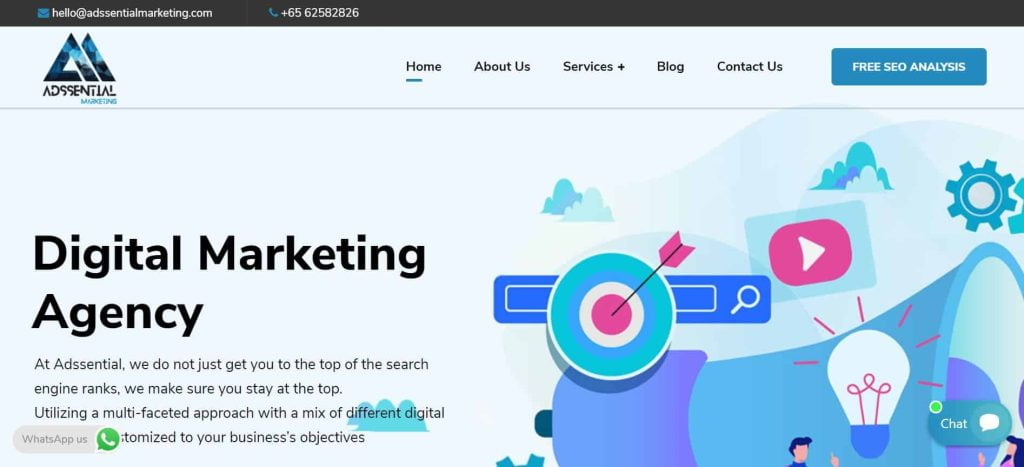 With a mission is to use their skills, knowledge and experience as digital marketers to actualize the business objectives of their clients, Adssential is a young digital marketing agency that adopts Search Engine Marketing/Optimization (SEM/SEO), Website Development & Maintenance and Analytics Marketing to help businesses reach out to a wider consumer base.
7. W360 Group Pte Ltd

The W360 Group Pte Ltd team has more than 5 years of experience under their belts to help you and your businesses maximise your digital marketing performance and ROI.
Not just another digital marketing company with a great passion for digital marketing, W360 Group Pte Ltd ensures that their employees consistently go through skills upgrading to provide you with the best service possible.
8. PurpleClick Media Pte Ltd
Established in 2006, PurpleClick Media Pte Ltd provides cost-efficient and performance-driven digital marketing solutions for all businesses, including multinational corporations (MNCs), government agencies, and small and medium enterprises (SMEs).
The first and only company in Southeast Asia to be accredited by Google, Yahoo! and Baidu, PurpleClick Media Pte Ltd is a highly sought after digital marketing agency that has won over 30 awards over its years in operation.
9. WhooshPro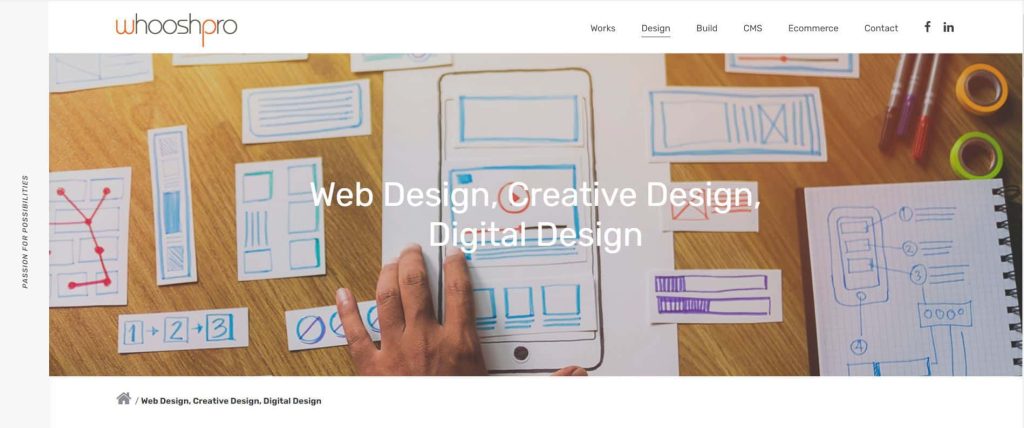 WhooshPro is a Singapore based digital marketing agency that helps clients reach out to a wider online community by using the website, SEO, SEM, digital and email marketing.
In addition, the company also works with strategic partners and affiliates to help clients complete the value chain while delivering quality web solutions through the use of relevant trusted tools.
10. Maple Tree Media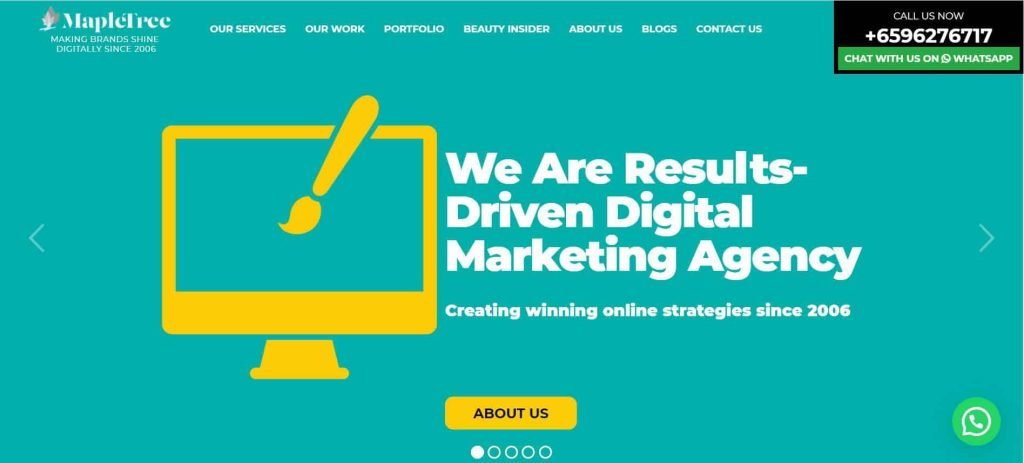 A digital marketing agency in Singapore with over 15 years of experience, Maple Tree Media provides services in design & copywriting, web development & e-commerce, social media management, online marketing (SEO & SEM) and video services.
Over the years, Maple Tree Media has produced reports that show they are amongst the best SEM agencies in Singapore.
Conclusion
Do you have any reviews and comments to share regarding our choices for the best SEM agency in Singapore?
While SBO is committed to supporting our local businesses, we welcome any feedback and anonymous sharing regarding your experience with the listed 10 Best SEM Agency in Singapore.
We hope that this guide will be useful in helping you to make an informed decision when it comes to finding the best SEM agency in Singapore.
On a side note, if you are looking for the best website design company in Singapore, click here to find out more.
>