9 Best SEM Agencies in Singapore for Better Digital Marketing [2023]
Help your business reach a wider consumer base with better digital marketing strategies with the listed SEM Agencies in Singapore.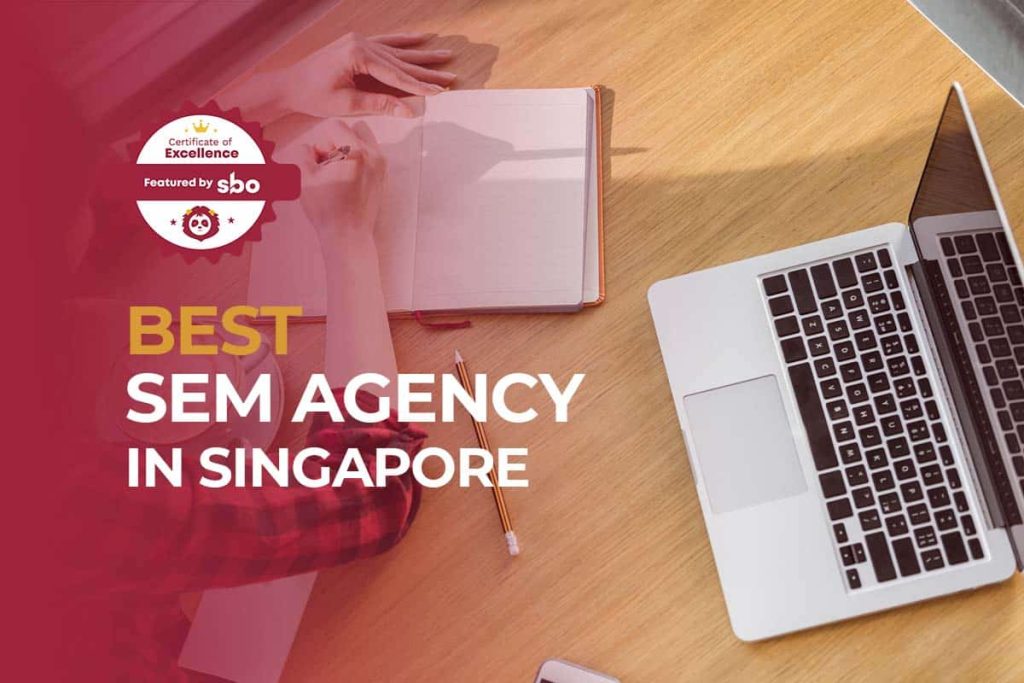 Search engine marketing (SEM) is an increasingly popular way to promote and advertise one's business for faster, wider and more effective growth.
SEM works by putting paid advertisements of businesses on search engine results pages for marketing and branding purposes, hence effectively reach out to a wider online consumer base.
If you wish to grow your business more effectively through the use of SEM, check out our listed 10 Best SEM Agency in Singapore right now!
1. Rogue Digital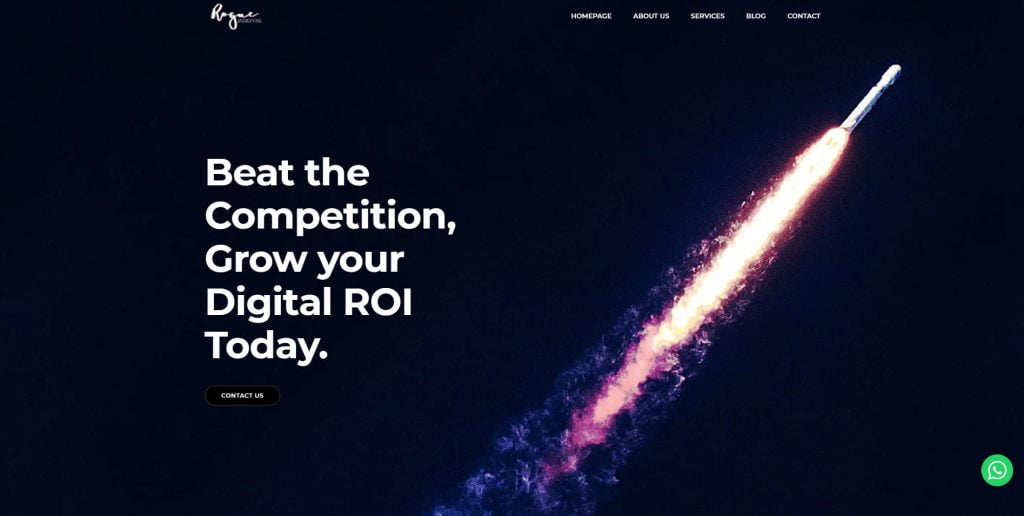 Rogue Digital is a full service, ROI-driven digital agency that is set up to challenge the assumption of a perfect marketing ROI. They aim to surpass the status quo to solve growth problems and exceed KPIs.
Their team consists of professionals that are highly trained in data analysis and optimisation which ensures quick deployment with minimal downtime. They utilise an effective combination of AI, tracking technology and human expertise to ensure an increase in overall results.
2. OOm Pte Ltd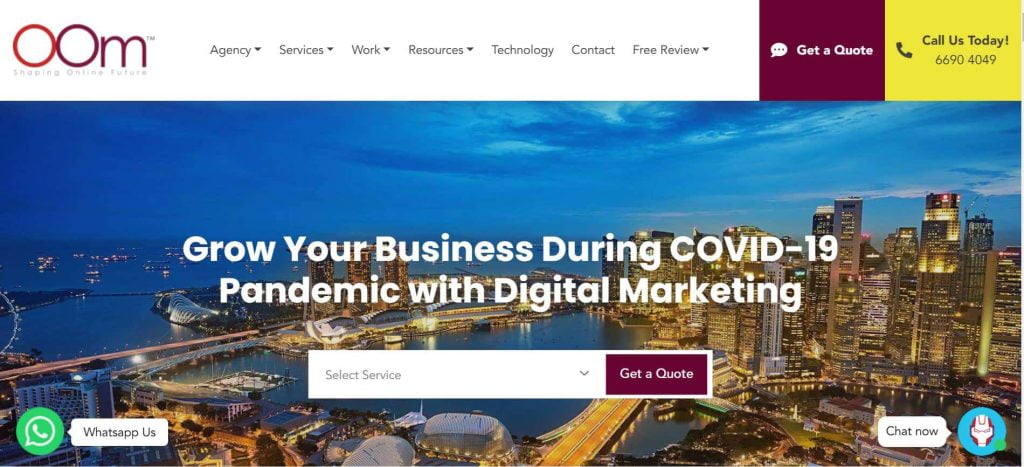 A highly competent digital marketing agency specialising in Search Engine Optimization and Search Engine Marketing, OOm Pte Ltd was founded in 2006 to help you and your business achieve better marketing results through their proven 4-stage methodology (Awareness, Consideration, Conversion and Loyalty).
3. KPI Media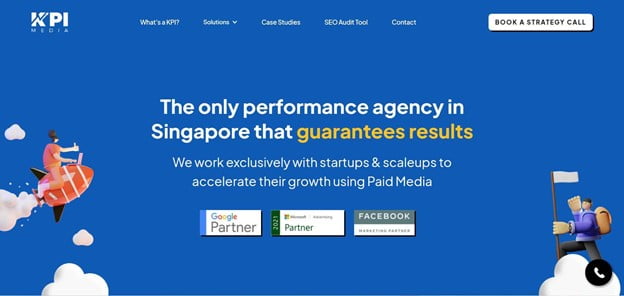 KPI Media enables startups & scaleups to accelerate their growth by delivering expert performance marketing services – with their specialty being search engine marketing (SEM). Having broad experience in working with venture-back & bootstrapped startups, KPI Media's entire business has been designed to cater to needs of startup founders across a wide range of industries.

They are probably the only digital marketing agency in APAC that guarantees performance for their clients. In the unlikely scenario that the KPI is not met, 50% of the retainer will be refunded. They're able to consistently deliver on their brand promise because of their strong emphasis on analytics & automation, which allows more time for strategic thinking and growth.

Despite being a relatively young agency, they're quickly gaining traction as one of the best performance agencies in Singapore. Having recently clinched regional awards from Marketing Magazine's Agency of the Year, and as an accredited Google, Facebook and Bing partner, KPI Media is definitely the agency to reach out to if performance is your concern.
4. PurpleClick Media Pte Ltd
Established in 2006, PurpleClick Media Pte Ltd provides cost-efficient and performance-driven digital marketing solutions for all businesses, including multinational corporations (MNCs), government agencies, and small and medium enterprises (SMEs).
The first and only company in Southeast Asia to be accredited by Google, Yahoo! and Baidu, PurpleClick Media Pte Ltd is a highly sought after digital marketing agency that has won over 30 awards over its years in operation.
5. First Page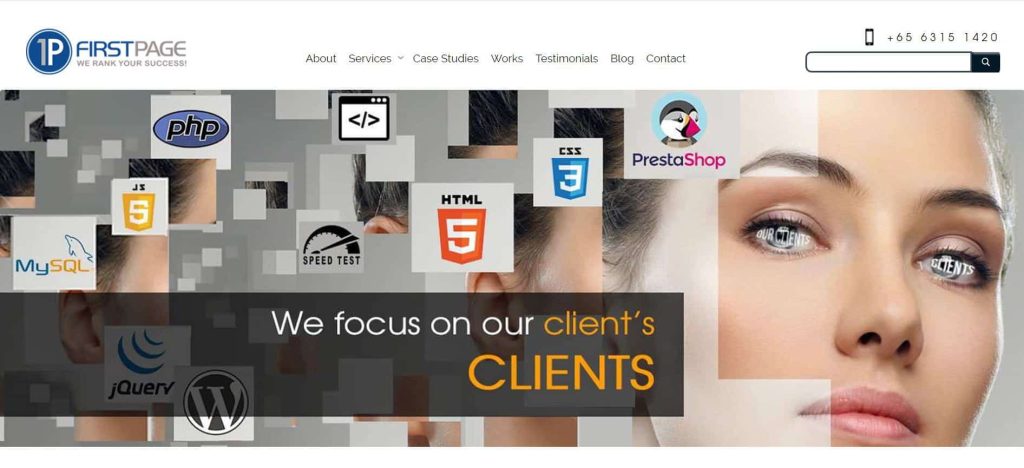 A company that started its operations in early 2013, First Page's services provides SEM Services and other services including SEO Services, Web Design & Development, YouTube Advertising, Google Display Network (GDN), Call Tracking, Website Copywriting, and Social Media Marketing.
Focusing on SEM and SEO since its earlier years in the industry, First Page is highly proficient in the use of SEM to help your brand achieve positive results.
6. W360 Group Pte Ltd

The W360 Group Pte Ltd team has more than 5 years of experience under their belts to help you and your businesses maximise your digital marketing performance and ROI.
Not just another digital marketing company with a great passion for digital marketing, W360 Group Pte Ltd ensures that their employees consistently go through skills upgrading to provide you with the best service possible.
7. Obizmax

Established in 2018, Obizmax provides effective digital marketing services to generate positive results for your website on a search engine.
A digital marketing agency in Singapore that adopts the latest technology trends and marketing techniques available, Obizmax's services include:
Digital Advertising, Analytics and Marketing Strategy
Brand Strategy & Management
Content Marketing & Content Writing
Conversion Rate Optimisation
Creative Writing
eCommerce
Email Marketing
Google & Instagram Marketing
Landing Page Creation & Optimisation
Link Building
Marketing Automation
Online Reputation Management
Search Engine Marketing (SEM)
Search Engine Optimisation (SEO)
Social Media Marketing & Analytics
Web Design & Development
8. D'Marketing Agency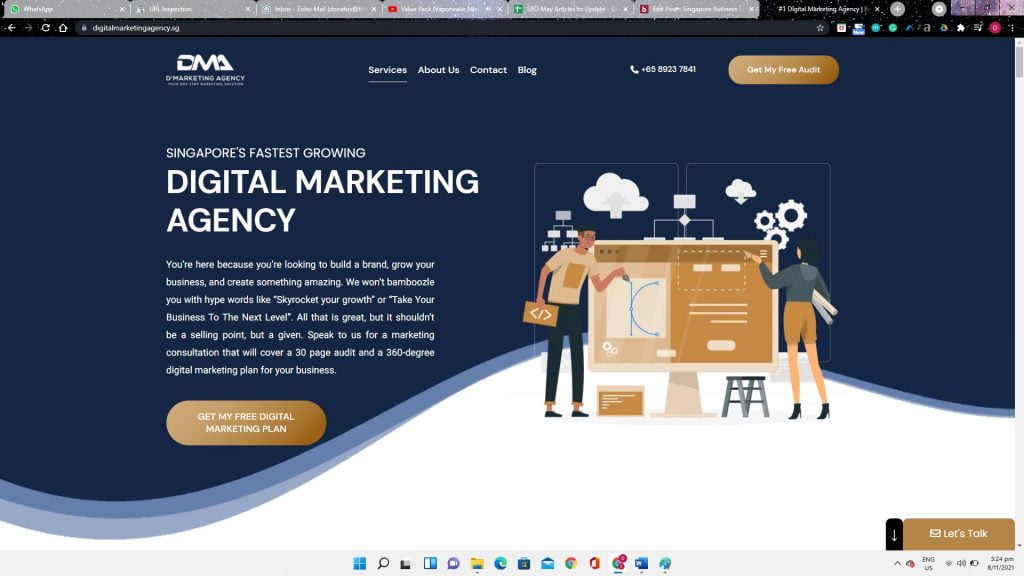 D'Marketing Agency is a results-driven marketing agency that pioneers innovative strategies and solutions to boost the online presence of businesses and fulfil their marketing objectives.
D'Marketing Agency will be an ideal agency for clients to work with for a few reasons. They provide quality SEM services at prices suitable for their clients. They aim to help their clients to see maximum returns whether it is long- or or short-term. They focus on results and transparency.
They partner with prominent technology brands such as Ahrefs, Google Ads, and Basecamp.
9. Login Marketing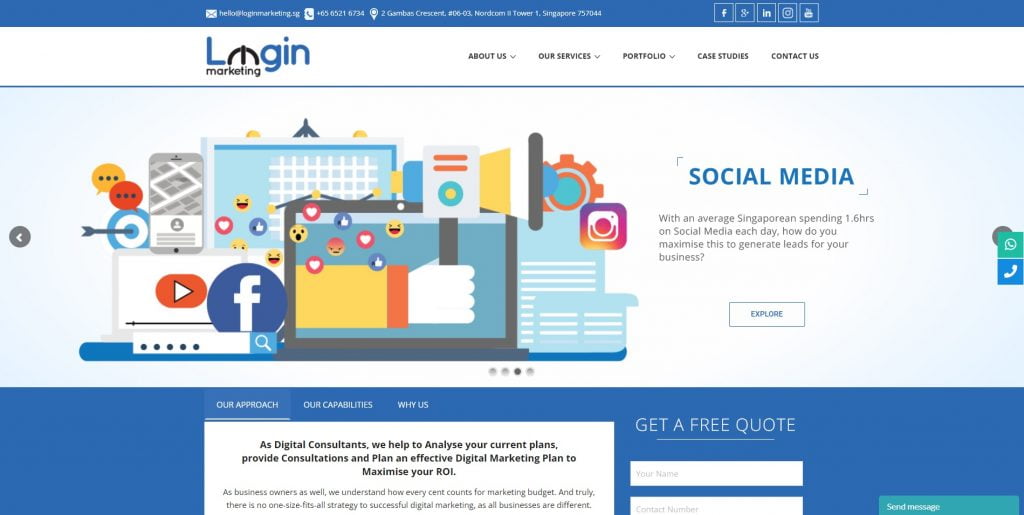 Login Marketing is a digital marketing consultancy based in Singapore, appointed and authorised by Google. They work only with the top-performing and leading digital platforms in the world to help clients achieve their marketing objectives whether it is branding or increasing sales online.
They offer fair, affordable, and transparent prices for prospective clients, providing them with extra value at no charge.
Over the years, Login Marketing has helped more than 400 clients grow their businesses and increase sales through Google and Social Media. They are 100% transparent with their work and processes, providing monthly reports for their clients to ensure that everything is in order.
Conclusion
Do you have any reviews and comments to share regarding our choices for the best SEM agency in Singapore?
While SBO is committed to supporting our local businesses, we welcome any feedback and anonymous sharing regarding your experience with the listed 10 Best SEM Agency in Singapore.
We hope that this guide will be useful in helping you to make an informed decision when it comes to finding the best SEM agency in Singapore.
Explore More Content