10 Best TikTok Influencer in Singapore to Market Your Brand [2023]
What makes your brand Tik? Get the engagement you want with these 10 best TikTok influencer in Singapore!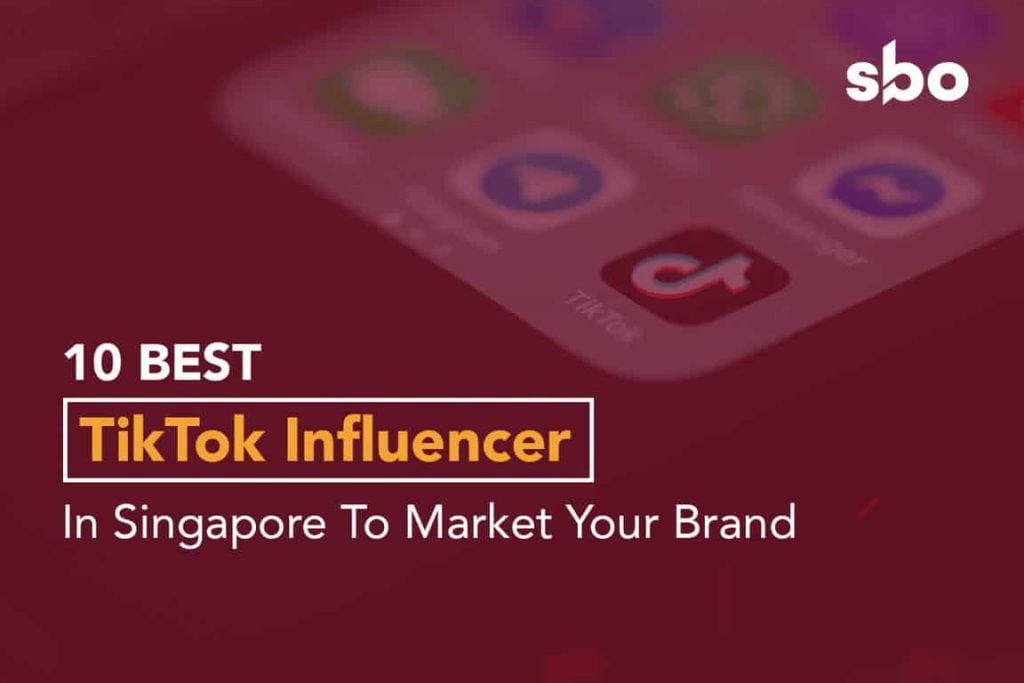 Forget Instagram, TikTok's the new way to perform your influencer marketing activities and make it a success.
The brand has come a long way from being a platform for music and dance videos – today, it sees the presence of brands, businesses, and people of all ages and walks of life. Thanks to its unconventional algorithm, it means that you have a chance of having your video become viral.
Videos are curated to the different users more uniquely than Facebook and Instagram have managed to pull off, and these short clips capture your attention better than lengthy videos. Compared to them, TikTok has seen far better engagement rates as well.
If you're looking to market your brand, these are the 10 best TikTok influencer in Singapore to do so!
1. Tuti, Yuki and Moshi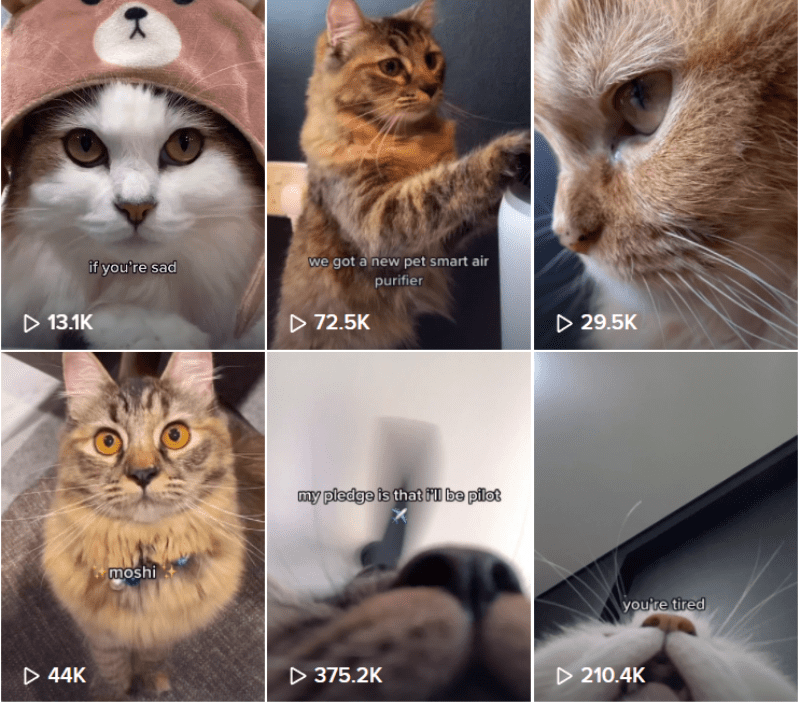 Tuti, Yuki and Moshi are three furry felines who prove that TikTok stars don't have to be hoomans!
Tuti is a global pet influencer and is a mixed breed of Persian and American Shorthair. She's captured plenty of hearts with her adorably grumpy face and picky eating habits. Like Tuti, Yuki is also a worldwide pet influencer who's had her fair share of fame!
In fact, she's even been featured on multiple media platforms, like Women's Health and Vogue. Yuki's paw-sitive videos are capable of making your day! She's also a mixed breed of British Longhair and Bengal, and enjoys her food!
You can check out their online pet store where it has a vast selection of cat and dog supplies. Delivery is free on all orders too!
By the numbers:
Subscribers: 3.5m
Average Views: 406.5k
Engagement Rate: 19.77%
Estimated Post Value: $1,000 – $5,000
2. Amber Romeike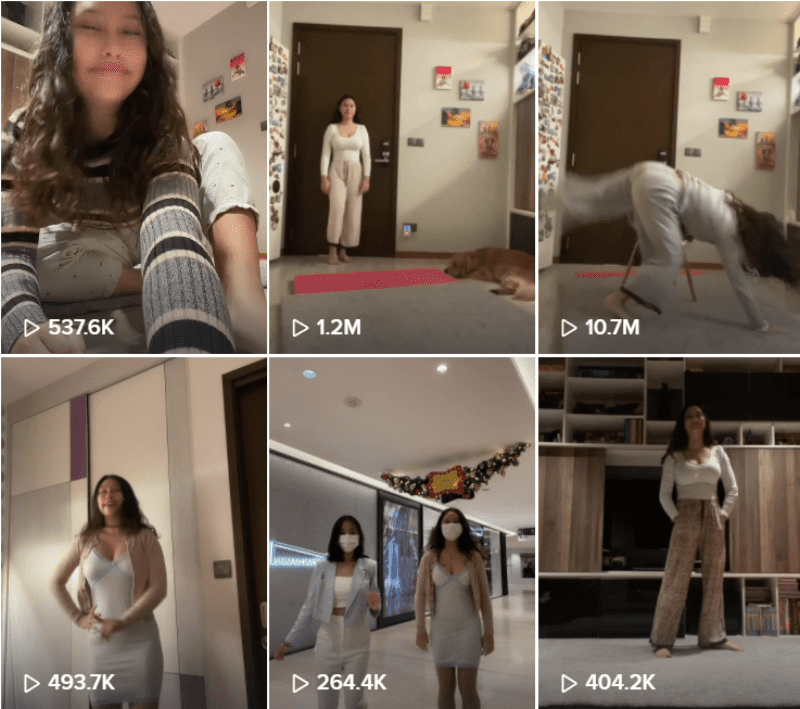 Amber Romeike is a famous star who's trailblazed her way to the top with her incredible acrobatic moves.
Her videos highlight her amazing flexibility and talent, like showcasing her doing a backflip and landing in a perfect split. Amber is full of life and vitality, and her videos reflect her bubbly and dynamic nature. She also has a dog named Nugget that you can spot in some videos!
By the numbers:
Subscribers: 2.4m
Average Views: 492.2k
Engagement Rate: 10.38% (Fair)
Estimated Post Value: $1,000 – $5,000
3. Ming Wei Ng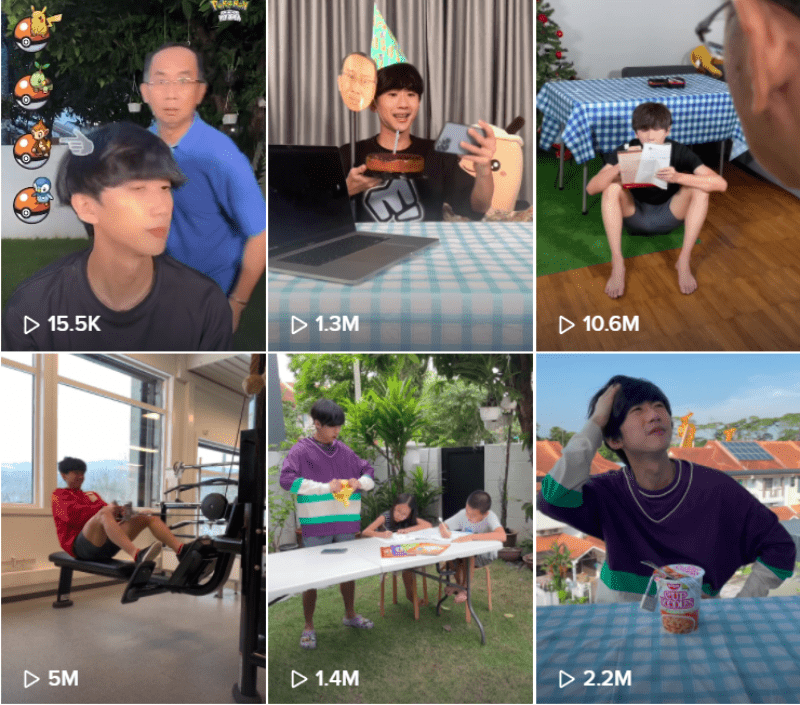 Ming Wei's videos feature both him and his father, and they've been a massive viral hit on Tiktok.
If you love a heavy dose of comedy, this is the one to watch. His videos mostly involve cleverly concocted pranks – and him pranking his father, who's also a TikTok influencer (@daddyming).
Being a successful TikTok influencer isn't just Ming Wei's sole accomplishment – he's also the founder of a digital media company and a national Taekwondo athlete. He's even bagged a Commonwealth Taekwondo Championship gold medal and Southeast Asian Games silver medal too!
By the numbers:
Subscribers: 21.2m
Average Views: 1.4m
Engagement Rate: 10.3% (Fair)
Estimated Post Value: $1,000 – $5,000
4. Iwani Mawocha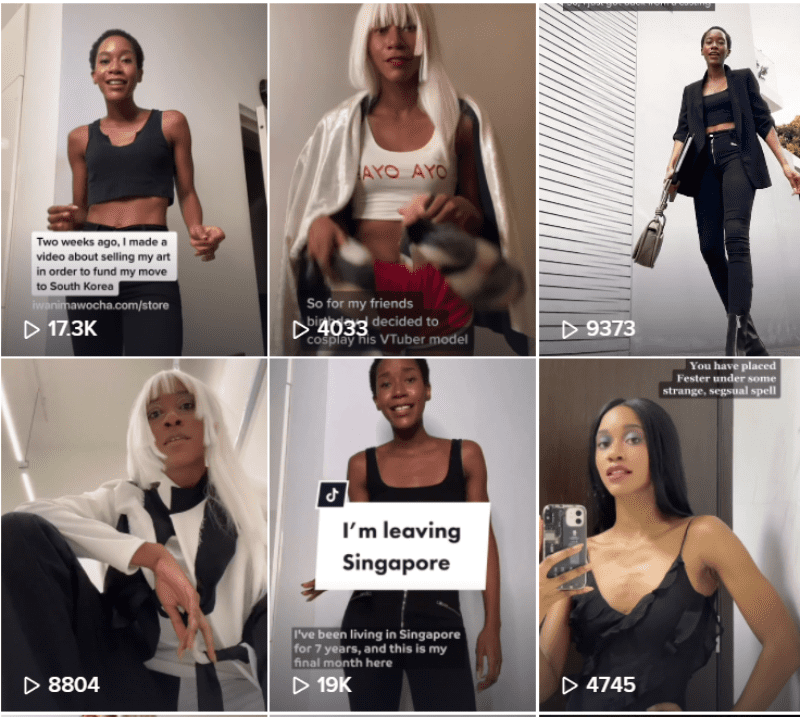 Iwani is a Singapore-based Zimbabwean who juggles multiple roles at the same time, including model, actress, UI/UX designer, writer and entrepreneur.
She's been featured in many publications like Harper's Bazaar, GZ Magazine, and Elle Magazine. This highly ambitious and inspiring young lady has even created her own 3D virtual character whom she named Iwani AI. A polygot, she is capable of speaking over 11 languages.
Iwani has been on the runway for distinguished brands like Louis Vuitton, Zalora, and many more. Lately, she's been trying to sell her artworks to fund her move to South Korea.
By the numbers:
Subscribers: 175.5k
Average views: 223.2k
Engagement Rate: 14.19% (Very Good)
Estimated Post Value: $1,000 – $5,000
5. Crystabel Tan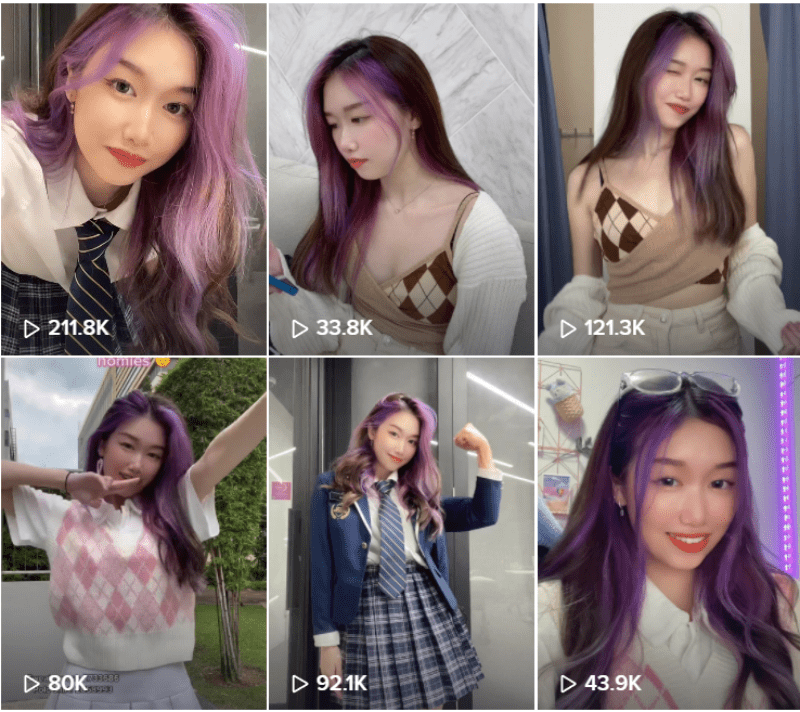 Crystabel is best known for her appearance as a part of Titan Digital Media's Class N4T1.
With a personality and spunky as her vibrant purple hair, her videos are a mix of scenes taken at Titan Studios, TikTok trends and challenges, and with her boyfriend as well.
Crystabel also streams on Twitch for 3 days a week!
By the numbers:
Subscribers: 853.6k
Average views: 187.4k
Engagement Rate: 13.10%
Estimated Post Value: $1,000 – $5,000
6. Willabelle Ong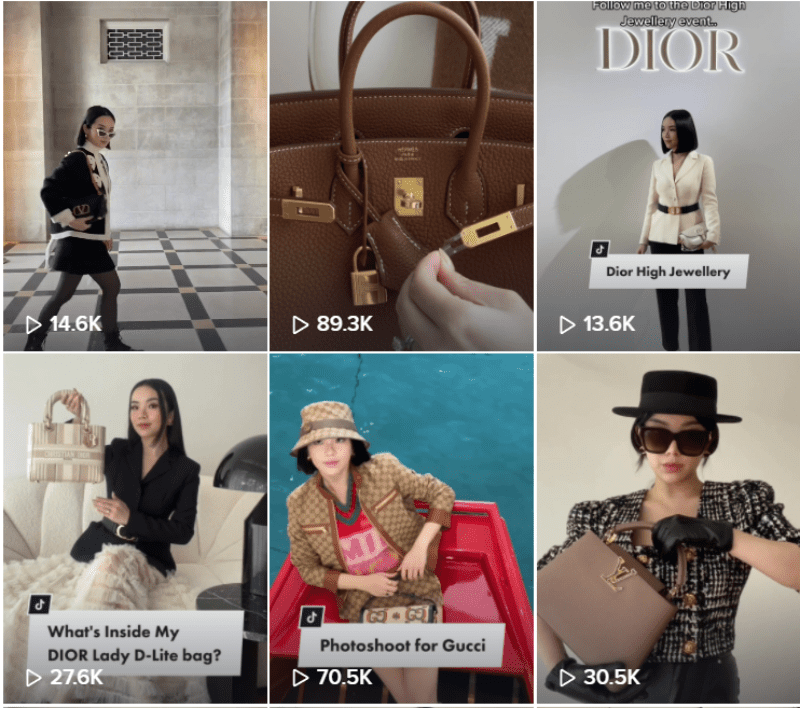 Willabelle may be only 27 this year, but her lineup of accomplishments make it clear that age doesn't define anyone.
The stunning Singapore-based fashion blogger and social media star even has her own Wiki page and has been recognised by world-renowned publications.
The founder of Pale Division and W&R Creative, she was the first to be awarded the prestigious Outstanding Homegrown Social Media Influencer award at the Asian Couture Federation (ACF) Awards Gala.
Willabelle often videos unboxing videos for her new buys and features her massive star-studded luxury collection.
By the numbers:
Subscribers: 625.8k
Average views: 65.2k
Engagement Rate: 10.44%
Estimated Post Value: $1,000 – $5,000
7. Kelvin Chin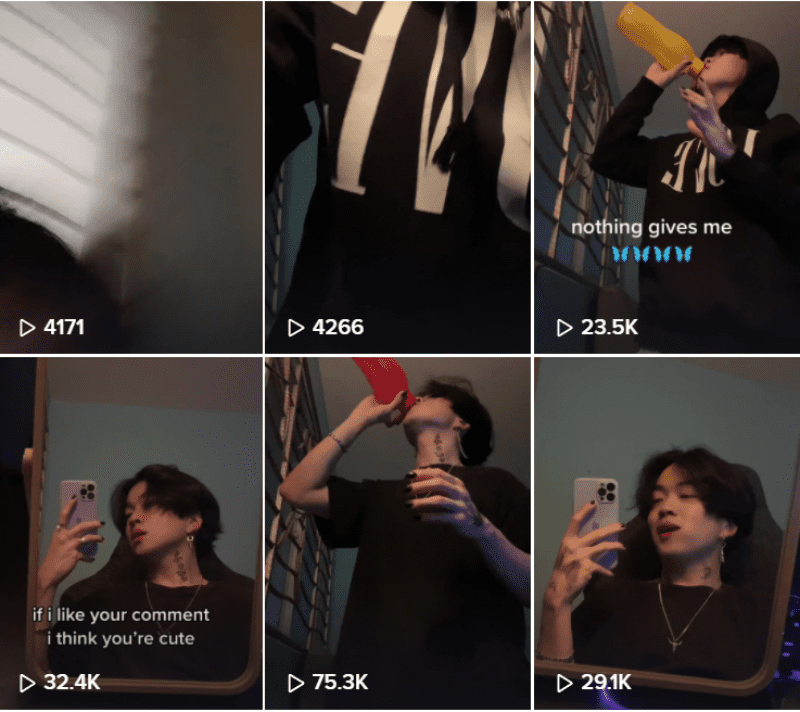 Kelvin amassed popularity for his original choreography and dance routines to the beat of his favourite K-pop music.
He started out with his YouTube videos and Instagram before moving on to TikTok. Some of his videos show him dancing to the background music. Take a look and be charmed!
By the numbers:
Subscribers: 651.2k
Average views: 29.2k
Engagement Rate: 27.67%
Estimated Post Value: $1,000 – $5,000
8. Melissa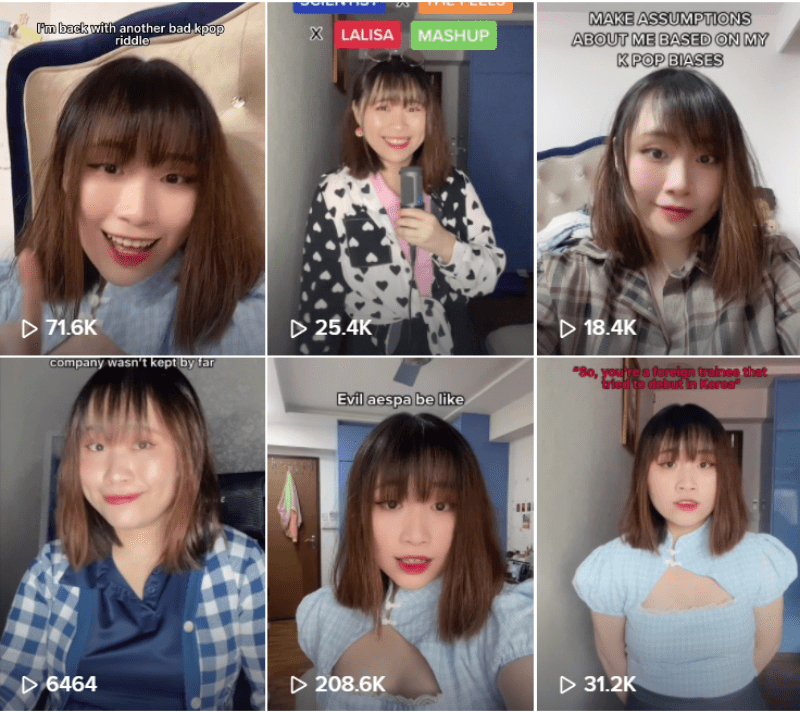 Melissa is not new to the scene – she began as a micro-influencer on Instagram and was even engaged by the Ministry for the Environment and Water Resources (MEWR) for a campaign they did.
She's not shy about admitting her fanatism for K-pop, and most of her videos are centred around it. Melissa also does podcasts that you can have a listen to!
By the numbers:
Subscribers: 277k
Average views: 41.4k
Engagement Rate: 6.44% (Excellent)
Estimated Post Value: $1,000 – $5,000
9. Jaze Phua Jiawei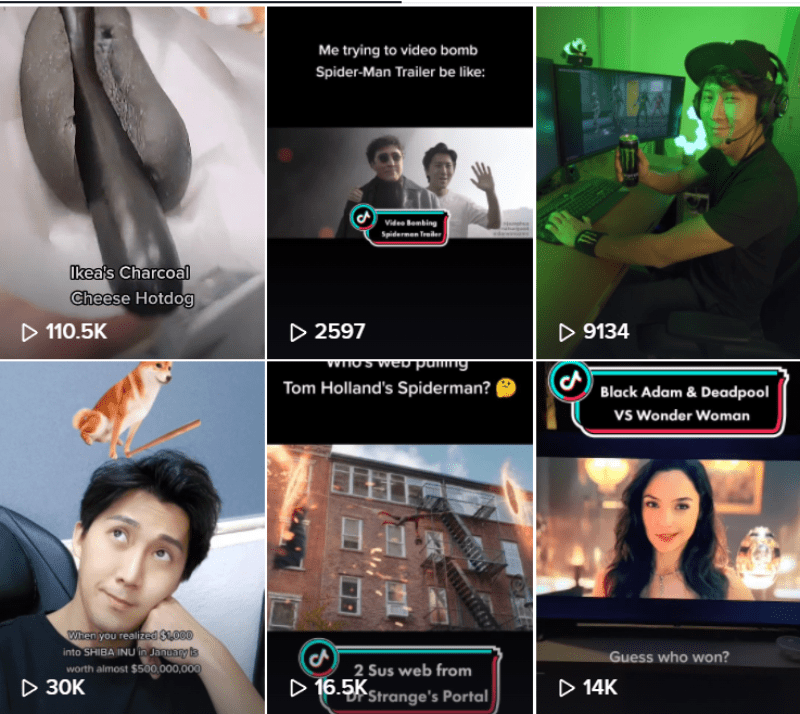 Jaze is a young actor and filmmaker in Singapore who got his taste of fame when his "Naruto-inspired Mirror Run Challenge" went viral. He even gained recognition from the famous directors of Avengers: End Game for his parody video that cost him just $12.70.
Even before he became famous, he was already winning awards from the media productions that he completed. Jaze is also the aspiring founder of Pandastic Media.
By the numbers:
Subscribers: 1.6m
Average views: 38.5k
Engagement Rate: 9.87% (Fair)
Estimated Post Value: $1,000 – $5,000
10. Naomi Neo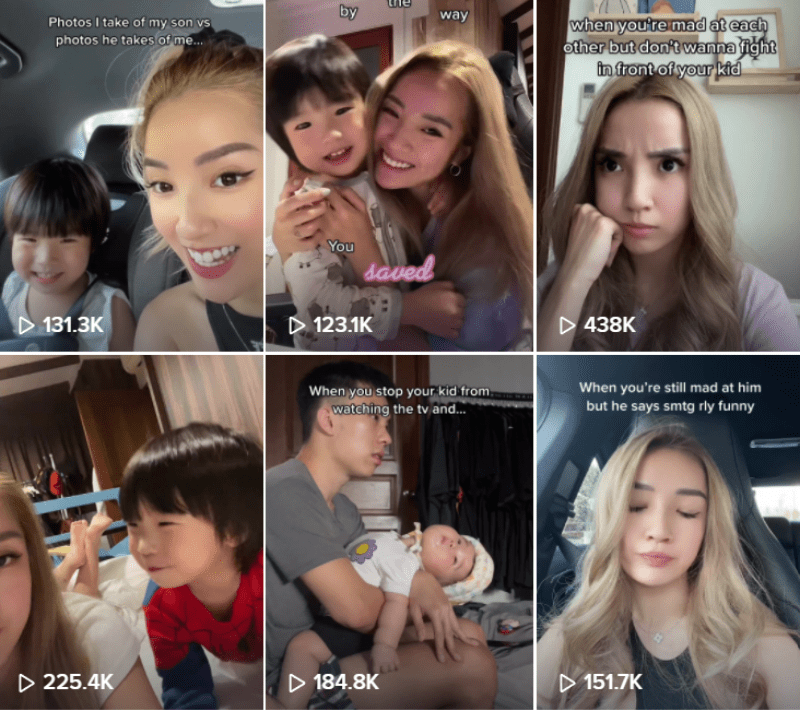 Naomi needs no introduction – a popular YouTuber and Instagram personality, she's one of the most influential online figures in Singapore.
No matter the platform, Naomi clearly shows that her family matters the most to her – you can easily spot her endearing three-year-old son, Kyzo, and her cherubic 11-month-old daughter Zyla Rey, starring in her videos.
Over the years, Naomi has worked with a multitude of international and homegrown brands, and featured on channels like Millennials of Singapore.
By the numbers:
Subscribers: 256k
Average views: 94k
Engagement Rate: 24.39% (Excellent)
Estimated Post Value: $1,000 – $5,000
Conclusion
We've come to the end of our list! What do you think of our TikTok influencer recommendations to help you boost your brand following? Remember that the key to leveraging on TikTok is to do your research and find the influencer who is most attuned to the product or service that you're promoting.
Don't simply look at the subscriber count, but the other statistics and experience the Tiktok influencer also has, before you choose who to work with!
Did we miss out on anyone who should be on this list? Do let us know!
Featured Image by Solen Feyissa on Unsplash
Explore More Content