10 Best Creative Agency in Singapore For Your Creative Needs [2023]
Find the best creative agency in Singapore to execute your campaign.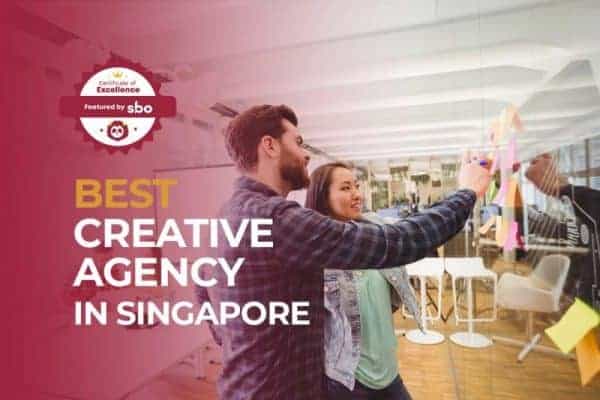 As the saying goes, creativity requires a wild mind and a disciplined eye.
If you wish to execute an advertising campaign through a different pair of lens, this is where a creative agency in Singapore can come in to help you with their creative expertise.
Some considerations you may have when deciding to engage a creative agency in Singapore include a good track record of creating Singapore-based campaigns, technical capabilities, and accolades won in the advertising festival circuit.
In this post, we've gathered all the necessary details to compile a list of the 10 best creative agency in Singapore for your creative needs.
1. Wunderfauks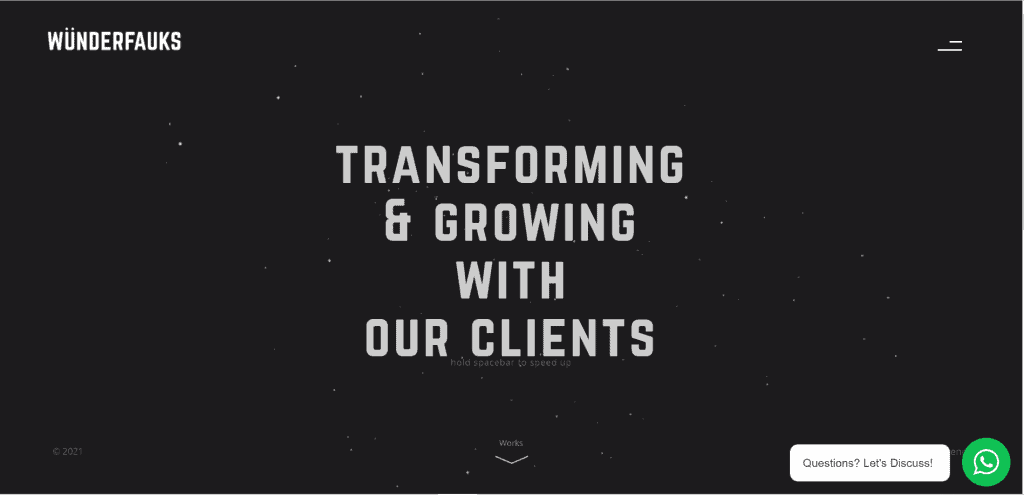 Wunderfauks is an integrated creative agency in Singapore focusing on new and innovative experiences.
From the likes of creative expression to a campaign execution, communication and creative implementation, Wunderfauks provides tailored bulls-eye solutions that focus on results over activities.
With digital as their strong suit, the creative agency in Singapore has a dynamic team comprising of multi-disciplinary individuals with their own think tanks of interesting ideas and concepts to suit any need, logic and aspiration.
Their past clients in Singapore include the National University of Singapore, the National Youth Council, Plaza Premium Launch, Medilot and W Energy Drink.
2. Publicis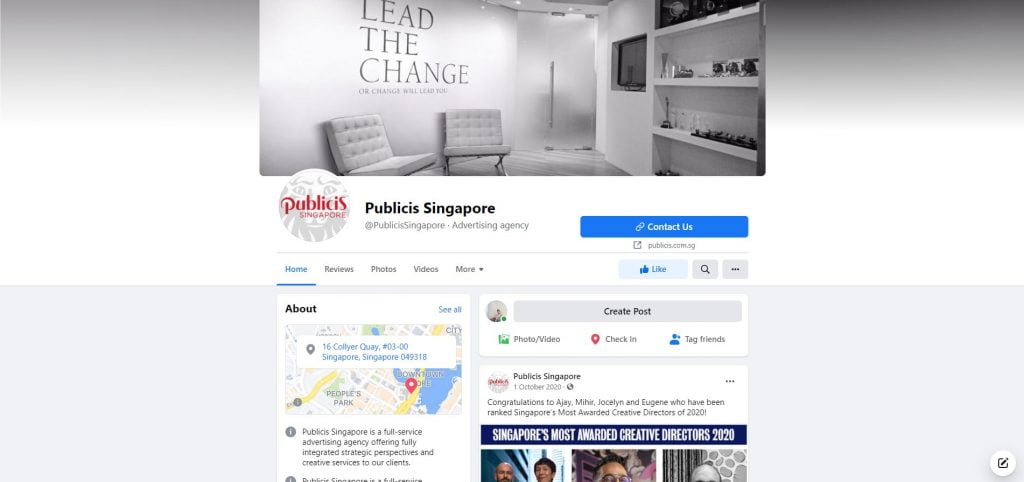 Publicis is a full-service creative agency in Singapore offering fully integrated strategic perspectives and creative services to their clients.
Publicis, which has a presence in over 80 countries, aspires to be the preferred creative partner for all its clients' marketing transformation.
The agency's capabilities span a gamut, from brand strategy to customer relationship management, integrated marketing, and loyalty programs.
Their noteworthy campaigns in Singapore include "Holiday Troubles" for Heineken, "Don't Uncle, Be Hunkle" for Health Promotion Board, and Audi Q2 #untaggable for Audi Singapore.
3. BBDO Asia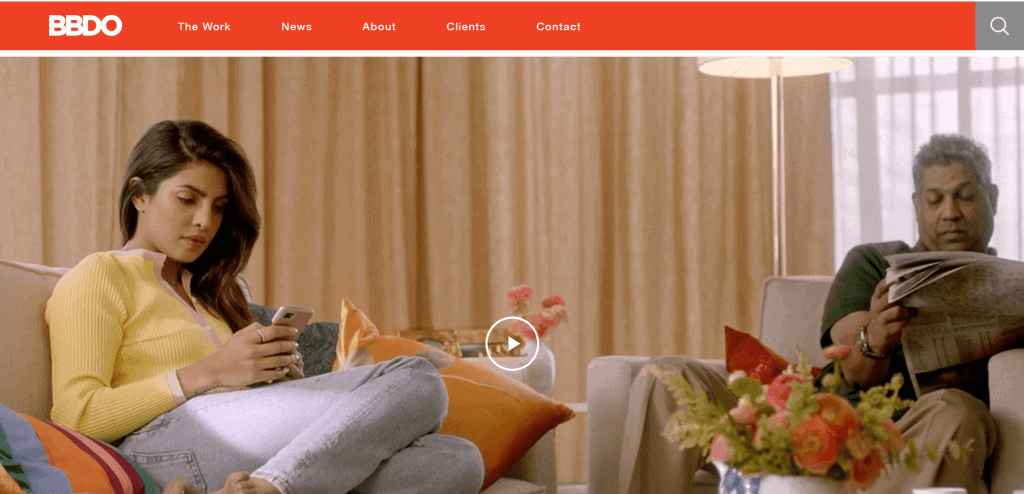 BBDO is the most critically acclaimed creative agency in Singapore.
Each day more than 1500+ people in over 12 countries across Asia work tirelessly to create the world's most compelling creative content for their clients.
In 2017 BBDO was ranked #1 network at the 5 most prestigious creative and effective award shows – #1 APAC Network at Warc100, APAC Effies, Tangrams, Cannes and Spikes Asia, and #2 at Adfest.
That same year, they won creative and effectiveness awards in 10 of their 12 markets across both regional and local shows.
Their noteworthy Singaporean campaigns include "Gift Health. Gift Wealth." for Walch, #BeyondTheCase to highlight the stories of COVID-19 survivors, and "A Word of Care" for the Workplace Safety and Health Council.
4. DDB Asia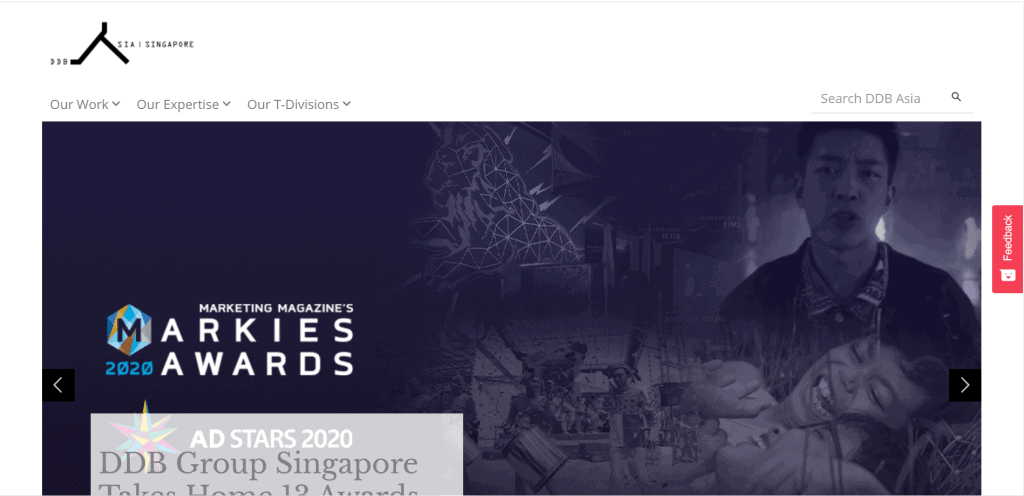 DDB is the most-awarded Effie Agency in Singapore, ranked No. 1 for effective marketing for 12 years in a row.
With a focus on innovative marketing, the creative agency in Singapore builds brands and business with its specialised divisions: Tribal (Digital & Social), TracyLocke (Shopper Marketing), Data, Customer Relationship Management and Tango5 (Social for Good).
DDB Group Singapore is also the regional hub agency for DDB Asia.
The creative agency in Singapore is part of DDB Worldwide, the fourth largest communications network in the world, with more than 200 offices across 100 countries.
Their noteworthy Singaporean campaigns include "Fight Dengue" for the National Environmental Agency, "Your Kind of Best" for the Ministry of Education, and "My Ibu, My Hero" for McDonalds' Ramadan campaign in 2019.
5. IPG Mediabrands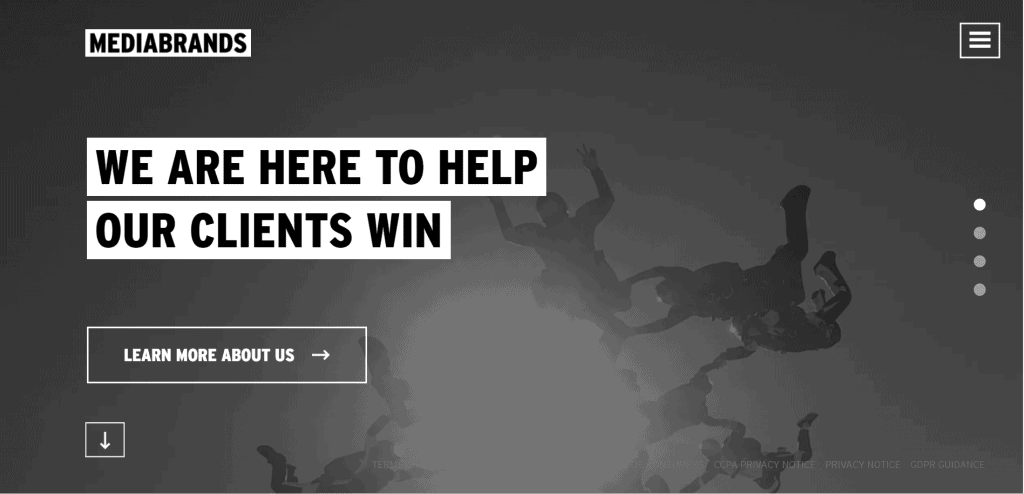 IPG Mediabrands is a client-first, consulting-led, community-griven group of 13,000 media and marketing specialists in over 130 countries on a mission to ensure their clients win in the marketplace.
The creative agency in Singapore possesses a portfolio of best-in-class global media and marketing agencies built on strong capabilities and deep client partnership.
Depending on your need or specific goal, they have the brand or capability to create solutions for your success.
Led by Leigh Terry, Chief Executive Officer APAC, their marketing arms include UM, which provides full-service media and marketing solutions, as well as MAGNA, which provides media marketplace intelligence and negotiation.
6. Ogilvy & Mather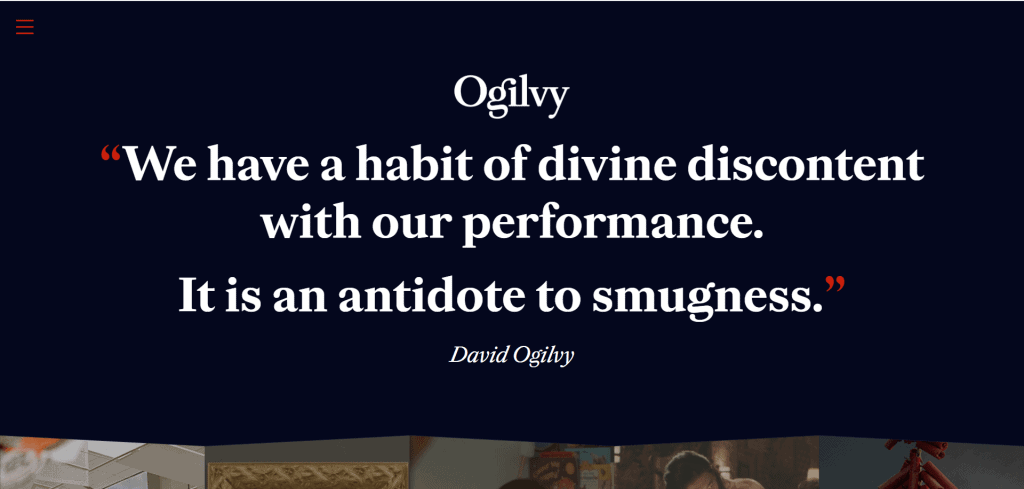 Ogilvy has been producing iconic, culture-changing marketing campaigns since the day its founder David Ogilvy opened up shop in 1948.
Today, Ogilvy is an award-winning integrated creative network that makes brands matter for Fortune Global 500 companies as well as local businesses across 131 offices in 83 countries.
The creative agency in Singapore creates experiences, design and communications that shape every aspect of a brand's needs through six core capabilities:
Brand Strategy
Advertising
Customer Engagement and Commerce
PR and Influence
Digital Transformation
Partnerships
Their noteworthy Singaporean campaigns include "Luck Is In The Air" for Changi Airport Singapore, "The Heartbreak Stickers" for Singapore Cancer Society, and "Ponds Men" for Unilever.
7. TBWA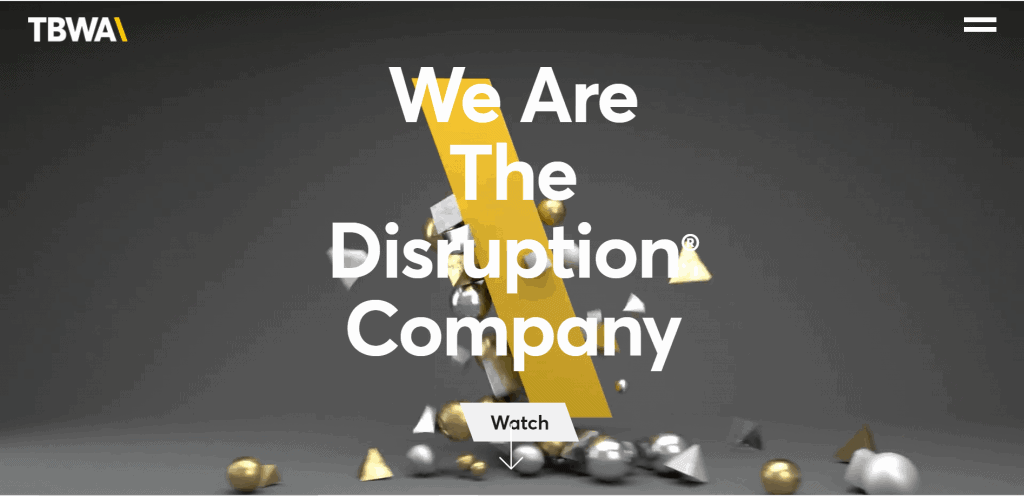 TBWA, which stands for Tequila, Banana, Whiskey, Avocado (that's how creative they are!), is a creative agency in Singapore that develops business-changing, culture-defining and award-winning for brands.
Consistently ranked among the top 10 global advertising agencies worldwide, they have been recognised with top honours from every major creative award show, including Cannes Lions, Clios, D&AD, Effies, Webbys and the EMMY Awards.
Their noteworthy Singaporeans campaigns include "A Girl and Her Magic Binoculars" for the Singapore Tourism Board, "Banking is Now Brilliant" for Standard Chartered Singapore, and "Dance To a New Beat" for Singapore Tourism Board.
8. PHD Media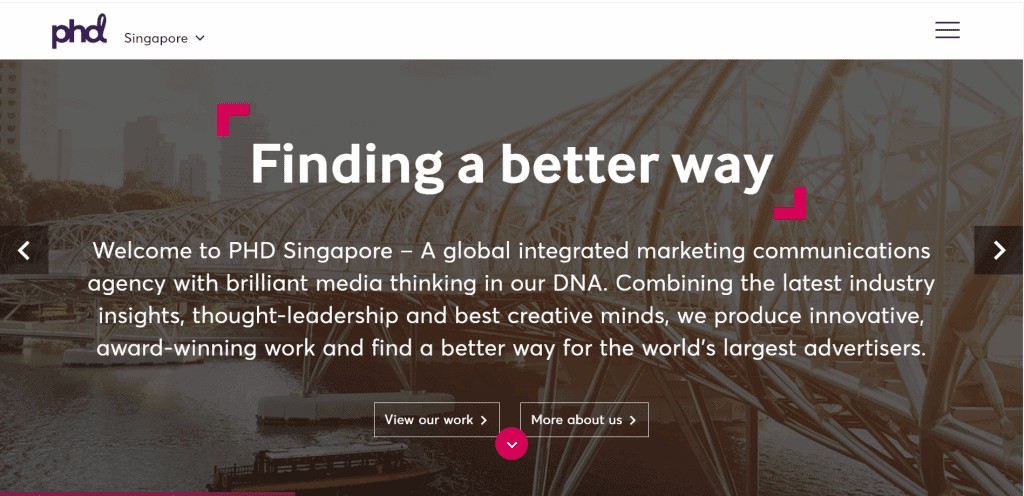 PHD Media is a global communications planning and media buying agency network delivering strategic thinking and creative innovation for the world's leading brands.
They also have a creative agency in Singapore.
A culture of thought-leadership, creativity and innovation has seen them grow from a challenger agency in the UK, to an award-winning global leader with over 6,500 employees in 100 offices worldwide.
In fact, PHD Singapore was named the 'Most Effective Media Agency' in APAC at the Drum Digital Trading Awards APAC 2018.
PHD Singapore's most creative stint was its transforming of an ad campaign for Johnnie Walker Blue Label whisky into an engaging drive in the world of fashion.
The campaign introduced the amusing six-minute film "The Gentleman's Wager", starring an elegantly-dressed Jude Law wagering an equally stylish Giancarlo Giannini for ownership of a rare yacht.
9. Havas Media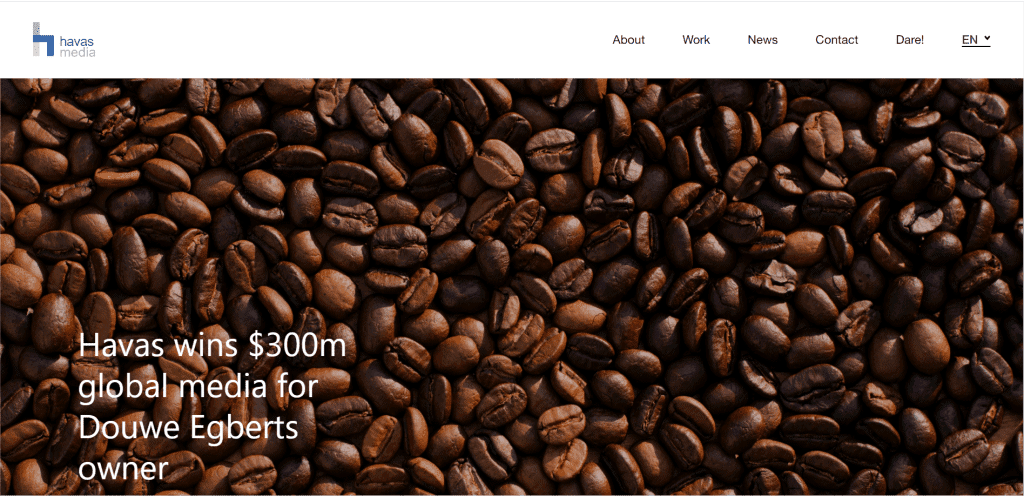 Part of Havas Group, Havas Media is a creative agency in Singapore that services its clients through a portfolio of specialist teams.
These span media, strategy, digital, data consulting, programmatic buying, performance marketing, mobile, out of home and geolocal, social media, experiential, entertainment and sport.
Their unique selling proposition lies in building a Media Experience (Mx) that connects a client with their target audience – in the context of where they are, through the content they pay attention to.
The Mx System creates value for their clients by turning consumer intelligence into clear growth targets, aligning stakeholders and KPIs through the custom Mx Brief, and measuring the impact of rich and respectful media experiences.
10. Starcom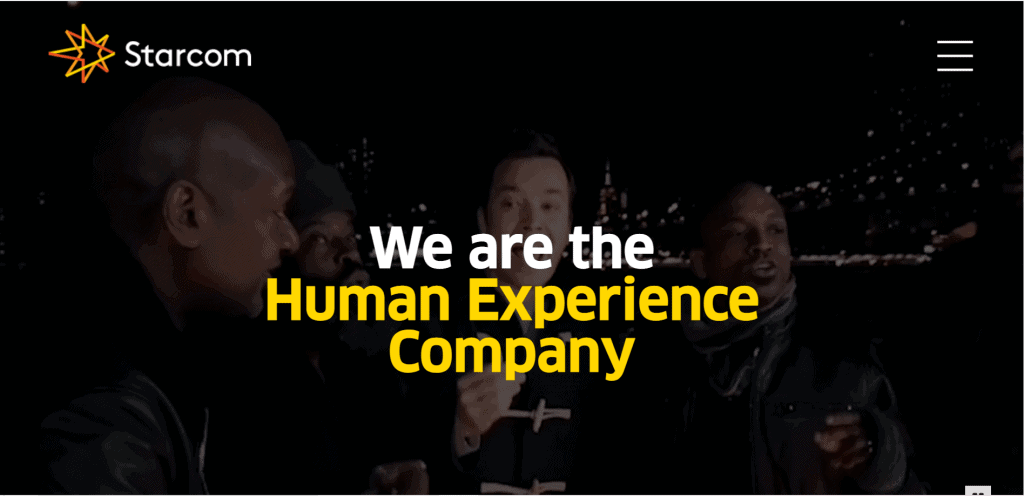 Starcom is a creative agency in Singapore that is part of media giant Publicis Group.
They specialise in unleashing the power of creativity, data and media to deliver personalized human experiences at scale.
They have one of the most robust data sets in the industry and world-class marketplace connections.
Their culture of product excellence has made Starcom one of the most awarded media agencies in the world, making their mark at the Cannes Lion Awards, Effie Awards and the Festival of Media Global Awards.
In 2018, a first-of-its-kind contract for government ad spending was awarded to media agency Starcom by the Singapore government.
Estimated to be valued at $80 million, the contract was won by Starcom Media Worldwide, which beat five other bidders to be the Government's master media agency.
Conclusion
Do you have any reviews and comments to share regarding our choices for the best creative agency in Singapore?
While SBO is committed to supporting our local businesses, we welcome any feedback and anonymous sharing regarding your experience with the listed creative agency in Singapore.
We hope that this guide will be useful in helping you to make an informed decision when it comes to finding the best creative agency in Singapore.
Explore More Content