9 Best Graphic Design Company in Singapore for Your Design Needs [2023]
Good design is never by accident or design.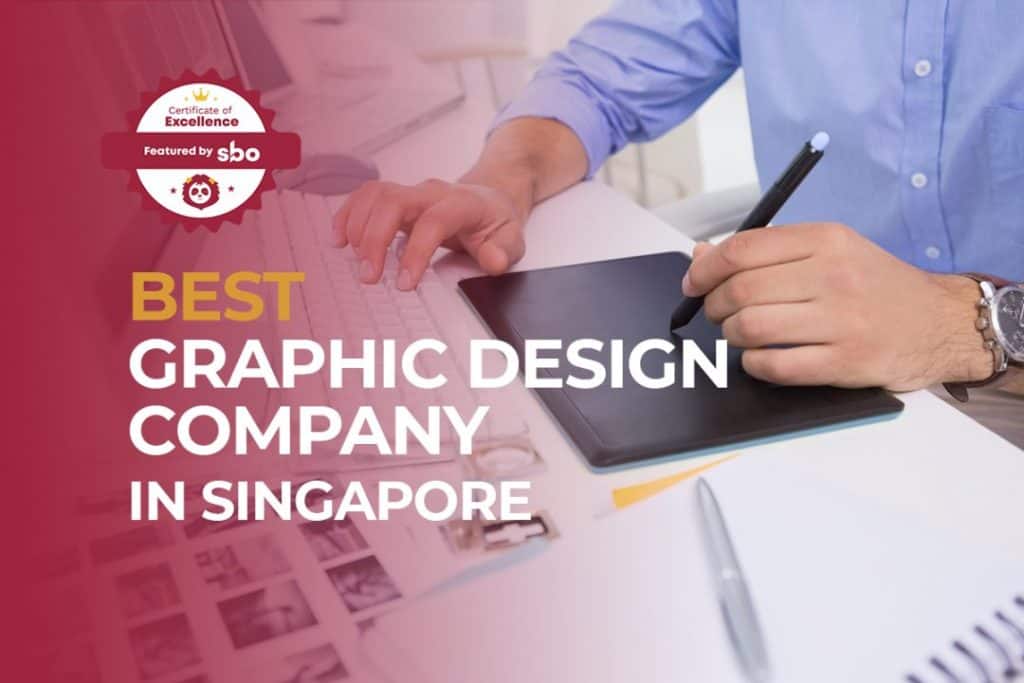 In a world of diminishing attention spans, a stunning design is the key to catching the attention of your customers, especially in the online space.
This is where a graphic designer comes in to help your company to create eye-catching designs.
Graphic designers create visual concepts, using computer software or by hand, to communicate ideas that inspire, inform, and captivate consumers.
They design the layout for applications such as advertisements, brochures, magazines, and reports.
Looking for a graphic design company in Singapore? In this post, we've compiled a list of the 10 best graphic design company in Singapore for your design needs.
1. PIRR Creatives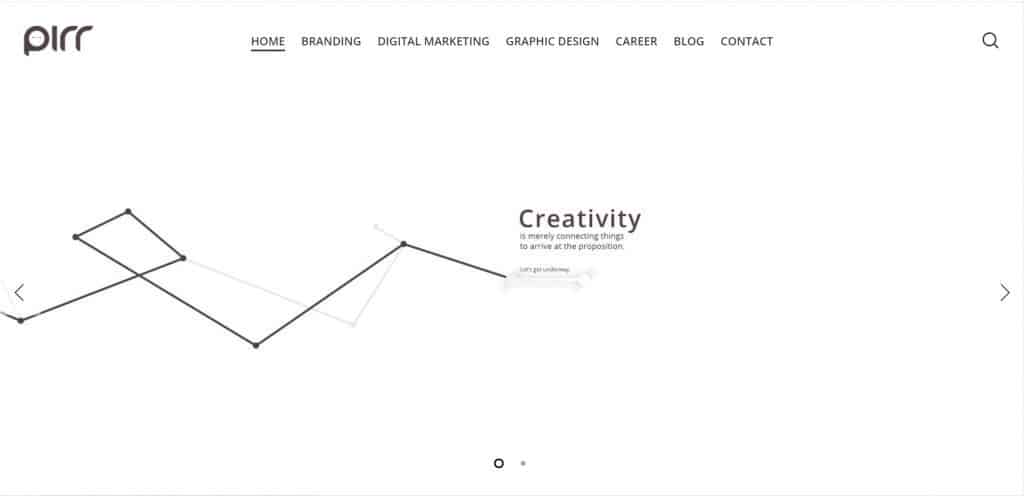 PIRR Creatives offers a myriad of design and marketing services in Singapore, which include:
Branding
Logo design
Graphic design services
Their graphic design services span several mediums:
Annual Report & Publication
Banner & Poster
Brochure & Pamphlet
Illustration
Infographic & Newsletter
The portfolio of the graphic design company in Singapore encompasses:
Singapore R&D Roadmap 2030: Maritime Transformation Publicity Campaign for Singapore Maritime Institute and Maritime & Port Authority of Singapore
Engineering and Management Associate Programme Flyer Design for SMRT
Annual Report 2016 Design for Singapore Children's Society
2. Creativeans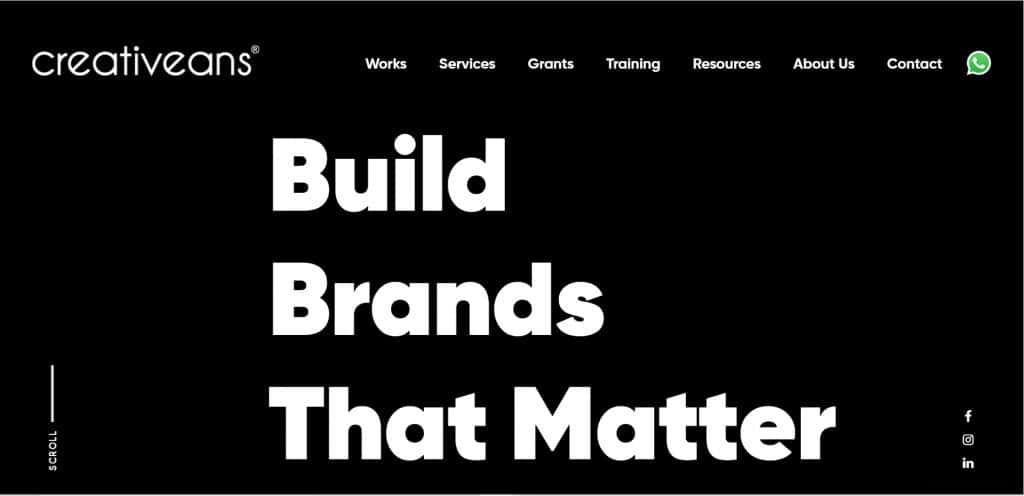 Creativeans is a brand & design management consultancy headquartered in Singapore.
As the first ISO 9001:2015 and management certified creative consultancy in Singapore, the graphic design company in Singapore is committed to continuously improving their capabilities to make the world a more creative place.
Their visual communication design services include creative solutions that combines art, design and technical skills to unify various brand communications and marketing channels into one consistent and coherent message.
They work with clients to and execute marketing campaigns that are in tandem with their brand and market objectives.
Be it graphic design service across print and digital media, marketing collateral, advertisements, events, web design or social media, Creativeans' award winning team of visual designers ensure that the execution is carried out with strong impact and in accordance to the formulated strategy.
3. The Workbench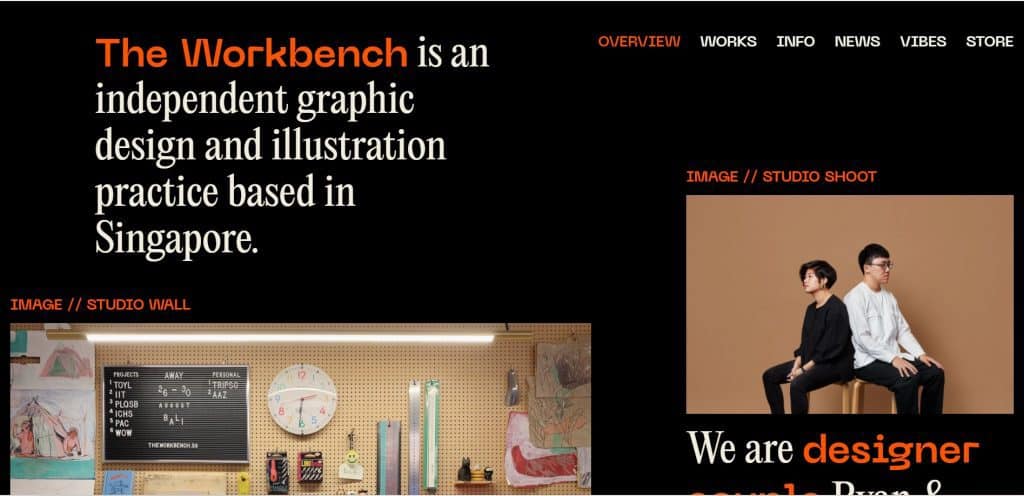 The Workbench is an independent graphic design and illustration studio based in Singapore, operating globally.
Their works traverse between art and design, while crafting purposeful ideas and thoughtful solutions across creative disciplines.
Helmed by designer couple Ryan and Ella, the graphic design company in Singapore made a conscious choice to stay small.
The organisation's lean structure ensures clients are working directly with them, and never through a proxy.
The Workbench's creative portfolio spans a range of industries, including:
Editorial Design for Oral History Centre for the National Archives of Singapore
Easy to Use Toolkit for Educators for DesignSingapore Council
4. JAB Design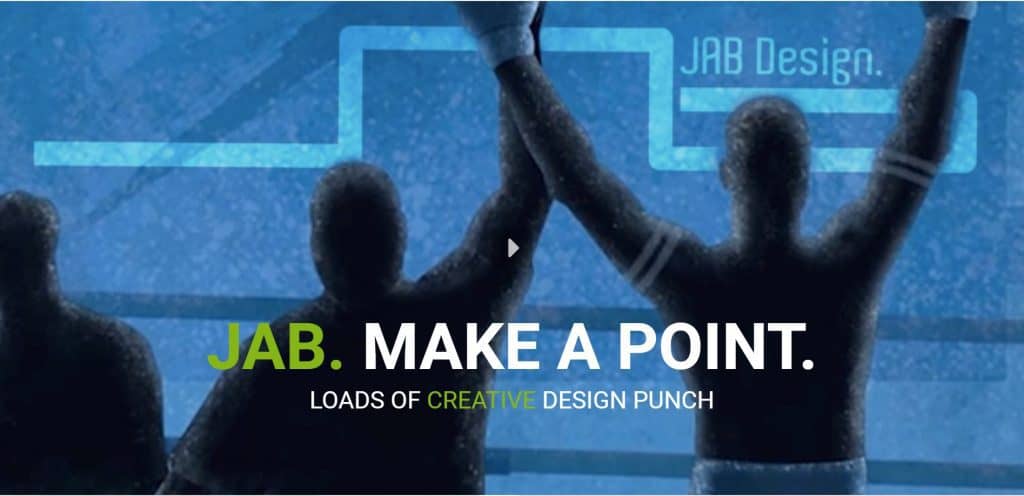 JAB's design philosophy is a business philosophy.
Four values underpin the graphic design company in Singapore's approach:
Simplicity
Speed
Scale
Synergy
AB seizes the synergy of a network of designers, writers, project managers and producers.
All of them have shouldered senior responsibilities in the industry.
Past works of the graphic design company in Singapore include:
Singapore Airlines Style Guide
NTU Talent Recruitment Guide
NUS Faculty of Arts and Social Sciences' Communications and New Media's Prospectus
Samaritans of Singapore's Annual Report
5. 5ive Media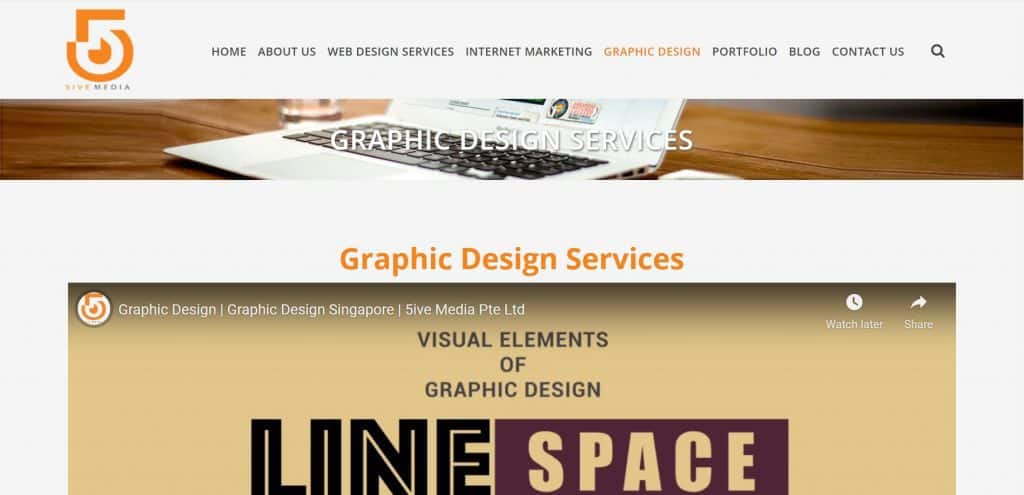 5ive Media is a web designing and marketing company based in Singapore.
With innovative and creative design solutions, they empower organizations to have an edge over the competition in the online sector.
They plan, design and manage the production of visual arts involving graphic art, illustrations and content.
The graphic design company in Singapore has a highly professional team of designers and developers.
They offer high standards of creative designs to fulfill the needs of corporate branding.
From business cards to motion graphics, illustrations to desktop publishing services, they cater to your specific creative requirements.
The graphic design in company has previously designed websites for companies like B&M Organisation, BLVD Group, Ellipse Auto Transmission, Nail Buffet and Parrilla.
6. Decadence Design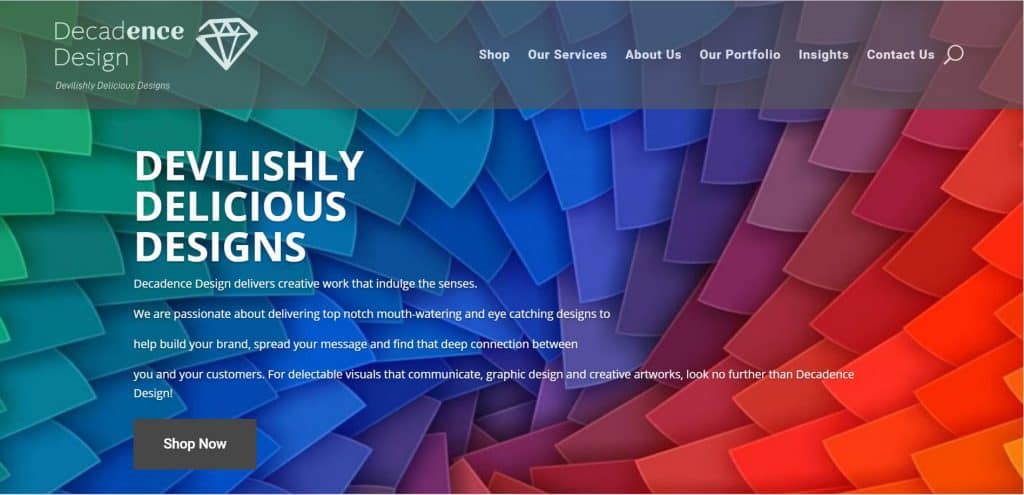 Decadence Design is the design arm of ENCE Marketing Group that focuses on the indulgent F&B industry.
The graphic design company in Singapore comprises a team of dynamic professionals who are passionate about delivering top notch designs to help build your brand, spread your message and find that deep connection between you and your customers through delectable visuals that communicate.
The portfolio of the graphic design company in Singapore includes:
Lazada Media Kit Branding
SPRUCE Flyer
RISIS Collaterals
Chateau d'Ax Festival Branding
7. Ease Communications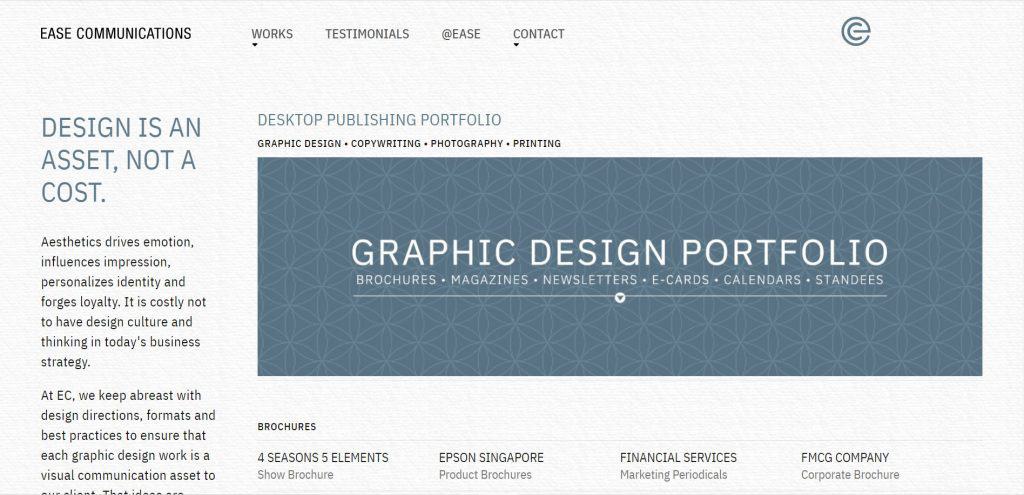 Founded in 1998, Ease Communications (EC) is a multidisciplinary design and branding studio based in Singapore providing professional, endearing and exacting creative solutions in:
Graphic design
Copywriting
Translation
Photography and printing
Brand and logo design
Responsive web development
From start-ups, non-profit organisations to multi-national corporations, their clients across industries include:
Aberdeen Standard Investments
FIL Investment Management
TÜV SÜD Asia Pacific
Newgate Communications
Sterling Commerce
Grifols
Study Group
Konecranes
JT International Singapore
Epson Singapore
The portfolio of the graphic design company in Singapore includes:
Survey Report for the National Institute of Education
Annual Report for the National Skin Centre
Corporate Magazine for KONECRANES
Brochure for TÜV SÜD
8. Breworks Design & Communications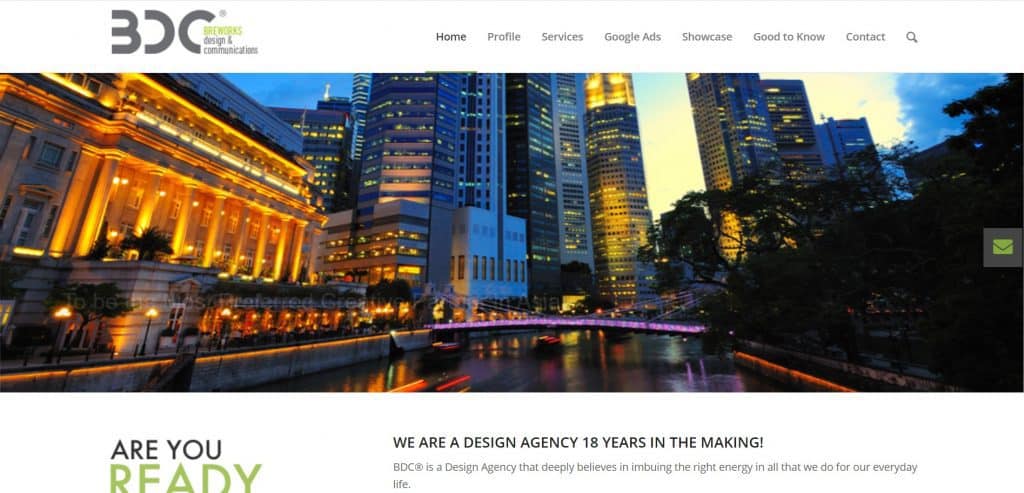 Breworks Design & Communications (BDC) is a Creative Design Agency that strongly believes in imbuing the right energy in all that we do into our everyday life.
18 years on, BDC® has grown into a vibrant Digital Marketing & Creative Design Agency consisting of a dynamite team who approaches each project with the same gusto.
The portfolio of the graphic design company in Singapore includes:
Logo Design for Techventis
Brochure Design for ST Electronics
Flyer Design for Crowne Plaza
CSR Report for SingTel
Food Guide for Kopitiam
Annual Report for Esplanade
Reviews praise the graphic design company in Singapore for its quick response time, professionalism and ability to deliver on their creative vision.
9. Design Start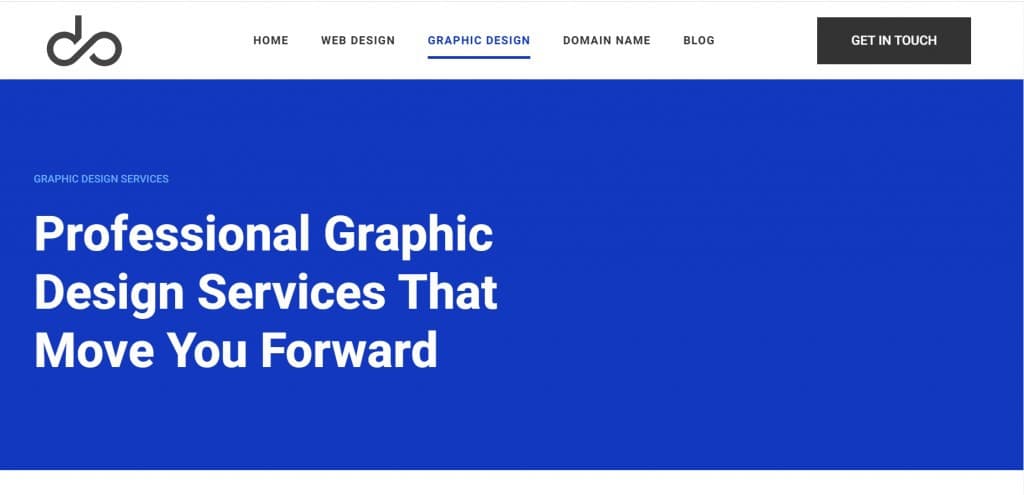 Design Start is a full-service web design and creative services company offering cutting-edge design solutions to small and medium enterprises in Singapore and across the globe.
Background and experience matter, and with hundreds of projects spanning multiple industries, they are constantly delivering exceptional results.
The portfolio of the graphic design company in Singapore includes:
Poster and Social Media Design for HOMAG
Logo and Stationary Design for Trizilla
Photoshop Editing for Aspect Furniture
Illustration Design for Pika Chiu (邱振哲)
Conclusion
Do you have any reviews and comments to share regarding our choices for the best graphic design company in Singapore?
While SBO is committed to supporting our local businesses, we welcome any feedback and anonymous sharing regarding your experience with the listed graphic design company in Singapore.
We hope that this guide will be useful in helping you to make an informed decision when it comes to finding the best graphic design company in Singapore.
Explore More Content