10 Best PR Agency in Singapore to Build a Strong Branding [2023]
If you are looking to build a reputation for your business, you can check out the 10 best PR agency in Singapore that can help build trust and increase brand credibility.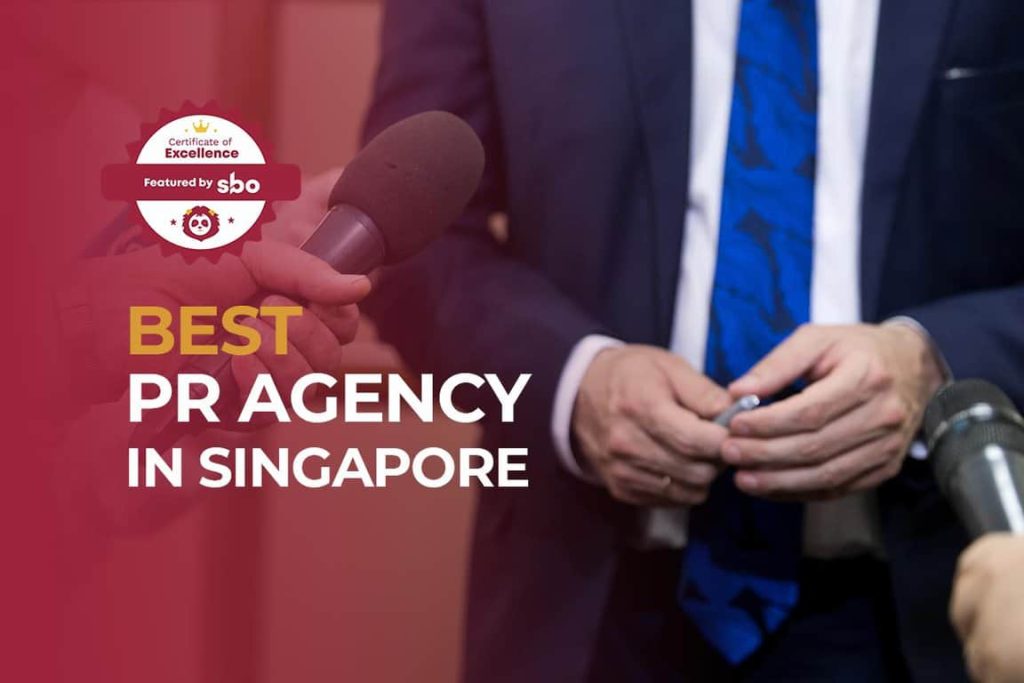 For every business, big or small, building brand trust and reputation is extremely important and critical to the business' success.
To do so, good PR is an effective tool that many businesses use to bridge the trust-gap between the business and its respective customers.
PR can be done via multiple platforms, but mainly media and social media. If you are interested in doing PR for your company, you can check out the 10 best PR agency in Singapore that can best fit your PR needs and goals.
1. iFoundries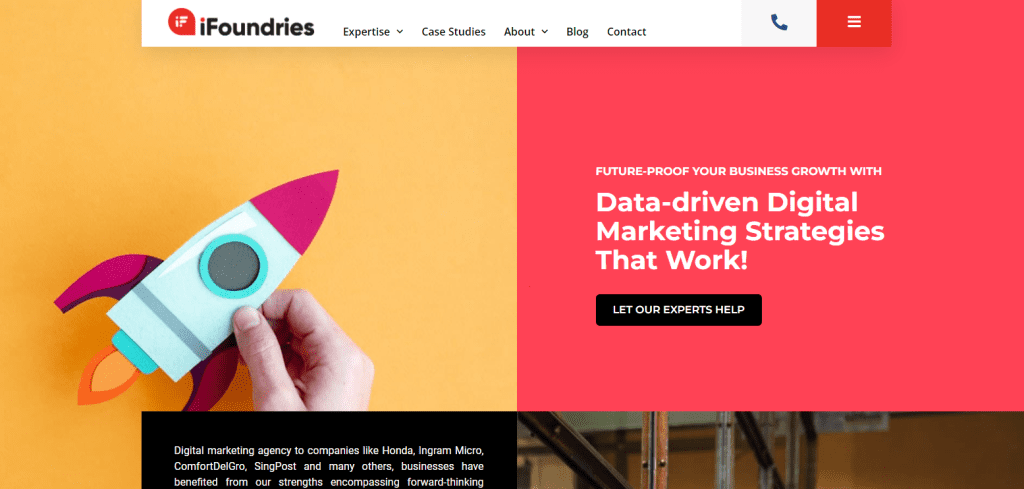 iFoundries offers an end-to-end suite of digital solutions including professional web design. They are a trusted digital marketing agency that has long-standing web design expertise in Singapore, making them one of the best PR agency in Singapore.
They are also best known for helping companies grow leads and sales with data-centric strategies, and can help you build your audience with great digital content and user experience.
2. Affluence Public Relations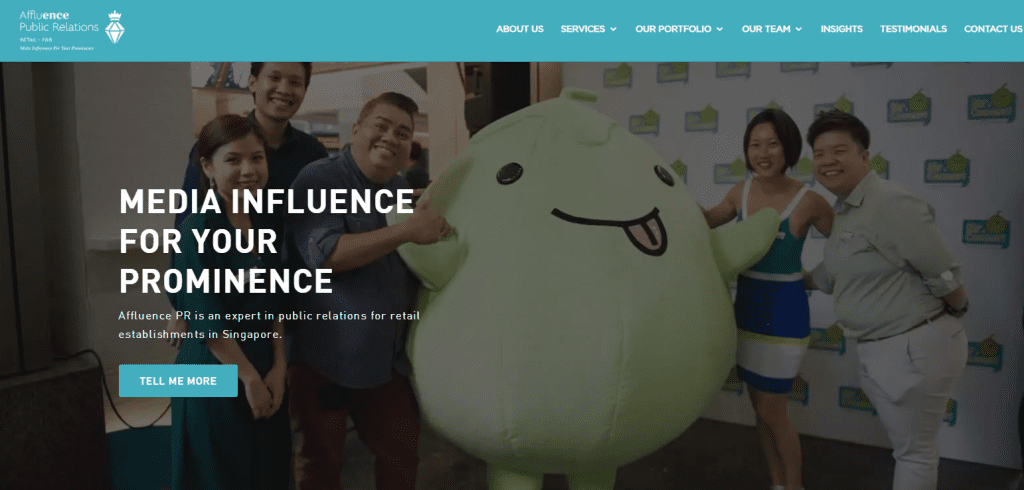 Affluence Public Relations specialises in Public Relations for Asian deluxe retail establishments. Their clients include those from trademark stores, luxury couture, flagship retail shops, themed dinners or restaurants, mid to fine dining establishments, and bistros or bars.
They have a team of trained and dedicated professionals, who will meet regularly with you, assess any market challenge, and help your company with a strategic and well-planned roadmap.
3. Elliot & Co Singapore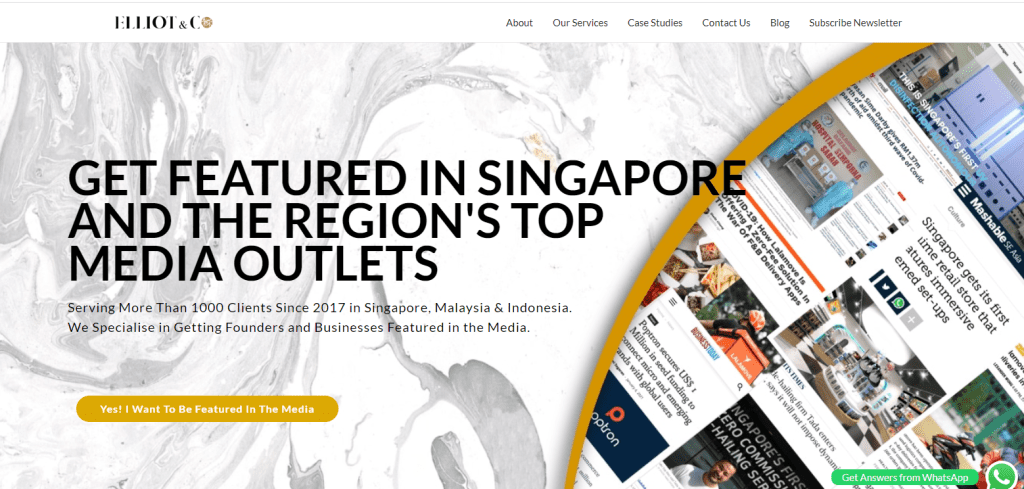 Named as one of the best 5 PR Agency in Singapore, Elliot & Co is devoted to telling the untold stories of all their clients, bringing founders and businesses the recognition they deserve.
Providing only high quality hard work, Innovation is a core aspect of their culture. They are committed to stability and honesty, whose aim is to be fully transparent every step of the way with their partners.
4. DIFY Singapore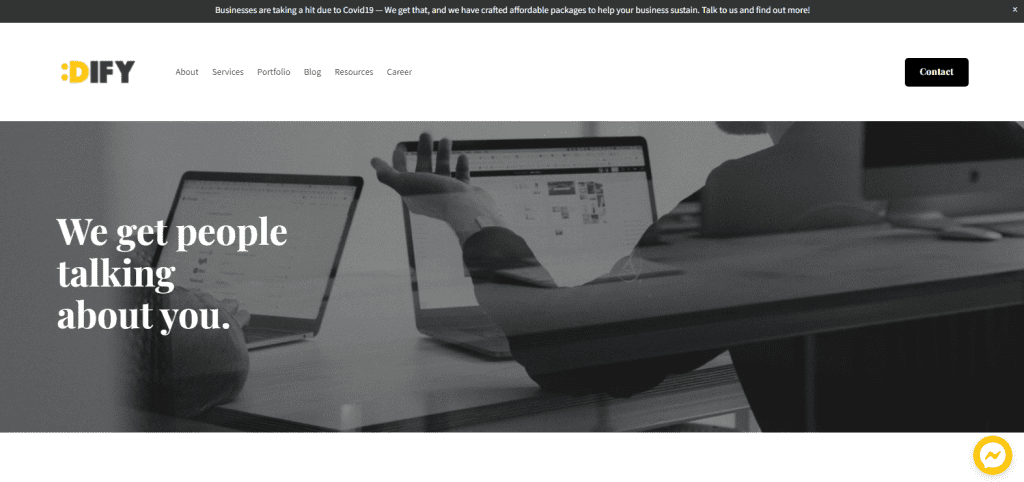 DIFY Singapore specialises in PR, Social Media as well as Offline and Online Events. Their clients come from various industries, from Blockchain to Fintech, from Esports to F&B and Beauty. They believe that communication is key, and always seek first to listen to their clients before they elaborate on the solutions and strategies.
5. absolute PR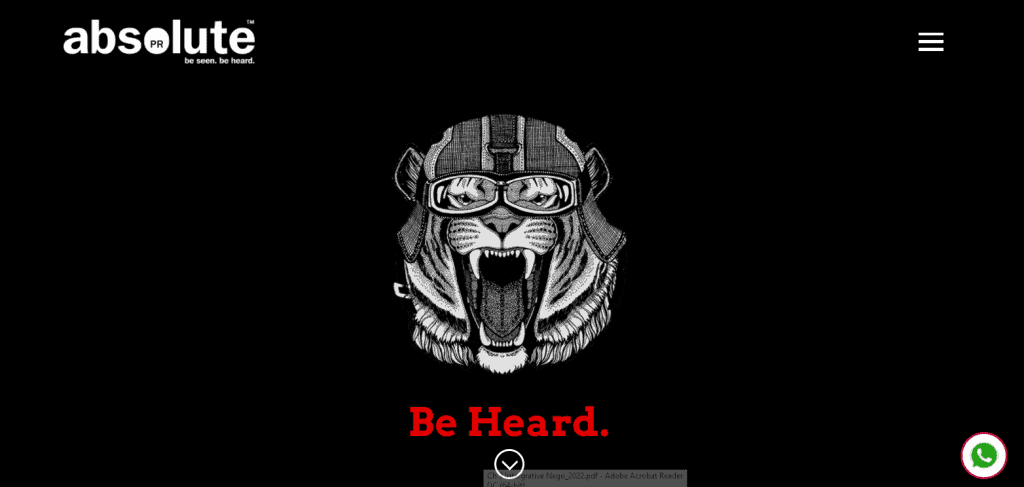 Established since 2005, absolute PR is an award-winning integrated lifestyle PR agency based in Singapore. They specialise in beauty to aesthetics, fashion, lifestyle, retail, F&B, luxury and more, with a mixture of traditional PR to digital and integrated PR strategies.
6. Brand Incorporated Pte Ltd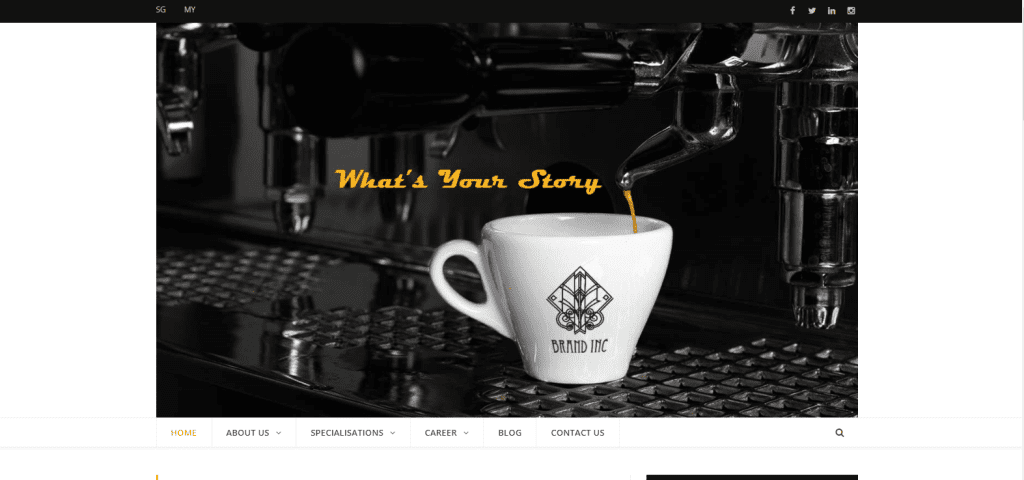 Established since 2007, Brand Incorporated Pte Ltd specialises in consumer lifestyle public relations, as well as a sub-speciality of hospitality (hotels, restaurants and bars), travel and tourism PR, medical and healthcare PR and overall digital PR.
Their headquarter is located in Singapore and a branch in Kuala Lumpur. Their teams are highly diverse and highly effective, and covers most cities in the region.
7. Reputation managemeEllerton & Co. Public Relations and Advertising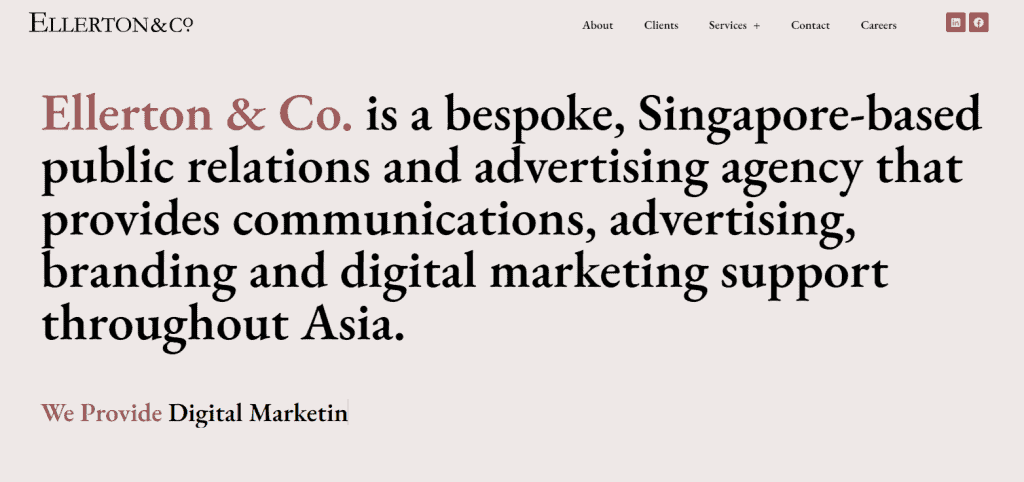 Ellerton & Co. provides communications, advertising, branding and digital marketing support for companies throughout Southeast Asia. Their suite of services include strategy and PR roadmap building, media engagement, advertising, digital marketing, branding and creative and social media support, among other areas.
Ellerton & Co. work with both big and small companies and in various industries, from Finance and Tech to Michelin-starred restaurants, hospitality and architecture.
8. Thrust PR | Digital PR Services | Agency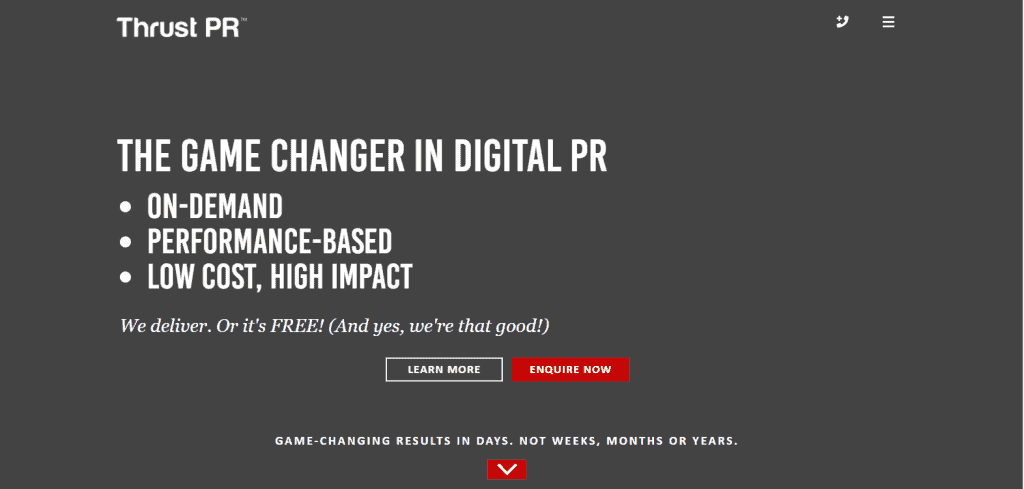 Thrust PR wants to make world-class digital PR attainable and affordable for all companies, regardless of size or industry. There are no monthly retainers or long-term contractual commitments, which means you can use their digital PR services when and how often you want.
Their outreach team has access to more than 12,000 leading online publications in 18 countries, including leading newspapers, magazines, journals, and influencer blogs. This allows them to compete head-on with the world's leading digital PR firms and sets them apart from 99.9% of all other marketing and SEO agencies.
9. Grow Public Relations – PR Agency Singapore

Grow Public Relations' mission is to make an impact through powerful storytelling. They have a proven track record across varying industries — from skincare, construction to Fintech.
Most of their clients are venture-backed start-ups and SMEs, where they made sure to tell stories about how you're different from your competitors, and why people should pay attention to your brand.
10. Touch Communications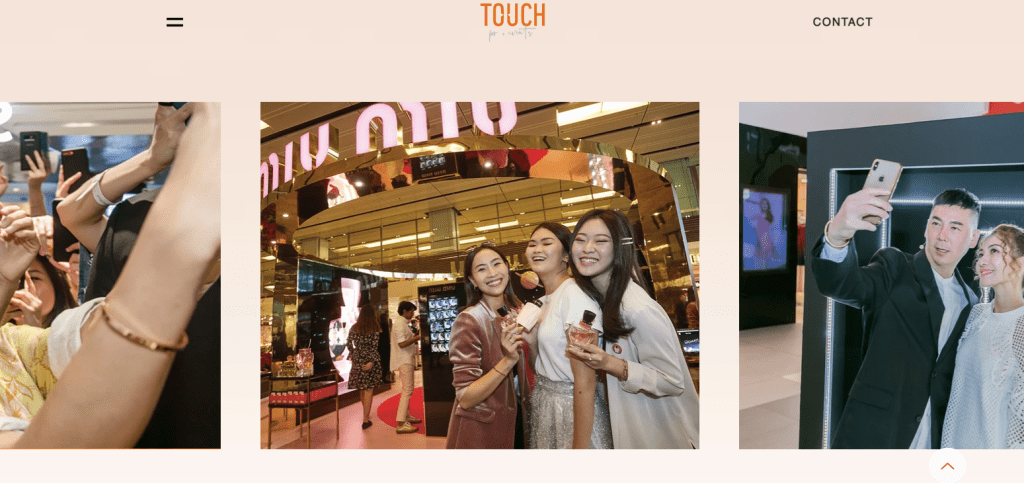 Touch Communications is one of the leading voice of consumer lifestyle public relations and content creation in Singapore & Southeast Asia. They have teams in Singapore, Malaysia and Thailand, as well as across our strong affiliate networks in Indonesia and other parts of Southeast Asia.
Their PR strategy is to drive brand and business growth for global and home-grown beauty and lifestyle client-partners through integrated communication strategies, storytelling and events.
Conclusion
Do you have any reviews and comments to share regarding our choices for the best PR agency in Singapore?
While SBO is committed to supporting our local businesses, we welcome any feedback and anonymous sharing regarding your experience with the listed PR agency in Singapore.
We hope that this guide will be useful in helping you to make an informed decision when it comes to finding the best PR agency in Singapore.
Explore More Content