11 Best Hair Tonic in Singapore for Effective Hair Growth [2023]
Get the 11 Best Hair Tonic in Singapore for yourself today for faster and healthier hair growth!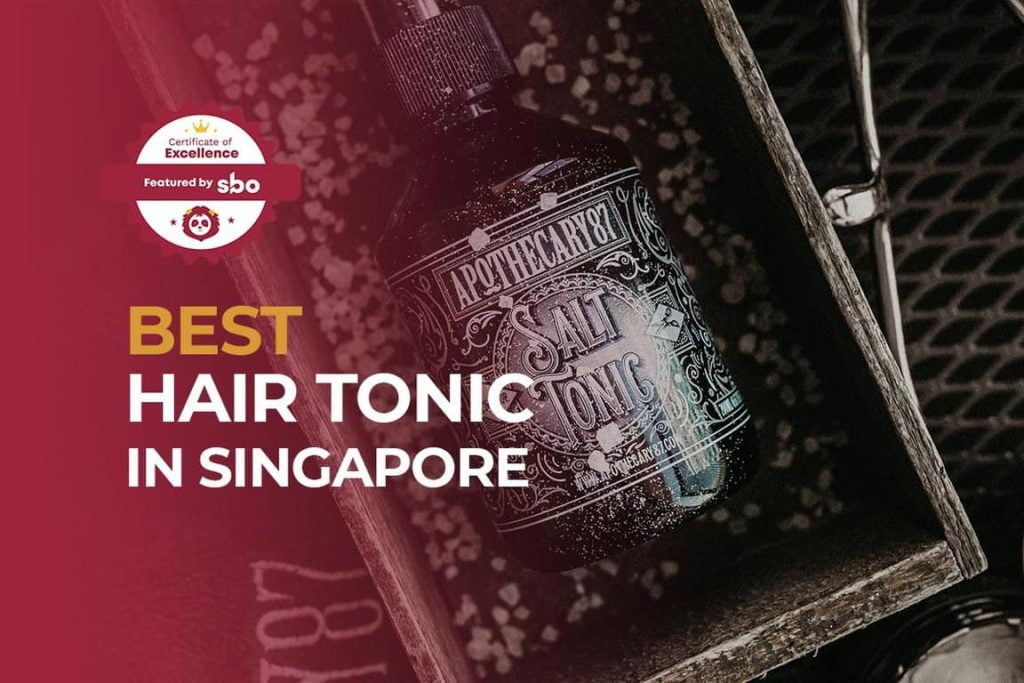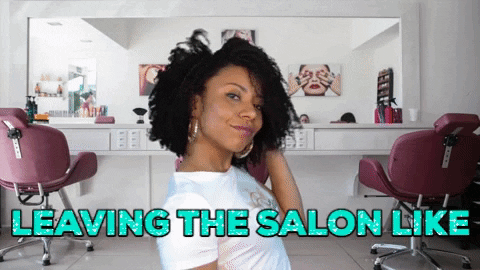 A product that has been around for more than a century, a hair tonic is designed to make the hair smoother and silkier, giving it the glossy look while encouraging hair growth.
While it is used in almost every barber shop, you can also get it for yourself for home use too!
To make the process of choosing the right product easier for you, we have compiled a list of the 11 Best Hair Tonic in Singapore that will solve all your hair problems!
1. Dashu Anti-Hair Loss Herb Hair Tonic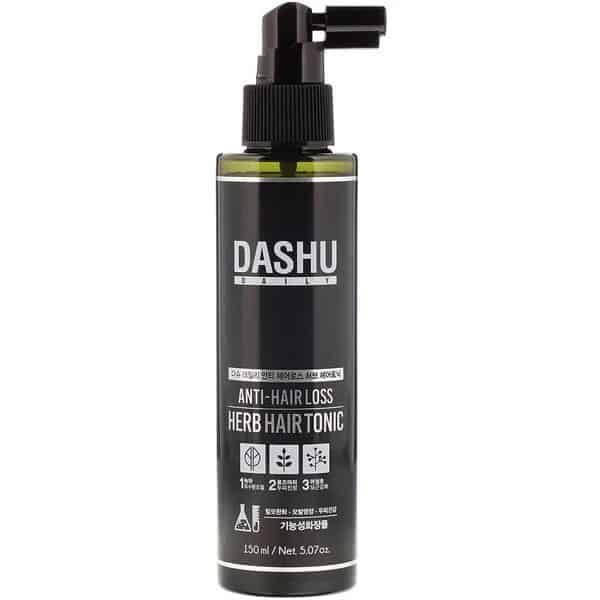 Infused with 9 patented natural herbal ingredients, the Dashu Anti-Hair Loss Herb Hair Tonic heals sensitive scalps and strengthens the hair from the root to prevent hair loss.
It also contains Salicylic Acid, L-Menthol, and D-Panthenol that work together to exfoliate, cool, and treat damaged parts of the scalp to give your hair a radiantly healthy finish.
2. Alpecin Caffeine Liquid
Made in Germany since 1930, Alpecin has succeeded in stopping the negative effect of testosterone, thereby effectively fighting the cause of hereditary hair loss.
Backed with scientific research conducted by German scientists, this unique caffeine formula helps to strengthen hair growth and extends the life span of your hair.
3. GRAFEN Root Booster Tonic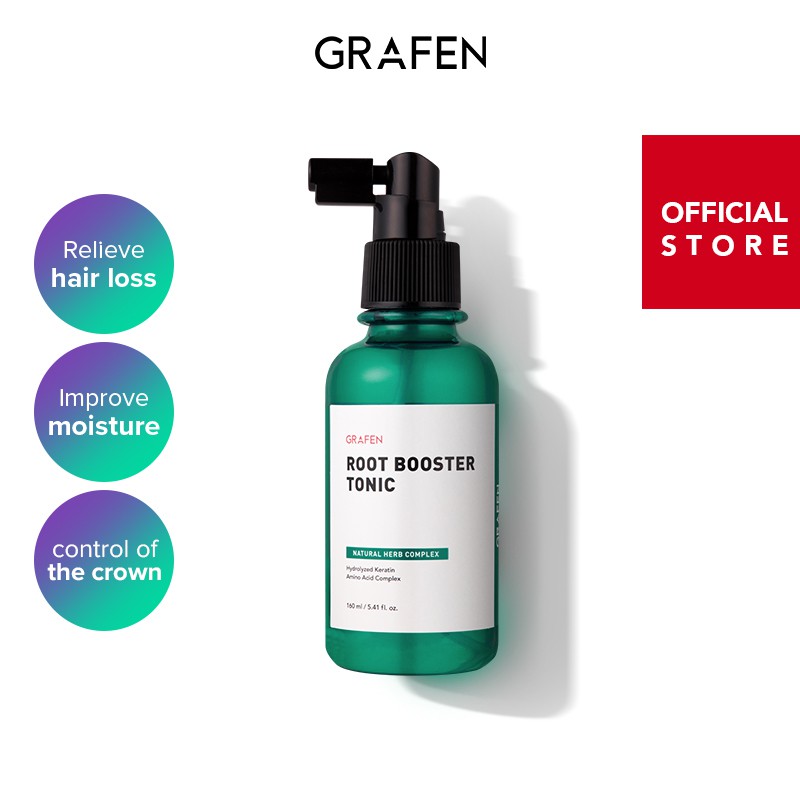 Korea's No.1 product on hair care line, GRAFEN Root Booster Tonic is recommended for people whose hair gets greasy, inflammation and fallouts easily.
With no use of artificial pigments and fragrances, this hair tonic also contains plant-derived extract ingredients and 17 kinds of amino acids.
4. SOME BY MI Cica Peptide Anti Hair Loss Derma Scalp Tonic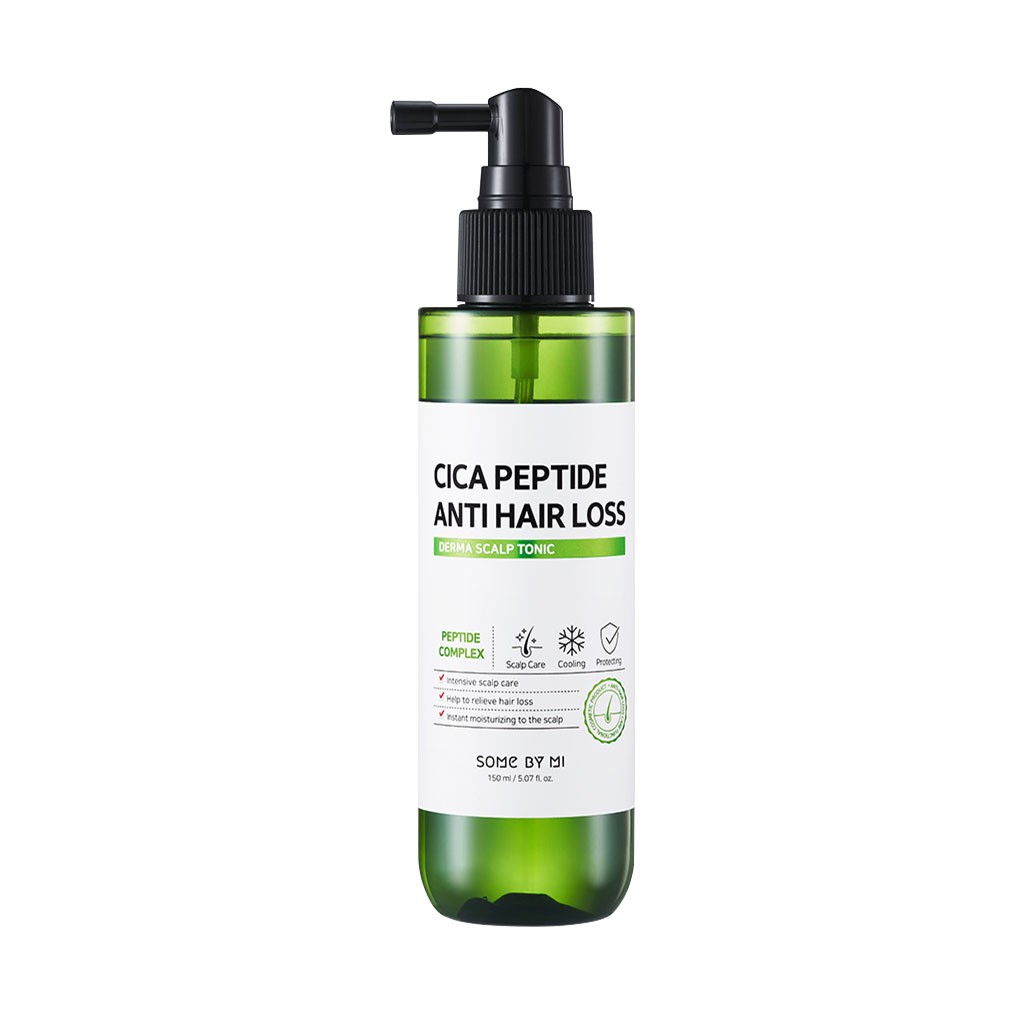 A complex with 11 types of peptides, Biotin, and vegetable proteins, this hair tonic formula by SOME BY MI provides nutrients to the scalp and help you achieve healthy hair with high elasticity.
One that is not sticky and sprays like a fog without any blobs, the Cica Peptide Tonic finishes with a refreshing feeling, making it perfect to use everyday, whenever.
5. NaturVital Hair Loss Tonic Treatment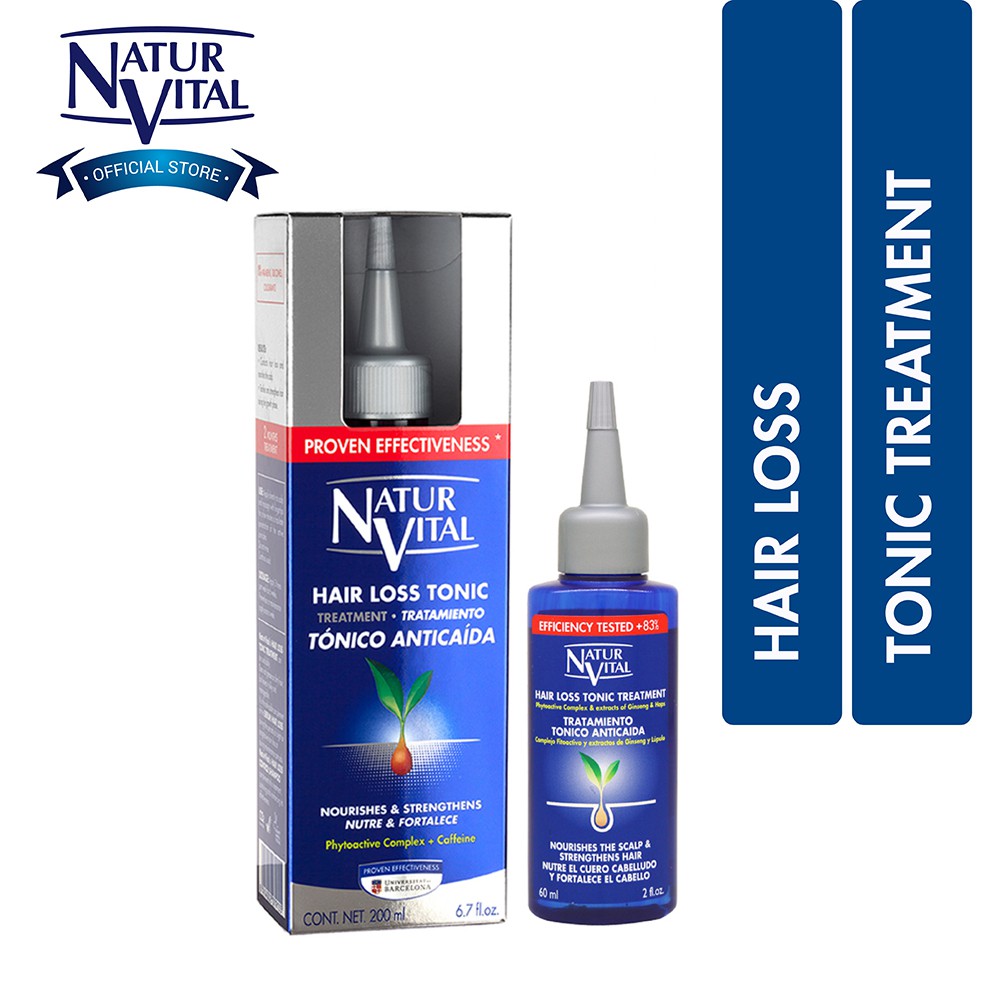 With an efficiency of up to 83% in combating hair loss based on an efficiency test held over 6 months on 25 men and women, NaturVital Hair Loss Tonic Treatment is the perfect treatment to combat the first signs of hair loss or for permanent hair loss prevention.
Nourishing and hair strengthening, this hair tonic contains a Phytoactive Complex derived from germinating Wheat germ and Soya bean, which, boosted by Ginseng and Hops extracts, provides the hair bulb with the energy and nutrients needed to strengthen and tone hair in its growth phase.
6. Plantur 39 Phyto-Caffeine Tonic
Developed especially to support the menopausal changes a woman's body goes through, Plantur 39 Phyto-Caffeine Tonic contains a special galenic formula that ensures that the active ingredients such as caffeine can travel all the way directly to the hair shaft to unleash its effect.
Recommended to be used once a day for 120 seconds, this hair tonic helps complement and support energy boost from Plantur 39 Shampoo and increases the protection for your hair with daily application.
7. Schwarzkopf Seborin Hair Tonic
A hair tonic that helps you get 80% stronger hair instantly, Schwarzkopf Seborin Hair Tonic uses high technology effective formula to target consumers with severe hair loss and scalp problems.
Regenerates the hair from the roots to the tip, Seborin contains pro-vitamin B5 that penetrates into the roots and hair and repair damaged hair from within.
8. PHS HAIRSCIENCE FEM Fortify Hair Growth Tonic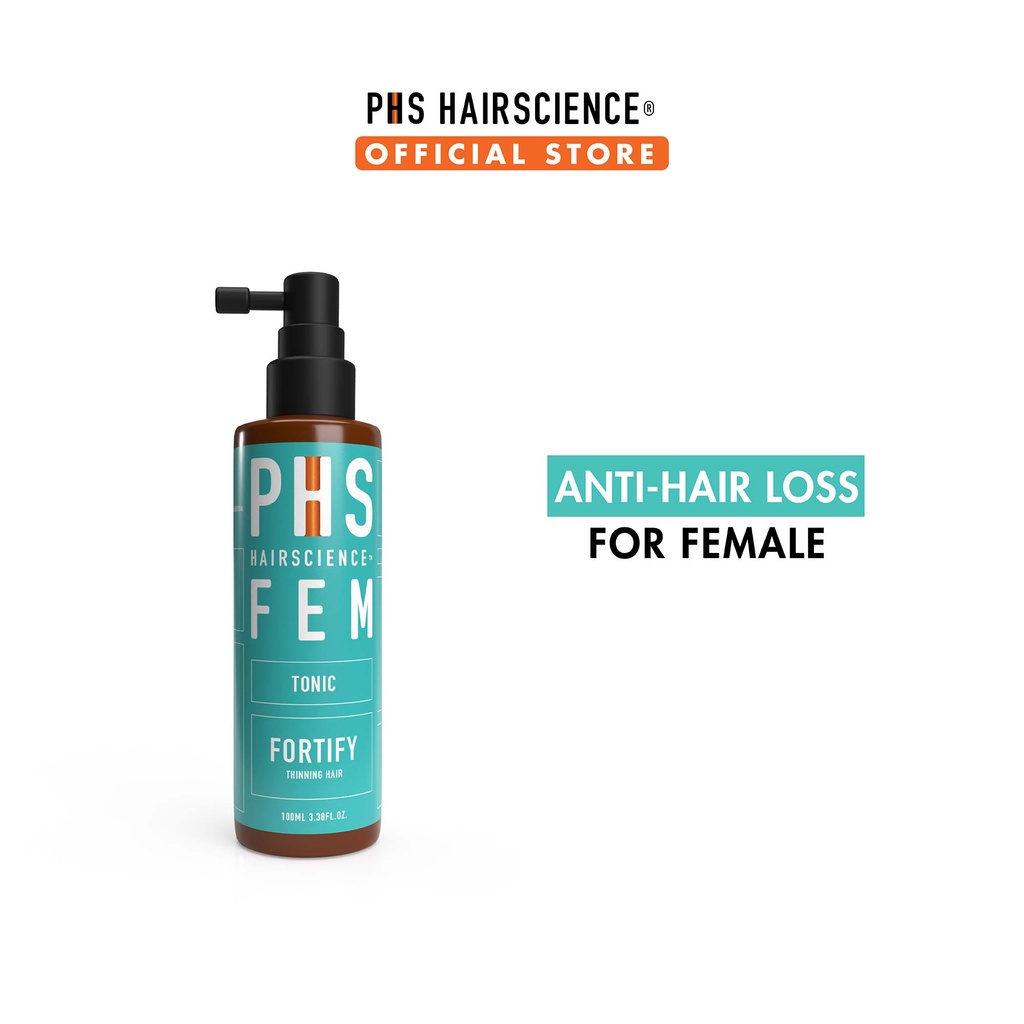 Have you been noticing significant hair loss when brushing your hair or in the shower? If you are experiencing all-over hair thinning, then this Fortify Hair Growth Tonic by PHS HAIRSCIENCE is for you.
Developed and certified by trichologists, this product is formulated with patented stem cell ingredients, optimally concentrated for effective results and free from harmful additives.
9. COCOMO Terapic Premium Total Hair Tonic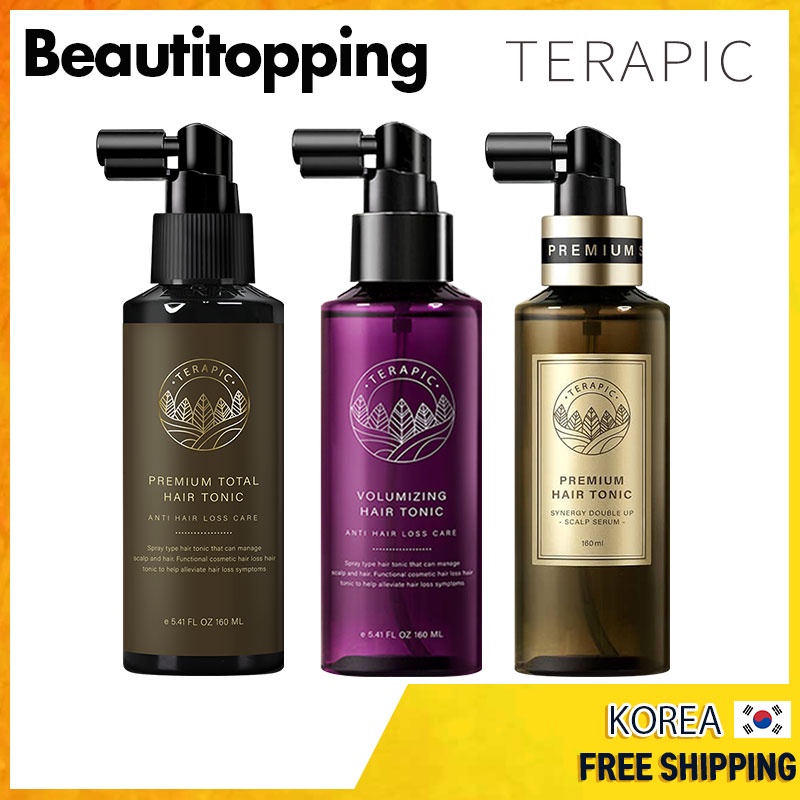 A functional hair-care product that helps alleviate hair-loss symptoms, the Terapic Hair Tonics are made with the Terapic Synergy Nanosome that helps your scalp absorb the nutrients and making it stronger to withstand and grow a thick head of hair.
In addition, they contain L-Menthol to cool your scalp, Salicylic Acid to keep your scalp clean and Dexpanthenol to maintain the oil-water balance.
Treat yourself with the Terapic Tonics and let your hair take a break from its damaged and rough routine!
10. Herbal Harvest Japan Yohmo Hair Tonic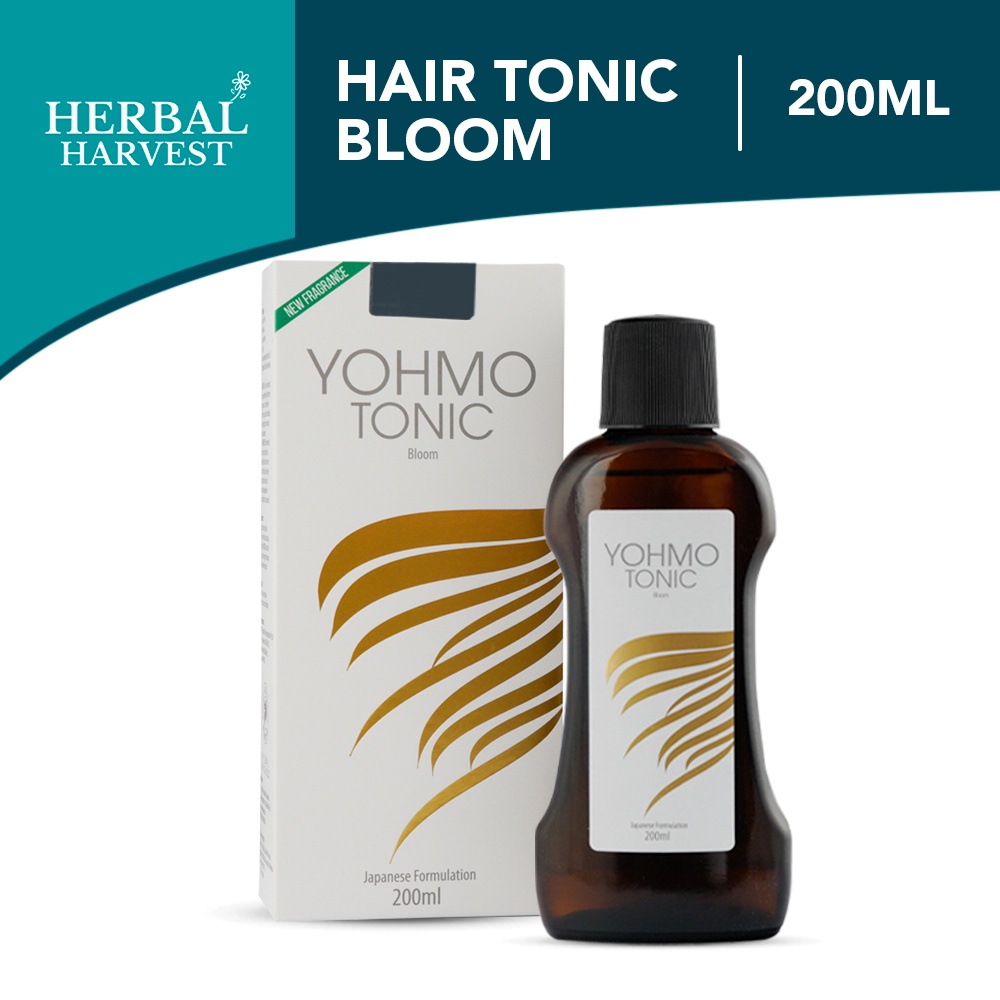 Formulated by one of the biggest pharmaceutical company in Japan, Sankyo Co. in the 1970s, Herbal Harvest Japan Yohm was developed after 5 years of R&D, and stringent testing to produce a product that delivers the visible results consumers are looking for.
Made with a proprietary Japanese formula that is proven to effectively deep cleanse the scalp and hair follicles and replenish the roots with beneficial nutrients, this product will prevent dull, dry hair and split ends while keeping your hair soft, smooth and shiny at all times.
11. COCOMO The Black Hair Tonic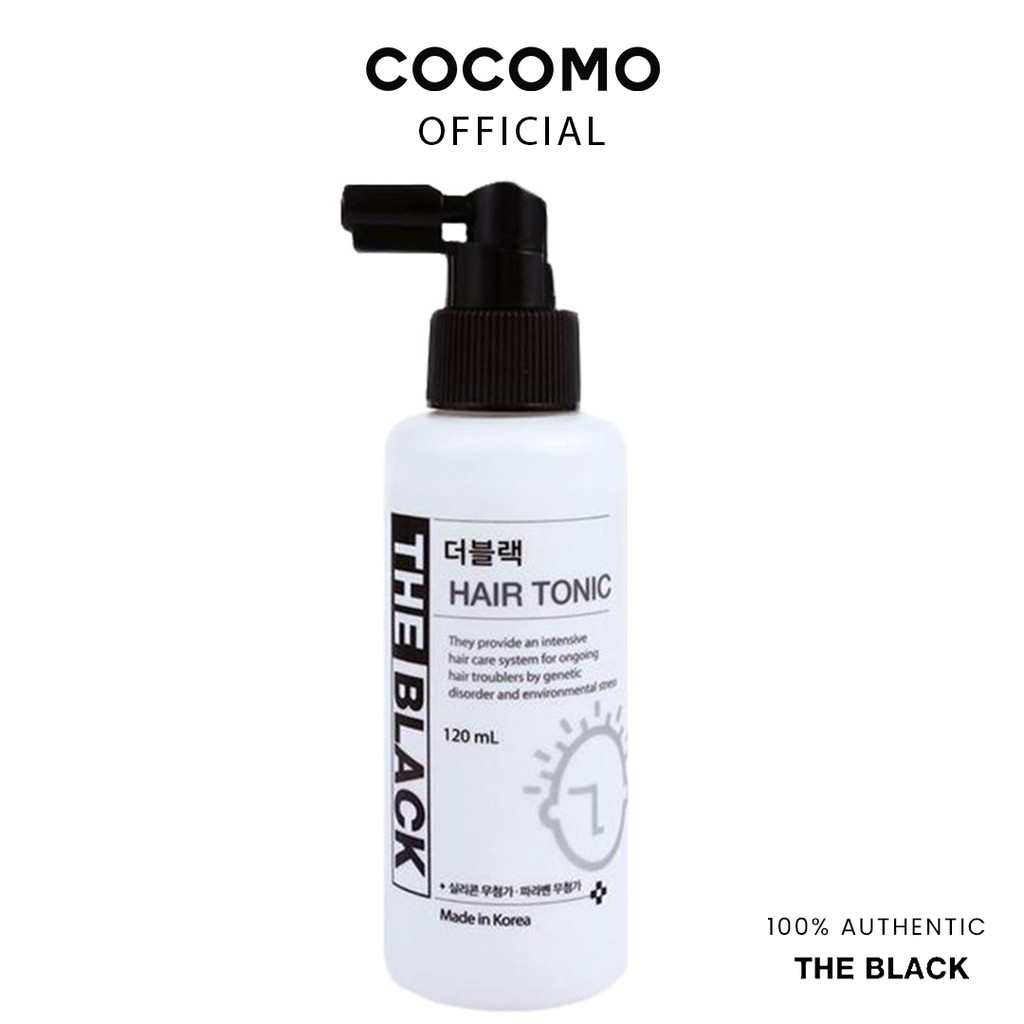 Offering more than just the healing of damaged scalp tissue, COCOMO The Black Hair Tonic contains Niacinamide, Tocopheryl Acetate, and Copper Tripeptide to stimulate increased blood flow to the scalp area.
Sending you off with more than enough invigoration to grow back strong, lustrous hair, this hair tonic gives your scalp the full healing and restorative treatment you need when it comes to scalp focused treatment.
Conclusion
Do you have any reviews and comments to share regarding our choices for the best hair tonic in Singapore?
While SBO is committed to supporting our local businesses, we welcome any feedback and anonymous sharing regarding your experience with the listed 11 Best Hair Tonic in Singapore.
We hope that this guide will be useful in helping you to make an informed decision when it comes to finding the best hair tonic in Singapore.
Featured Image by Apothecary 87 on Unsplash
Explore More Content