10 Best Clinics for Double Eyelid Surgery in Singapore to Give You a Refreshed Look [2023]
Our selection of the 10 Best Clinics for Double Eyelid Surgery in Singapore is second to none, to allow you to achieve the look that you desire.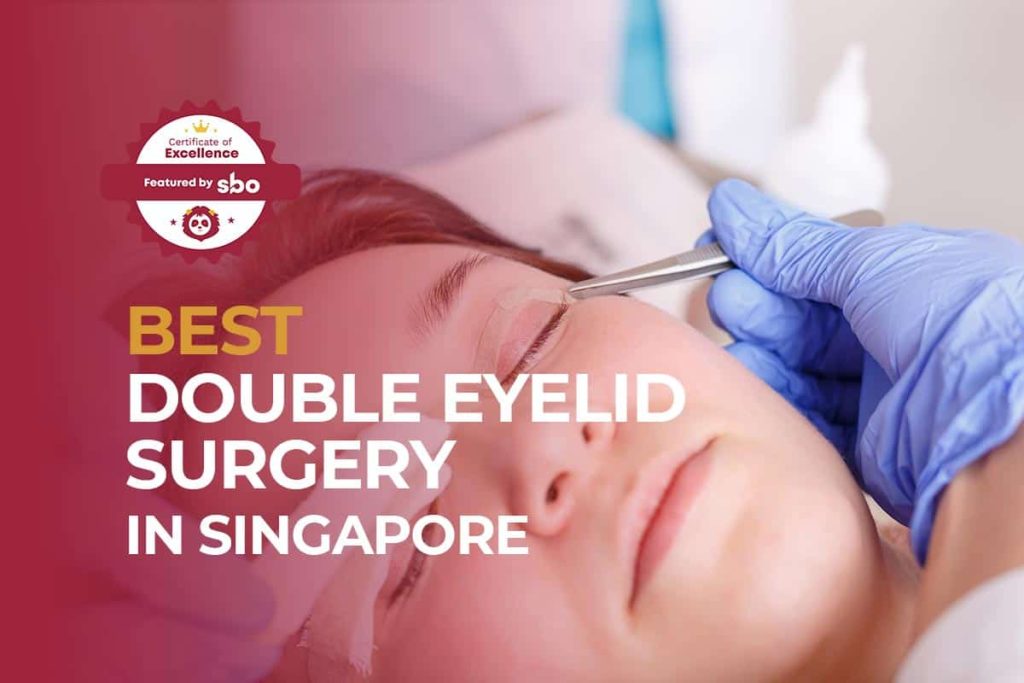 Blepharoplasty – also known as Aesthetic Eyelid Surgery – is a procedure used to create double eyelids and a way to achieve the look you've always wanted.
It's often performed for a variety of reasons, but most patients undergo this cosmetic procedure to alter the appearance of their eyelids to better suit their aesthetic preferences. When correctly performed, you can go from the appearance of a single smooth eyelid to create a crease along the upper eyelid that looks as natural as a natural double eyelid.
While doing up some research or going in for a consultation, it is important that you are fully informed before you proceed with this surgery. You want the best doctor who understands the end result you have in mind, your medical history and your needs.
If you are considering eyelid surgery, we have the breakdown of the 10 Best Clinics for Double Eyelid Surgery in Singapore here, just for you.
1. Illumia Medical – Aesthetic Clinic & Plastic Surgery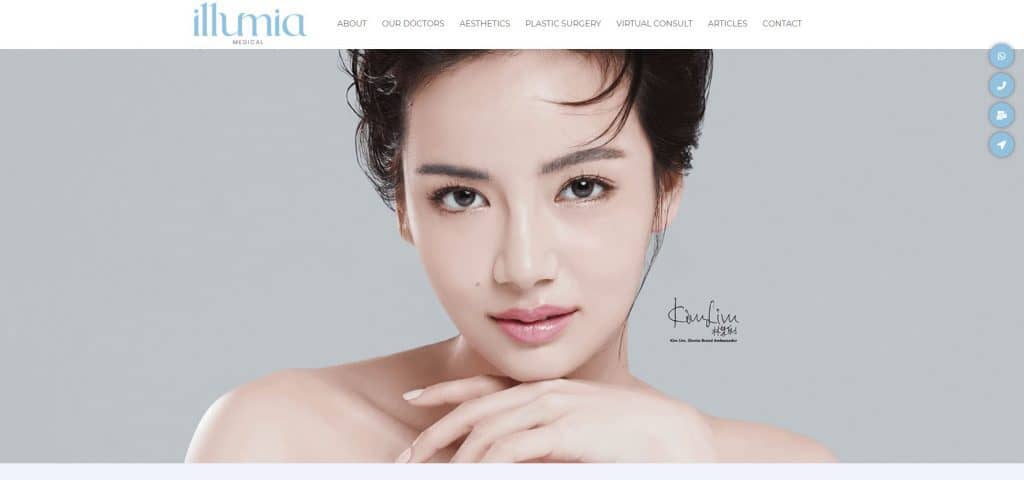 It should allay your fears that the plastic surgeon at Illumia Medical is fully accredited with the Ministry of Health, is double-fellowship qualified, and has extensively trained and observed with eminent blepharoplasty surgeons from the East and West.
What also matters is that he will provide a thorough assessment and after consultation, recommend an appropriate and customised procedure to achieve what you desire.
2. Colin Tham Plastic Surgery Clinic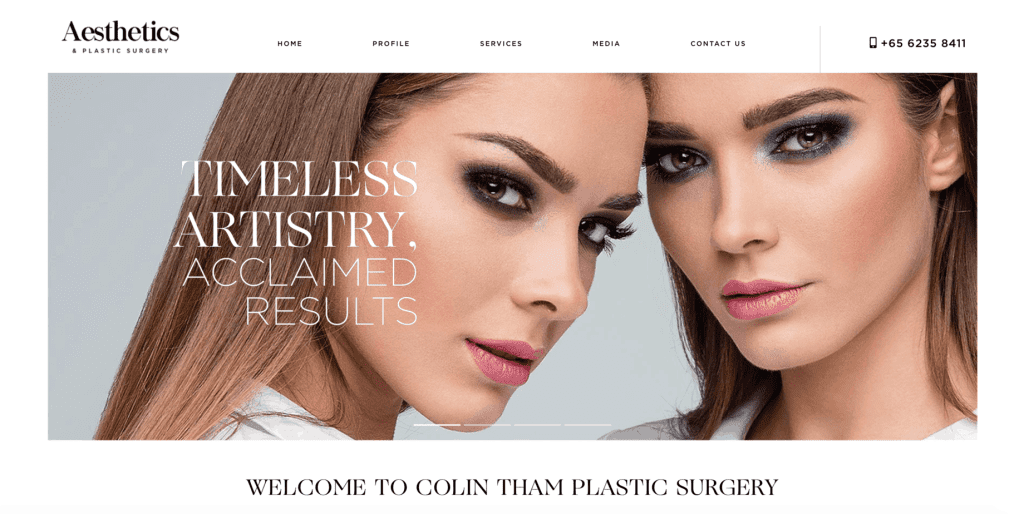 The Colin Tham Plastic Surgery clinic specialises in both the traditional incisional method and is also equipped to provide newer methods of double eyelid creation that are non-incisional and essentially scarless. The procedure will then be performed by Dr Colin Tham, a consultant plastic surgeon accredited and recognized as a specialist reconstructive and plastic surgeon by MOH, who also brings over 20 years of experience to the table.
The procedure is also carefully tailored to your measurements (such as crease height and shape) so that they complement and enhance your appearance perfectly. This allows patients to achieve more radiant, expressive and youthful eyes without leaving behind any conspicuous trace.
3. Sweng Plastic Aesthetic and Reconstructive Surgery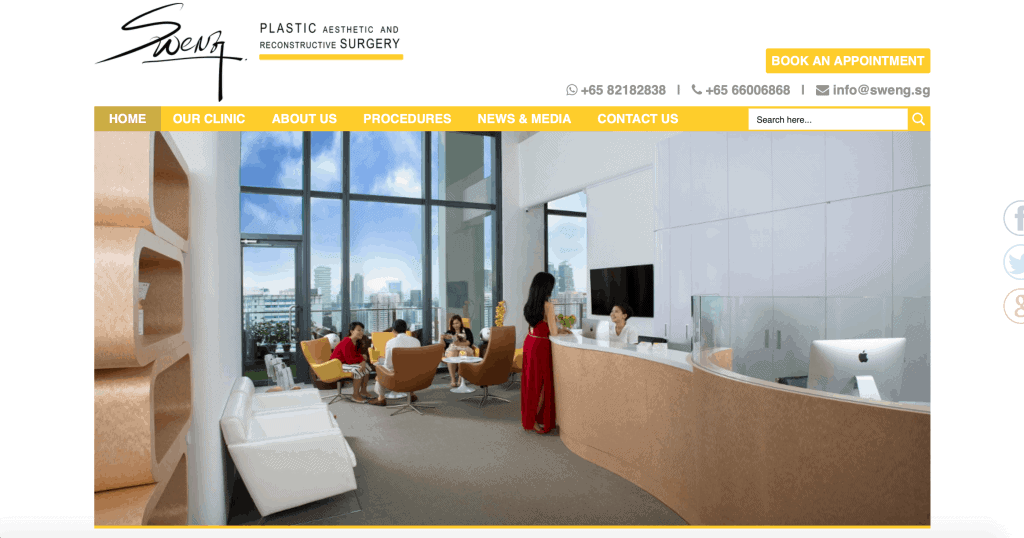 Sweng Plastic Aesthetic and Reconstructive Surgery are designed as a one-stop facility, from the point of consultation to recovery to give you a comfortable experience. The operating facility is also fully equipped with a MOH accredited Ambulatory Surgical Centre as well as state-of-the-art health care facilities to ensure that patients receive premium treatments.
The surgeon, Dr Ng Siew Weng, graduated from the Medical Faculty of the National University of Singapore and pursued several Post Graduate Diploma programs, two of which were in Dermatology. He is highly trained and as an expert, you can expect a very high-quality assessment and procedure.
4. Allure Plastic Surgery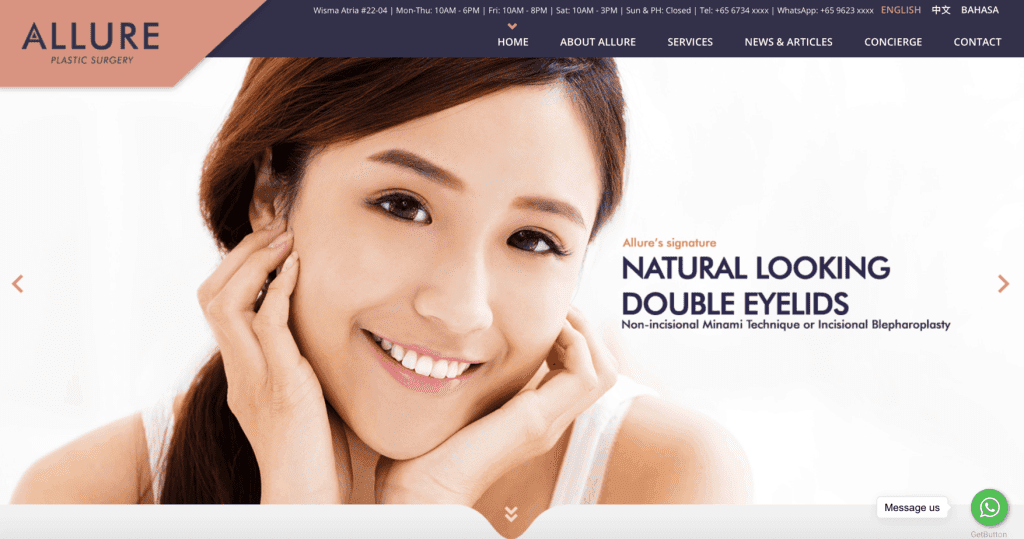 Allure Plastic Surgery is headed by consultant plastic surgeon Dr Samuel Ho. Having trained in Korea, Dr Ho also has extensive experience in performing delicate and intricate eye rejuvenation and surgery.
To get you started, Dr Samuel Ho will conduct a detailed consultation to evaluate your facial anatomy and discuss with you the changes you desire or any concerns you have about the epicanthoplasty surgery.
As part of total patient care, they offer a wide range of health concierge services for both international and Singapore-based patients to ensure a smooth and comfortable experience.
5. Shens Clinic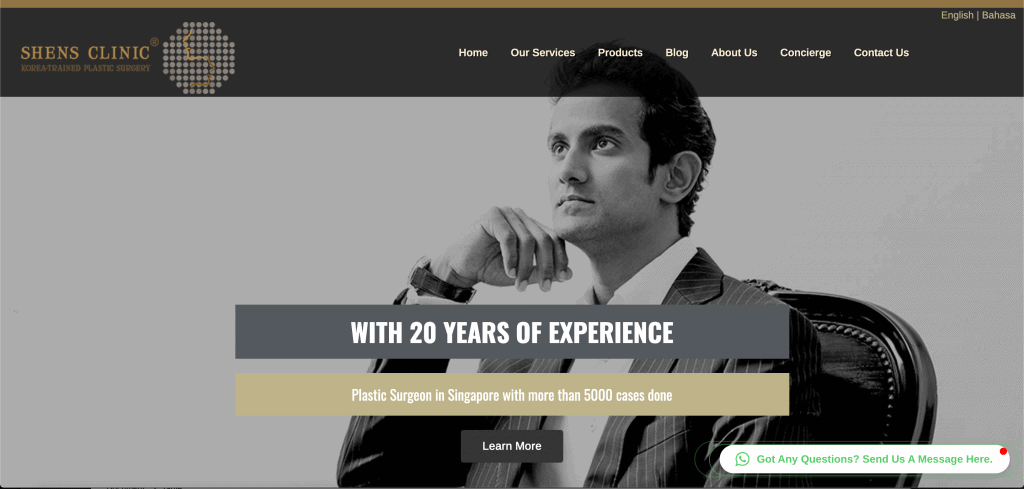 At Shens clinic, the Scarless Double Eyelid Creation is done using a modified triple eyelid stitching method for a longer crease with multiple anchor points.
This does not create any incisions and hence scars for more natural-looking results. His training in Korea allowed him to change this technique to create a niche procedure that he has since performed on more than 1000 individuals in Singapore.
The specialised team at the eye clinic includes a select group of nurses who have been trained to do the marking of the upper eyelids for more than 10 years. Thus, you can expect excellent results to be delivered.
6. Dr Leo Plastic & Reconstructive Surgery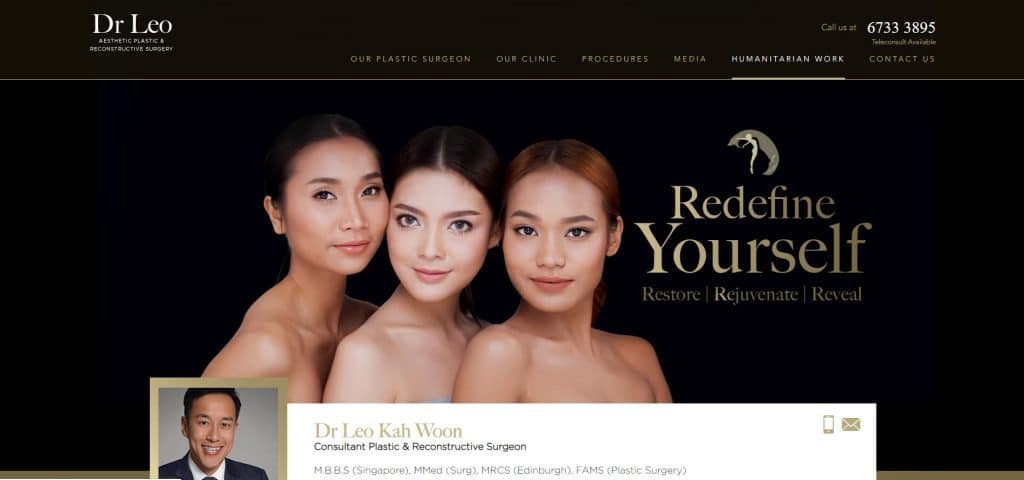 For double eyelid creation, the techniques used here are either suture blepharoplasty or incision upper blepharoplasty. Dr Leo Kah Woon, being an experienced plastic surgeon accredited by MOH, can make an accurate diagnosis of the problem and recommend the appropriate surgical treatment for you.
Reviews talk about how satisfactory the results were and how attentive Dr Leo was in addressing his patients' concerns.
7. Woffles Wu Aesthetic Surgery & Laser Centre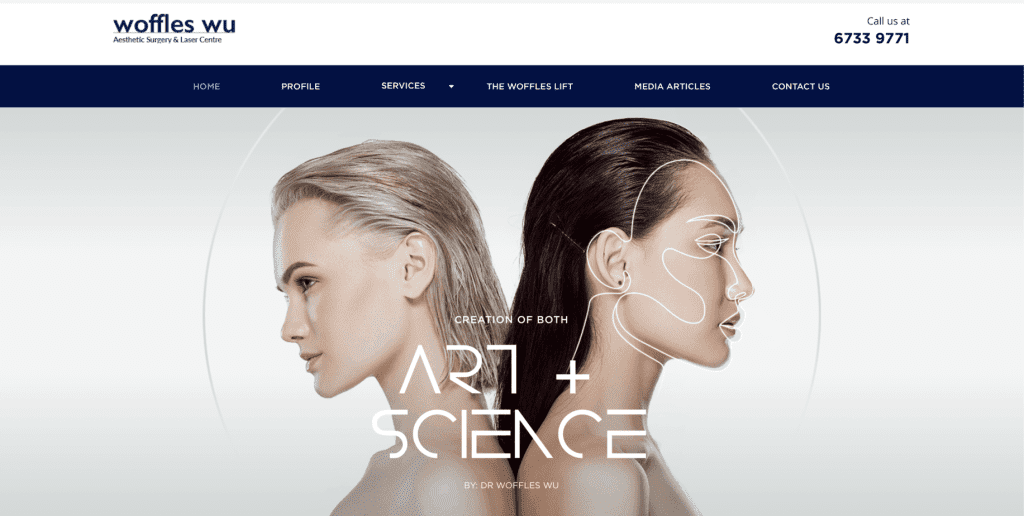 Dr Woffles Wu is an innovative and experienced plastic surgeon from Singapore for those seeking aesthetic alterations. Those seeking the double eyelid cosmetic procedure are encouraged to ask about various aspects of the surgery and consult the surgeon about their expectations.
Reviews are mixed, although there is a general consensus that the surgeon is understanding and highly skilled. A pro-tip would be to ask all your question upfront so that you understand exactly what this surgery will entail and what you are paying for.
8. MH Plastic Surgery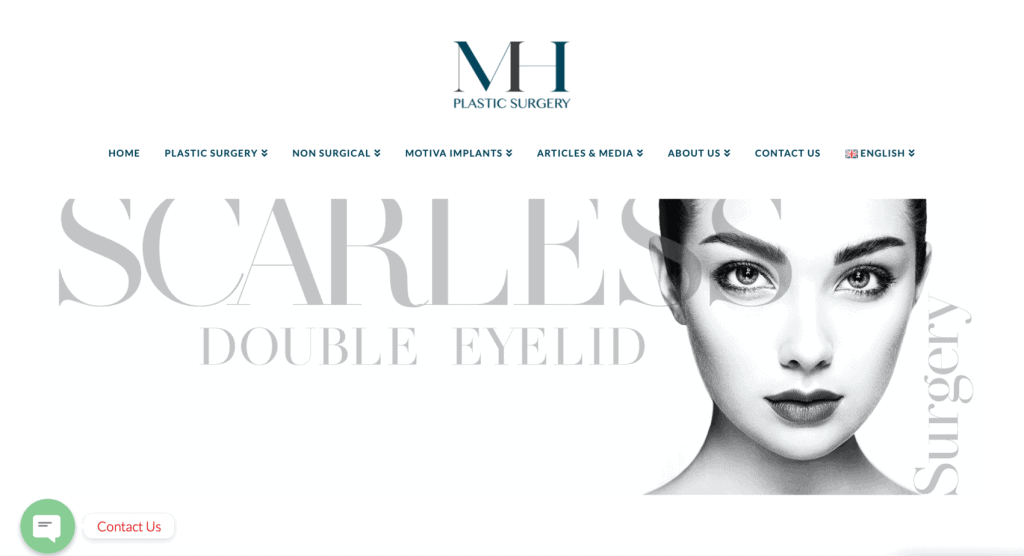 Dr Martin Huang is a fully trained, certified and accredited plastic surgeon. Dr Huang has over twenty-five years of experience with scarless double eyelid stitching procedures.
In treating many hundreds of patients over the years, he has continuously tweaked and refined the technique to its current state of being a sophisticated, versatile and reliable technique for creating natural-looking creases with a low failure rate of less than 1%.
Dr Huang will personally plan the design and height of your double eyelid crease together with you so that your preferences are taken into consideration and you have input into the type of double eyelid crease that he creates for you.
The quality of Dr Huang's work in cosmetic eyelid surgery has received peer acknowledgement in many parts of the world and especially in Asia, and he is a sought after speaker on these subjects. You can therefore be assured that you will be in the hands of a respected and professional specialist known for this kind of surgery.
9. TES Clinic for Face & Jaw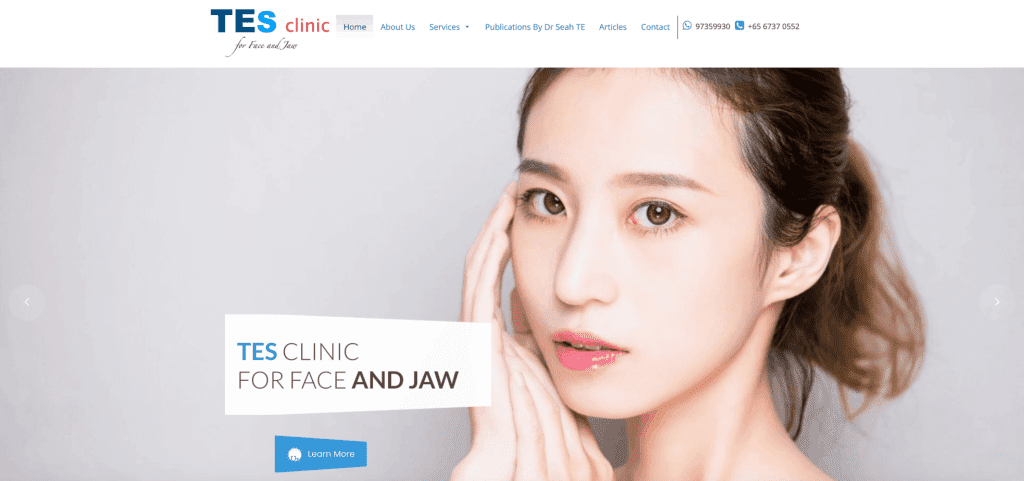 Dr Seah Tian Ee is an Oral & Maxillofacial Surgeon with a special interest in facial aesthetic procedures and the correction of jaw anomalies. You can also find many of his publications here.
So what do reviews say about the procedure here? Patients rave about how trustworthy, assuring and caring the surgeon is – giving you the much-needed confidence to go through with the surgery.
10. Polaris Plastic Surgery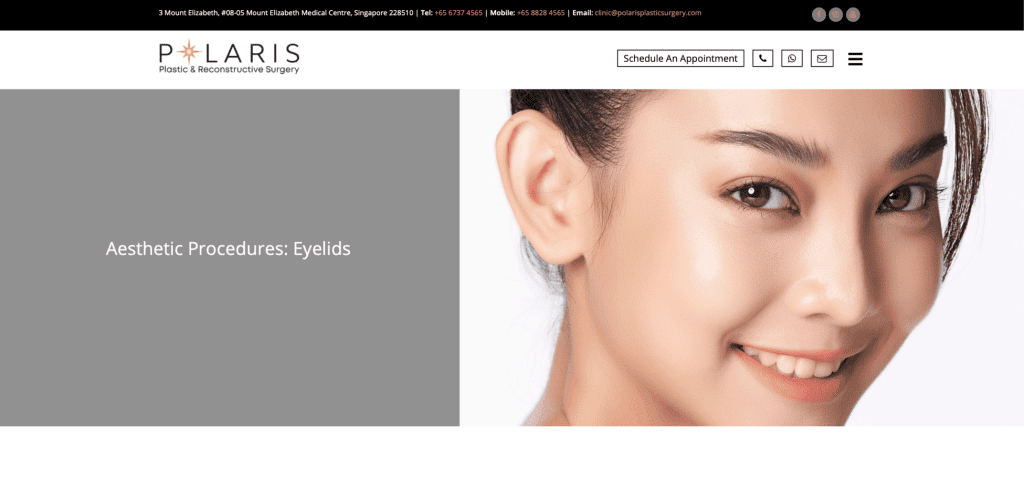 Located in Mount Elizabeth Hospital, Polaris Plastic Surgery is a patient-centric plastic surgery practice providing tailored treatments in eyelid enhancement, ensuring quality patient care of the highest safety and standards.
Led by consultant plastic surgeon and medical director Dr Adrian Ooi, patients can be rest assured that they will be guided through their treatment processes to achieve their goals with satisfactory, lasting results.
Conclusion
Before you go down to a clinic to take an eyelid assessment, it will be good to read about what the double eyelid surgery entails, and what you can expect about the results and aftercare. Make a list of questions and consult with the doctor so that they can create the best personalised treatment for you.
We hope that this guide to the best clinics for double eyelid surgery in Singapore will help you make an informed choice based on the experience of the surgeon, convenience of the location, and reviews. 
While SBO is committed to supporting our local businesses, we welcome any feedback and anonymous sharing regarding your experience with our recommended clinics for double eyelid surgery in Singapore.
Explore More Content