10 Best Salons for IPL Hair Removal in Singapore to Stay Smooth [2023]
If you can't bear the hair on your body, check out these 10 best salons for IPL hair removal in Singapore!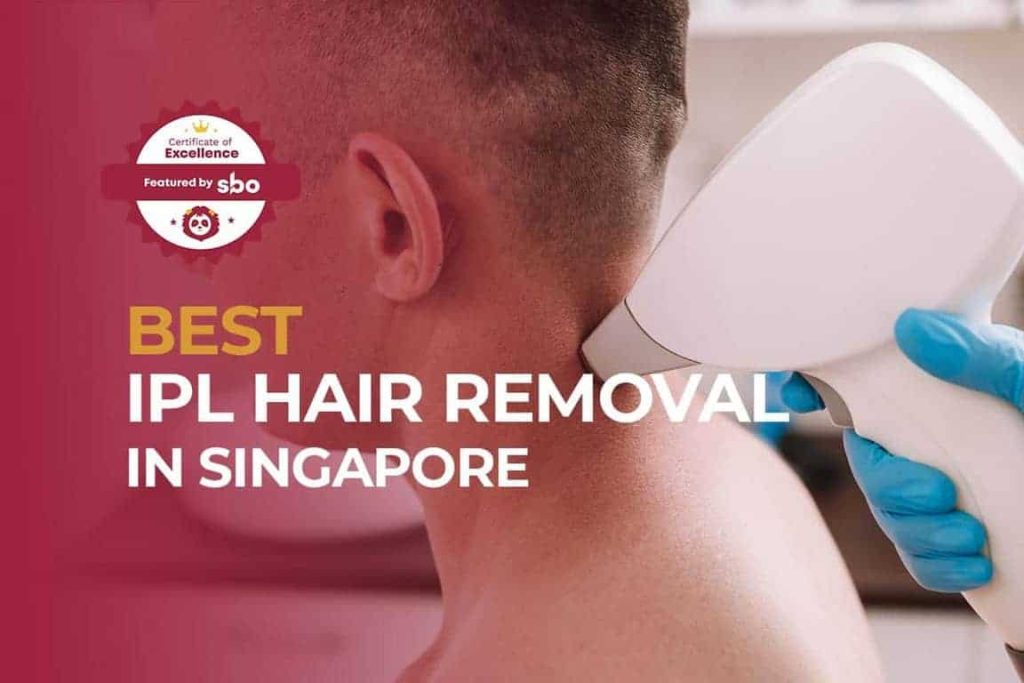 Some of us prefer to be as smooth as a baby's bottom when it comes to the hair on certain parts of our body.
While hair removal methods were once limited to waxing, plucking and shaving, many newer precedents that offer permanent hair loss have been gaining popularity. Today, you'll find many types of hair-removal treatments, including IPL, LED, laser, SHR, electrolysis and more.
In this article, we'll be targeting one of the earlier techniques to hit the market, IPL hair removal treatments, and where you can find the 10 best salons for IPL hair removal in Singapore!
1. EstheClinic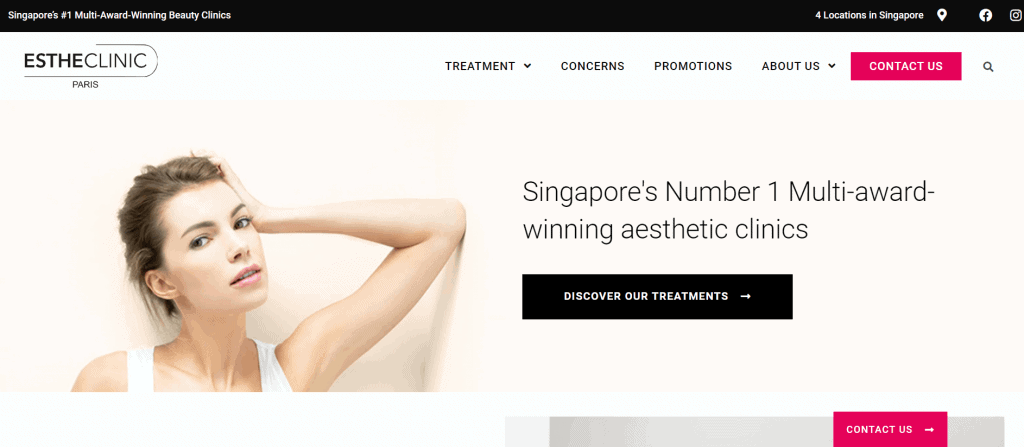 French beauty clinic EstheClinic will leave you going "Ooh la la!" in awe once they've done their magic.
Having bagged multiple awards, this beauty brand has been creating 20 years of effective results for women in the region. It combines cutting-edge technology with performance cosmeceuticals to deliver highly useful aesthetic treatments.
EstheClinic uses the latest IPL permanent hair removal technology for a non-invasive method to remove hair comfortably and effortlessly. Achieve the silky-smooth skin you've always wanted without the fuzz and fuss! Plus, its patented technology from France is suitable for all skin types, and you also get a 50% discount for your first session.
2. Only Aesthetics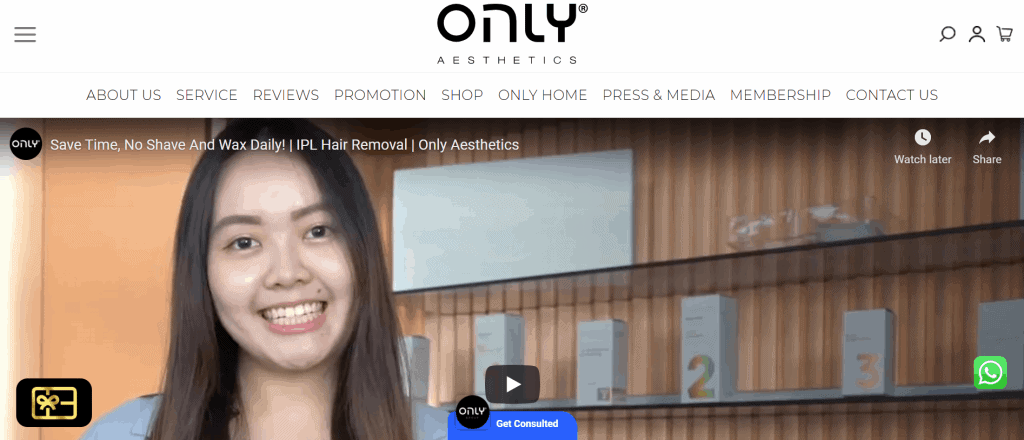 After more than 15 years of serving satisfied customers, Only Aesthetics continues to take the industry by storm. It prides itself on using contemporary technology to offer outstanding results. Along the way, it's cinched plenty of awards as a testament to its unwavering dedication to delivering only the best.
They treat every customer differently by tailoring the treatments and catering to their unique needs. At Only Aesthetics, you'll be treated to the latest IPL hair removal machines and devices that have been proven to attain permanent results within a short time frame.
Packages start from an affordable $158, and both genders can enjoy tailored packages for them!
3. Skin Fitness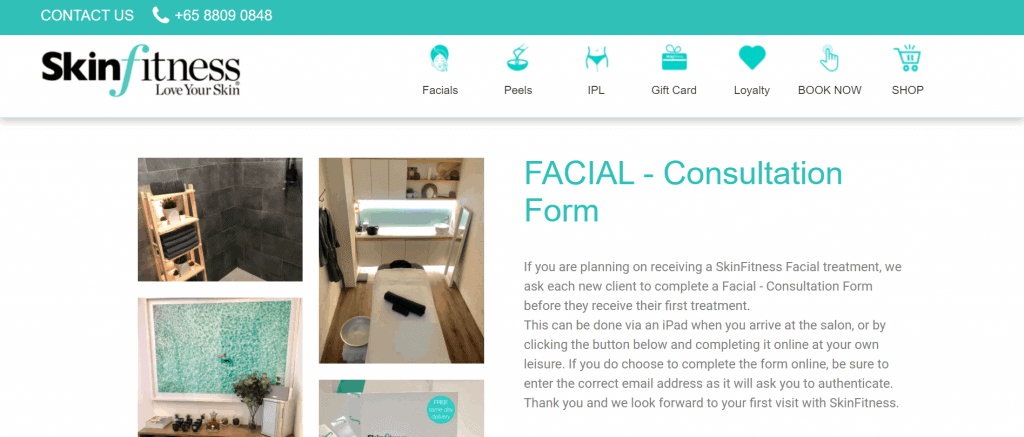 SkinFitness is focused on its goal of delivering highly effective treatments that give you real results.
It works with products and services formulated from the pinnacle of care and ethics. It distinguishes itself from traditional beauty salons by adopting an educated approach to your skin concerns and well-being. There are no gimmicks, hard-selling, or scheming – just honest and remarkable products that'll make a visible difference.
SkinFitness uses USA-made and FDA-approved IPL lamps crafted from the newest technology to give you a painless and quick experience. Prices begin from $29!
4. Pink Parlour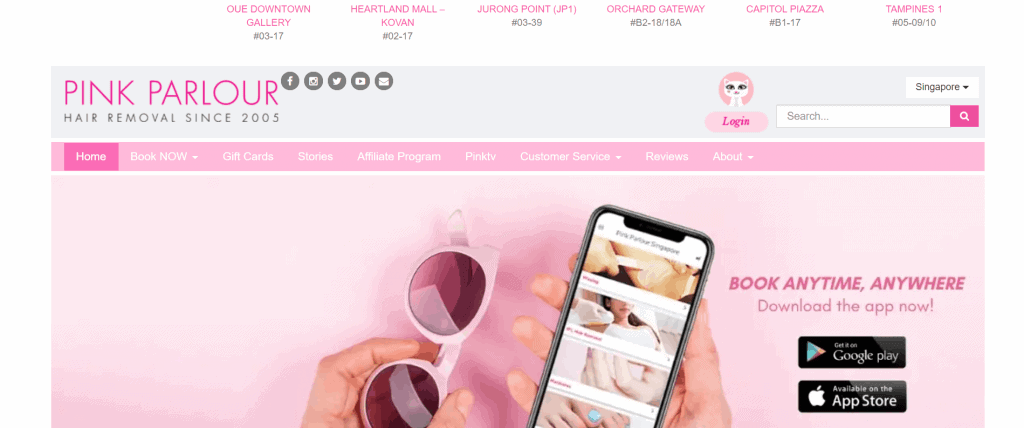 Committed to providing customers with effective treatments, Pink Parlour constantly aims to improve its services, operations and knowledge. It also carries out its practices with honesty and integrity, making it its mission to empower women to take charge of how they can look and feel.
With over 60,000 customers across the region, Pink Parlour differentiates itself from the competition by spearheading premium services like leading Brazilian wax treatments. It specialises in male waxing and spray tanning services in the region. 10 years of success and a slew of awards later, it's now a proud industry trailblazer.
Pink Parlour combines IPL and RF technology for its painless IPL hair removal service for both men and women!
5. SSKIN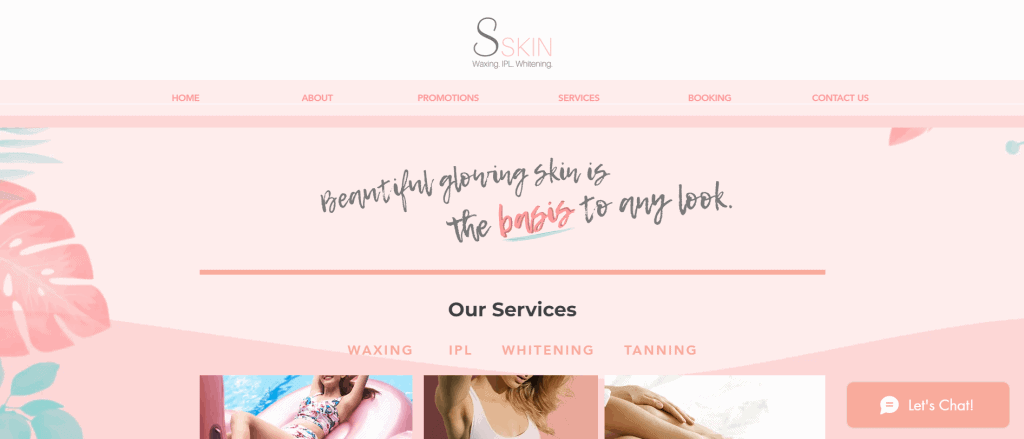 A budding new addition to the market, SSKIN advocates that supple, soft and glowing skin makes up the fundamentals of any look. It strives to provide customers with safe and effective treatments for every gender. The allure in its trendy, youthful and Instagram-worthy interior is real, delivering a cosy and modern private setting for your beauty needs.
SSKIN has powerful IPL treatments that target various parts of the body, like the underarm, stomach, back, butt and more. Prices start from $48 onwards, and packages are available in-store as well! Apart from successfully removing hair at the targeted area for up to 3 years, the service also treats ingrown hair and whitens existing pigmentation.
6. Chez Moi De Beaute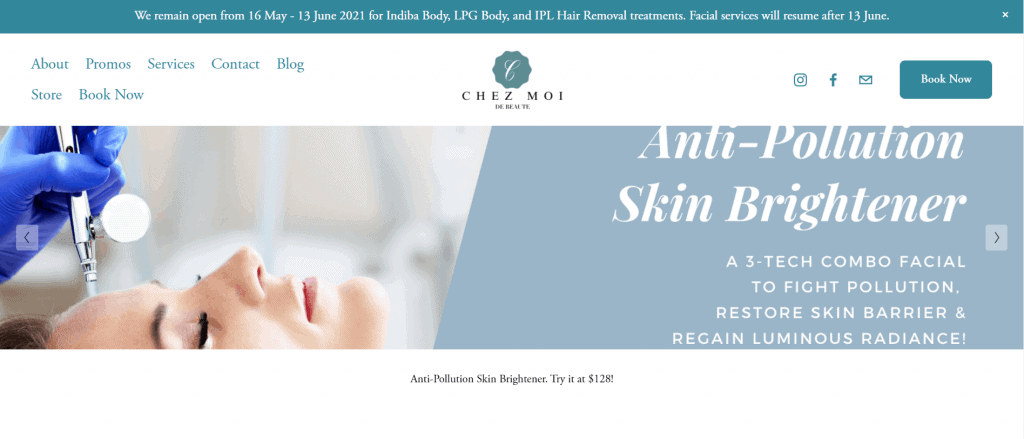 Translated, Chez Moi De Beaute means "My Home of Beauty", the meaning of which encapsulates its intention for every customer. It's what you'll discover at their salon in the heart of Orchard – a homely ambience with affable staff and skilled, gentle therapists.
Customers are more than that: they're friends that are meant to be cared about. This means that they don't introduce senseless product pushing, and only wish to help you embrace your beauty. Each treatment is customised to your unique needs using the analytical skills of experienced therapists and technology.
Its SHARPLIGHT DPC IPL has a cold-tip applicator for minimal pain and hassle-free hair reduction processes. Prices start from $100 onwards!
7. J Studios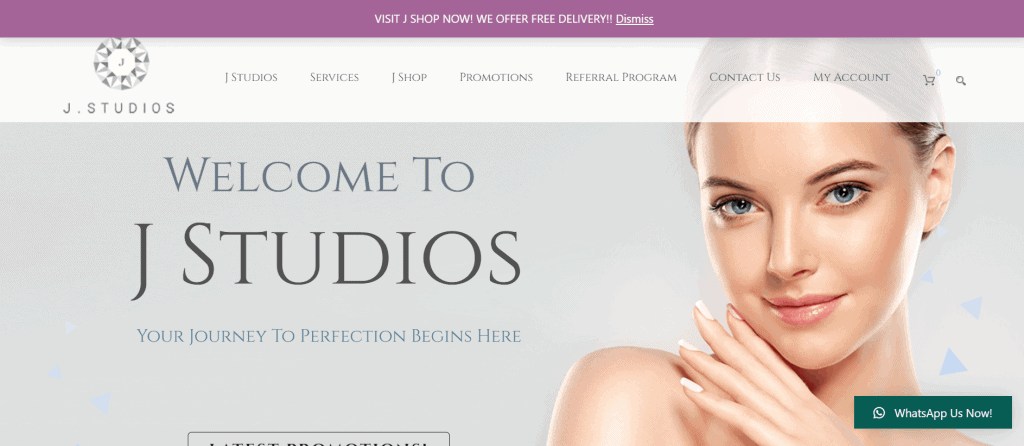 J Studios was built from a home-based business a decade ago. It became a professional beauty salon and has continued to offer acne facials and IPL hair removal. It poured plenty of heart and passion into its services, gradually building up a solid customer base.
After receiving an exclusive invitation by Paris-based Bernard Cassiere to join hands and establish the first Bernard Cassiere premium salon in Singapore, the team at J Studios received professional training and audit. Today, it sells Bernard Cassiere skincare products and premium facials.
J Studios provides its IPL hair removal treatment that guarantees immediate results after the first session. Modern technology is used with an effective cooling system to ensure a comfortable and gentle treatment experience.
8. Wink Wax Wellness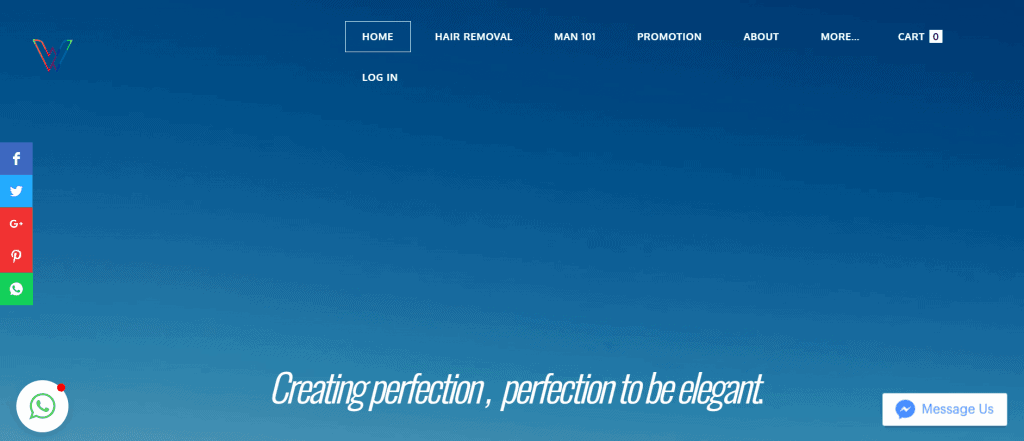 Wink Wax shares a humble story of its roots back in a shared shop space in Clarke Quay. From a simple service provider years back, Wink Wax has evolved to become a leading industry player for over a decade. It continues its relentless pursuit of innovation to deliver an exemplary customer experience.
Apart from providing in-house waxing products to the B2B market, it's also an educational provider for students interested to learn aesthetic treatments. It has multiple hair removal treatments, one of which uses IPL technology.
Get long-lasting results from a short treatment duration at an affordable price of $38 onwards!
9. Shugar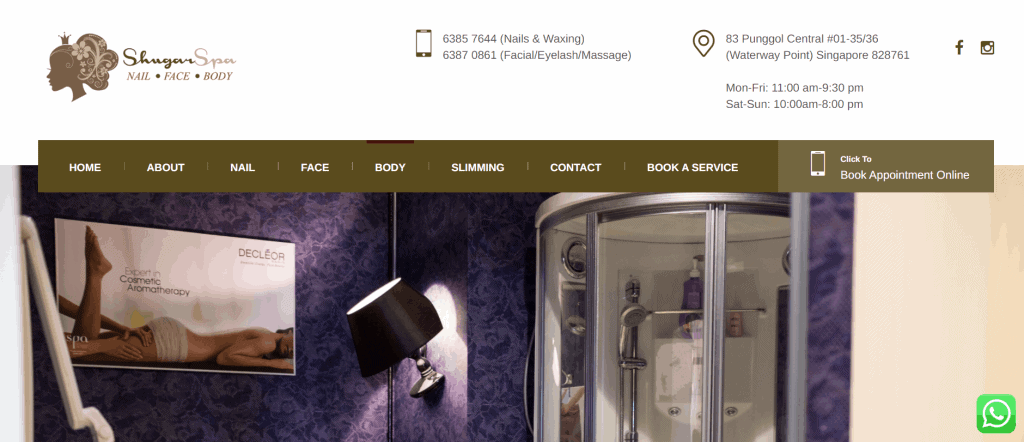 Over 20 years ago, the founder of Shugar Spa ventured into the beauty and wellness industry when she began Classic Beauty Care at Orchard Road. After achieving success and acclaim, she expanded to Shugar Nail and Shugar Spa.
Shugar Spa provides customers with a holistic solution for beauty, skin and nail care. It aspires to educate and support customers in caring for their looks and in the process, obtain valuable confidence. Shugar Spa offers a variety of services, including threading, waxing and IPL hair removal.
Prices begin from $50, and if you're a first-timer, you can pick the trial prices from $38 onwards! These discounted prices apply for every IPL hair removal treatment.
10. Love Skin SG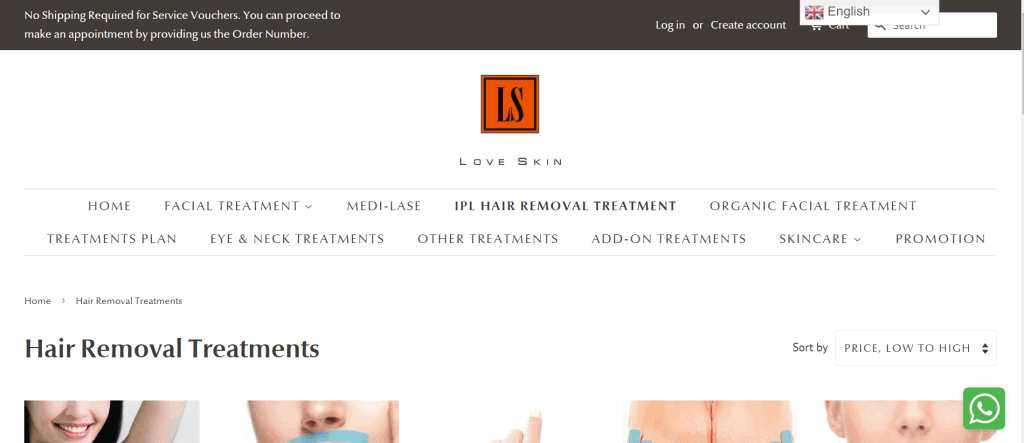 Tired of hard-selling beauty sales consultants, pushing sales tactics and sales gimmicks?
Love Skin delivers high-quality skincare products, treatments and beauty devices at an affordable price. You pay for what you book, with absolutely no dodgy packages nor hidden costs involved. It promises a pleasant experience without the usual pushy sales staff and constant selling to you.
Book your face or body IPL hair removal session from the most affordable price of $8! Remember to shave a day before as in-house shaving services are chargeable at $15.
Conclusion
Do you have any reviews and comments to share regarding our choices as to where you can get the best salons for IPL hair removal in Singapore?
While SBO is committed to supporting our local businesses, please feel free to share any experience or thoughts you have. We welcome any opinion regarding the listed salons for IPL hair removal in Singapore.
We hope that this guide will be useful in helping you when it comes to finding the best salons for IPL hair removal in Singapore.
Explore More Content