10 Best Makeup Artist in Singapore to Up Your Face Game [2021]
Count on this 10 makeup artist in Singapore to bring out the best in you, any day (eye bags, pimples and all)
Beauty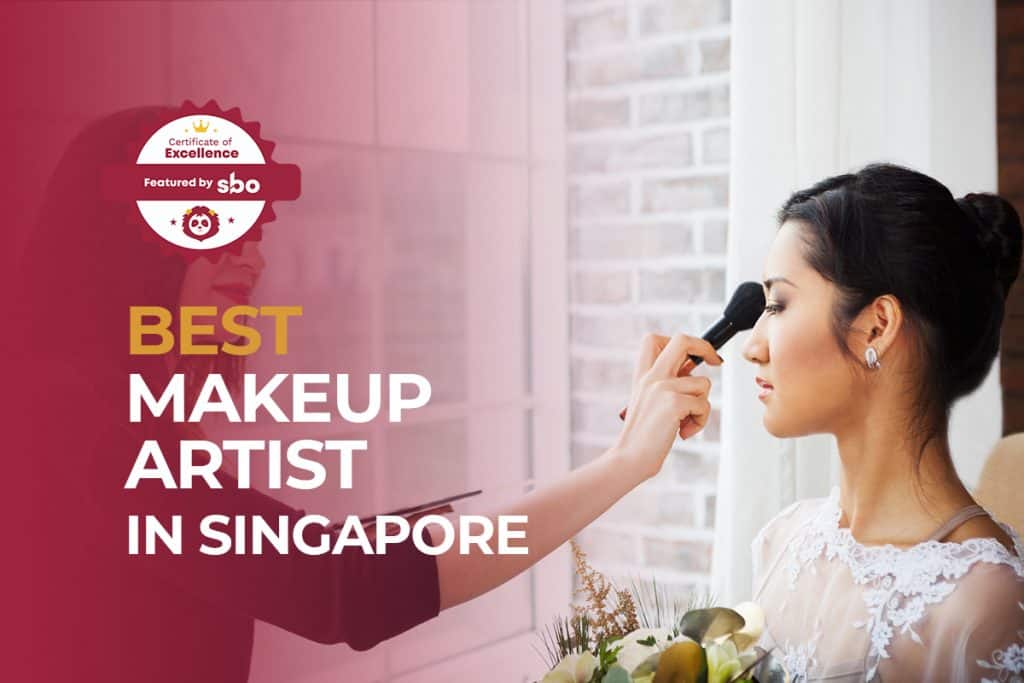 Our team at SBO.sg is committed to being a one-stop avenue to connect local businesses and consumers. We hope that our research efforts can help you save time and money by finding you the best deals without having to search around the vast world-wide-web.
Makeup is both a science and art form that has the power to transform any gal into anything that she wants.
Makeup artists are like the modern fairy godmothers blessed with the knowledge, skills and expertise in preparing you for all types of event, whether you are heading for a corporate photoshoot, gala night or your big day.
Whether you are a total beginner or consider yourself somewhat of a connoisseur—leave it to this 10 makeup artist in Singapore to design and create the ultimate look for you!
1. Makeup Maestro
Behind Makeup Maestro are a team of makeup artists with years of experience working their magic in a wide field of industries and events.
Their goal is to provide the fastest and easiest way to browse, contact and engage a makeup artist to make your ideas come to life.
Keeping up-to-date on the latest trends and utilizing the latest methods and standards in the industry; their services include production and film, editorial shoots, marketing campaigns, special effects makeup, and corporate and wedding events.
Their rates are based on the hours and number of artists you require and any additional special effect materials and project management time involved.
For bridal makeup, their dedicated wedding arm Makeup Maestro Wedding has got you covered. All their makeup artists have a distinct style that is harmonized to your personality to create a one-of-a-kind look—simply choose a wedding package based on how many looks you want!
Reviews talk about the team's professionalism and expertise in accommodating to their requests and covering their imperfections.
2. Makeup Doyennes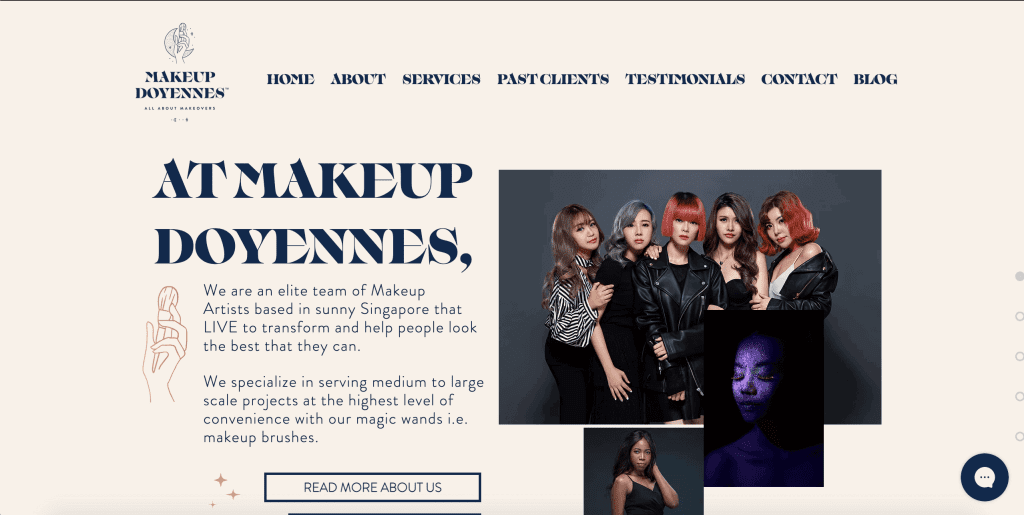 Makeup Doyennes is backed by an elite team of makeup artists that live and breathe makeup.
With a passion to transform and help people look the best they possibly can, they specialize in medium to large-scale projects ranging from commericals, lookbooks, editorials, TV and print advertisements, as well as corporate photoshoots and events.
In addition, they provide wedding makeup services that include both pre-wedding and actual day bridal makeup to customize a stunning look just for you.
Their artists have been taught and mentored by prestigious trainers all around the world including Japan and Taiwan so you can rest assured you are in good hands!
To give you added peace of mind, the team has also implemented COVID-19 safety measures to ensure that their artists adhere to the highest cleanliness standards—past customer reviews can attest to their well-maintained products and tools.
Many clients have since returned to work with Makeup Doyennes on multiple events, and have never been disappointed by their efficient service and attention-to-detail in executing their vision!
3. Cocoon Makeup And Hair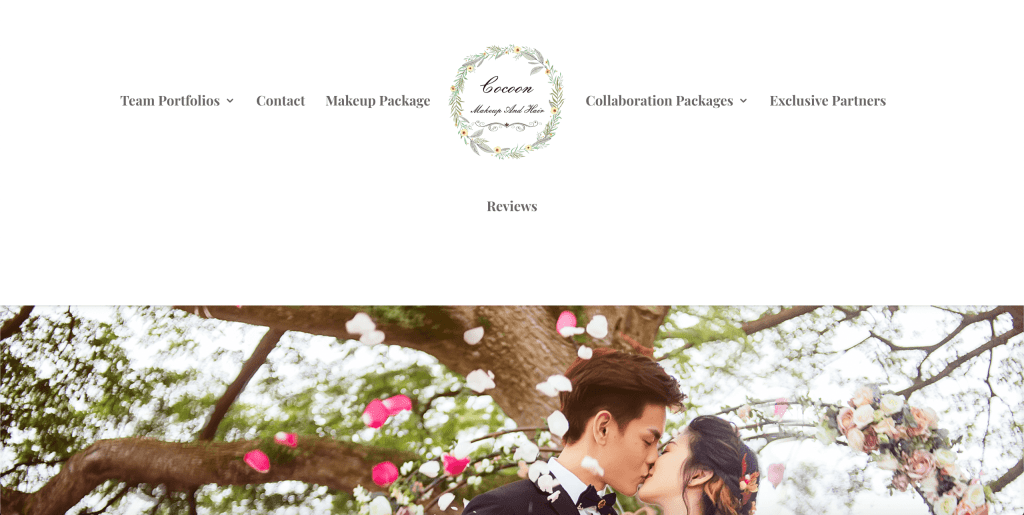 Cocoon Makeup and Hair is founded by Hisa, the girl boss that boasts more than 10 years of experience working in the industry.
Constantly pursuing the latest trends and improving her skills, her goal is to bring out the beauty within all her clients and help them become the brightest star they can be.
Cocoon's professional makeup and hair services include actual day weddings, pre-wedding photoshoots and Hollywood Airbrush makeup services designed to fit each individual and bring out her "natural beauty."
Using only the highest quality cosmetic brands, the products used are customized to suit each client's specific skin type.
Tap into their list of reputable partners ranging from photographers, wedding gown rentals and florists to get your hands on exclusive rates!
Reviews are quick to praise Hisa for her attentiveness and patience in accommodating to their requests paired with her superb makeup skills that look amazing both in photos and real-life.
4. Esta Hsu Makeup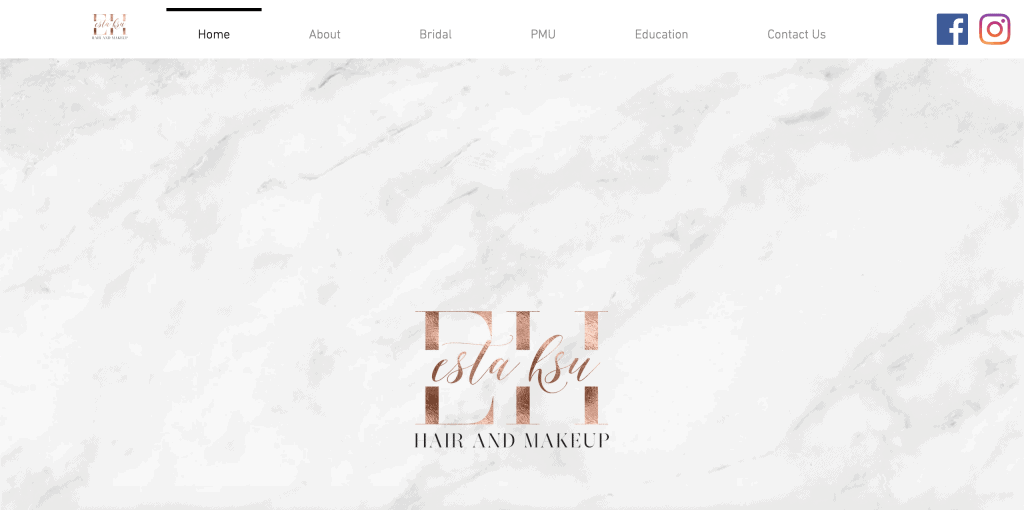 Esta Hsu is a makeup enthusiast with a strong passion for professional bridal hair and makeup to help clients achieve their true beauty.
Having been trained by famous Taiwanese makeup artists such as Joe Yuan (Hoolala), Saly and Lynn Lee, she has also studied techniques in Korea to expand her skills and knowledge.
Engage her to get you ready for your solemnization, pre-wedding or actual day event where she will utilize her years of experience to guide and support you through the process.
While bridal makeup is her speciality, she can also cover commercials, company events, runways and portrait photoshoots.
Her actual day wedding rates start from $550 for one fresh makeup and hair look while pre-wedding shoot rates start from $480.
Reviews talk about Esta's bubbly personality and consistency in perfecting the look that has given them the confidence to enjoy their big day worry-free!
5. Ling's Palette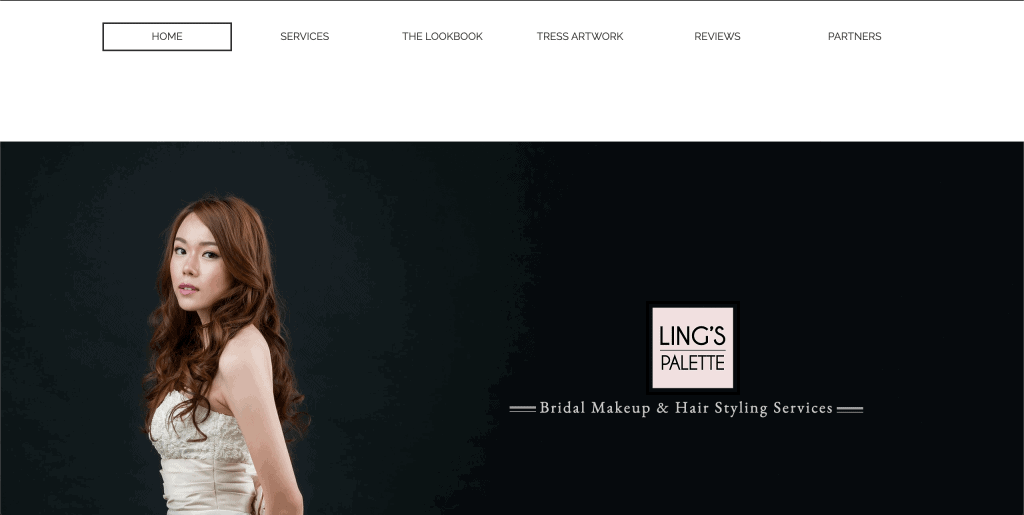 Often mentioned in publications as the top bridal makeup artist in Singapore, Ling believes that there is no single definition of beauty and that every woman is beautiful in her own way.
Having pursued her passion shortly after joining the corporate world, Ling now devotes herself to bringing out her client's best features while ensuring the look stays as natural as possible.
Taking great joy in experimenting with different makeup techniques and products, her services cover solemnizations and pre-wedding photoshoots ($400 nett on weekdays or $550 nett on weekends) as well as actual day makeup ($550 for 1 look).
​Reviews talk about Ling's expertise and passion in her work, as well as her kindness and care for her clients to ensure they are completely satisfied.
6. Autelier Makeup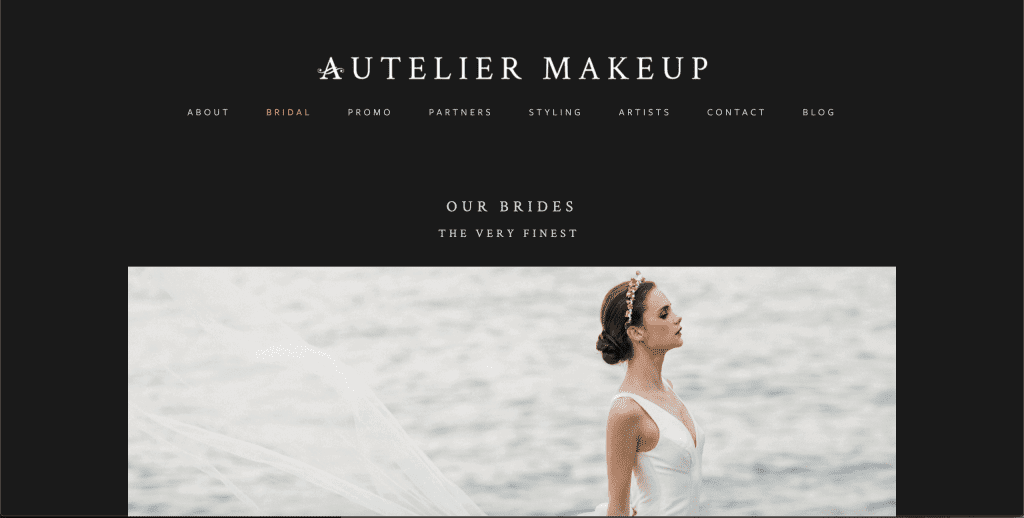 Autelier Makeup is backed by some of the most talented makeup artists in Singapore.
Founded by Principal Artist turned entrepreneur Cherry Au, the team offers a diverse range of makeup styles and hair designs to suit all kind of customers and events.
Every member on the team is managed and mentored under Cherry where they each specialize in their preferred style and technique.
While they mainly work on bridal projects, their commercial makeup team has supported major art festivals, television shows and leading brands in their marketing and branding initiatives.
Holding the belief that bridal makeup isn't just a profession but an art form to be embraced, understood and perfected—their core services include pre-wedding and actual day bridal makeup and hairstyling, destination weddings, corporate dinners and functions, commercial photo shoots, events makeover and gentlemen styling.
Their prices start from 1 fresh look + standard inclusions at $300 for solemnizations, ROM and pre-wedding events, while their full-day packages start from $600. They also offer personal makeup and hairstyling services at your location starting from $150.
Reviews talk about the pleasant and smooth experience dealing with Cherry and the team and also their expertise in pulling off bold and alluring eye makeup looks.
7. Tiffining Beauty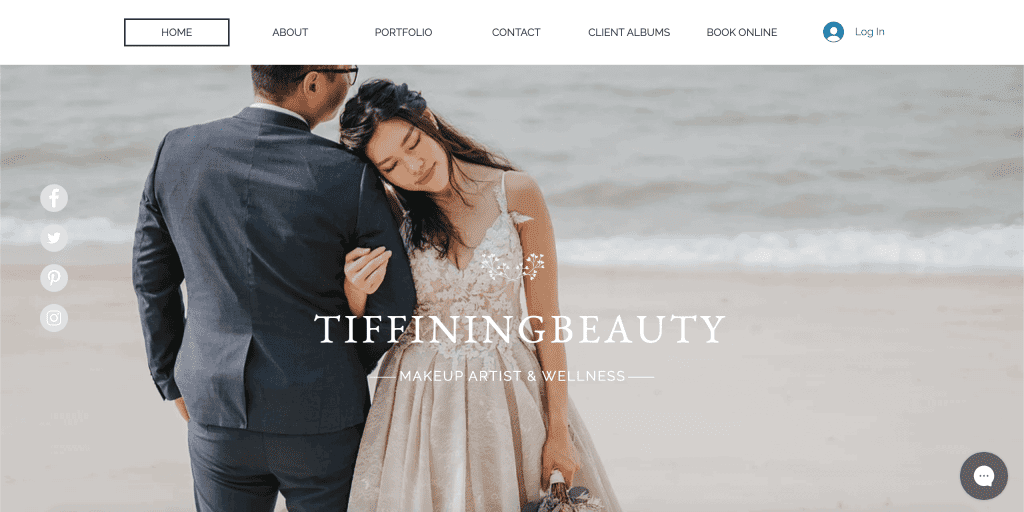 Growing up as the "ugly duckling", Tiffany was inspired to take matters into her own hands and started her personal development journey studying makeup, skincare and workouts since the age of 18 which ultimately led to her starting Tiffining Beauty.
Having spent years experimenting with different looks and keeping up with the latest beauty trends, she has dedicated her life to transforming her clients with the power of makeup, hairstyling and weight management.
Her actual day wedding packages start from $550 for 2 hours. Customer reviews highly recommend Tiffany for her attention to detail and infectious attitude that makes her a joy to work with.
8. Jennis Wong Makeup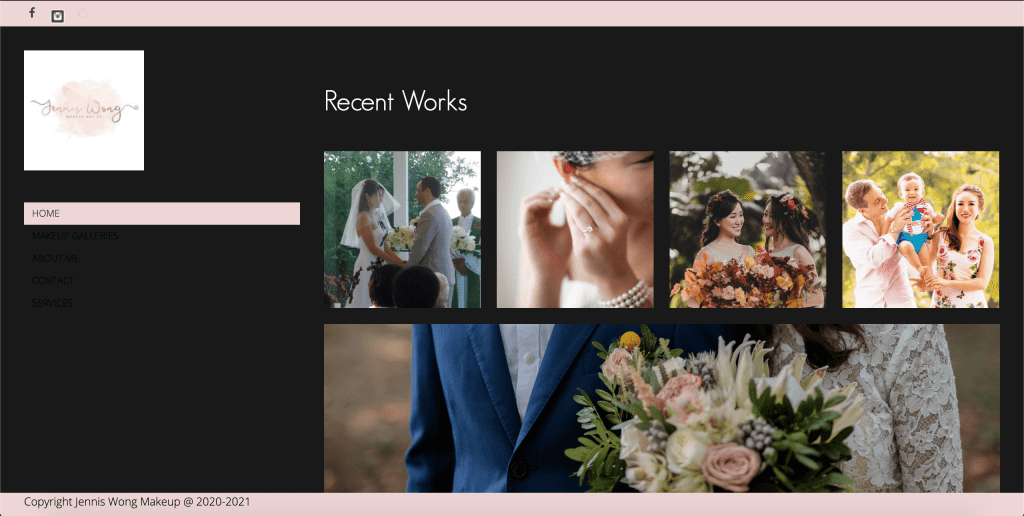 Jennis Wong believes in making every bride feel beautiful by supporting them in creating the best version of themselves through her makeup and hairstyling skills.
She loves the process of seeing someone's reaction after working her magic and constantly strives for perfection to fulfil her clients' visions to the best of her abilities.
Her pre-wedding photoshoot services include one to two sessions of makeup and hairstyling at $450 or actual day wedding services at $600 and $900 for half-day and full-day sessions respectively. You can also engage her for corporate and commercial shoots at $650 for 4 hours.
Customers never fail to be impressed by Jennis's skills that were long-lasting and compliment-worthy. As a highly sought after makeup artist, make sure you book her in advance—let her know your ideas and trust her to do an amazing job!
9. Tracy.Im Hair + Makeup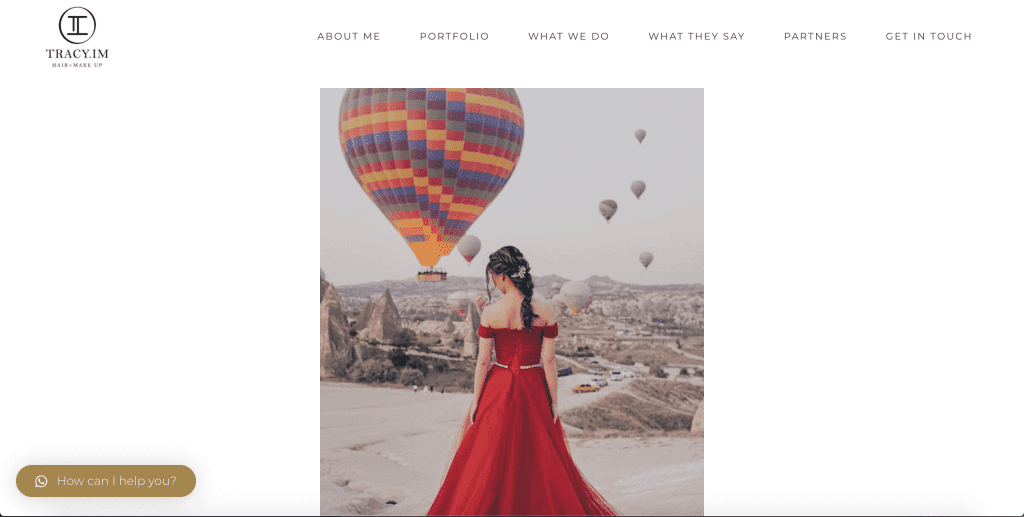 Having graduated from Cosmoprof with a Diploma in Professional Makeup Artistry in 2007, Tracy has since been polishing her skills and learning new styles with the guidance of different mentors; including Tomoya Tamada to learn the latest Japanese Airy Texture hair-styling techniques.
Her core services include bridal and media makeup services ranging from corporate events, D&Ds, TV and print advertisements and productions.
Customers admire Tracy for her passion and initiative in providing recommendations to encourage them to try out different looks, and her gentle and steady demeanour that instantly makes any bride feel comfortable and well-taken care of.
10. Honour Makeup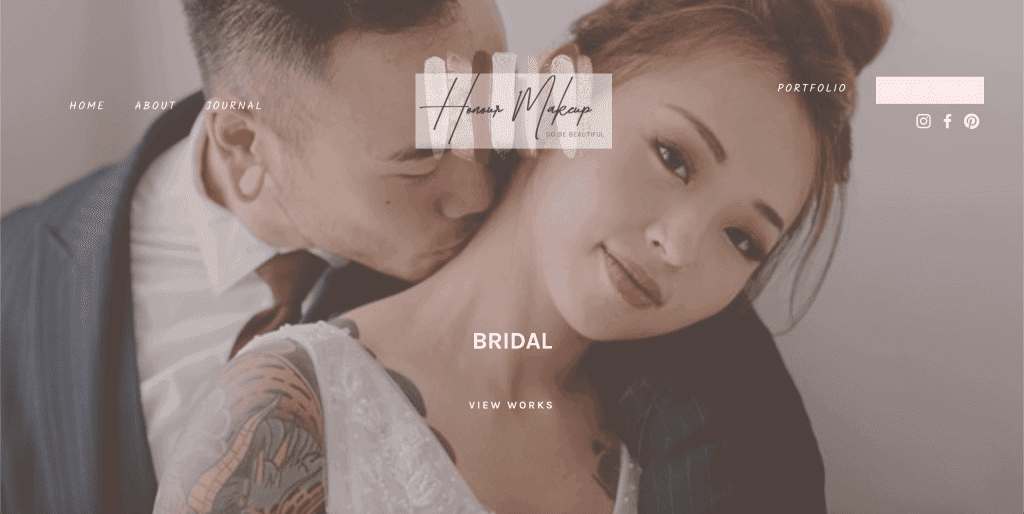 Sherlene is the girl boss helming the Honour Makeup team that was birthed from a deep desire to provide good skincare prep followed by makeup to all her clients—hence the ethos "We bring out a v2.0 in you".
Having been plagued with cystic acne and sensitive skin herself, she is a huge advocate of skincare first and makeup second; focusing on creating dewy and glowy looks using products that are curated specifically for each client.
Having worked on commercial and corporate projects with brands such as Grab, Lee Hwa Jewellery, Tommy Hilfiger and Hugo Boss, the team has also worked with various local artistes in Singapore.
Their services include bridal makeup (pre-wedding, solemnization/ROM, actual day weddings, overseas weddings and wedding guests makeover) to personal makeovers, corporate styling and events to commercial makeup and creative hairstyling makeup classes.

Reviews can't stop raving about the team's passion and versatility in pulling off multiple looks, and Sherlene's devotion to her clients in helping them achieve beautiful skin with gorgeous results!
Conclusion
Do you have any reviews and comments to share regarding our choices for the best makeup artist in Singapore?
While SBO is committed to supporting our local businesses, we welcome any feedback and anonymous sharing regarding your experience with the listed makeup artist in Singapore.
We hope that this guide will be useful in helping you to make an informed decision when it comes to finding the best makeup artist in Singapore.