9 Best Nail Salons in Singapore to Nail Your Mani-Pedis [2023]
Looking to unwind while your nails get the TLC they deserve? Here's a tip - these 10 best nail salon in Singapore are definitely it!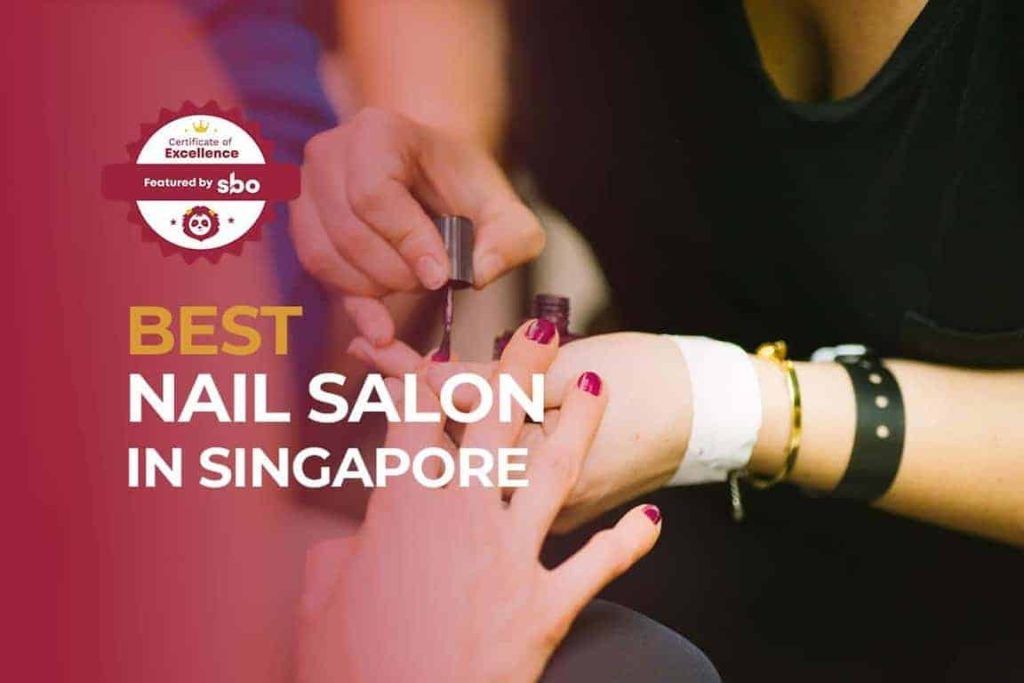 We know how freshly buffed and manicured nails feel – especially when they're adorned with delicate nail art, swirly marble patterns, and twinkling rhinestones. Every girl (and guy – why not?) deserves a self-pampering session that involves giving your nails a fresh coat of polish.
It doesn't matter whether you're visiting for your monthly pampering experience or taking the courage to try something new: these 10 best nail salon in Singapore will definitely be an adventure to adore!
1. 8Twenty8 Nails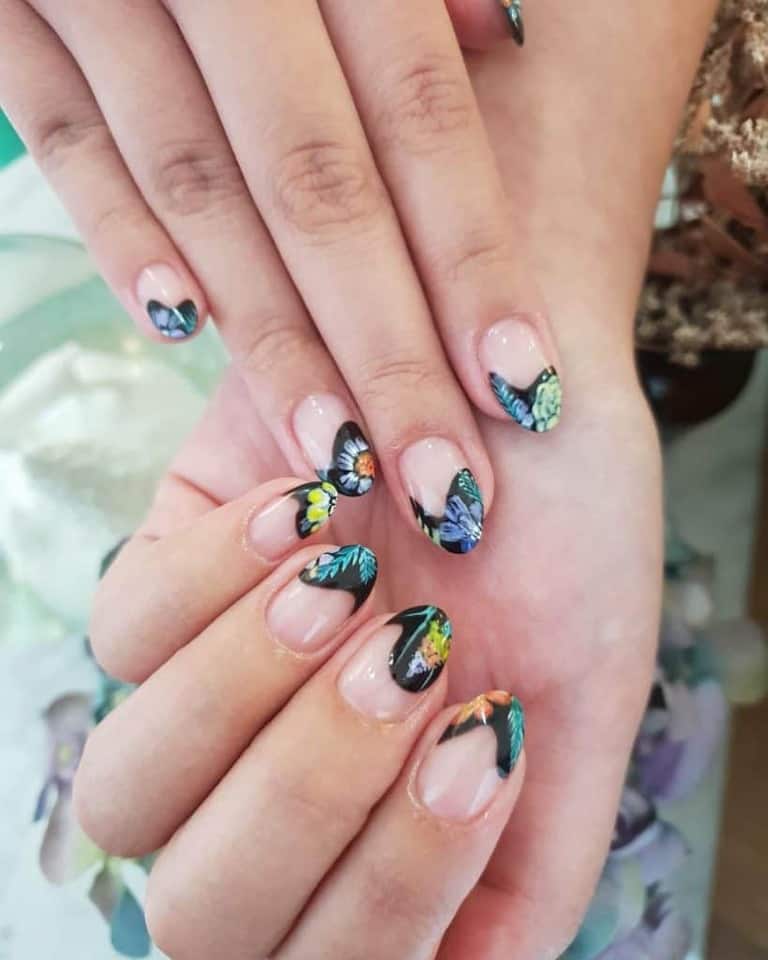 Situated in the central Tanjong Pagar enclave, 8Twenty8 Nails is a respite away from bustling city life, where you'll immerse yourself in an invigorating, quiet calmness. Here, you'll find joy in the little luxuries without the matching price tag.
Be prepared to be pampered with a vast selection of grooming and indulgent services that revolve around manicures and pedicures. Be assured that you'll receive the attention you deserve, together with nourishing treatments and exceptional botanical-based products, as well as the newest nail trends.
Treat yourself to a long-awaited experience with this warm and welcoming "house of little luxuries"!
2. Nail Queen By Michelle Tran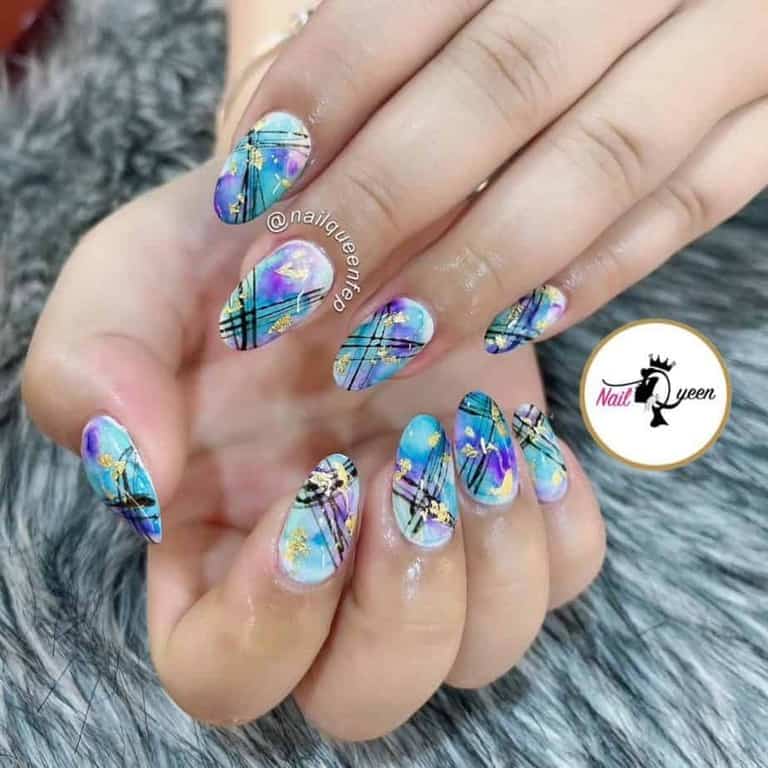 Remember when you were thrilled about that set of stunning new nails you just did, only to be disappointed barely days later when they chipped? As small as it is, a blemish is still a blemish, and it can leave you feeling lousy about the experience, even if your manicure was done by a trained professional with plenty of experience.
Nail Queen truly understands your anguish, so it's offering customers a nail "insurance": simply return to them within 7 days of your last visit to get a complimentary touch-up. All its nail artists are trained to deliver delicate workmanship for every customer.
Prices start from $12 for the Express Manicure with OPI nail polishes. Returning customers intending to do a new service can get the fee for the gel soak-off waived!
3. GRACE NAIL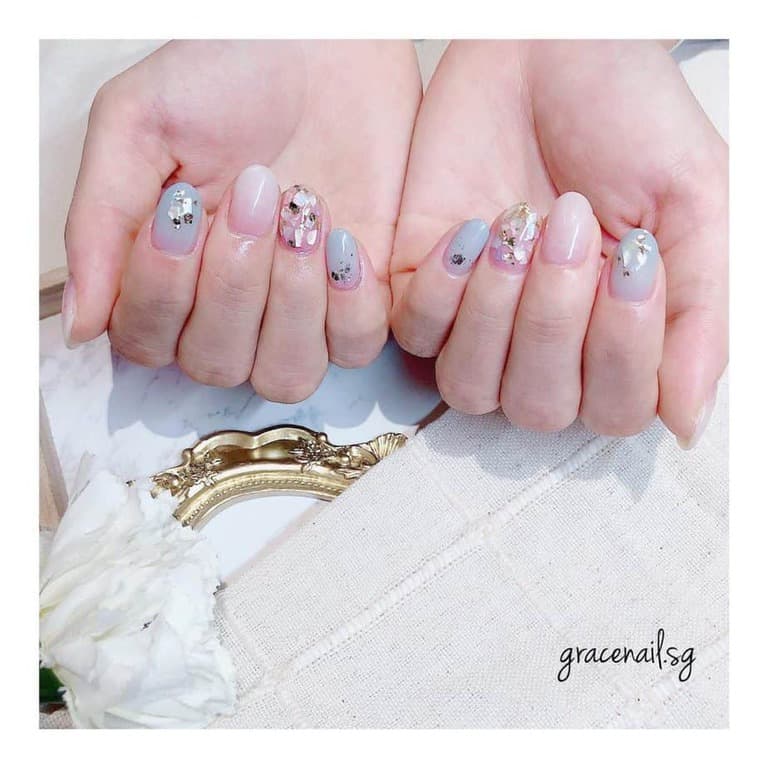 GRACE NAILS has all your beauty needs covered under one roof with nails, waxing and teeth-whitening services. It's not just for ladies – even little princesses and modern gentlemen can enjoy manicures and pedicures here!
This beauty salon offers a wide variety of nail art styles, including French, gradient, special effects, and more. Prices start from $25 for the Express Manicure. You'll be delighted to entrust your nails to the passionate manicurists who take pride and joy in their work.
Customers compliment the meticulous and professional manicurists as well, leaving them eager to return, time and again!
4. Bianca Tokyo Nail Salon Singapore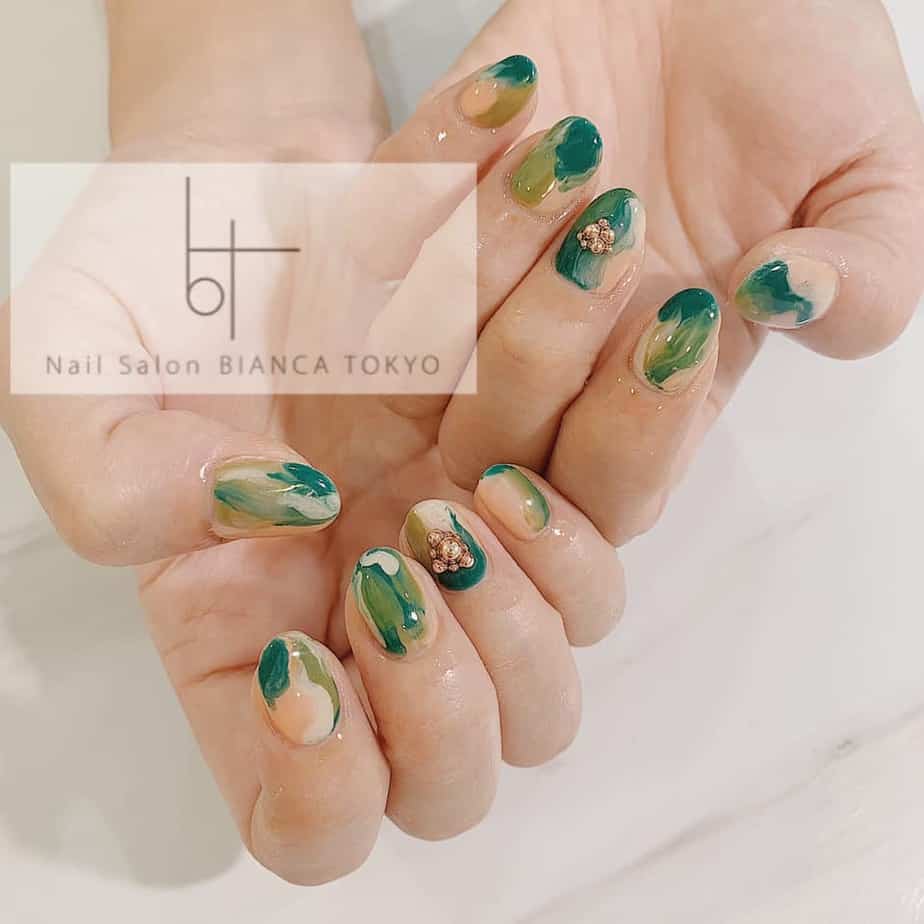 Love kawaii nails?
Drop by Japanese nail salon Bianca Tokyo to get an experience unlike any other! Its Japanese nail artists are highly certified in the craft. The shop is also thoughtfully decorated in a calming and serene style to help you stay rested. Bianca Tokyo focuses on timeless and classic designs suitable for even mothers.
The shop supports various nail designs, be it simple to more complicated and stylish ones. Plus, mums can rejoice in the fact that it offers a complimentary babysitter service in-store to help manage your tot while you get the pampering you rightfully deserve. Remember to confirm your interest when you book! The babysitter also has a valid childcare license, so you'll be glad that your baby will be taken care of by an experienced professional.
5. Colorful Nails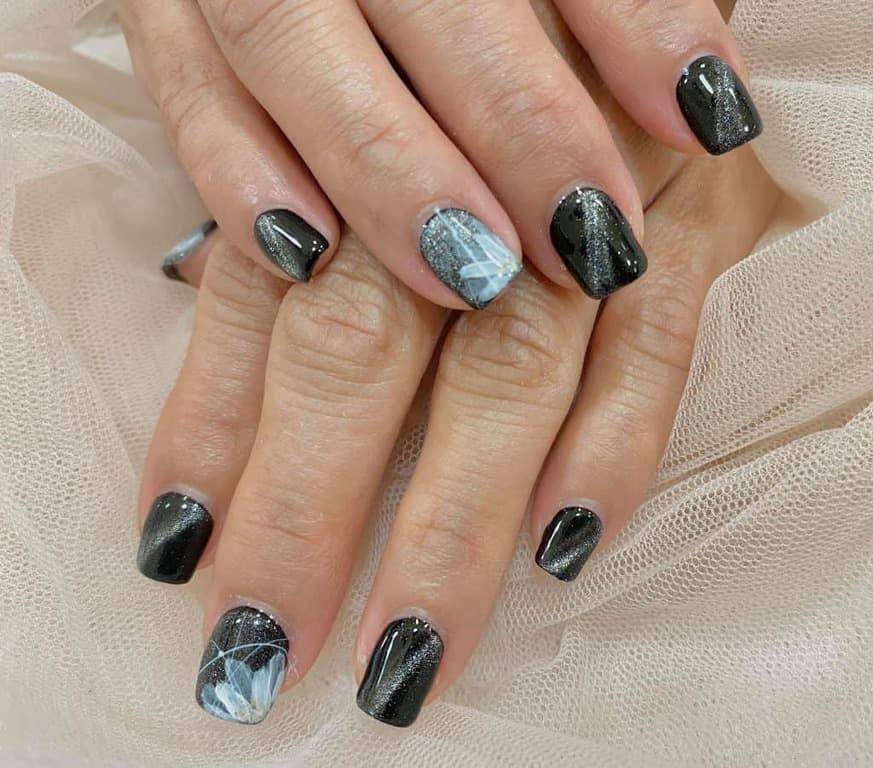 A humble and cosy nail salon in Far East Plaza, Colorful Nails has been around for over a decade. Loyal customers continue to frequent it as their choice salon. Despite being more affordable relative to other nail salons, it doesn't skimp on quality nor the services offered.
Be delighted with the constant care and patience the staff will shower on you without worrying about pushy sales staff who only want to finish your manicure as fast as possible. You can also sign up for the packages that provide you with plenty of value as well.
All in all, it's a no-frills place that makes sure to give its all where it counts!
6. kiyone+LIM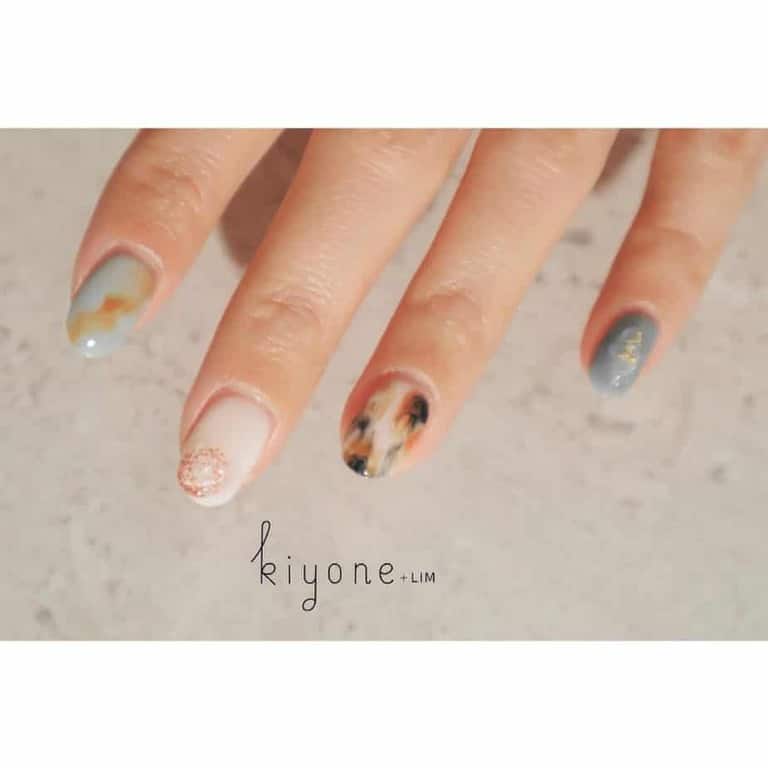 With a Japanese take on nail art trends and designs, Kiyone+LIM advocates its nails as not just a pretty picture, but as proper "art for the heart". Get a fresh perspective on nail art with its adorable, creative and refined designs for short nails.
Inspired by the Japanese word that echoes purity, it seeks to give customers a palette of colours created from a single shade. Visit the outlet and get pampered by its skilled Japanese manicurists who are both professional and thoughtful. Customise the nail art design you desire and watch it turn to life!
7. Nails & Good Company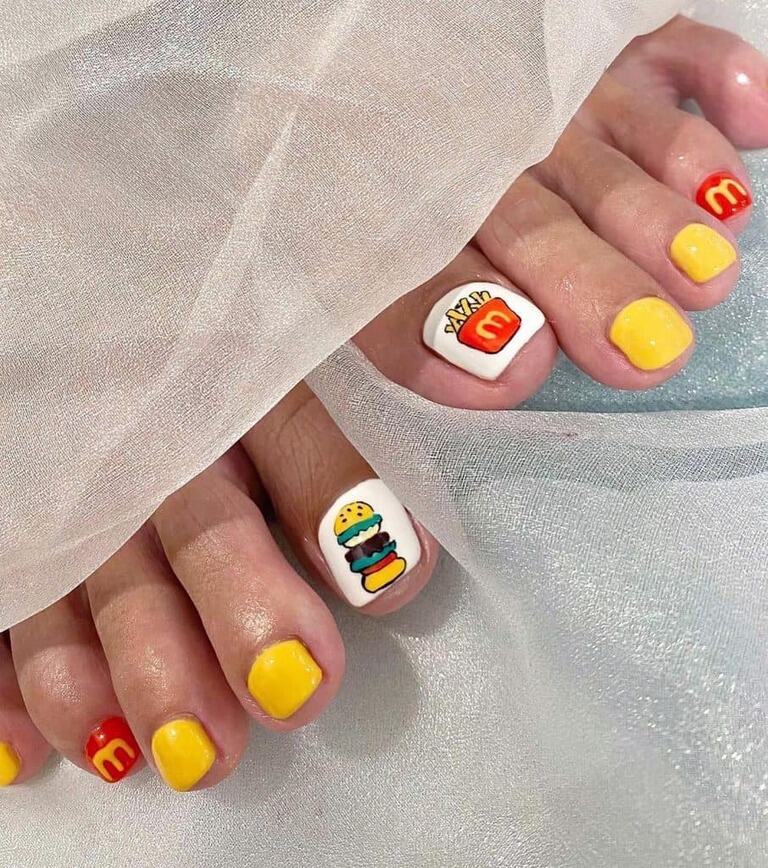 Nails & Good Company is a nail salon that prides itself on soothing, hygienic and hassle-free nail care experiences. It is unique because it firmly believes in using non-toxic products because of its benefits to both customers and manicurists.
The business also switches out toxic products for safe, plant-based choices. It even has non-toxic polishes that are 5-free, 13-free, halal-certified, vegan and cruelty-free. It centres much of its ethos on providing affordable services, as well as good, reliable care that takes responsibility for your wellbeing.
Apart from nail care services, you can also find lash services. Soak up the comforting atmosphere in its accessible outlets!
8. Fingerwork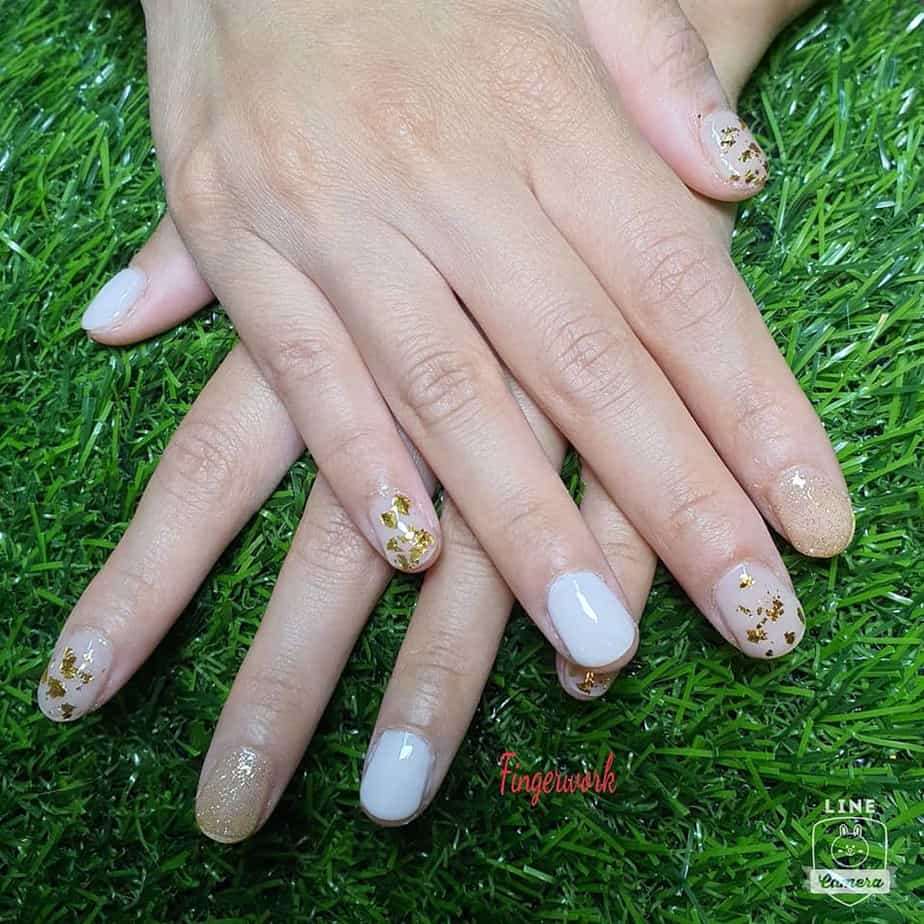 Luxury is an understatement at Fingerwork, where you'll be thoroughly under the dedicated care of its manicurist. You may even have the entire salon to yourself throughout your session if you're lucky. Expect to be treated to tasty snacks, fragrant tea and magazines during your time there.
Customers have left plenty of positive reviews highlighting the manicurist's professionalism, especially how she goes the extra mile for your nails, regardless of what service you're getting. Engage in friendly banter with her and revel in the cosy little space where you can unwind and make yourself comfortable!
9. Littlefloralcat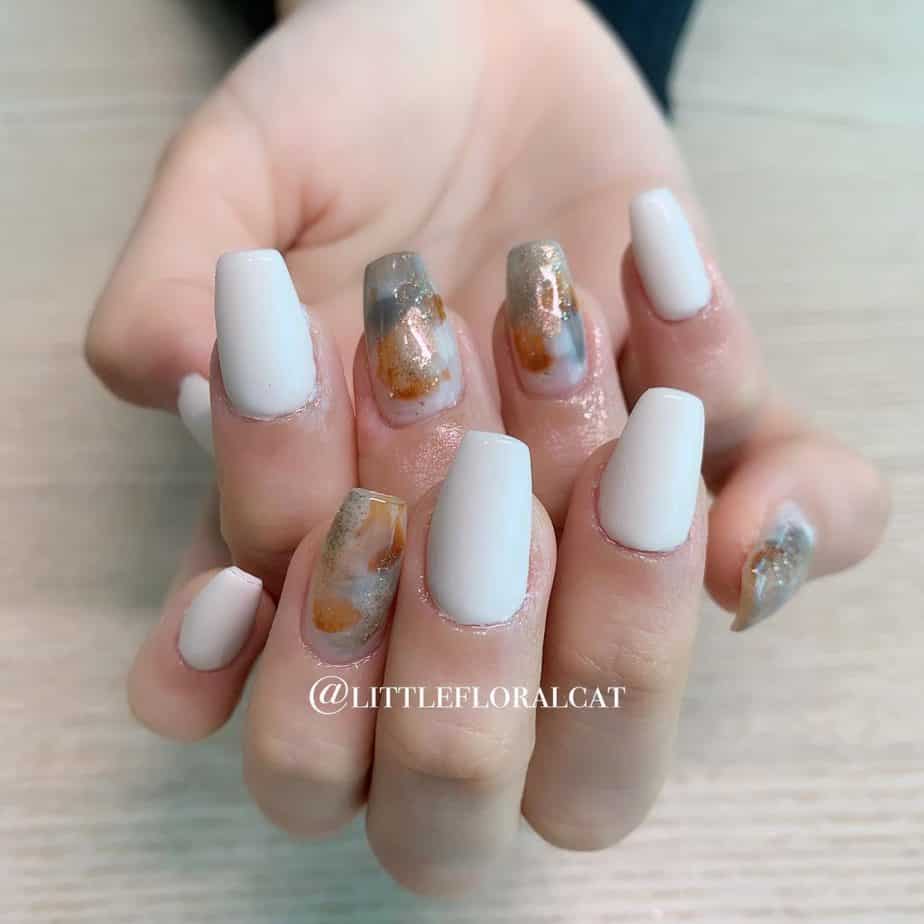 Littlefloralcat is a home-based nail salon run by a nail artist inspired by Japanese nail trends. The studio specialises in offering gel manicures and press-on nails, of which delicate and feminine designs are the nail artist's favourites.
You'll get premium nail products and tools which are made in Japan for quality assurance. From hand-drawn art, chrome power, crystals, to charms and foil, there are many styles to choose from! Prices start from $18 for the press-on nails that you can DIY yourself, with free shipping included.
Otherwise, you can swing by the studio for services like the Classic Gel Manicure, Classic Gel Pedicure and more from $38. Customers have raved about the nail artist's incredible attention to detail, high levels of hygiene, and extensive selections of nail art!
Conclusion
Do you have any reviews and comments to share regarding our choices as to where you can find the best nail salon in Singapore?
While SBO is committed to supporting our local businesses, please feel free to share any experience or thoughts you have. We welcome any opinion regarding the listed nail salon in Singapore.
We hope that this guide will be useful in helping you when it comes to finding the best nail salon in Singapore.
Featured Image by Kris Atomic on Unsplash
Explore More Content