10 Best Facial in Singapore for An Ultimate Glow-up [2023]
We all know how important skin care is. Check out our list of the 10 best facial in Singapore to get a smoother texture and glowing complexion.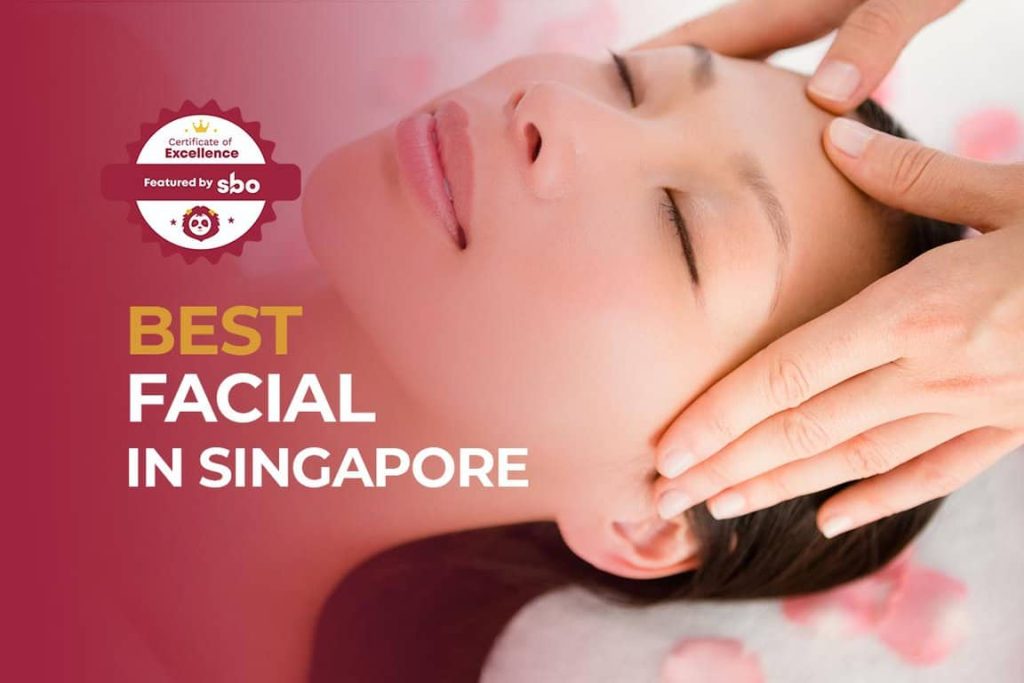 Skin care plays a vital role in our life. Proper skin care helps to keep our face fresh and hydrated. However, it is not just about nailing the double cleansing routine or following a 15-steps skin care regime like the Koreans. Taking good care of your skin also requires you to have a well-balanced diet, regular exercise and sufficient sleep.
Also, treating yourself to a facial once every 3-4 weeks is a great way to protect your skin, having it thoroughly cleansed and looking healthy and glowing.
Regular facials can help to get your pores thoroughly cleaned, blackheads extracted and more importantly, helps to relax your skin and give it a nice pamper. You can check out our list of 10 best facial in Singapore that will make sure you get that ultimate glow-up.
1. Bioskin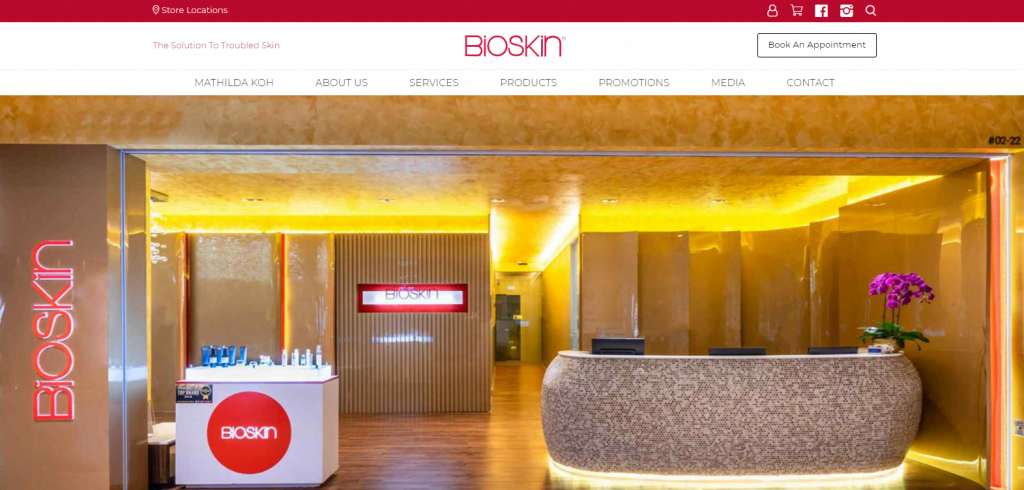 Well-known for its superior and technology-driven products as well as treatments for face, body and scalp, Bioskin is an award-winning facial salon that wants to help every Singaporean achieve the look they've always had. Some of the awards won include ELLE Beauty Treat List 2016, Harper's Bazaar Spa Awards 2014, Singapore Prestige Brand Award 2013 and many more.
Bioskin offers a full range of facial treatments, all of which are built on state-of-the-art technology and formulations to achieve the best possible results. Their anti-aging and wrinkles treatment can help you to address the visible signs of aging and their O2 Plasma Face Treatment fights free radicals and stimulates cell renewal, potentially giving you a more youthful vibrant appearance.
2. My Cozy Room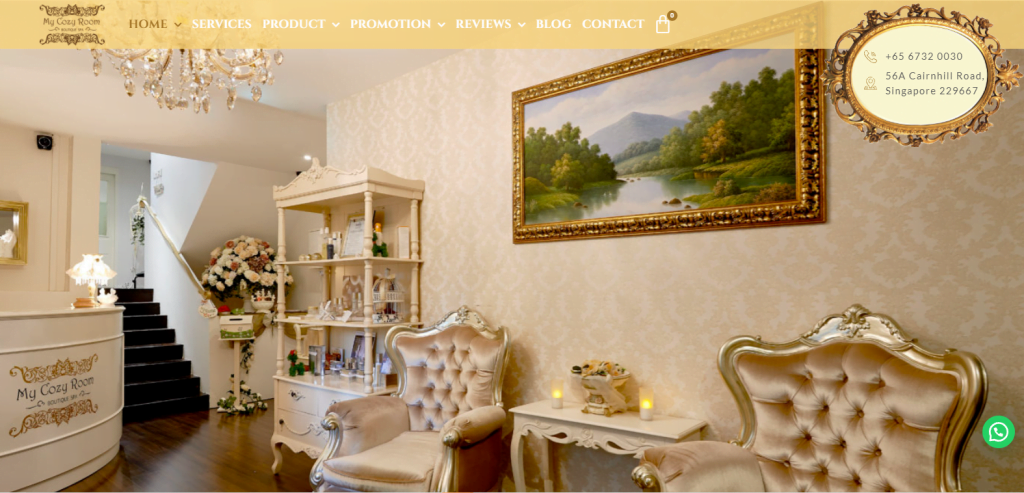 My Cozy Room is another award-winning Boutique Spa that has received multiple highly-coveted awards from the beauty industry such as World's Luxury Spa Award, LTG Spa & Wellness Awards 2018 Winner and many more. They have multiple signature products and services such as Premium facial, Maskne, and Bridal facial.
Their Premium Pore Extraction Facial targets acne and clogged pores, leaving your skin feeling soft and smooth. Maskne is their Award-Winning Premium Anti-Acne LED Facial that features a clinical-grade multi-colour LED therapy, helping to minimise acne scars, reduce inflammation and clogged pores. Lastly, their Bridal facial is perfect for a 'Bride-to-Be', with all the pampering treatments a new bride needs to prepare for her big day.
3. Spa Infinity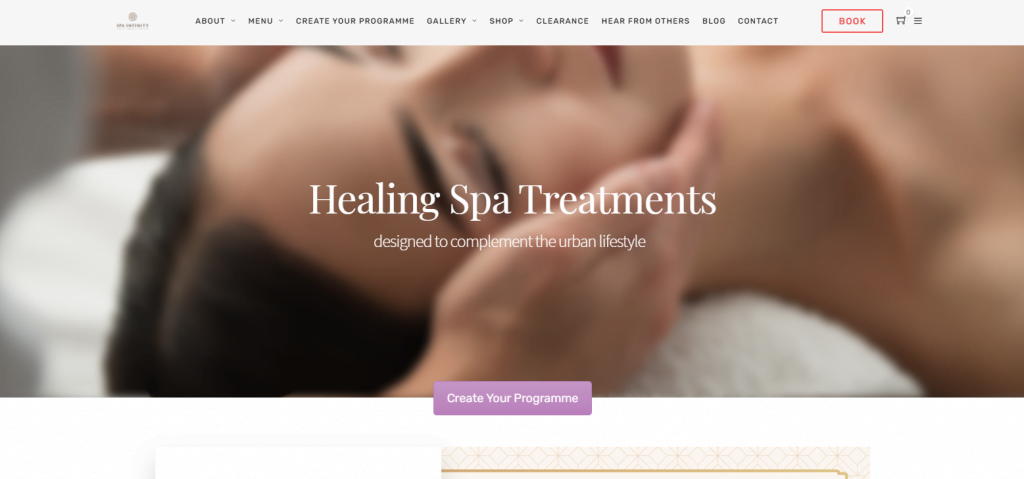 Spa Infinity has over 18 years of experience in running spas and is committed to making sure their clients receive the best healing relaxation they can ever have. Their flagship spa at Suntec infuses time-honoured healing traditions with a dose of modern spa luxury and has been a great joy for many of their clients.
In their spa, there are full spa facilities and a members' lounge for relaxing and light refreshments. Members are able to enjoy all these amenities for free, in order to have a full spa experience. They offer multiple services such as facials, massages and weight management, all of which are customized to suit your needs.
4. Ikeda Spa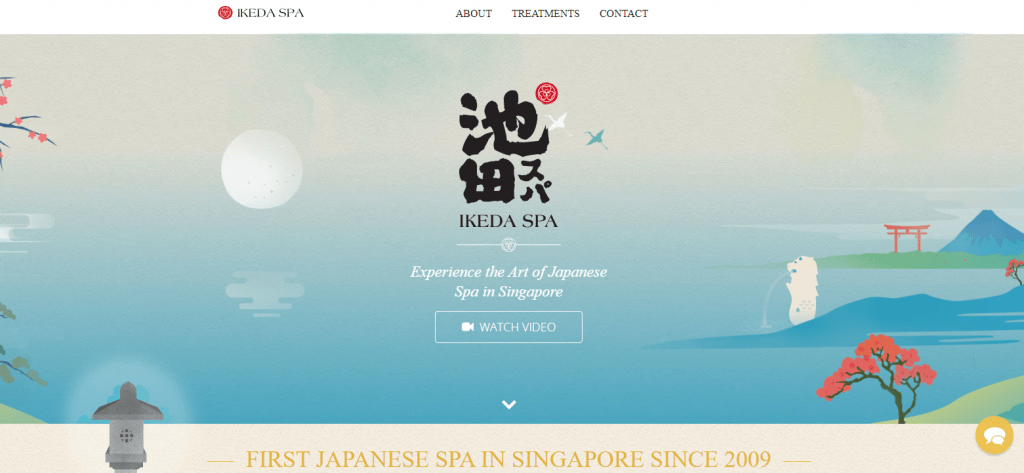 Ikeda Spa is founded in 2009, and is one of the best facial in Singapore, given that they are the first Japanese Spa here. Ikeda Spa offers a quaint sanctuary that feels just like a Japanese hot spring resort, away from the hustle and bustle of town.
They specialise in the onsen bath, Japanese massage and facial treatments and have won more than 40 acclaimed spa awards since their opening. Ikeda Spa has multiple promotions going on now, one of which involves a lovely treatment for those with furry friends – Book any 90-minute signature massages and receive a free dog or cat grooming session at Pet Lovers Center. Plus, you could also walk away with free pet supplies worth more than $100!
5. Wellaholic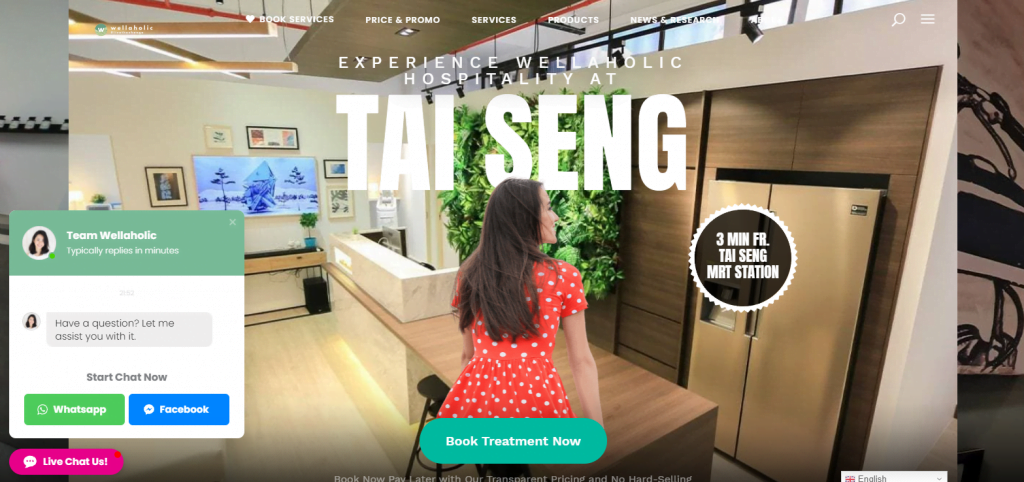 Wellaholic is an award-winning aesthetic chain in Singapore, where they are proud to receive numerous accolades such as the Winner of 5 Awards from Daily Vanity Spa & Hair Awards 2021 and Winner of Asia Pacific Enterprise Awards 2020. Wellaholic also has multiple outlets island-wide around Singapore and is well-known for our transparent pricing and no hard-selling.
They are the experts in hair removal, body slimming, technology facials, hair regrowth and teeth whitening, and has received over 800 positive customers reviews. They encourage their customers to book first, and pay only after the free consultation during the first appointment, and will usually maintain occupancy of 30-40% to ensure easy availability of slots for booking.
6. The Face Place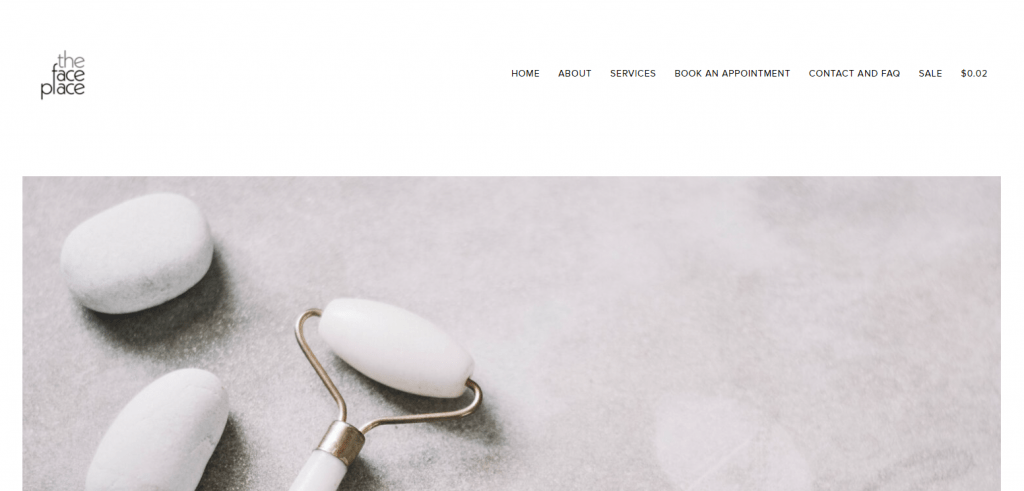 The Face Place allows you to indulge in their comprehensive facial and beauty treatment and be transported to a world of Zen. Apart from facials, they also provide services such as lash lift or eyebrow embroidery touch up to make you look fresh and beautiful.
All their facial treatments include a 10 step process that uses an organic and non-invasive approach. They specialise in extraction and face shiatsu massage to make your skin feel and look healthier organically. They offer both Signature Facial Treatments and Bespoke Facial Treatments where their beauty therapists will analyse your skin and recommend the best treatments for it.
7. The Pamper Room @ Holland Village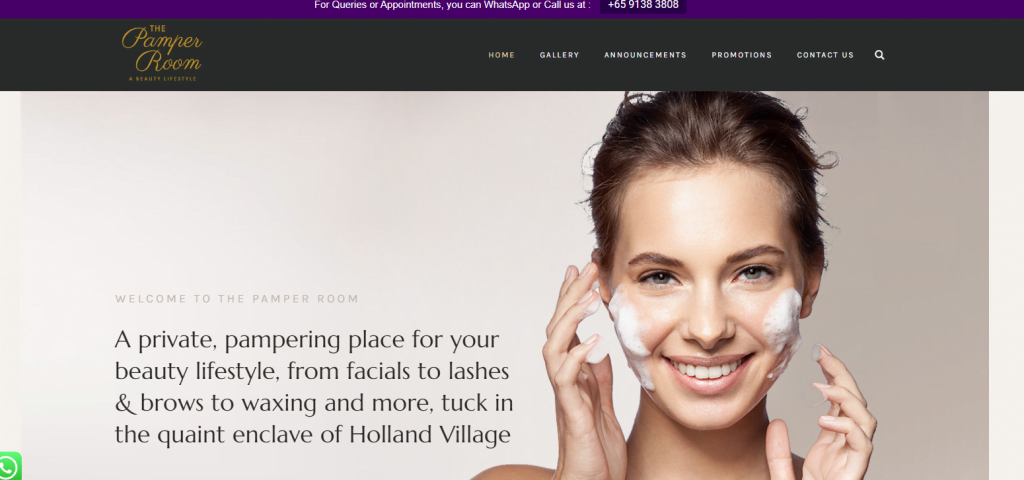 The Pamper Room is a private and pampering place that can meet all your beauty needs. They offer a comprehensive suite of products and services such as facials to lashes and brows to waxing and more, all of which are tucked in the quaint enclave of Holland Village.
They offer luxurious, comfortable and high-quality facial treatments at a highly affordable price. Their signature Dual Mask Treatment includes two types of masks that are prescribed according to the customer's skin condition. Their staff is also very friendly and well-trained, making sure you get the best pampering that you deserve!
8. Freia Aesthetics
Freia Aesthetics is on a mission to help discerning men and women who may have blemishes, imperfections and visible signs of ageing achieve younger, clearer-looking skin. They offer award-winning medispa facial treatments and retailing world-class premium skincare products like Future Cosmetics, Oumere, Forlle'd, La Fervance, Skinbetter Science, Skinceuticals, Valmont, Calecim and more.
All their products are 100% authentic, safe and ready for orders. You can get free delivery in Singapore when you spend $100 orders and up. They have served thousands of happy clients around the world with their speedy shipments and in-house medispa treatments. You can also enjoy a free online-consult for your skin and aesthetic concerns.
9. SG Face – Facial & Make-Up Specialist
SG Face strives to be an honest, reliable and quality-focused salon, who is committed to using only safe products for its clients. They offer facial services that is meant to rejuvenate your youth and be the best version of yourself. Their IPL Hair Removal aims to replace dull and old skin, and their make up services want you to be who you want to be on your special day.
SG Face wants to give you the best look and make sure your skin stays healthy and glowing. They use a full range of Skin Care products, which are all made up of good formula so that you can achieve the kind of look you want. SG Face gives you a deluxe experience of not just good looks but real skin care, which reveals true beauty that, lasts.

10. Porcelain The Face Spa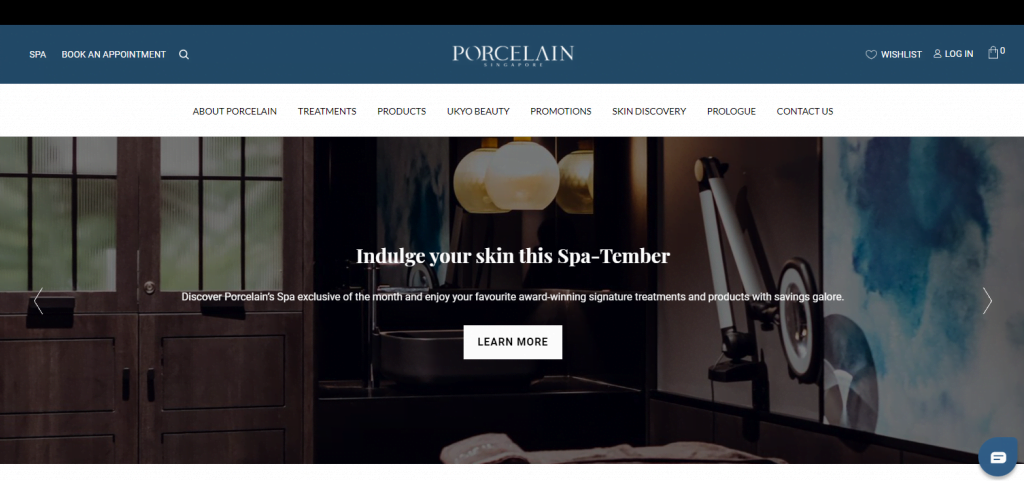 Porcelain is a cult-premium skincare brand and skincare solutions provider from Singapore. Since its inception in 2009, Porcelain has received over 90 beauty awards for its cutting-edge treatments and range of products under Porcelain Skincare.
They opened Singapore's first smart-spa x wellness café concept store at Paragon Orchard. A digital pioneer, they are highly tech-enabled, where their proprietary mobile app can track a client's skincare journey and offer them personalised prescriptions. All their products are also free of harmful chemicals and cruelty-free.
Conclusion
Do you have any reviews and comments to share regarding our choices for the best facial in Singapore?
While SBO is committed to supporting our local businesses, we welcome any feedback and anonymous sharing regarding your experience with the listed facial in Singapore.
We hope that this guide will be useful in helping you to make an informed decision when it comes to finding the best facial in Singapore.
Explore More Content