10 Best Salons for Lash Lift in Singapore to Lift Your Looks [2023]
Lift your lashes for that no-makeup makeup look you've always wanted with these 10 best salons for lash lift in Singapore!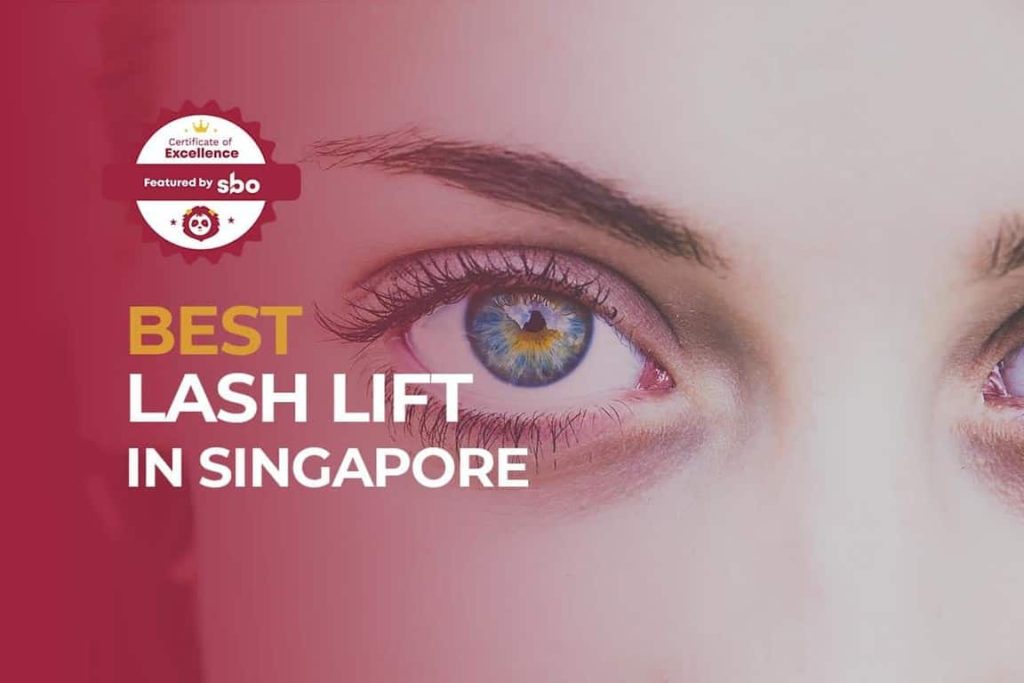 For the uninitiated, a lash lift can be a life-changing experience.
Shove aside your boring old mascara and embrace this genius invention that'll change the way you see your lashes forever. A lash lift's basically a perm for your eyelashes to shape them into the attractive curl you've always desired.
Unlike lash extensions that can be too high-maintenance for some, a lash lift requires no maintenance whatsoever, apart from the first 24 hours after your appointment. It also lasts longer throughout the lifespan of your natural lashes, cinches the no-makeup makeup look, and can even bring your lashes back to life.
In some cases, lash extensions can lead to eyelash loss. I mean – who can rest easy knowing that the eyelash glue they're using is possibly contributing to decimating their natural eyelashes?
Save yourself the trouble of finding the perfect salon for yourself with these 10 best salons for lash lift in Singapore!
1. The Lash Chapter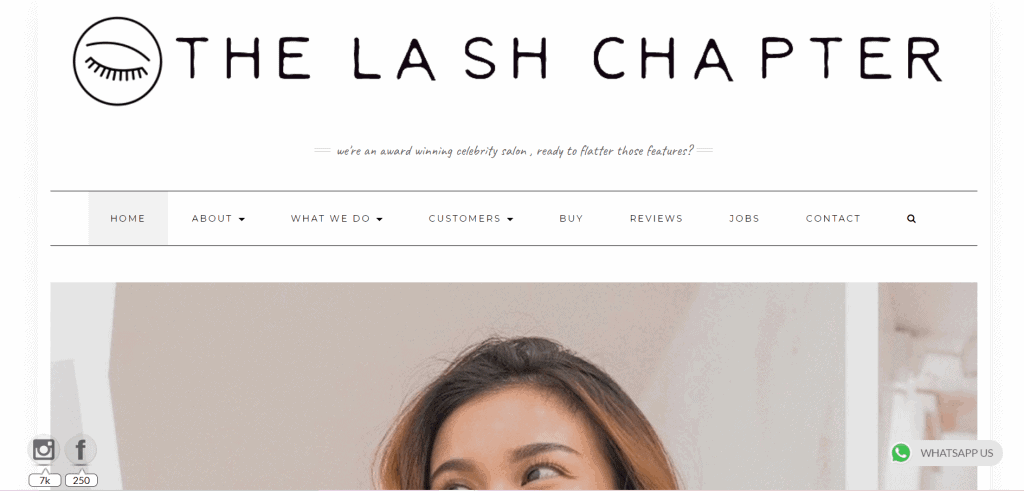 The Lash Chapter prides itself on using the world's first Yumi Lash Lift Keratin treatment from France. It uses a cutting-edge technique that boosts the length, curvature and thickness of your lashes. During the process, it fills them up with healthy vitamins, proteins and pigments.
Expect the comfortable procedure to last between one hour to an hour and a half. Be assured to know that the products are formaldehyde-free and don't contain other toxic substances like parabens and harsh chemicals. It uses high-quality ingredients like glycerin, aloe vera, Vitamin E and red clover.
It's also worked with a slew of celebrities and personalities, including Kelly Latimer, Jean Danker, Tabitha Nauser and Mongabong!
2. Dreamlash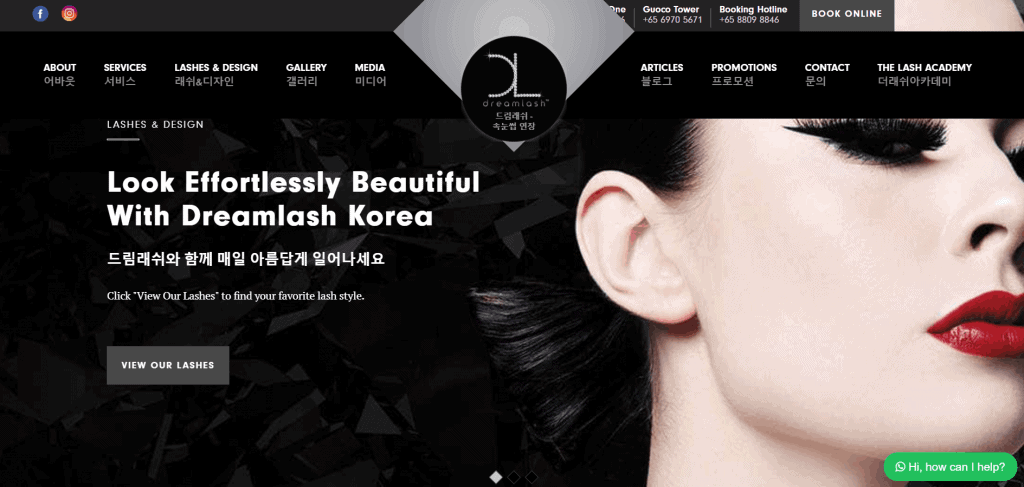 Heard of a filler lash lift before?
This revolutionary type of lash lift boosts your lashes' health by filling them with lash-growing plant-based proteins. A keratin-based lash lift lotion is then used to set your lashes' shape. You can decide how lifted you want your lashes to be from 3 different curl sizes and let the aestheticians work their deft fingers for you.
You can finish up with lash tinting and choose between a pure black and blue-black shade. Prices start from $98 and the entire procedure will conclude within 60 minutes, giving you that bright-eyes, wide-awake look without all the fuss.
3. Lash Inc SG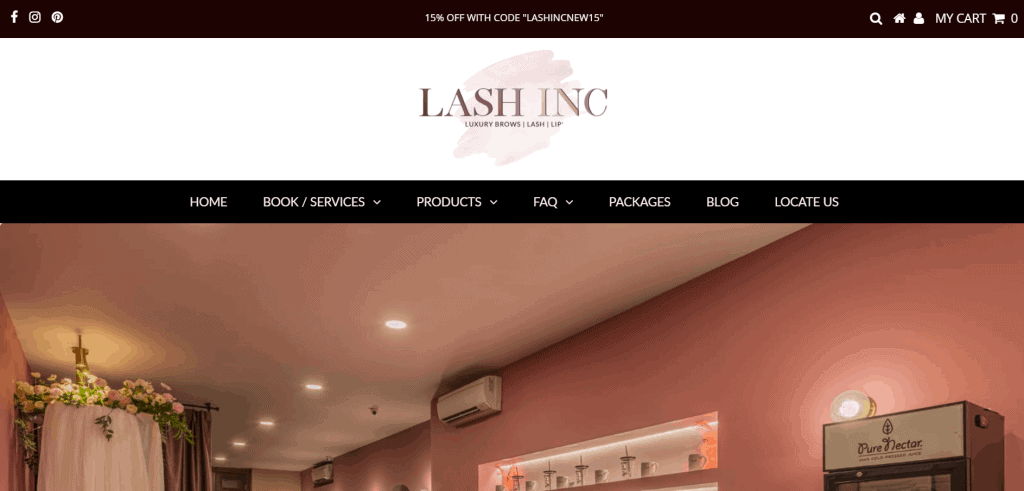 Lash Inc gives your lashes a natural lift without the use of lash extensions, lash growth formula or curling perm. This is achieved with the contemporary YUMI Lash Lift and Tint that adds definition to and improves your eyes. At the end of every session, you can look forward to fuller, darker and nourished lashes.
Only qualified YUMI technicians are allowed to perform this procedure, so you needn't worry about handing your lashes over to someone incompetent. Pregnant women who want to continue looking their best and maintain the upkeep of their looks can also opt for this treatment.
It's ideal for those tired of lash extensions, who possess sensitive eyes and are looking for a natural solution.
4. Carragheen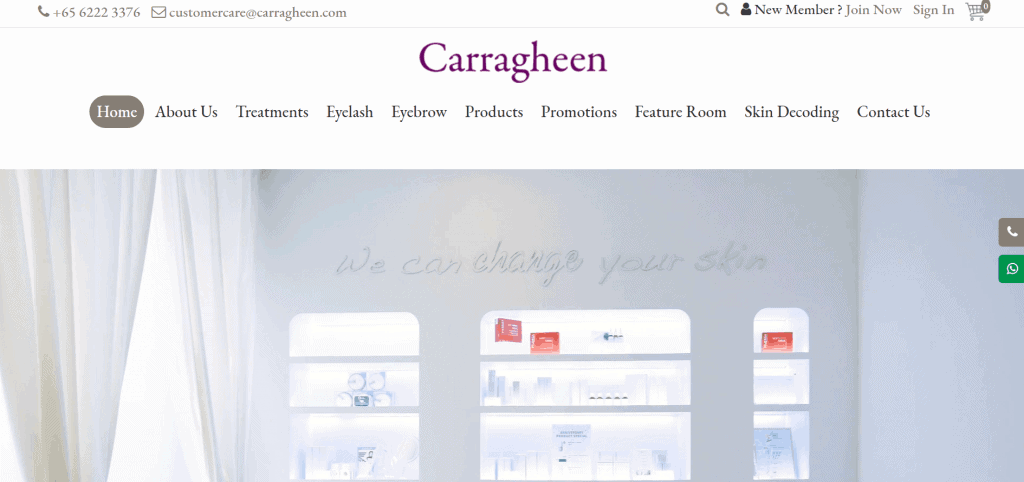 Since its inception, two decades have passed, but Carragheen stays true to its sole purpose of helping customers attain beauty from within.
Knowing that women today face ever-changing lifestyle demands, it's constantly evolved to meet their needs. Together with a team of certified beauty specialists, it continues its pursuit of delivering a well-rounded and bespoke experience.
Its Lash Filler treatment helps you to obtain fuller, darker and longer lashes, with immediate results after just one session. Add-on the tinting service for the ideal mascara effect! Get the first trial at an attractive 50% off, or pay just $78 for a session.
5. Perky Lash
Always found it a hassle to spend hours perfecting your lashes?
Perky Lash understands – and it knows exactly why you'd choose convenient lash services over putting on falsies and mascara on a daily basis yourself. Enhance your lashes with the Collagen Lash Lift and Keratin Tint treatments!
Revel in the pink paradise surrounded by plushy pink chairs, Victorian-inspired interior, and stylish decor at Perky Lash. Let the lash artists deliver the results you want and relax while their gentle fingers transform your lashes.
6. Tame Lash House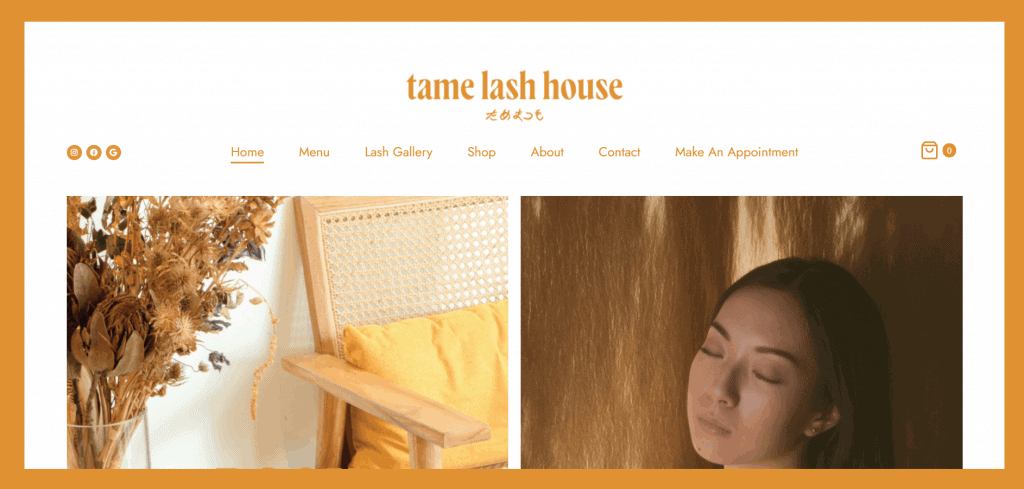 There is plenty of meaning in tame lash house's name – it signifies the premium quality of its lashes and the gentle service you can expect. Trained in the Japanese eyelash technique, it seeks purpose in its endeavours.
First-timers get to enjoy an exclusive promotional offer for the lash lift treatment at $80. This treatment also comes with a Repair Treatment! It'll be difficult to avoid falling asleep since you'll be completely at ease during the comfortable and pleasant experience.
Step inside prepared to be blown away by the charming interior as well as the professional and skilled lash artists!
7. Skinlash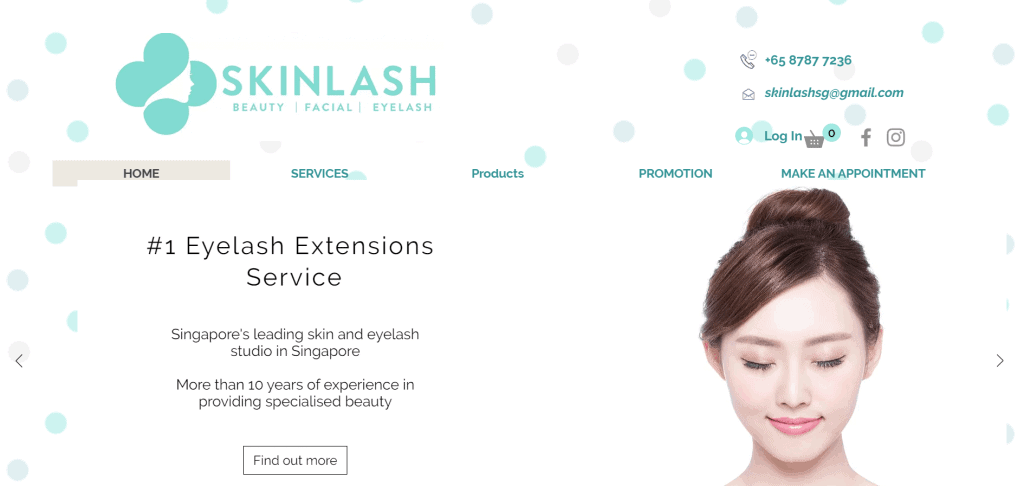 Skinlash's decade of experience in delivering specialised beauty shines through in its treatments.
It offers a wide spectrum of beauty-related services, ranging from the skin to the brows and the eyelashes. Skinlash uses keratin treatment to perform its lash lift and tinting services for its customers, lifting your lashes from the base to the tip. Watch fluttery, lengthy and curly lashes come to life and add extra definition.
Tinting enhances the look of your lashes and renders mascara unnecessary. A session costs just $105 and lasts around 60 minutes!
8. The Lash Icon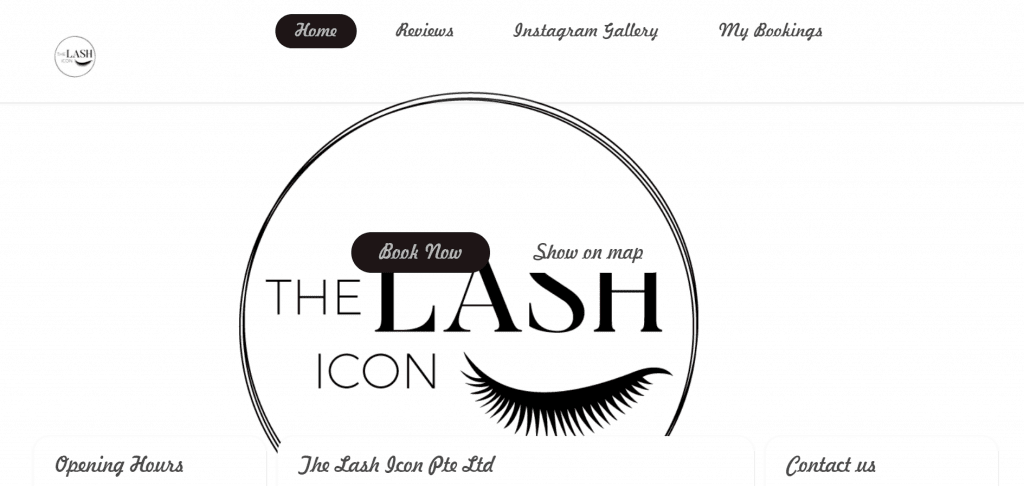 Girls, dragging yourself up from bed in the wee hours of the morning is difficult enough. Don't make it harder by spending hours on your makeup, lashes included.
Wake up with the perfect magazine frontpage-worthy I-just-got-out-of-bed look when you get your lash lift session at The Lash Icon! The highly trained and skilled technical artists are always ready to ensure that you finish your session with gorgeous lashes.
Find your comfy position and relax while you receive the Keratin Lash Lift treatment. Decide between a J or C curl and enjoy the lasting effects of up to 12 weeks! The lash lift uses techniques from Germany and successfully lifts your lashes without toxic chemicals.
9. Jealash Beauty Studio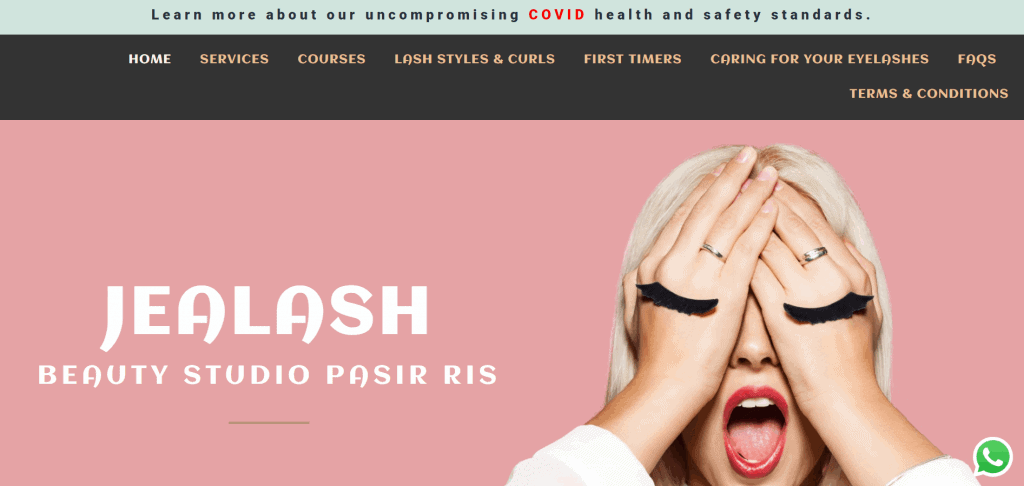 Jealash's a fun play on words, signifying that your lashes will make others jealous.
It uses its Keratin Lash Lift treatment as a healthy alternative to eyelash extensions and falsies, giving you low-maintenance lashes with a long-lasting curled effect. As a highly popular service that customers love, you'll be thrilled to experience its stunning results!
As the icing on the cake, the Keratin Lash Lift service also comes with free eyelash tinting, and the entire package will only set you back $65.
10. MySassyLashes By Yuki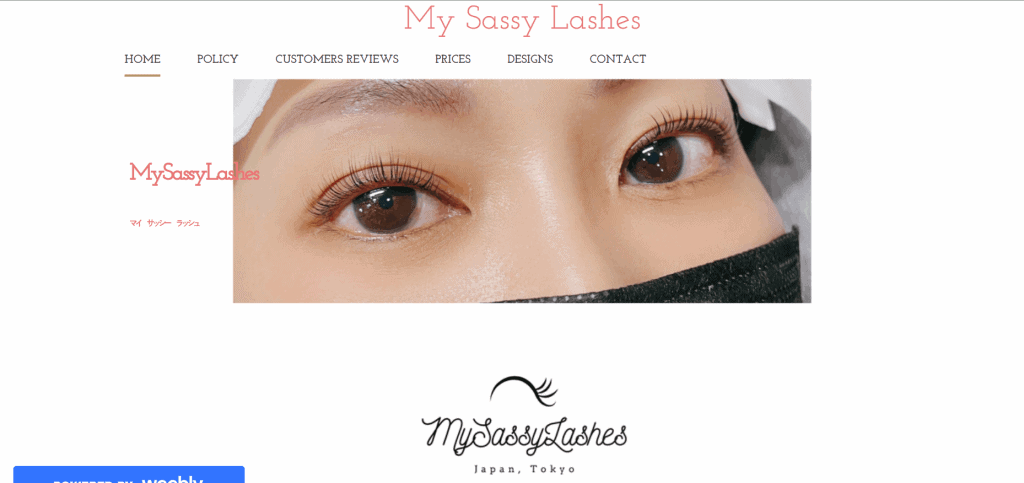 When it comes to something as important as your lashes, you should be concerned about where the products your beautician is using are coming from.
MySassyLashes uses premium goods from Korea and Japan that deliver a painless and comfortable experience. They're also suitable for sensitive eyes, so you won't experience that stinging after-effect or risk your eyes swelling. Feel at home in its cosy little salon where its experienced lash artists will attend to you with care and detail.
If you're thinking of learning some skills to perfect your own lash look, you can also sign up for the courses offered. Why spend the time and money flying to Japan to learn Japanese lash skills when you can learn them here?
Conclusion
Do you have any reviews and comments to share regarding our choices as to where you can get the best salons for lash lift in Singapore?
While SBO is committed to supporting our local businesses, please feel free to share any experience or thoughts you have. We welcome any opinion regarding the listed salons for lash lift in Singapore.
We hope that this guide will be useful in helping you when it comes to finding the best salons for lash lift in Singapore.
Featured Image by Luca Iaconelli on Unsplash
Explore More Content