10 Best Ear Piercing in Singapore to Add to Your Piercing Looks! [2023]
Piercings are a great way to decorate your body, and it adds that little bling!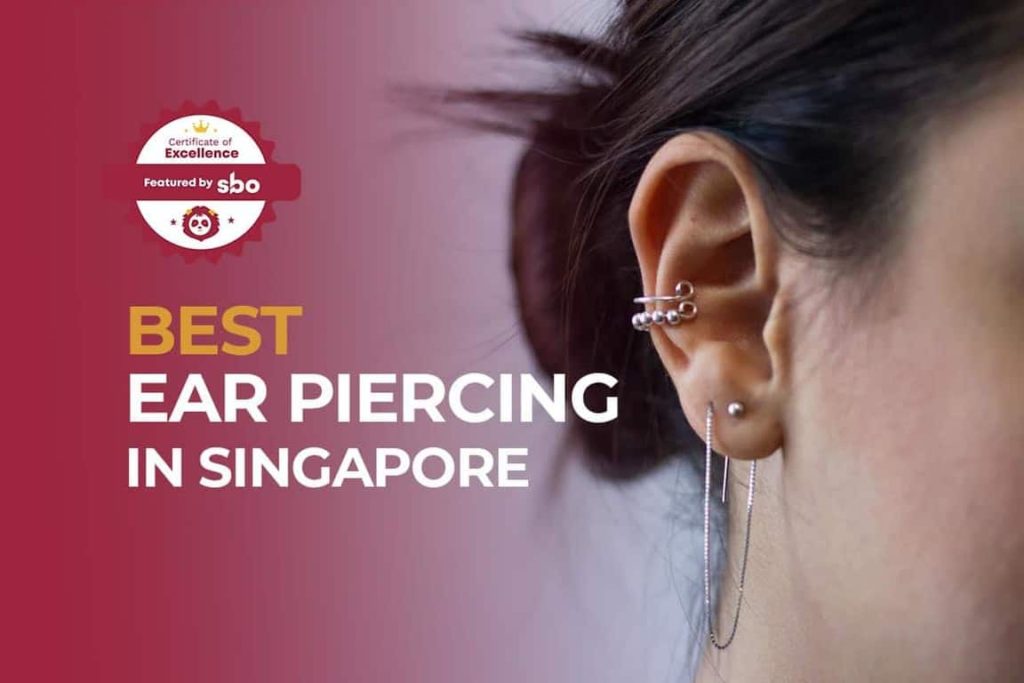 Ever considered getting your ears pierced to add a little glam to your look? Ever hesitated because of the pain it may cause? Well, Whether you're looking for a simple lobe or a more unorthodox Daith piercing, it's a delicate procedure. Hence, making sure that it is done by a professional is important.
After all, you do not want to risk infection during the early days after a piercing, right? If you're new to taking an ear-piercing, fret not. We've put together a definitive list of places to consider if you want to get the 10 Best Ear Piercing in Singapore.
1. Stellar – Silver . Ear Piercing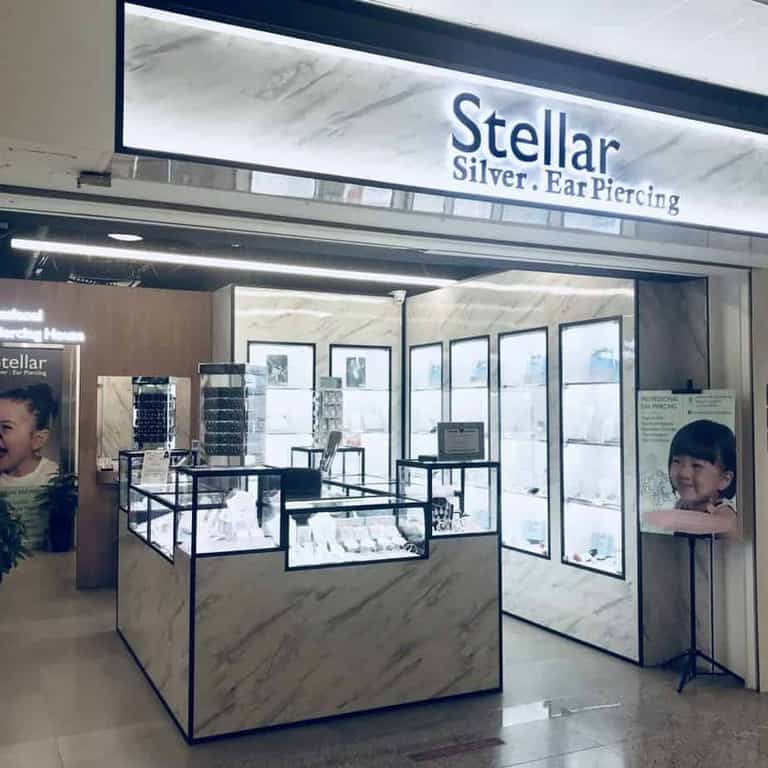 When it comes to Ear Piercing in Singapore, Stellar is one of the top choices in Singapore. Selling a bunch of sensitive range, hypo-allergenic earrings that are imported from the USA, it has proven to be one of the most popular brands among women and children alike. Their exclusive range of sensitive earrings made up of consisting of 925 to 990 Silver Jewellery has gained a reputation among clients, especially those with allergic or sensitive ears.
They offer virtually painless, sterile, and hygienic ear-piercing experiences that are suited for any age. In fact, they are even compatible with infants above 2 months old. In fact, the piercing is free if you purchase their earrings, which are around $55. With multiple outlets around Singapore, you can just walk in for a piercing without the worry of booking an appointment. When the piercing is done, the staff will even give you a certificate for your bravery. For the children, they would even give a free plush toy!
2. Primitive Art Piercing & Tattoo
Founded in 1993, Primitive Art Piercing is a prominent name to those among the tattoo and piercing scene. Don't get too intimidated by the dark-looking atmosphere in their shop, though. After all, the staff members are pleasant and are good at what they do. Aside from permanent tattoos, they also provide airbrush tattoos and sticker tattoos. So if you are looking for a temporary tattoo to beautify your body, you can come to drop by to see what designs they have!
For piercings, they also have a range of studs, plugs, and barbells to pick from. If you have a piercing and you have side effects, they are more than happy to put in the time and effort to help with the infection even if the piercing is not done by them so that you will feel comfortable with your piercing. They will also ask you back for follow-ups to check on the healing progress to make sure it is going well.
3. Cherisheart . Ear Piercing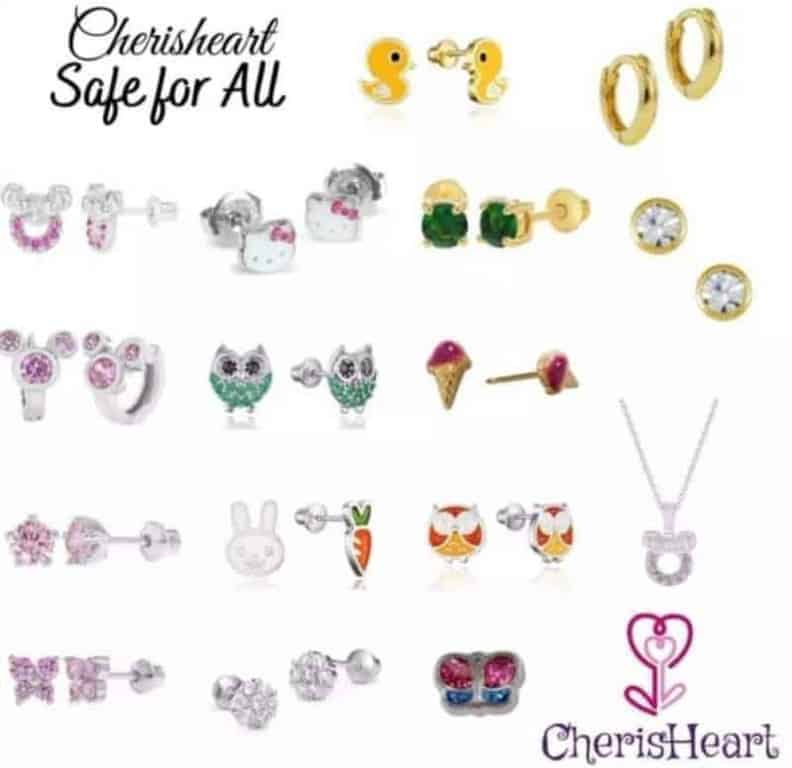 If you want to do a piercing for your little angels, then come to Cherisheart Ear Piercing! Specialising in ear piercings for kids, Cherisheart has a ton of hypoallergenic earrings imported from the USA. Not only would they not cause an allergic reaction, which means it's safe for even those with sensitive skin, they also come in really cute designs. By adorable designs, I mean they come in charming Disney characters, Hello Kitty, dazzling princess crowns or animals.
If your kid is nervous about the thought of getting their ears pierced, then let her do it at home! Cherisheart also provides convenient piercing services that can be performed at home for kids, This allows kids to have their ears pierced in a familiar area. After the process, the establishment makes sure to do some degree of aftercare, such as using numbing cream on the ears.
4. Body-Decor Tattoo & Piercing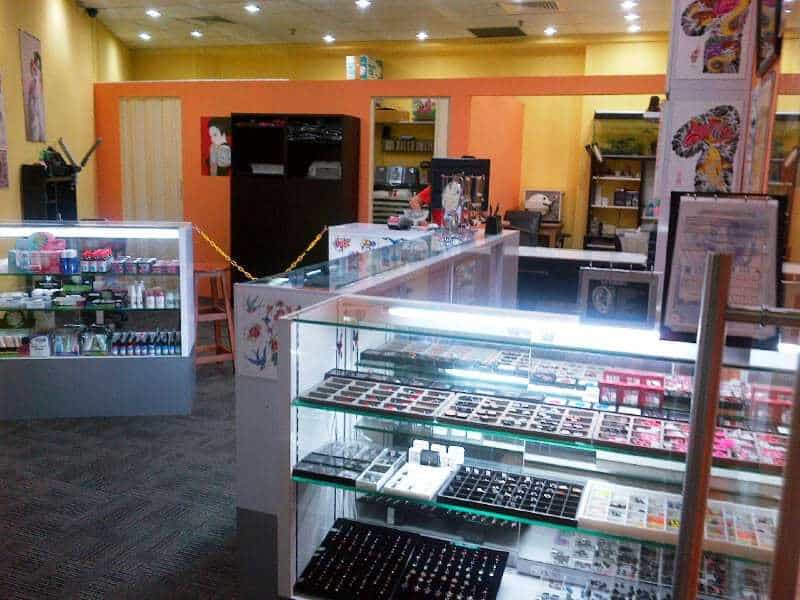 Established in 2000 by Richard Tat, Body-Decor Tattoo & Piercing provides all sorts of ear piercings, not just for the lobe. They provide it for any parts of the ear, such as the orbital, tragus, anti-tragus, conch, daith, helix, and anti-helix. They even have ear-hole enlarging or stretching services for those who want to wear the long, hanging earrings in style. In addition, Body-Decor Tattoo & Piercing will also help with sterilising and changing earrings for hygiene purposes.
If you want something for aftercare, you have come to the right place. After all, Body-Decor Tattoo & Piercing sells a wide range of quality aftercare items at a reasonable price. The variety includes things such as ointment, lotion, and piercing soap. You can buy them at the studio, or on the online website if you are opting for online shopping.
5. New Generation Collection Pasir Ris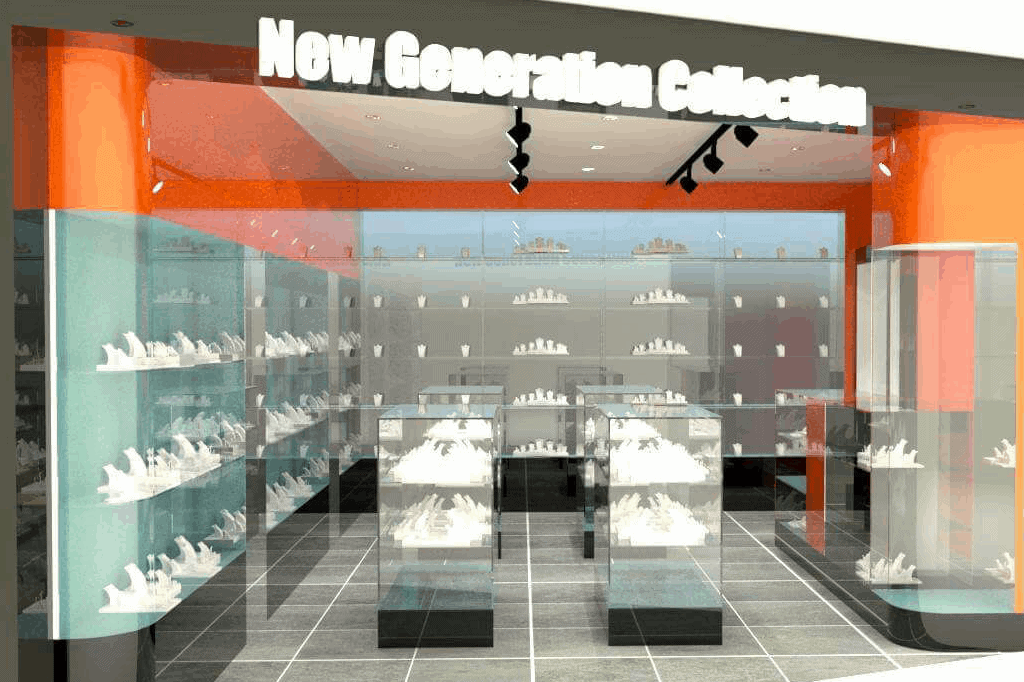 New Generation Collection is a certified Ear Piercing parlour that has more than 20 years of experience under its belt. Not only is it a popular choice for piercings such as needle piercing, cartilage piercing, lobe piercing, and septum piercing, it also sells a variety of gifts that you can get for your loved ones. When it comes to their jewellery collection, their diversity can be considered trendy and fashionable with a touch of youth. In fact, they will even offer engraving name services to personalise it.
Aside from their jewellery, unique gifts would include Zippo lighters, Parker pens, Pierre Cardin pens, SAF ID tags, business card holders, silver cleaners, transparent passport covers and ring boxes. So if you want to have a piercing and pick up a gift, why not drop by this shop?
6. Rise Above Tattoo & Piercing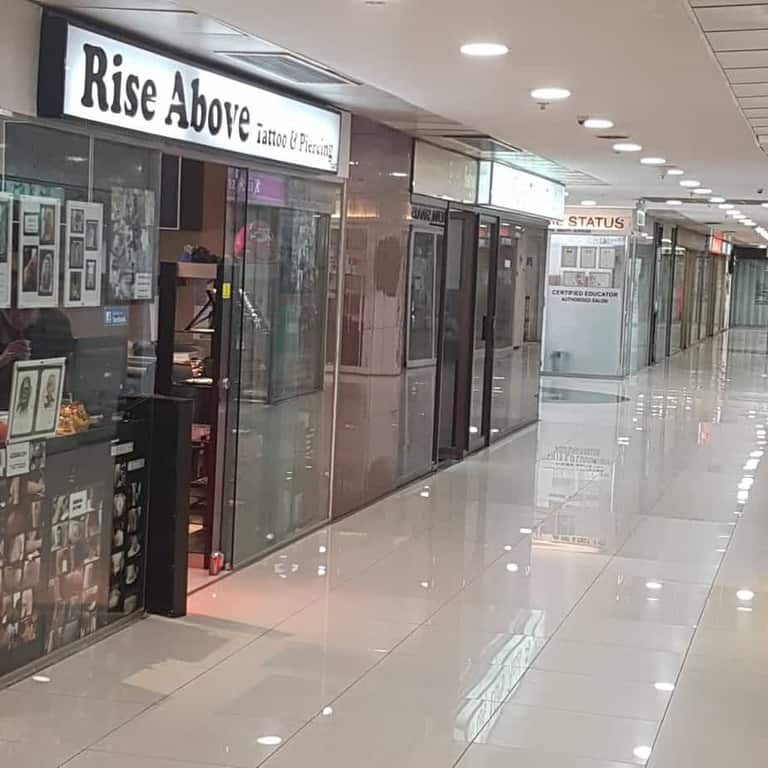 A boutique tattoo salon providing quality and professional service since 2012, it is known for both tattoo artists and body piercing services. When it comes to piercing services, they will make sure to keep the process painless, quick and easy. The employees are thorough and meticulous during the process, using tools that are clean and sterile. The piercers are also more than happy to explain what they are doing if you are curious enough to ask. Moreover, reviews have stated that the piercers are fun to talk with.
They will also request that you book an appointment 2 weeks after piercing in order to ensure that it is healing well, indicating they care about the aftermath of the piercing for their customers. The piercers will also provide aftercare and explain as to how you should care for the piercing after the process, and may also give out their own contacts to ask customers to contact them about anything that is related to the piercing.
7. B*dazzle
Formerly known as Isabella, B*dazzle has been an ear-piercing specialist that provides quality fashion jewellery in Singapore since 1979. A veteran at ear piercing, you are in good hands with B*Dazzle's high standards and professionalism. They can provide ear-piercing services to all age groups, even for an infant or senior adults. The earrings available are all nickel-free and made of safe metals like surgical steel, gold or silver. For those with sensitive ears, there are those made of titanium.
They also have one of the best quality customer services, providing complimentary aftercare services for a period of six weeks just to make sure your piercing is healing well. Their specially formulated Ear Care Solution provided is to prevent any communicable diseases and infection during the piercing's healing. What is more, they use a more hygienic method of disposable cartridge ear piercing system for the piercing. With all these services provided for piercing, don't you think it will be worth the money?
8. Ink By Finch
If you are familiar with the tattoo industry in Singapore, then you might have heard of Ink By Finch. While the name suggests that they are a tattoo parlour, they actually provide body piercing services as well. As they are a well-known tattoo and piercing parlour with a welcoming, laidback atmosphere. you can be assured that they will carry out the required services with the latest tools and techniques. '
The tattoo boutique holds an exquisite selection of body piercings such as piercings on the face, tongue, navel, and even on your private areas. The overall piercing experience is also hygienic and said to be calming, so just sit back and let the experts work their magic. Moreover, it's located in a shopping mall, so why not do some shopping while you are here?
9. NeedlesnPinsz
Cheap doesn't mean good or professional? Not in this place! When it comes to NeedlesnPinsz, you can count on their quality service for a reasonable price. using the needle method (safer method) compared to other places that use the more dangerous gun method for a way higher price. They also use sterilised needles to perform the needle method, as opposed to the gun method. The earrings available are also made of either clear acrylic or stainless steel, hence it's relatively safe for everyone.
One thing to take note of is that they have shorter opening times, so if you want to engage their piercing services, you may have to make plans on doing so, based on their hours. Also, if you are experiencing problems with your piercings such as infection or hypertrophic scarring, you can go back to them to get checked and recover the piercing.
10. BMF Ink Tattoo Studio (Singapore)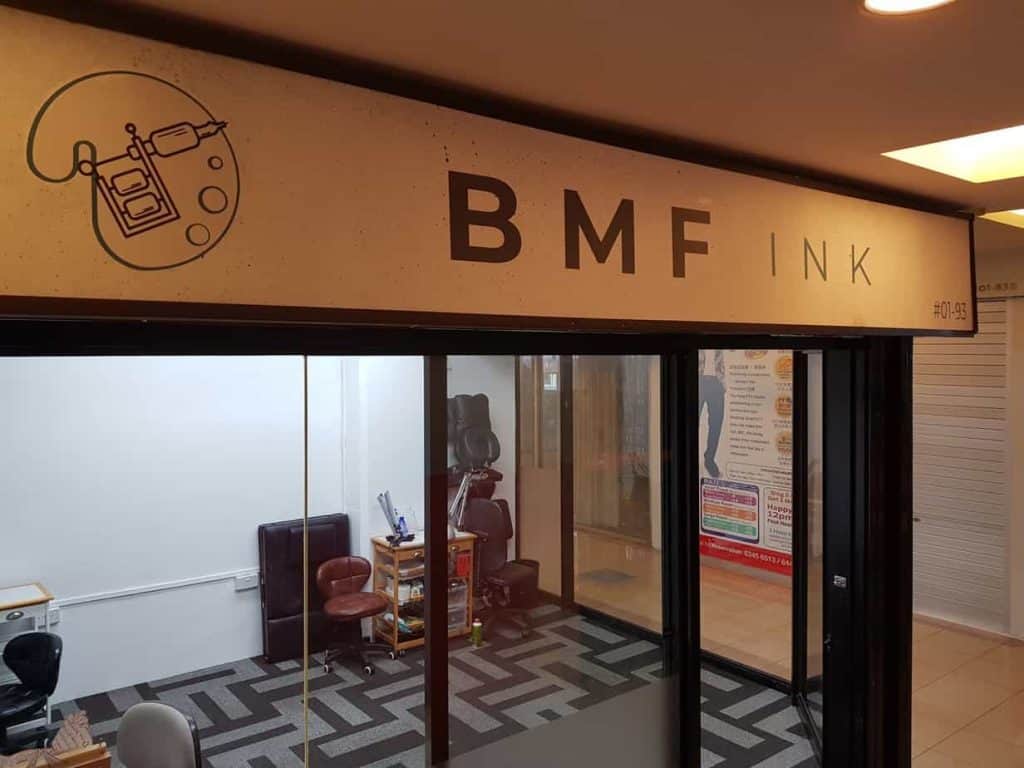 Piercing, or even the thought of it, can be intimidating at times. But you do not have to worry about it when you visit BMF Ink Tattoo Studio. After all, the workers here will do their best to lighten the mood to distract you from the incoming process. Located in the heart of East Coast, this establishment also does tattoo inking as well, so if you are looking for some beautiful art on your skin, you can drop by here too!
BMF Ink prides itself on its art, working with customers to bring their concepts into art on the skin, and having creative ideas to craft an elegant design. They are also frank on what can and cannot really be turned into a tattoo on the skin. They are proud of their professionalism and ethics as well, turning down clients who wanted designs that will not turn out good in the long run, or those who are underaged. The best part is, they are also upfront on their prices, and there are no hidden costs.
Conclusion
To quote, "Creativity is piercing the mundane to find the marvelous". Piercings are a great way to decorate your body, and it adds that little bling!
Have you had a piercing from any of these establishments? Let us know in the comments which place you have visited for your piercing, and how the experience was!
If you're looking for a dress to match your earrings or jewellery, read on as we have the best retailers for wonderful dresses in Singapore for your fashion needs!
Featured Image by Kimia Zarifi on Unsplash
Explore More Content