10 Best Dermatologist in Singapore for all Skincare Needs [2023]
If you ask any dermatologist in Singapore about the importance of skincare, they may tell you it's because the skin is the first layer of protection of our bodies.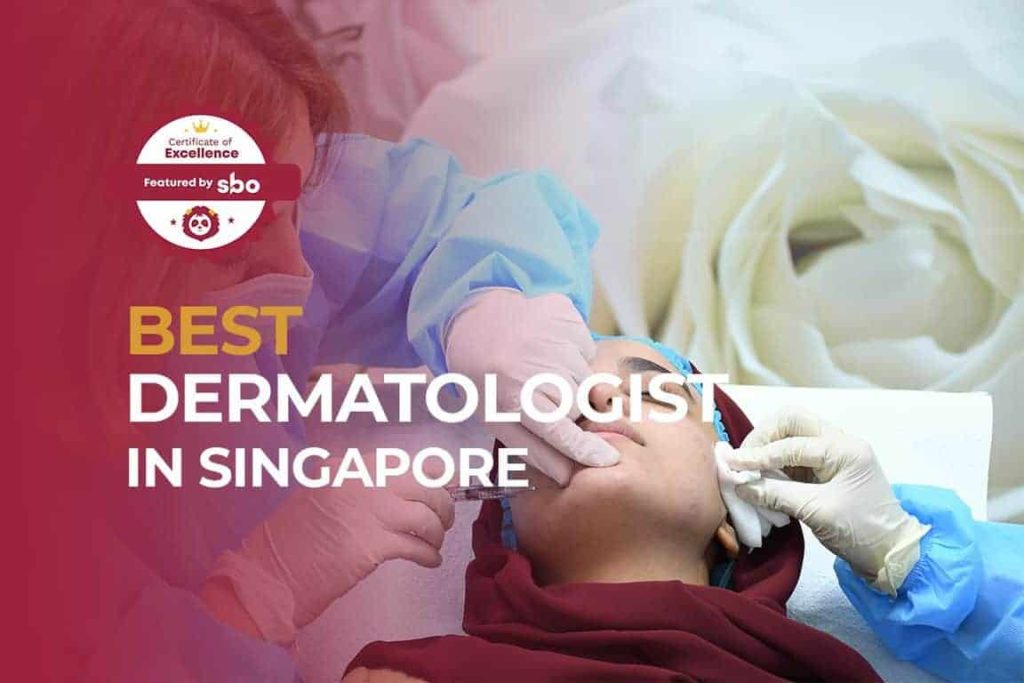 If you ask any dermatologist in Singapore about the importance of skincare, they may tell you it's because the skin is the first layer of protection of our bodies.
It's what we show the world and part of what makes the first impression. For the sake of protection and aesthetics, investing in the health of our skin is important.
To do that we may consider going for the best dermatologists in Singapore.
Some of the investments such as nightly skincare routines can be done yourselves. For instance, putting facial foam to cleanse your face or sunscreen when you go out.
However, there are other things you will have to leave to experts, such as if you do not recognise the skin symptoms you are suffering from.
If you want to do that but are unsure where to go, we have compiled the 10 Best Dermatologist in Singapore for your perusal.
1. Angeline Yong Dermatology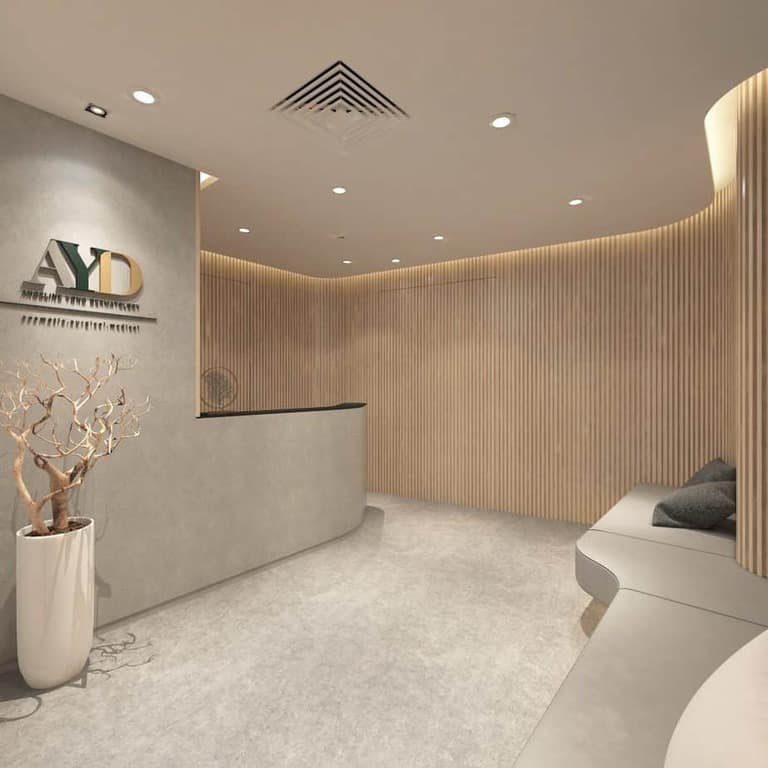 If you want a one-stop dermatological centre that can provide for scientifically-sound, holistic treatments for any skin conditions and types, then you've come to the right place! With years of extensive international training around the globe, Dr Angeline Yong can give you the effective and personalised solutions for skin, hair and nails. Being one of the few to hold qualifications that go beyond Singapore and even beyond Southeast Asia, you can be assured you are in safe hands when you visit this clinic!
With cosmetic treatments that include derma fillers to restore fresh looks and sharpen the facial features, you will leave the clinic looking and feeling like a new person! With full-star reviews that serves as a testament to the clinic's efficiency, it's the go-to place if you have any bodily issues that requires a curative treatment!
2. Dr SN Wong Skin, Hair, Nails and Laser Specialist Clinic: Dermatologist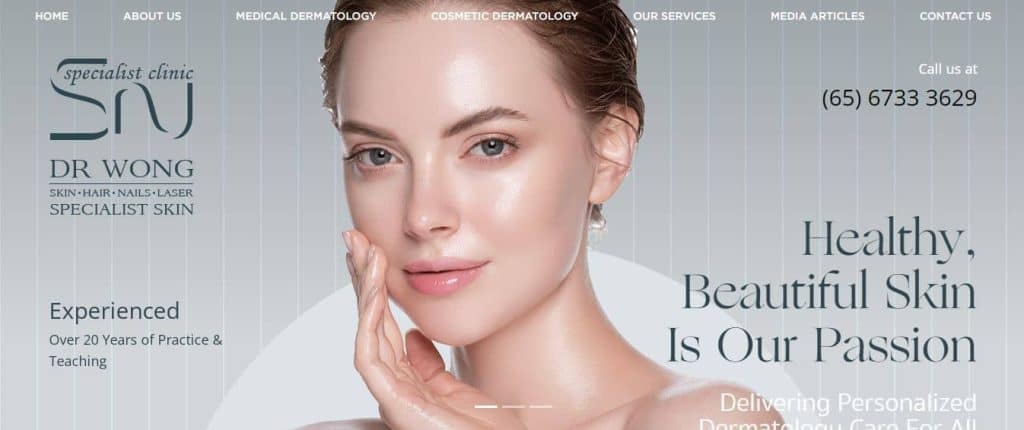 Need a customised treatment for your skin? Then head to this clinic! Providing a variety of Dermatology and Cosmetic services for any skin types and conditions, there is sure to be the ideal treatment that suits you! With their aesthetic treatments, they can help minimise skin issues such as fine lines, age spots, pore size, and breakout frequency. In addition to that, they can enhance other skin aspects such as skin texture, collagen synthesis, and overall skin health.
Since most of the procedures are non-invasive or minimally-invasive, it allows you to continue with normal activities once you are done! It wouldn't inconvenience your daily life at all. However, for some skin conditions, they may need to perform more intense treatment that will need downtime. Nevertheless, you wouldn't have to worry because the dermatologist will advise you in accordance to your condition and preferences.
3. Dermstetiq Clinic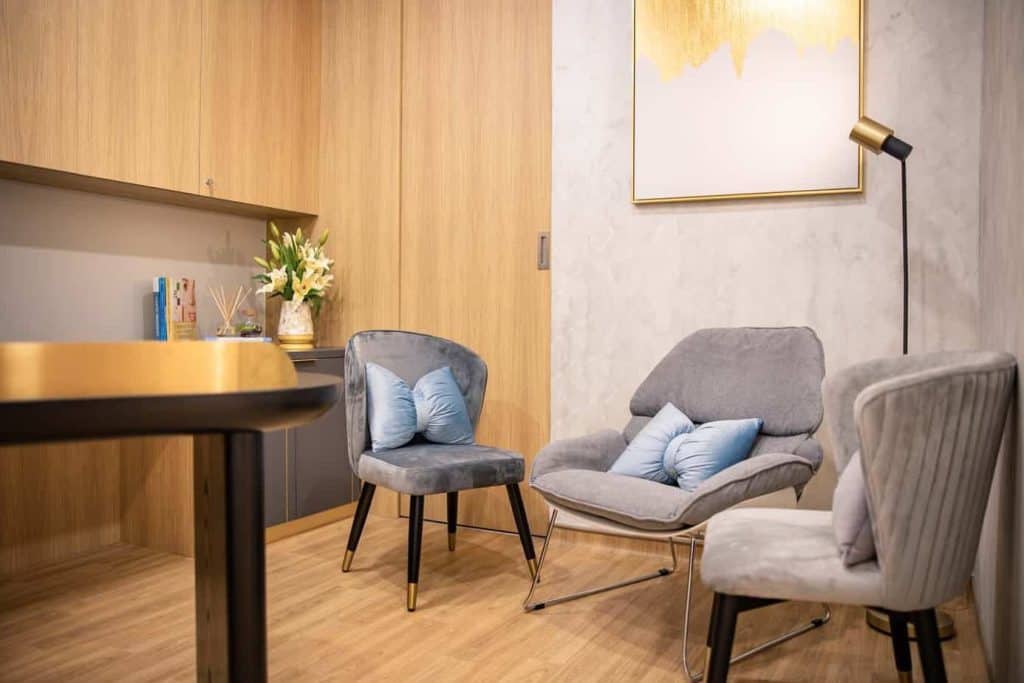 If you want to bask in the Signature Total Facial Lifting Programme that is a mix of Profhilo with Ultherapy, the first bio-remodelling skincare that can be injected and uses hundred percent pure hyaluronic acid, then come to this establishment! Using cutting-edge technology and scientifically proven products to maintain the natural and balanced enhancement, Signature Total Facial Lifting Programme is the only ultrasound treatment cleared by the FDA that can go deep into the skin. This allows treatment to live the eyebrow, neck, under chin, and décolletage.
Each of these treatments is catered to the needs of the individual. This allows the clinic to create effective collagen regeneration and natural-looking lifting effects for all. With usage of micro-focused ultrasound energy, they can apply the same foundational layer that cosmetic surgeons usually address without disturbing the skin's surface. You can do the treatments during lunch due to the minimal pain and downtime.
4. Tham Siew Nee Skin Clinic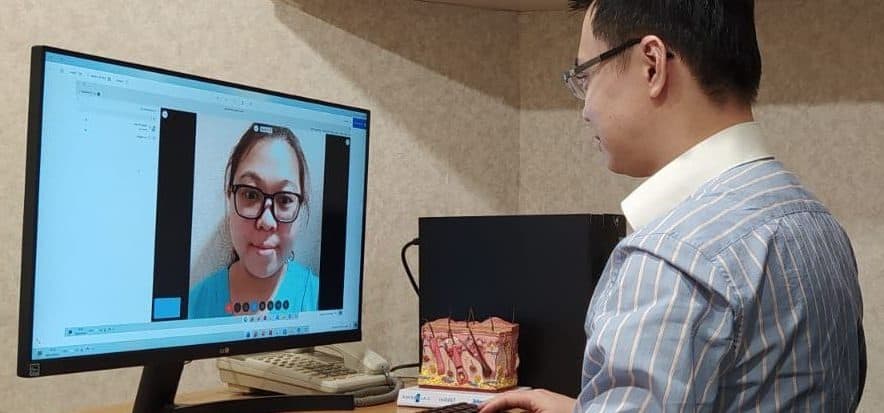 If you have a skin disorder and you want treatment to it, the head on to Tham Siew Nee Skin Clinic! Their resident consultants Dr Tham Siew Nee and Dr Koh Hong Yi are respected individuals in their respective fields both internationally and locally. They boast an immense amount of experience in treating skin disorders with scientifically effective treatments. Some skin disorders they can treat include psoriasis, eczema, urticaria, skin allergy, acne, and even skin cancer.
Besides providing the biologic therapies for severe skin disorders, they also provide a comprehensive range of services such as dermatologic surgery. These can remove skin blemishes such as lumps, bumps, cysts, and skin tumours. Other services will include laser, chemical peels and phototherapy. If you can't visit their clinic, do not fret! They have teleconsultation services so you can receive advice in the comfort of your own home.
5. The Skin Specialists & Laser Clinic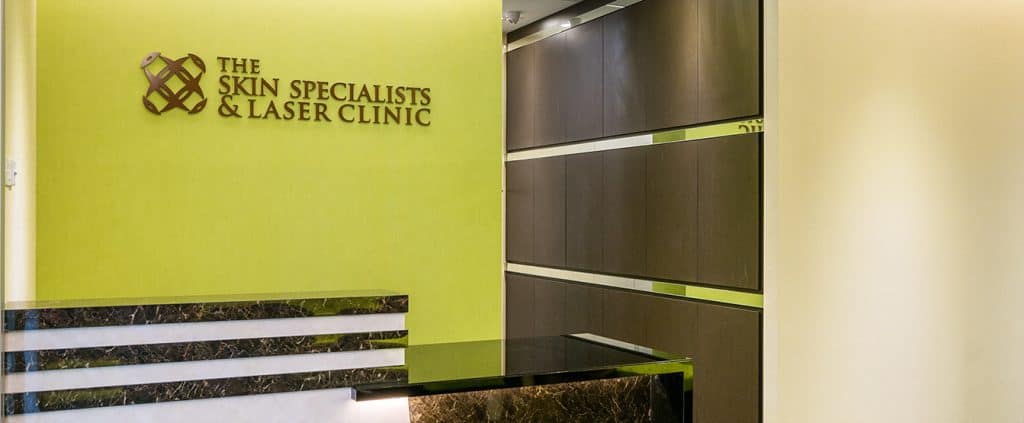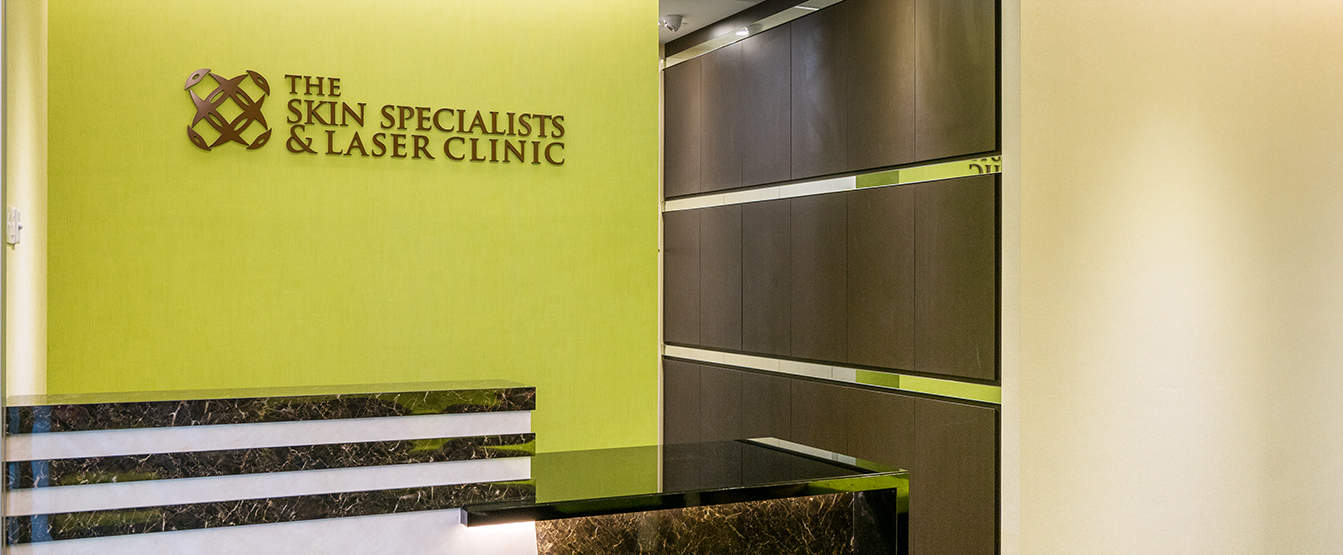 Want state-of-the-art, professional as well as quality care? Then take a trip to this establishment. Run by experienced and certified skin specialists, it has the solution to all skin problems. They have IPL, pigment and fractional carbon dioxide lasers that can treat acne scars, pigmentation, and rejuvenate the skin. They also have botulinum-toxin injections and filler for anti-ageing treatment. With an array of dermatological surgery and laser services, you are sure to receive the best-personalised care when you visit their clinic.
Moreover, with the understanding that every skin is unique, they will have an individualised patient-centric care plan prepared just for you! Adhering to the highest ethical standards, the specialists there strive to provide you with the best care that is safe and effective.
6. Dermatology & Co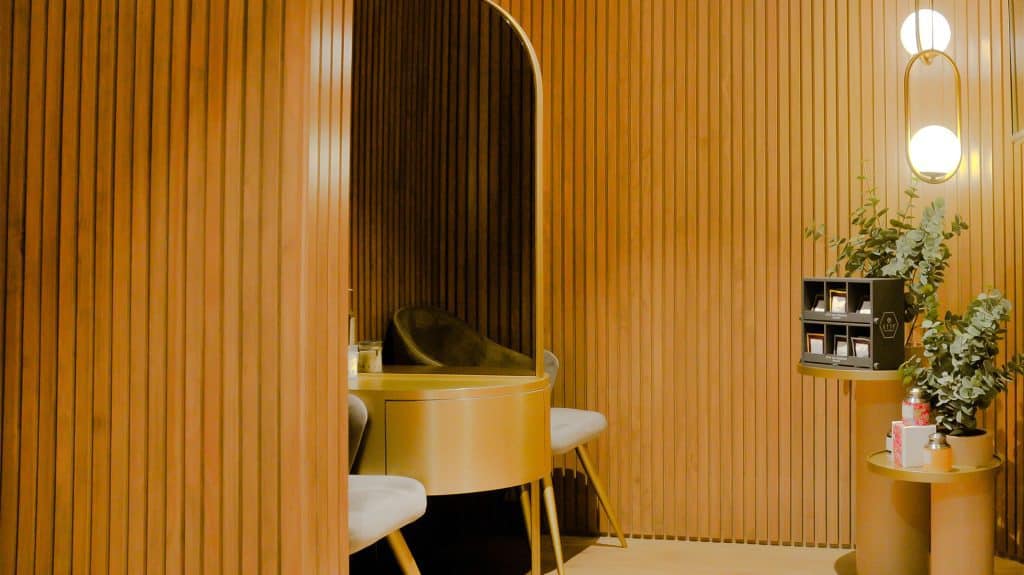 Integrating tailored care to treat a wide range of skin, hair and nail disorders for children and adults, this clinic can provide that care for people of any age. Their range of treatments makes use of the latest laser and injectable treatments in order to get the best results with the least amount of downtime. With the treatment performed by experienced dermatologists, you can just sit back and relax while they work their "magic".
You could never find a more relaxing spot, as this clinic is designed to provide the soothing private space you need. Their space allows you to sit back with a warm cup of tea while awaiting the consultation or treatment. What is more, to maximise privacy, the clinic is fully equipped with a treatment/laser room, along with a separate area for recovery.
7. Skin Physicians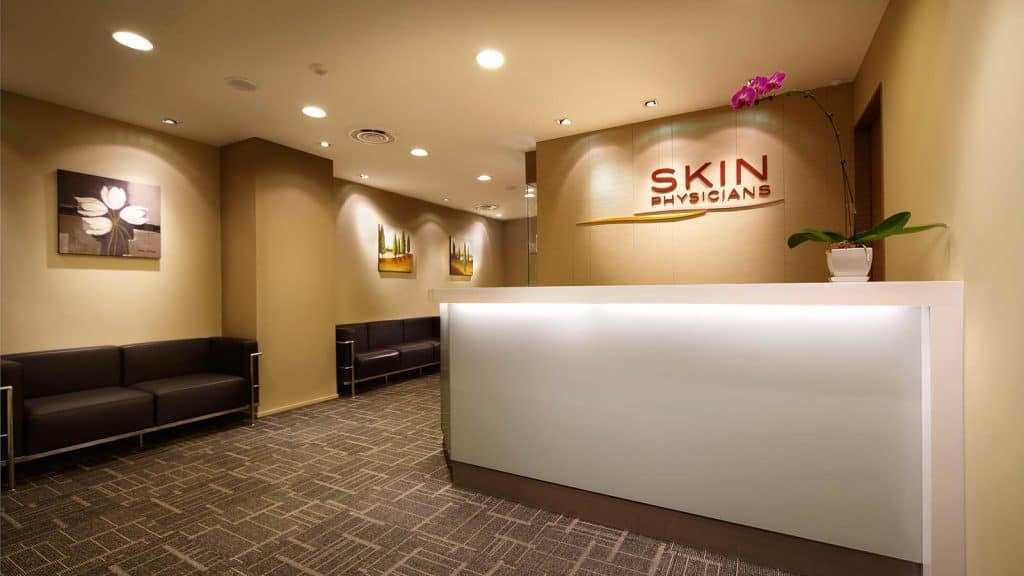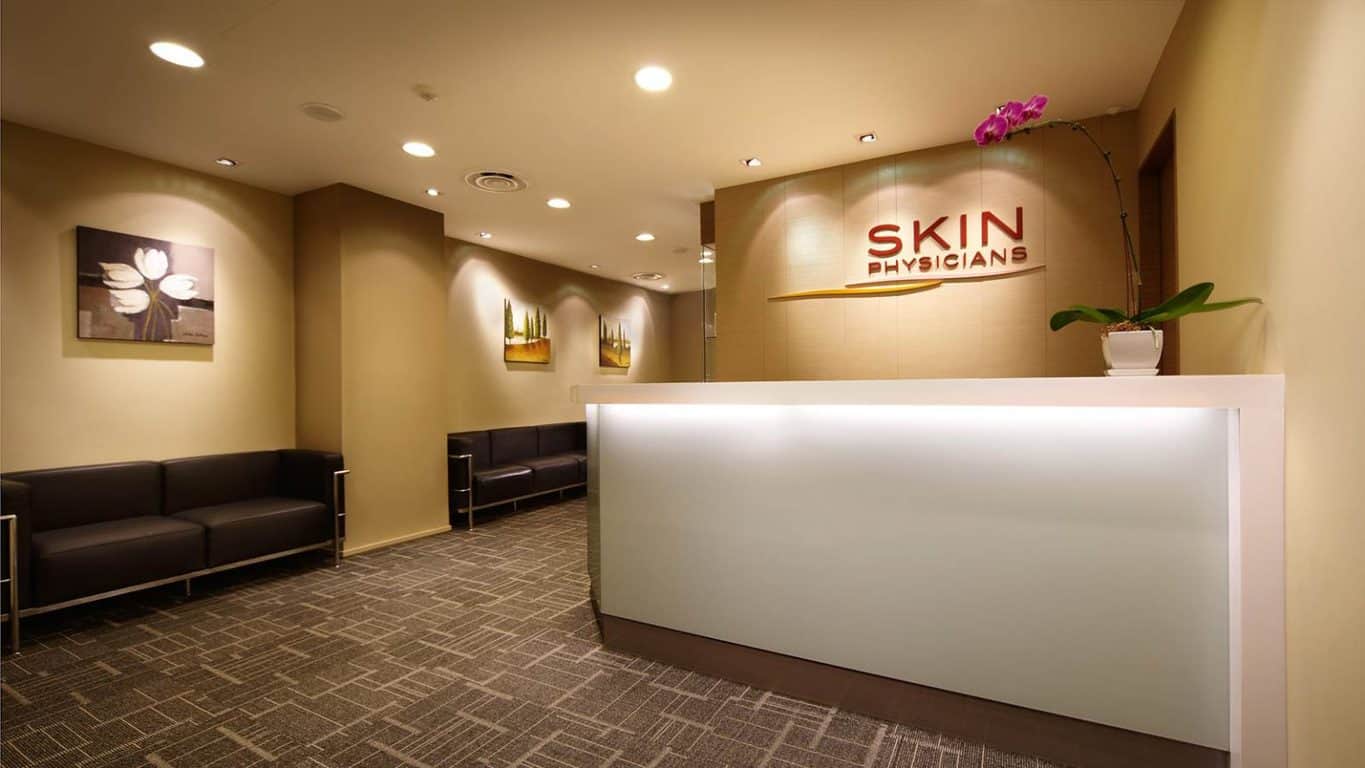 A premiere skin, hair, pigment and laser specialist clinic, Skin Physicians has the services needed to combat all sorts of medical and aesthetic skin conditions. With the doctors being well-known experts when it comes to skin pigmentation, hair problems and urticaria towards people of all ages, it's the prefect place to go if you want to receive treatment in a relaxed environment.
In addition, this clinic is dedicated to helping clients with vitiligo through providing the medical treatment and the specialized services such as targeted ultraviolet light therapy and transplant surgery. With them providing measured and well-thought-out advice that is sensitive to the patient's daily lifestyle and routine, this clinic's doctors will make the ideal family skin doctor.
8. TWL Specialist Skin & Laser Centre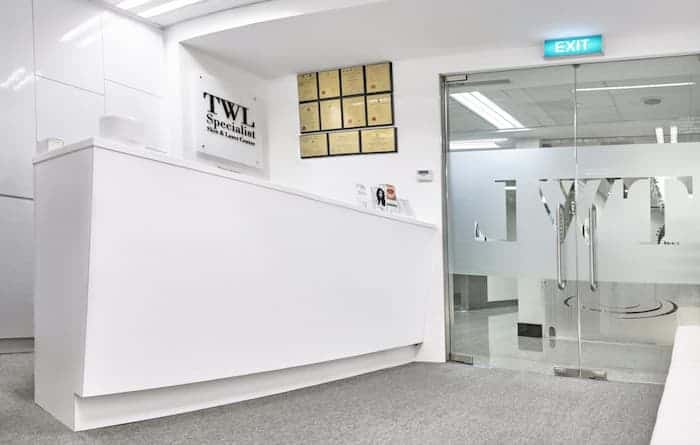 Led by Dr. Teo Wan Lin, a prominent figure in the dermatological circles, TWL Specialist Skin & Laser Centre boasts great specialist dermatologist care when it comes to medical, surgical and cosmetic dermatology. With dermatologist care, the clinic has treated hair, skin and nail disorders in both adults and children. This is achieved through evidence-based treatments and state-of-the-art technology.
In particular, when it comes to tacky skin conditions like eczema, the clinic has treated a diversity of adults and children with varying cases. With an average rating of 4.4-star ratings on Google and Dr. Teo Wan Lin being quoted by magazines such as Female Magazine, Daily Vanity, BURO 24/7, and Men's Health, it is not hard to see why it's highly-sought after for skin treatment. So if you have been dealing with pesky skin conditions, come on down to this clinic!
9. Patricia Yuen Dermatology Medical & Cosmetic Skincare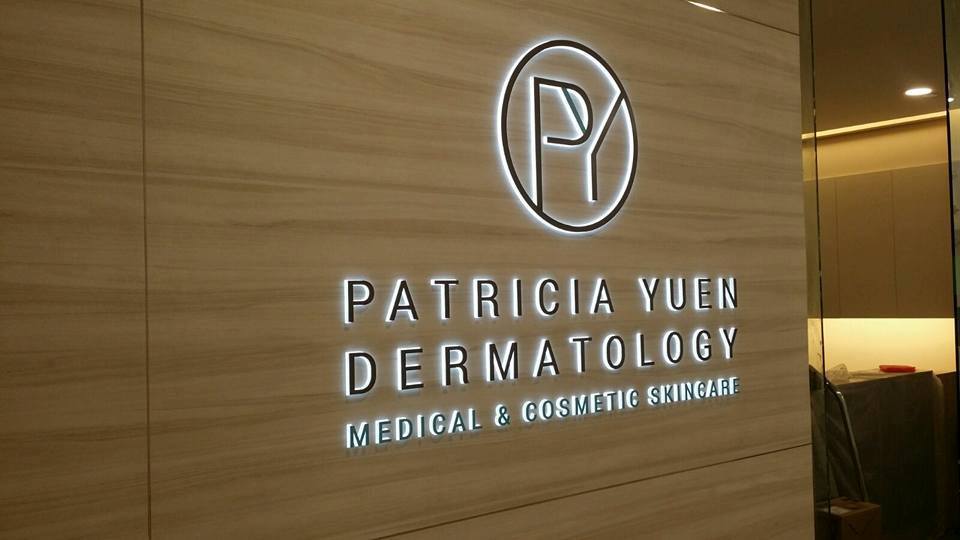 When it comes to using the most advanced and effective techniques to perform non-invasive facial enhancement and rejuvenation, no one can do it better than Patricia Yuen Dermatology. Headed by Dr Patricia Yuen, this clinic offers a wide range of treatments that include Ultherapy treatment, Picoway laser, and nonobtrusive body molding. In fact, her expertise allowed her to develop a medical-grade skincare line to help patients treat their skin conditions. In particular, they can treat pigmentation and acne.
Not only that, this clinic also provides medical screening, diagnosis and treatment for other skin conditions such as eczema, psoriasis, and skin cancer. Since the treatments are reasonable affordable, you won't have to worry about a hole in your wallet when you come here for their practical treatment methods that will not boost your overall satisfaction, it will also increase your confidence!
10. Assurance Skin, Laser & Aesthetics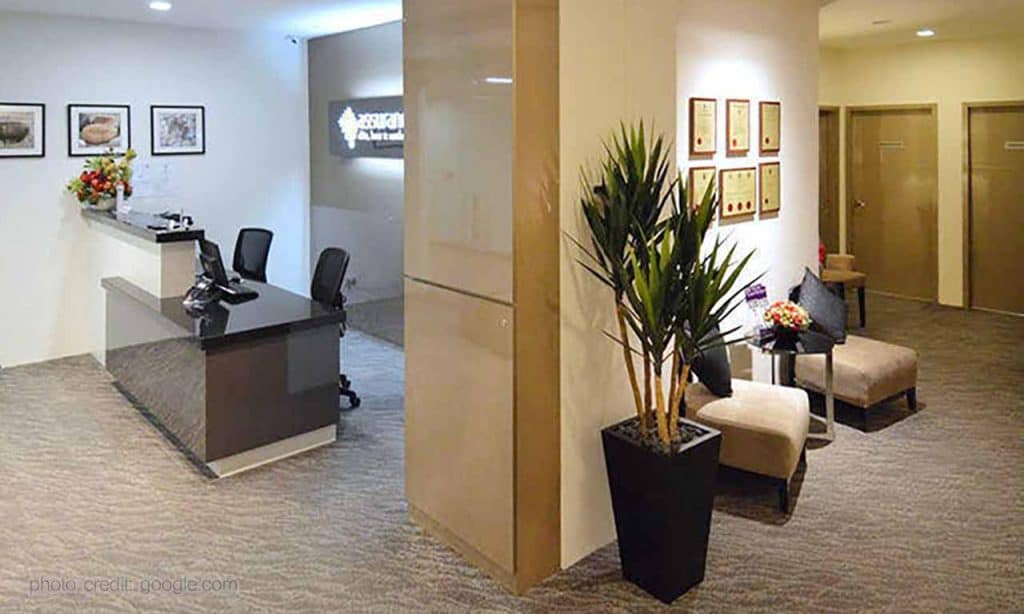 Whether you have the less severe outpatient skin problems such as eczema, hair loss, and pigmentation or the more severe conditions relating to cancer, heart, liver, and kidney problems, Assurance Skin, Laser & Aesthetics will sort you out. Founded by Dr Wong, he has done skin surgery to extract skin cancers, skin growths, and cysts. He can also provide keloid scar treatments, which includes surgeries such as laser and excisional.
Treatments available include radiation, topical treatment and injection. With more than twenty years of expertise, he can definitely provide the quality service not just for aesthetics, but for comfort and safety. The clinic is also transparent when it comes to giving you information about your condition. After all, they believe that explaining the procedure while developing the treatment plans will help prepare you mentally and financially.
Conclusion
Dermatologists have become increasingly popular in the beauty industry because not only can they treat skin problems, they can also help with your outward appearance.
While there are always variations of skin treatments from differing clinics, we still hope that this guide has been informative in helping you find that perfect skin doctor to combat your skin conditions or enhance the freshness of your skin for aesthetic purposes.
At SBO, we welcome any feedback and anonymous sharing regarding your experience with the listed 10 Best Dermatologist in Singapore.
On another note, if you want to find a way to remove your eye bags, why not take a look at the best eye bag removal in Singapore?
Featured Image by Atikah Akhtar on Unsplash
Explore More Content