10 Best Clinics for Eye Bag Removal in Singapore [2023]
You'll never look tired anymore by visiting these clinics for eye bag removal in Singapore!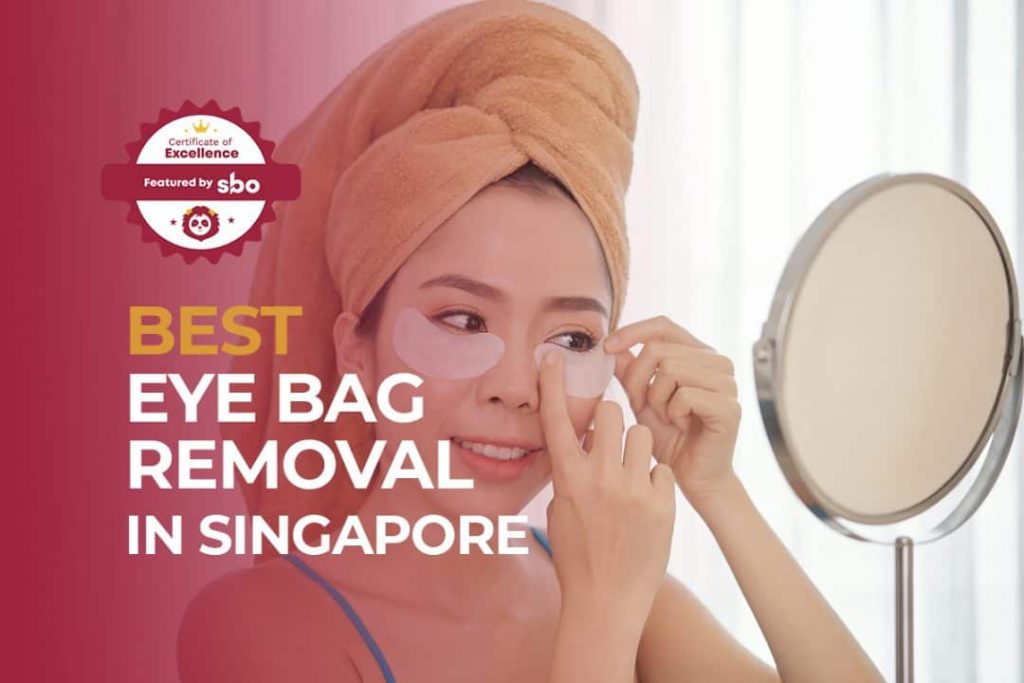 Whether it is passed down from genetics or a result of pulling all-nighters frequently, these pesky dark eye bags can be a real eyesore.
When products after products continuously fail to keep these eye bags at bay, perhaps removing them for good is a more viable solution.
Eye bag removal (also known as lower blepharoplasty surgeries) is a medical procedure that targets the excess fat at your undereye area, and can either be non-surgical (radio-frequency needle treatments) or surgical.
Although there are no age limitations to this procedure, it is only advisable for patients who have better skin elasticity and with a mild to moderate bulge underneath the eyes.
Before we bring to you the best clinics for eye bag removal in Singapore, do keep in mind the prerequisites and costs involved. You do not want to go under the knife without thinking this through!
1. The Ogee Clinic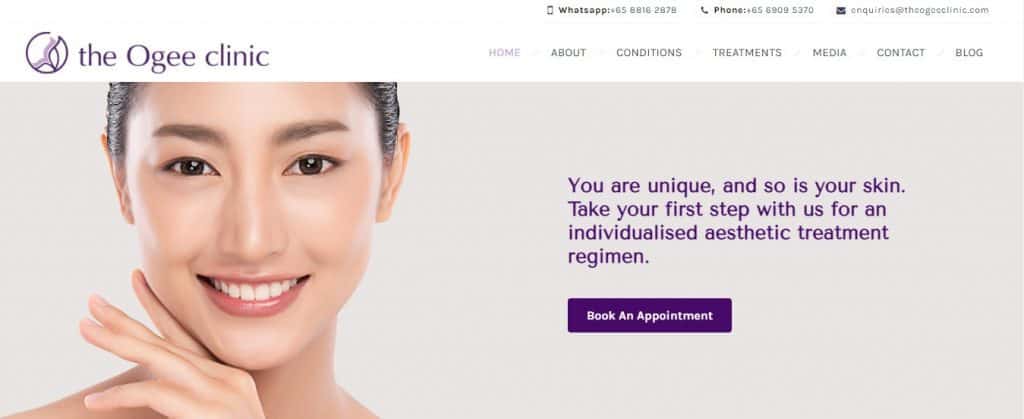 For people struggling with tired-looking eyes, The Ogee Clinic's your life saviour as they offer customised treatments for both eye bag removal and dark eye circles.
Patients who require eye bag removal will receive two or more of the following treatment methods: derma fillers, laser resurfacing, laser tightening, Rejuran PDRN skin booster or Botulinum toxin (Botox/Xeomin, Dyesport), depending on your condition.
The founder of The Ogee Clinic, Dr Heng Wee Soon is accredited by the ADEG (Aesthetic Dermatology Education Group) and one of the youngest trainers marked by Allergen Singapore.
His strong credentials, coupled with his attention towards patients' comfort makes his clinic one of the best to visit for eye bag removal in Singapore!
2. SWENG Plastic Aesthetic and Reconstructive Surgery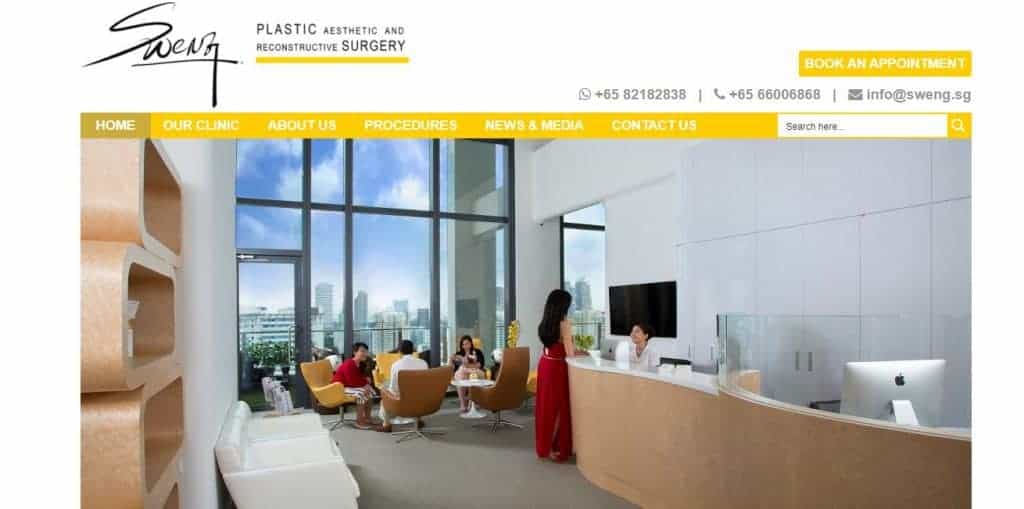 SWENG Plastic Aesthetic and Reconstructive Surgery boasts one of the most premium and well-equipped medical facilities, delivering quality and trust to patients looking for eye bag removal in Singapore.
Their consultant plastic surgeon is the renowned Dr Ng Siew Heng, proudly recognised by Singapore's Ministry of Health who have undergone intensive training in South Korea.
The clinic's eye bag removal procedures include both external and scar-less methods. Contact them for a consultation to know which procedure best fits your body!
3. Cambridge Medical Group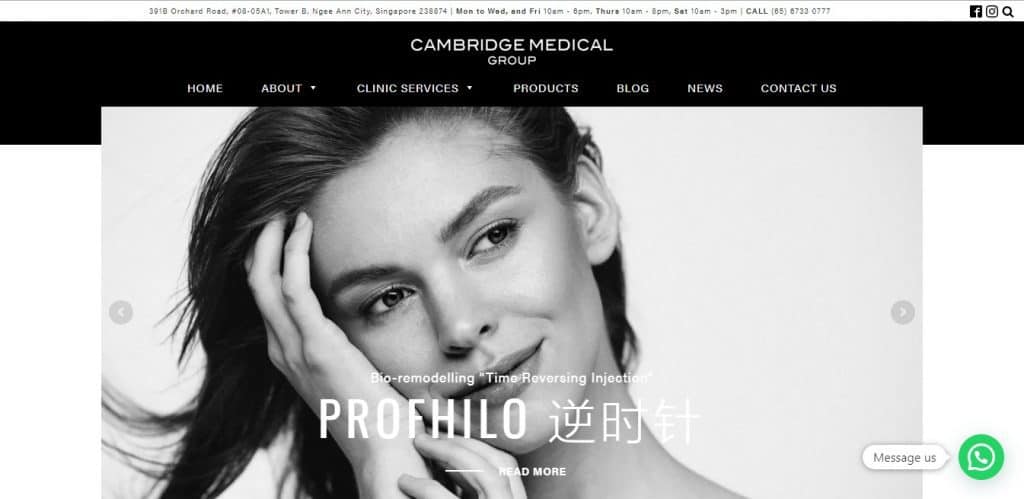 Cambridge Medical Group is another first-rate aesthetic clinic for eye bag removal in Singapore, offering 2 different scar-less eye bag removal technologies: Fotona Laser Eyebag Removal & Agnes EYE REVO.
Both of these non-surgical treatment methods mainly promise low downtime, no visible scars and a safe experience.
Graduating from the ever prestigious Cambridge University in the UK, Dr Lee Mun Heng's passion for the medical brought to the birth of Cambridge Medical Group. They pride themselves on their attention to training, research and data on the latest aesthetic technologies.
4. Shens Clinic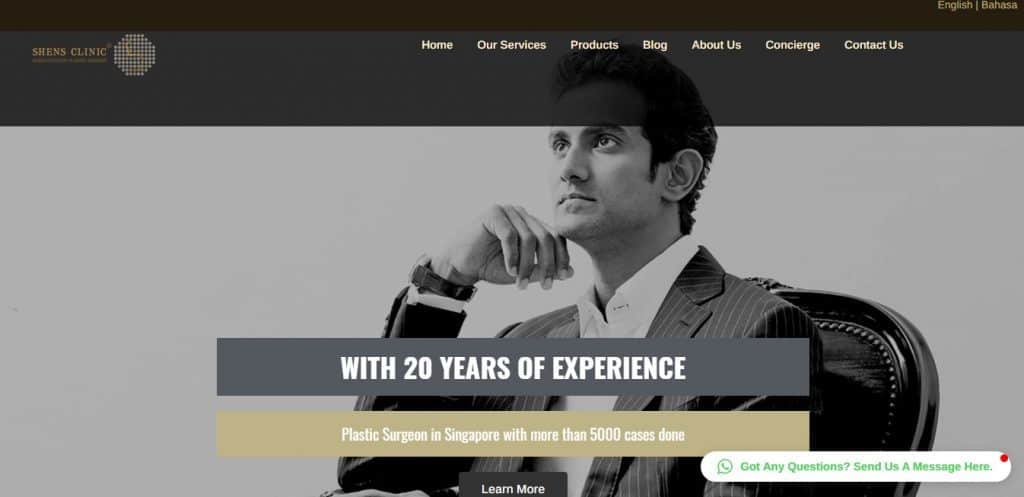 The impact of the Hallyu Wave is not only limited to the entertainment or food industry here, as seen from this aesthetic clinic in Singapore that specialises in Korean-style plastic surgery and treatments.
One of their signature aesthetic services includes their scar-less eye bag removal procedure, which can be completed easily in under 20 minutes. Their procedure assures low downtime, negligible bruising, and a quick return to your daily work.
5. S Aesthetics Clinic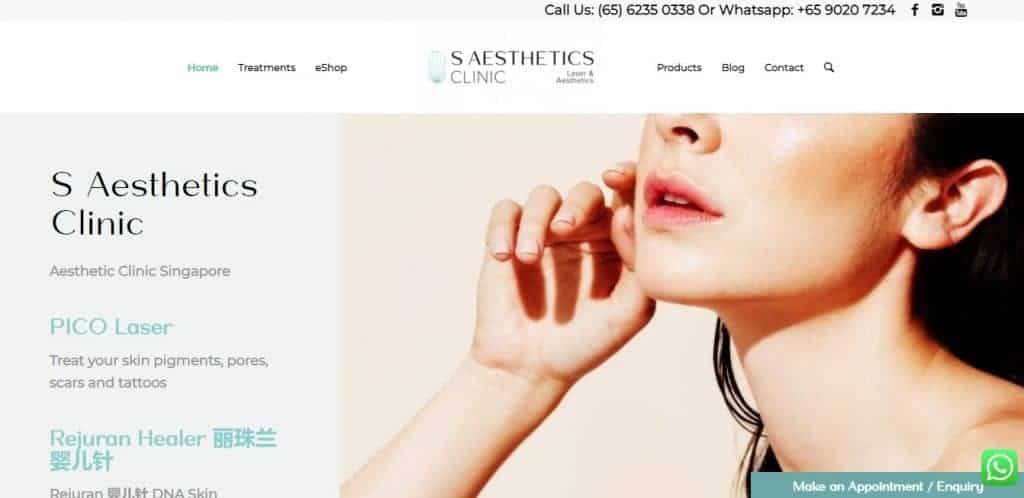 We bring to you S Aesthetics Clinic for eye bag removal in Singapore.
Their eye bag removal services include rejuran-i (eye), lasers, ultheraphy, undereye fillers and their skincare product offerings.
Despite Covid-19 causing restrictions in face-to-face appointments, this has not hindered S Aesthetics from providing quality service and care. Book them during their opening hours for a complimentary teleconsultation, with a customised treatment plan sent to you via Whatsapp or your email afterwards!
6. The Clifford Clinic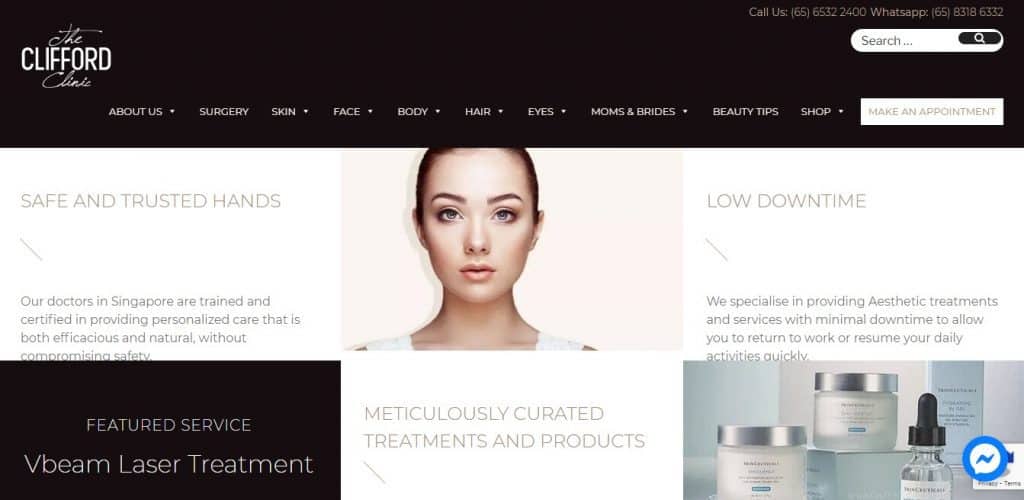 The team of experienced professionals behind the Clifford Clinic assures patients with one of the highest quality services for eye bag removal in Singapore.
Over here, their eye bag removal treatment consists of a combination of AGNES (a non-surgical radiofrequency device) and Secret RF (anti-ageing technology) to effectively brighten the undereye area and bring back youth to your eyes!
7. Radium Medical Aesthetics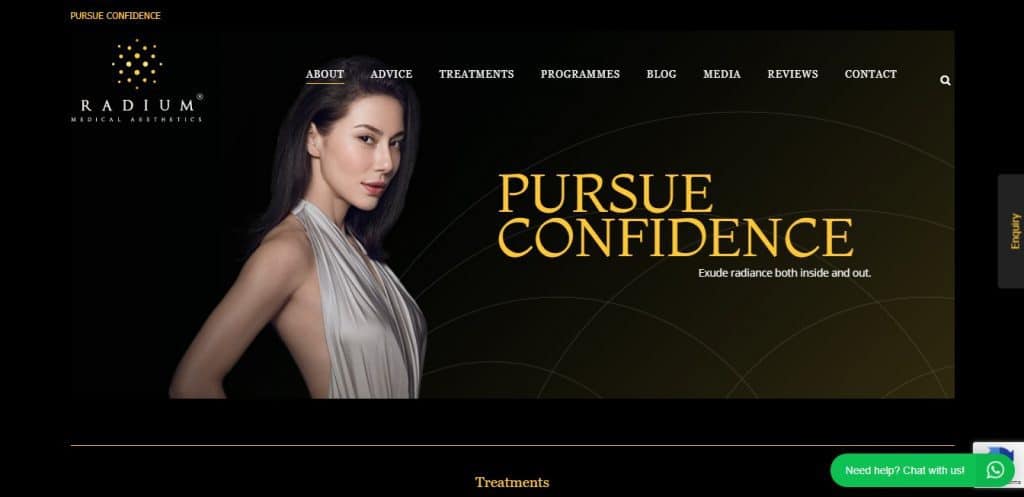 Standing for 'Ray' in Latin, Radium Medical Aesthetics strives to bring out the inner radiance of patients through their up-to-date treatments and their highly-skilled team of doctors.
Their medical director, Dr Siew Tuck Wah, is a well-respected figure in the industry who is not only a practitioner but a mentor to aspiring young doctors as well.
Their clinic offers 2 types of eye bag removal in Singapore, namely their non-surgical eye bag removal that permanently reduces eye bags and puffy eyes, as well as their under eye dermal filler which lightens eye bags significantly.
8. Aesteem Aesthetic Clinic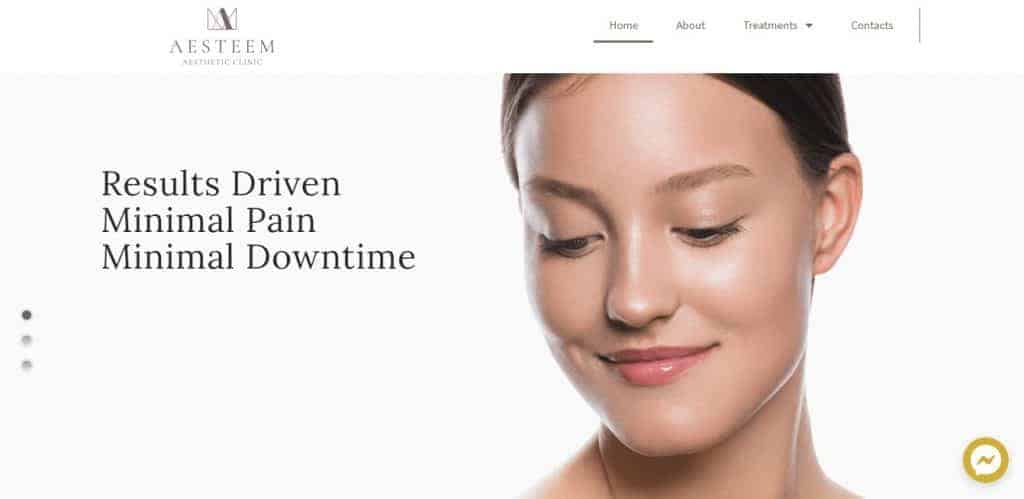 This is one of the top clinics for eye bag removal in Singapore, comprising of 2 different technologies for thorough, safe and long-lasting results.
First, they will incorporate the Secret RF (radio-frequency) eye bag removal technology that uses acutely controlled heat from the radiofrequency to melt the excess fat in the under-eye area. This will significantly reduce the patient's eye bags within 1 session.
Next, they will proceed with 2 sessions of their Fotona 4D Laser treatment that uses laser technology to tighten the undereye region and reduce wrinkles in the process.
With these 3 sessions, patients will enjoy a scar-less, pain-free treatment with little downtime required.
9. Azataca Plastic Surgery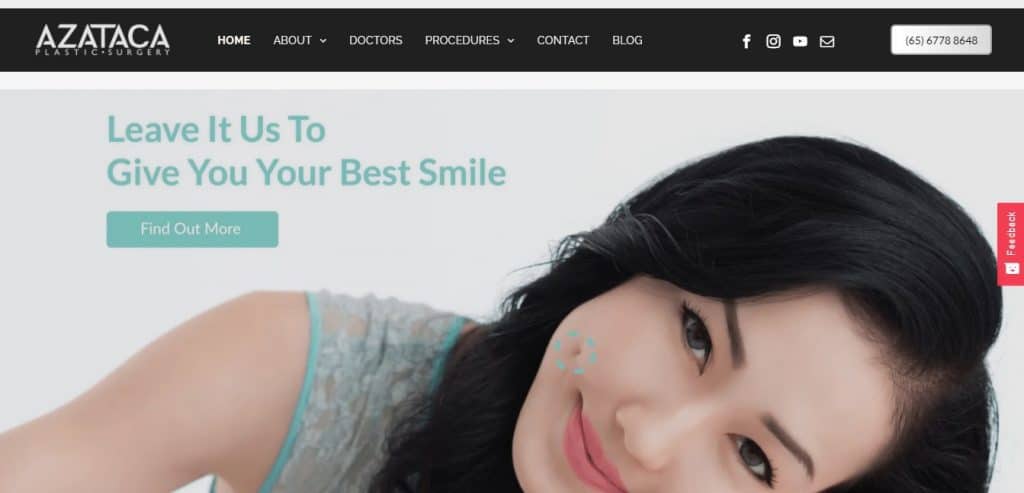 Patients can rest assured that their aesthetic concerns are well taken care of at Azataca Plastic Surgery, housing 3 highly-skilled medical experts with both experience and passion for aesthetic surgeries.
Besides offering eye bag removal in Singapore, their clinic also specializes in other surgical aesthetic procedures like reconstruction, face lifting and rhinoplasty to name a few.
10. Edwin Lim Medical Aesthetic Clinic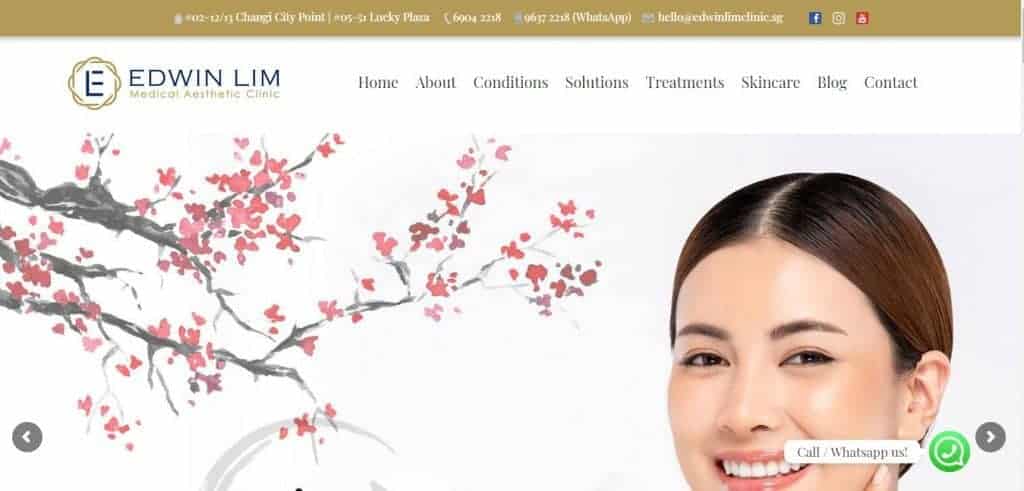 Dr. Edwin Lim, the brainchild of this clinic, is a firm believer in achieving beauty through science. His aesthetic treatments, including eye bag removal, focus on being less invasive as well.
Edwin Lim Medical Aesthetic Clinic is not only equipped with a variety of aesthetic services and technologies, but it also houses its very own skincare line. From acne to ageing concerns, they have skincare products to target these skin problems.
Reaching their outlets should be a breeze, as they are conveniently located near the heart of the city (located at Suntec City and Orchard).
Conclusion
As they say, the eyes are the window to a person's soul. If your eye bags are affecting your first impressions on others, this aesthetic procedure is worth the shot!
Another important facial feature that can brighten your overall look instantly is your smile! If you are looking to get your teeth fixed, here are some recommended dental clinics in Singapore for Invisalign.
Explore More Content