8 Best Facial Wash in Singapore for the Ultimate Glow Up [2023]
It's time to say bye-bye pimples and hello, beautiful, glowy skin with these 8 best facial wash in Singapore!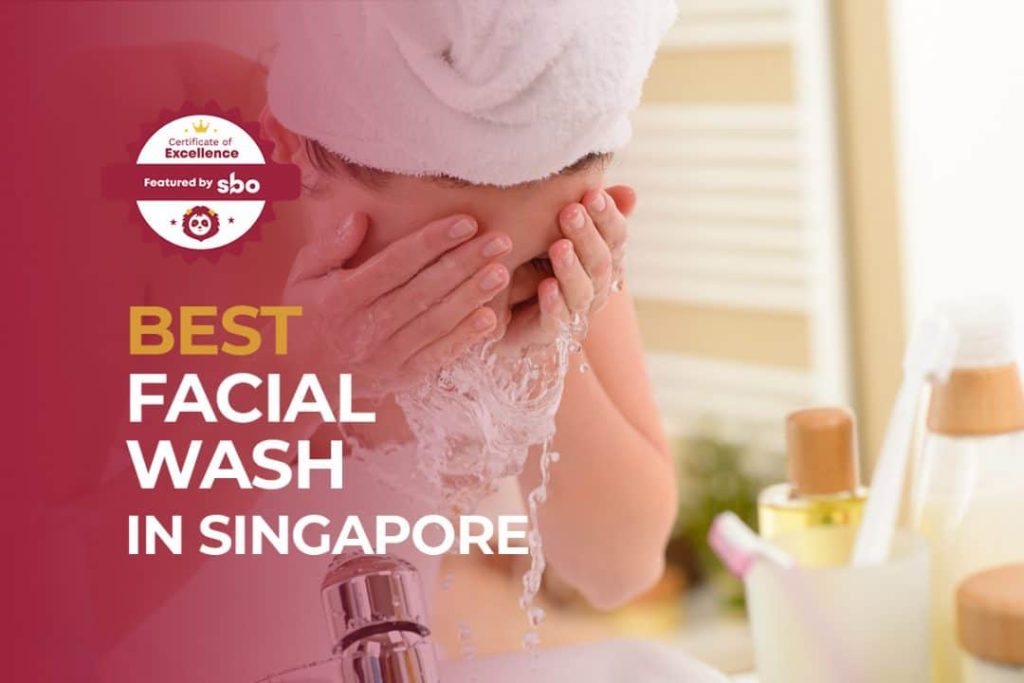 Who doesn't want to have healthy, flawless-looking skin that glows from within?
Ever since facial masks have entered our lives, so have a slew of skin problems including dry, irritated skin and the dreaded "maskne".
But that doesn't mean you can't achieve your goals of glowing up in 2021—nail the first step of your skincare routine with these 8 best facial wash in Singapore!
1. Kiehl's Calendula Deep Cleansing Foaming Face Wash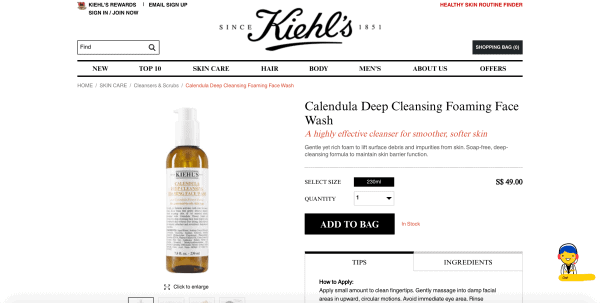 Kiehl's Calendula Deep Cleansing Foaming Face Wash is a gentle yet rich foam that effectively whisks away any dirt, debris and impurities from your skin.
The deep-cleansing formula contains Kiehl's signature ingredient, Calendula, which is known for its skin-soothing properties. It also contains glycerin that helps pull essential moisture into the skin.
Reviews from happy customers mention that they have seen an improvement in their breakouts and a significant difference in their skin texture. Many customers also love that it isn't overly harsh on the skin and that it transforms into a rich creamy foam for a luxurious experience.
2. Neutrogena Hydro Boost Water Gel Cleanser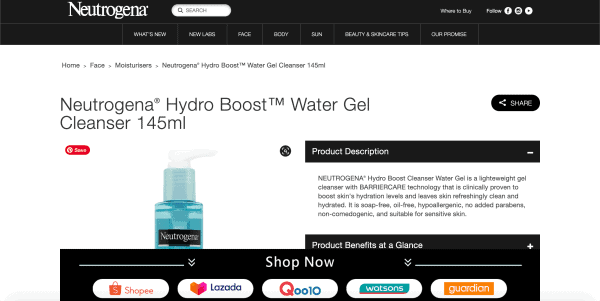 This lightweight gel cleanser features BARRIERCARE technology that is clinically proven to boost your skin's hydration while effectively removing dirt, oil and makeup.
Containing ingredients such as glycerin and hyaluronic acid, it transforms into a silky lather to gently cleanse your skin and leave it feeling smooth and hydrated.
Reviews from customers mention how easy it is to work with and how the formula doesn't dry out their skin compared to other drugstore products. It also comes at an affordable price.
3. Fresh Soy Face Cleanser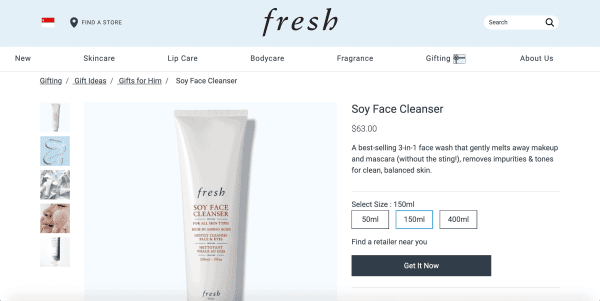 The Fresh Soy Face Cleanser is a best-selling, 3-in-1 face wash that removes makeup, cleanses and soothes the skin without stripping it of moisture.
Key ingredients include soy proteins for maintaining skin elasticity, cucumber extract for soothing the skin and balancing rosewater to help calm and balance the skin.
Reviews from customers mention that it works wonders for their dry skin and love that it offers mild toning and brightening benefits—proving that this product is more than just hype!
4. CeraVe Hydrating Cleanser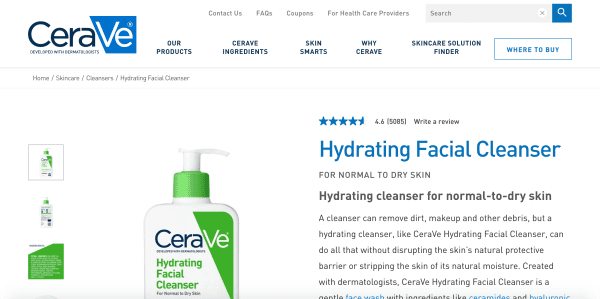 The CeraVe Hydrating Cleanser is developed with dermatologists and designed to cleanse and refresh the skin without over-stripping it of its natural moisture.
With three essential ceramides, salicylic acid and hyaluronic acid, it helps to restore and maintain the skin's natural barrier and moisture levels while gently exfoliating the skin.
Reviews talk about how the cleanser has helped users clear their breakouts and how gentle it is on the skin. Customers also like that they no longer have to deal with any burning, tingling or subsequent redness!
5. Avène Cleanance Cleansing Gel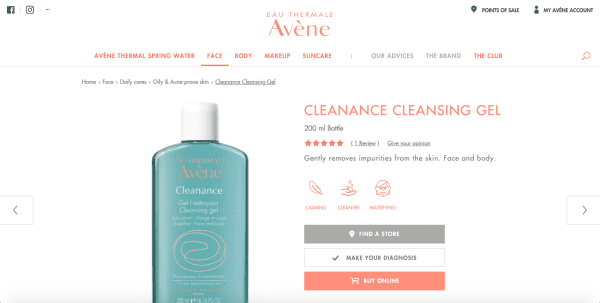 The Cleanance Cleansing Gel has been clinically proven to clean, mattify, freshen and purity the skin immediately after use; significantly reducing excess oil and the number of blemishes and blackheads after 21 days.
The soapless formula also contains the proprietary Avène Thermal Spring Water to calm, soften and soothe the skin.
Many customers swear by this product for helping improve their acne breakouts, with most reviews talking about the lovely scent and how a little product goes a long way in helping them control excess sebum.
6. Clinique Take The Day Off Cleansing Balm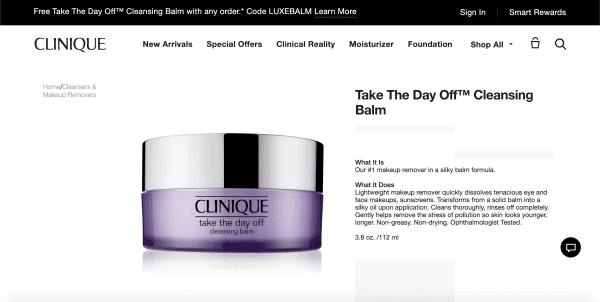 The Take The Day Off Cleansing Balm is a lightweight makeup remover that works to quickly dissolve stubborn eye and face makeup and SPF.
Key ingredients include Activated Aloe Water to help the skin absorb and retain moisture, Alpha Hydroxy Acids to exfoliate and remove dead skin cells, and Gyokuro Green Tea to help calm and reduce skin irritation.
Reviews talk about the cleanser's effectiveness in removing stubborn makeup effortlessly and how creamy and smooth the application is.
7. Innisfree Jeju Volcanic Pore Cleansing Foam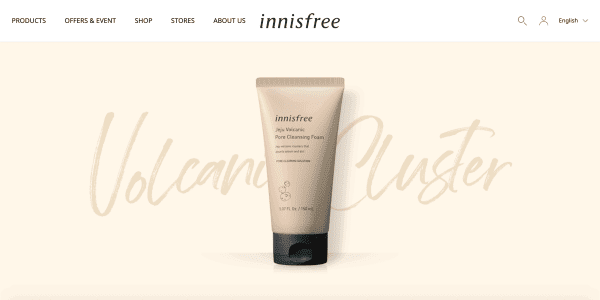 Innisfree's Jeju Volcanic Pore Cleansing Foam is a pore-clearing foam that is formulated with Jeju volcanic clusters to absorb sebum and purify the pores.
The Jeju Volcanic Cluster Sphere offers powerful absorption of excess oil and impurities to leave behind clear, smooth and refreshed skin.
Customers mentioned how it has helped to minimize their pores, control sebum and brighten their skin.
8. DHC Deep Cleansing Oil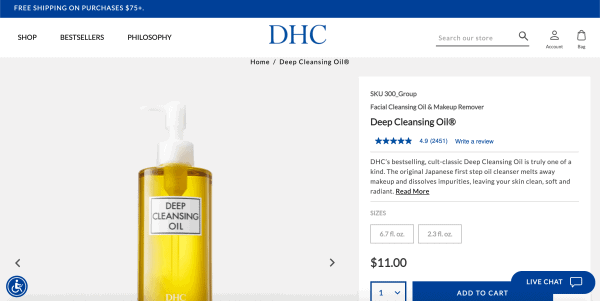 DHC Deep Cleansing Oil is the original Japanese oil cleanser that melts away makeup and removes impurities to leave a silky and delicate feel on your skin in just one step.
A 100% organic olive-oil based formulation, it works on the premise of "like attracts like", meaning to say it binds with dirt and effortlessly breaks down sunscreen, sebum and stubborn makeup without clogging the pores.
Reviews talk about how it effortlessly removes makeup without leaving behind any oily residue. It also leaves the skin feeling silky smooth immediately after!
Conclusion
Do you have any reviews and comments to share regarding our choices for the best facial wash in Singapore?
While SBO is committed to supporting our local businesses, we welcome any feedback and anonymous sharing regarding your experience with the listed facial wash in Singapore.
We hope that this guide will be useful in helping you to make an informed decision when it comes to finding the best facial wash in Singapore.
Explore More Content