10 Best Massages To Beat The Stress & Anxiety Fast [2023]
Melt all your stress from the workweek by indulging in these 10 best massages available in Singapore!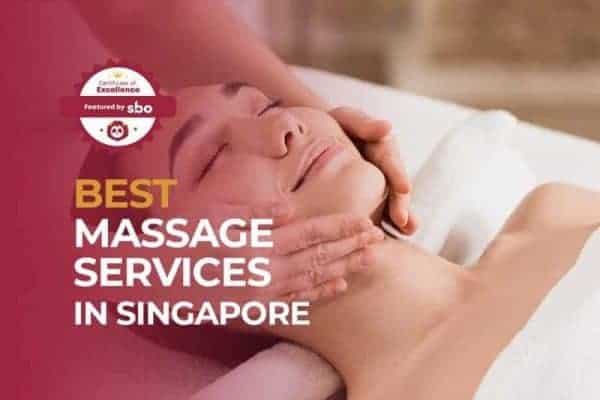 The past years had been challenging for most of us, to say the least, and if you find yourself experiencing more headaches, a stiff back and aching shoulders—you aren't alone.
One of the best stress management techniques backed by medical experts is massages; which have been shown to reduce stress, relieve pain and muscle tension and boost one's immunity.
If you are ready to banish your weariness and rejuvenate your mind, body and soul, here are the 10 best massages at your service!
1. Healing Touch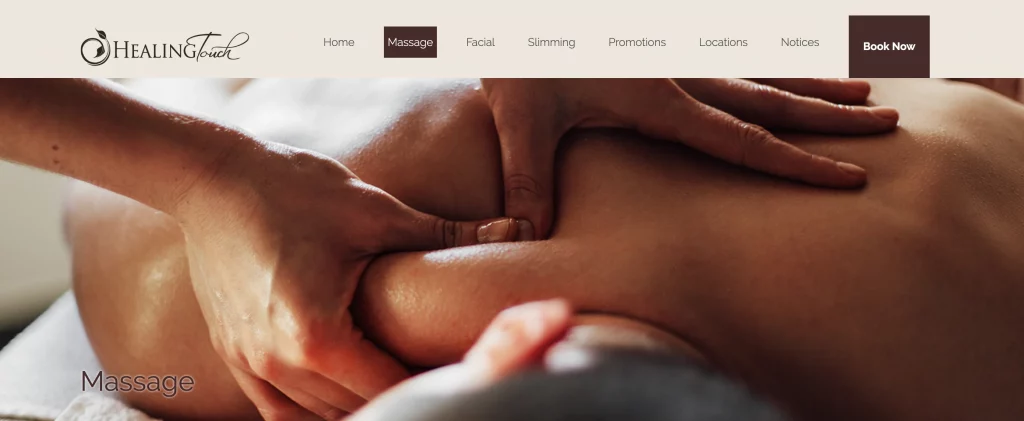 Healing Touch is a well-established massage spa in Singapore that strongly believes in cultivating a people-first culture—their customers, staff and the community at large.
Putting their customers' interests is always their top priority, and their aim is to provide a hassle-free, affordable and impeccable experience for everyone.
Over the years, they have won multiple awards including Her World Spa Awards (2018) and Travellers' Choice Tripadvisor (2020) among many others.
Their signature massage services include the Moxa Signature Massage (starting from $81 for 60 minutes) which combines the massage with heated Bian stones to help melt away any tension that is difficult to do so by hand alone.
The award-winning Deep Tissue Massage ($75 for 60 minutes) is also a popular choice for those dealing with chronic aches and repetitive strain injuries such as carpal tunnel syndrome and postural problems.
As part of their commitment to ensuring the safety of their customers amidst COVID-19, they are offering a $1000 Safety Assurance that covers you in the unlikely situation that you are infected after visiting their premises.
2. Soul Massage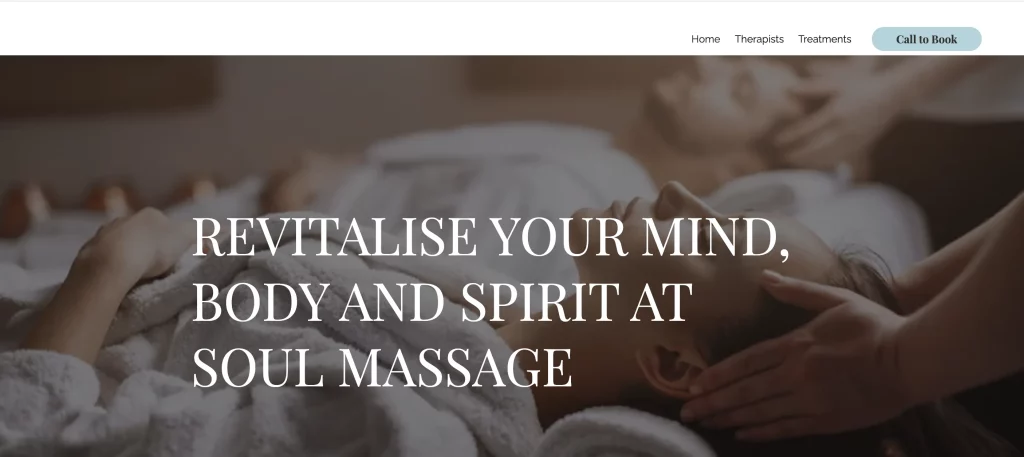 If you want a relaxing massage, Soul Massage is the place to go.
Their signature Soul Massage is a holistic treatment designed to help improve the body's ability to heal itself.
The therapist applies pressure on a targeted point being treated in a circular motion or may knead the muscles or use rapid percussion. Aside from targeting the meridians, the therapist may also use other traditional remedial massage techniques in relieving muscle stiffness and eliminating built-up toxins from the body.
Their masseuses have extensive experience in massages from different countries, including Thailand and Bali, so they can apply the right technique for your chosen treatment.
Soul Massage's massages are perfect for relaxing at the end of the day, especially if you don't have the energy to go to a spa. Given their quality service and flexible time limits, there's no reason why you shouldn't book an appointment with them.
3. Syoujin

At Syoujin, they take pride in the pursuit of a high level of standard for their work. They do not accept mediocrity, but instead constantly improve for the better. Maintaining zest and enthusiasm is also an important part of the craftsman's spirit.
The company adopt and cultivate a "Craftsman Culture". This Japanese "Artisan Spirit" has a long history and Japan is often remembered for its outstanding hospitality, and incredibly polished customer service.
The "Craftsman culture" is the combination of traditional Chinese thought and the Japanese's extricated workmanship. It also means serving their customers with loyalty and dedication. The team consists of registered TCM physicians and certified therapists.
If you are looking for massages that are bang for your buck, test out Syoujin!
4. G.spa

G.spa is a nature-inspired retreat that promises a one-stop spa destination where you can leave your worries behind and indulge in their wide range of treatments.
The spa covers a whopping 24,000 sq ft. and comes complete with a host of facilities designed to enhance your spa experience. This includes hot and cold pools, sauna and steam rooms, and a relaxation lounge.
The treatments are designed to integrate traditional Chinese philosophies of health and well-being into today's modern lifestyle to achieve a healthy balance between the mind and body.
Highly recommended is the Gateway To Vitality (starting from $165 for 60 minutes for non-members); an intense deep-tissue body massage that targets pressure points to remove blockages in the body and flush out toxins in the lymphatic system.
All their therapists are highly trained and professionally certified to carry out the therapies provided, so you can rest assured that you are in good hands with their professionals.
5. Massage Master

Massage Master is a no-frills massage spot that aims to offer the best massage services to relieve your mind and body; encouraging overall well-being that is often lacking in today's hectic and stressful lifestyles.
Their services range from foot reflexology to full-body massages that provide a plethora of benefits such as reducing aches, improving body posture and boosting the immunity system. For those who want both, they offer a 2-in-one Bundle where you can enjoy both in one session!
Their therapists are proficient in specific techniques to cater to your needs, and customers can choose to add-on services such as therapeutic cupping, Gua Sha or ear candling to their treatment.
Reviews talk about the friendly service and professional masseurs that are matched with affordable prices.
6. Absolute Massage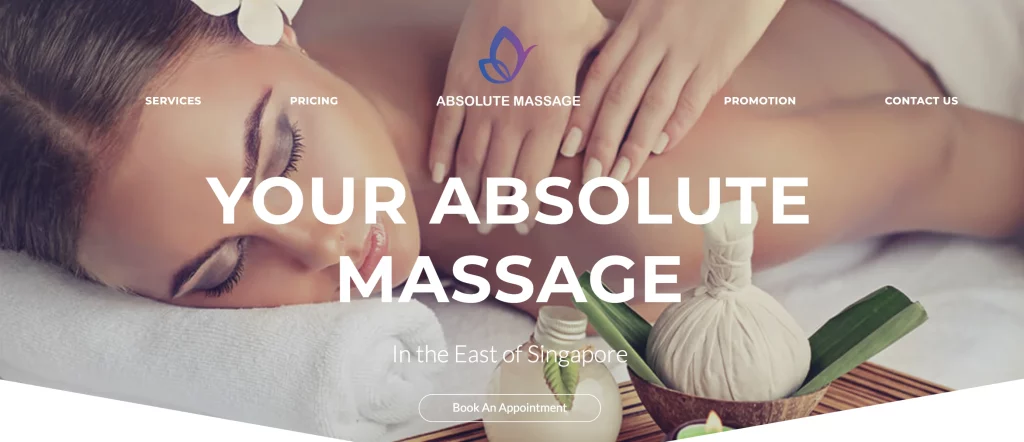 Established in 2018, Absolute Massage is a place where you can relax and loosen up fully. They aim to provide quality massage services in a cosy and relaxed environment at an affordable price for their customers.
Massage therapies come in various forms such as neck and shoulder massage, foot reflexology and body massage, priced at various ranges.
7. Palace Therapy

At Palace Therapy, you are provided with a clean, elegant and comfortable environment.
Each of the rooms is equipped with a bathroom. Their experienced, professional masseurs are trained and will definitely pamper you during your session with their meticulous and professional massage services.
Want to achieve a balanced relaxation of your mind and body? Or improve the condition of your health by alleviating the tension in your muscles? Have a go at Palace Therapy and see how the session can rid you of fatigue!
8. Ikeda Spa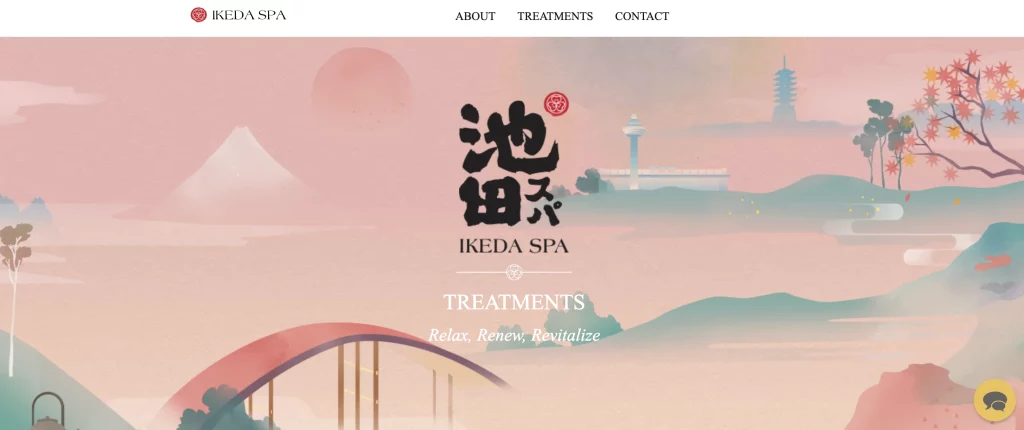 Founded in 2009, Ikeda Spa offers a quaint sanctuary away from the hustle and bustle of town, nestled among lush greenery in Bukit Timah. The zen-inspired interiors and personalised spa services transform Ikeda Spa into a home away from home for urbanites.
Ikeda Spa offers quality service with know-how when it comes to excellence. The luxurious facility offers complete privacy to those who enter. You can also rent a room for your significant other or business partner and use it as a meeting room during the day if needed.
Enjoy a healing ritual at Ikeda Onsen! You can also experience the traditional hot spring experience aside from getting a relaxing massage.
9. Healspa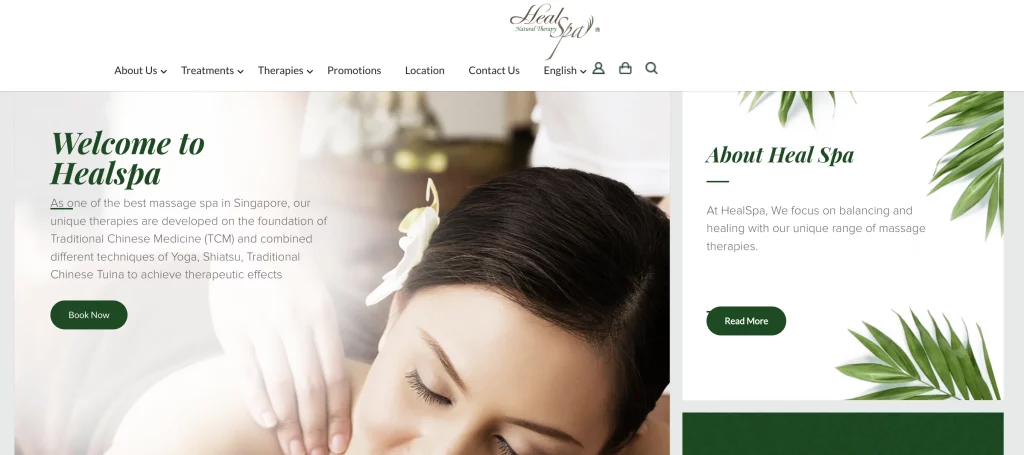 If you're looking for massages that specialize in a particular technique without breaking the bank, HealSpa should fit your criteria perfectly.
Have a specific health goal in mind? HealSpa also offers a separate category of massages for $128 an hour. An aromatherapy massage using essential oils to improve mood, relax and soothe the nervous system. There is also a hot stone massage to detox and remove excess fat.
Their Shiatsu or Swedish massages are popular options too.
10. The Good Therapist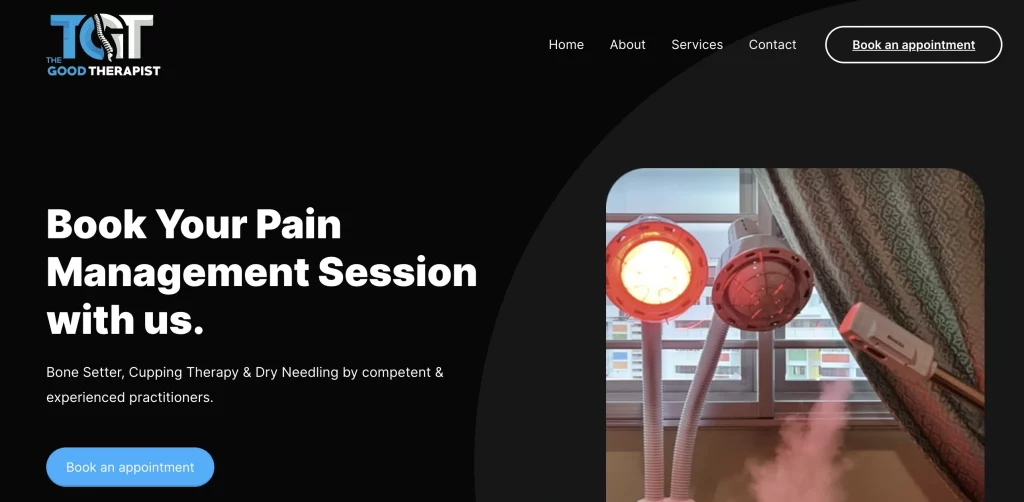 Since their establishment in 2015, The Good Therapist has been dedicated to being a centre of healing. They believe that with proper care, it is possible to unlock your body's innate healing abilities.
The therapists are driven by the great outcomes of more than thousands that they have helped through their treatments.
If you are looking to relieve pain, relax your mind and rejuvenate your soul, give this team of dedicated therapists a go!
Best Massages Summary
Do you have any reviews and comments to share regarding our choices for the best massages in Singapore? We welcome any feedback and anonymous sharing regarding your experience with the listed massage services in Singapore.
We hope that this guide will be useful in helping you to make an informed decision when it comes to finding the best massages in Singapore. If you are looking for a more spa-like experience, remember to check out our article on the best spas in Singapore!
Explore More Content