10 Best Spas in Singapore for a True, Serene Escape [2023]
One way to rejuvenate the mind, body, and spirit is a little bit of 'me' time to unwind and pamper yourself. To find such bliss, peace, and serenity, read up our guide to the 10 Best Spas in Singapore.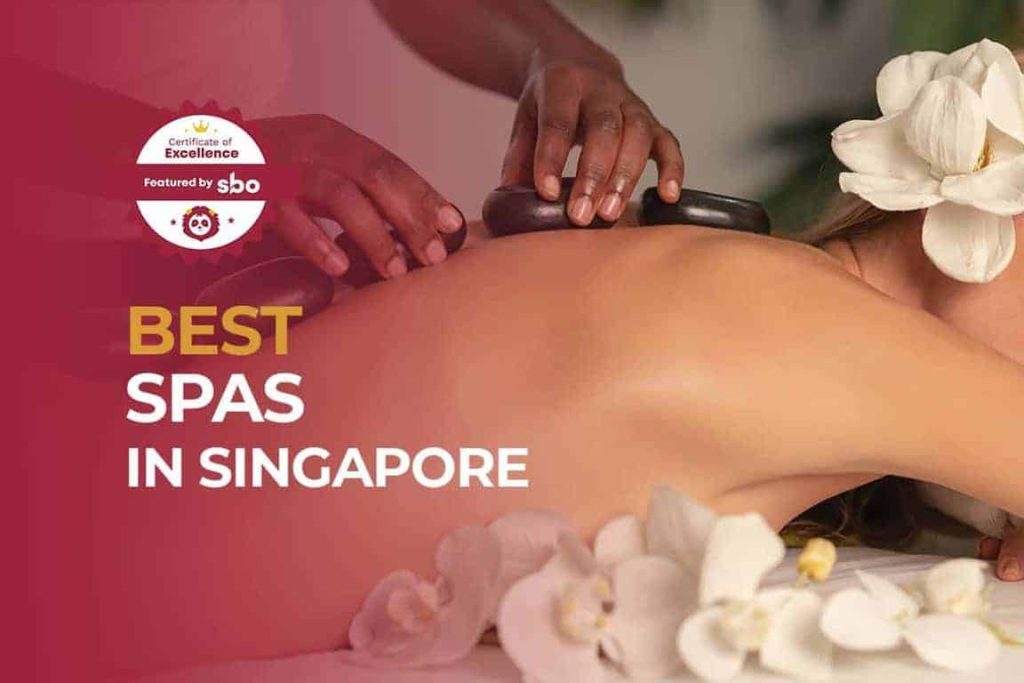 It's no secret that most Singaporeans are stressed, over-worked and sleep-deprived – in fact, the population has the second rank amongst the most overworked countries in the world.
One way to rejuvenate the mind, body, and spirit is a little bit of 'me' time to unwind and pamper yourself. To find such bliss, peace, and serenity, look no further, with this year's guide to the Best Spas in Singapore.
Each spa offers something different that you can take a look at – their menu of treatments, their venue with various facilities, and their crew of therapists, to name a few factors.
So, take your time to read the 10 Best Spas in Singapore that we have rounded up for you to receive that well-deserved pampering.
1. g.spa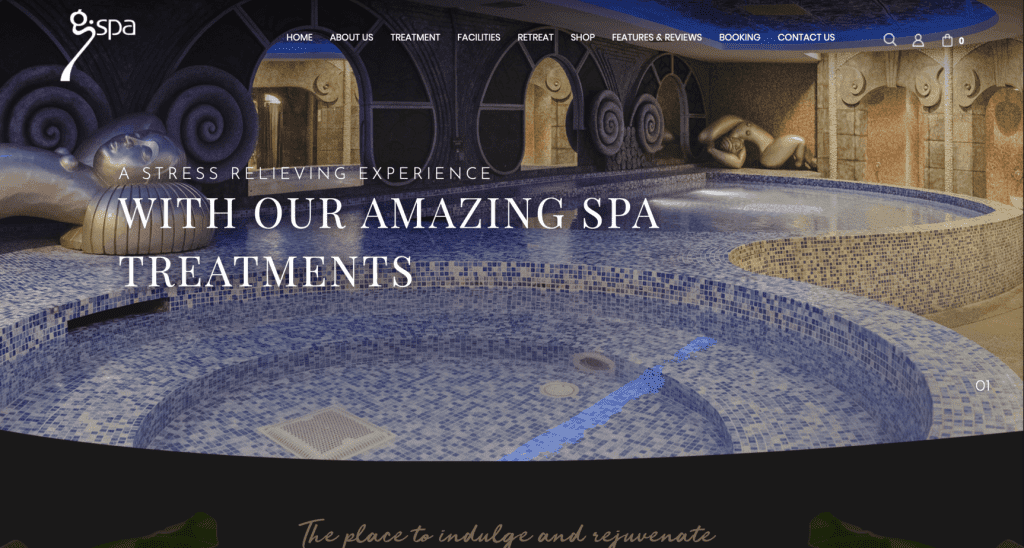 One incredible feature about this spa is that it is open 24 hours daily! Now, there is no excuse for being too busy to go to a spa. The facilities are said to be one-of-a-kind, designed to enhance the overall spa experience.
At g.spa, all massages come with different intensity levels to fit into your lifestyle. Check out their monthly promotions here.
2. Natureland Holland Village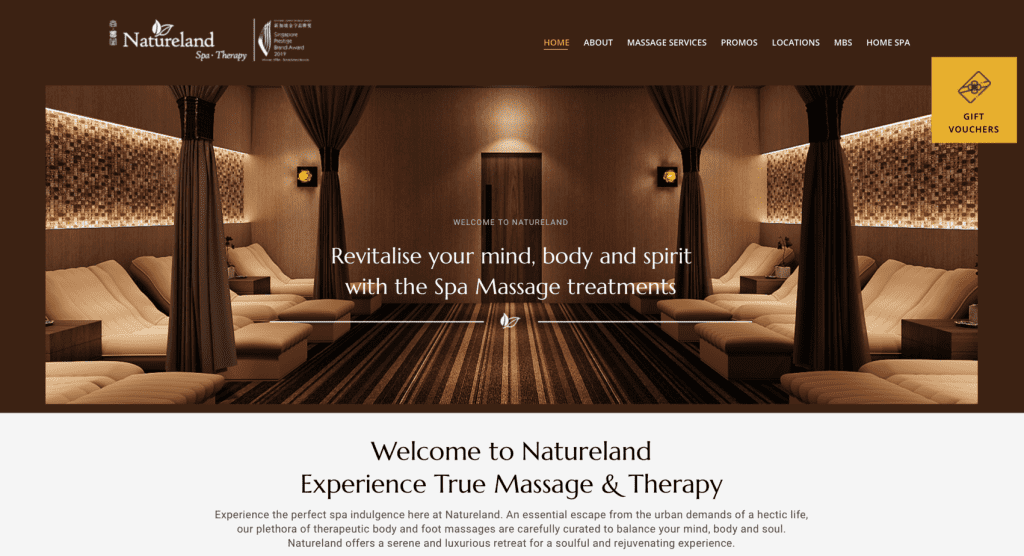 Natureland Holland Village is an award-winning Massage and Spa centre. Overall, the aesthetic of their outlets spirits peace while their outlets have different opening hours for your convenience.
The prices listed for members and non-members are slightly different. You can consider signing up for a membership deal.
Do also check out the promotions offered, for you to pamper yourself with less worry.
3. Ikeda Spa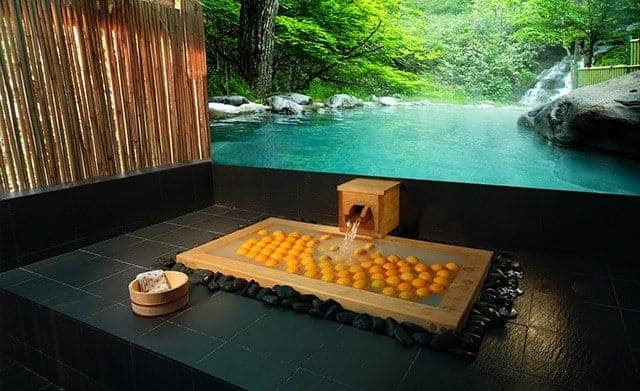 You don't have to buy a whole flight ticket to experience spas in the Japanese style, with Ikeda Spa being the first Japanese Spa in Singapore. They've won multiple awards helping to credit its status as an excellent and luxurious spa. Check out the promotions offered on the main page.
You can take a look at both their signature spa treatments as well as the unique spa packages they have to offer. A unique concept, and a definite must-try!
4. Remède Spa at The St Regis Singapore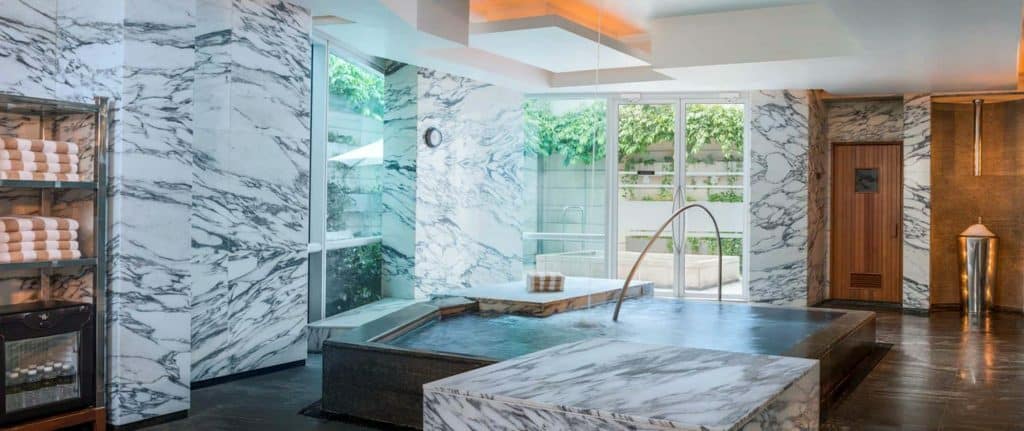 If you were to take up their services, you will clearly see the inspirations behind their treatments from ancient traditions from the East and West. Remède Spa offers a variety of treatments that focus on the element of water, and bathing rituals for your relaxation.
From their eucalyptus-scented Steam Chambers to their Aqua Reflexology Footpath and Spa Garden, indulge in experiences that treat you to their modern interpretations of old-world traditions that have been influenced by water.
5. Yunomori Onsen & Spa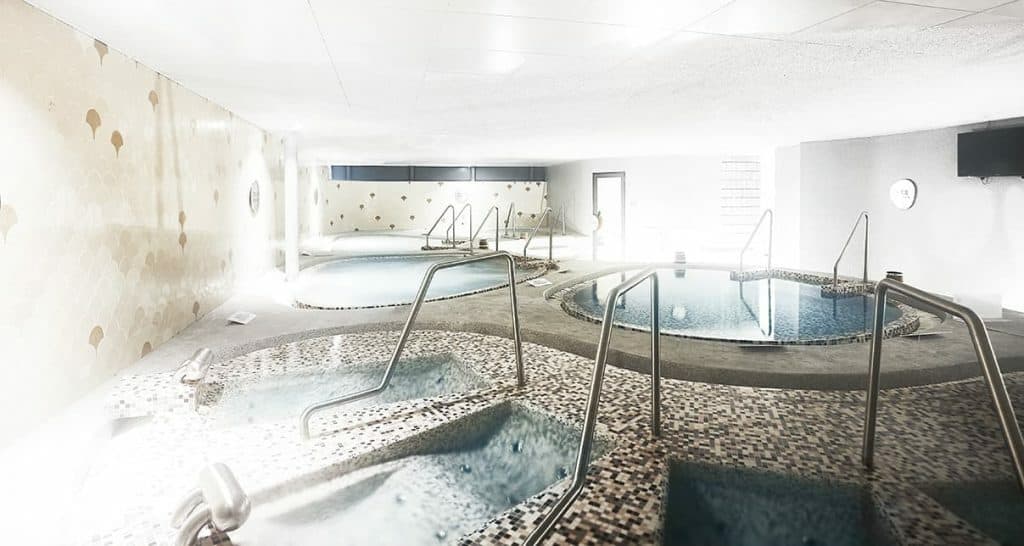 On its website, Yunomori Onsen & Spa describes itself as the top Onsen in South East Asia, known for combining traditional Japanese Onsen therapies and Thai spa treatments.
What's special in their treatments is the mineral-rich, warm waters found within the variety of their baths that help to detoxify and relax the body, readying it for the healing effects of their Thai massage.
It is a unique experience as it is combined with their Japanese hospitality that promises exceptional service for your relaxation and rejuvenation.
6. Aramsa Spa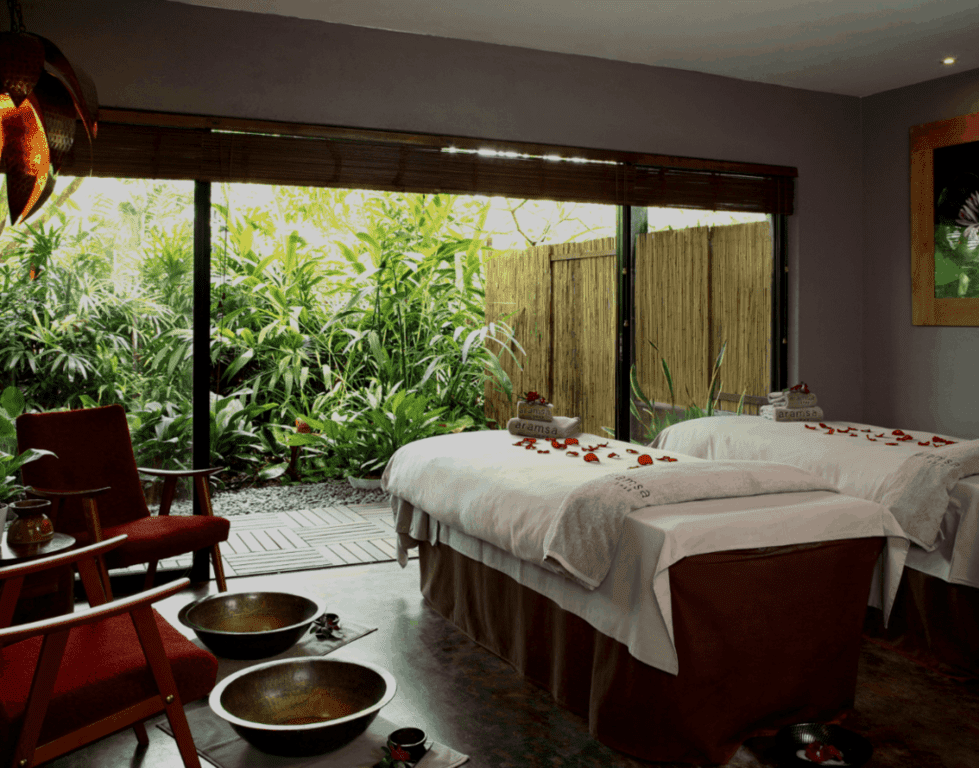 Immersed within the lush greenery, tranquillity and scenery of a national park in Bishan, Aramsa Spa has 17 uniquely designed treatment rooms, that beautifully showcases an eclectic mix of contemporary design and seamless spaces in harmony with the garden ambience that amplifies the beauty of its surroundings.
Aramsa's unique garden design has been recognized by the Singapore Institute of Architects as the winner of the Commercial Projects division 2008. Aramsa Spa is also a certified Category 1 Spa.
7. SenseDeBelle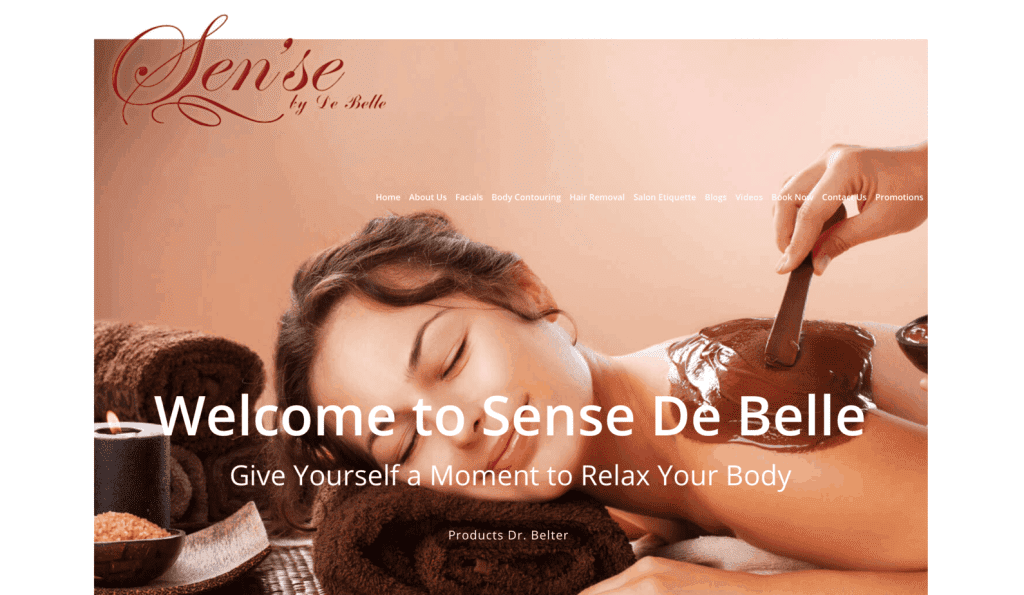 Sensedebelle specializes in Hot Services and adopts a Dr. Belter Professional Care Concept, which comprises innovation, based on natural science with visible results and maximum skin compatibility. They also conduct diagnostic skin analysis scans to determine suitable facial treatments for you.
We specialized in wet extraction to protect skin natural barrier and calming of sensitive skin with nano soothing technology after extraction. Before heading down, check out their promotions here.
8. Wellaholic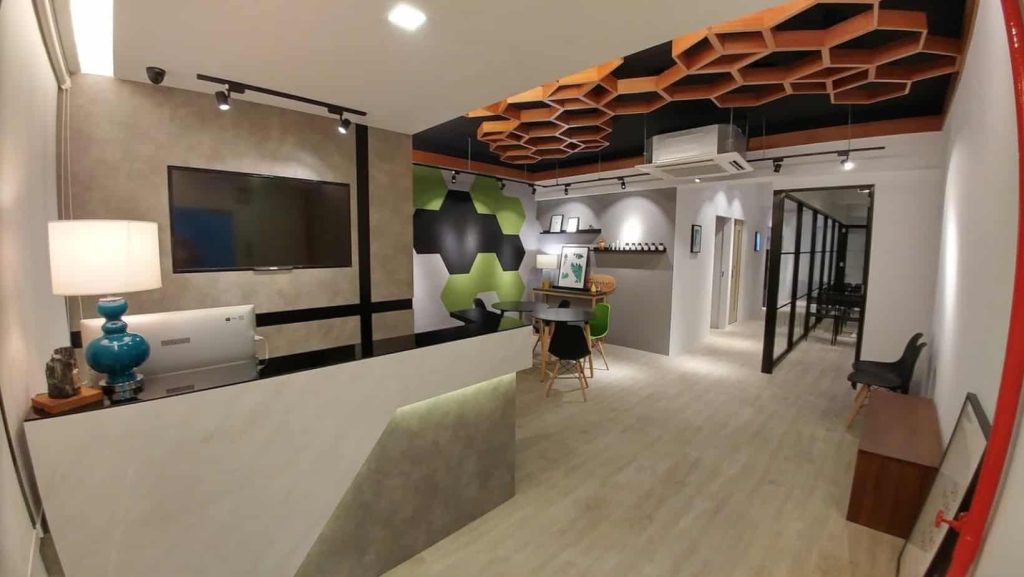 Wellaholic is an award-winning aesthetic chain with multiple outlets around Singapore. There are about 31 awards and many other media mentions to their name. They've had more than 30, 000 customers since their opening. They promise transparency in their pricing and a stress-free environment with their no hard-selling policy.
One of the notable features provided by Wellaholic is that their customers can book first and pay after the free consultation during the first appointment. Slots are also easily available for booking. Check out their promotions here as well.
9. Facia Ginza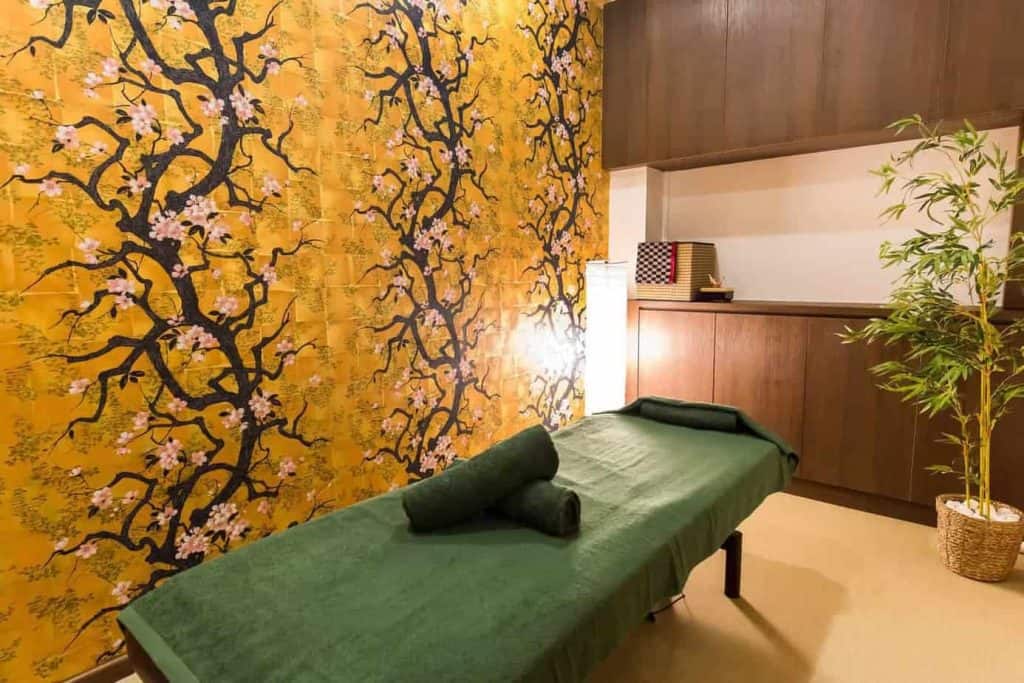 Facia Ginza originates from Ginza, Tokyo. Since then it has expanded to Taiwan and Singapore. Famous for the Signature Small Face Care, it is easy to achieve their beauty goals with their natural, non-invasive treatment.
They are experts in the domain of KOGAO massage, with their therapists undergoing strict training and evaluation to make sure of the highest standards of treatment at Facia Ginza.
10. The Thai Spa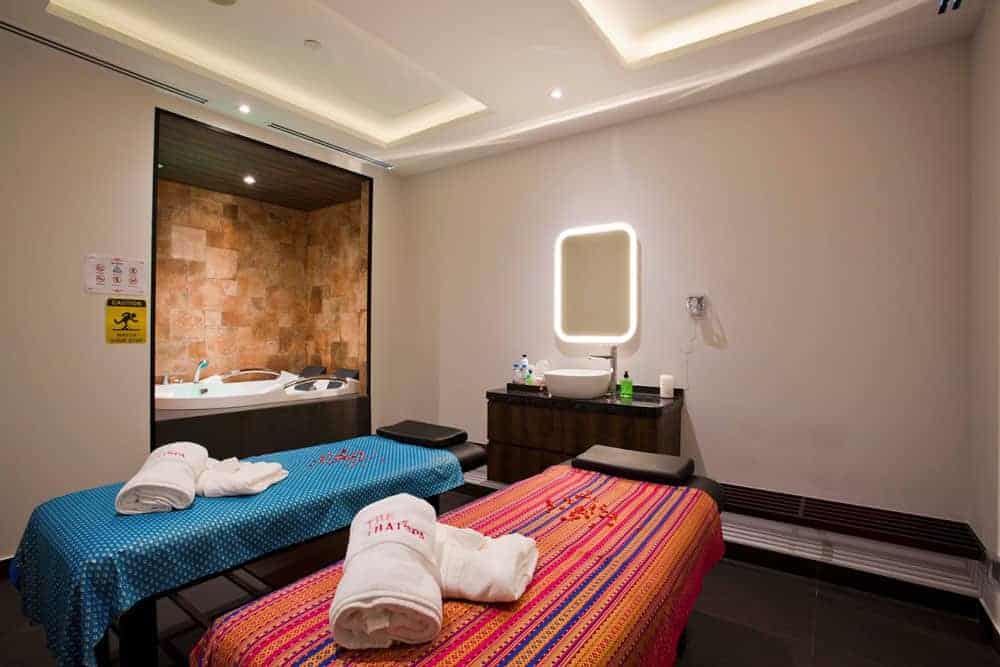 The Thai Spa offers authentic and traditional Thai massage rituals, incorporating essential oils, aromatic herbs, and smooth massage techniques in the process. Having 36 spa centres around the world, the renowned chain of spas is professional and excellent.
The Thai Spa specializes in providing a romantic couple spa and couple massage experience, where the Couple Spa Room, comes with an attached private couple jacuzzi. Alternatively, some of the most sought after massages or spa treatments at The Thai Spa include Lymphatic Drainage Massage (Detoxifying Massage), Deep Tissue Massage, Swedish Massage, Balinese Massage, Thai Massage, Foot Massage, Organic Facials, Pre Natal Massage, Body Scrub, Body Polishing, Foot Reflexology, and Ear Spa.
Conclusion
Island-wide, there are so many locations that you can find spas in. While the convenience of the location is a huge factor, it's also important to find the best type of indulgence for your body and mind. So take an hour or two, or even a whole day, to spend the time in bliss, to refresh and invigorate both your mind and body.
We hope that this guide to the 10 Best Spas in Singapore can help you elevate your home.
While SBO is committed to supporting our local businesses, we welcome any feedback and anonymous sharing regarding your experience with our recommended 10 Best Spas in Singapore. 
Featured Image by engin akyurt on Unsplash
Explore More Content