10 Best Retailers to Get a Dress in Singapore [2023]
Dress to impress with these 10 best retailers to get a dress in Singapore!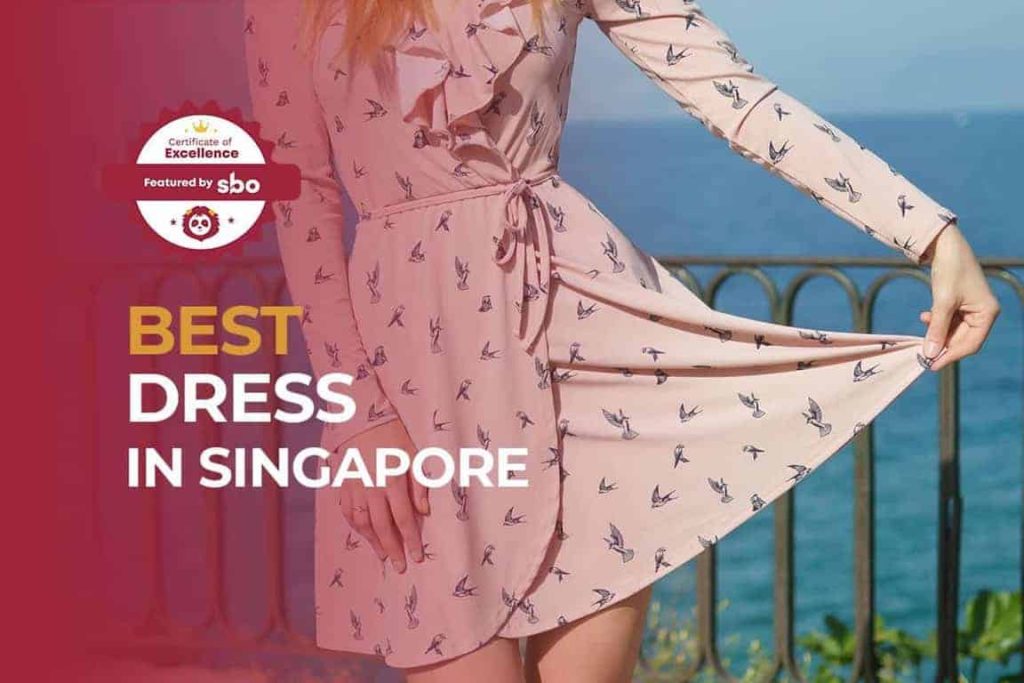 Need a dress to make your best impression?
Whatever your purpose, getting a dress should be a fuss-free and easy process. Unfortunately, it may not always be the case, especially when you're having a hard time finding "The One". Luckily, our sunny island is home to plenty of trendy and stylish retailers, many of which have carved a name for themselves.
Discover dazzling dresses from these budding names in this guide for the 10 best retailers to get a dress in Singapore!
1. Accent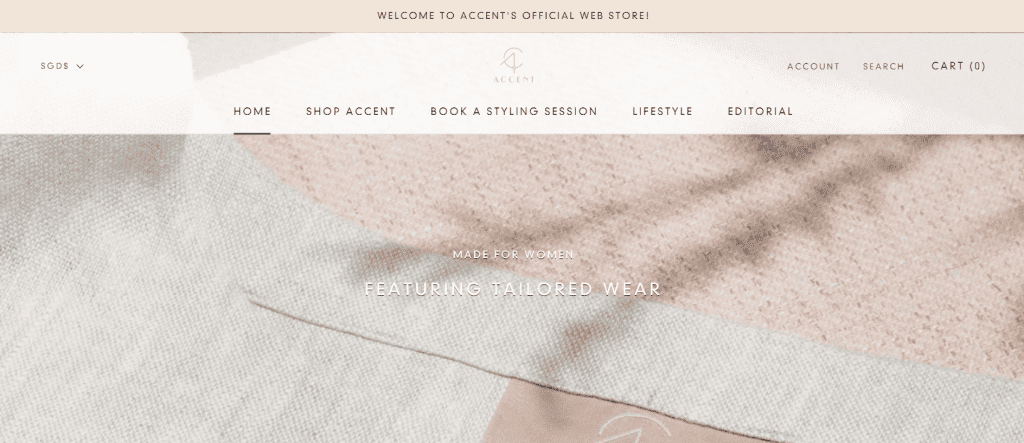 While shops selling tailored suits and pants for men are common, it's not the case for their female counterparts.
Accent provides ladies with bespoke tailored clothes where you'll be able to dive into a plethora of customisable choices. Expect to find clothing gems that are custom-made and off the rack. If you're looking to customise your outfit – whether it's dresses, cheongsams, suits and more, this is the place for you.
Remember to book an advance appointment before heading down for the best experience! All it takes is one hour to discuss your preferences and expectations. Be assured that both its tailors and experienced stylists will guide you through the way.
2. The Curve Cult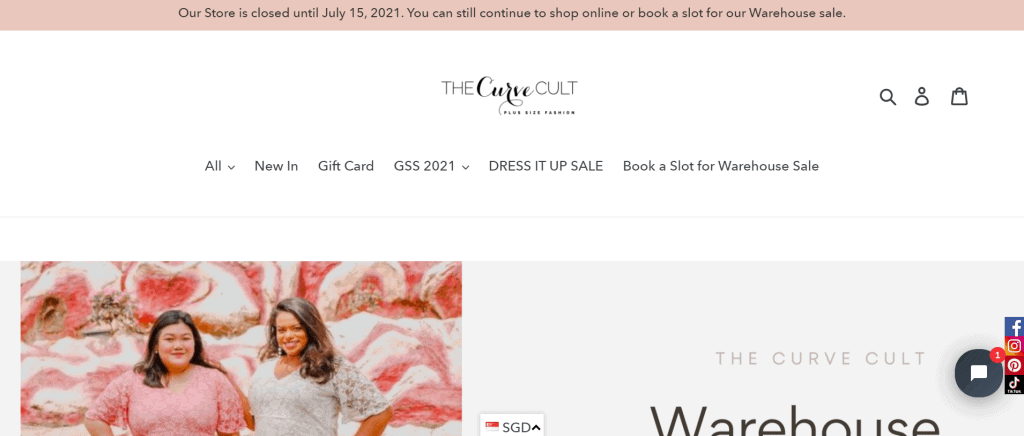 Style isn't just about fitting resplendent apparels on slim and petite models.
It's about bringing out your own individual beauty, even if you're plus-sized and curvaceous. The Curve Cult endeavours to empower women by tearing down barriers and conventional norms around ideas surrounding beauty and body.
This plus-sized clothing brand was made for the stylish and curvy women of the world, incorporating both diversity and unity. Its dresses range from work-worthy to vibrant with splashes of brilliant colour and prints. Each piece is thoughtfully designed for practicality, value, comfort, with plenty of oomph.
You can get the Atome instalment plan to make payments easier to manage!
3. GINLEE Studio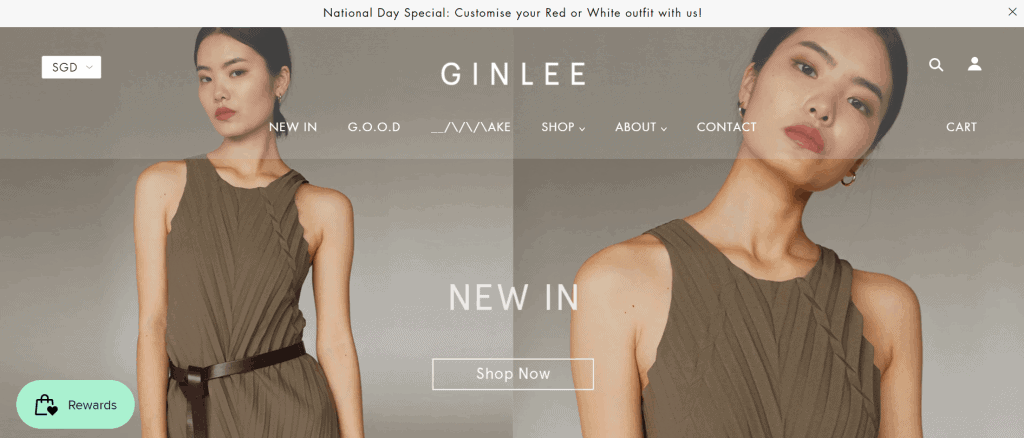 Founded by two dedicated designers, GINLEE Studio takes pride in forging stunning and thoughtfully designed garments that are essentials in any wardrobe. It incorporates form-flattering designs and functionality to establish the ideal combination of both.
To this visionary team, there is no perfect body – only a real mix of different shapes and sizes, where it endeavours to create modern, stylish apparels for. It wants every customer to experience exceptional comfort, and that is why every piece goes through a quirky Dance Test before making its grand debut onto its racks.
It also makes an effort to be sustainable by incorporating an order-on-demand option to reduce waste! All you need to do is wait for 3 to 5 weeks for your order, get 15% off, and wait for your new addition to arrive!
4. Ying the Label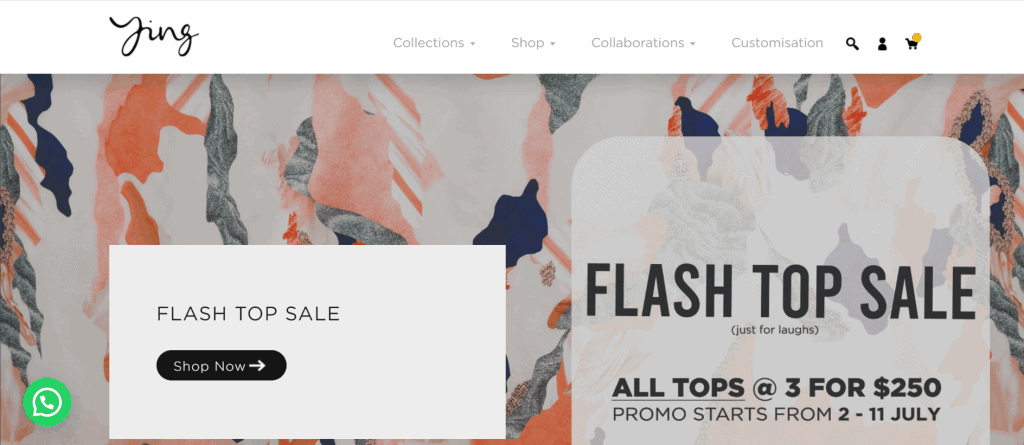 Birthed from a fervour for painting, Ying the Label weaves its stories into its elegant art for self-expression.
With fabric as the canvas, this retailer creates one-of-a-kind prints for everyday inspiration. It also collaborates with like-minded, artistic people for a unique partnership. Some notable businesses and people it has collaborated with include Bynd Artisan, DBS, UOB, and Lloyd's Inn.
Quality is assured – its prints are digital-printed on high-quality fabrics that hail from countries like Japan, Korea, Indonesia and more. You'll find dresses that are highly work-appropriate and suitable for posh dinners and events as well! hoolah is offered as a payment option so you can split your bills into 3 instalments.
5. IN GOOD COMPANY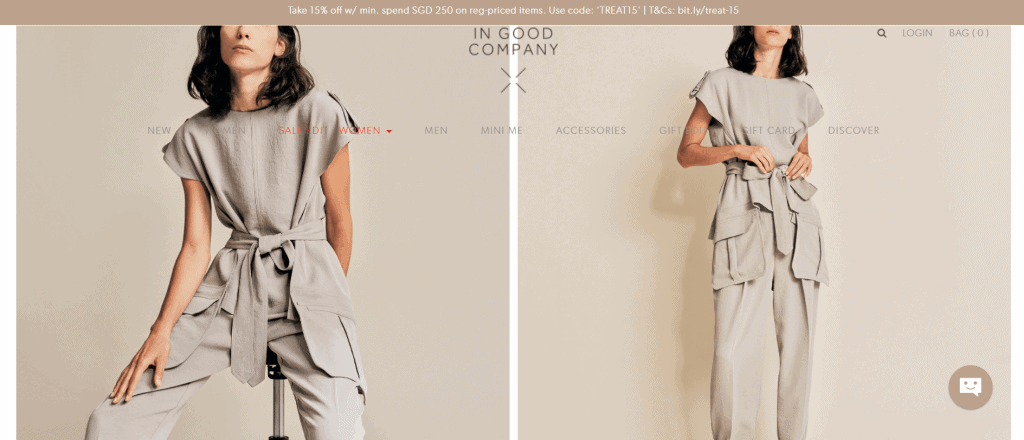 IN GOOD COMPANY isn't just known for nestling Plain Vanilla bakery inside its confines: it's a modern, ready-to-wear brand that aims to help build your wardrobe of functional fashion.
Forget fast fashion trends – this retailer focuses on classic wearables that are timeless essentials designed to last through ever-changing trends and fit contemporary lifestyles. This is achieved through the combination of practical designs, tailoring and drape work.
In addition, it's made a continued pledge to keep on giving back to the community in order to create a sharp awareness of our community's needs. Apart from continuing its donation drive to help migrant workers, it also supports equine-assisted learning for those in need. Delve into an extensive selection of easy silhouettes, streamlined pieces and functional designs!
6. Little Match Girl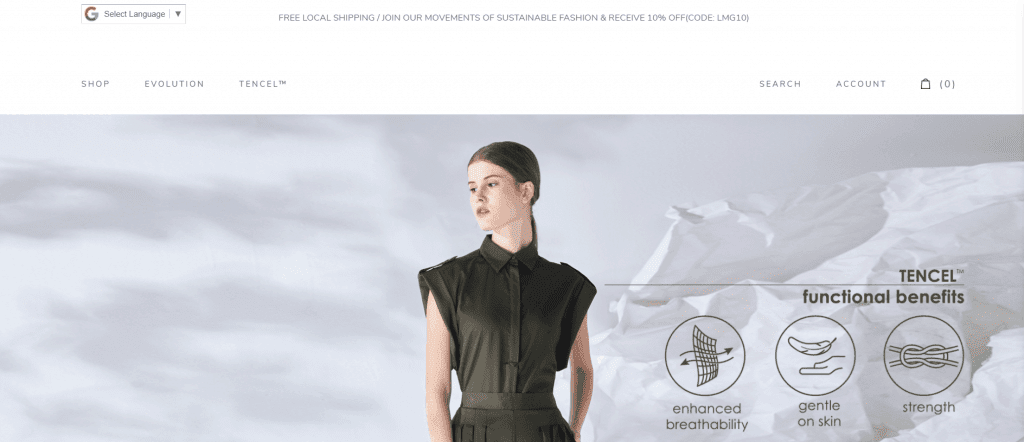 Ever wondered what the true cost of your clothes is, especially those of fast fashion?
With many questionable production ethics, how do you ensure that you're getting garments that are responsibly and sustainably created? Having been around for nearly two decades, Little Match Girl has stayed true to its philosophy to deliver sustainable, high-quality and timeless pieces without you needing to worry about what goes on behind the scenes.
It brings socially conscious apparels to its customers who are well-aware of the sustainable fashion movement. Instead of being just another name in the industry, it seeks to make a cutting difference among the rest. Shop its Tencel selections, featuring silky smooth, incredibly comfortable and breathable apparels!
7. SocietyA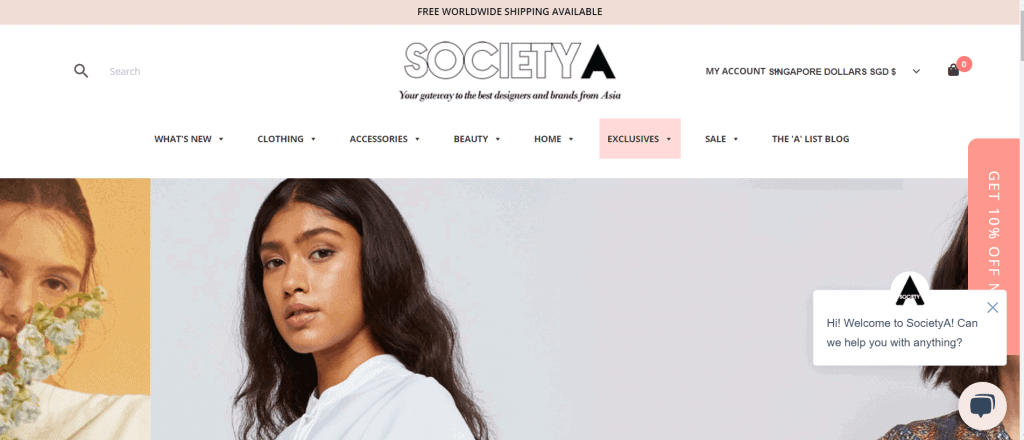 Want to find a dress from an Asian designer label?
You'll find that, and more, at SocietyA, the world's first and only omni-channel platform that has an acute focus on Asian designers. It spearheads and recognises the talents and diversity of Asian designers, and has increased the number of designer brands it houses from 11 in 2014 to more than 50 today.
They hail from countries like Korea, Thailand, Indonesia and more. In addition, the business has helped promote many budding and established brands and propelled them onto an international platform for greater accessibility for consumers worldwide.
8. Our Second Nature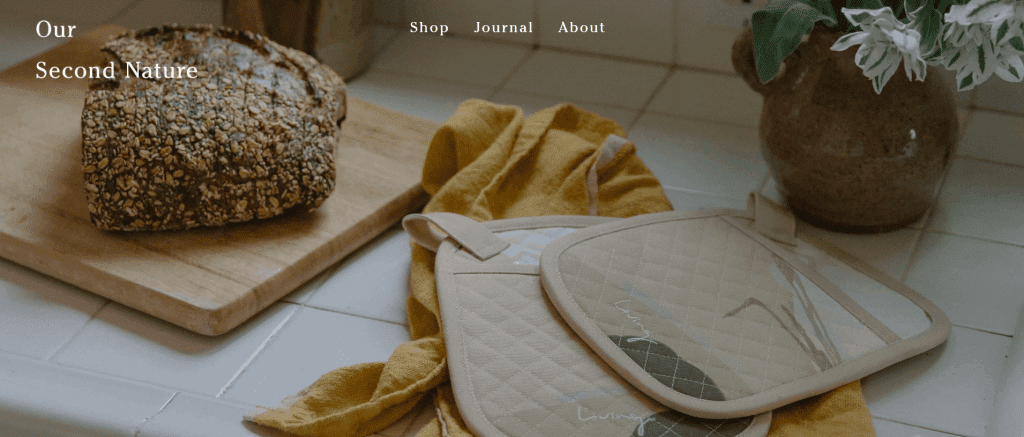 Established by one of the co-founders of popular fashion label Love, Bonito, Our Second Nature's philosophy echoes its name – a clothing brand that emphasises comfy, everyday wear. Each collection is designed by its in-house designer to craft a unique print that determines that particular collection's style.
It seeks inspiration for its apparels through the combination of what we love about life, simple everyday activities that lift our moods and power us through the day. Each collection is carefully curated, and you'll see plenty of laid-back and relaxed pieces, together with intricate and modern prints.
Apart from clothes, it also sells lifestyle everyday products like aprons, wares, toys, textiles and more!
9. Beyond The Vines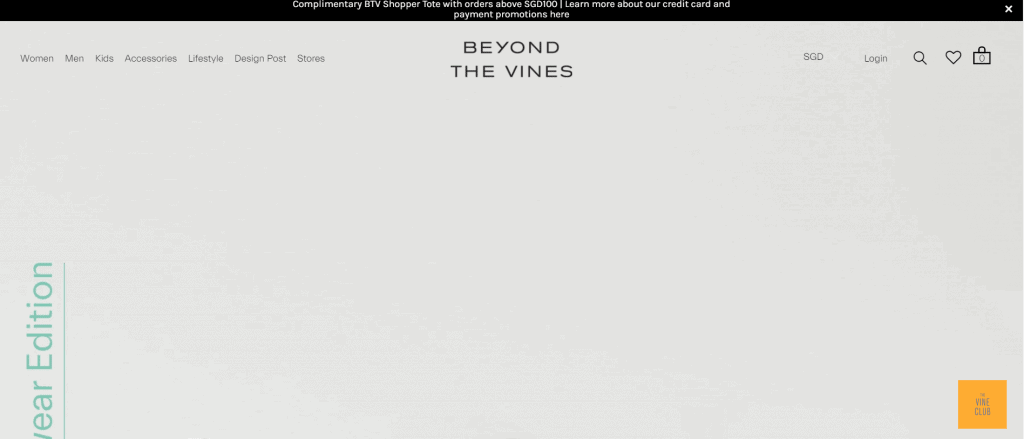 A design studio founded by a husband-and-wife team in Singapore, Beyond The Vines' motto is that good design should be accessible to all. Their design principle is centred around duality, where they're bold to create, and where simplicity is beauty.
Beyond The Vines draws its inspiration from modern culture and the environment around us. Apart from Singapore, they have also established a presence overseas in the Philippines and Australia. Uncover garments that embody different perspectives and embrace all.
The brand also offers lifestyle pieces and accessories, be it socks, stationery, tape, masks and more!
10. SABRINAGOH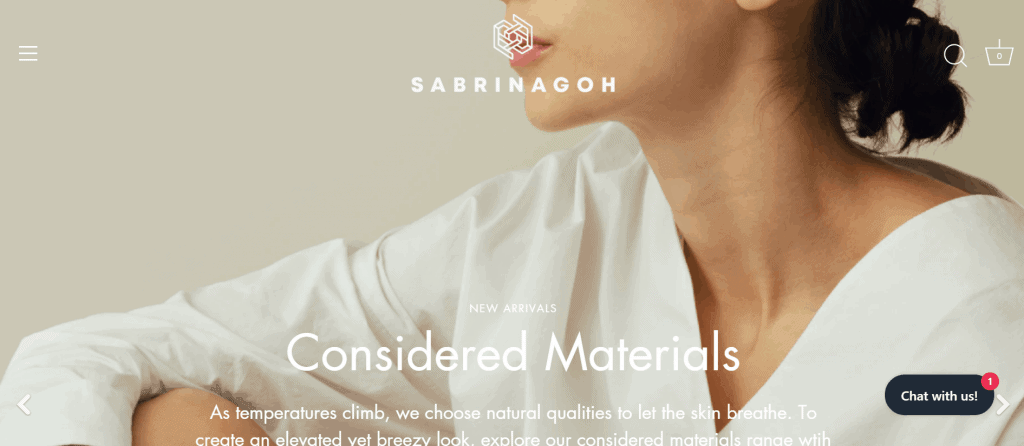 Created over a decade ago, SABRINAGOH is a future-forward fashion brand that strives to project an inspirational design perception. It continuously raises the creative merit of intermingling between womenswear and menswear, innovative discovery and mindful detailing.
Each collection touches on a particular theme derived from a vast array of topics ranging from the seasons, patterns, architecture and more. Having been the distinguished recipient of outstanding awards like the ELLE Awards Singapore-Designer Of The Year in 2010, the founder has also collaborated with world-renowned corporations like The Walt Disney Singapore and Lucasfilm.
Since 2016, a sizeable portion of its collection has also been made with sustainable materials like model, lyocell and linen. These materials are sourced overseas from Japan, China, Thailand, and Indonesia, and it makes it a point to contribute to consumer awareness by listing the material contents.
Conclusion
Do you have any reviews and comments to share regarding our choices as to where you can get the best retailer to get a dress in Singapore?
While SBO is committed to supporting our local businesses, please feel free to share any experience or thoughts you have. We welcome any opinion regarding the listed retailer to get a dress in Singapore.
We hope that this guide will be useful in helping you when it comes to finding the best retailer to get a dress in Singapore.
Featured Image by Tamara Bellis on Unsplash
Explore More Content