9 Best Tattoo Artist in Singapore to Ink Your Skin [2023]
If the body is your canvas, then inking it is your life's expression. Check out these 10 best tattoo artist in Singapore to seek!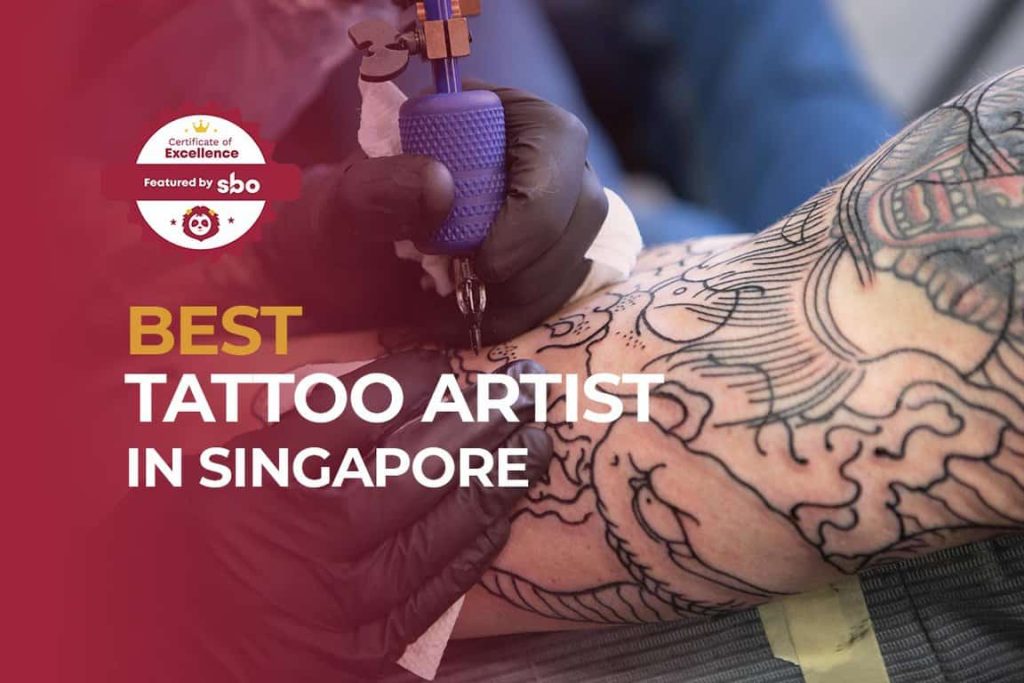 What defines an artist?
Tattoo artists are no different from those who grasp a paintbrush and create their works on a piece of canvas.
They are professionals who create and apply tattoos a client may request, and for many of them, each completed work is the culmination of years of hard work and grit. The majority of tattoo studios offer hundreds, and even thousands, of images that the customer can choose from.
Today, tattoos are recognised as a form of artistic expression, with many reasons why a customer may decide to get inked. It's not uncommon to see people around Singapore sporting one – whether that's a massive work or a subtle one on a less conspicuous part of the body.
With the sheer number of tattoo parlours and artists available in Singapore today, where should you choose to go? Since it's a permanent procedure, you want to get someone who is reliable and knows their stuff well.
Luckily for you, we've compiled a list of the 10 best tattoo artist in Singapore below! Read on to find out more.
1. BMF Ink Tattoo Studio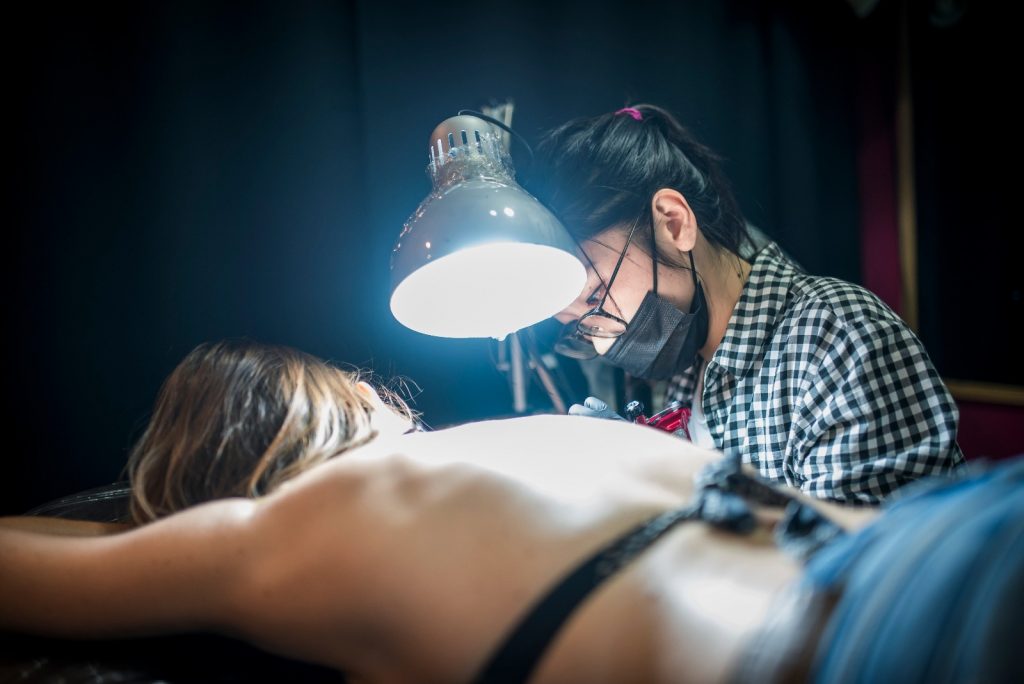 BMF Ink Tattoo Studio was founded by Nina Chua, a talented tattoo artist who has been in the field for 6 years.
She has been doing fine art since her childhood and has taught a wide variety of art forms, including:
Chinese calligraphy
Oil painting
Acrylic painting
Mixed media
Pencil and charcoal
Once she learnt how to use the tattoo machine, there was no going back. Together with the rest of the team, Liz and Lou, they tattoo your ideas and ink them into reality. The studio works with ethics and professionalism as they ink out breathtaking tattoos.
Consultation is free, and you get a complimentary touch-up within 6 months of your appointment. Prices start from $100 for simple and smaller designs and $200 per hour or a quote per piece for larger and more complicated ones.
2. INKVASION Tattoo Studio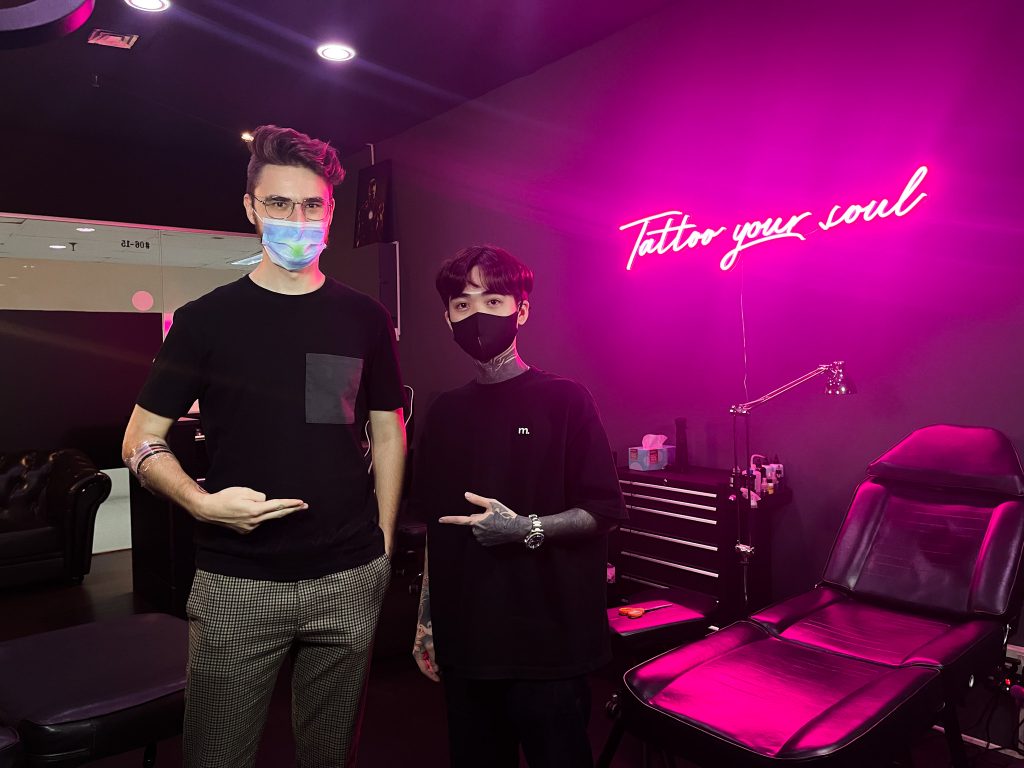 INKVASION is owned by tattoo artist Glenn Tan who has more than 10 years of experience.
He worked at a notable tattoo studio with tattoo artist Brandon Christopher before venturing out and setting up his own business. Glenn is adept at many types of tattoo styles, ranging from freehand custom Polynesian sleeves to Japanese oriental back pieces, and more.
His new and modern tattoo parlour is located in an accessible part of Orchard Road, Singapore's famous shopping belt. Glenn works with the other tattoo artists, Brandon and Catt, to create premium tattoos that transcend time.
3. Vagabond Ink Tattoo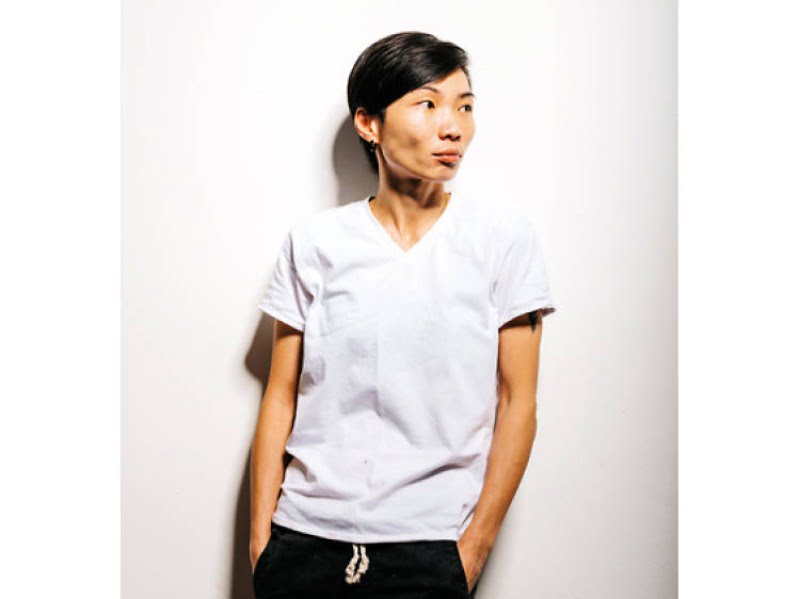 Vagabond Ink is a private tattoo studio that is managed by 4 unique tattoo artists, the most well-known being Peenut Lee. It has been around since 2010 and has come a long way since then amidst unending support from its loyal customers.
Peenut specialises in sketch work and is able to complete tattoos of varying styles, sizes and shapes. Having started out as a painter before she entered the industry, she has since evolved her art from paper to skin.
Her art is recognised for her bold, vibrant and sketchy tattooing style.
4. Fingers Crossed Studio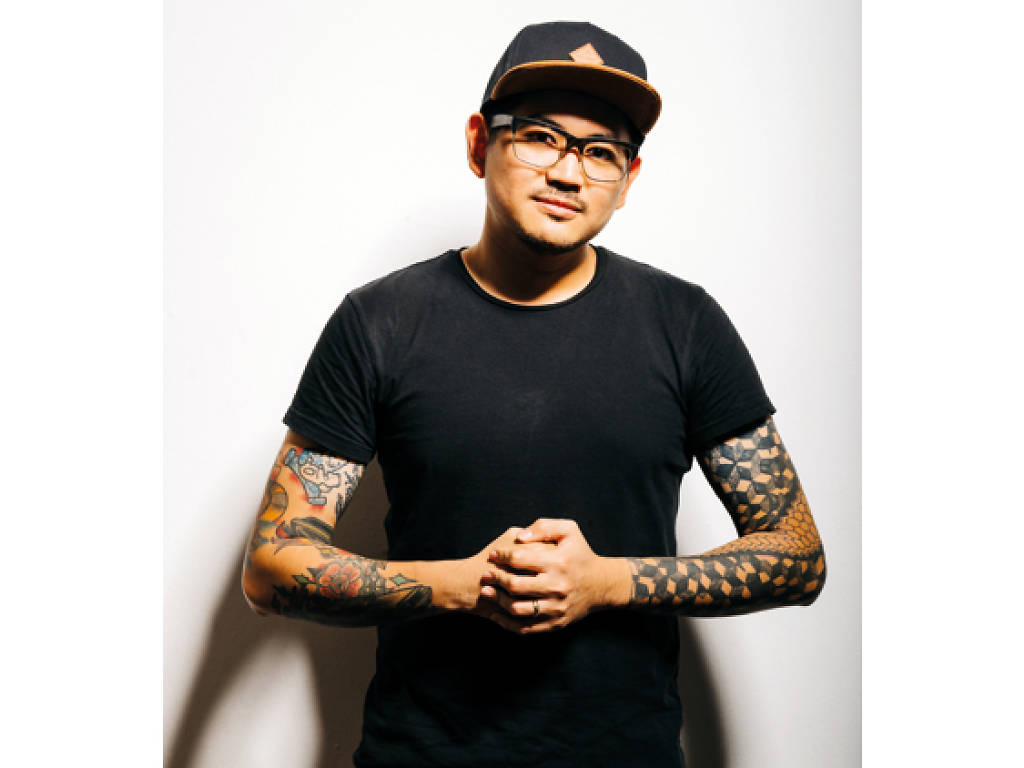 Fingers Crossed Studio gives off a contemporary and laid-back vibe, providing these key services:
Tattoos
Piercings
Eyebrow embroidery
It also sells a range of products like hats, accessories, prints, shirts and more. One of its leading tattoo artists, Jared Asalli, did his first tattoo in 2011 with just cheap equipment and YouTube videos as his guide.
After a stint as an apprentice at Vagabond Ink, he proceeded to establish his own studio in 2014. His work typically revolves around intricate geometry, sketchy and etching designs, dotwork and black work. You'll realise that he rarely touches colours.
The waiting list for the studio stretches up to months at a time, so make sure you book your appointment early!
5. Shadow Show Tattoo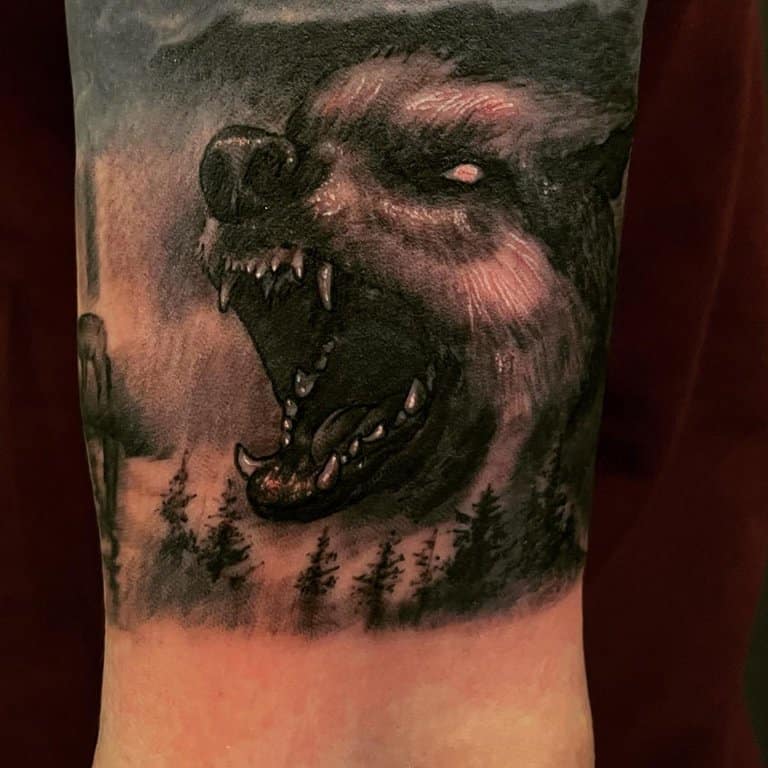 Shadow Show Tattoo was set up by tattoo artist Helen Li 17 years ago.
A huge fan of the art of tattooing and tattoo designs, she established the studio to pursue her passion. She specialises in:
Japanese tattoos
Realistic tattoos
Tattoo repairs
Throughout nearly 2 decades, the Shadow Show Tattoo team has been innovating new designs with fiery resolve.
As it experiments on tattoo ideas, the team also conforms to the strictest guidelines and regulations to ensure a safe and pleasant tattooing experience, be it for someone's first time or repeated visits.
Be assured that the shop uses only single-use consumables that are promptly discarded after use. They also employ leading techniques to create their tattoos.
Its services cover:
Tattoo art on all bodily areas
Tattoo art on scars
Tattoo repairs on failed tattoos
Tattoo modification
6. 8 Volts Tattoo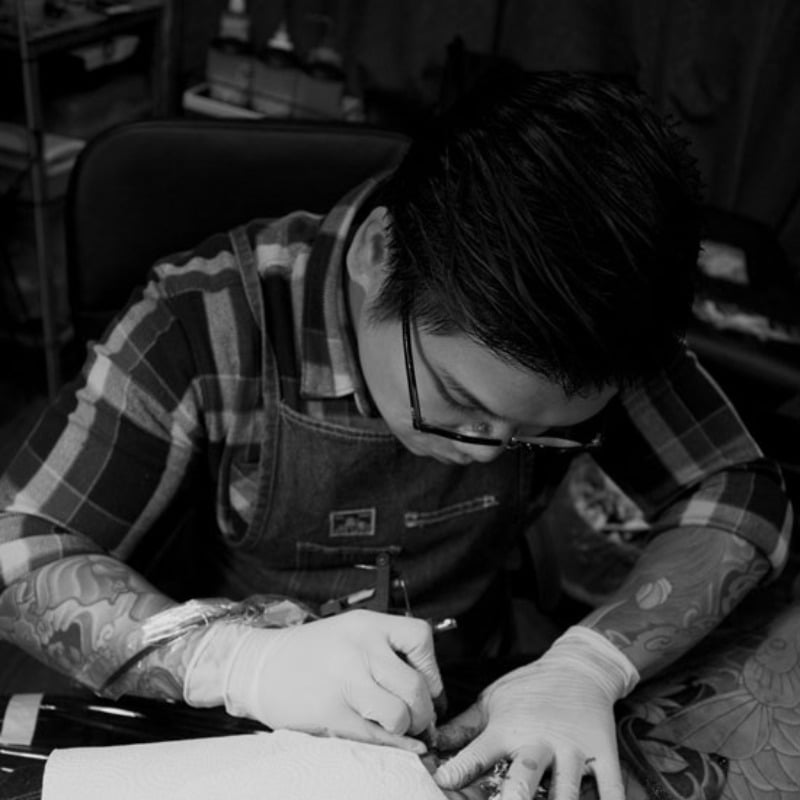 8 Volts Tattoo started with 2 main artists, Joe Wang and Joel Ang, both of whom are incredibly driven tattoo artists. They have bagged home numerous awards from different international tattoo conventions, a testament to their skills.
Joe likes to render tattoos with a bold and robust methodology. He travels around the world to stay relevant in the industry and to seek out new approaches to better his craft.
On the other hand, Joel is a young talent who has gained recognition for his work. Although he has moved to Melbourne to work for another tattoo studio, he flies back home from time to time as a guest artist at the studio.
They deliver exceptional work to their customers while providing valuable advice at the same time. Now, the business has expanded to 6 talented tattoo artists, boasting a vast array of mindblowing designs curated for their customers.
While walk-ins are accepted, it is based on an availability basis. Book an appointment to secure your slot!
7. Wild Paw Tattoo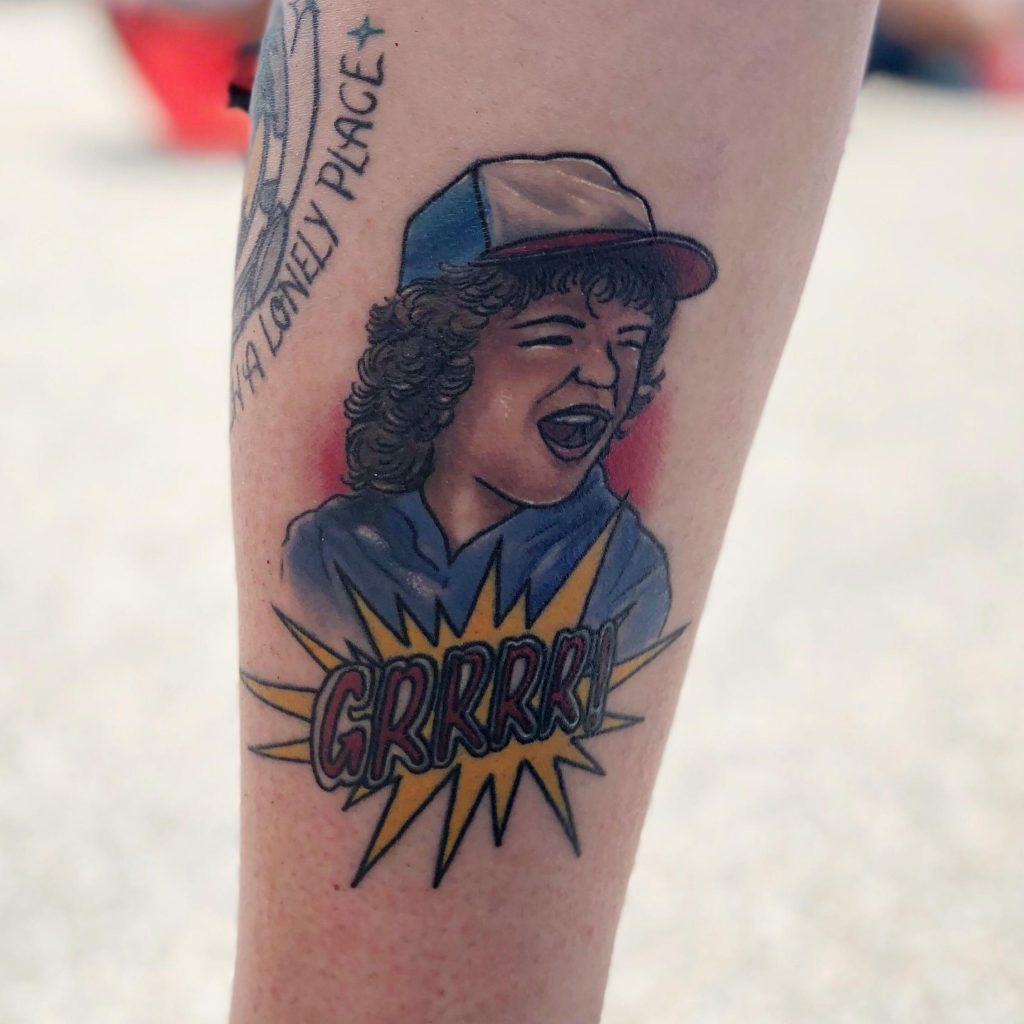 Wild Paw Tattoo is a cosy corner for those who love tattoos and the art of creating them.
The shop has 5 tattoo artists, with Julian Chia being one of the more popular artists. He enjoys developing brilliant neo-traditional tattoos that are ideal for animal aficionados. He works with plenty of colours, so if you're looking for a tattoo that shines through its vibrance, he's the ideal one to find.
You can trust his knowledge in finding the right mixture of colours that suits your skin tone and feel free to voice any suggestions you have to him. In addition, Julian uses vegan ink that shows how much he cares for the environment.
8. Horikawa Tattoos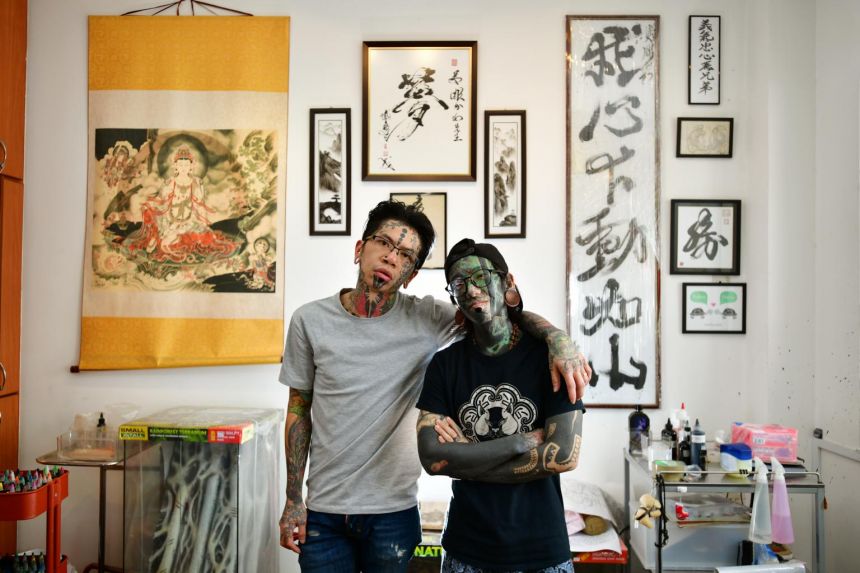 Horikawa Tattoos has profound knowledge of traditional Japanese tattoos.
It crafts customised tattoo designs based on the culture and history of Japanese mythology. Industry veteran Baldwin Chew runs the tattoo shop. Although he started out with a keen interest in body modifications, he was led into tattooing by a former boss.
Over time, his passion grew and eventually, he spent all his time on the art. After nearly 15 years of practising tattooing, Baldwin is recognised as one of the best in the industry.
Today, he runs his studio with 3 other professional tattoo artists.
9. Melvin Tattoo
As its name suggests, Melvin Tattoo is helmed by owner Melvin, who has nearly 20 years of experience under his belt.
He has participated in a vast number of tattoo conventions, particularly those in Asia and Europe. Some of them include Taiwan, Venezia, London and Florence. Melvin believes that his body is the canvas of his life, where every line and shading etched onto it reflects his personal experience.
He specialises in tattoos like:
Calligraphy
Oriental abstract
Chinese painting
Take note that he doesn't tattoo on the fingers, face, and for those aged 18 and below, and that all tattoos were done at his studio come with a complimentary touch-up session.
Conclusion
Do you have any reviews and comments to share regarding our choices for the best tattoo artist in Singapore?
While SBO is committed to supporting our local businesses, we welcome any feedback and anonymous sharing regarding your experience with tattoo artist in Singapore.
We hope that this guide will be useful in helping you to make an informed decision when it comes to finding the best tattoo artist in Singapore.
Featured Image by benjamin lehman on Unsplash
Explore More Content