10 Best Vintage Watch in Singapore for Time-Honoured Masterpieces [2023]
Collector or investor? Look no further - these 10 best vintage watch in Singapore truly show you what it means to stand the test of time!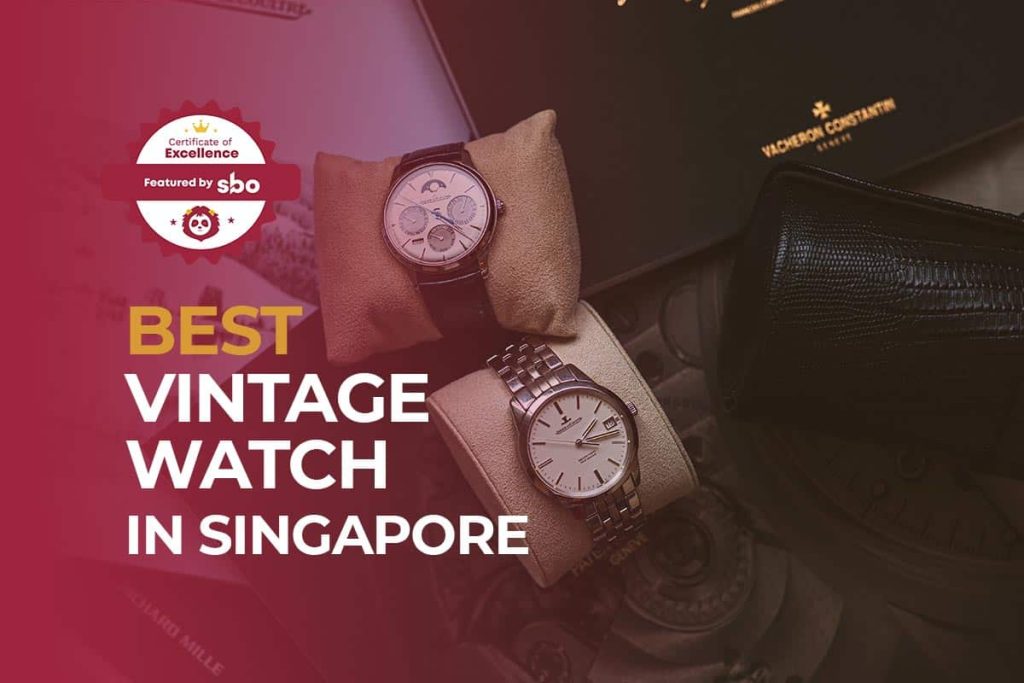 The local market for pre-owned and vintage watches has been booming for a long time, largely fueled by social media and the Internet. Vintage timepieces are in an entire world of their own – each an authentic, one-of-a-kind symbolism of the era in which it was created.
Rather than flashy new watches, vintage collections often have their own little unique quirks, depending on the maker and when it was made. Apart from having plenty of life left, it's once been cherished and beloved, before making its way to its next owner.
From businessmen to hawkers, the young and the old, they all form a steady clientele base for vintage watches in Singapore. Informed collectors, in particular, may willingly splash a mind-boggling amount of cash to acquire what they view an informed investment with value-appreciating potential.
Whether you're looking for these time-tested watches to build your collection or to go big on business, there's plenty of rare finds in the market waiting to be snapped up in these 10 best vintage watch in Singapore.
1. OSO Watch Co.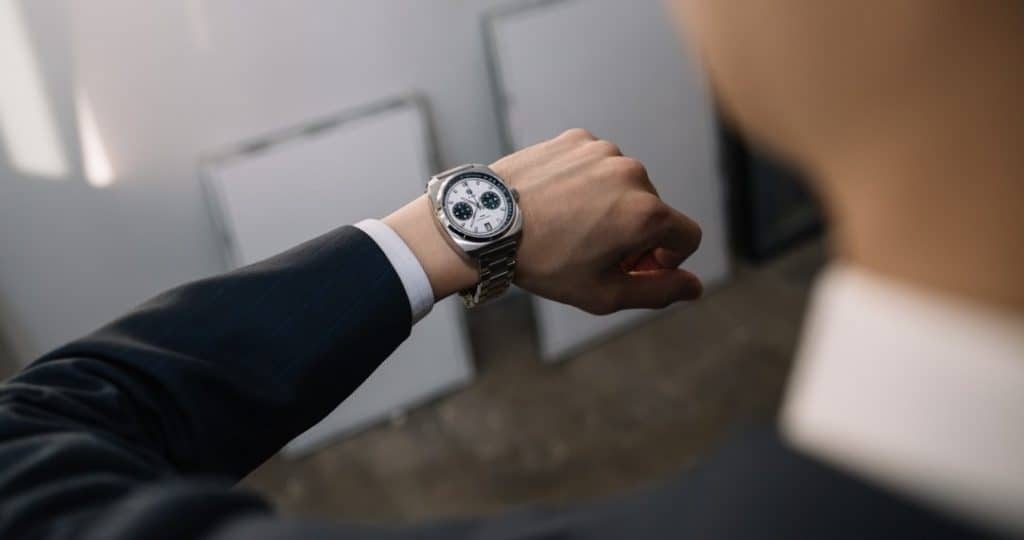 A homegrown brand with a presence on crowdfunding platform Kickstarter, OSO Watch Co.'s story begins from one man's fervent passion for vintage. In order to make luxury vintage watches affordable and therefore accessible to everyone, OSO Watch Co. developed its own vintage-inspired collection of timepieces.
It draws most of its inspiration from the watchmaking of the 19th- and 20th-century, reimagined with modern horological engineering. Its maiden Orbit collection is a masterpiece crafted from a keen eye for detail, a world of knowledge, and pure love for soulful, well-made classics.
Prices are affordable at $397, and you can also choose to customise your straps at eye-opening prices. To add value, it also offers a 30-day return or exchange service, free worldwide shipping and a one-year warranty for your peace of mind.
SBO is pleased to feature OSO Watch Co. in our newly launched Business Listing page. Do feel free to check out the various products that are featured on the page. Enjoy 15% off every OSO Watch Co. purchase made when you quote "SBOLOVE".
2. 2ToneVintage Watches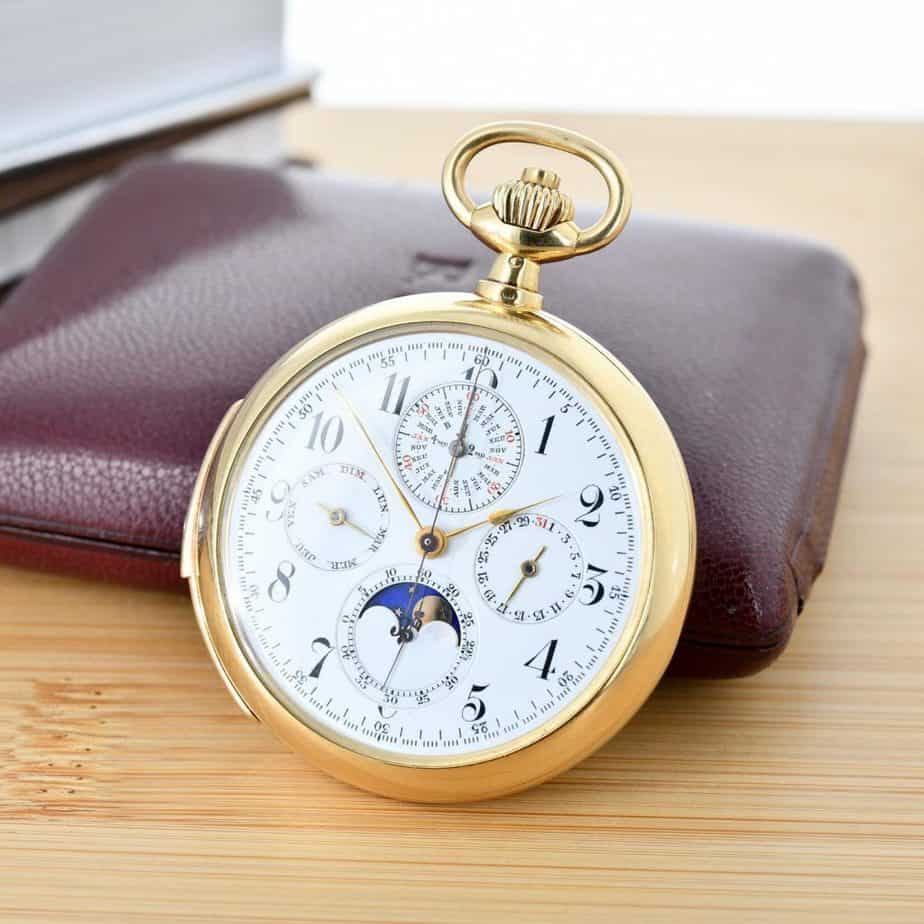 Founded by an avid watch collector and Patek Philippe fanatic, 2ToneVintage is the culmination of his passion, wealth of knowledge and keen eye for detail. The store hones in to luxury collectible-grade watches, every last piece meticulously selected based on quality, rarity and originality.
This is how it constantly meets the needs of new and experienced collectors. Step inside the store and be enlightened with the founder's knowledge, skills and passion, available to you all-day, whenever you need. Build your personal collection piece by piece with 2ToneVintage!
If you're looking to buy as an investment, the best picks include timepieces from Rolex, Patek Philippe, Richard Milles and Audemars Piguet. Some watches 2ToneVintage offers are the Rolex Full Gold Submariner 16618 Black Dial ($40,620), Rolex 1803 Pink Gold Day-Date with Silver Diamond Dial and Riveted Bracelet ($47,250), and the rare Patek Philippe Ref.3445 Platinum Self-Wind ($112,500).
3. Asia Timepiece Centre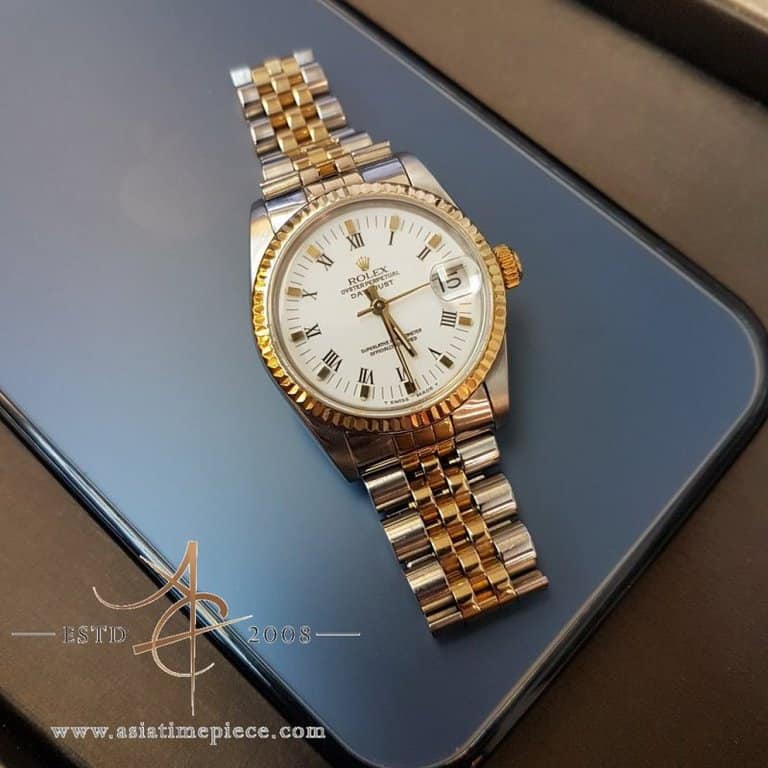 A specialist in modern and vintage pre-owned watches, Asia Timepiece Centre was built from scratch by a watch collector with vast knowledge. Its objective is to bring together pre-owned luxury classics and modern pieces that are time-honoured, which it has been doing for over a decade.
Collectors and investors can find something they want in its rare and competitively priced collections, some of which are no longer in production. Each watch is carefully inspected according to stringent standards before being listed for sale.
You can find watches like the Rolex Datejust Ref.6605 Tropical Salmon Dial 18K Gold Vintage Watch ($14,376), Rolex President 18038 Day Date 18K Gold Baguette Ruby Diamond String Dial Vintage ($31,176), and Rolex 16238 Datejust 18K Gold Diamond Dial Vintage Watch ($22,776).
4. Watch Link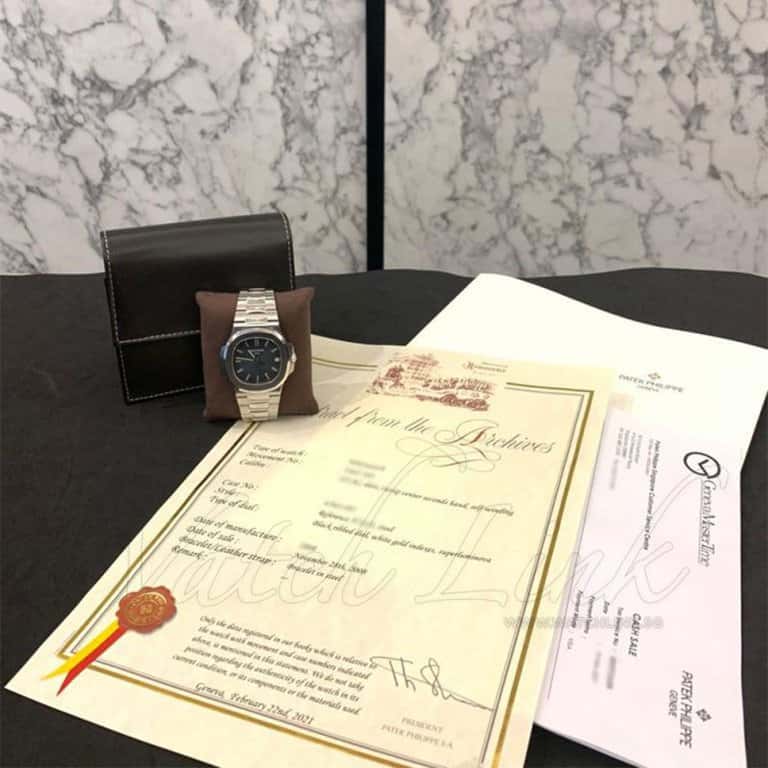 Well-known in the industry with over 20 years of experience, Watch Link is a luxury watch boutique situated close to the Orchard Road shopping belt. Customers can find carefully curated unworn and pre-loved watches across over 50 brands, giving you the luxury of choice.
It works closely with clients to make sure that they receive optimal value for the sale of watches, topped off with superior customer service to make every trip a memorable one. The team at Watch Link consists of dedicated watch buffs, each with an incredible treasure trove of knowledge and expertise.
Having sold over 8,000 watches, you can rest assured consigning your watch with the team that it's in good hands. It also has a unique membership programme that members can use to upload and manage their own watch collection on their profile. In addition, they will also gain access to exclusive timepieces typically found in auctions.
5. Bonfield Singapore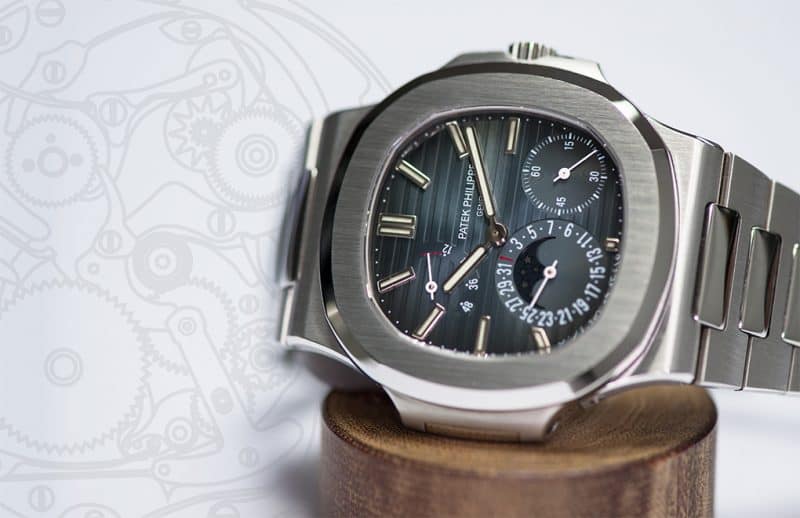 Bonfield Singapore understands the significance of a valuable timepiece – meant to be passed down as heirlooms from generation to generation. However, if you no longer feel any attachment to yours, you're welcomed to let them find it a new owner who will give it the affection and adoration it deserves.
As a leading jeweller and horologer, it brings over 3 decades of Swiss-trained craftsmanship to our shores. Drop by the showroom to discover its exquisite selection of vintage pre-loved watches from distinctive leading horologers like Patek Philippe, Rolex and Audemars Piguet.
Some pieces it touts are the Rolex Oyster Perpetual Square Bubble Back, Audemars Piguet Vintage, and Chopard Classique 18kt Yellow Gold. Revel in a bespoke experience where you'll be able to engage with its master craftsmen to address your concerns!
6. Goldman Luxury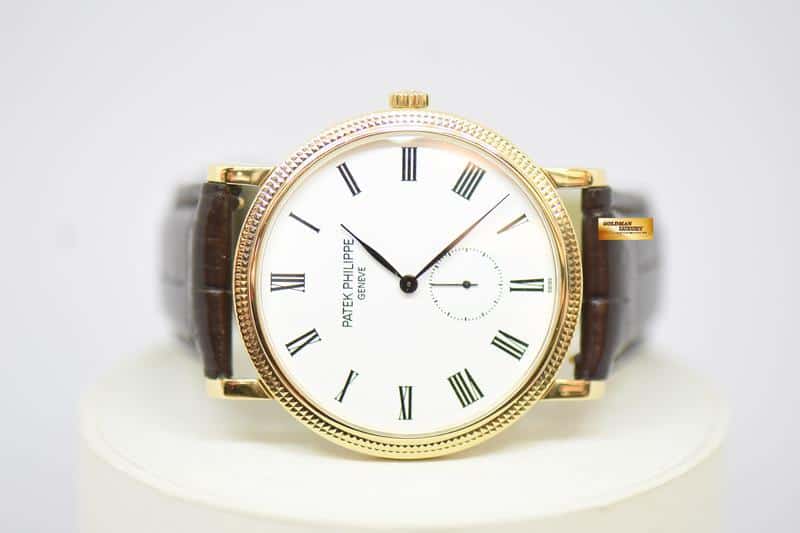 A well-known purveyor of pre-owned jewellery, watches, bags and pens, Goldman Luxury is the spot to uncover hidden rarities. Here, you can buy, sell and trade precious luxury items, and find vintage watches from the world's best horologers.
A quick look at their website shows available timepieces like the Rolex Oyster Vintage Datejust Turn-O-Graph "Thunderbird" 18K Gold Automatic ($12,800), Rolex Oyster Day-Date Yellow Gold Original Diamond-Ruby-Decorated Dial & Original Bezel ($34,800), and the Rolex Oyster Perpetual Daytona Zenith MVT Tritium Black Dial ($34,800).
Head down if you value down-to-earth service, incredibly reasonable prices and a memorable experience at this family-owned business!
7. Unique Vintage Watches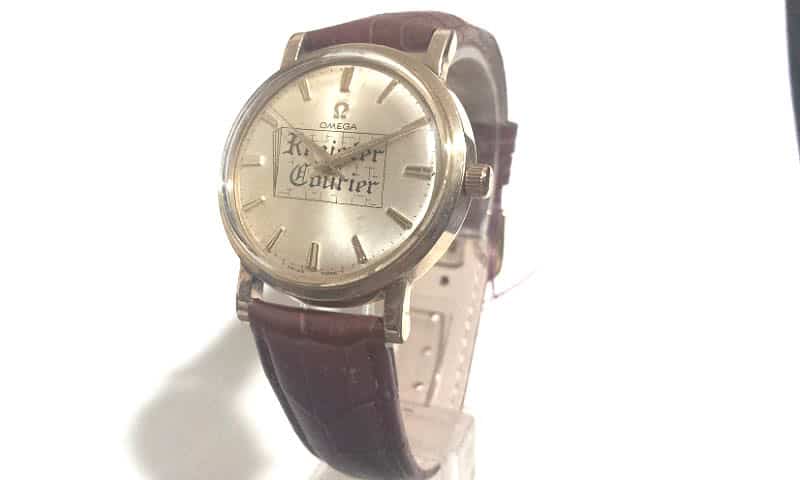 The owner behind Unique Vintage Watches is a fiery enthusiast who's been quietly collecting vintage mechanical pieces for over two decades. This ranges from classic styles to bold and loud designs, as well as the peculiar and extraordinary.
You can also swing by to fix your watch at a highly affordable and reasonable price in comparison to other watch repairers. The vintage watches offered here are certainly worth your time and effort with their immaculate condition and quality. You can find vintage Omega watches like the Automatic Seamaster, Omega De Ville Tank, and Omega Geneve.
Other types of watches it offers are mechanical character watches, mechanical alarm watches and Jump Hour watches.
8. JW Horological Gallery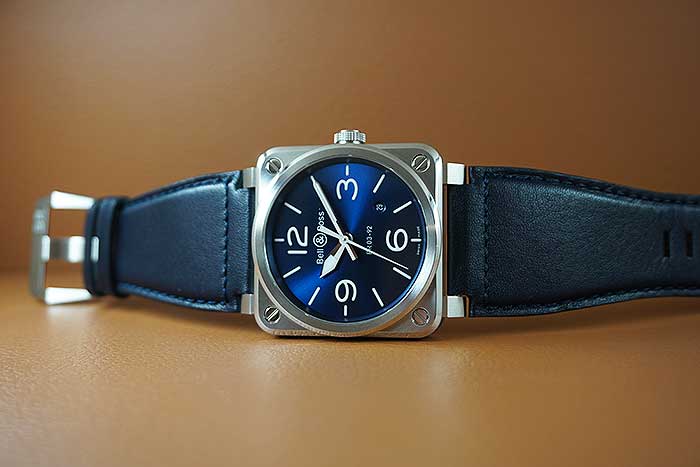 Having been in the industry for over two decades, JW Horological Gallery has vast experience in dealing with repairs as well as the sale of new, pre-loved and vintage watches.
It was established by a watchmaker who received training in Switzerland and the USA. The store has amassed positive recognition for its services over the years, applying only the newest watch equipment and technical expertise.
Located in a central spot of Singapore, it is highly convenient and accessible. Some watches it has sold include the Rolex Cosmograph Daytona, Rolex 18KRG Day-Date 36, and Rolex GMT-Master. Eager collectors and investors will definitely find what they're eyeing here!
9. Watch Club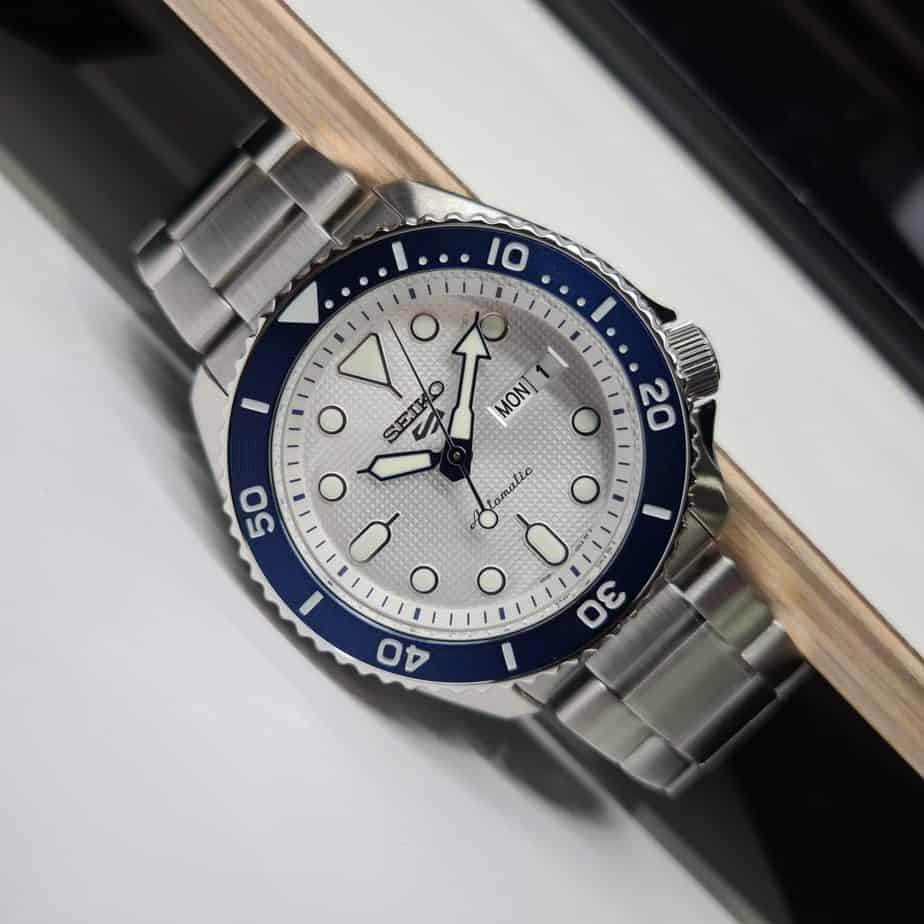 Watch Club has been selling watches, clocks and performing other related services since the year 2000. It carries a diverse selection of brands like Seiko, Casio, Arbutus and Blansacar. Services range from glass replacement to capacitor replacement, movement overhaul and plenty more.
Since it's an authorised retailer for the brands it carries, you can be sure that you're getting only genuine products. The pocket-friendly prices of models include Seiko Presage SRPG05J1 ($579), Casio A700WM-7A ($44), and Seiko Prospex SSC807J1 ($939).
10. Brightime by Championtime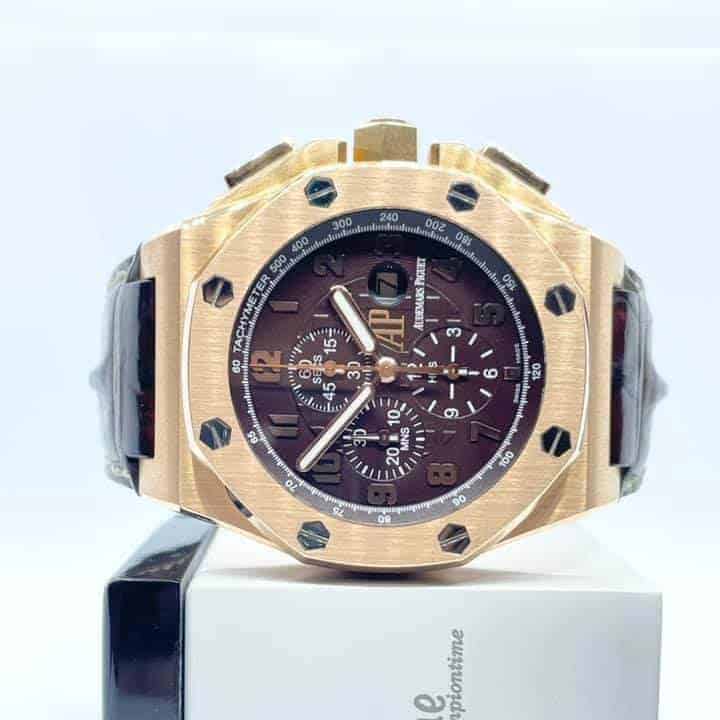 Set-up more than two decades ago in 1994, Brightime by Championtime deals with the sale, purchase, repair, servicing and polishing of high-end watches. It is highly skilled and experienced in managing leading luxury brands like Rolex, Audemars Piguet, Panerai, Patek Philippe and more.
Over the years, it has been awarded various awards, given plenty of interviews, and even been a sponsor for a concert held here. You can find watches like the Patek Philippe Nautilus Moonphase ($120,850), Rolex Daytona "John Mayer" ($98,850), and Rolex Yacht-Master ($40,850).
Note that different watches are available in different outlets, so make sure you check through before heading down!
Conclusion
Do you have any reviews and comments to share regarding our choices for the best vintage watch in Singapore?
While SBO is committed to supporting our local businesses, we welcome any feedback and anonymous sharing regarding your experience with the listed vintage watch in Singapore.
We hope that this guide will be useful in helping you to make an informed decision when it comes to finding the best vintage watch in Singapore.
Featured Image by Michael Surazhsky on Unsplash
Explore More Content