10 Best Handmade Jewellery in Singapore To Dazzle Your Appearance [2023]
If you want something unique to your fashion, look no further than this article, which features the 10 Best Handmade Jewellery in Singapore!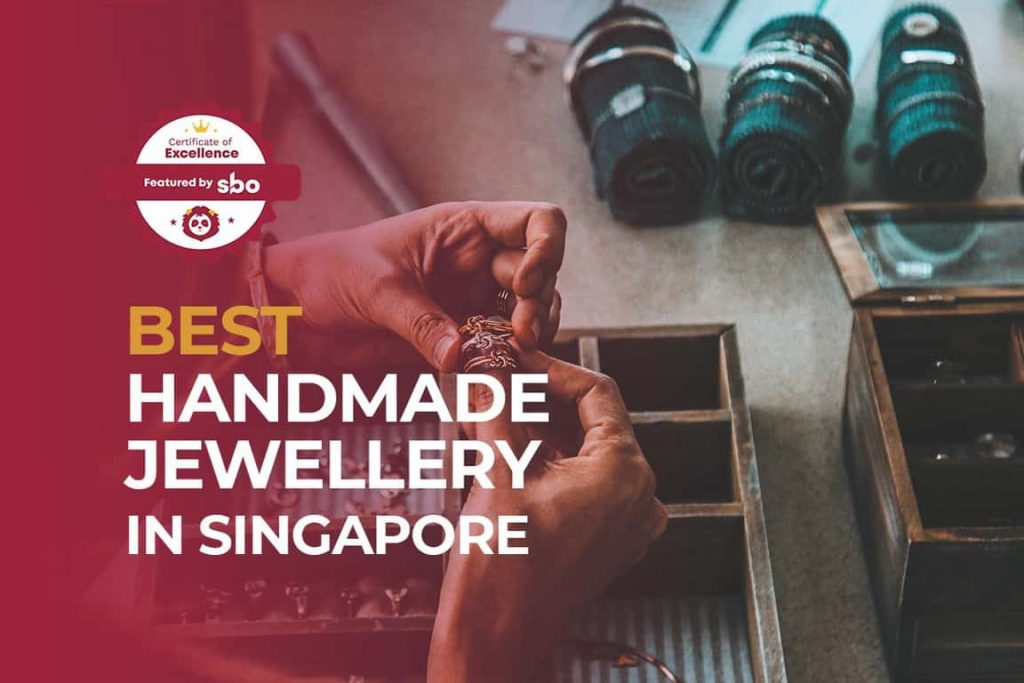 When it comes to jewellery, it doesn't always have to be shiny, fancy or expensive to look good on you. After all, there are some brands that know a thing or two about making a fashion statement with their own hands. Moreover, sometimes, the best look is the subtle look.
If you want beautiful pieces of handmade jewellery that are made of pearls, colourful gemstones or maybe tea leaves to put on at any time to spice up your outfit of the day, check out these 10 Best Handmade Jewellery in Singapore!
1. GIOIA Fine Jewellery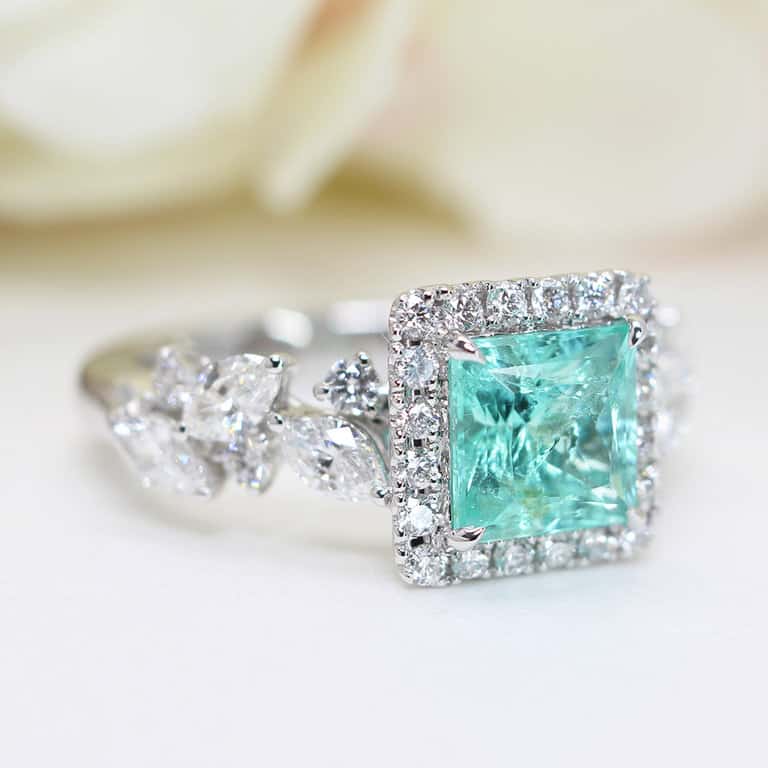 Do you wish to pop that question to your loved one? Need a ring that is affordable and yet can convey the love you have for them? Then visit GIOIA Fine Jewellery, where every piece of jewellery is custom-made and designed for the wearer. GIOIA Fine Jewellery believes that handmade jewellery will tell a unique story and makes the jewellery one-of-a-kind.
With you choosing the perfect coloured stone by you, nothing shouts "I love you!" more than a ring that can capture your partner's style and can never be replicated by others.
2. KOBOjewellery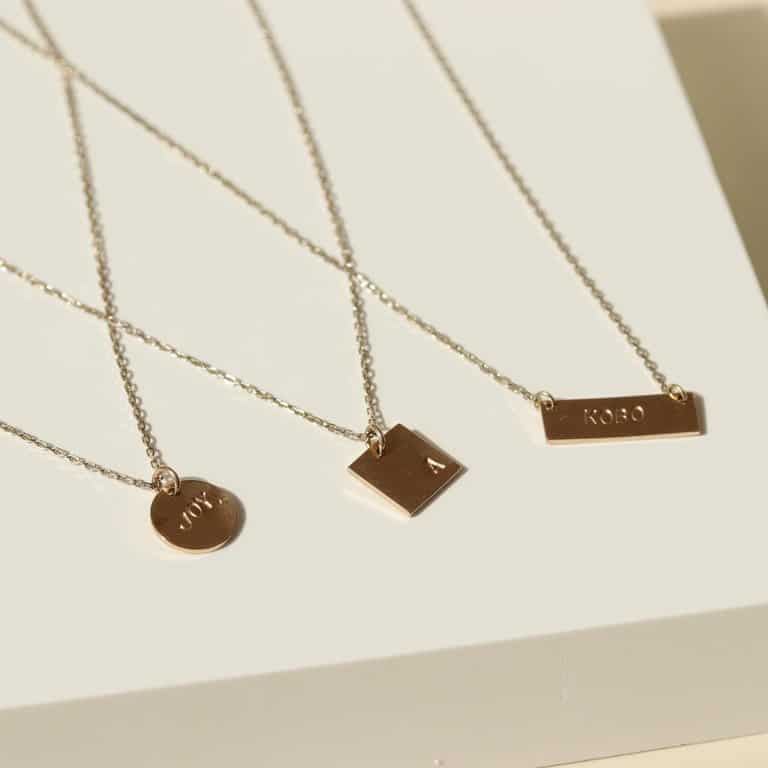 If you want to learn how to make jewellery to give to your loved ones to make it even more special, then visit KOBOjewellery! The teachers will help explain how the metals are made, how you should use the hammer to shape the jewellery piece, adding the texture and engraving to the items. Since everything has been prepared, it will be easy to immerse yourself in the class.

This is suitable for those who are passionate about trying something new or deciding to create your style through accessories. After all, you can bring home your customised piece once you are finished with the workshop.
3. Azen Jewelry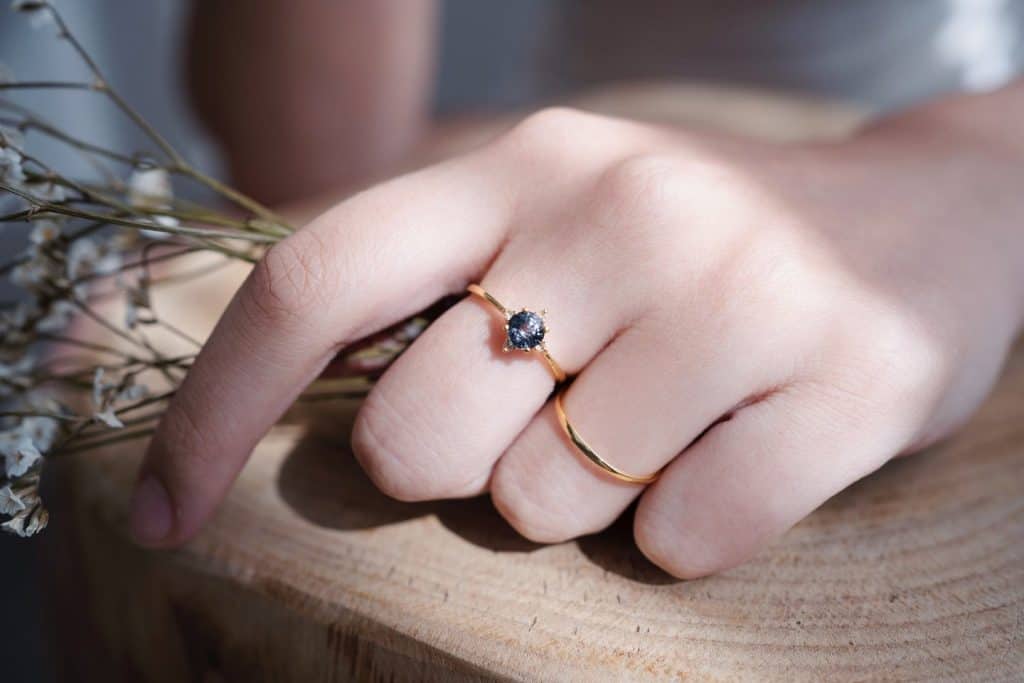 Azen Jewelry's collection features natural elements that are incorporated into their crafts. Each craft is centred around a gemstone, and they preserve the gemstone's uniqueness. Hence, their range of jewellery will fit any style or taste. While their style is relatively simple, their quality is high.
You can get rings, earrings, bracelets, and necklaces with any gemstone that you like. Some of the gems include blue topaz, rose quartz, tourmaline, and aquamarine.
4. Calla Lily Fine Jewellers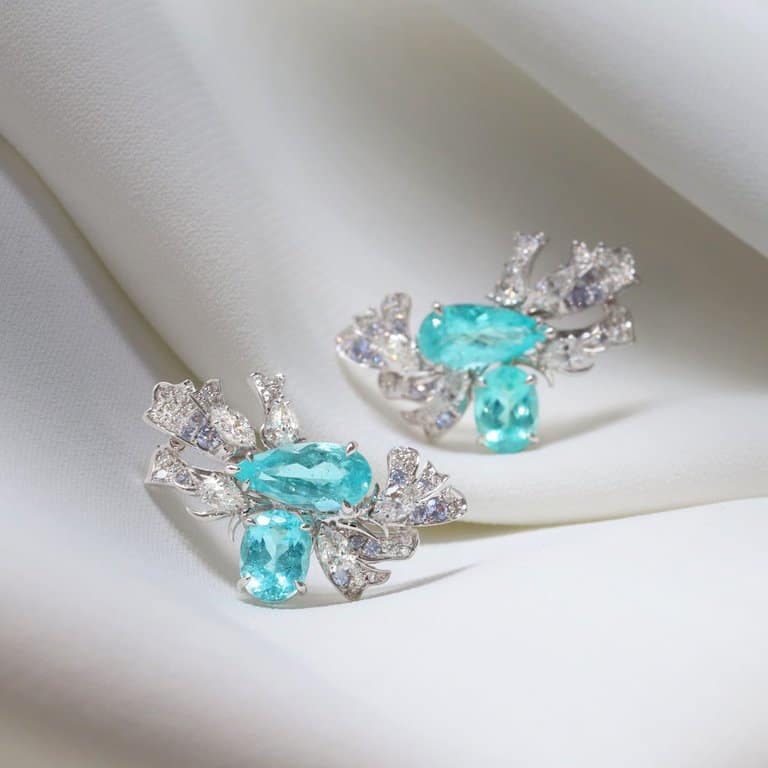 What we can say about Calla Lily's jewellery creations is that surprises always await those who view them each time. After all, their collection has jewellery made with intricate details and uncommon kinetic features. Moreover, their selection of colourful gemstones is something to be admired.
Known for their unique and playful designs, their jewellery can be modified for various occasions, such as the holiday season, or mixed with other pieces to create an entirely new style. Not only are their ready-to-wear jewellery festive and fabulous, but they also make for ideal heirlooms.
5. Yokdee Jewellery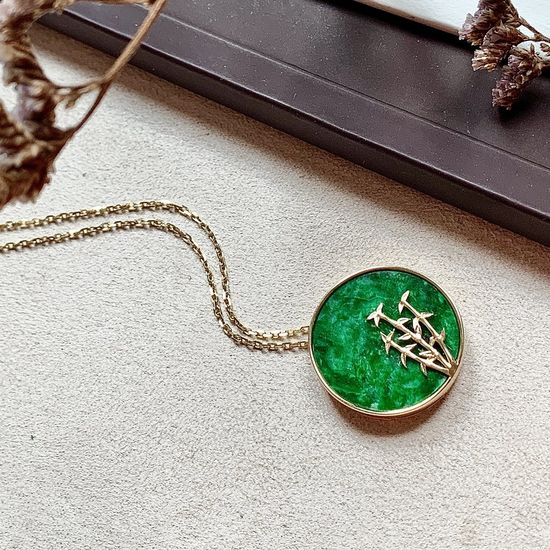 If you are looking for something that can help reap several benefits, such as healing or bringing good luck, then head to Yokdee Jewellery. It's a reliable boutique that makes natural A-grade jadeite. If you are unfamiliar with jade as a whole, they will do their best to help describe the jewellery piece with accurate details.

Want to tell a story with a personal jewellery piece? Then visit their showroom for the wide range of jadeite collections so they can piece something together for you!
6. CW Jewels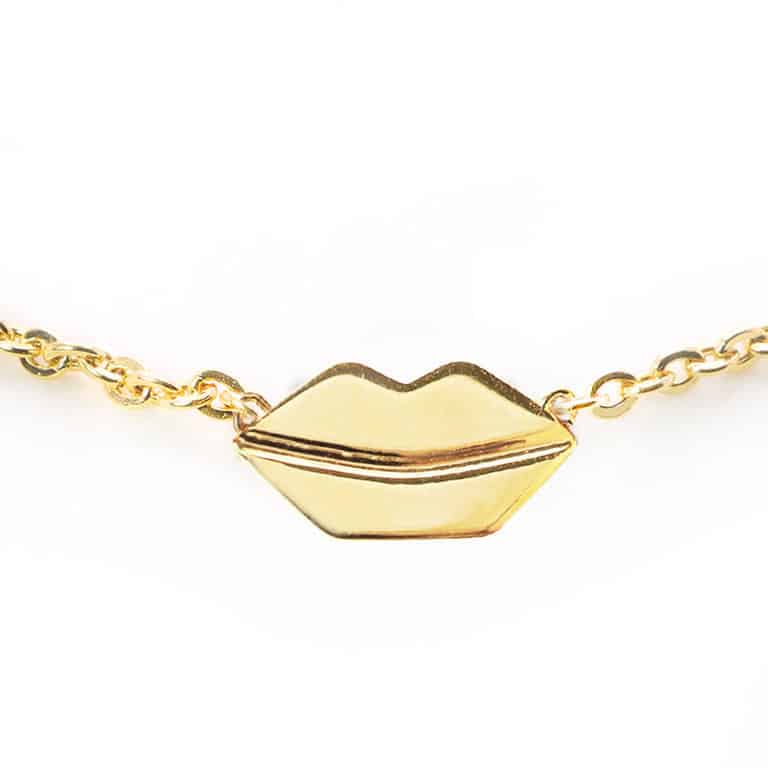 Unique, timeless, fun, and contemporary…those are some words that describe CW Jewels' collection of jewellery. Hailing from four generations of jewellers, Caroline Wihono knows the designs that will best fit anyone.
Strategically designing the pieces around your taste, the available handcrafted collections are sure to satisfy anyone and everyone. To reassure customers, Caroline will report the crafting progress to them. You are guaranteed something fun, exquisite, and quirky in the end.
7. Artisan Jewellery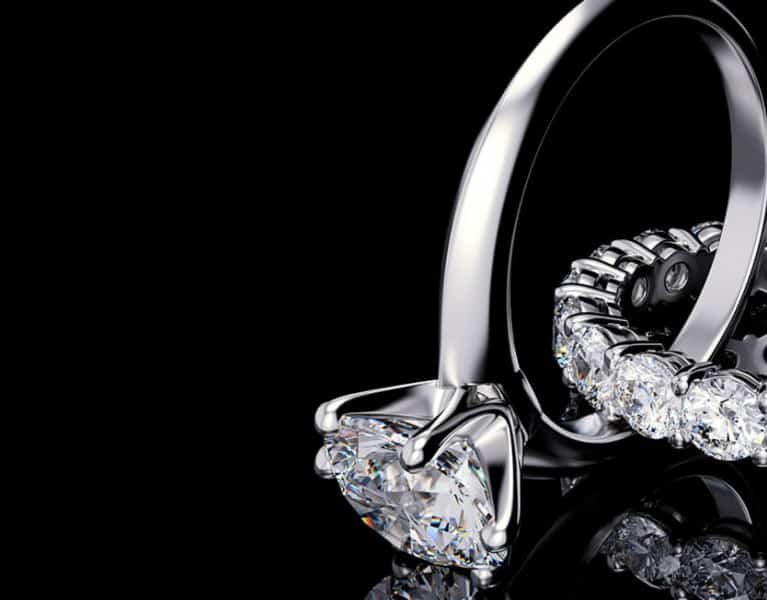 Everyone knows that handmade rings are great for proposing. However, the popular gem to propose is a diamond. After all, diamonds are a girl's best friend and symbolise an intense love between the couple. If you want the best of both worlds for that ideal proposal ring, then come down to Artisan Jewellery!
Artisan Jewellery is headed by a master craftsman that has decades of experience in jewellery making. To get started on that ring, all you need to do is list your requirements, such as the specific ring design and diamond specs. Even if all you can give is an idea, they will turn it into a concept.
8. EDEN + ELIE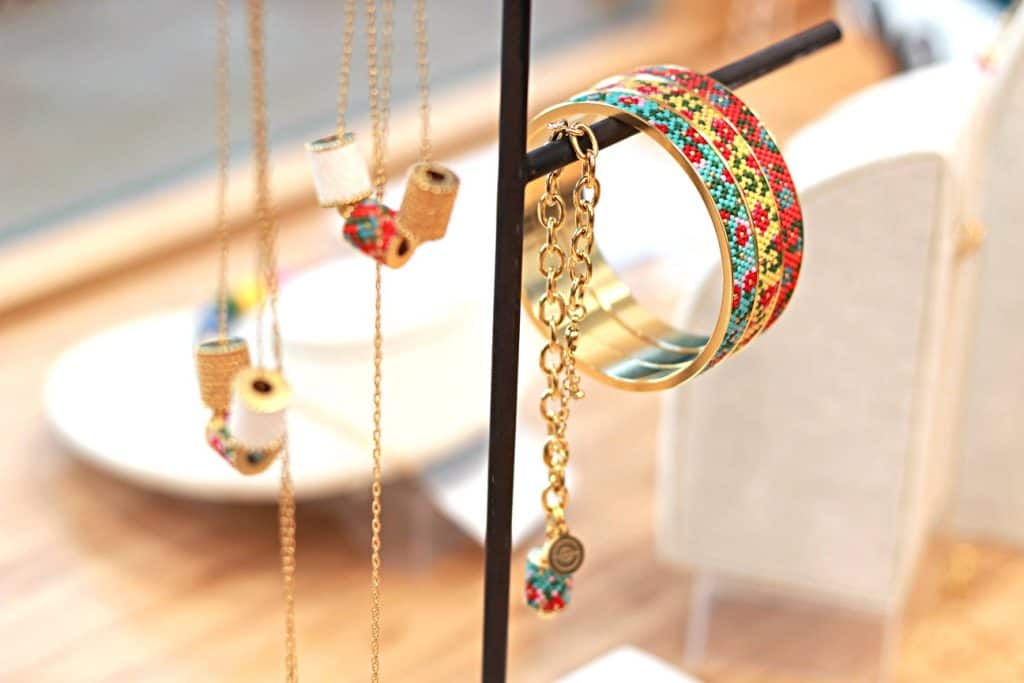 If you are looking for a unique accessory style in Singapore, Eden & Elie is the brand for you! Each necklace, bracelet, and earring is beautiful, with all of them being crafted from high-quality beads mixed with 24-carat gold. They honour the old tradition by making the crafts through the basic needle and thread, which forms the fundamentals of their work.

As a design brand, they also significantly impact the community and give back to them. Moreover, they also welcome disadvantaged groups to work for them to produce the dazzling jewellery seen in their racks.
9. Saruchi R Jewellery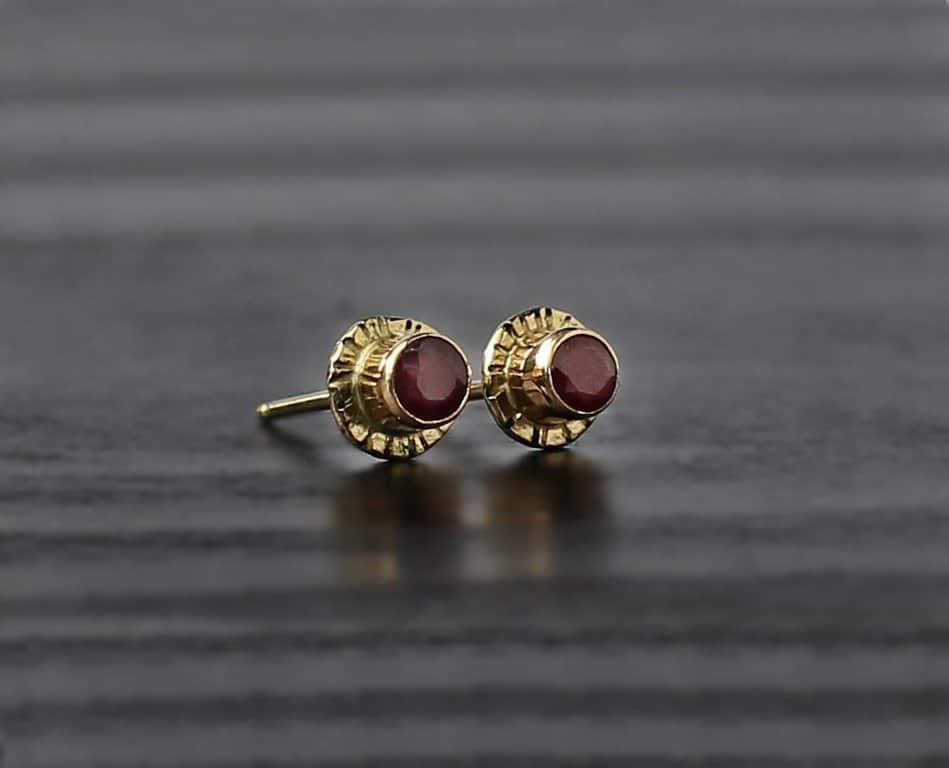 When it comes to expressing the uniqueness of an individual, no one tells it in their creative designs better than Saruchi R Jewellery. Their collection is inspired by people and their modern work lives, which makes it ideal for any occasion because they reflect the individual's authenticity, appeal, and touch that no other mass-produced jewellery would have.
The jewellery-making process is managed and controlled at every step to ensure that only the best quality materials and gemstones are used to make the pieces. All of them are imported from a selected group of globally reputed suppliers, ensuring that the collections stay elegant and in fashion.
10. Whimsy and Magic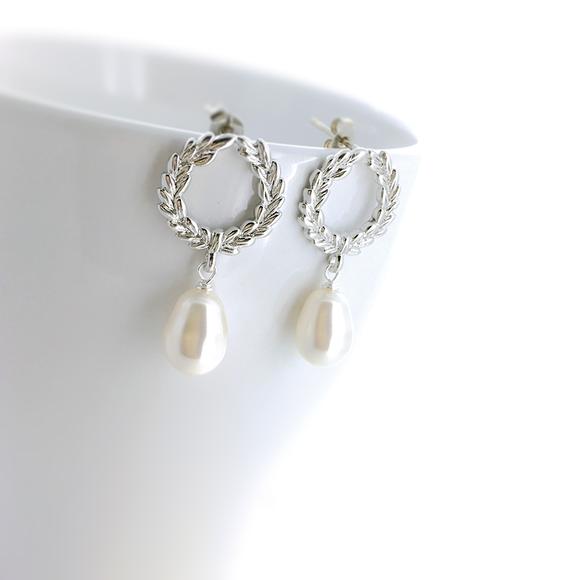 Established in 2009, Whimsy and Magic is an online boutique store that sells affordable handmade jewellery, styled in straightforward yet pretty fashion. They are also meticulously designed to ensure comfort and are easy to wear. Being inspired by nature, it will dazzle any outfit of the day.

The materials such as the charms are handpicked and selected after careful analysis around the region for the piece to be of the best quality. This includes the gemstones such as rose quartz, moonstone, and amethyst. When it comes to pearls and crystals, they choose from big brands such as Swarovski.
Conclusion
Do you have any reviews and comments to share regarding our choices as to where you can get the best handmade jewellery in Singapore?
While SBO is committed to supporting our local businesses, it doesn't mean you can't share any experience or thoughts you have. If you have an opinion regarding the listed places to get homemade jewellery in Singapore, go ahead and share it!
We hope that this guide will be useful in helping you when it comes to finding the best places to get a piece of homemade jewellery in Singapore to add to your unique style! Speaking of styles, why not get a dress to match by visiting the best retailers to get a dress in Singapore?
Featured Image by KYLE CUT MEDIA on Unsplash
Explore More Content