10 Best Truffle Fries in Singapore that will Satisfy Your Fry-Day! [2023]
If you are looking for a twist in your standard fries, then try out Truffle Fries! To get your palette started, here are the 10 best Truffle Fries in Singapore.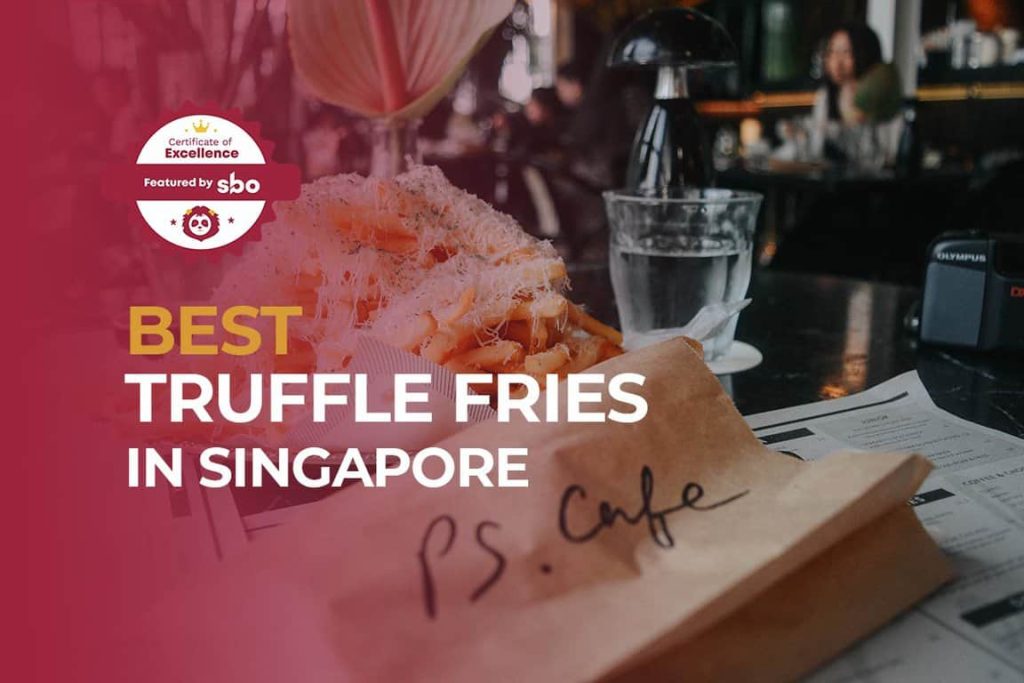 Truffle fries are made with truffle oil, which is olive oil that has its aroma enhanced to imitate the real, organic version. Nevertheless, they are still a beloved breakfast item among people.
Sometimes, all you crave for are truffle fries when the normal fries just won't do. Or sometimes, you want something different from the deep-fried chips that goes with dishes such as fish and chips or burgers. If that is the case, do check out the list of the 10 best Truffle Fries in Singapore.
1. PS.Cafe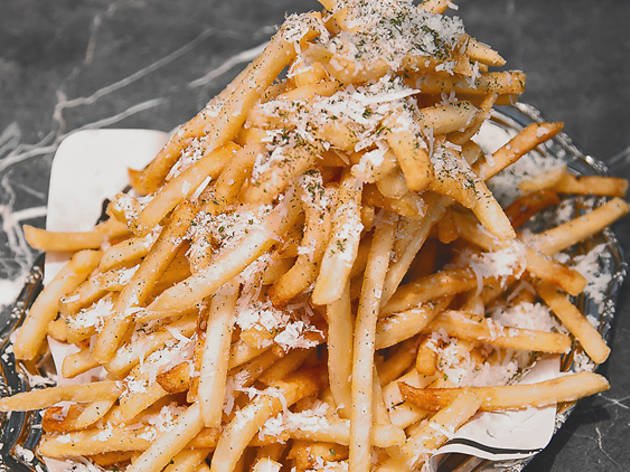 P.S. Cafe started off as a humble café hidden behind the Projectshop apparel store in 1999. This lovely place earned itself a fanbase after coming up with savoury café staples, popular truffle fries and desserts such as puddings and tarts. The environment offers also has a relaxing atmosphere, having carefully crafted décor and green surroundings.

Accompanied with accommodating casual service and considerable servings, it makes for a good area to visit for a quick break from work. One of their star dishes includes the Truffle Shoestring Fries, which always come in plentiful amounts. So, when visiting this place, make sure your stomach is empty!
2. Tanjong Beach Club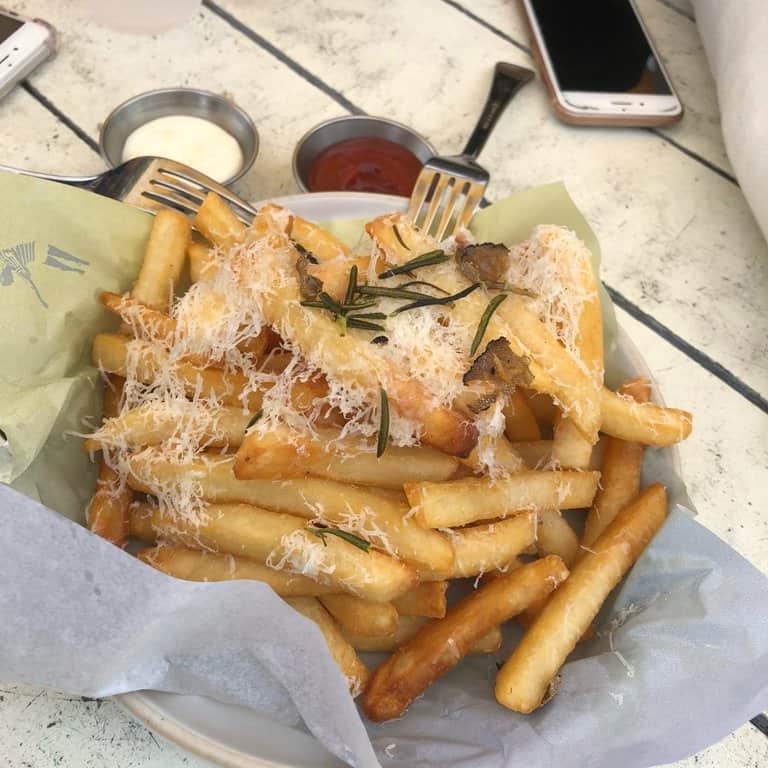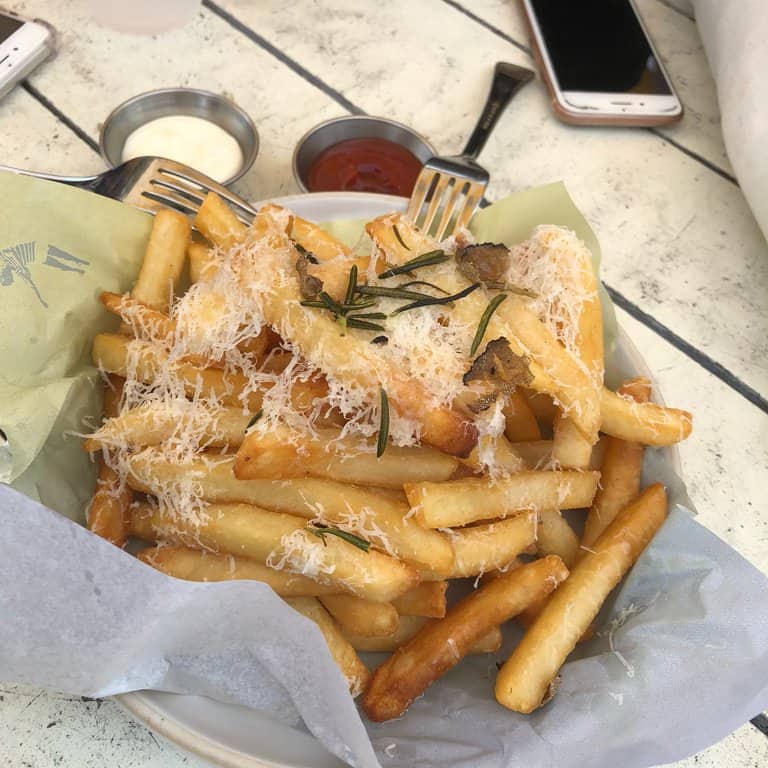 If you love the beach as well as truffle fries, then come visit the Tanjong Beach Club! Tanjong Beach Club is an amazing combination of restaurant and bar. With the beach nearby, it makes for a great place to visit during the holidays!
Featuring a menu that has fresh, bright flavours and paired with tropical cocktails fit for the summer, it's the ideal component to partake in under the sweltering sun in Singapore! The establishment is also well known for the excellent service, especially on your birthday, they will offer cake to you! You will definitely feel like an VIP if you visit here on your special day.
3. Potato Head Singapore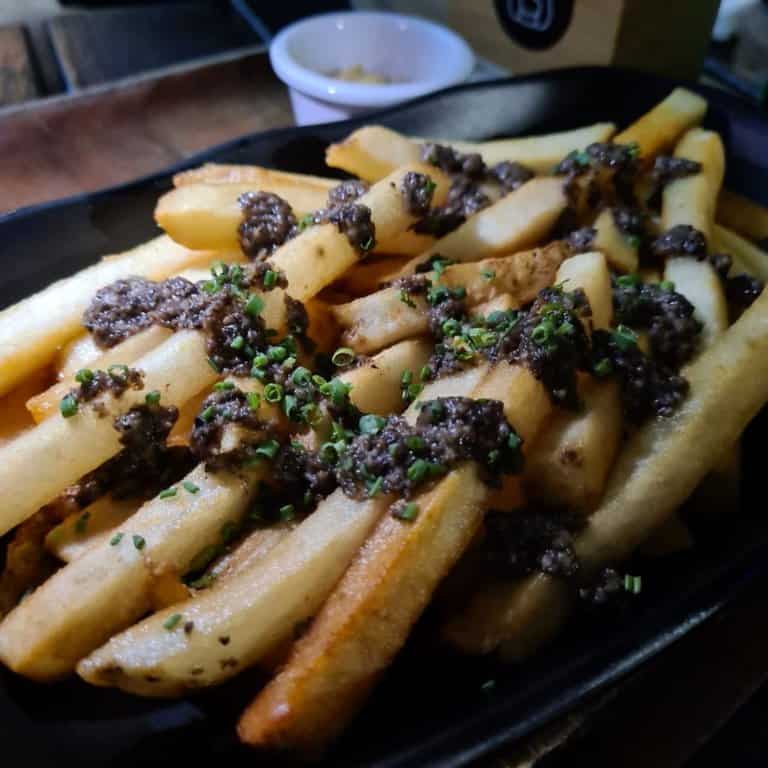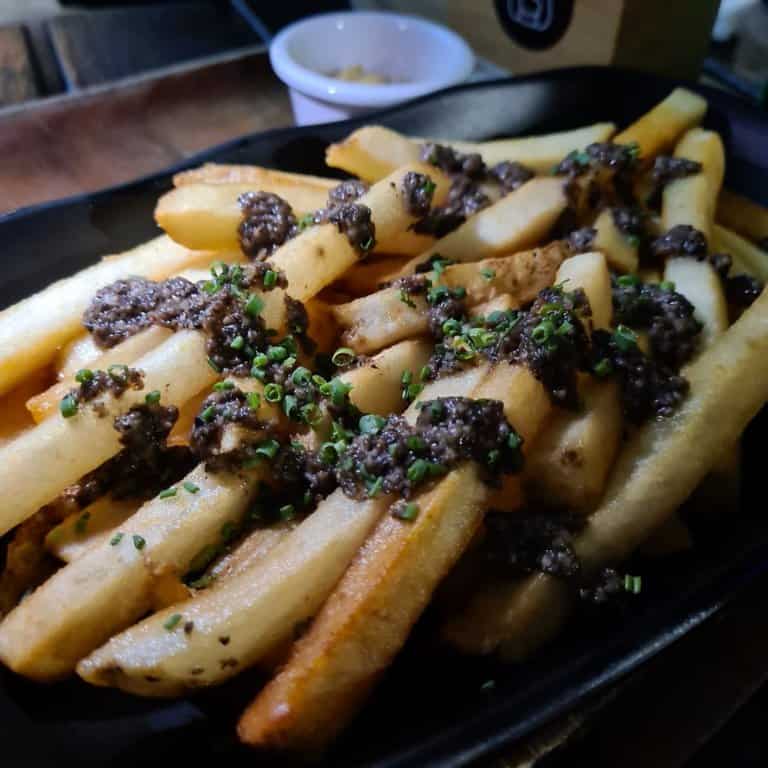 If you ever want to replicate homecooked meals at home, then let Potato Head Singapore take care of it! Being designed like a private house, where the first floor is the kitchen and burger restaurant, the second floor is the living room and restaurant with table service, the third floor is a drinking area and similar to a private studio, and the rooftop is a garden and an open air-bar. All of these areas make it feel like you are in a luxurious home!
If you ever feel like a change of venue but still want to return to the same place, you can mix the distinctively different areas to create your perfect experience depending on the occasion, mood, and time of day!
4. OverEasy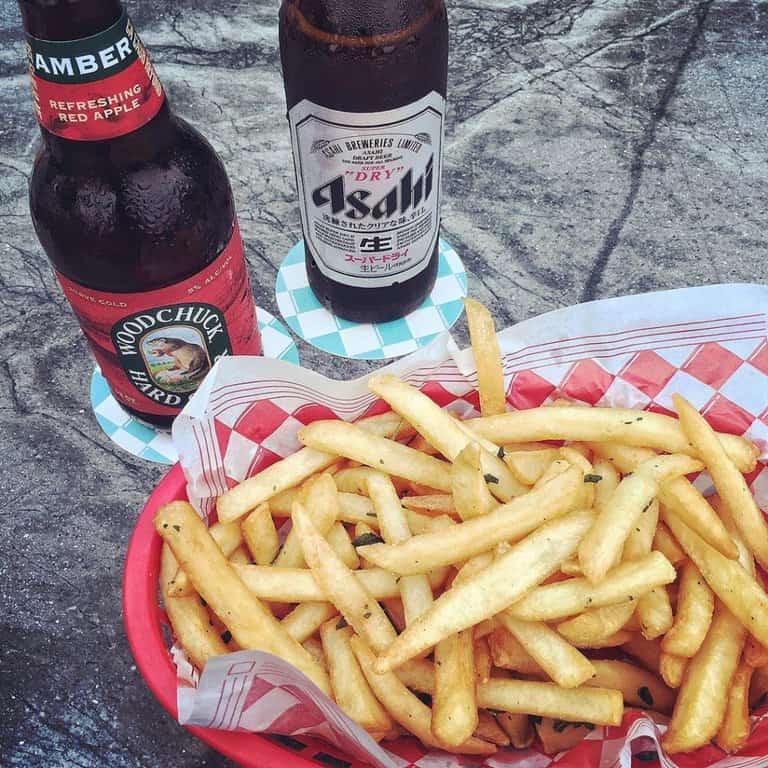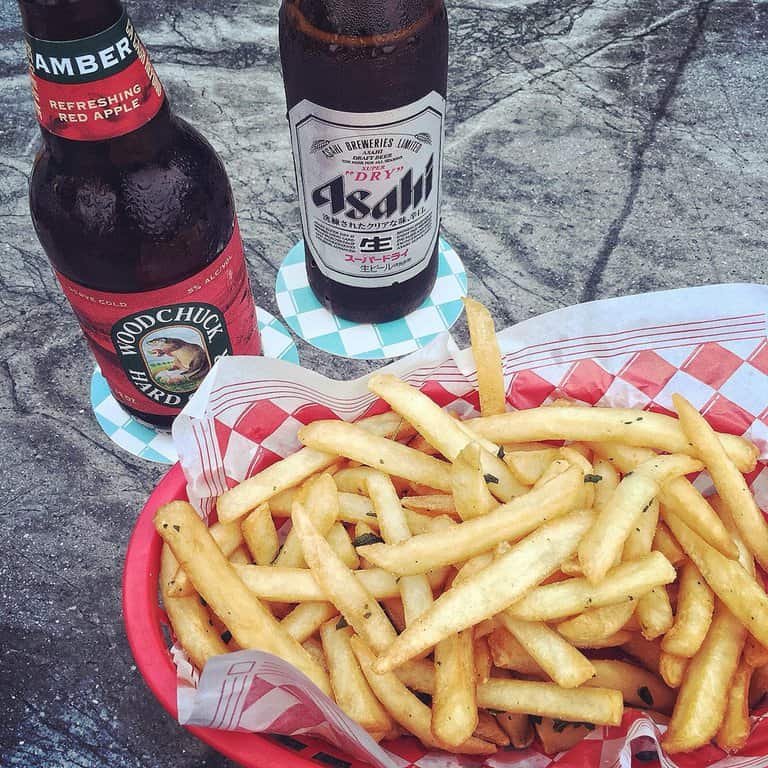 For the American culture lovers, you may want to stop by OverEasy in Singapore! The interior is styled in the classic American diner with heavy vibes from the edgy, lively spirit from the 1960s and '70s, giving life to the dreary business district with its friendly ambience.
Being located by the bay, it gives panoramic views of the Marina Bay skyline.
Enjoy the American experience right in the heart of town with delicious shakes, burgers, and the classic Mac and Cheese. The food may be classic, but they like to tweak their menus a little bit, so it has an interesting twist yet keeping the familiar style of the dish.
5. Columbus Coffee Co.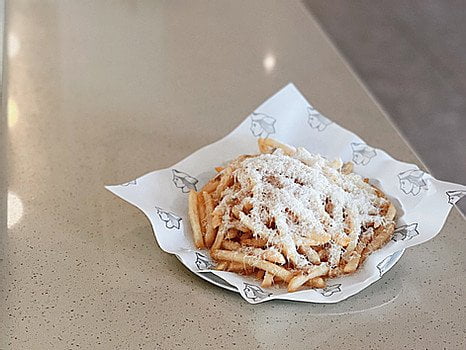 If you love the simpler things in life, then Columbus Coffee Co. is the place to go. After all, Columbus Coffee Co. may be a little more basic, but their truffle fries are also reasonably priced. You may see nearly every other partaking in truffle fries as well when you come to this establishment.

While the truffle fries are not advertised much nor do they stand out in any way, what attracted patrons to this dish was the — just classic, crisp, and fresh fries. The restaurant's decor is also somewhat plain, but the welcoming atmosphere makes it beloved among the customers.
6. Opus Bar & Grill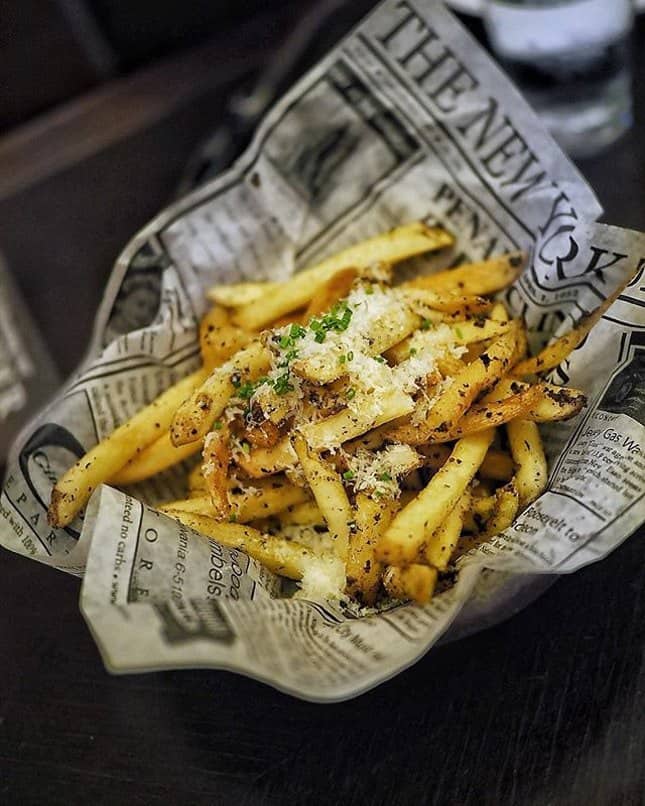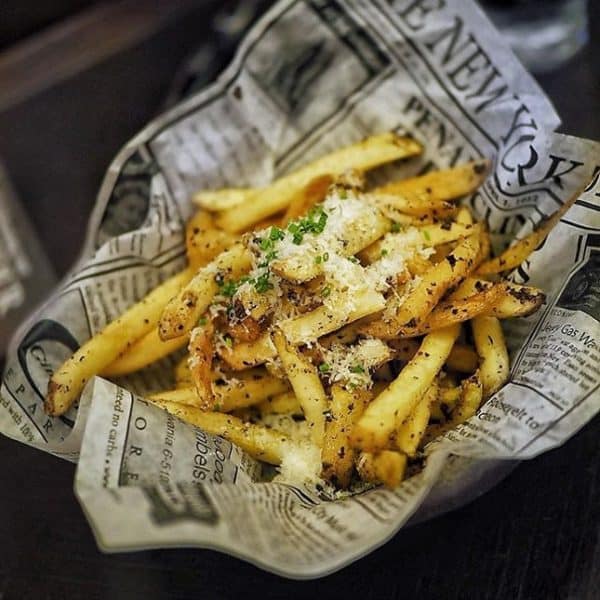 If you are heading to this restaurant for the steaks, order their truffle fries while you are at it! Made from Idaho potatoes and drizzled with foie gras fat and black truffle puree, this is something that many will love to indulge. It's what makes up their signature Opus Over-The-Top Fries.

But wait, there's more. To achieve the over-the-top flavour in the food's name, these fries also come with bits of grated Parmesan. It's also known for its unique drink menu so that you can pair their one-of-a-kind fries with them.
7. The Coastal Settlement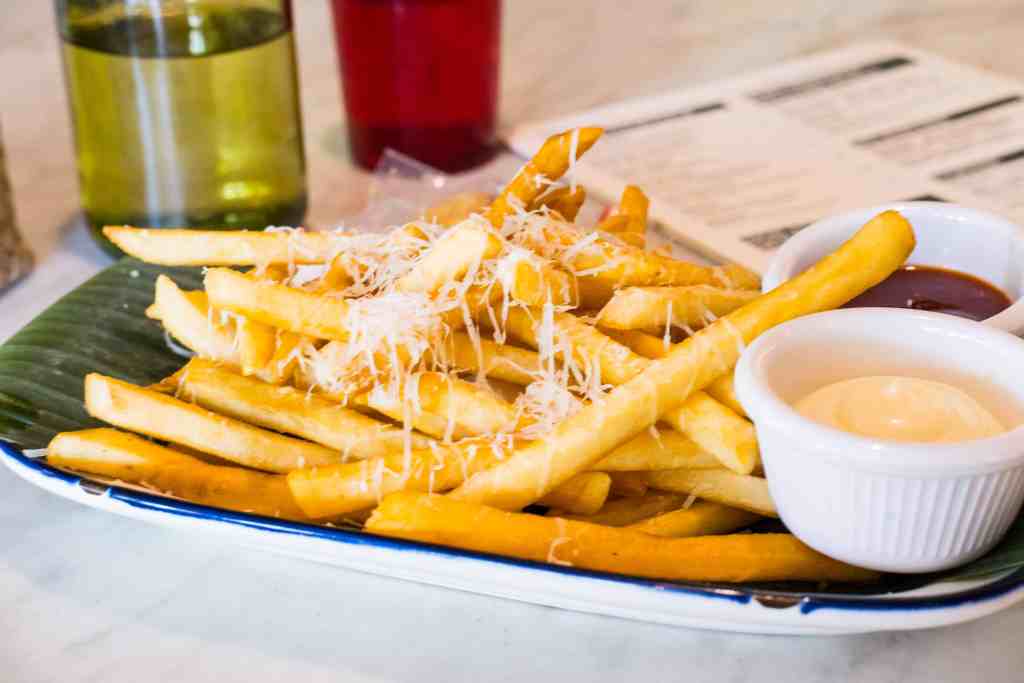 For those who love to watch the window while dining, the Coastal Settlement can fulfil this need! Nestled in the middle of lush trees, bushes, and green fields, and a view of the sea, it's a sight to behold! If you are lucky, you may even see a cruise ship or a hornbill.
The atmosphere is also Instagram-worthy, being beautifully decorated in a vintage style.
With a great variety of old treasures such as old bicycles, telephone, and vinyl players, you will feel like you have stepped back in time when entering. Not to mention, their truffle fries are a classic!
8. Symmetry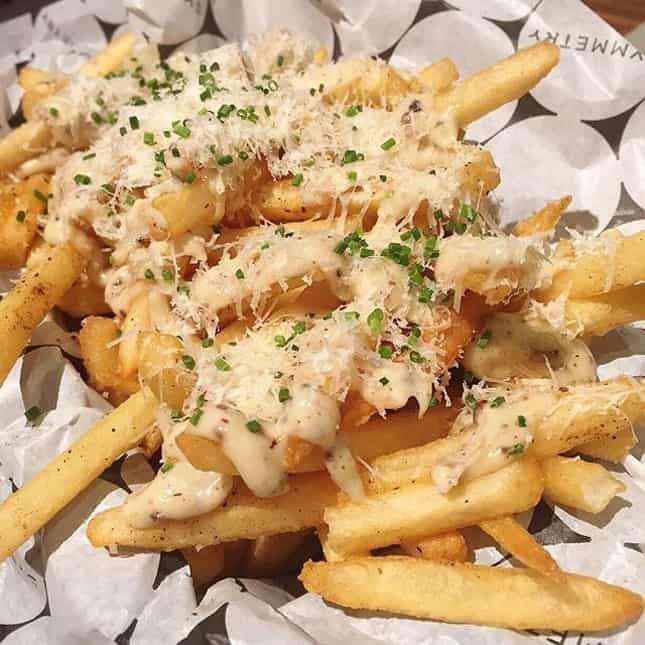 Since 2012, Symmetry has been an all-day eating restaurant and bar with a casual vibe that resembles something from the Aussie culture. If you love all things Australian, then this restaurant that serves high-quality and fresh cuisine will be the ideal place for you!
The truffle fries are best about their establishment, which explodes with the flavour of truffles and plenty of abundant parmesan cheese shavings on your tongue. Why not pair it with one of their innovative drinks and make the most out of your experience? It's definitely worth the money to come back for another round.
9. Wildseed Cafe & Bar at The Summerhouse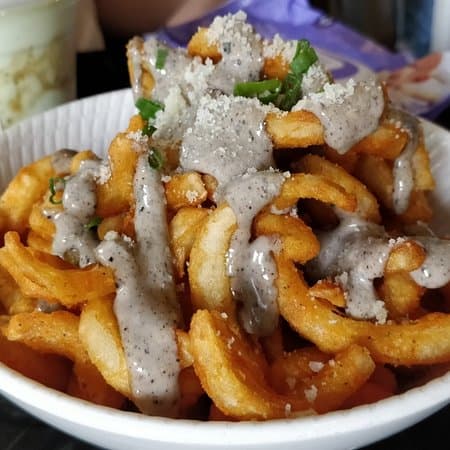 Bars or cafes? Why not both with this establishment! Located on the countryside plains of Seletar and atop the little hill of Telok Blangah, Wildseed offers items such as freshly-roasted coffee and floral cakes and pastries during the day as part of its café services. One of their menus includes truffle fries, which feature curly fries with homemade truffle mayonnaise, grated parmesan, and chives.
With the area being decorated with a collection of potted and hanging plants, it gives the impression of a nursery. The plants decorate both the indoor air-conditioned garden dining space and the outdoor alfresco area. If you want, you can even bring your furry friends with you to enjoy the atmosphere!
10. Supply & Demand, Orchardgateway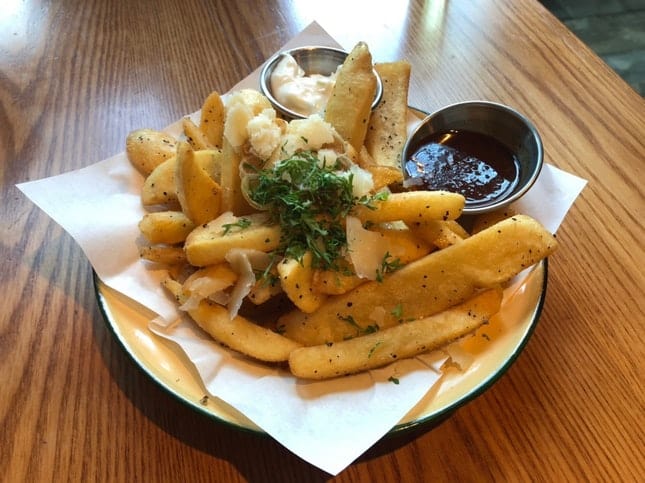 Have a penchant for Italian food? Then stop by here! Inspired by the trattorias and pizzerias of Italy, they like to keep things simple. If your taste is more of a Southeast Asian type, they also provide plenty of those, as well as healthy salads and scrumptious desserts.

However, their best dishes would probably be the Garlic Truffle Fries. If you think that they are an appetiser, you could not be more wrong. The Garlic Truffle Fries are sliced into large pieces, and it's probably closer to the main course. The wonderful fluffy feel of the truffle fries is also enhanced with roasted garlic and shaved parmesan. You can be assured that it's worth the price.
Conclusion
What do you think of our choices for the best truffle fries in Singapore?
While SBO is committed to supporting our local businesses, you are free to share your reviews and thoughts regarding your experience with the above-listed best fruit juice picks in Singapore.
We hope that this guide will be useful in helping you to make a better decision when it comes to finding the best truffle fries in Singapore. While you are at it, why not pair the truffle fries with the best burgers in Singapore?
Featured Image by Isabel Lee on Unsplash
Explore More Content