10 Best Zumba Class in Singapore To Move With the Beat [2023]
Zumba is the perfect way to kickstart your fitness journey in a fun way, especially if you're someone who loves grooving to music!
Zumba is a type of fitness routine that revolves around Latin-inspired dance moves, designed to be a full-body cardio exercise. It's the perfect way to kickstart your fitness journey in a fun way, especially if you're someone who loves grooving to music!
Furthermore, going for workout classes are the rave these days, as seen from the many people posting about their experiences on Instagram Stories enthusiastically.
The dark environment, paired with upbeat music and bright lights create a lively ambience that makes exercising look so in style!
If you're looking to hop onto the bandwagon, we have rounded up some of the best Zumba class in Singapore to attend.
Reminder: before commencing any high intensity activities, you should assess your current physical condition and limits, ensured you have sufficiently adequate rest and hydration, as well as put on suitably appropriate footwear (some affordable recommendations here).
1. Fitness First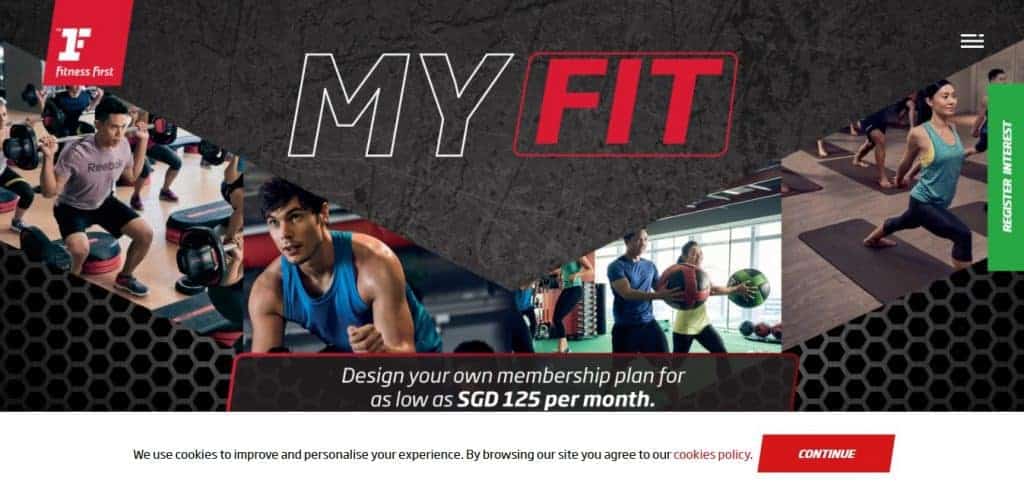 Even the most un-motivated exercise hater would have probably heard of Fitness First, a reputable fitness centre chain with multiple outlets worldwide.
Their Zumba class in Singapore are choreographed by expert trainers and allows participants to choose between the 30-minute or 45-minute duration for classes.
Be it the former or latter, expect to be in for an excruciatingly fun time that works on your muscles, from the hip, stomach to your calves!
2. JR Fitness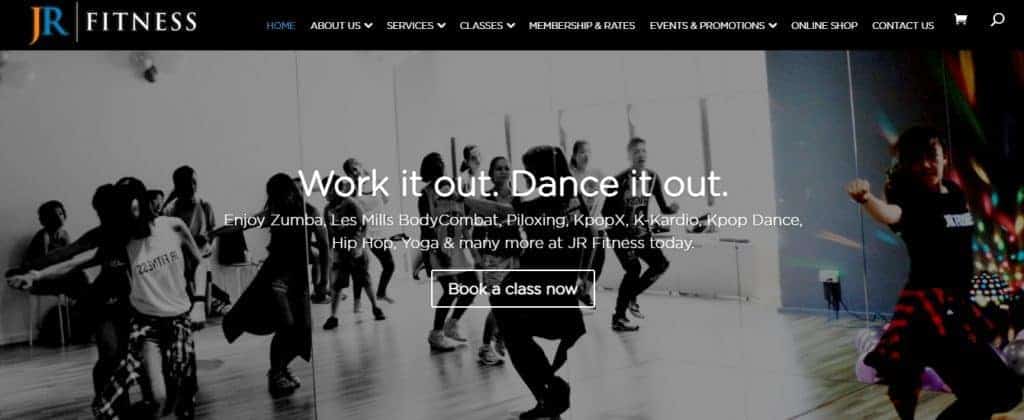 From a wide variety of Zumba workout variations to other fitness classes like kickboxing and yoga, JR Fitness caters to participants from all walks of life.
They offer some interesting Zumba class in Singapore, such as their Zumba Steps which consist of step aerobic elements for more strength-building and toning in your muscles. Your young ones get to be involved as well, with their Zumba Kids and Zumba Kids Jr classes suitable for children aged between 7-11 years old and 4-6 years old respectively.
Looking for appropriate sportswear to get you moving? Consider checking out their online store via their official website as well, which sells apparels and sports accessories.
3. 1Fiesta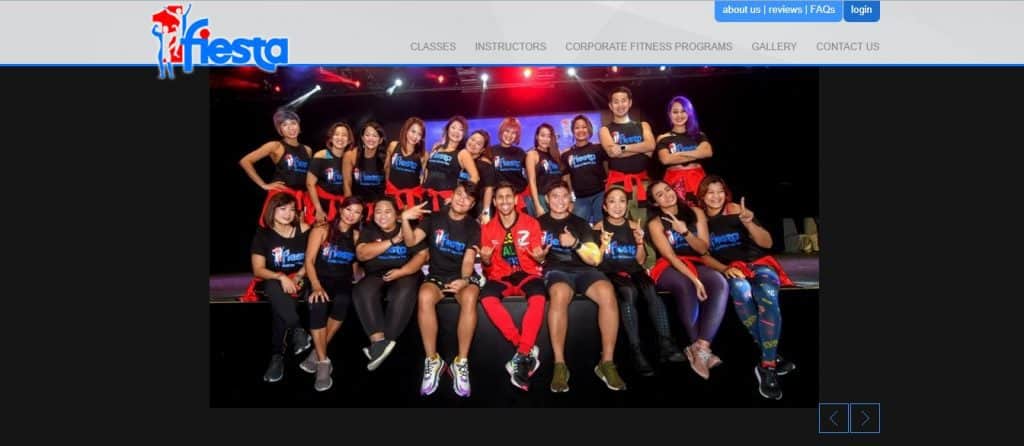 Here is one of the studios that houses a good variety of Zumba class in Singapore.
1Fiesta provides different ways to get your Zumba groove on, such as with their Zumba Gold that caters to the elderly, Zumba Toning or their Zumba Aqua, which essentially means to conduct classes in the water!
Not only does it minimise the impact on your joints, it still tones your muscles with water resistance acting against your body.
Their locations are also well spread out across the island, making it convenient to attend classes.
4. Beatfactory Fitness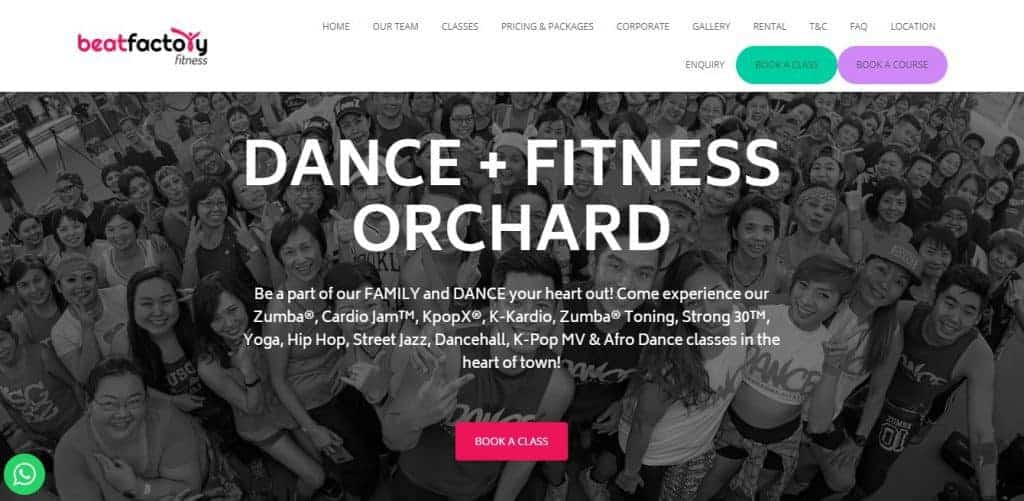 This is the fitness studio to hit for all the dance lovers! Beatfactory Fitness focuses mainly on dance-related fitness classes such as hiphop, jazz, K-pop and not forgetting Zumba.
Their Zumba programs range from the standard Zumba routine to Zumba Toning and STRONG by Zumba, for participants with different levels of fitness.
To the ones new to the scene, here's a handy guide prepared by Beatfactory Fitness for class bookings.
5. Zinga Fitness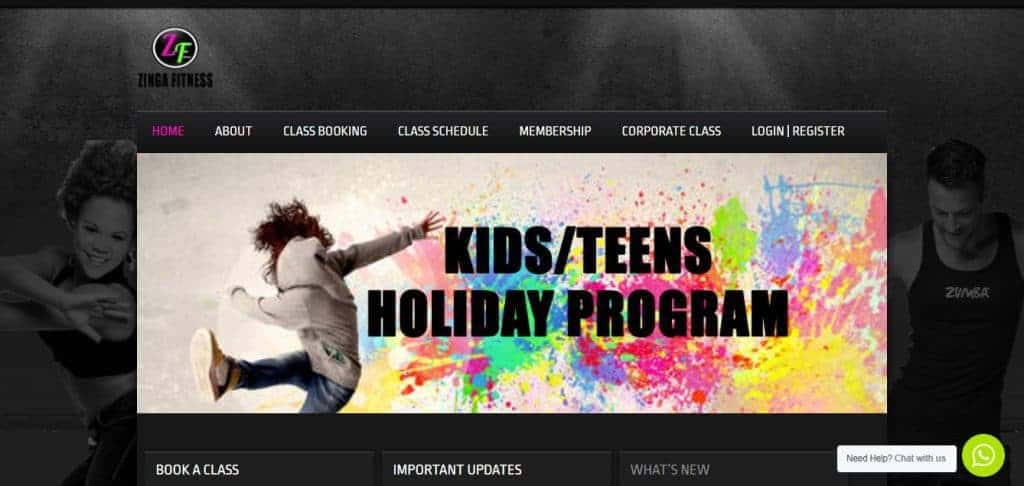 Interested in Zumba, but feels conscious of their moves in public or simply does not have time to head down to the studio?
Zinga Fitness's the place to hit for a virtual Zumba class in Singapore! You may check out their website for their class schedule.
They are also the proud host behind several Zumba events in Singapore, such as their ActiveSG Zinga Fitness Party or Singapore Salsation. More details regarding upcoming or past events can be found on their Facebook Page.
6. Fitness Beatz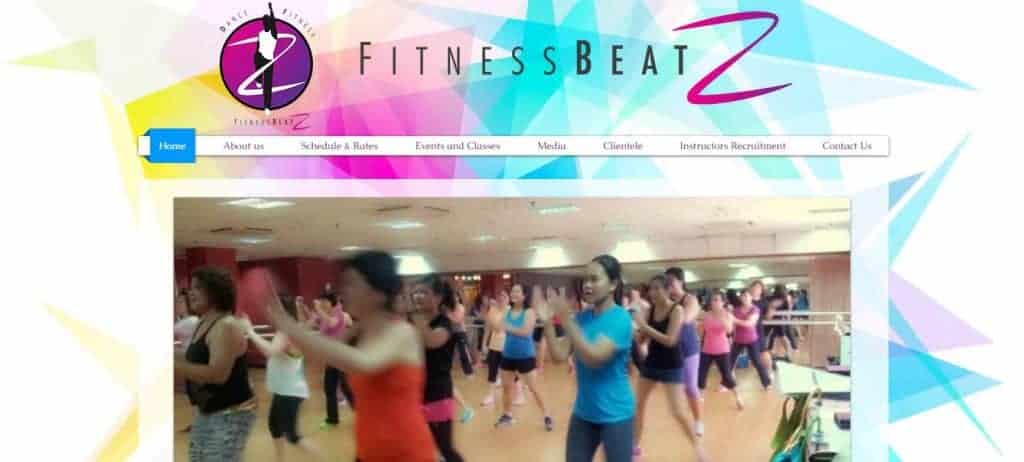 In just an hour, groove to your heart's content with 12-13 different tracks and well-designed choreography here at Fitness Beatz, a studio that brings dance and fitness together seamlessly.
Over here, their Zumba program is well-paced out with both quick and slow rhythms, combined with targeted choreography for muscle toning and fat burning.
Encourage your colleagues or friends to join in the fun as they host private and corporate training sessions as well.
7. D'Trio Dance Studio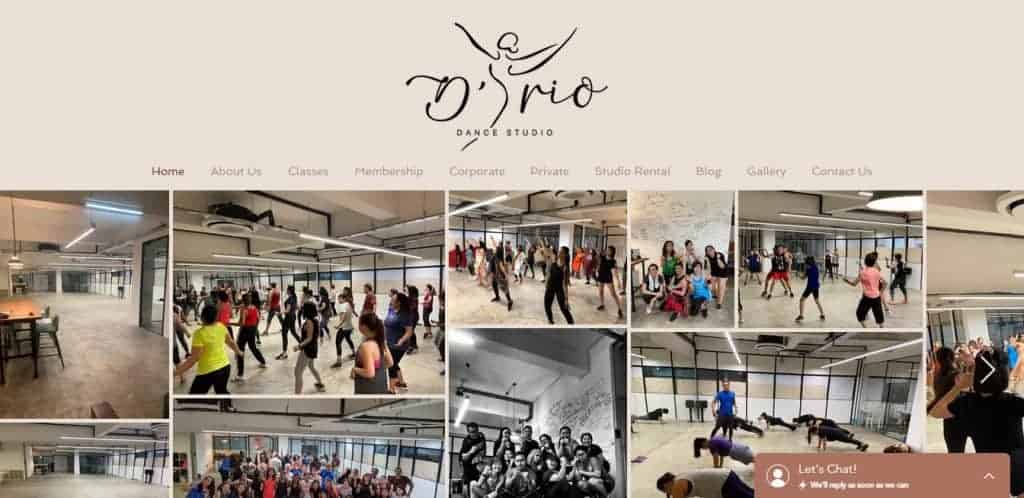 D'trio Dance Studio celebrates both dance and fitness under one roof, together with both adults and children in respective classes that suit their experience level.
Their wide variety of activities and dance genres leaves participants spoilt for choice? Fancy something more towards wellness? They have pilates and yoga. Looking to sweat buckets? They have HIIT, Zumba Fitness and more to choose from!
In addition, they cater classes for events such as team building, hens parties, birthdays, and wedding choreography for sweat-inducing, yet memorable bonding moments.
8. Rasa Fitness & Dance Academy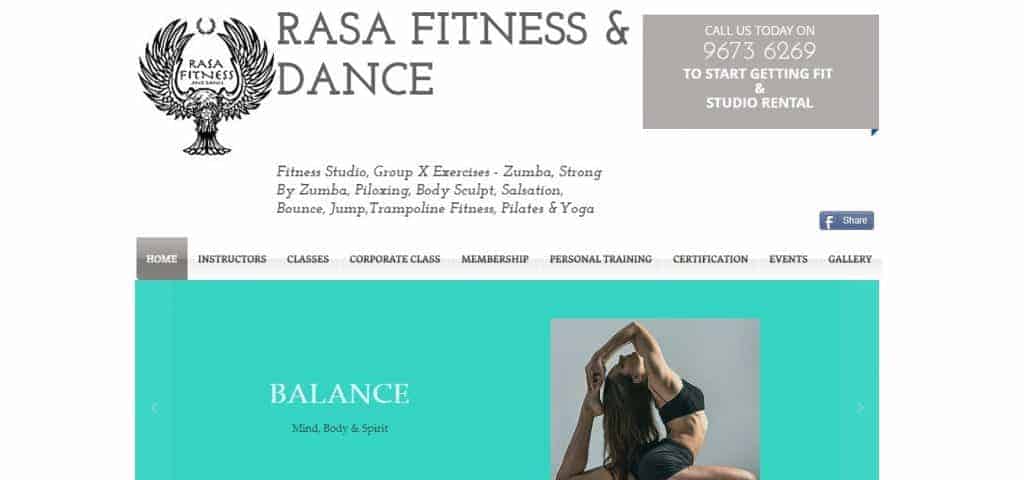 Last but not the least, up on our list we have Rasa Fitness & Dance Academy for one of the best Zumba class in Singapore.
Their Zumba class offerings range from the standard Zumba workout, to Zumba Toning and Zumba for kids.
For a more intimate training session, they offer personal trainers with class durations ranging between 30 minutes to 90 minutes.
What's more, it comes with a complimentary fitness evaluation to better understand each client's physical condition and fitness goals.
9. Studio 360 Fitness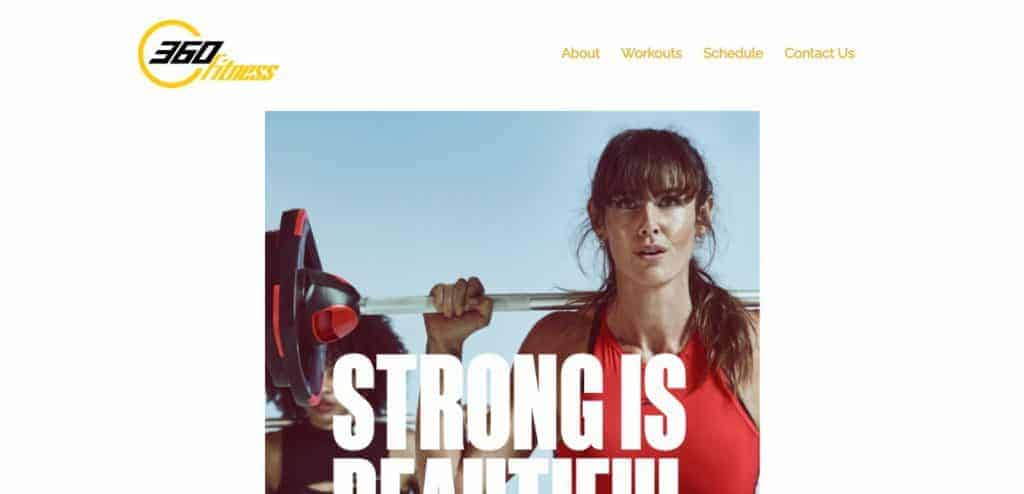 Studio 360 Fitness offers an array of workout classes, one of which includes Zumba. Their classes are also made to suit people with different experience levels, from the rookies to the gym rats.
Apart from the usual Zumba fitness, they also host STRONG by Zumba, an intensified version that is intertwined with the science of Synced Music Motivation. With that, it motivates attendees to push themselves beyond their limits and maximise the calorie burn!
10. Virgin Active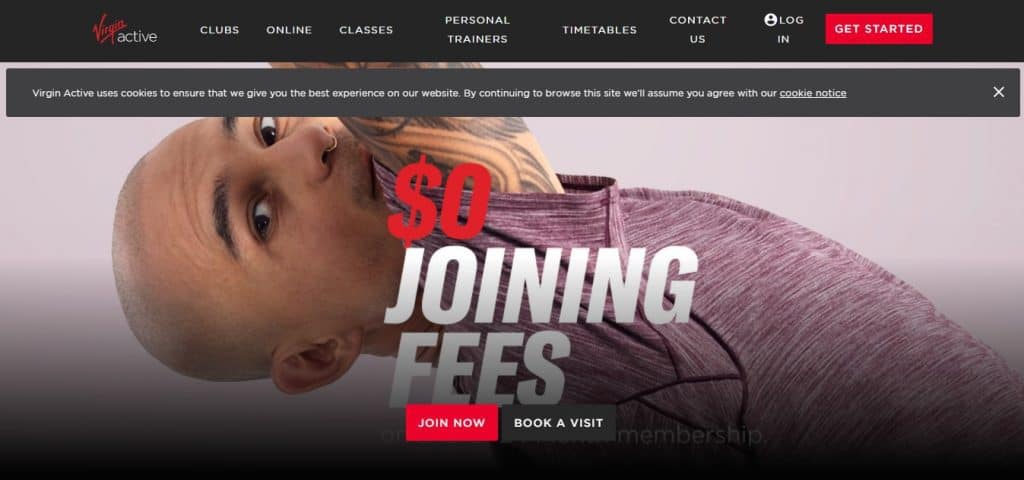 Virgin Active's one of the most established fitness gyms to attend a Zumba class in Singapore, it being an international brand that is well-recognised in the industry.
One thing that makes Virgin Active's Zumba classes unique is their Zumba outdoor classes, which brings the party outside. They do provide indoor classes for Zumba as well if sashaying to the music in the outdoors isn't your cup of tea.
Something to look forward to after class at Virgin Active is definitely their relaxation facilities such as their sleeping pods, salt inhalation room, cafes and more for a quick recharge after your intense workout!
Conclusion
Most of the studios for Zumba class in Singapore each has their own quirks to keep participants coming and staying active.
Ultimately, what matters is not only your passion but your lifestyle preferences to see which place is most in tune with your interests!
For those who simply can't stay on the beat but still wants to keep in shape, we have also summed up some of the best spin classes in Singapore here.
Explore More Content