9 Best Muay Thai Gym in Singapore to Learn Smashing Skills [2023]
These Muay Thai gyms in Singapore teach you more than just sparring skills.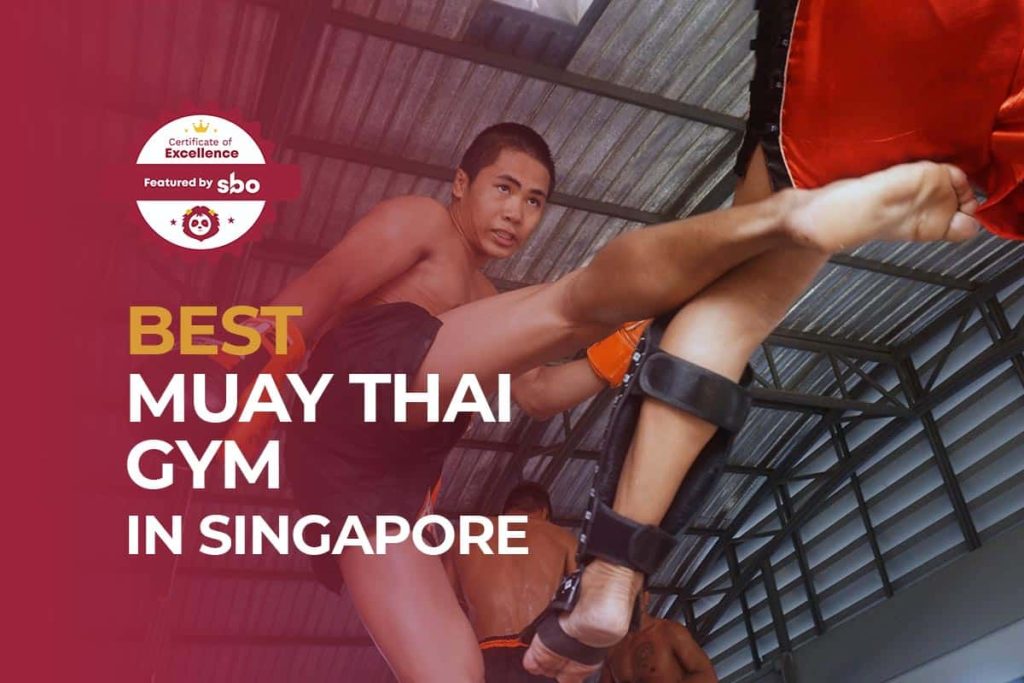 An ancient martial art, with roots traced back to the 16th century Siam kingdom.
Muay Thai is Thailand's national martial art and combat sport also referred to as the "art of eight limbs". This is attributed to its combined use of elbows, fists, shins and knees. It originated from the traditional Muay Boran form of ancient boxing.
Today, Muay Thai is not just practised to enter competitions and bring fame and glory, but also as a workout that delivers both strength and endurance. A full-body workout, it challenges every aspect of your physicality, burning plenty of calories while giving that stunning body toning you've always envisioned.
Ready to get started? Discover the 10 best Muay Thai gym in Singapore to pick up these timeless skills!
1. Neue Fit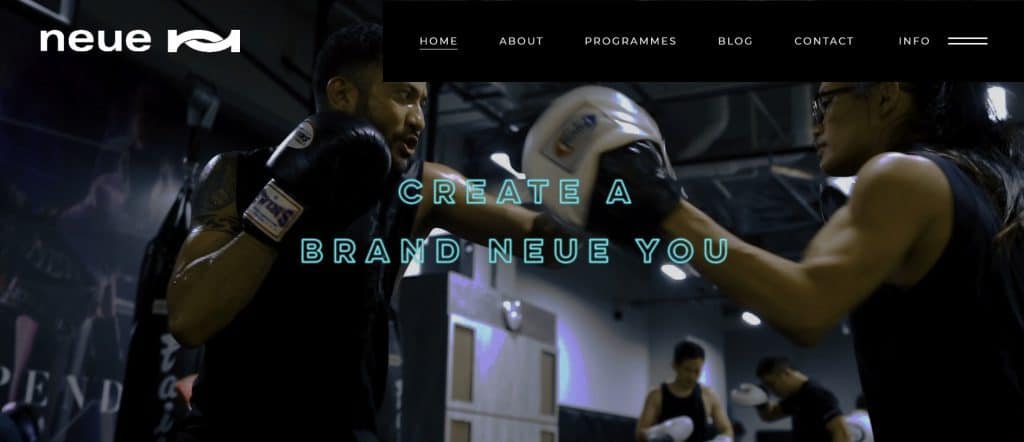 Neue Fit comprises a martial arts and lifestyle community, where people of all walks of life gather to sweat it out in a satisfying way. It offers a vast range of classes in BJJ, Muay Thai, HIIT, calisthenics, MMA and more. Families with children can also participate together for fun family bonding!
Led by Grace Huang, a BJJ purple belt, and her team of friendly and fiery coaches, it's the place for you to challenge yourself to reach your goals and emerge a brand neue version of yourself.
The sparking facilities come fully equipped with complete Muay Thai and BJJ training areas, changing rooms with a full suite of amenities, energy bar, retail area, and work stations. Start by signing up for its complimentary trial class to have a taste of the action before you decide to commit!
From the reviews, you'll glean the professional yet nurturing trainers, staff and members who are always ready to teach and support. Other than the skills, the community is definitely one worth staying for.
2. PFG Muay Thai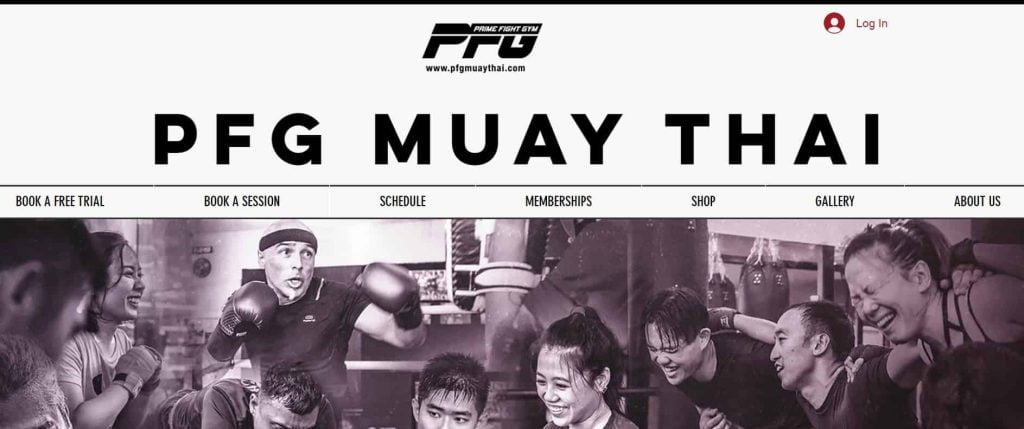 PFG Muay Thai is more than just a place for Muay Thai aficionados to gather – it's a family that sticks by each other. Feel always welcomed whenever you step inside, and pick from a variety of classes that cater to all ages, fitness levels and gender.
There are 3 membership packages to select: A, B and C. Prices start from $120 for one month of weekday morning classes. You can also visit the online shop to stock up on merchandise, protein drinks and more. For first-timers, sign up for the complimentary trial when it's available to check if it's suitable!
Reviews talk about the constant improvements made, while consistently adhering to a friendly atmosphere and environment. Check out the rooftop bar located just outside after a grueling workout!
3. The Jungle MMA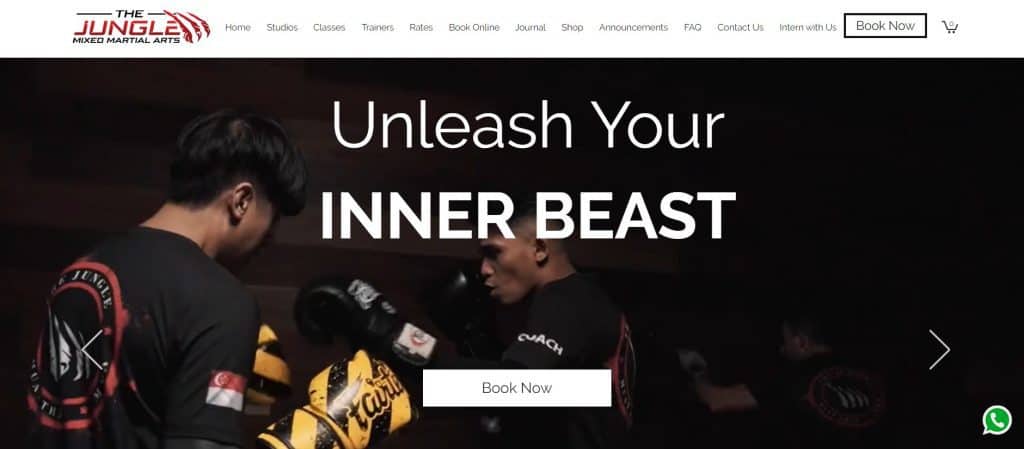 All geared up to unleash, commit and discover yourself through Muay Thai at The Jungle MMA?
This boutique gym offers BJJ, Muay Thai, MMA and boxing classes to suit your personal preferences. Instead of conventional repetitive drills, The Jungle MMA uses creative drills and sequences sought from different martial arts to train their crew.
Expect to establish strength, weight loss, muscle mass, dexterity, as well as self-confidence and mental resilience over time. Group classes are thoughtfully categorised according to your experience, starting from Fundamentals to Spar. It also trains advanced students with fight potential who are interested to spar in amateur fights. Reviews pay particular mention to the friendly and skilled trainers with recommended packages.
4. Hilltop Academy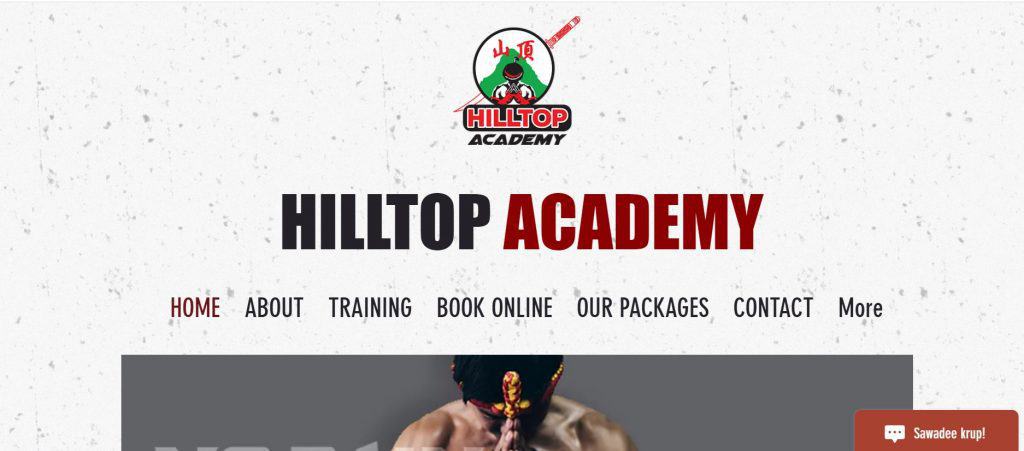 Hilltop Academy truly represents the old proverb, no pain, no gain.
Beyond physical training and having plenty of fun in the process, it trusts that discipline is a must to reach your goals, and is far more important than raw talent and ability. It also believes that respect and perseverance are essential traits that must exist in both students and trainers.
Trainers are aptly certified with various accreditations under their belt. Muay Thai classes and personal training sessions are available, with monthly packages starting from $190. Drop-ins are priced at $45 per class. It's also an ideal option for corporate activities! Reviews praise its trainers with a possible pace even for beginners.
5. FaMA – Fitness and Martial Arts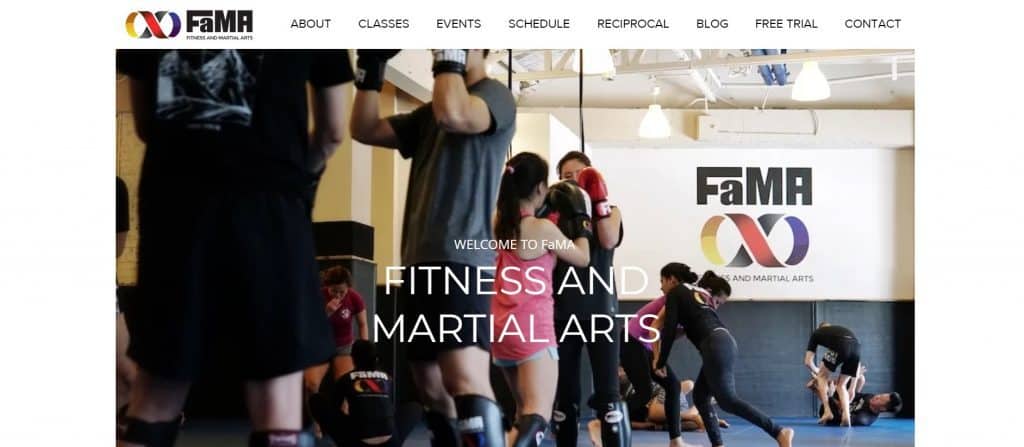 Searching for a way to expend that unlimited energy your kid possesses? FaMA is your best choice with its combination of fitness and martial arts classes managed by world-renowned instructors and a family-oriented environment.
Its team of experienced instructors have created a comprehensive fitness curriculum that is suited for all skills and abilities, whether you're a newbie or a seasoned player. Newcomers get to enjoy a free trial that lasts a week, where the team will take the time to understand your fitness objectives and where you get access to its different classes.
Other than flexible memberships, it also has fabulous facilities, prepped with clean towels, showers, complimentary refreshments, TV, laundry service and more! In the reviews, satisfied customers compliment the experienced coaches, less-crowded settings, location and useful free trial.
6. 1nfinite Academy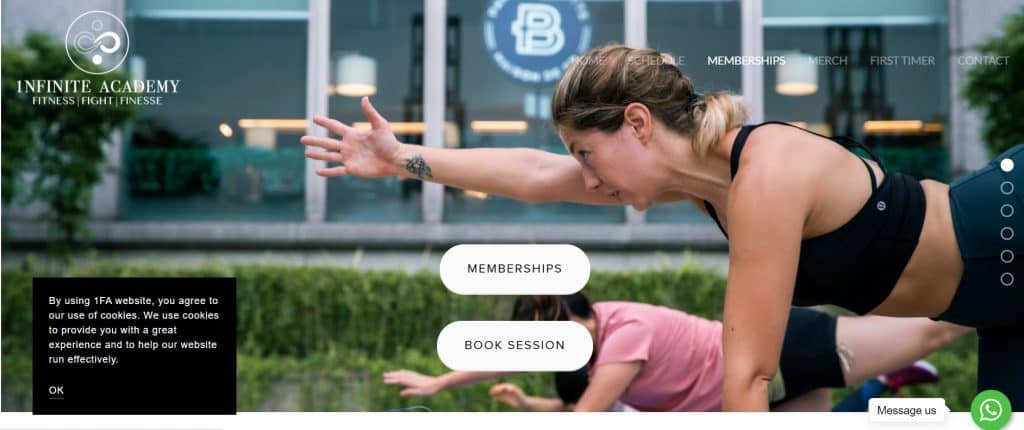 Classes at 1nfinite Academy last an ideal 45 minutes and are mainly HIIT trainings uniquely inspired by kick-boxing. You can look forward to using your body weight in resistance exercises as well as traditional martial arts conditioning, which is where Muay Thai comes in.
Classes are differently themed on different days, giving you plenty of variety to meet your needs and preferences. You can also buy specially designed merchandise, like Kydra apparel, hand wraps and protein packs.
Memberships include 1nfinite Online, 1-on-1 Personal Training, 1nfinite Tribe Unlimited, 8-Pack Monthly, Trial Pack and Drop-in. The trial package is strictly limited to first-timers and comprises a week of unlimited sessions, priced at an affordable $55. Reviews praise the friendly and helpful trainers who also make sure you're working out safely and effectively. Plus points for the extra touches in the facilities!
7. Juggernaut Fight Club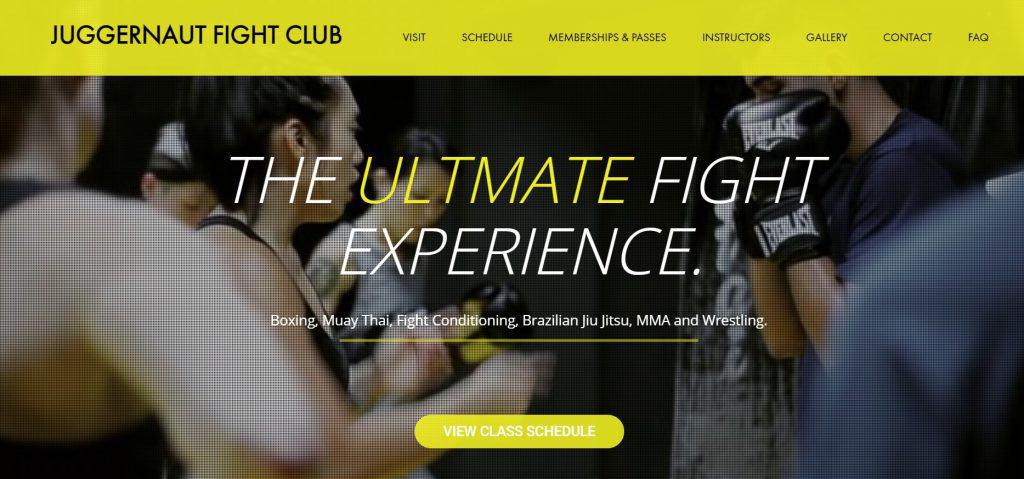 A leading fight gym in Singapore, Juggernaut Fight Club is all about true fitness with a proven track record in creating some of Singapore's best fighters. Apart from Muay Thai, it also offers wrestling, MMA, boxing and BJJ classes.
Programmes are customised with a training menu and designed to shape you up physically like a professional fighter. The gym is helmed by Arvind Lalwani, an experienced competitor and protege of Muhammad Ali's coach, Angelo Dundee, together with his group of international specialist trainers.
When you sign up for a membership, you can choose from any two disciplines, with prices starting from $170 for participants aged 17. You can also get an unlimited Day Pass from $35 or a Personal Training session from $120 onwards. Reviews mention the gym's positive vibes and environment for training, as well as their fervent trainers.
8. Kai Muay Thai SG

Kai Muay Thai is a fairly-new boxing gym in the ancient martial art that is committed to delivering a genuine training experience for all. It doesn't matter if you're looking for a rewarding workout or prepping for your next professional combat – you're always welcomed into its big family.
Kai Muay Thai was founded on a dream to spread the beauty of the sport. The owner, Sikai, possesses a fiery passion and determination for it. As a frequent competitor in Singapore and Thailand, he climbed his way up from the bottom of the rungs to earn himself a competing place in the prestigious Lumpinee Boxing Stadium.
If you're intrigued, you can catch its occasional live sparring sessions for a real eye-opening experience. Decide on your preferred form of training, whether it's group or private. New members are also eligible for a promotional offer of $48 for 4 sessions, to be fully redeemed within a month.
Reviews say that it has a remarkable community and ambience, plus friendly trainers always ready to help!
9. Evolve MMA (Far East Square)
Having the highest number of world champions available worldwide, Evolve MMA is home to the biggest and most experienced instructor team in the whole of Asia. Join any of the 800 classes conducted weekly with plenty of convenient class schedules to fit yours.
Their facilities are both top-notch and world-class and have played host to some of the world's most outstanding martial artists, professional fighters, world champions and more. At Evolve MMA, you take centre stage, where you get full support to help you grow and attain your goals.
With 5 convenient locations islandwide, and an extensive list of available classes, you'll be spoilt for choice. Reviews rave about their fantastic teachers, wonderful facilities, commendable community spirit and more!
Conclusion
Do you have any reviews and comments to share regarding our choices for the best Muay Thai gym in Singapore?
While SBO is committed to supporting our local businesses, we welcome any feedback and anonymous sharing regarding your experience with the listed Muay Thai gym in Singapore.
We hope that this guide will be useful in helping you to make an informed decision when it comes to finding the best Muay Thai gym in Singapore.
However, if you're looking for something other than Muay Thai to get in shape, you can check out these kickboxing classes instead!
Featured Image by Jonathan Tomas on Unsplash
Explore More Content