10 Best Resistance Band in Singapore You Can't Resist [2023]
Build the best start to your fitness journey with a compact and lightweight solution. Make a right choice with these 10 best resistance band in Singapore!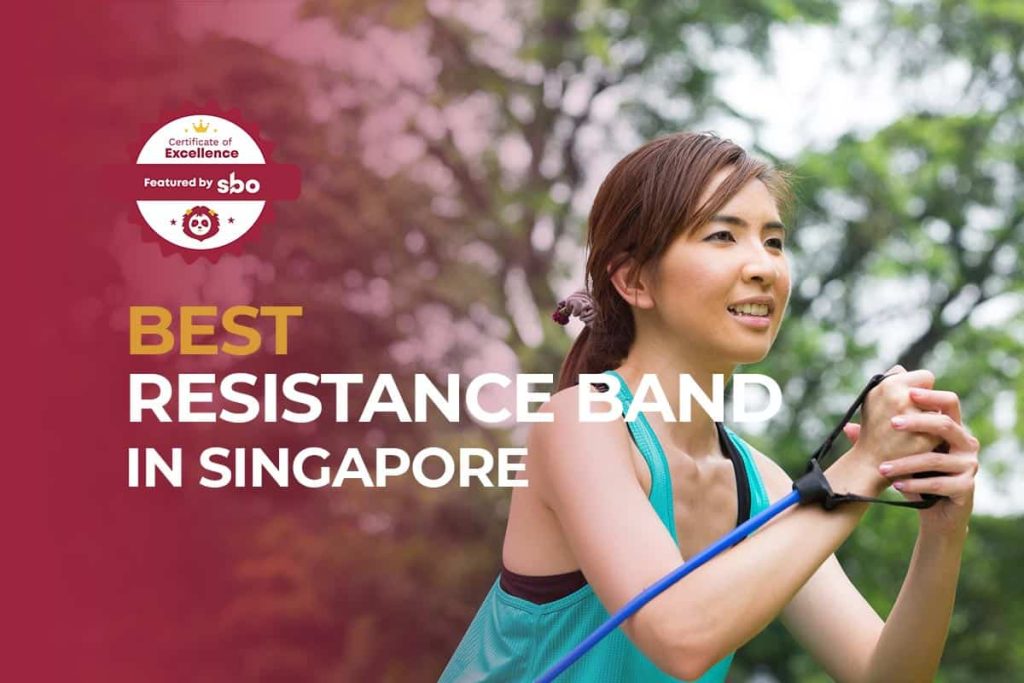 Resistance bands.
They look simple enough, but what's so great about them?
Compact, flexible and incredibly versatile, these bands are great on-the-go, making them perfect for daily use and for moving around. If cable systems are your thing, you'll recognise that you're using the same strength theories that resistance bands use.
Resistance bands are ideal for strengthening your body, boosting mobility, rehabilitation, weightlifting, working your hips, cross-training and more, depending on the tension level, length and style. The most common type of band is the flat version, and the thicker it is, the more the resistance offered.
If you're just starting on your workouts, these bands are a great alternative to machines that can be restrictive, giving you complete control over how you use them. You can choose to train in the comforts of home or head to your nearest gym. To find the resistance band that best suits yourself, we've come up with the 10 best resistance band in Singapore!
1. Movement First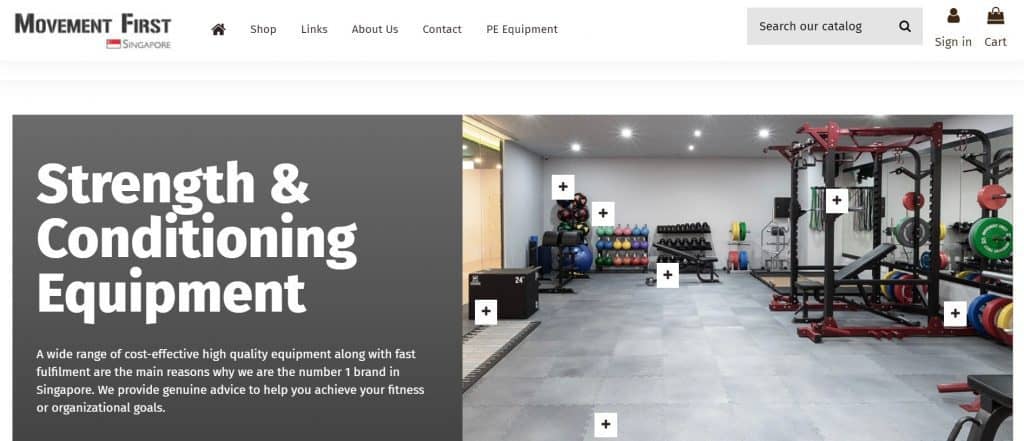 Part of a company founded by athletes, Movement First focuses on serving the athletic population with a team that is both highly knowledgeable and driven. They realised that many fitness products could not be found in Singapore and required expensive importing in, and hence started the business to provide strength and conditioning equipment.
It has solutions for the military, police, firefighters, schools and sports clubs, and our very own Red Lions use equipment sourced from them as well. Items listed on the website are usually in-stock unless otherwise stated, granting you the tools you need for training.
You can find a pleasant variety of resistance bands here, like nylon encased, door-mounted bands, anchor straps, exercise band loops and power bands. Prices are largely affordable and cater to a myriad of needs.
2. Gymsportz.sg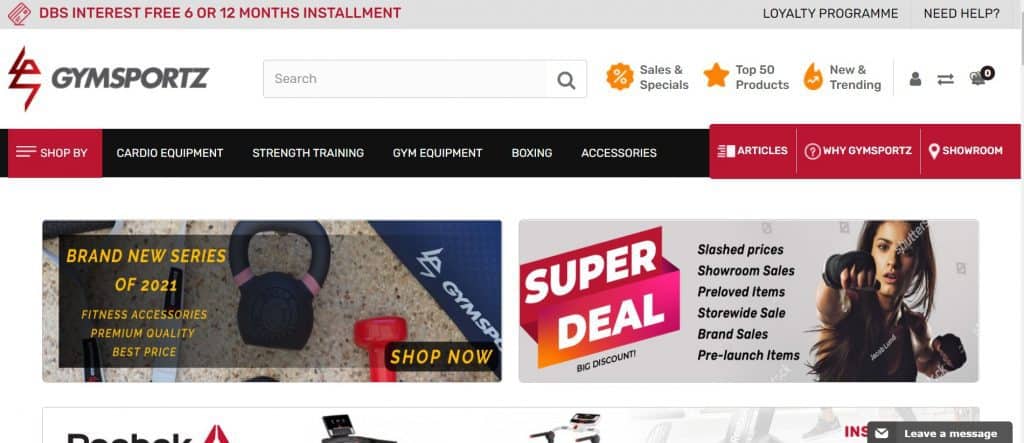 Gymsportz was established to help others create their own home gyms at an affordable price. Over the years, it has gained distributorship rights for a multitude of international fitness brands, including JKexer, Pivot Fitness, Powertec, Reebok, Bodycraft and more.
It prioritises quality and affordability, making sure that you're getting every cent's worth of your money paid. It also boasts stellar customer service with excellent after-sales support. Gymsportz also undertakes the task of creating its own designs and going the extra mile to procure reliable worldwide brands to you.
You can buy power bands, premium resistance bands, stretch bands and mini bands, whichever you prefer. Prices are affordable to cater to your budget.
3. Decathlon – City Square Mall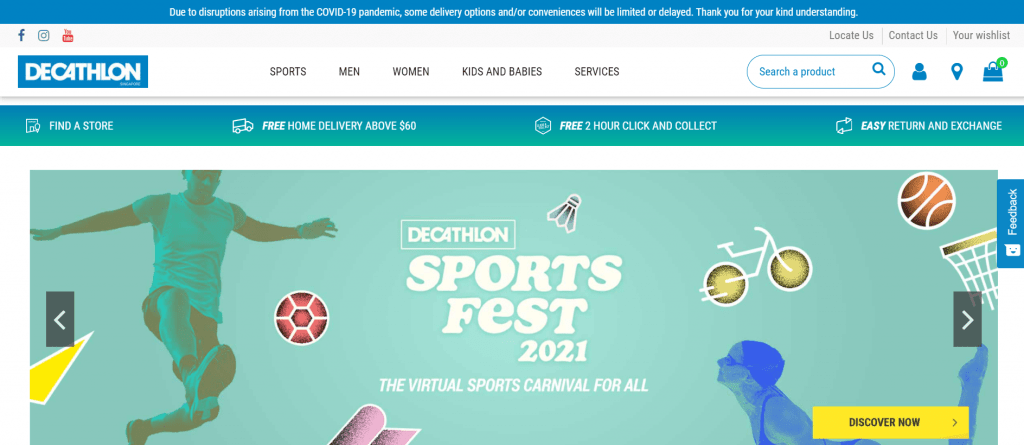 This sporting goods giant needs no introduction.
Known for its huge outlets across the island, its smaller click-and-collect stores and its truly budget-friendly price points, Decathlon is a huge retailer that carries products to help you satisfy your workout and exercise needs. Here, you can find products suitable for adults, kids and babies.
It's also committed to sustainability, having taken up measures to promote an eco-friendly movement. This includes its solar-powered Decathlon Singapore Lab store, where its roof is entirely swathed in solar panels and 100% run by energy from renewable resources. It also reduces the use of plastic bags by opting for its blue bags made of 100% recycled plastic bottles, and mesh bags for its click-and-collect orders.
You can discover resistance bands for pilates, strength training and fitness at highly affordable prices starting from $3 here!
4. Sole Fitness Singapore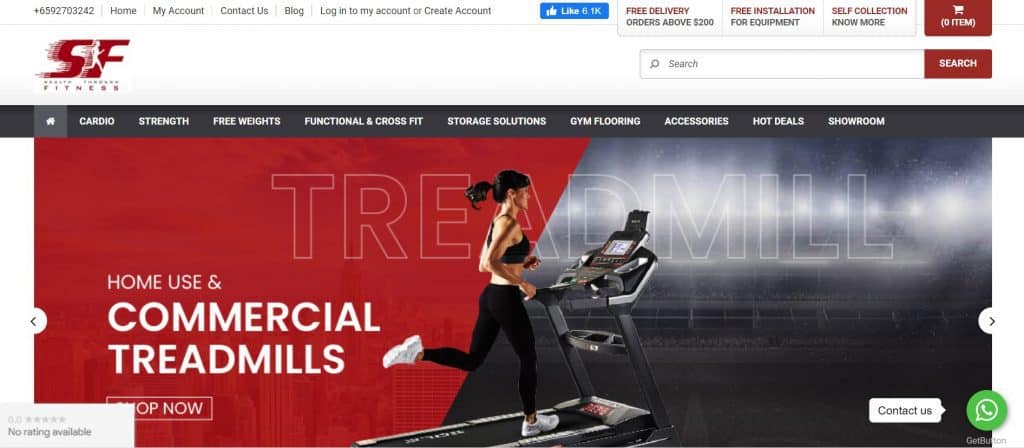 As the sole distributor for international fitness brands, Sole Fitness assures you of premium products coupled with remarkable service. This allows the company to offer competitively priced products, of which have bagged illustrious industry awards, signifying their functionality and exceptional attributes.
Pick from the cardio, strength, rehabilitation equipment and fitness accessories to meet your needs. You'll be able to find the items you need to aid you on your fitness journey. You can also make a trip down to its showroom to have a look in person before deciding on what you want to get.
Sole Fitness offers resistance band selections like the LIVEPRO Therapy Resistance Band colour-coded to display the progressive levels of resistance, LIVEPRO Super Band and more!
5. ArmourUP Asia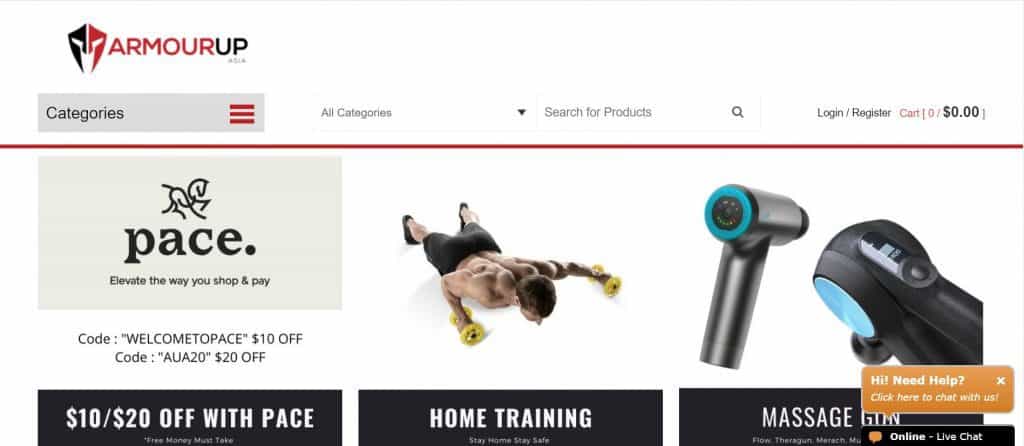 A local retailer of health and fitness products, ArmourUP Asia strives to deliver value to its customers by putting itself in your shoes. It's constantly trying to boost its service standards, product variety, as well as the nitty gritty things that bigger firms may not consider much about.
Drop by its retail outlet to browse and feel its products in person, or have a look at its website for a quick and fuss-free process. ArmourUP carries plenty of renowned fitness equipment brands across a wide variety of offerings.
You can also protect your purchases with its ArmourUP Care at a fixed price of $50. This gives you an additional year of warranty coverage for selected product ranges. If you're on a budget, you can also opt for the pace. instalment payments offered so that you can better manage your finances.
Some resistance training equipment it has are mini loop bands, hip bands, Flossbands and more!
6. Gym 51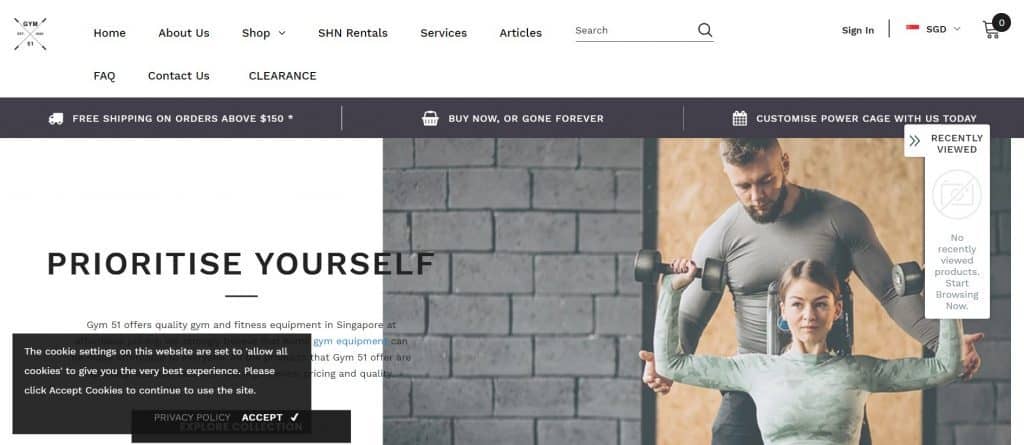 During the COVID-19 lockdown, some people saw it as a rare opportunity to step out of their boundaries – take this retailer, for instance.
Built by a fitness enthusiast, Gym 51's objective is to bring the gym to each user through competitively priced equipment suitable for beginners to advanced users. In order to simplify the process, it also thoughtfully provides the installation of gym equipment for residential and commercial uses.
By lowering storage costs, it successfully maintains affordability for buyers. Therefore, most of its products are sold on a pre-order basis. Expect to wait up to 4 weeks to receive your purchase. It sells plenty of vibrant resistance bands, and even resistance ropes, all of which can have staggered payments via BNPL merchant Atome.
7. Rigorer Singapore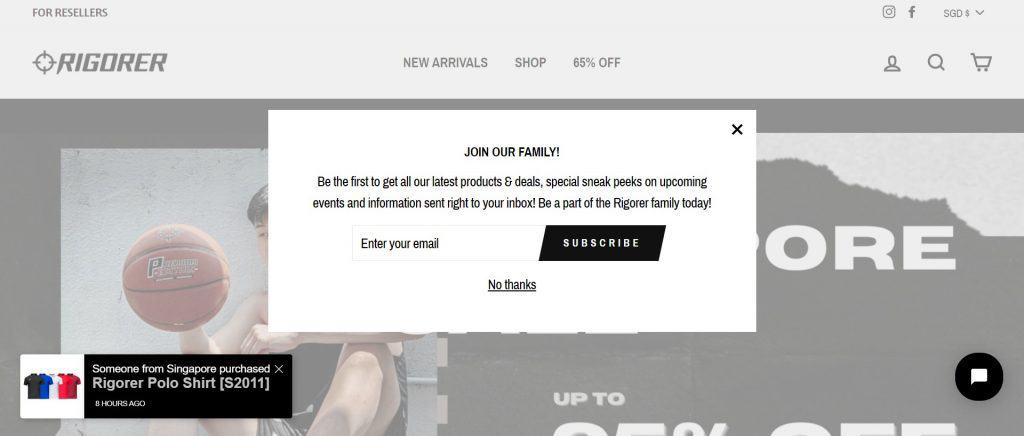 Need to get resistance bands and basketball products? RIGORER's your place to be. Score with its wide range of premium basketball products and protection gear to safeguard yourself for even the most intensive workouts.
Each offering is meticulously and purposefully designed with quality and performance in mind. This means that the equipment, accessories, gear, apparels and footwear are specially styled to boost your comfort and exploits. You can even customise your basketball jersey with its bespoke printing service, or enjoy exclusive discounts when you partner up for bulk orders.
Its Rigorer Calisthenics Band comes in 3 different variations, ranging from light, medium to heavy. The band has been tested to ensure that it's 3 times longer lasting than other brands you'll find. Choose your band according to your level of strength!
8. HomeGym.sg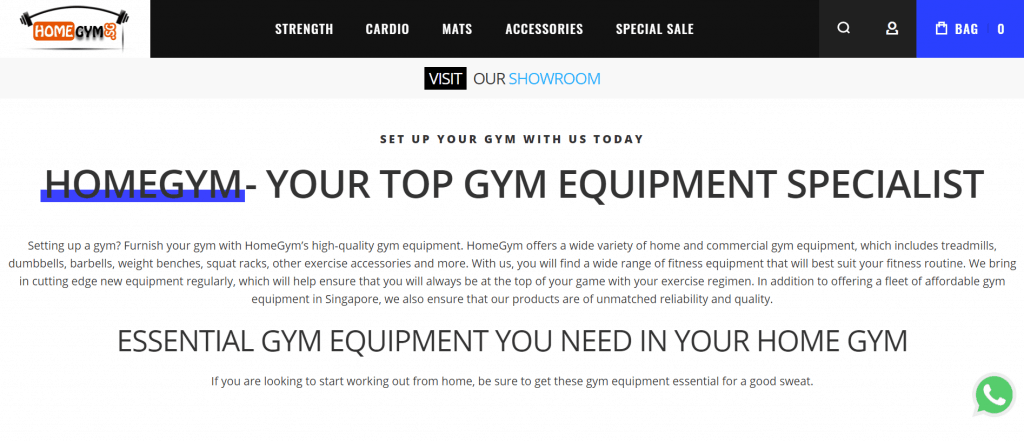 HomeGym began as a humble home-based part-time business used to help fund the founder's university fees. Soon after, it evolved into an online website with its own dedicated warehouse in order to meet increasing demand. HomeGym's priority is to offer better choices for its customers alongside space-saving gym equipment to promote a healthy lifestyle in the comforts of home.
Since then, it has acquired dealerships from equipment manufacturers, expanded to meet the needs of commercial gyms, expanded its product lines, widened its well-stocked showroom, and achieved plenty more.
HomeGym has power bands that are highly functional and suitable for uses like powerlifting, plyometrics, aerobics, and an entire slew of varying exercises. There are 3 sizes offered, from extra small to medium, along with a product warranty of 6 months.
9. HOMEGYMJIT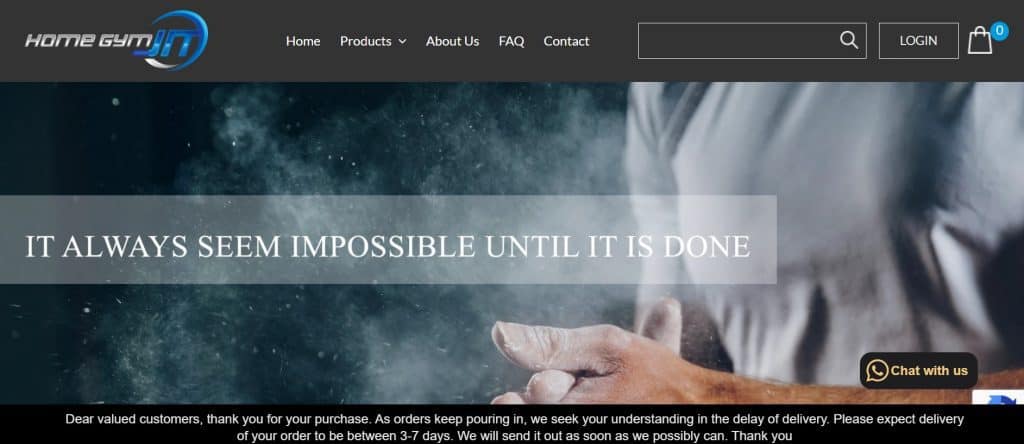 Recognising the growing popularity of home gyms, HOMEGYMJIT understands that it's important to get started on your fitness journey quickly. As a ready-stock gym equipment supplier, it focuses on delivering your equipment to you within 3 to 5 days and make haste, not waste the days.
Here, you can pick your desired tools, be it dumbbells, resistance bands, half racks or full racks, whichever meets your needs. Since it's always on the lookout for newer, better and more affordably priced equipment, you can constantly check back to discover great new finds.
HOMGYMJIT sells basic resistance power bands categorised according to the strength level, from 15lb to over 120lb. You can use the bands for horizontal and vertical resistance, suitable for sports mimicry and powerlifting.
10. AXTRO Sports (By JMD Pacific Pte Ltd)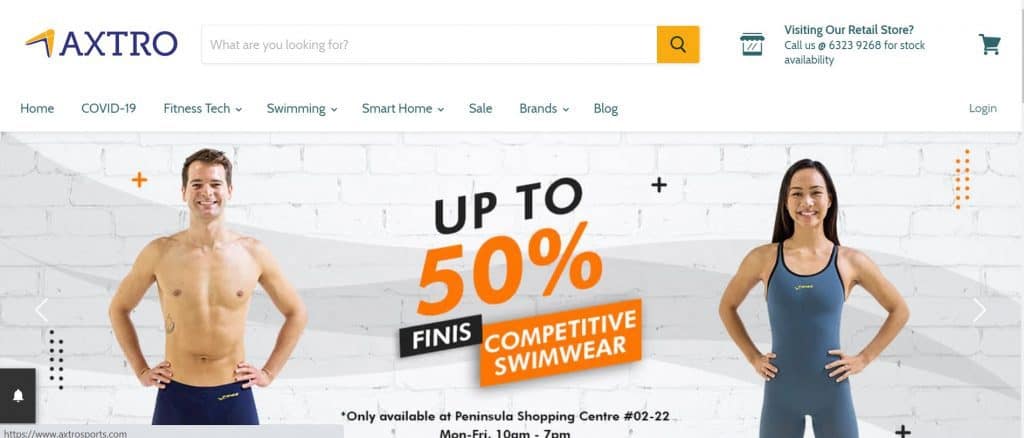 Do you dig sporting wearables to assist in your health and fitness goals? Axtro Sports identified growing demand for electronic sports tracking devices in Singapore, and has developed over the years to be a prime distributor and retailer for these modern wearables.
Apart from its leading products like smart watches, activity trackers and healthcare devices, it also sells swimming equipment and apparel. You'll unearth an expansive selection of brands like Garmin, Fitbit, Speedo and Jabees for you to choose from.
It has resistance cords with handles to aid you in your swim training to boost your strength, range of motion, and are suitable for rehabilitation training as well. There are varying resistance levels according to the colour differentiation to suit your level.
Conclusion
Do you have any reviews and comments to share regarding our choices for the best resistance band in Singapore?
While SBO is committed to supporting our local businesses, we welcome any feedback and anonymous sharing regarding your experience with the listed resistance band in Singapore.
We hope that this guide will be useful in helping you to make an informed decision when it comes to finding the best resistance band in Singapore.
Explore More Content