9 Best Fencing in Singapore That Are on Point [2023]
Strike with your sword and show your fighting spirit with these 10 best fencing in Singapore!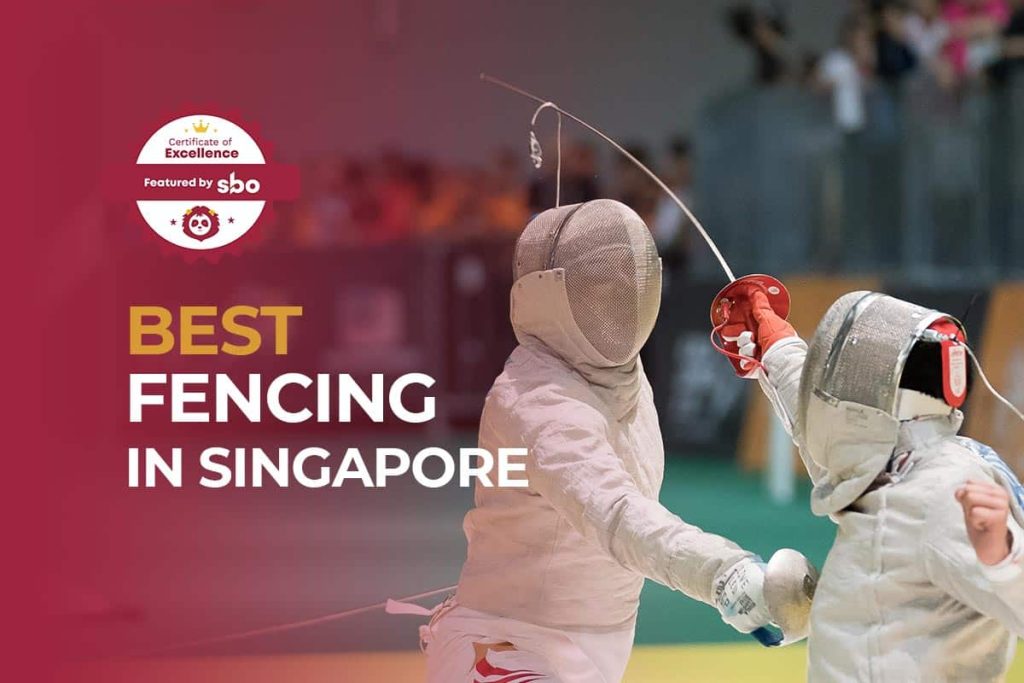 The modern sport of fencing is based on traditional swordsmanship skills, first modified from the ancient art of classical fencing. Through pre-set movements and rules, this organised sport uses 3 types of combat sports to attack and defend.
You'll find plenty of fencing schools in Singapore coaching both adults and children, providing support for enthusiasts to reach their sporting dreams and aspirations. Our guide to the 10 best fencing in Singapore is designed to make your choice of school a breeze. Read on to discover more!
1. Blade Club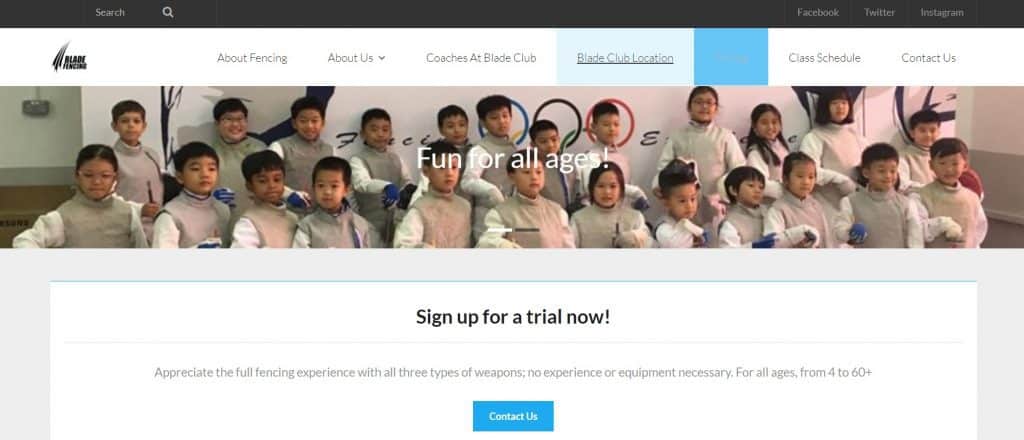 Blade Club has a proven record of producing stellar athletes in all 3 combat sports used in fencing. It offers sparring and free combat, individual and group training, depending on your objectives and requirements. Look forward to high-intensity workouts, rigorous physical training, high performance development, combat psychology and more when you sign up for its classes!
Young children from 4 years old can participate in lessons taught by Olympic and international coaches, all proud recipients of esteemed awards and accolades. Newcomers can also sign up for the trial classes at $30, and if you're looking to maximise the costs, sign up for one of its affordable packages!
Elite fencers can consider enrolling under its national team training programme, strictly open for fencers currently in the national team.
2. Z Fencing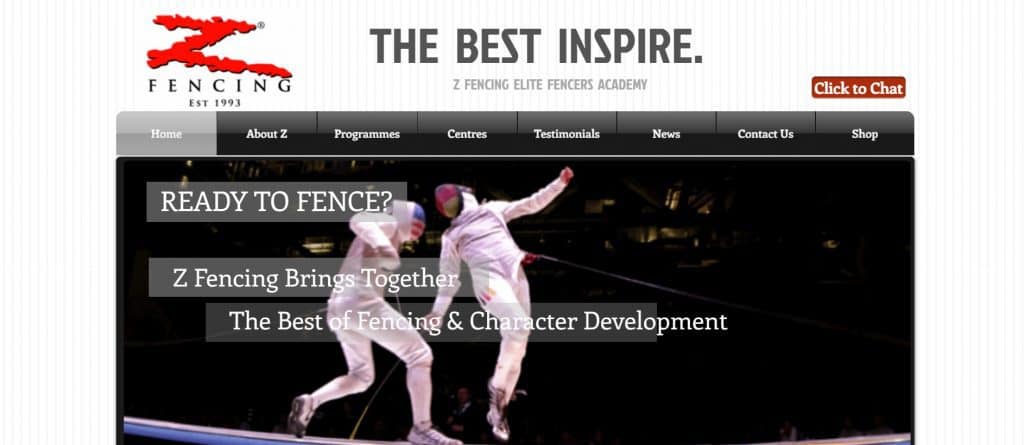 Built by an Olympian and 3 of Singapore's leading fencers, Z Fencing has been coaching and producing world-class students for more than 20 years. Since then, it's often been recognised for its key role in expanding the sport in our local scene, together with a growing international presence.
Rather than passing on fencing skills, the single most important creed it adheres to is in shaping character. The flagship centre at Toa Payoh SAFRA spans more than 6,000sqft, complete with 10 electrical fencing pistes and full-impact protection flooring. This makes it the biggest dedicated fencing facility in Singapore and the region.
It uses a 5-level structured curriculum to coach young fencers, with lessons carried out age-appropriately. Programmes include the CORE, DEVELOPMENT, ELITE and INDIVIDUAL, each designed to progress at a speed and intensity that matches each fencer's own goals.
3. Absolute Fencing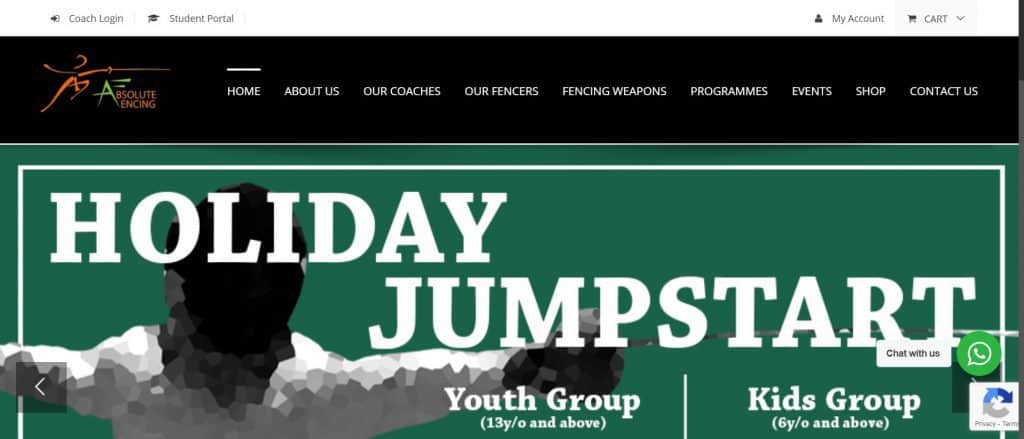 Since its inception over a decade ago, Absolute Fencing has blossomed into a full-fledged fencing club with over 100 ardent students. Throughout the years, it has cultivated first-rate fencers that had pivotal roles in obtaining home medals in significant competitions.
It goes by a simple principle: that even ordinary people can become champions. Coaches don't stop at imparting fencing knowledge and skills, but go further to instil primary moral values via the training programmes. Here, new members are always welcomed into the family, and team support is always a key attribute that makes it stronger and holds it together.
You can choose between the 3 different fencing weapons and the myriad of programmes offered, like the Jump Start for beginners to the ABF PRO Team where the elite train. The shop also supplies equipment, merchandise and more!
4. Asgard Fencing Club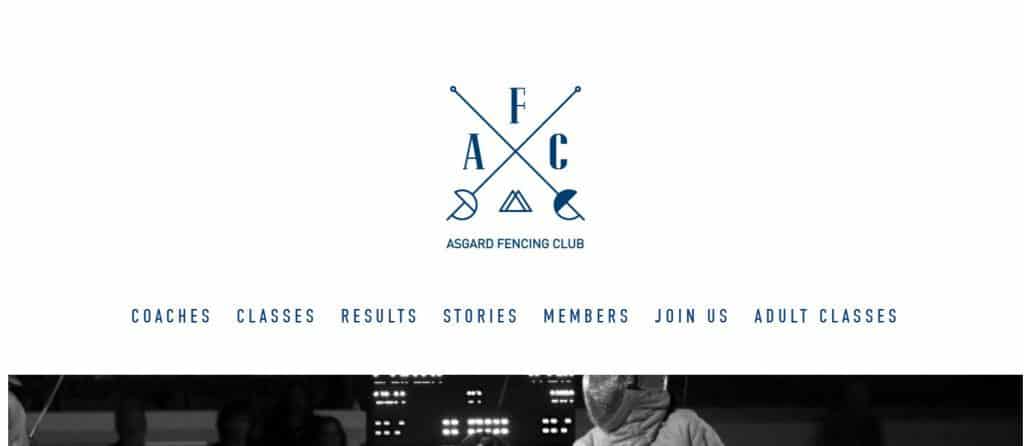 Of the 3 disciplines in fencing, Asgard Fencing Club specialises in the sabre. Since 2014, it's been carving the way in the local scene, producing world-class competitors who set standards at the national, regional and world championships.
In fact, the only Singaporean women's sabre fencers who have successfully entered the top 32 spots at the world championships come from Asgard. Whether you're a novice or an expert, your child will be able to hone its skills at its classes categorised according to level and age.
Adult fencers can join either the individual or recreational classes that take place on Wednesday nights. All are welcome at $30 per session, with full fencing gear provided so you need not lug along your own!
5. SG Academy of Fencing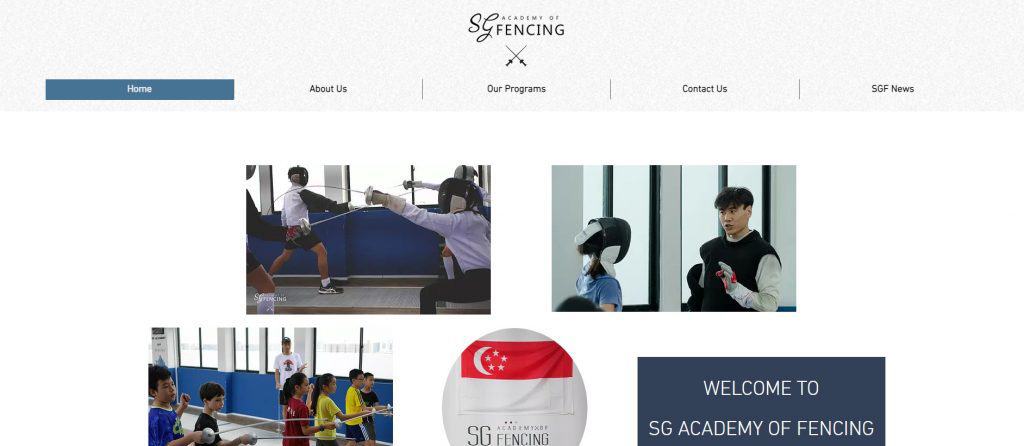 An épée fencing club that's relatively new, SG Academy of Fencing hasn't let that factor become a deterrent. Instead, its fiercely fought for growth and development, creating distinguished fencers that perform and excel at the various competitive levels and age groups.
It truly believes that the values learnt during fencing can be applied to life outside of it, echoing its goal to produce exceptional fencers that possess exemplary character. Classes are available for little tots as young as 4, as well as adult recreational and private lessons.
The academy also holds team-building workshops, learning programmes and holiday camps to make every fencing experience thrilling and satisfactory!
6. SportivA Fencing Studio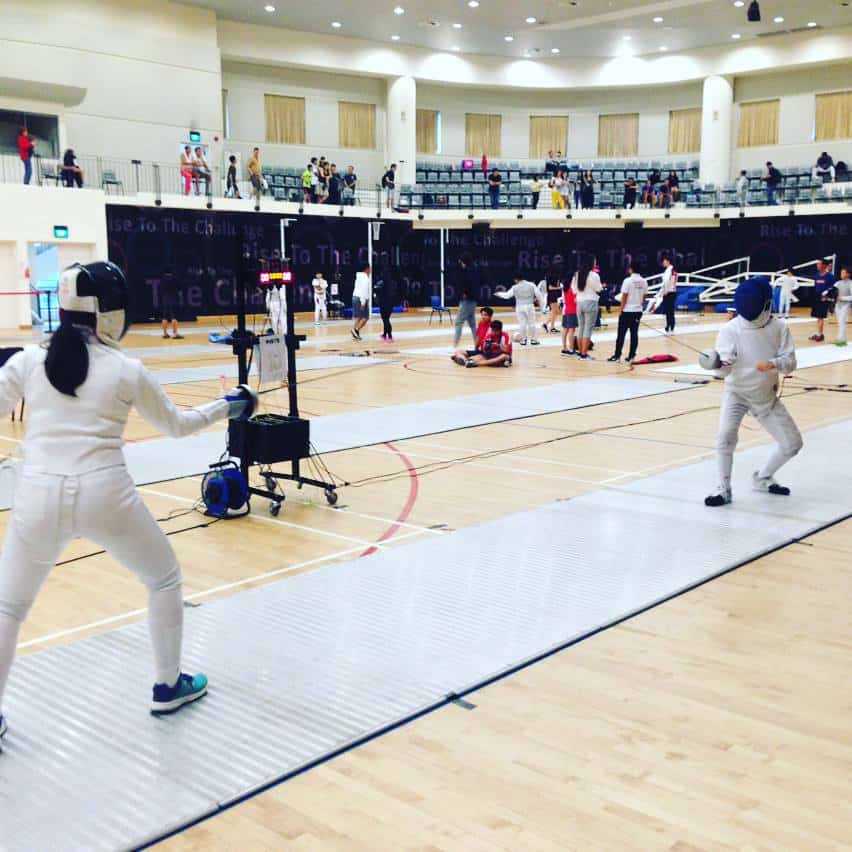 Launched with the ambition to encourage fencing as an active lifestyle choice, SportivA Fencing seeks to elevate the community using sports. It aims to attain this by offering both physical and mental skills training, affordable and accessible programmes, a developmental pathway to sporting accomplishment, as well as a structured coaching system.
It conducts its own in-house competitions to let aspiring fencers face off each other, doing their best to excel in the sport. A grade system helps to track achievements effectively, together with certified coaches and robust support.
7. Fencing Masters Pte Ltd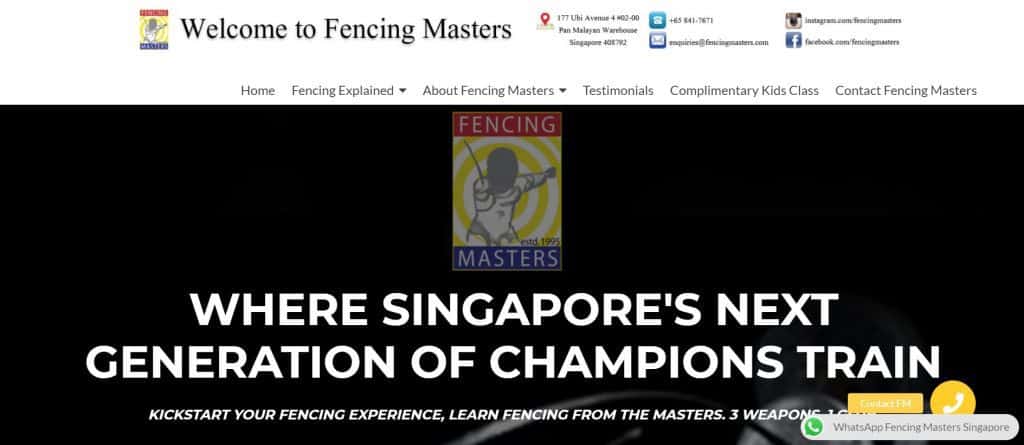 Fencing Masters' journey began in 1995 by an accomplished coach with over 40 years of experience. Every lesson is designed to deliver high-quality training, complete with passing on ethical values, discipline and lifelong skills. The coaches are highly skilled and adept in the sport, holding accolades and certifications to prove their abilities.
Here, you can take up lessons in the 3 combat sports, and fight your way to the top where the champions stand. Many of its fencers have participated in competitions and challenges, cinching honours in their specialisations. Its many programmes include group lessons, individual lessons, school programmes, corporate teambuilding, and even pirate parties.
The complimentary kids' fencing class is open for children aged 7 to 12, allowing your child to have a taste of the fun and excitement fencing offers. Simply sign up on the website to register your interest!
8. Elite Fencing Pte Ltd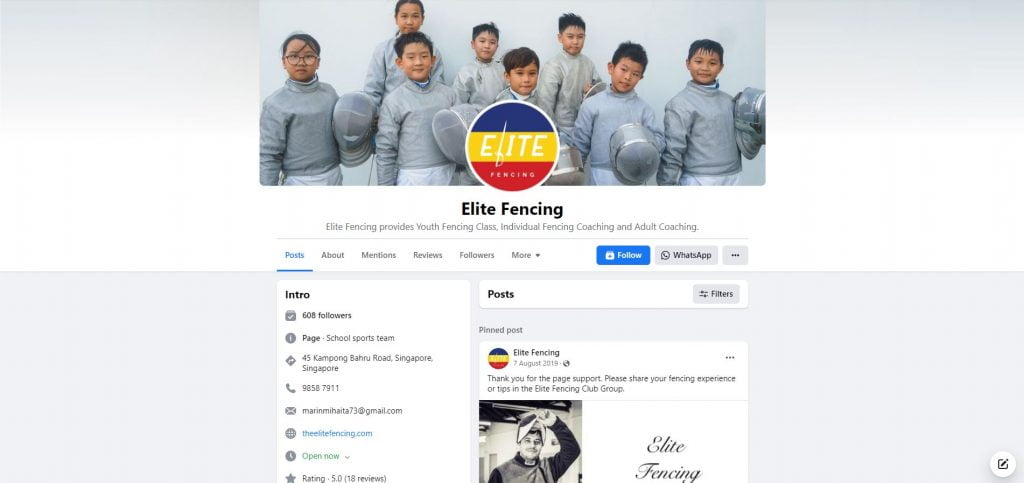 Elite Fencing delivers youth fencing classes, individual and adult fencing coaching lessons. It is helmed by its chief coach, Marin Mihaita, who possesses more than 36 years of experience in fencing. Under his tutelage, he has produced some of the finest fencing students who have gone on to become national representatives in international competitions.
All of Elite Fencing's trainers are certified by the International Fencing Federation (FIE), which means that they've been trained in various disciplines to be fully qualified to coach. Classes are available for every level, and are limited to just 8 people per class to ensure optimal individual attention.
Trainers are more than happy to dish out personalised pointers for full classes. Students also get to dabble in freeplay to fully immerse and discover new skills, so it's not just sticking to a rigorous training regime!
9. Bastion – Historical Fencing Academy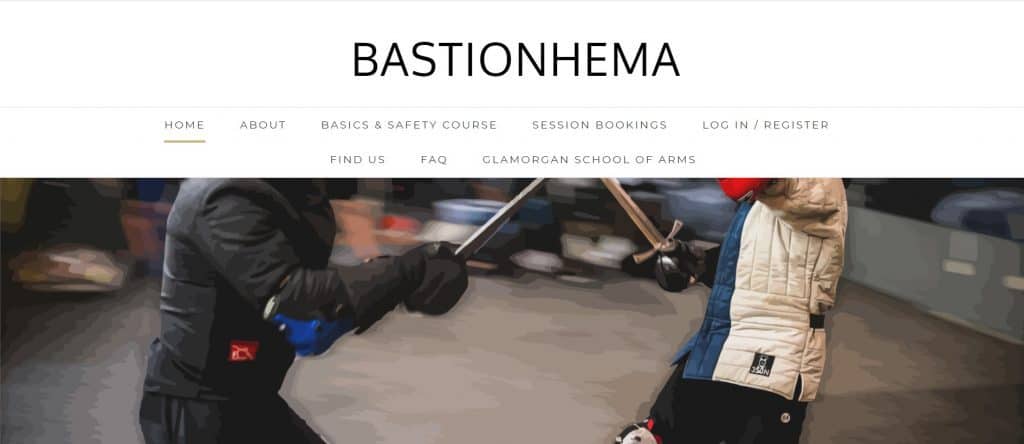 Created from a passion for coaching and swordfighting, Bastion is a historical European martial arts academy that strives to deliver a quality experience in teaching historical fencing. At Bastion, HEMA is its study of various weapon systems that trace back to the medieval period.
Historical fencing is an ideal way to connect the practical learning of different historical weapons with the quest of learning from history. Students get to choose from a myriad of equipment aimed at training different skills. For example, high density foam is recommended for working on stamina, steel offers a better understanding of how the medieval masters used their skills, and wood is fitting for safe training.
Beginners start from the Basics & Safety Course, and youths can consider joining the Rook classes taught using foam and synthetic equipment. In addition, Bastion has a sister school in Wales, the Glamorgan School of Arms, where founder Lucien Lee trained and taught at.
Conclusion
Do you have any reviews and comments to share regarding our choices for the best fencing in Singapore?
While SBO is committed to supporting our local businesses, we welcome any feedback and anonymous sharing regarding your experience with the listed fencing in Singapore.
We hope that this guide will be useful in helping you to make an informed decision when it comes to finding the best fencing in Singapore.
Featured Image by Eugene Lim on Unsplash
Explore More Content