8 Best Badminton Lessons in Singapore for Learning [2023]
Are you interested in learning badminton? Nothing beats better than a good badminton coach. Check out the 8 best badminton lessons in Singapore you can try out.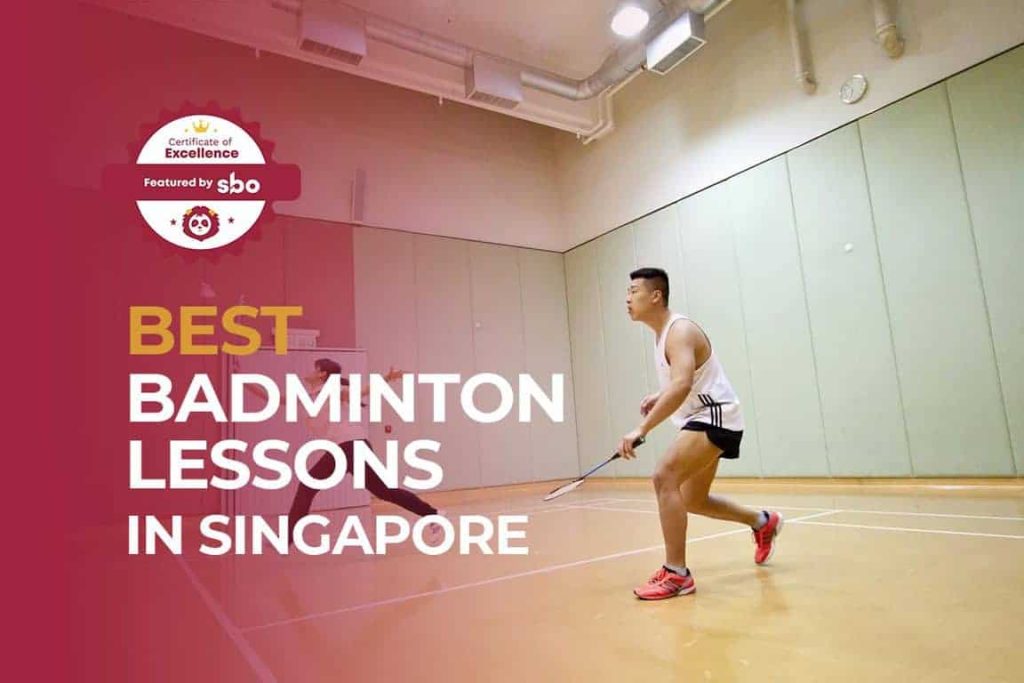 As with every sport, having a good badminton coach and teammates are key to your learnings and success as a badminton player. A good badminton coach is essential as he will be the one teaching you the basics of badminton as well as impart you great techniques and tips as you get better.
Also, the other badminton players are going to be your greatest supporters and competitors and more importantly, the ones that you will spend lots of time and fun with.
All in all, your badminton coach and team members are the most important people who will be by your side throughout your journey as a badminton player.
As such, it is important that you choose your badminton lessons wisely. We have put together a list of the 8 best badminton lessons in Singapore you can check out to make sure you get the best badminton lesson you need.
Reminder: before commencing any high-intensity activities, you should assess your current physical condition and limits, ensured you have sufficiently adequate rest and hydration, as well as put on suitably appropriate footwear (some affordable recommendations here).
1. Singapore Badminton School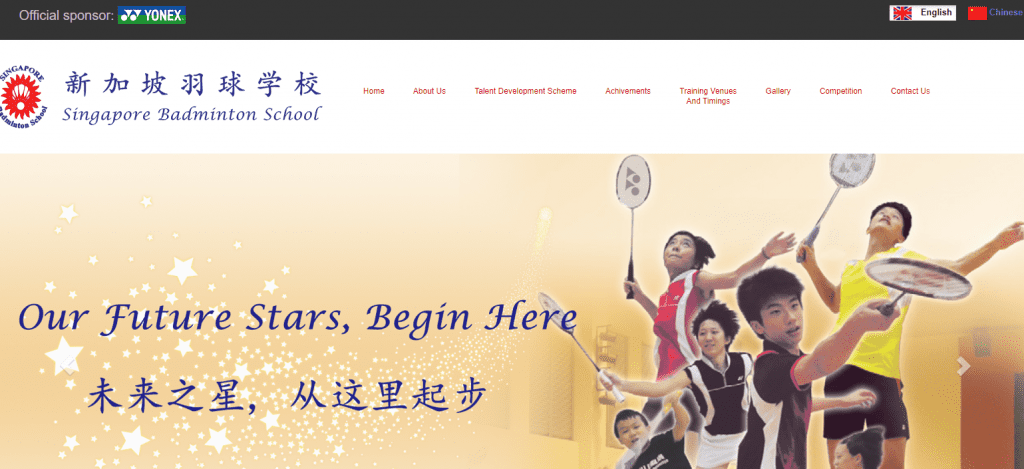 Singapore Badminton School is one of the top badminton schools in Singapore, known for housing some of the best badminton coaches in this little red dot. Founded in 1999, Singapore Badminton School is proud to say that they have sent over 40 players to the Singapore National Badminton Team.
They have a team of full time, professional coaches that are former top-notch badminton players, making sure they give you the best badminton lesson you can ever have. They mainly conduct badminton classes in groups but you can opt for private classes if you want.
2. ST Badminton Academy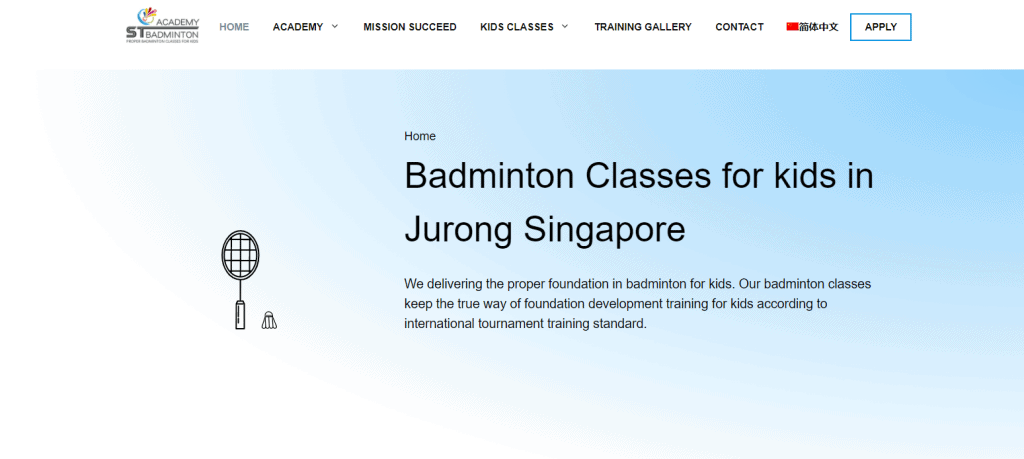 ST Badminton Academy accepts only 20 students per year. The reason why they decided to do this is to ensure that every student receives the best attention and guidance they need. ST Badminton Academy strongly believes in its coaching methodology where 20 students are an ideal number for the most optimal learning and performance.
If you are living in the west, you are definitely in luck as ST Badminton Academy is located in the Jurong and Choa Chu Kang area in Singapore since 2007. Their badminton coaches focus mainly on children's basic foundation and skill development, such as footwork foundation, skills set training foundation, and upper body foundation.
3. BG Badminton Academy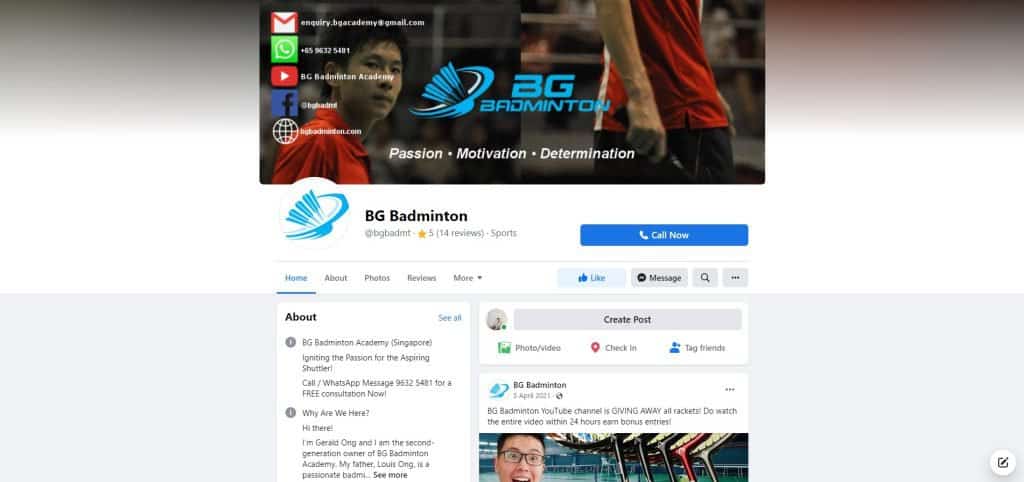 BG Badminton Academy has been adopting its proven training methodology since 2005, which has seen rapid progress and lots of fun for the students. They have an impressive track record of developing National Shuttlers and helping their students gain admission into the most selective schools in Singapore.
They have both private and group badminton lessons so you can choose which you prefer to attend that can maximize your learning potential. They also conduct lessons at various places and timings to suit your needs as well as for your convenience.
4. Be A Champ Badminton Academy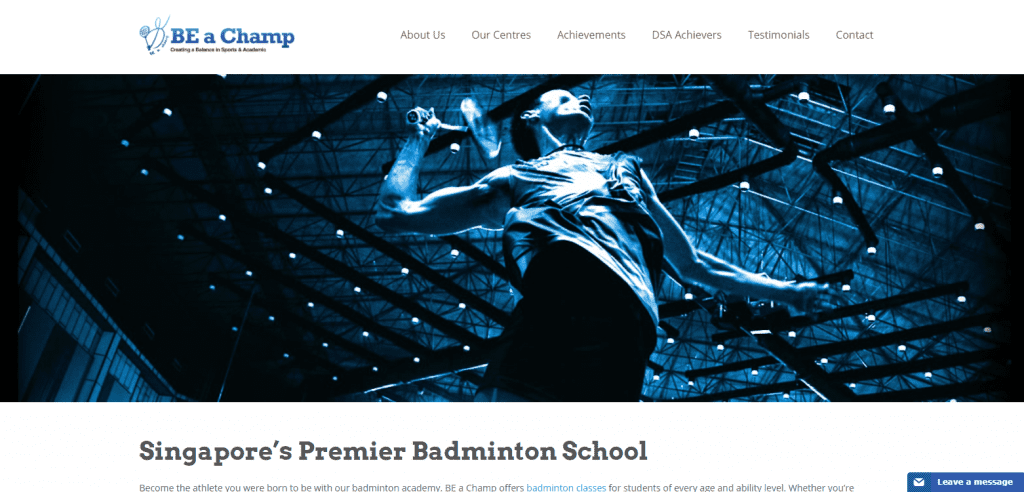 BE a Champ offers badminton classes that are suitable for students of every age and ability level. This means that even if you are an amateur adult player or a young competitive player, we will definitely have a badminton lesson that is suitable for you. For students who prefer additional focus, BE a Champ offers a range of customised training programs that are individually tailored to their needs and ability.
Their badminton coaching programs will grow and change with your children, to make sure that they are optimal at every point in their development as people and as athletes. Also, BE a Champ has multiple venues around Singapore, making sure that all their players can attend lessons at their convenience.
5. Wavezlink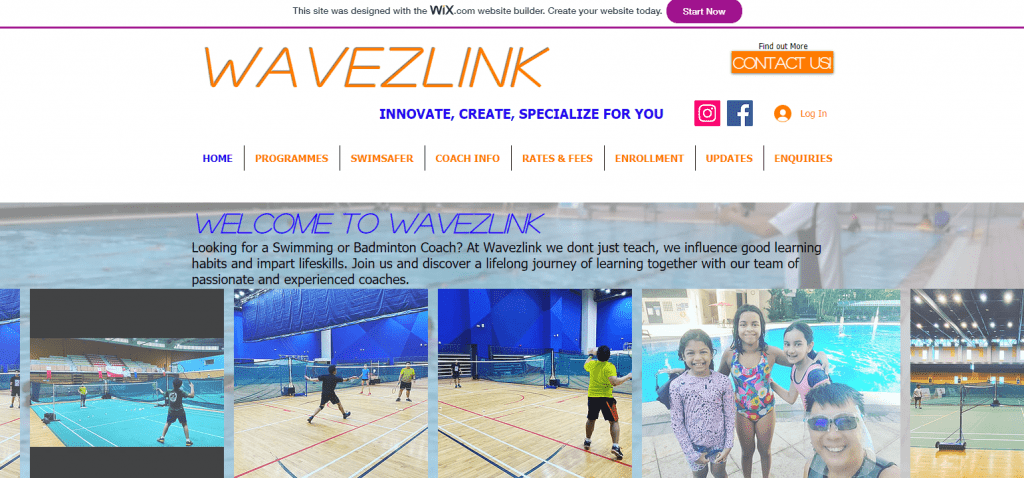 Established in 2008, Wavezlink offers both swimming and badminton lessons for both competitive and leisure sports. Their aim is to provide opportunities for low-income families to learn these sports and as such their prices are usually highly affordable.
They want to reduce the gap between more privileged students, who may have access to premium coaching lessons, and the underprivileged students. They are committed to making sure that every children has equal chances to be an excellent badminton player.
6. ShuttleAce Badminton Academy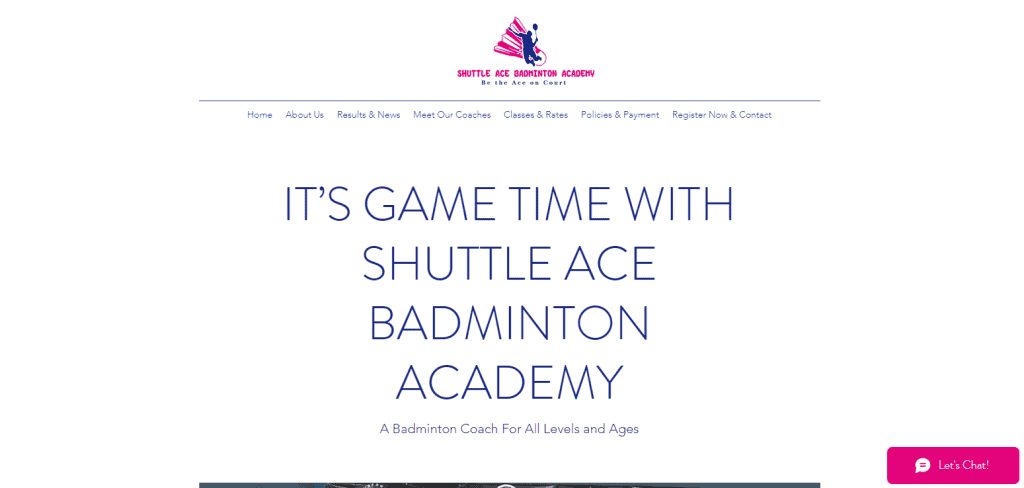 At Shuttle Ace Badminton Academy, every athlete matters. With this goal in mind, they have been consistently trying to find and feature the best players in Singapore and Malaysia. Apart from honing their athletic skills, their goal is to impart to them the ideals of good sportsmanship, teamwork and loyalty.
They have a wide variety of classes catering to different athletic levels and sports needs. If you are unsure of what type of lessons you need, you can approach Shuttle Ace Badminton Academy to help you with this. They will personally consult with every single player to understand each one's unique goals.
7. Synchro Badminton Academy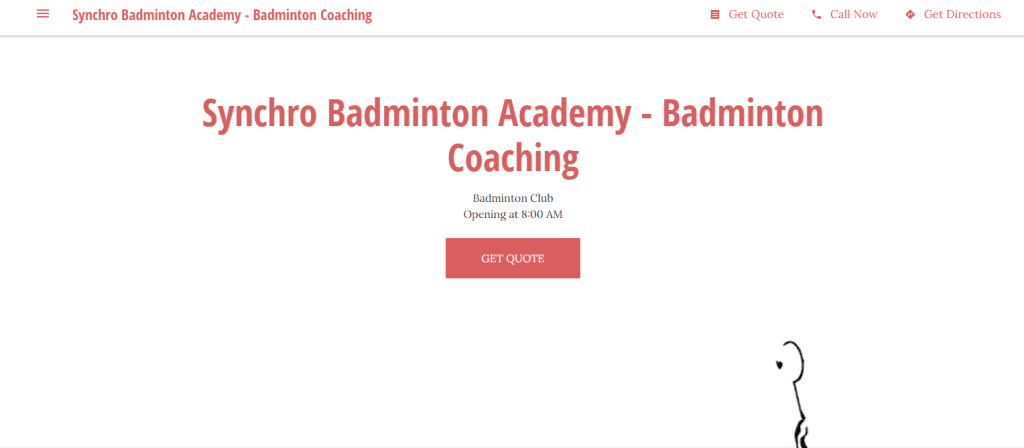 At Synchro Badminton Academy, they are committed to giving every trainee an equal opportunity to nurture their character and learn the ins and outs of badminton in a fun and enjoyable environment. They provide various lessons such as school badminton Coaching service, group training for kids/teens, private training, and racket restring service
They also provide different levels such as beginners, intermediate and advanced classes, so you can be assured that you enrol in a class that fit your needs and optimise your learnings. All the coaches are experienced and extremely passionate for badminton so you can be sure they will channel such energy to your kids as well.
8. Creatif Badminton Academy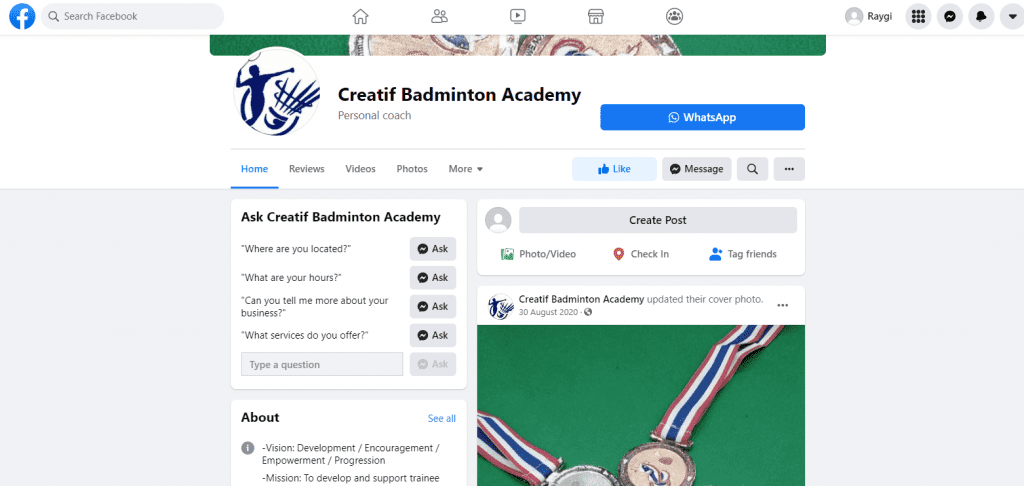 Creatif Badminton Academy does not have a website for its badminton lessons but they do have a Facebook page, that details everything you need to know. Their vision lies in development, encouragement, empowerment and progression. They want to help every student to learn as much as they can, not only just the technical skills of badminton but also life values such as sportsmanship.
With this mission in mind, they wish to develop and support trainees in achieving a high level of proficiency and fulfilling their objective. If you wish to learn more about their training sessions, you can check out their Facebook pages, where they posted multiple videos of their training sessions.
Conclusion
Do you have any reviews and comments to share regarding our choices for the best badminton lessons in Singapore?
While SBO is committed to supporting our local businesses, we welcome any feedback and anonymous sharing regarding your experience with the listed badminton lessons in Singapore.
We hope that this guide will be useful in helping you to make an informed decision when it comes to finding the best car insurance in Singapore.
Explore More Content