10 Best Places for MMA in Singapore to Learn Proper Technique [2023]
Here are our top picks for the best places for MMA in Singapore to master the proper technique.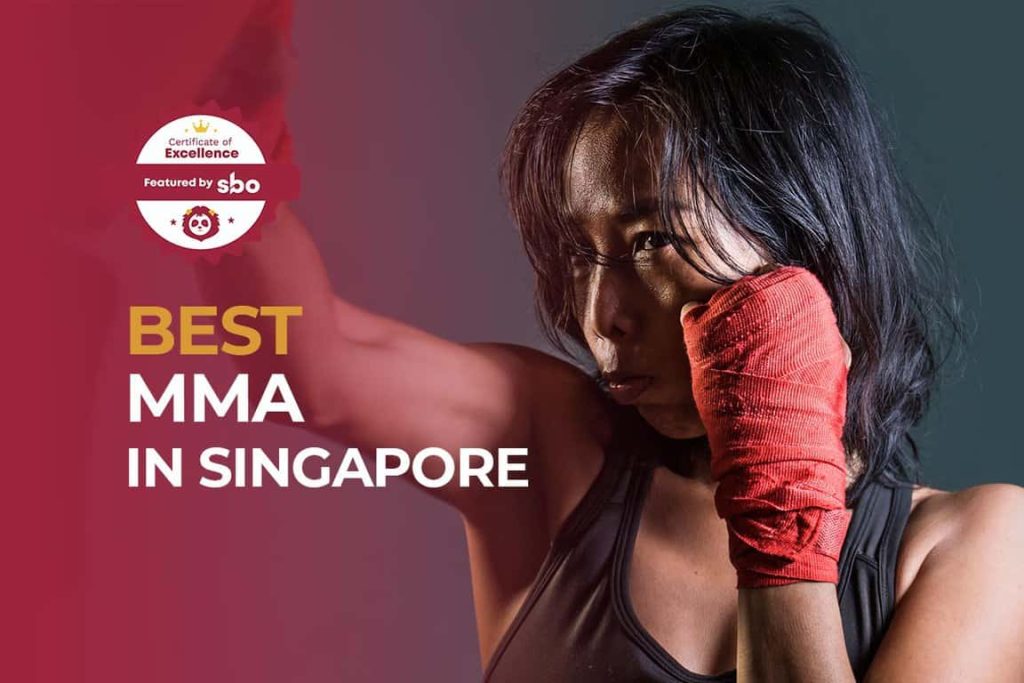 Mixed Martial Arts (MMA) is best known for combining the most effective techniques from striking and grappling from various martial arts.
Some of the touted benefits also include practising self-defence for the real world, developing mental strength and also releasing stress.
Here are our top picks for the best places for MMA in Singapore to master the proper technique.
1. Evolve MMA
If you've watched the latest Netflix series – The Apprentice: ONE Championship Edition, you would have heard of Chatri Sityodtong who founded Evolve Mixed Martial Arts (MMA). Known to be at the top of its league, there are currently 4 Evolve MMA academies across Singapore where world champions in Muay Thai, Brazilian jiu-jitsu and MMA train at.
If you're undecided, they are offering complimentary 30 minutes trial classes for you to get a feel if the class is really right for you. Prices go at S$249 a month for unlimited classes.
2. Trifecta Martial Arts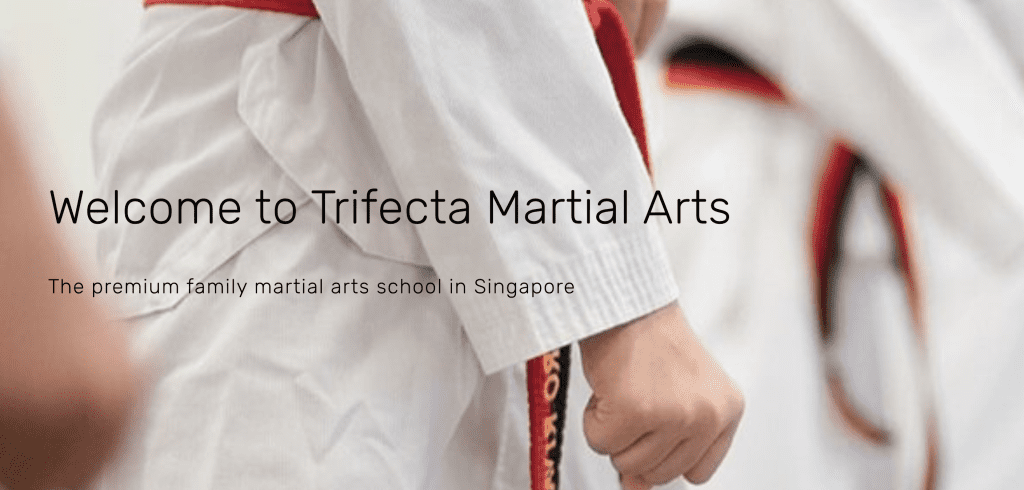 Out of the top few MMA in Singapore, Trifecta brands themselves a little differently – as a family martial arts school in Singapore. The gym is conveniently located in the central part of Singapore, right next to City Hall and Funan Mall. Classes run daily, catering to kids, adults and families.
Classes cost between $150-$250 per month, probably in the middle range of pricing. If you are still undecided, do contact them and sign up for a trial.
3. Equilibrium MMA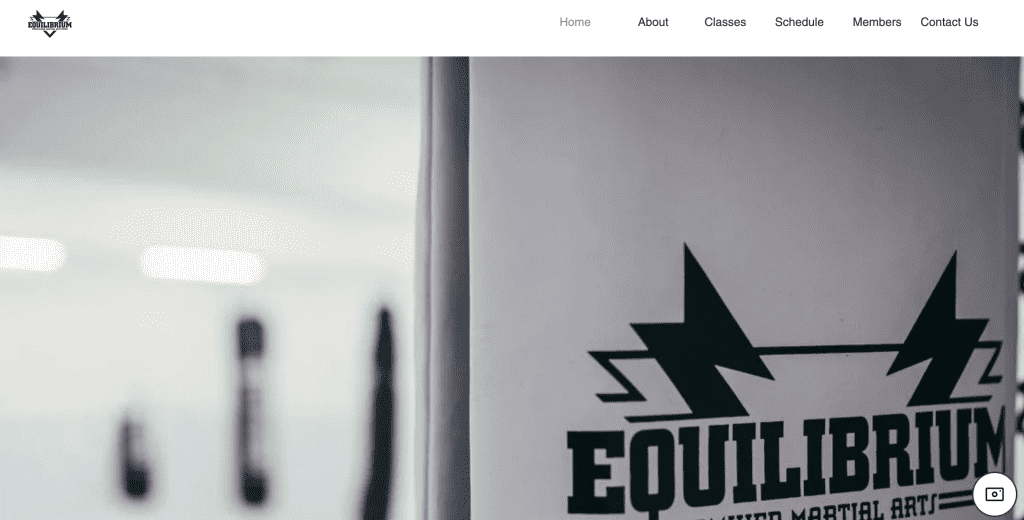 Equilibrium MMA located in the heart of the city in Orchard road offers a range of classes for both kids and adults alike. Some of which are that of their signature Muay Thai classes, Brazilian Jiu-Jitsu and also boxing.
Do contact them via the contact form if you'll like to book a trial class or enquire about their class rates.
4. Onyx MMA
Onyx MMA is another MMA studio in Singapore which offers Muay Thai, Brazilian Jiu-Jitsu, boxing, strength and conditioning for both kids and adults alike. One thing different about Onyx is that their studios are located in more heartland areas, giving an alternative for those that want to try out MMA but are put off by travelling to the city areas.
With 3 studios at Tampines, Jurong and Yishun, those living near these areas are certainly in luck!
Their most popular membership package goes at S$208 a month for adults with unlimited access to all classes. Do check out the other membership options available here.
5. UFC Gym
The first thing that catches the eye of many when they first come across UFC gym is the boxing ring situated right in the middle of the studio (that looks exactly like what we see in fights). Their Ultimate classes allows one to choose from a range of classes – Brazilian Jiu-Jitsu, Muay Thai, Boxing and also Kickboxing.
If you're looking for functional training, they also offer their signature daily ultimate training and UFC FIT. Price go at ~ S$118 a month.
6. Impact MMA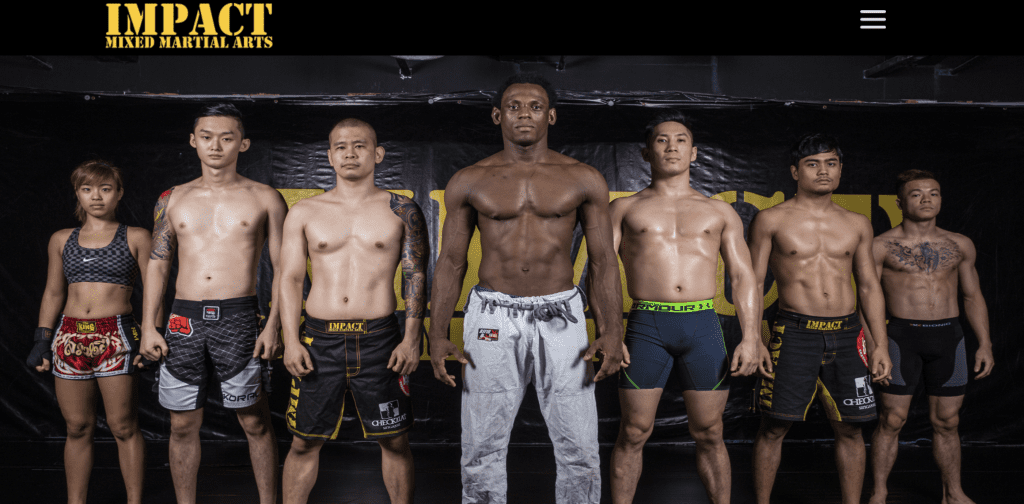 Impact MMA was founded in 2010 and it has always been their philosophy to provide affordable yet top level training in a safe and friendly environment for people of all levels and athletic backgrounds.
Impact's MMA classes teach a powerful blend of Muay Thai, Boxing, Wrestling and Brazilian Jiu-jitsu (BJJ). Prices go at S$288 for unlimited sessions.
7. Matrix MMA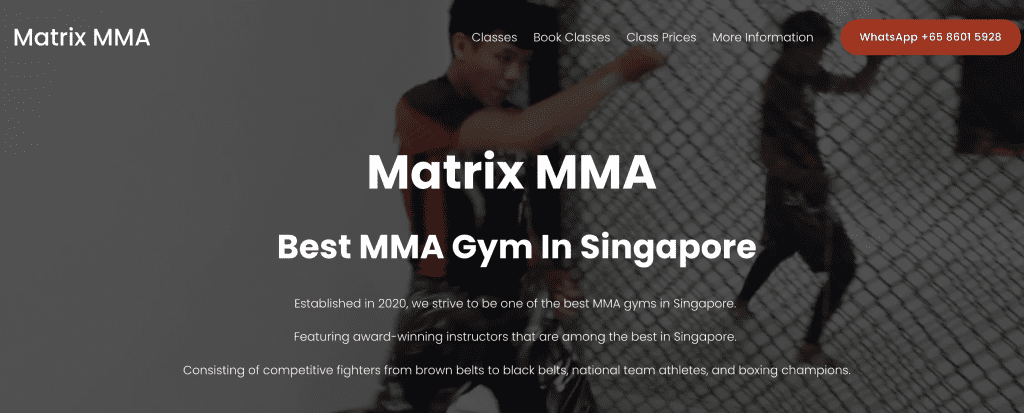 Despite being a relatively new player to the MMA gym scene in Singapore (established in 2020), Matrix MMA has established quite the name for itself.
If you are a student, they offer introductory packages for students going at S$50 a week with a valid student pass.
Or else, packages go at S$234 / month for their 12 month package, the most value for money package if you plan to commit long term.
8. Juggernaut Fight Club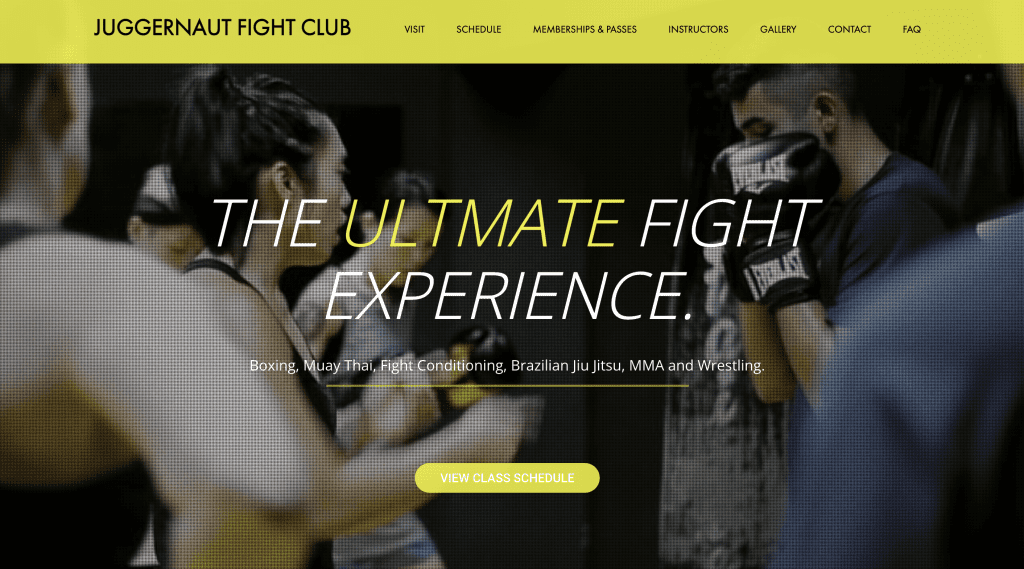 Juggernaut Fight Club is just a 5 minute walk away from Bugis MRT and they offer a range of classes from boxing, Muay Thai, Fight Conditioning, Brazilian Jiu-Jitsu and of course MMA.
Do note that they do not offer free trials and to get a feel of the class, one would have to purchase a 1 day pass at S$35 to try out unlimited classes for that day. Prices go at S$250 a month, do find out more here.
9. Synergy MMA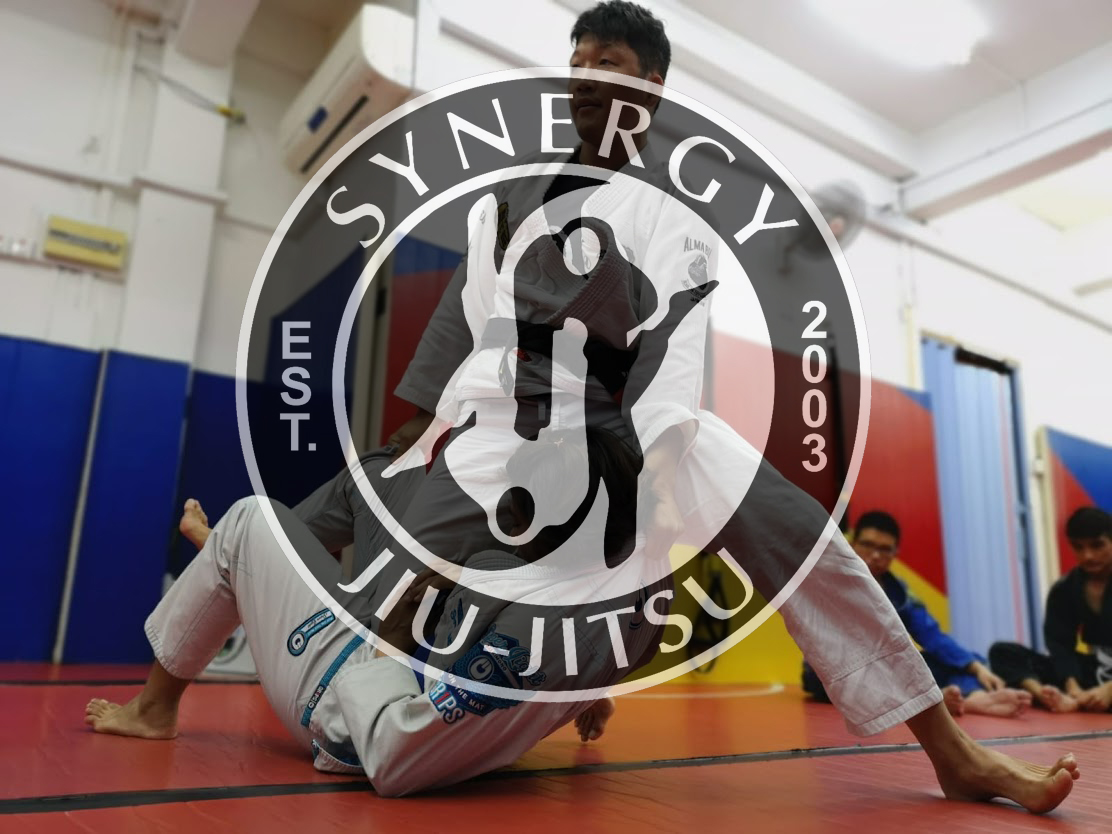 Synergy MMA has a matted area square feet of 997 meters and comes fully equipped with Dollamur Wrestling mats specially designed to provide optimum impact protection for grappling sports.
Package rates goes at S$200 a month, falling into the mid-tier pricing range amongst similar MMA studios across Singapore.
10. The Jungle MMA
One thing we love about them has got to be their generous promotions – Sign up now and receive a S$20 voucher credited to your account. Located at Raffles Place, Jungle is at the convenience of busy professionals, providing a haven to de-stress after the hustle of the day.
As seen in the image above, we also love how they have a roadmap for their students, as a way to create goals and track progress.
They offer a range of packages to suit your needs with the most value for money package (12 month) going at S$190 per month.
Conclusion
Do you have any reviews and comments to share regarding our choices for the best MMA in Singapore?
While SBO is committed to supporting our local businesses, we welcome any feedback and anonymous sharing regarding your experience with the above-listed best MMA in Singapore.
We hope that this guide will be useful in helping you to make a better decision when it comes to finding the best places for MMA in Singapore.
Explore More Content