10 Best Wakeboarding in Singapore for Water Sports Lovers [2023]
Look here for we'll be sharing on the 10 Best Wakeboarding in Singapore for all water sports lovers!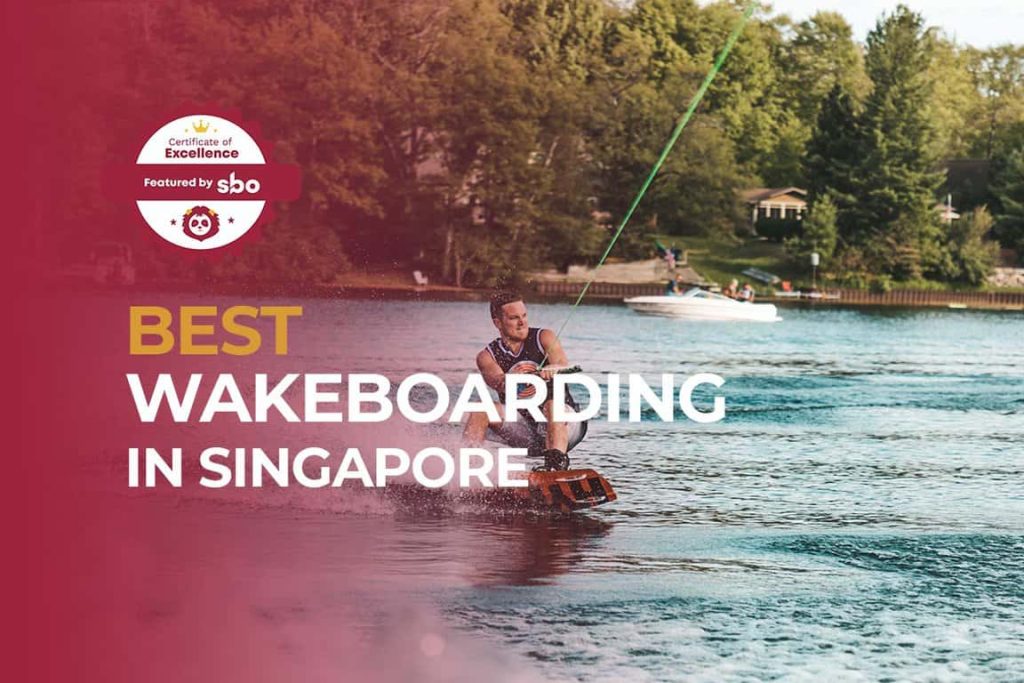 Bored of the mundane lifestyle in Singapore? Are you interested in picking up a new sport to give you an adrenaline rush, leaving behind the stress caused by work or studies? If your answer is yes to both questions, you're on the right article! Today, we will be sharing on the 10 Best Wakeboarding in Singapore for all water sports lovers!
Introducing wakeboarding, a rising sport in Singapore. Participants ride on a short, wide board that resembles a surfboard and perform acrobatic movements while being towed behind a motorboat.
What is wakeboarding? Is it difficult?
If you're familiar with surfing, wakeboarding is somewhat similar yet debatably easier to follow. Instead of riding the waves and needing to paddle, wakeboarders will be following the waves created by the boat while grabbing onto the rope attached to a motorboat.
Many might also be confused between wakeboarding and wake-surfing. While the techniques used may be similar, wakeboarders hold a boat-towed rope throughout the duration of the ride, but participants of wake-surfing release the rope to ride out a wave. Thus, wake-surfing is said to be the advanced version of wakeboarding.
"Sounds fascinating but Singapore have meh?" Don't worry, in this article, we will be sharing on the 10 Best Wakeboarding in Singapore for you to have fun in!
1. Ryders Singapore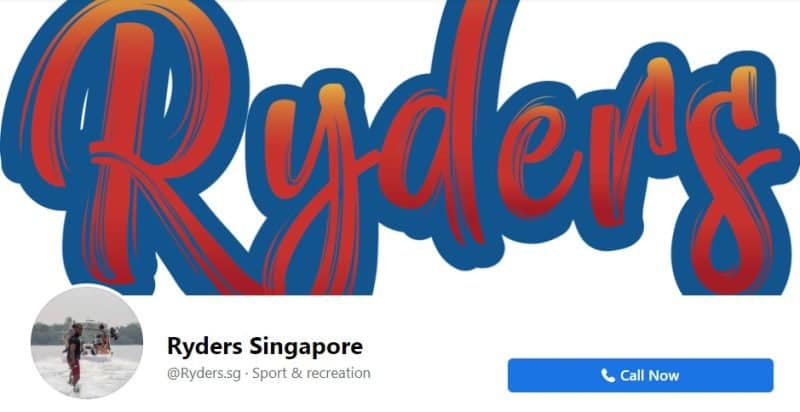 Pushing wakeboarding into a lifestyle is the goal of Ryders Singapore. Be it that you are a beginner or an avid swimmer, the dedicated team of instructors are here for you! By providing sessions that are suitable for everyone, the instructors promised participants the most enjoyable time.
Reviews praised the professionalism of the instructors in their teaching approach, along with their patience and humour during the sessions. With great guidance, most participants were able to get the hang of wakeboarding within a few hours during the first few sessions.
2. Edge Wakeboarding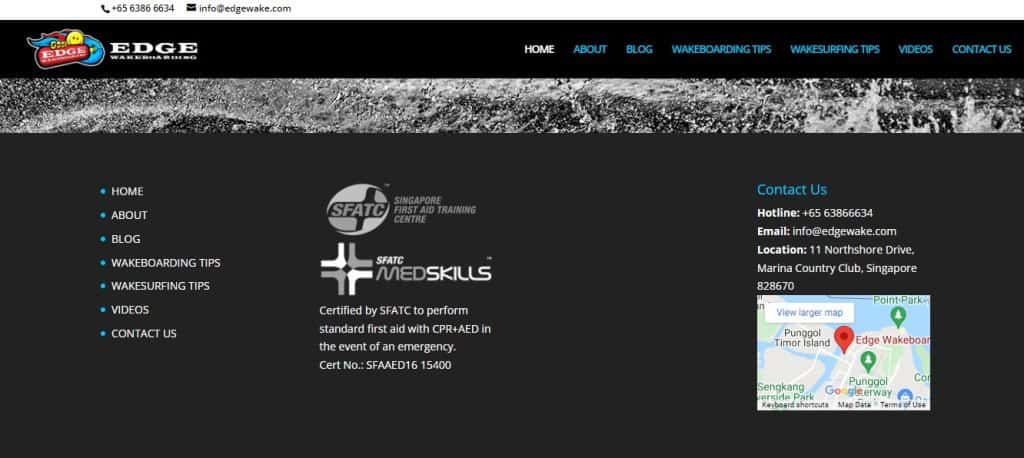 Aspiring to provide a positive and exhilarating experience to all participants who seek that extra edge with wakeboarding, Edge Wakeboarding is equipped with experienced instructors for every level of riding. Each session is promised to be safe, exhilarating and allows the participants to be able to master the techniques quickly.
Reviews credited the experienced instructors for the amazing sessions, with some issues relating to rescheduling that seemed to be lacking. Despite that, sessions are said to be fun and overall a great experience.
3. WAKEMUSTERS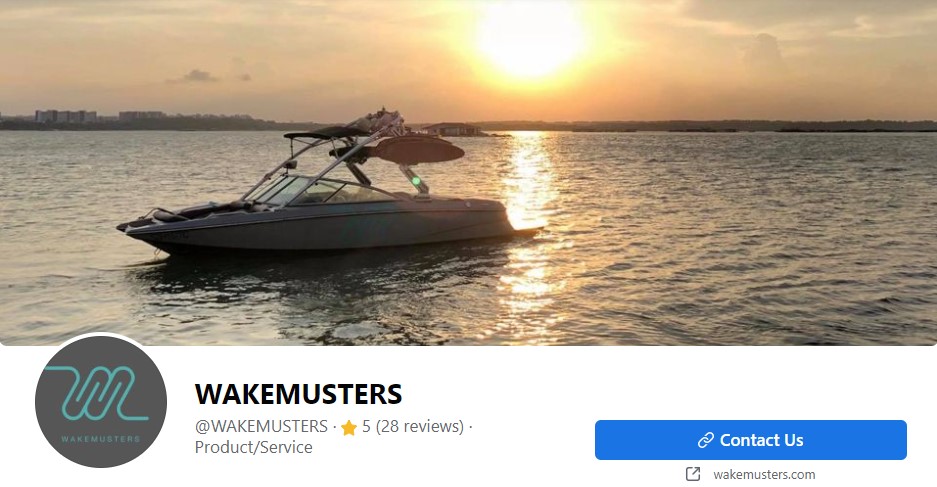 Visioned to bring the wake-surfing scene in Singapore to world standards, WAKEMUSTERS is led by a passionate team of instructors that hopes to provide people with the best experience there is. Surfskate classes are also offered as land training, which are specially designed to complement wake-surfing/wakeboarding sessions and to help you improve. Surfskate is a skateboard for surfing the street and if you're interested in actual skateboard lessons in Singapore, surfskate might appear intriguing for you too!
Amazed with the incredible crew and customer service, many were impressed with their handling of the sudden COVID-19 measures, which disallowed the activities from occurring. Besides that, prompt responses to queries were also a huge factor in retaining the customers.
4. Wake Time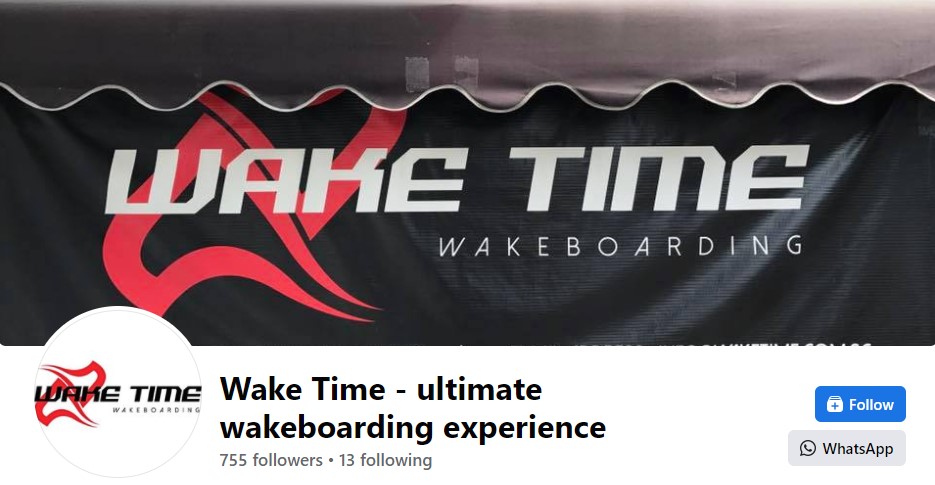 Learning safely, enjoyably and quickly to raise participants' wakeboarding skills to another level is the aim of Wake Time. Regardless of the level of capability, the team of instructors are here to help achieve the ultimate wakeboarding experience.
Reviews commented on perfect analogies (given by the instructors) to enable better understanding. With the guidance and encouragement received, many were able to stand up on the board just on their first session!
5. Suter WakePro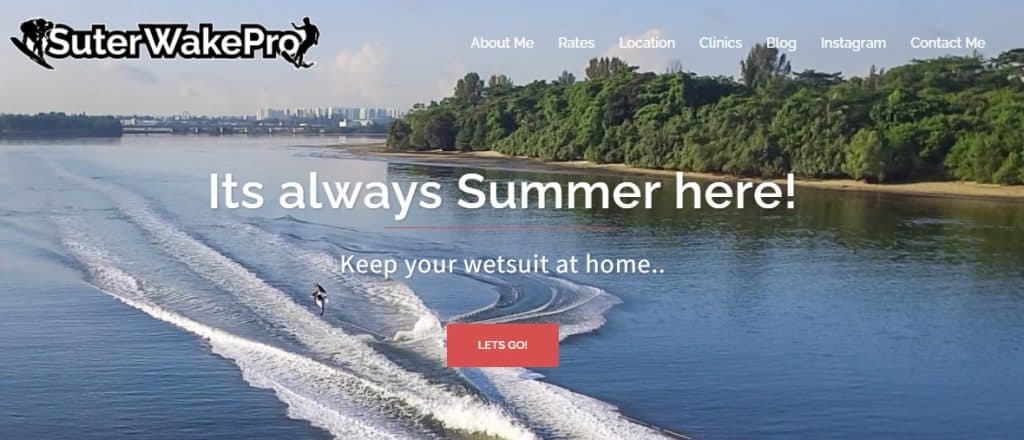 Being in the water for 4 decades, the instructor of Suter WakePro has been a professional athlete as a National Waterskier, winning awards and breaking several national records. He has also coached some of the top wakeboarders in Asia, in his attempt to focus on grooming the next generation of riders.
Testimonials complimented his experience as a top-level rider and long time coach, where he is always able to spot and correct mistakes. His attention to details allowed him to deliver results and progress.
6. SWP (Singapore Wake Park)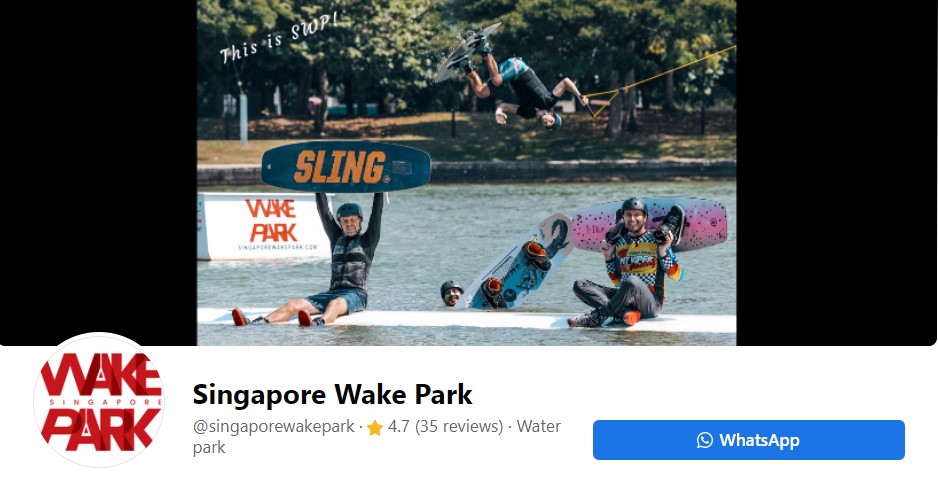 SWP is more than just a casual park for families, it is Singapore's first and only cable-ski park that is beginner-friendly, great for those without any experience. The skill-based courses that are differentiated into beginner and advanced courses so you'll definitely find something that suits you!
With over 400+ reviews, SWP is praised for its beginner-friendly activities, along with the chill atmosphere of its environment. Wanting to grab a bite? SWP has a café as well! Overall, SWP is great for both water sport lovers and families for a lovely afternoon.
7. Wake Pirates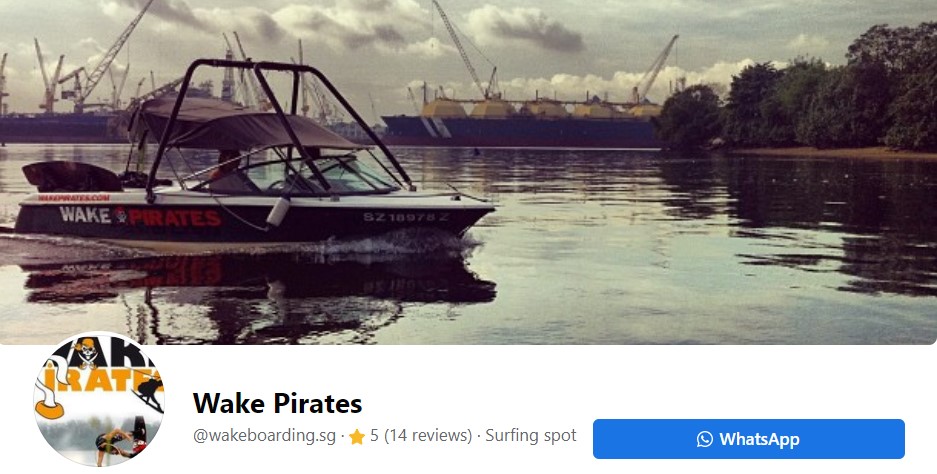 Northies look here as Wake Pirates are here! Dedicated to realize whatever desires you have with regards to wakeboarding, Wake Pirates is determined to get you hooked! Each session would be tailored to every participant's needs and ability so fret not if you're just a beginner. Boasting all the latest equipment and boats, Wake Pirates have you covered for wakeboarding!
Reviews revealed the wallet-friendly and beginner-friendly sessions that brought repeated customers back and new customers in. However, several reviews shared about the size and functionality of the boats, leading to some disappointments.
8. Surfnwake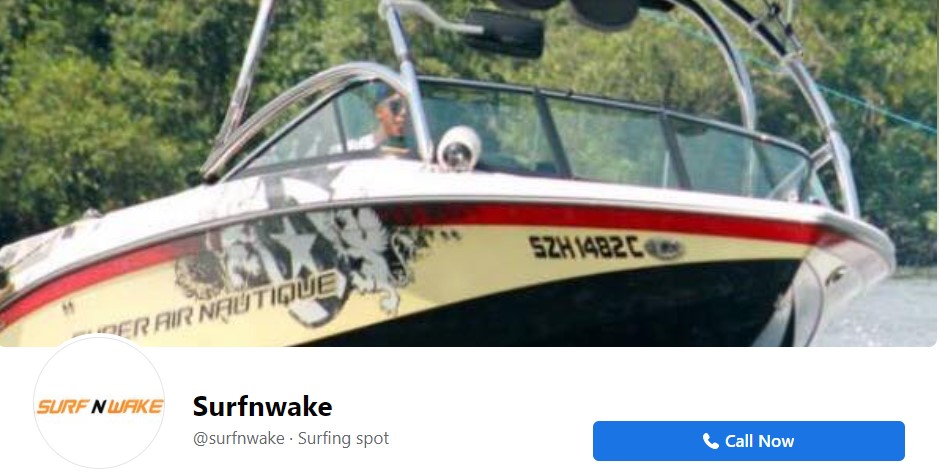 Surfnwake offers professional coaching with premium equipment and their main goal is to spread awareness about Wakeboarding because they believe it's for everybody. With more than a decade of experience, instructor ¥en strive to provide first-class experience for all participants. With no prior experience required, he is confident in making wakeboarding safe, easy and fun for all ages.
With over 60 reviews and a constant 5.0 stars for all reviews, it is not surprising that Surfnwake has the hearts of the customers through their professionalism and quality of the sessions.
9. Maxout Hydrosports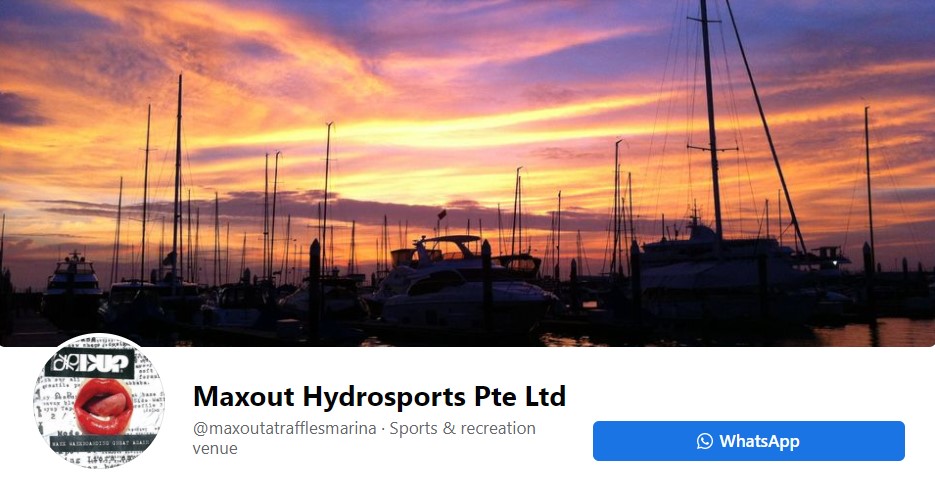 Established since 1997, Maxout Hydrosports believed that the sport of wakeboarding was here to stay and not just a passing fad. Their vision was to provide a complete lifestyle alternative for like minded individuals, somewhere where to get away from the hustle and bustle of Singapore's urban lifestyle and get back to nature and the outdoors.
Located at the West, Maxout Hydrosports is definitely a hidden gem for water sports lovers and one of the pioneers in this industry. Reviews credited the friendly instructors and their patience during the sessions.
10. The Wake Collective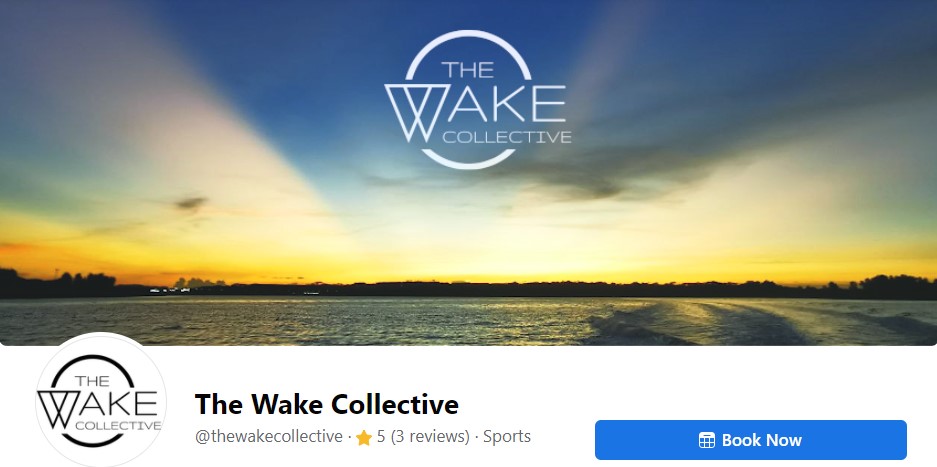 Started with a dream to build a community of wakesports lovers together, The Wake Collective believe that all wakesports enthusiast form an integral part of the wakesport eco-system within the community. The main aim of The Wake Collective has been bringing wakesports to the public and supporting the local wakesport scene, by providing a platform for this sport for everyone.
Operating mainly on Facebook, they have been advancing through new technologies, such as their online booking system, for easier bookings. Their amazing customer service can also be reflected on their reviews, along with the guidance from the instructors.
Conclusion
The COVID-19 pandemic might have restricted our travel but definitely not the fun that we can have. Through this article, we have gathered information on the 10 Best Wakeboarding in Singapore and we hope that you have a clearer understanding of wakeboarding as well as the places in Singapore where you can have such fun in.
Being one of the few places in the world that allows wake-surfing/wakeboarding all year round, Singapore would be a heaven for water sports lovers. However, before diving into this workout for its novelty, it is important to find out more about your body and judge whether it is suitable for you. We hope this guide gave you a clearer insight and help you make an informed decision when it comes to joining wakeboarding in Singapore.
Featured Image by Benjamin Klaver on Unsplash
Explore More Content