13 Best Personal Trainer in Singapore to Maintain Your Fitness [2023]
Find the best personal trainer in Singapore to keep yourself in shape.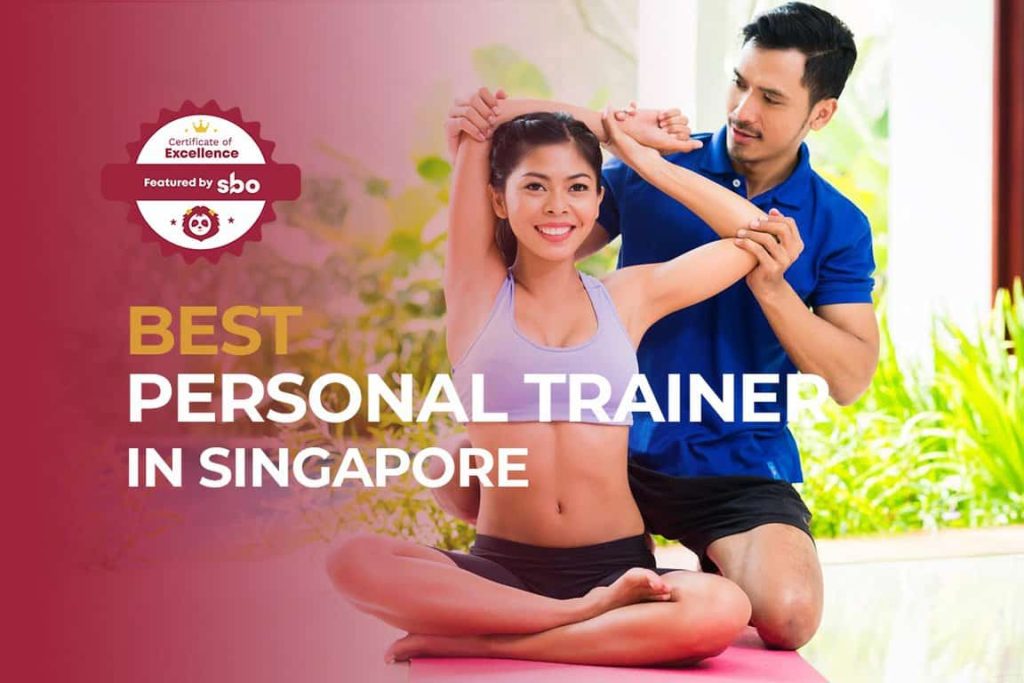 In a world of competing priorities, it can be challenging to maintain one's fitness without possessing sufficient discipline.
This is where personal trainers come in.
Personal trainers are fitness experts whose job is to create safe and effective exercise programs.
They motivate clients to set fitness goals, provide meaningful feedback and serve as a source of accountability.
There are a number of certifications to look out for if you want to employ a reputable personal trainer in Singapore.
Well-known international certifications include those from the American College of Sports Medicine, American Council on Exercise and the Federation of International Sports, Aerobics and Fitness.
Looking for a certified personal trainer to help you achieve your fitness goals?
In this article, we have gathered a list of the 13 best personal trainers in Singapore who can help you to get into tip-top shape.
Reminder: before commencing any high intensity activities, you should assess your current physical condition and limits, ensured you have sufficiently adequate rest and hydration, as well as put on suitably appropriate footwear (some affordable recommendations here).
1. Results! Personal Training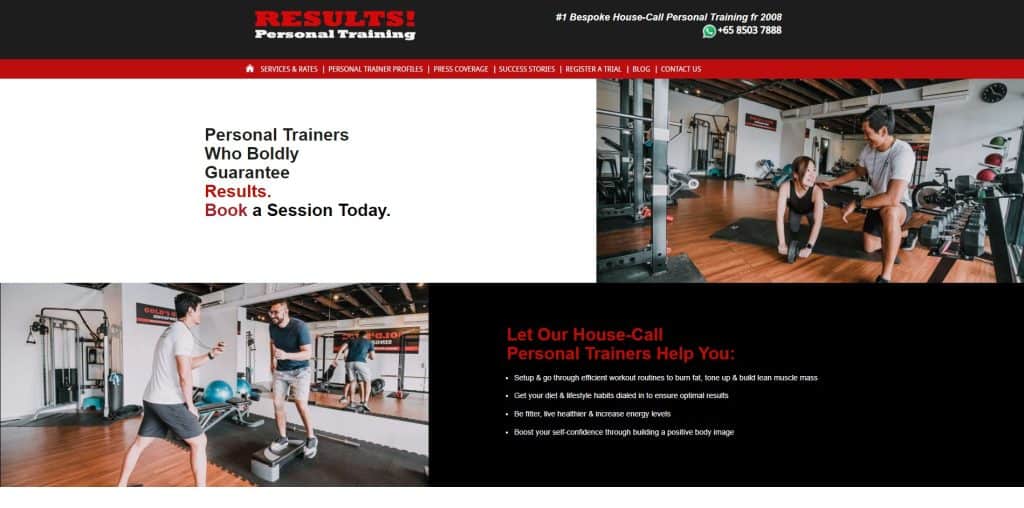 In service since 2008, Results! Personal Training provides the necessary fitness for you in order to achieve your goals.
To do this, they only hire personal trainers of the highest quality who will plan an individualized training program at your comfortable pace while achieving maximum results. Along the way, personal trainers will constantly monitor your progress and fine-tune your training programme where necessary.
They also come up with a nutrition plan that ensures that your body has the right nutrients it needs to burn fats or grow muscle. They craft training programmes and nutrition plans based on what has worked for people around the world.
Results! Personal Training values your time. Hence to conveniently fit into your busy schedule, their personal trainers will travel to you and conduct training at your condominium gym, home gym, park or fitness corner, public gyms or hotel gyms. Alternatively, you can train at Gold's Gym outlets across Singapore without needing to pay membership fees. No extra charges will be made for house calls.
Besides weight loss and bulk up training programme, they also offer other types of training such as pre-wedding training, pre/post-natal training and personal training for teenagers or children.
They have been featured in various publication such as The New Paper, Channel News Asia and Men's Health.
2. UFIT Singapore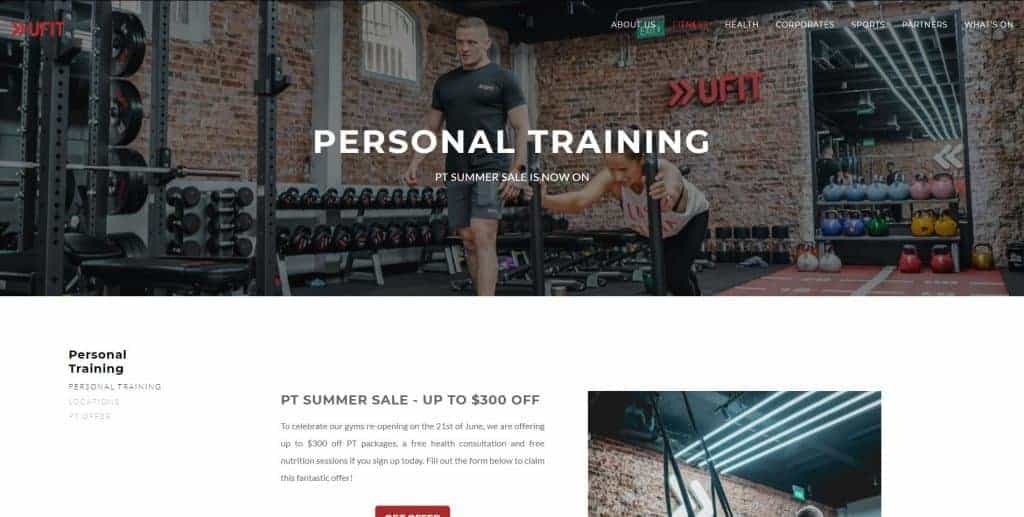 UFIT Singapore is home to over 45 personal trainers that you can select from.
Their training programs are designed based on the needs of their clients, regardless of whether these needs are related to lifestyle, medical history, diet or potential injuries.
You will be able to gain access to a team of nutritionists, health coaches, physiotherapists and rehabilitation specialists on the spot.
Reviews praise the personal trainer in Singapore for their first-class instructors, who are all approachable and passionate and genuinely interested in seeing you succeed.
3. Genesis Gym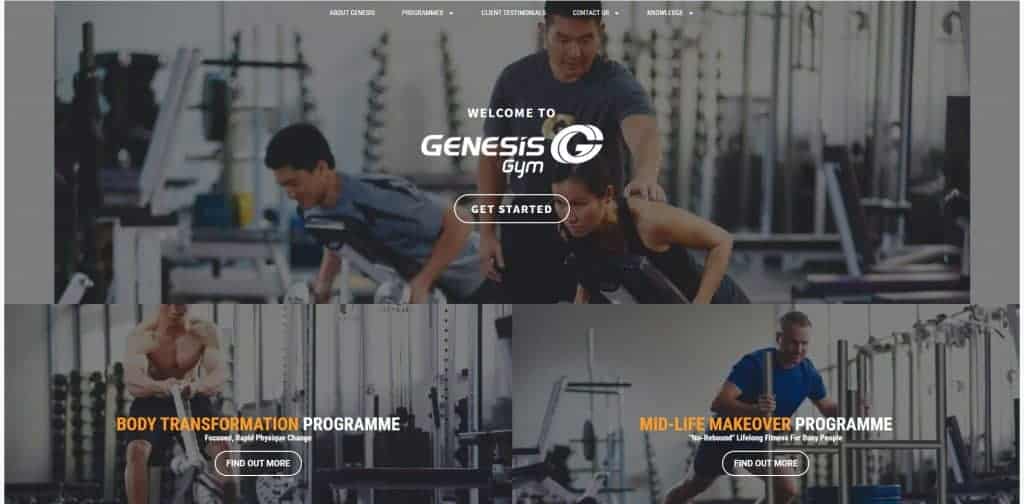 Established more than 10 years ago by Jonathan Wong, Genesis Gym aims to give busy working professionals the necessary life skills to achieve their personal fitness goals in a healthy and productive way.
Over the years, Genesis Gym has proven itself through love for its clients, professional knowledge and continuous learning as well as an established track record of success.
Looking to bulk up in the quickest way possible?
Our recommendation is to give their Intense Body Transformation Programme a go, which has flexible coaching timings to accommodate your busy schedule.
Home workouts are provided and support is also given even after you reach your fitness goals.
4. Core Collective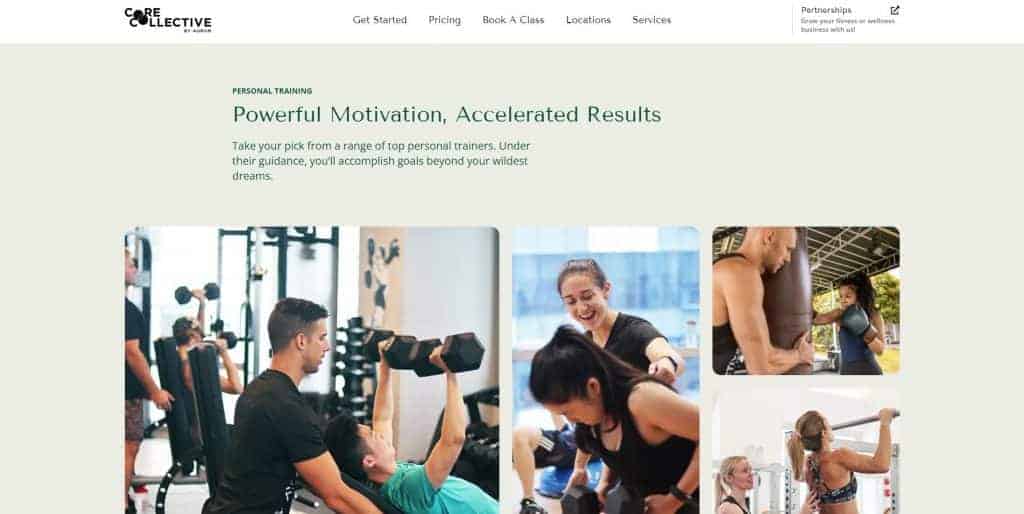 Core Collective comprises a curated community of partners who commit themselves to offering a variety of premium services and delivering superb service for their customers.
You can choose from a range of personal trainers who have expertise in strength and conditioning, weight loss, general health and fitness, pre/post-natal as well as injury rehabilitation and recommendation.
You can begin your journey with Core Collective by booking a free 30-minute personal training trial and a 15-minute consultation.
Training programs are customised based on the customer's needs.
5. Ultimate Performance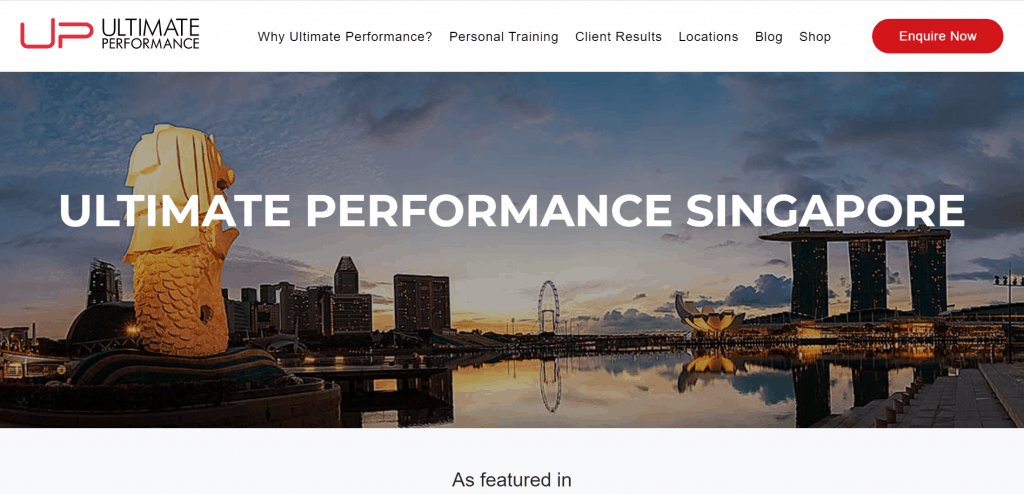 Ultimate Performance's personal trainers distinguish themselves with their extensive experience and academic qualifications.
Each trainer has over 5,000 hours of experience and at least one certification from a leading training organisation like the National Strength and Conditioning Association (of America) or the National Academy of Sports Medicine (USA).
In addition, many of their staff are current or former world-class sportspeople who know how to bring out the best performance in their clients.
Ultimate Performance has been featured by international media outlets such as Men's Fitness, BBC, The Telegraph and Women's Health.
6. Gold's Gym
A partner of Results! Personal Training, Gold's Gym consists of personal trainers who are committed to helping you achieve your desired results.
To help you reach your goal, personal trainers craft an individualized training programme and nutrition plan to suit your body and your needs. As you hit your plateau, trainers will make adjustments to your training programme to not just ensure that you obtain your results but also to maintain your desired physique in the long run.
The types of training programmes conducted in Gold's Gym include weight loss training, bulk up training for men and rehabilitative training.
There's a 100% money-back guarantee if you decide to commit further and take up the full personal training program. If you do not see any results within the first 2 months of working with us, they will refund you the remaining sessions.
They were also featured in various publications such as Yahoo! Sports, Augustman and Shape.
7. Urban Active Fitness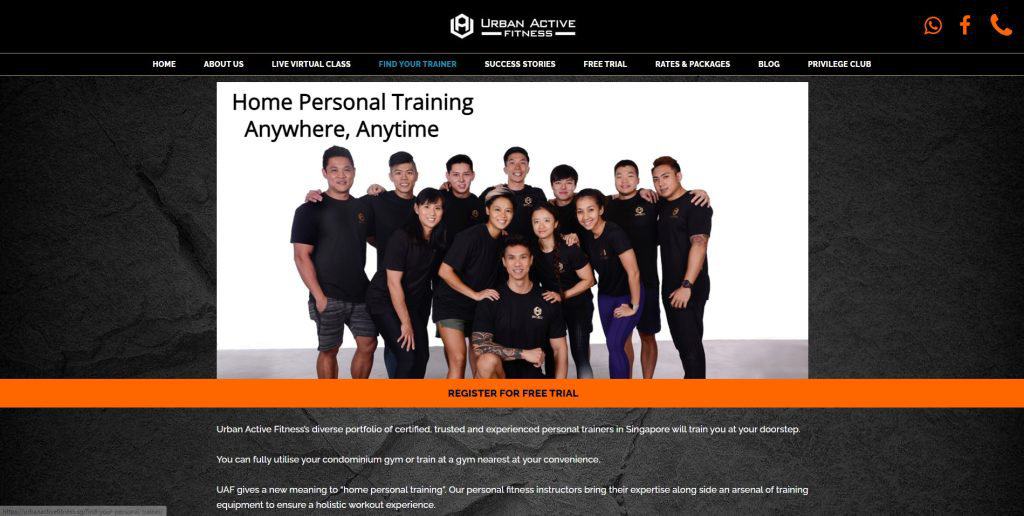 Urban Active Fitness comprises a diverse portfolio of certified, trusted and experienced personal trainers in Singapore that will bring their expertise along with training equipments to give you a holistic training experience.
Select from a list of personal trainers and you will then go through a 60 minutes session with your selected personal trainer. They will provide a full body assessment to decide on a training programme best suited for you as well as a discussion on macros, nutrition and customization of diet plan.
The training session will be conducted at the place of your convenience whether it is your condominium gym or the gym nearest to you. If you are interested, you will be able to sign up at a rate starting from a basic S$95 per class.
For more intensity, Urban Active Fitness offers live virtual HIIT classes (kickboxing, animal flow and full-body workout) starting from 2 sessions (30 days expiry) at S$24.
8. RAW Active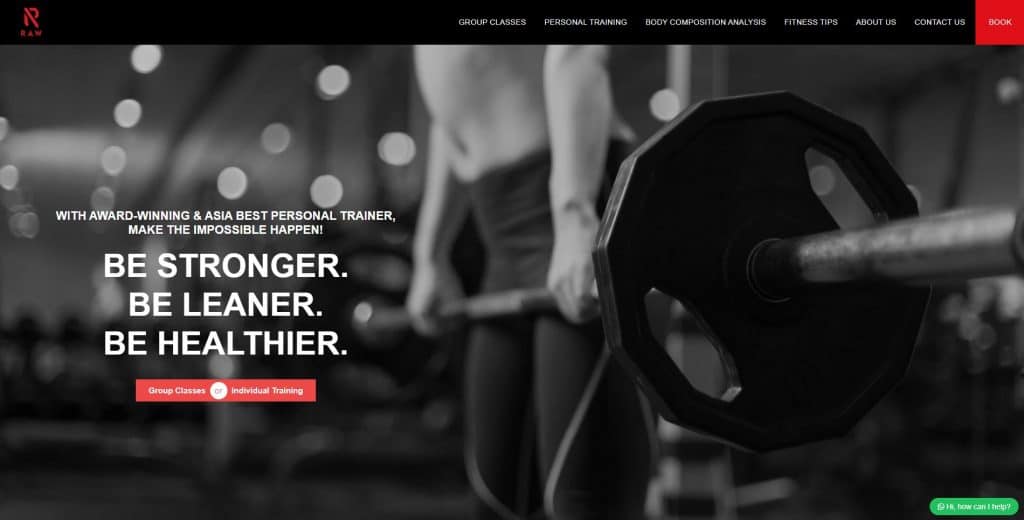 RAW Active was founded by Mr Glenn Ang, who has 10 years of experience coaching fitness enthusiasts.
He is also the only Personal Trainer in Asia who has clinched the prestigious Personal Trainer of the Year Award twice.
The centre's personal fitness training program differentiates itself in three ways.
First, it offers a flexible training schedule to meet your lifestyle needs.
Secondly, the program is highly structured.
This is perfect for individuals who are new to the gym or who require a structured program to meet a specific goal.
Thirdly, the program is customised to your needs, making it ideal for individuals with medical conditions, as well as movement and/or flexibility restrictions.
9. One Personal Training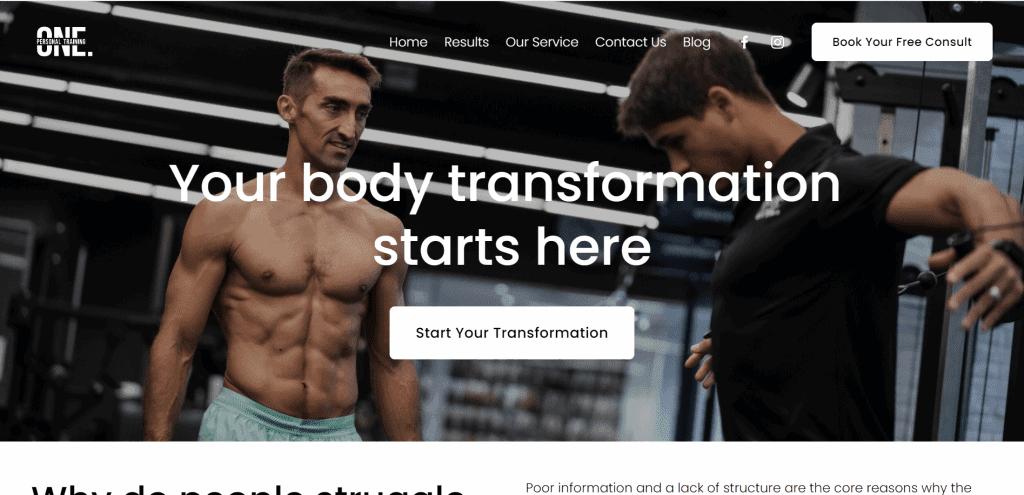 One Personal Training will conduct a personalised fitness assessment for each client before you commence your training program.
Their team will analyse your current body fat composition, and undertake a pre-exercise test.
After analysing the results of your body fat composition test, the team will use scientific principles to design a nutrition plan that is tailored to your needs.
Every two weeks, the team at One Personal Training will re-assess your progress, as well as tweak your training programme and dietary plan.
These regular check-ins reveal how far you've come, and in most cases, serve as an additional motivation.
10. Strength Avenue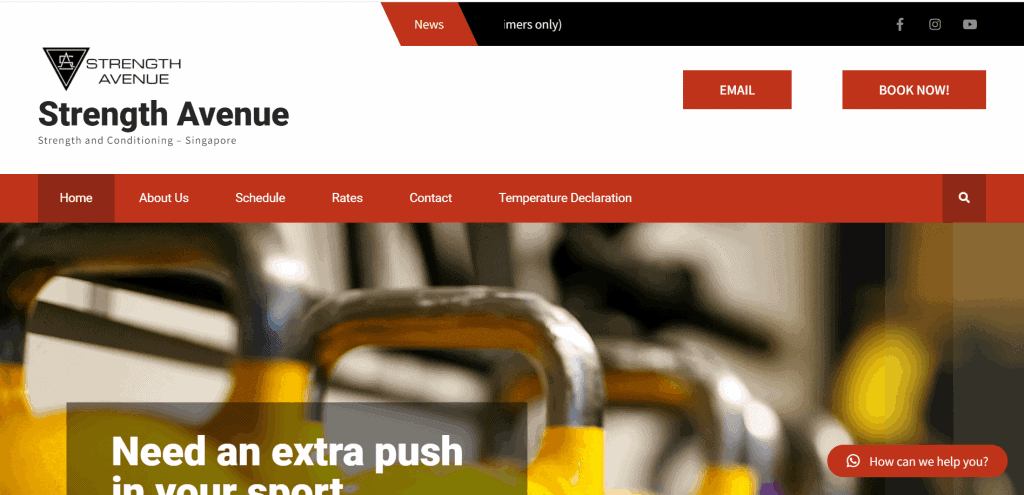 Founded in 2016 by Head Coach Andyn Kadir, Strength Avenue has had more than 2,000 clients walk through their doors within a short span of four years.
Strength Avenue comprises a team of personal trainers who have a variety of backgrounds in everyday fitness, movement training, weight-loss, physique training, sports performance and strength sports.
Private sessions are usually held. For those who love to train with friends, they also conduct semi-private group training classes throughout the week.
If you're keen on powerlifting, Strength Avenue is also home to a team of powerlifting athletes who began from ground zero.
They have grown to become multiple national record holders and medallists in their respective weight classes.
11. Bryan's Fitness Federation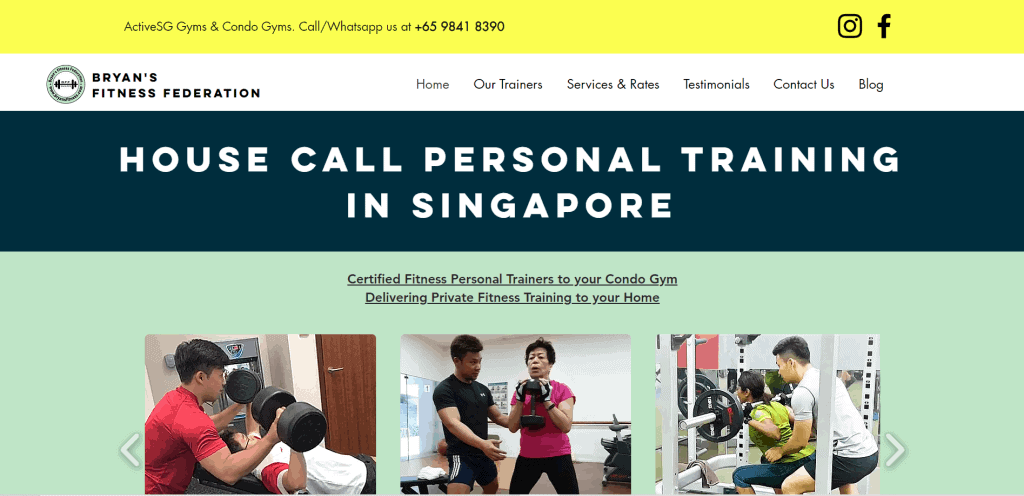 Looking to work out with a personal trainer in the comfort of your home?
You can now do so with Bryan's Fitness Federation.
They will send their trainers to conduct fitness sessions at your condominium's gym or an ActiveSG gym near you.
Their Learner's Pack, which comprises 12 sessions of 1 to 1 personal training, starts from S$1080. Each session lasts 60-70 minutes.
Beginners can also look forward to fully customised workouts based on their individual needs.
All their trainers are professionally certified and are trained in First Aid.
12. The Loft Gym
The Loft Gym is probably the best-equipped boutique gym for fitness physique training in Singapore.
It is a five minutes' walk away from three MRT stations (Bugis, Bras Basah, Bencoolen).
Starting from S$90 per session, each personal training session, conducted by their team of experienced personal trainers, at The Loft Gym lasts 50 to 55 minutes.
If you still have any doubts, you can sign up for a free trial session that is 30-minutes long.
There's even better news if you decide to sign up as a member.
The Loft Gym is open 24/7 to members via personal access key tag.
Non-members, on the other hand, need to visit during Visitor Hours for a tour or to sign up for a program.
13. P.I.T. Personal Trainer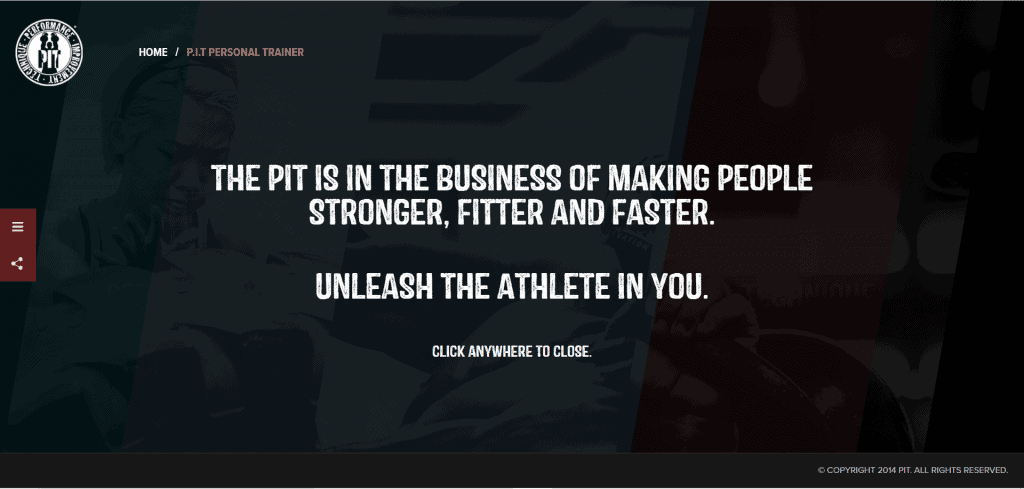 Wondering what the "P.I.T." in P.I.T. Personal Trainers stands for?
It stands for Performance, Improvement and Technique, underscoring the company's promise to unleash the beast in its clients through physical training.
If you're looking for a personal training program that incorporates a variety of training modalities, P.I.T. Personal Trainer is the way to go.
Their training programs include powerlifting, kettlebell training, tactical fitness, and even Muay Thai (Thai boxing)!
Plus, their personal trainers (also known as PITmasters) possess a wealth of experience and qualifications, so you know that you are getting what you pay for.
Conclusion
Do you have any reviews and comments to share regarding our choices for the best personal trainers in Singapore?
While SBO is committed to supporting our local businesses, we welcome any feedback and anonymous sharing regarding your experience with the listed personal trainers in Singapore.
We hope that this guide will be useful in helping you to make an informed decision when it comes to finding the best personal trainer in Singapore.
Explore More Content