10 Best Archery in Singapore for the Perfect Bullseye Shot [2023]
Improve your mental strength and focus through practising archery now!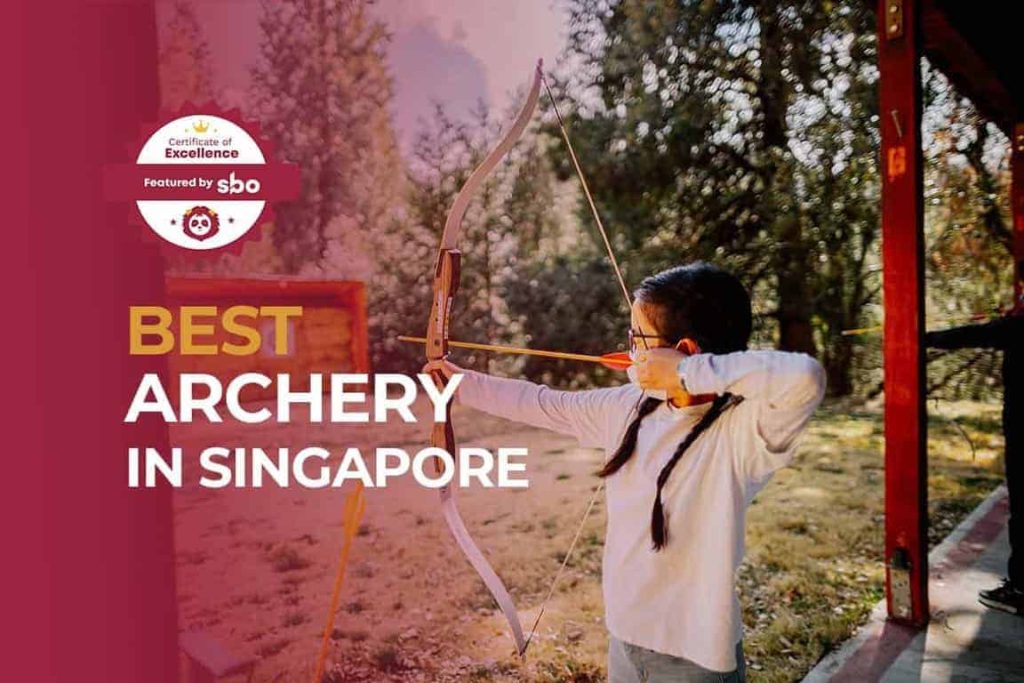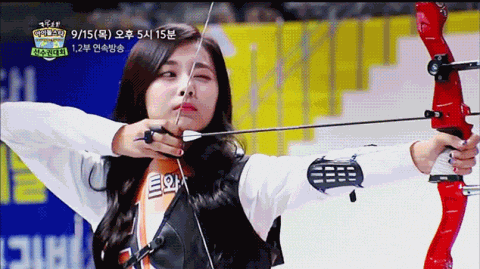 Inspired to be the next Katniss or Hawkeye? Why not start learning some real archery skills for yourself now?
Besides being a unique and cool sport, learning how to use the bow to shoot those arrows brings you several extra benefits.
A safe and fun activity for everyone (yes, even people with disabilities can play it too!), archery helps improve your physical strength and teaches you a growth mindset, and improves your mental toughness.
To help you find the perfect instructor to teach you proper archery skills, we have put together a list of the 10 Best Archery in Singapore in this article.
1. Salt & Light Archery
A one-stop archery solution for enthusiasts of all ages and levels, Salt & Light Archery, offers a wide range of services that includes Beginner Course, Youth Classes, Recreation, Private or Cooperate Events, and Archery Pro Shop.
"More than just shooting arrows", as stated in their tagline, Salt & Light Archery believes that archery also helps to shape our values, build friendships and characters in the long run. Hence you can be sure to gain not only technical shooting skills but also valuable friendships there.
2. Traditional Archers Singapore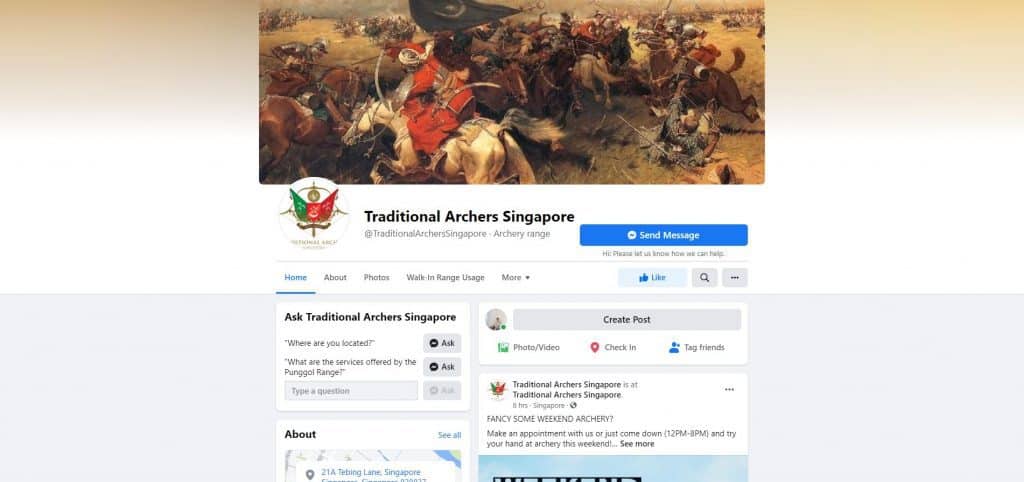 If you are someone who wishes to learn more about traditional Asiatic archery in Singapore, then Traditional Archers Singapore is just the place you're looking for.
Established in 2011, Traditional Archers Singapore is the 1st traditional archery club in Singapore to rediscover and bring back the art of the unique sport that the emergence of modern archery has undermined.
A day at the club will introduce you to the traditional archery, where you will only use traditional bows without arrow rest or sights to shoot accurately with instinct.
3. DM Archery Turf Club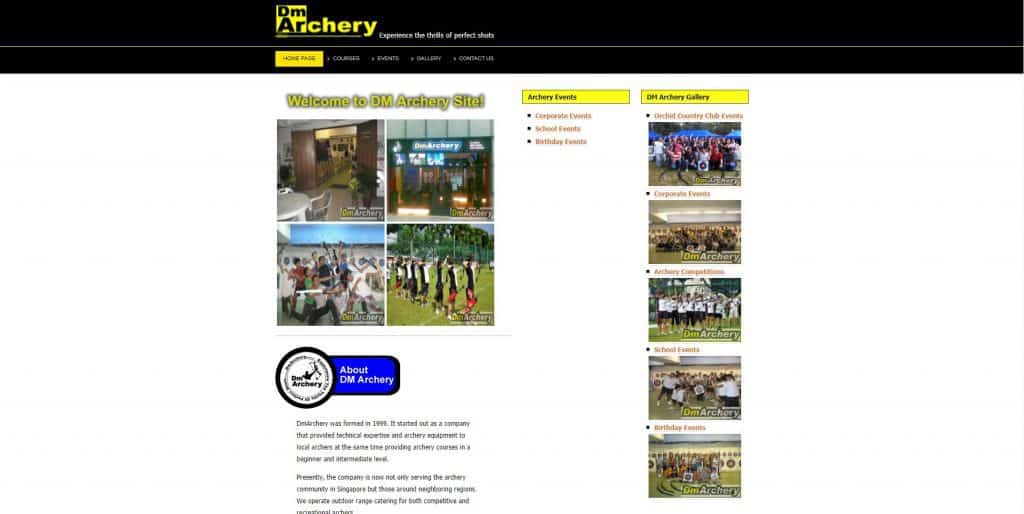 A cool archery range located in the beautiful and scenic Turf Club, DM Archery Turf Club offers archery courses taught by highly qualified instructors who are serious shooters themselves and have attended numerous competitions.
Besides providing technical expertise and archery equipment to the local archery community, DM Archery Turf club has also helped schools or corporate groups interested in organising archery events for their students or staff over the years.
4. Combat Archery Tag Singapore
The largest archery tag provider in Singapore, Combat Archery Tag Singapore has organised more than 12,000 events for over 1,000,000 happy clients from Fortune 500 companies, Government Agencies, Military, Schools, and many more.
With multiple convenient air-con venues (near MRT stations) across Singapore, Combat Archery Tag Singapore is the perfect place for archery team bonding games in the comfort of a cooling environment.
5. Flaming Arrows Archery Club

Founded in 2005, Flaming Arrows Archery Club was established to make archery both accessible and affordable for the local community in Singapore.
A private archery club based and registered in Singapore, the club offers programs designed to ensure a fun and unique learning experience for you.
Recommended for their quality services and the satisfaction of past customers, you can rest assured that you'll have the best learning experience under the guidance of professionally trained and certified passionate instructors.
6. Simply Archery Club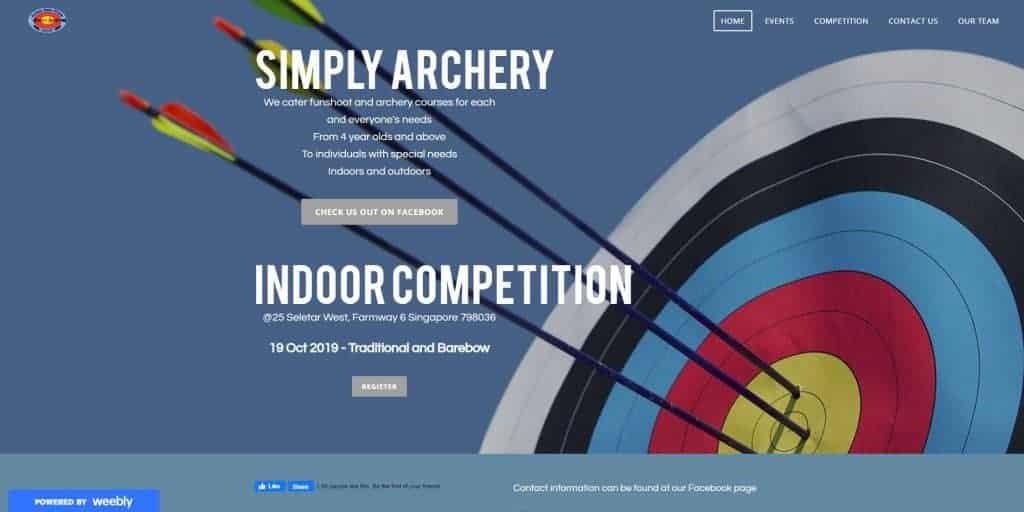 With an aim to make archery simple for everyone, Simply Archery Club provides services that include Trial Shoot, Fun Shoot, Basic Archery Course, and Intermediate Archery Course for anyone age 9 years and above.
Trained in recurve, compound, and traditional bows, Simply Archery Club is an ideal place to seek improvement in your archery skills in a friendly and kampung environment.
7. The Fun Empire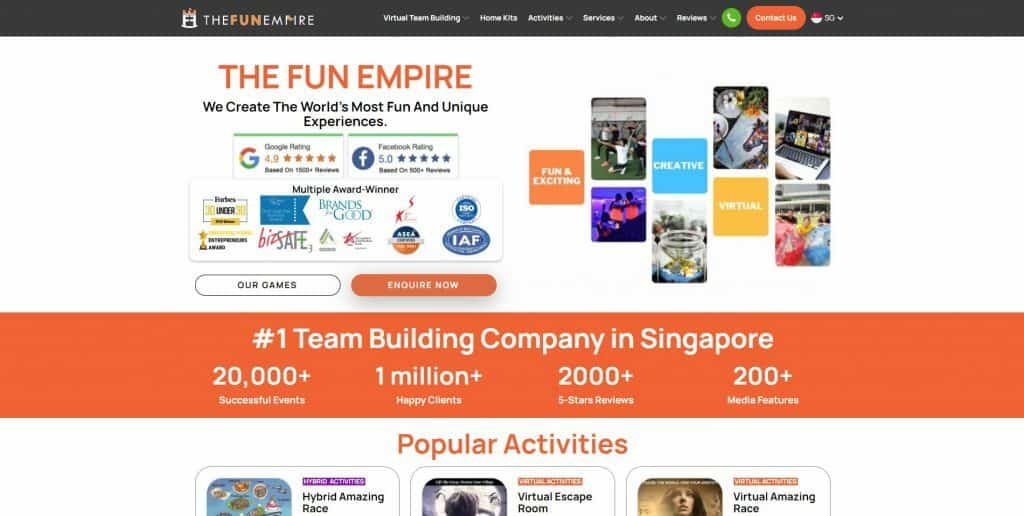 Unleash your inner Katniss or Hawkeye with the exciting and action-packed Combat Archery Tag games offered by The Fun Empire!
Designed to get your adrenaline flowing, The Fun Empire provides Neon Combat Archery Tag Package & Outdoor Combat Archery Tag Package at affordable pricing in a safe but fun environment to let you experience a unique real-life Hunger Games experience!
8. Pasir Ris Elias Archery Club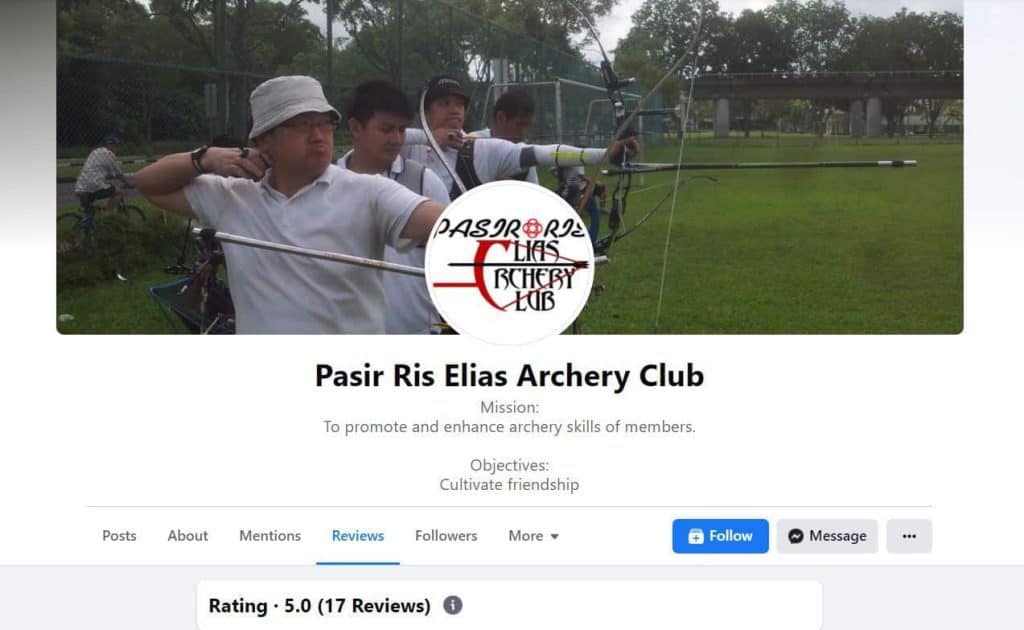 With a mission to promote and enhance the archery skills of members, Pasir Ris Elias Archery Club is established to help cultivate friendship within the local archery community through the archery courses and fun shoots held at their range.
With its range opened daily from 9 am to 9.30 pm on the 4th floor of Pasir Ris Elias Community Club and the field beside White Sands Shopping Centre, Pasir Ris Elias Archery Club is for anyone interested in archery as a leisure activity or a competitive sport.
9. The Archery Academy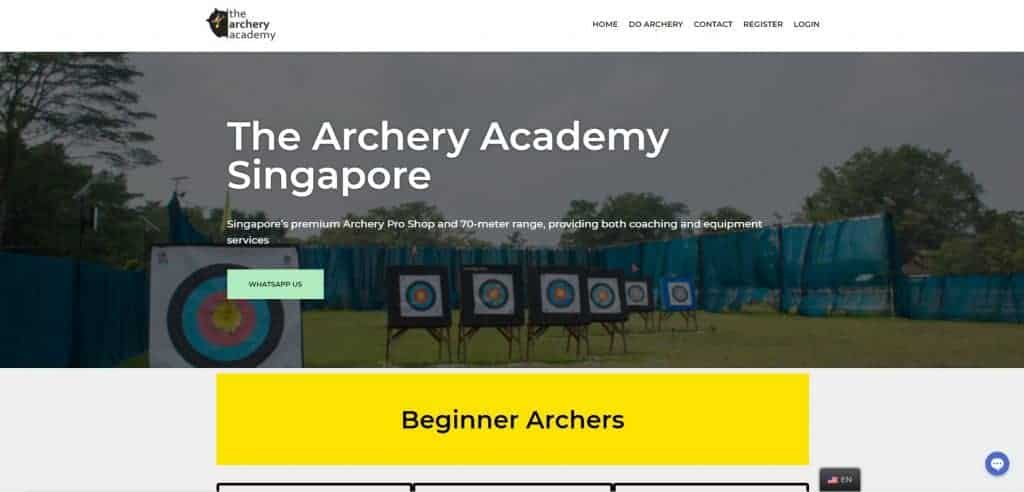 Singapore's premium Archery Pro Shop and 70-meter range, The Archery Academy provides both coaching and equipment services to all archery enthusiasts locally.
Professional and helpful, the team at The Archery Academy will take the time to listen to your enquiries and assist you in making good decisions related to the sport to help you improve all-roundedly as an archer.
10. Telok Blangah Archery Club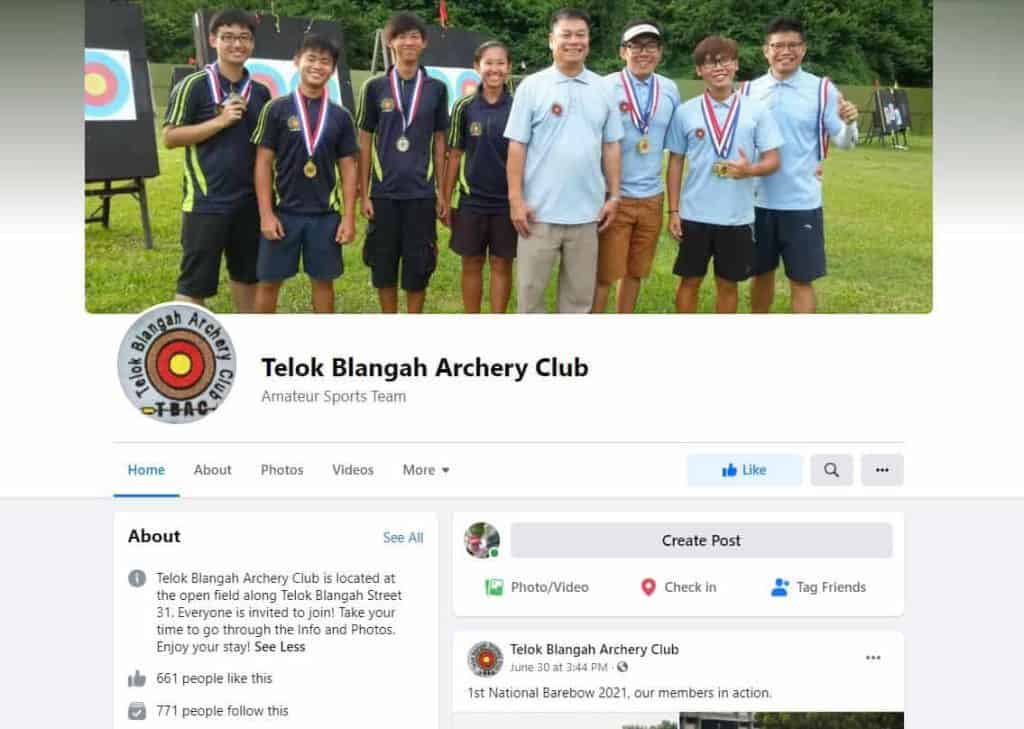 Founded by Mr Richard Yip and Mr Frankie Yat in 2005, Telok Blangah Archery Club is an interest group for FITA Barebow, Traditional, Target and Field Archery in Singapore.
Once a club that is largely made up of retirees and fairly senior working people, the club has evolved to make a strong mark in local competitions with a significant number of its members in the Singapore National Archery Team.
Always welcoming new members to join its archery community, you'll definitely be able to have fun and improve your archery skills at Telok Blangah Archery Club.
Conclusion
Do you have any reviews and comments to share regarding our choices as to where you can find the best archery in Singapore?
While SBO is committed to supporting our local businesses, please feel free to share any experience or thoughts you have. We welcome any opinion regarding the listed archery in Singapore.
We hope that this guide will be useful in helping you when it comes to finding the best archery in Singapore.
Featured Image by Vince Fleming on Unsplash
Explore More Content