10 Best Golf Lessons in Singapore to Learn the Sport [2023]
Golf is often associated with being the "rich man sport" and many thus shun away from trying their hand at it.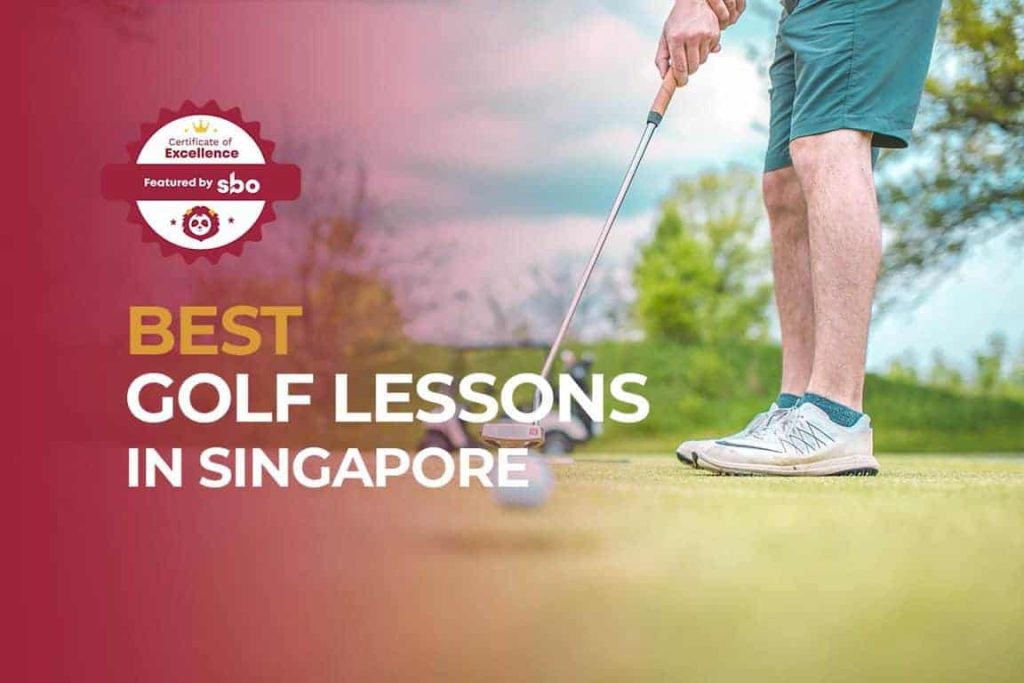 Golf is often associated with being the "rich man sport" and many thus shun away from trying their hand at it. Looking for the best golf lessons in Singapore but not sure which is most suited for you?
Golf academies in Singapore offer lessons for all levels – beginner, intermediate and advanced, catering to a range of audiences interested in this sport. We've shortlisted our top 10 best golf lessons in Singapore!
1. Champions Golf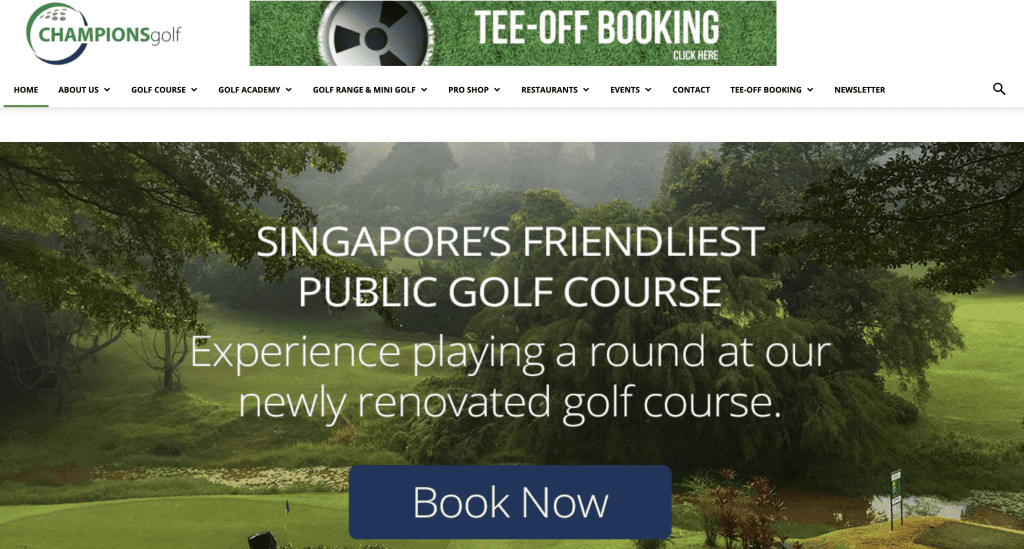 Champions Golf was established by Champion Professional Golfer and leading PGA Coach, Alan Murray and Garry Overy in 1998 to provide quality golf coaching for all types of golfers. CGA's motto is 'Learning Golf While Having Fun'. Their driving range facilities, golf course and 'country like' atmosphere certainly presents the individual with the best opportunity to learn in this manner.
Champions Golf also boasts a newly refurbished golf range, located in Bukit Timah for you to enjoy your next game of golf!
2. SgGolfCoach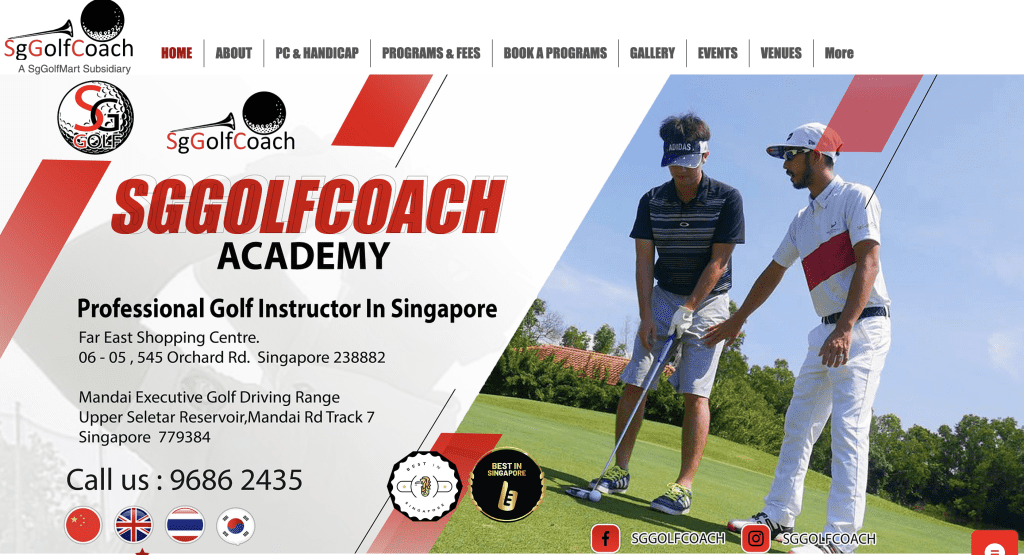 Sg Golf Coach like many other golf academies has a range of golf programs, each catered for people of different age groups and learning goals. Their team of well-trained and experienced golf coaches aim to deliver a relaxing yet great learning experience, making the golfing process as enjoyable and customised to each individual need as much as possible.
Their mission is to reignite golf participation levels in Singapore, by promoting the game in a fun, relaxed and enjoyable learning environment, encouraging customers to forge a lifelong love affair with the game of golf.
3. Jun Golf Pro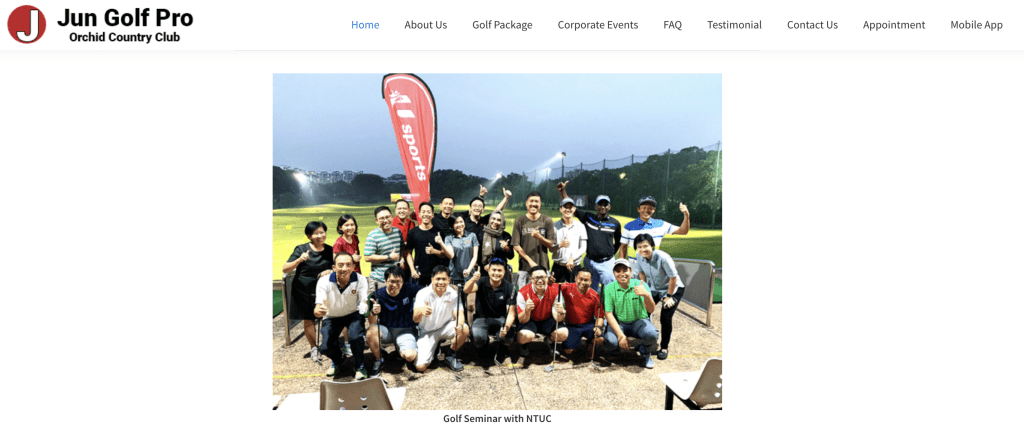 As the name of the golf academy goes, Jun Golf pro was started by teaching professional golf coach, Jun. The lessons are structured in such a way that allows you to master techniques that get you prepared to play on the golf course in as short as just having 10 hours of structured lessons.
Students have provided feedback that Coach Jun is clear and precise with his golf instructions, catering to both English and Mandarin speakers.
4. Star Golf Academy
We certainly like Star Golf for their well-qualified team of golf professionals who are Professional Golfers' Association (PGA) certified members. They offer various programs to suit all levels of learners and also customised training modules for golfers with specific goals.
If location is one of your concerns, you definitely would not have to worry as Star Golf is conveniently located in the Central Business District – Star Golf Academy is located at Marina Bay Golf Course (MBGC), Singapore's very first 18-hole public golf course, located at the South of the Central Business District (Tanjung Rhu).
5. Golftec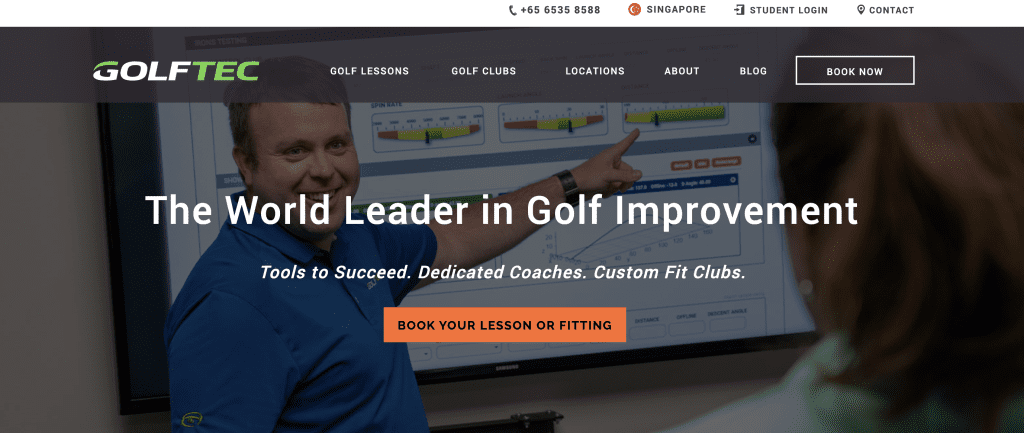 Golftec began its roots in Singapore in the year of 2017 where it is the flagship GOLFTEC center for Southeast Asia with six fully equipped teaching bays and one putting green. Their passionate coaches have all gone through the vigorous certification of GOLFTEC University to provide the same effective high-quality golf lessons.
We like them for their embracing of technology where instant video feedback and proprietary Motion Measurement Technology allows students to see real-time video and motion measurement simultaneously. This complements their coaching guidance to help you master your golfing craft.
6. Ultimate Golf Lessons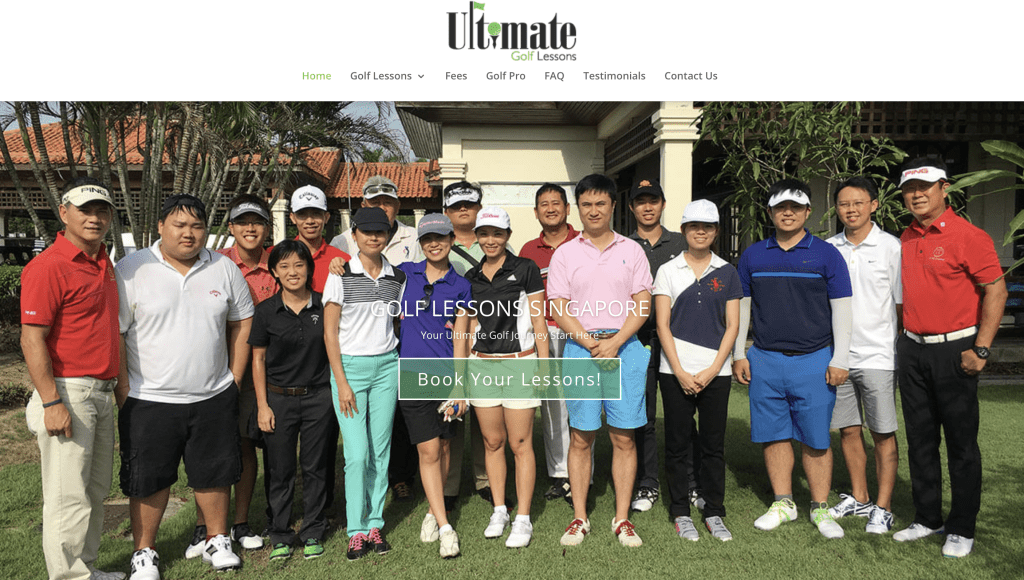 Ultimate Golf Lessons has multiple locations located all across the island, making it easier for you to find one that suits you or if you'll just like to have a variety in golfing ranges, this might just be the golf lesson for you! They have golf courses located at Bukit Batok, Bukit Timah, Yishun, Mandai and also Batam.
Their team of accredited coaches with multiple years of experience aim to assist golfers of all ages to achieve their goals.
7. The Golfing Lab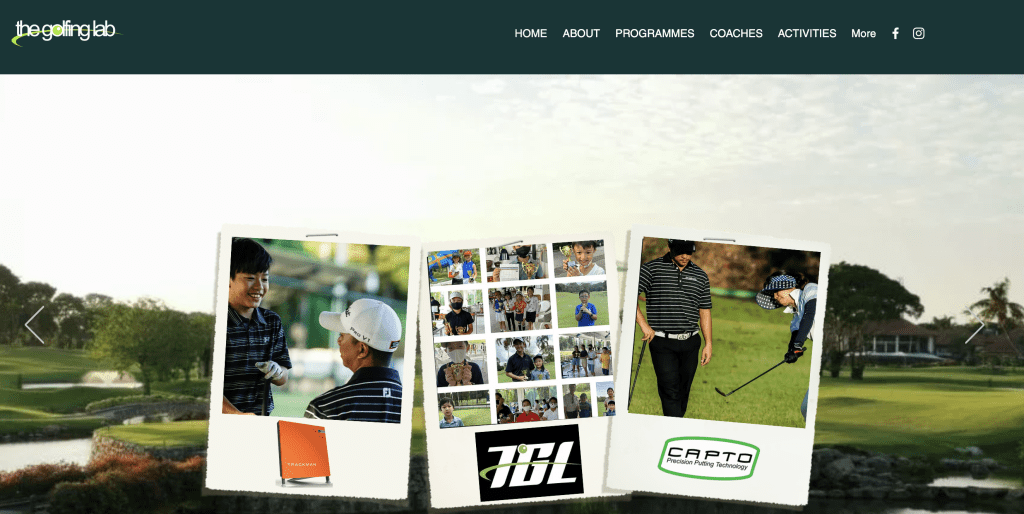 The Golfing Lab promise – the ultimate learning experience in golf. They have development programmes that aim to provide a consistently high level of coaching to avoid any student being "left behind" as well as creating a sense of autonomy and self-sufficiency through great coaching.
Furthermore, NSRCC members are entitled to a 20% discount on the existing packages!
8. International Golf Institute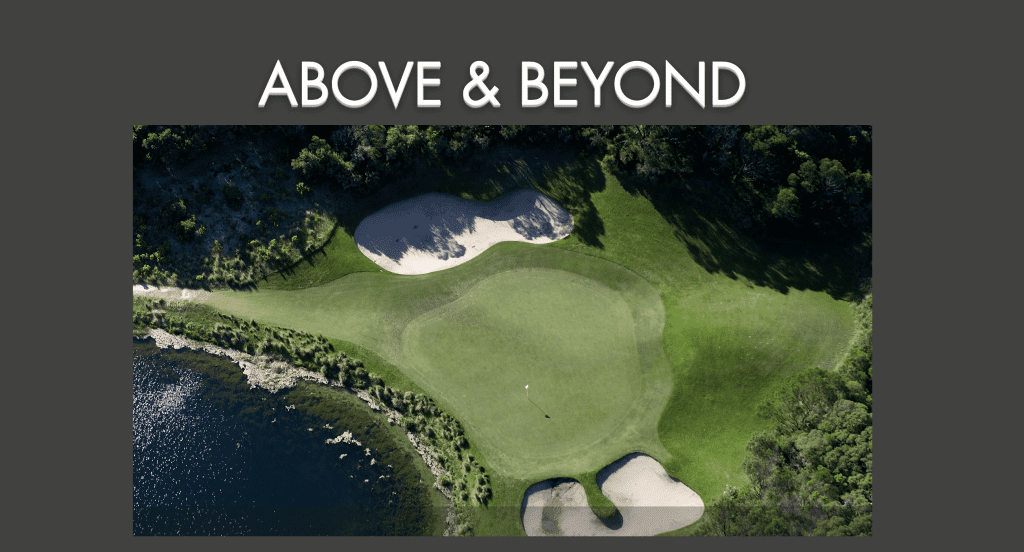 International Golf Institute – Going above and beyond for you. They operate out of NSRCC's Sky Range, the very first suspended driving range in Southeast Asia! Rest assured that their team of golfing professionals are well qualified.
IGI's team of professionals forms the fabric of the academy; their professionals are some of South East Asia's & Singapore's most experienced, qualified and recognised PGA Golf Coaching Professionals. All of whom are Full 'AAA' Australian, British and/or Singapore PGA Professionals.
9. Lead Better Golf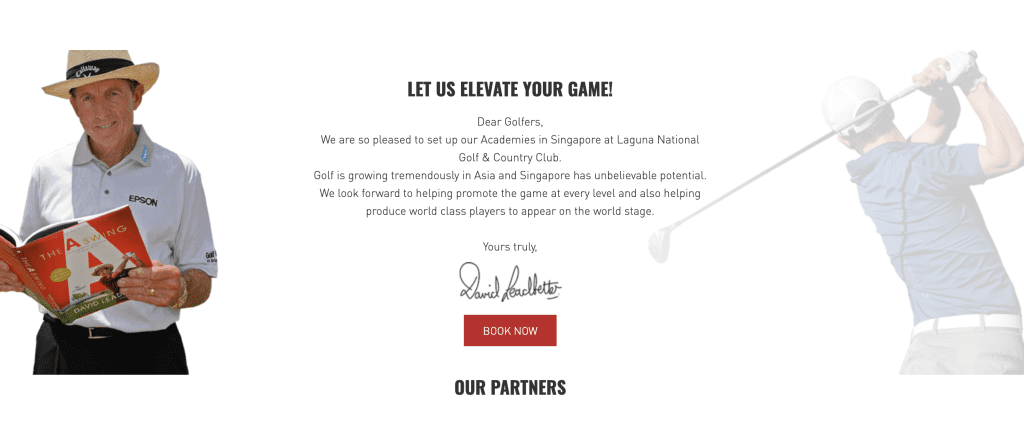 Located in Laguna National Golf & Country Club, the dedicated and highly skilled team is here to help both members and the public hone their golf skills and truly benefit from world-class coaching.
Individual private golf lessons are also available at the new Leadbetter Golf Academy, providing world-class golf education to aspiring golfers.
10. Singapore Golf Academy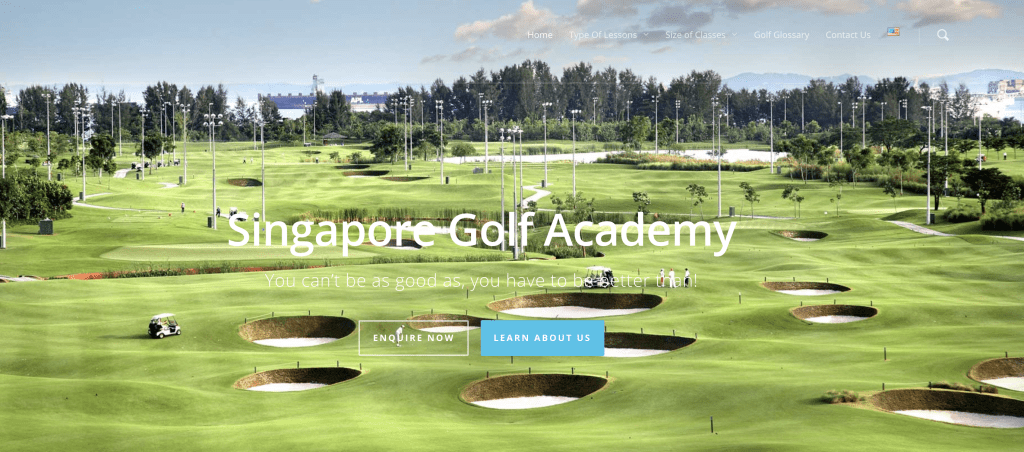 Their golf lessons can provide you with all the fundamentals you will need to establish a consistent and proper golf swing. The coaching by their professionals will help you master your grip and stance.
They would also ensure that you are well guided through each phase of the golf swing to help you develop a way to strike the golf ball cleanly and consistently. Indeed one of our top 10 picks for the best golf lessons in Singapore!
Conclusion
Do you have any reviews and comments to share regarding our choices for the best golf lessons in Singapore to hone your golfing skills?
While SBO is committed to supporting our local businesses, we welcome any feedback and anonymous sharing regarding your experience with the above-listed best golf lessons in Singapore.
We hope that this guide will be useful in helping you to make a better decision when it comes to finding the best golf lessons in Singapore.
Featured Image by Courtney Cook on Unsplash
Explore More Content