10 Best Pottery Class in Singapore to Shape Your Next Challenge [2023]
Got an afternoon to spare? Potter about these 10 best pottery class in Singapore for a meaningful experience!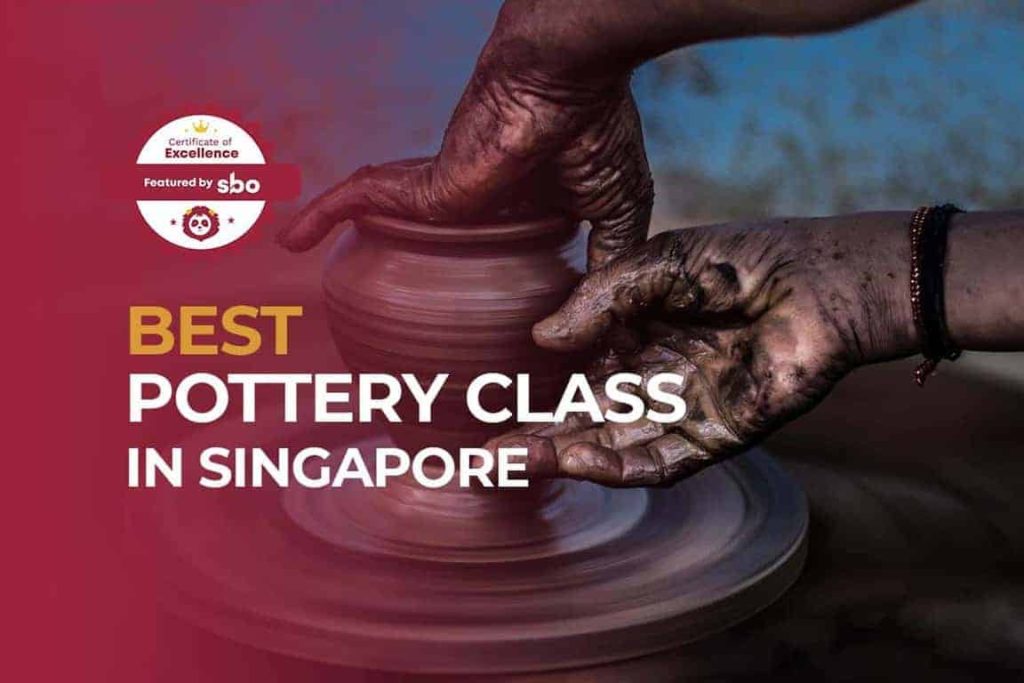 Pottery is an ancient invention that has withstood the test of time. It mainly involves firing ceramic and clay materials at blazing temperatures to forge various objects. It has been practiced for centuries all over the world, making its presence felt in countries like Japan, China, the Middle East, Africa and Russia.
Today's pottery has evolved to encapsulate rich and varied adaptations, and widely embraced throughout different age groups as a leisurely and rewarding activity. Each piece of hand-molded pottery has its own distinct touch and uniqueness, giving it an artistic and wholesome appeal.
Modern pottery is often brilliant with luxurious glazes, striking motifs and whimsical shapes. Crafted for various purposes, be it decorative, for practical use, or as gifts, we're sure you'll get fired up with these 10 best pottery class in Singapore!
1. The Potters' Guilt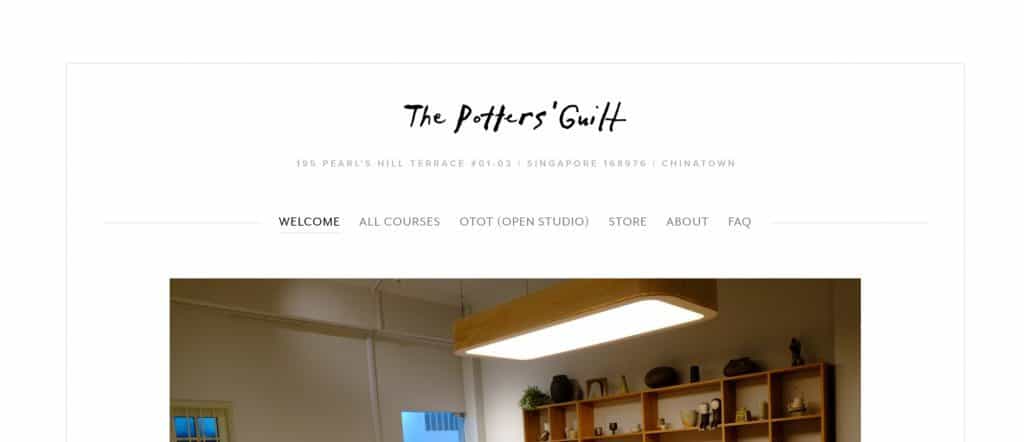 Let your creativity soar in The Potters' Guilt's homely and well-equipped ceramics studio! Let the skilled practising artists guide your learning journey to craft the best version of yourself. Swing by after work to take part in its cosy class settings or even host your next team-building activity!
Classes are priced from $55 onwards depending on your choice. The alumni can also continue to hone their skills at the Own Time Own Target (OTOT) programme, being granted complete access to the studio facilities to do so. Simply head down whenever you wish to at your own convenience.
Browse through the online store to purchase gorgeous glazes like the AMACO Potter's Choice, AMACO Celadon, AMACO Satin Matte, and AMACO Shino to complete your pottery piece.
2. Terra & Ember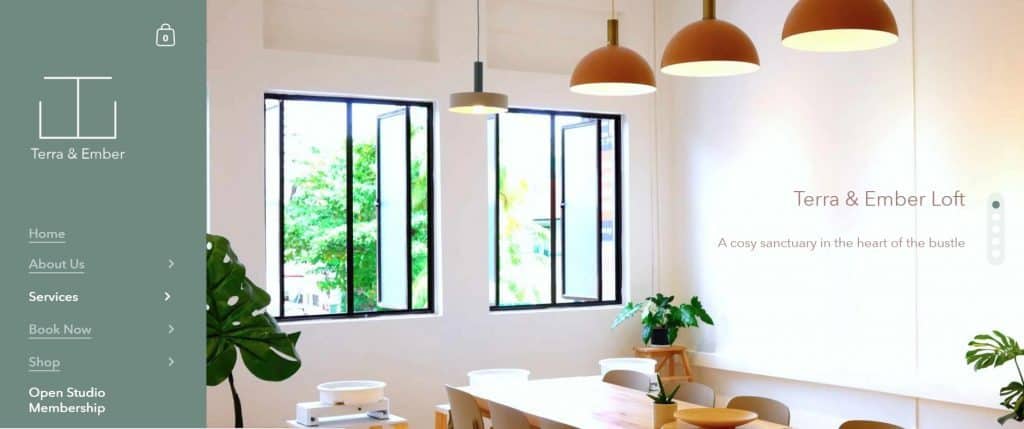 Initiated by a husband and wife with a fervent passion for pottery and ceramics, Terra & Ember is a modest home studio in Singapore. The ceramics are fondly made and largely inspired by the ecology around the shop's unique location on the second floor of a temple along a bustling cultural district.
Terra & Ember has also had its minutes of fame being featured across multiple publications. Seek refuge in the cosy and calming space where you'll be able to concentrate on the task at hand. Classes revolve around the wheel throwing technique, together with novel mini pottery and travelling pottery services.
You and your loved ones can pick up this art wherever you wish to, making it a suitable choice for private events or a fun artistic session at home. A minimum of 6 people is required. The studio also sells stunning tableware and plant pots for those with green fingers!
3. Urth&Phire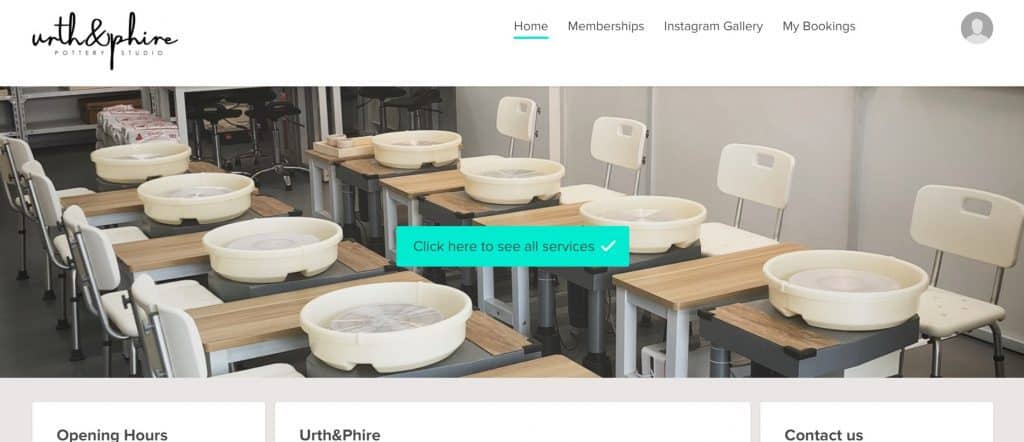 Urth&Phire is a specialised pottery studio founded by a committed ceramics artist. It focuses on handcrafted practical wares, ceramic tile murals and sculptures. At the studio, participants are encouraged to take an experimental approach to this classic craft. It aims to create an inspirational and tranquil ambience for you to let your imagination take flight.
Customised workshops are available for company team-building purposes, and it also offers pottery classes for all ages. Seasoned potters can join the studio practice package to continue the art as a hobby after finishing the available courses. Simply book a slot whenever you want.
If you're not certain if you can commit to fixed classes, you can sign up for the single trial lesson at $60 to try your hand. The flexible booking system caters to your convenience, allowing you to take charge of your schedule.
4. Studio Asobi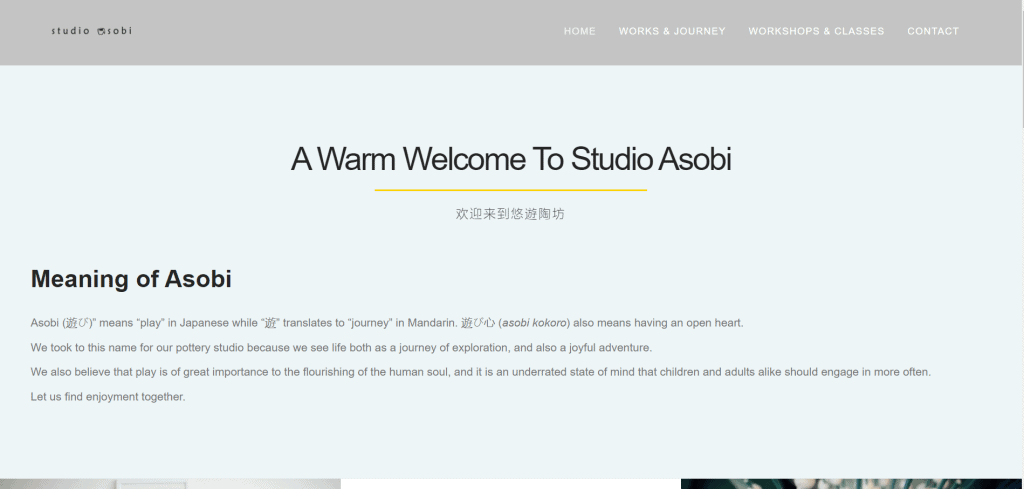 The loving folks behind Studio Asobi regards the journey of life as a voyage of exploration and exhilarating adventure. It strongly believes in the holistic value of play, with the hopes of using pottery as a medium for it to take place. Each vessel created is affectionately named, weaving wonder and imagination into every masterpiece.
Here, you'll find single-session introductory pottery workshops, normal pottery lessons, team-building sessions and even a soothing spiritual retreat in the comforting home studio. Pottery is a channel that it uses to bless others in need, pledging a cut of its proceeds to use its skills. For example, it teaches pottery to injured migrant workers, and offers part-time employment for needy young mums and pregnant women.
Sign up to create your own unique vessel, which you can collect within 2 – 3 weeks. However, the duo have recently taken a sabbatical, and they'll be back from their break soon enough! Stay close for more updates on the re-opening.
5. Thow Kwang Pottery Jungle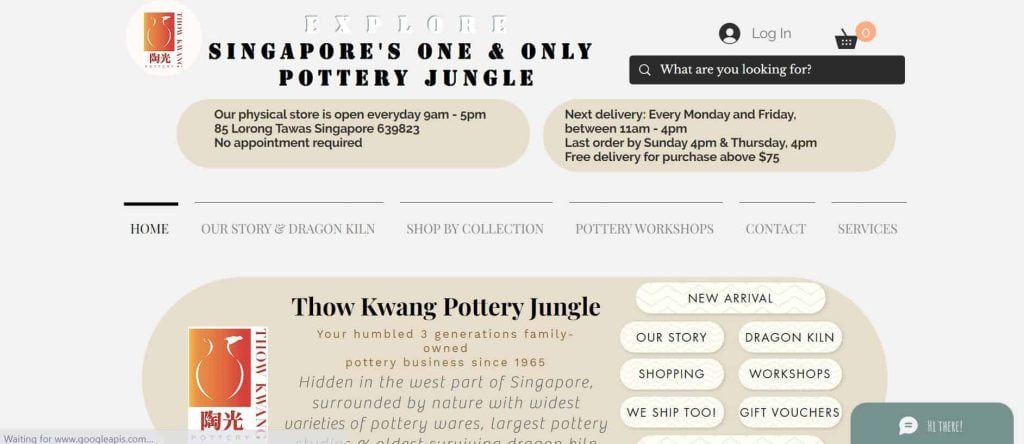 Ever heard of a pottery jungle before?
Thow Kwang Pottery Jungle is Singapore's first and only such place, and home of one of the oldest dragon kiln on the island (yes, it still fires up to a roaring sight). Its rich and unique history highlights its shining contributions to our economy, and generation after generation, it's been shaping and remolding itself to meet the ever-changing demands and needs of consumers.
Today, under the guidance of the 3rd generation owner, Thow Kwang has an online presence, conducts workshops, supplies its wares to cafes, hotels and restaurants, and participates in art markets and exhibitions alike. Here, potters draw inspiration for their pieces in the natural environment.
Workshops are held at the dragon kiln and you can decide on your preference, be it a one-off session, private group, long-term course, rare pet paw stamping workshop, or even take a cool dragon kiln tour. Browse through its extensive collection of wares on its online shop or physical shop!
6. Common Touch Craft Unit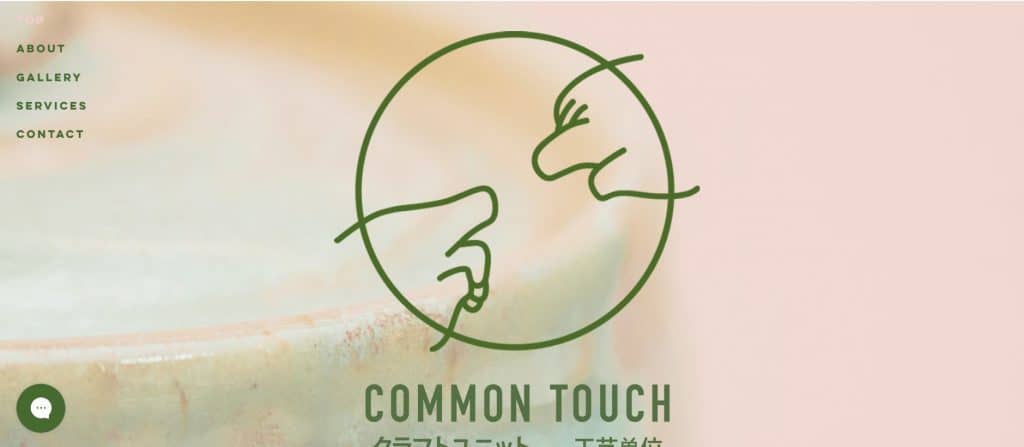 Common Touch is led by an artistic duo, one of which has had the prestige of having her works featured across different events locally and overseas. The studio is airy and inviting, an ideal abode for you to unleash your creativity and immerse yourself in the joy of creation.
It offers art jamming sessions that last 3 hours with all equipment provided. Be at ease knowing that the experts will be there to guide you along the way. Should you wish to conduct a team-bonding activity to build rapport, you can also sign up for a corporate event. Bag home meaningful gifts that can be fully customised as well!
Classes are varied in theme, ranging from Sake Ware Painting to Vase workshops and plenty more.
7. Padme Hum Studio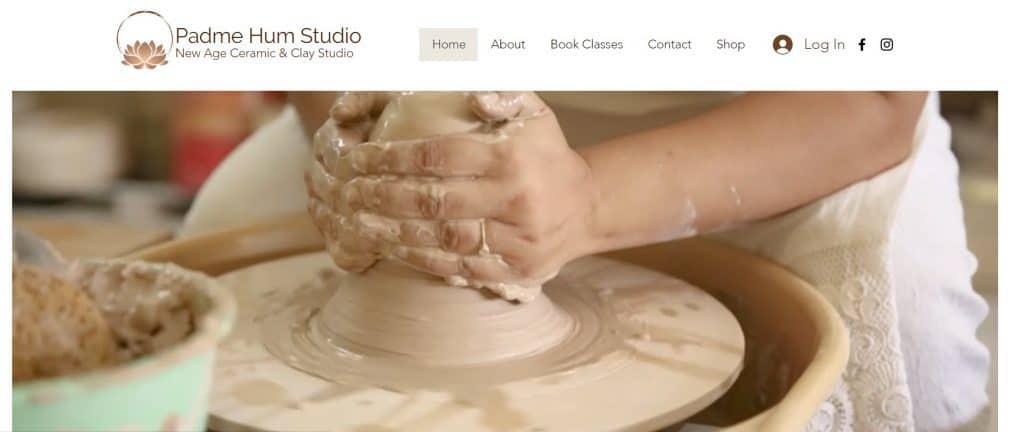 Padme Hum believes in your individuality. Its intimate classes and calming unstructured environment let you focus on your craft just the way you like it. Students are encouraged to express themselves to make their own exclusive pieces. Expect to learn key hand-building techniques, wheel-throwing skills and more to support your goal.
Find your own one-of-a-kind beauty within yourself, and let it flourish through your pottery masterpiece! The price includes everything you need to complete your handiwork, including the clay, tools, materials and firing. Take your creations home and let your imagination soar.
Classes are priced from an affordable $45, with individual and group classes to choose from. You can also bag home some of its intricate pottery pieces sold!
8. Ceramic House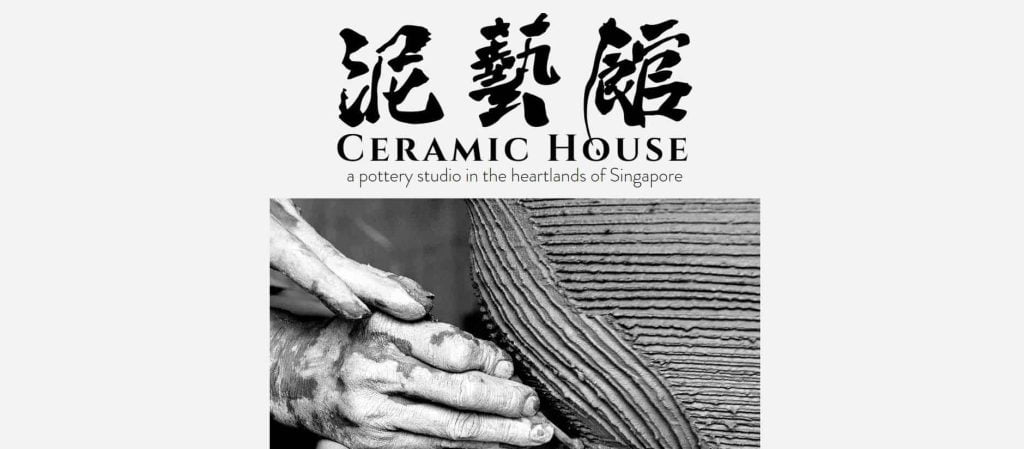 Ceramic House's history began way back in the 1980s, when two avid potters came together and set up the pottery studio. Poring through many books on the craft and persevering with a steely determination throughout endless trials and experiments, the master potters behind Ceramic House came to where they are today.
Sign up and be a part of its close community made up of pottery aficionados and artists. Perhaps, you can even embark of the same path as others did before you by setting up your own studio! Over the years, Ceramic House has stayed true to its craft, churning out only handmade, uniquely formed pieces of pride.
Beginner classes, advanced classes, children's classes and bonding classes are available to pick from. Newcomers can also give it a go at the 2-hour trial classes. Note that firing charges are not included in the stated prices! The fees are dependent on the weight of the clay fired, together with a minimum charge of $3 for every completed product.
9. Mud Rock Ceramics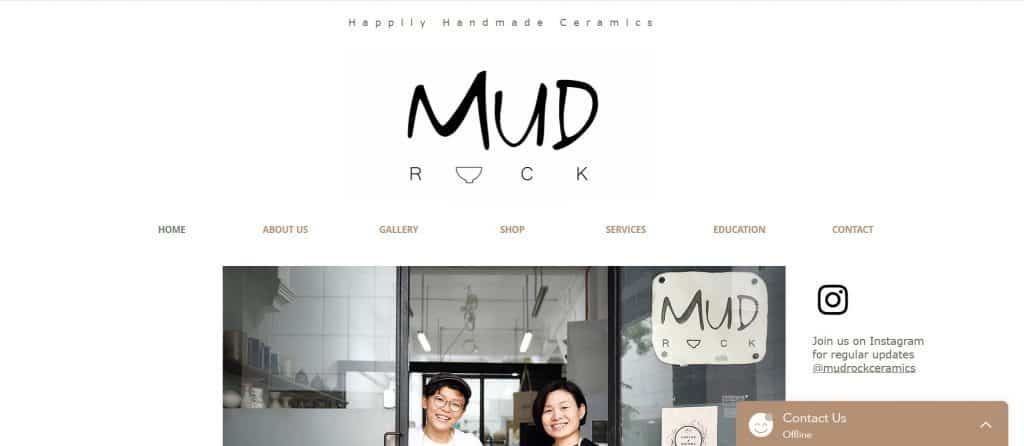 Established by two professional ceramics artists, Mud Rock is a ceramics studio that has forged a reputable name for itself. Its customers include design firms, restaurants, government bodies, individuals and architecture businesses. The founders use their local and international experience to provide consultation on different ceramics projects.
The studio produces its own works with its complete suite of kilns, glaze laboratory and equipment. Pottery classes are open to both children and adults alike. Trial lessons are also offered at $83 per person. Private group classes are available for sizes of at least 10 people, with flexible details you can personalise.
Mud Rock also contributes by giving back to the community via hosting and working hand-in-hand with NGOs or Homes. Since these projects are mostly gratuitous, it usually takes part in one event per year.
10. Bethel Pottery by Studio MC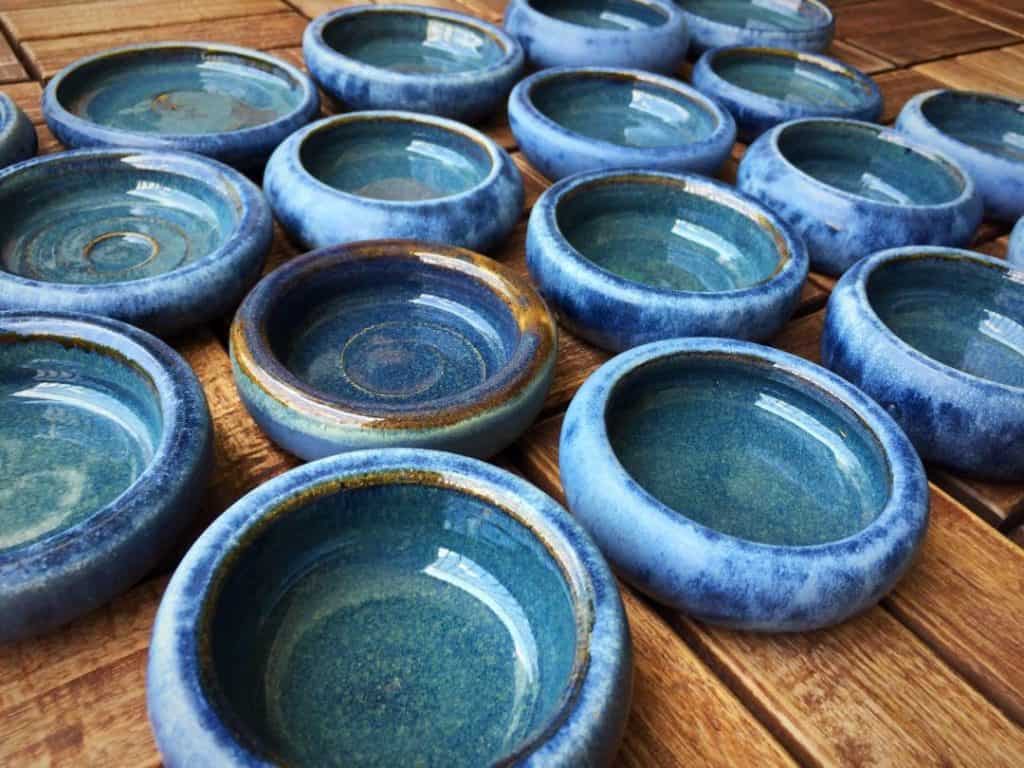 Enter a respite away from the stresses of everyday life and unwind as you watch the therapeutic shaping of your pottery piece at Bethel Pottery. In this snug and cushy studio, you'll be able to discover charming stories, motivational thoughts, and inspirational art you can peruse and purchase.
This studio is also run by Robert Min Chen a fiercely passionate pottery lover with a wealth of teaching experience in various institutions as an arts educator. His large-scale pottery commissions are also displayed in NUH, ITE Headquarters, and Woodlands MRT station, schools and plenty more – have you noticed them?
Here, a single session costs $90, or you can also choose to sign up for the packages. Learn from a true master of the arts and begin your meaningful journey today!
Conclusion
Do you have any reviews and comments to share regarding our choices for the best pottery class in Singapore?
While SBO is committed to supporting our local businesses, we welcome any feedback and anonymous sharing regarding your experience with the listed pottery class in Singapore.
We hope that this guide will be useful in helping you to make an informed decision when it comes to finding the best pottery class in Singapore.
Featured Image by SwapnIl Dwivedi on Unsplash
Explore More Content