9 Best Art Therapy in Singapore for a Calmer Spirit [year]
Calm your mind and soul through the 10 Best Art Therapy in Singapore.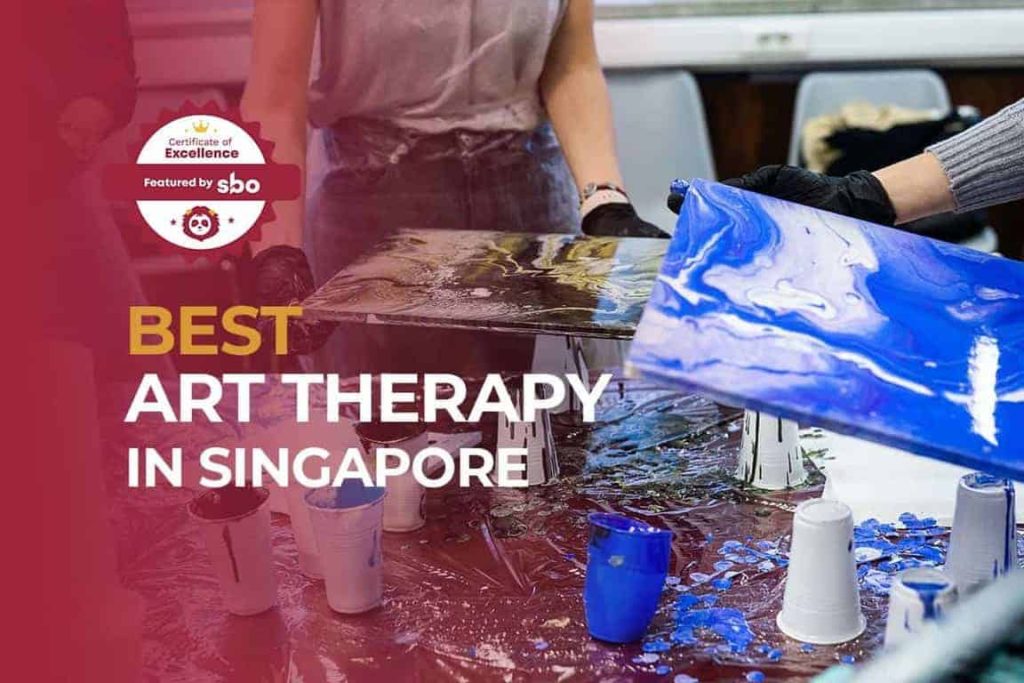 Facing immense pressure from everyday school and work, many Singaporeans have begun searching for ways to cope with the intense stress placed on their minds and bodies.
One of the many avenues that are most commonly sought after for healing and relaxation is art therapy.
Art therapy uses artistic methods to foster healing and mental well-being through techniques such as Collage, Colouring, Doodling and scribbling, Drawing, Finger painting, Painting, Photography, Sculpting and Working with clay.
Not sure where to begin? No problem. We have listed the 10 Best Art Therapy in Singapore for you to guide you through your very first session.
1. Creative Earth Art Therapy
Striving to be client-centred, Creative Earth Art Therapy aims to build strong therapeutic relationships by focusing on every individual's strengths to inspire personal growth, journeying together with them on the path of healing.
A credentialed art therapist who works with adults and children in Singapore to explore and manage emotional, behavioural and mental health concerns, Shu Yin will lead you through the session and help you discover your innermost desires and emotions.
2. Solace Art Psychotherapy
Established in 2017, Solace Art Psychotherapy was founded to advocate mental wellness and art therapy among the Singapore community.
Professional private practice and recognised social enterprise by raiSE, Solace Art Psychotherapy has worked with multiple government agencies, charitable organisations and private institutions to build better awareness of art therapy through art therapy sessions.
3. Daylight Creative Therapies
With a strong belief in fostering clarity, promoting healing, and encouraging growth within clients' lives through creative art expression, Daylight Creative Therapies aims to provide a safe and supportive environment for all clients to express their innermost self freely.
At Daylight Creative Therapies, the techniques used includes:
• Visual journaling
• Process-painting
• Dreamwork and intuitive imagery
• Character development in doll making
• Play and sensorimotor engagement
• Poetry and creative writing
• Narrative therapy and storytelling
• Schema therapy or archetype work
4. Artisan Han's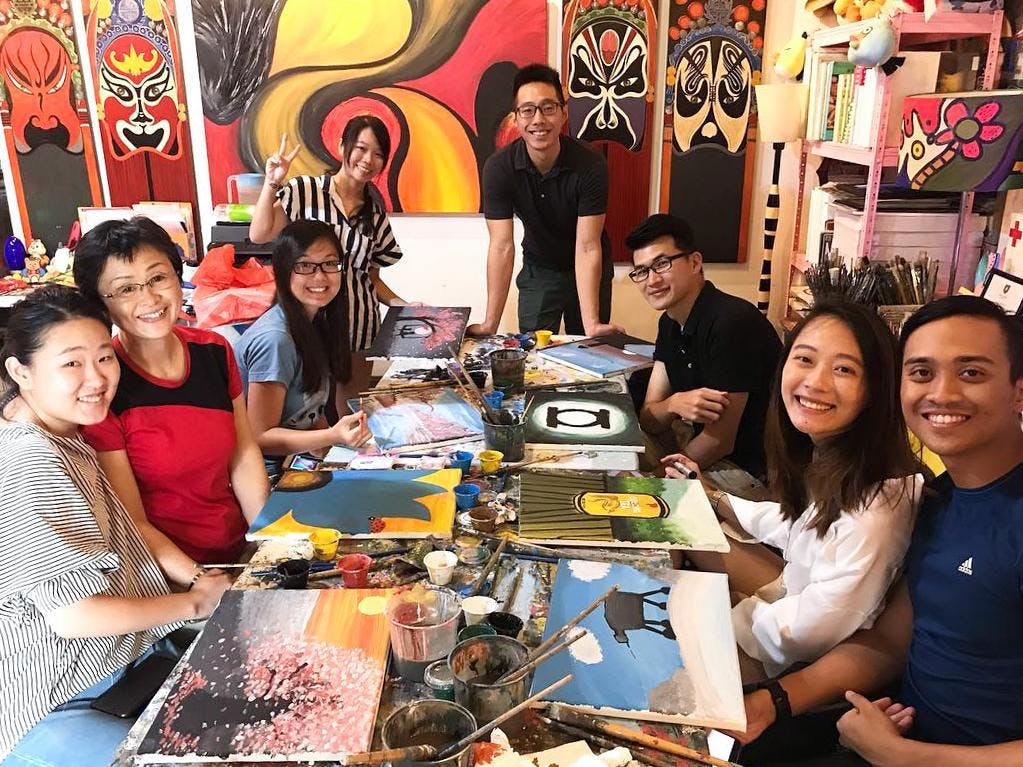 Having started in 1997 with an art studio in Macpherson, Artisan Han's has more than 23 years of experience in providing art therapy services to date.
Highly proficient in providing art therapy services for adults, special needs (ADHD, Dyslexia & Autism), children and seniors, Artisan Han's ensures 100% customer satisfaction guaranteed.
5. Adelphi Psych Medicine Clinic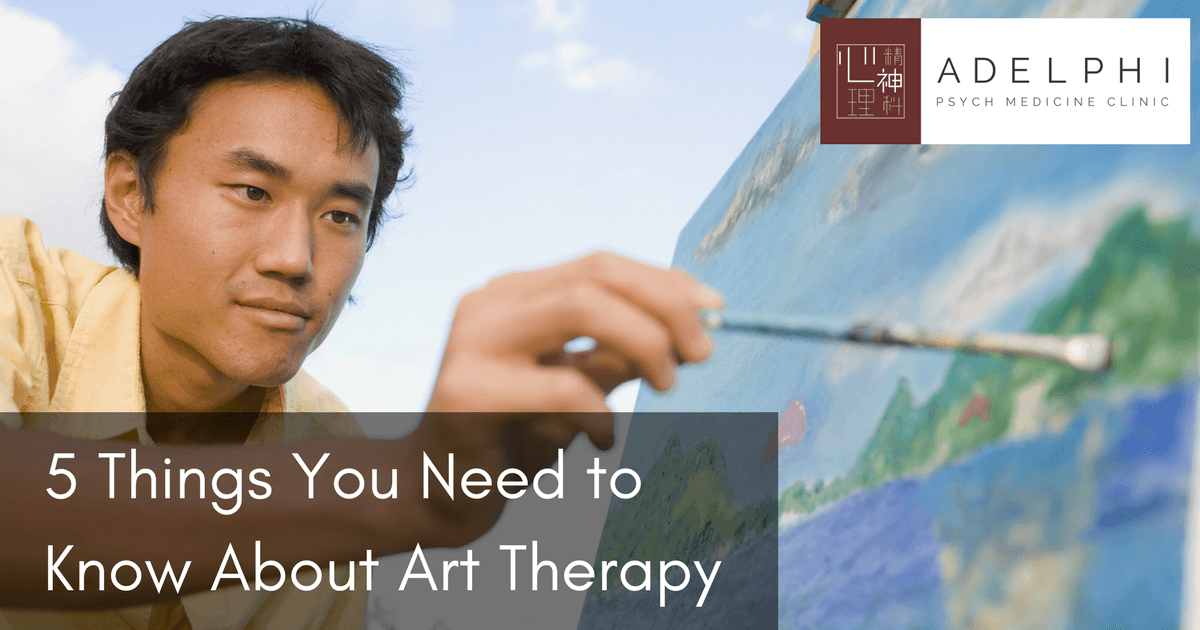 An award-winning artist and a pioneer in the field of art therapy in Singapore, Joanna Tan first get to know you and build a relationship, a foundation with you.
Joanne will then draw both on the principles of psychotherapy and your creative experience to support you in creating something personal and meaningful to yourself and help you achieve growth, healing, and integration.
6. Restoring Peace Counselling and Consultancy
With a vision to provide a safe space for all clients, regardless of their race, social status or faith orientation, Restoring Peace Counselling and Consultancy helps you explore your thoughts, challenges and feelings freely with no burden through art therapy.
No matter your age or condition, you'll find the session beneficial as long as you are open to using art materials to express yourself.
7. The Red Pencil (Singapore)
With an aim to bring the power of creative arts therapy worldwide to children and families who have been through traumatic life circumstances, The Red Pencil offers them an alternative way of expression towards balance, empowerment and resilience.
In addition, The Red Pencil provides Clinical Art Therapy sessions for individuals or groups and Corporate Arts Therapy for both the employees and the organisation to help employees reduce work-related stress and absenteeism and boosts workplace productivity.
8. Rush-Me-Not Art Studio
A fun and relaxing atmosphere that allows their clients to express themselves freely, Rush-Me-Not Art Studio offers individual and group art therapy sessions for both children and adolescents.
Especially effective with children who are more attuned to perceiving the world through all senses rather than just hearing and sight, Rush-Me-Not Art Studio's art therapy programs will help children to express non-verbally, communicate and solve problems to get over these difficult stages.
9. Coloured Canvas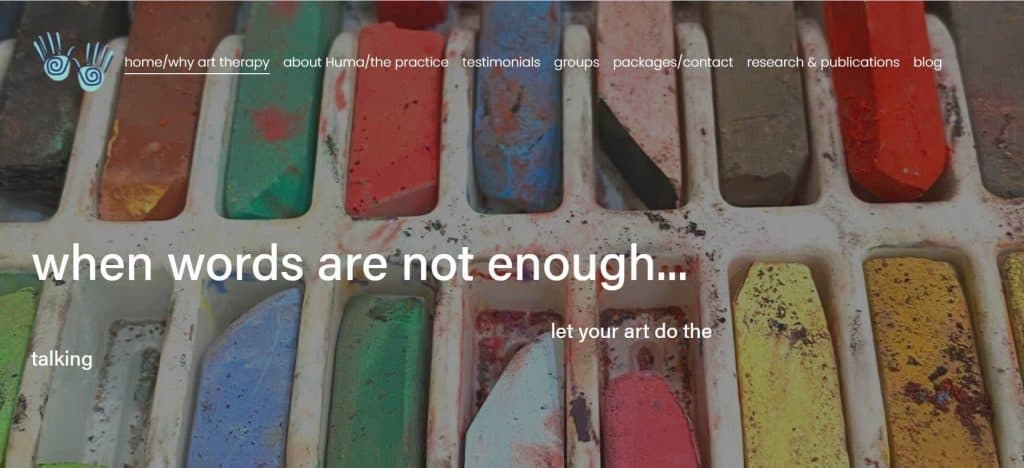 Having experienced the power of creative expression and its magic in her personal and professional life, Dr Huma has extensive experience spanning more than a decade of working with individuals requiring psycho-emotional support.
At Coloured Canvas, you'll be offered art therapy packages for individual sessions, session bundles and family therapy.
Conclusion
Do you have any reviews and comments to share regarding our choices as to where you can find the best art therapy in Singapore?
While SBO is committed to supporting our local businesses, please feel free to share any experience or thoughts you have. We welcome any opinion regarding the listed art therapy in Singapore.
We hope that this guide will be useful in helping you when it comes to finding the best art therapy in Singapore.
Featured Image by Valerie Titova on Unsplash
Explore More Content