10 Best Onsen in Singapore For A Relaxing Weekend [2023]
Head over to any of the 10 Best Onsen in Singapore that will be discussed in today's article to relive your moments in Japan!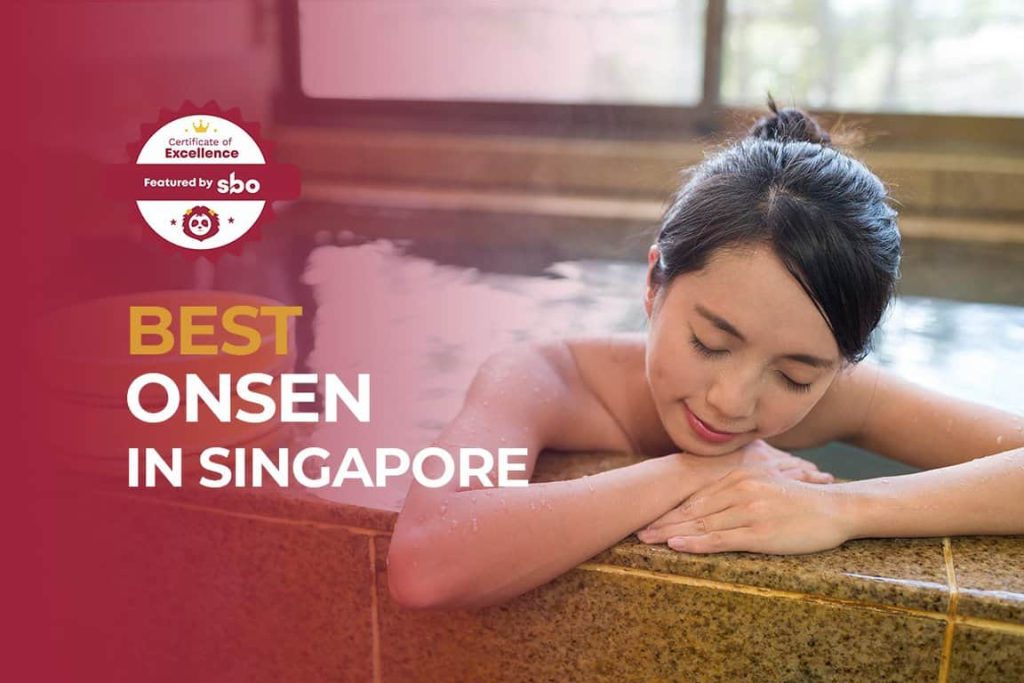 Missing Japan and the chill vibes from travelling? Head over to any of the 10 Best Onsen in Singapore that will be discussed in today's article to relive your moments in Japan!
Not sure about you guys but my Onsen experience was the highlight of my Japan trip although it was slightly awkward for me at the start (Mine required me to be naked in front of my female relatives). Despite that, it was a one-of-the-kind experience that I would recommend everyone to try at least once in their life!
What is Onsen? Can Eat?
In Japan, onsens are the country's hot springs and the bathing facilities and traditional inns around them. As a volcanically active country, Japan has many onsens scattered throughout all of its major islands. Onsens come in many types and shapes, including outdoor and indoor baths.
Due to Japan's unique landscape, onsens are common. Thus, most tourists can enjoy it while travelling in Japan, regardless of the season. What if I tell you that Singapore has onsens too? Read on to find out!
1. Yunomori Onsen & Spa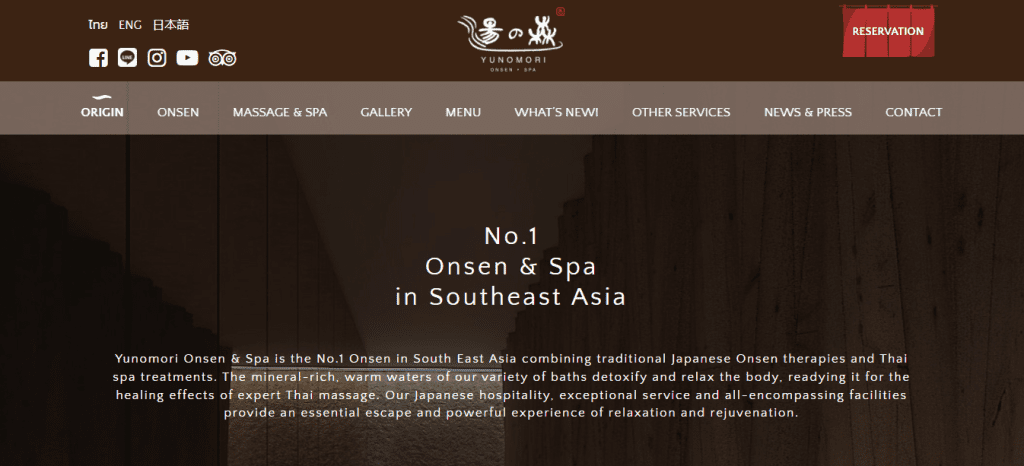 Yunomori Onsen & Spa is the No.1 Onsen in South East Asia combining traditional Japanese Onsen therapies and Thai spa treatments. The mineral-rich, warm waters of the variety of baths detoxify and relax the body, readying it for the healing effects of expert Thai massage. Their Japanese hospitality, exceptional service, and all-encompassing facilities provide an essential escape and powerful experience of relaxation and rejuvenation.
Yunomori offers a wide range of Onsen baths and facilities. From the simple and traditional to the modern and technological, each bath provides a relaxing and therapeutic experience as well as its own set of benefits. Other than the authentic onsen experience that you can enjoy, they provide other services as well so do check them out~
2. Ikeda Spa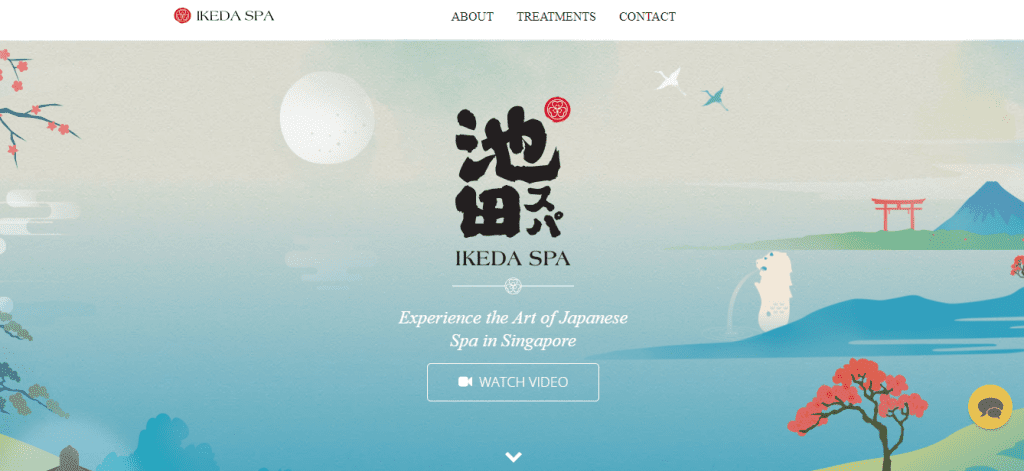 Founded in 2009, Ikeda Spa offers a quaint sanctuary away from the hustle and bustle of town, nestled among lush greenery in Bukit Timah. Zen-inspired interiors and personalised spa services transform Ikeda Spa into a home away from home for urbanites.
Similar to Yunomori Onsen & Spa, they promised an authentic Japanese Onsen experience without needing to fly to Japan. With over 300 reviews and 4.8 stars out of the maximum 5.0, many customers credited their fantastic experience to the professionalism and relaxing ambience created.
3. Elements Wellness Centrepoint

Elements Wellness performed their first massage more than a decade ago and have done more than a million massages since. It started with a bunch of regular folks craving "shiok" massages. The most legit one was an Olympic swimmer, who had a "real" reason to relieve muscle tension and heal injuries as he was bearing the weight of a gold medal on his shoulders. Good massages were few and far between back then, thus they studied the intricacies of good therapy, built unique protocols into their training of passionate people, and burdened themselves for the national good of providing superb massages.
With the mission to provide the best treatments for wellness and beauty, customers flowed through the doors and some have not left since. Their services are all thoughtfully designed as they first think of what the customer can benefit from, then go about creating the services and hunting down the best products and technologies to support the vision. With such an amazing team, it is no surprise that they've gathered a strong customer base.
4. Sembawang Hot Spring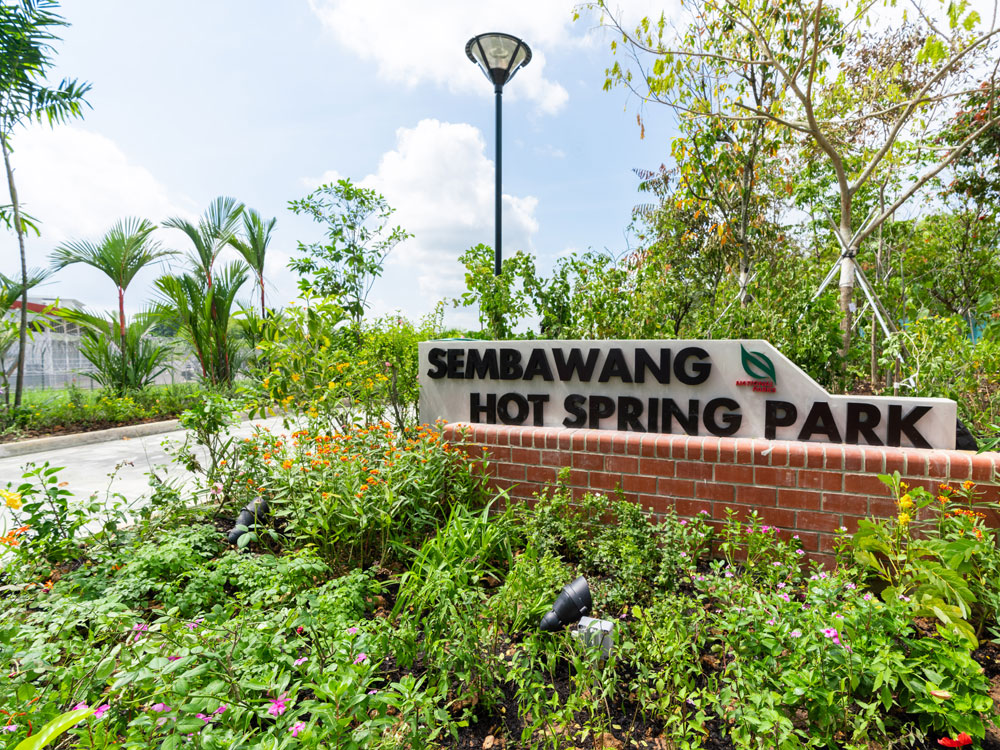 Sembawang Hot Spring Park is a natural hot spring and a public park in Singapore. It is located beside a military camp about 100m off the main road, Gambas Avenue. It features new cascading pools and a water collection point, enhanced accessibility for wheelchair users, and educational panels where visitors can learn about Singapore's only hot spring park's history and geology. The park's rustic environment, reminiscent of old kampungs, also holds many collective memories for the community.
Visitors can enjoy the new Floral Walk and see fruit trees and edible plants commonly found in kampungs, and flowers commonly seen in the 1960s and 1990s. The rustic environment is further enhanced by unpaved paths and naturalised streams flowing from the hot spring, which mimics the freshwater swamp forest landscape. There are seating areas sheltered by planted trellises featuring flowering creepers such as the Elephant Climber (Argyreia Nervosa). The public can also learn more about the history of the site and the geothermal processes behind the formation of a hot spring through interpretative signs at locations of interest.
This hot spring happened to be located near my house and I've gone there plenty of times with my family before its renovation. Then, it was rather run-down, with a few buckets here and there, and people would bring the water with those buckets (some of us will bring our own) to a sheltered corner and spend some peaceful time with their loved ones. It has since been refurbished to a place with many new features and trust me, it's definitely worth dropping by!
5. Spa Nes
Located in the heart of Singapore City, Spa Nes is the biggest and newest spa in town and especially one that opens till 6am daily. Their aim is to achieve maximum relaxation for each of their guests with individualized and innovative therapeutic techniques. Sophisticated and elegant, yet welcoming and unpretentious, Spa Nes offers a fresh approach to the Singapore spa experience. Their treatments are delivered with exceptional service by caring and friendly spa specialists who set the stage for a personal journey towards better health.
Inspired by the circular structure of their interior that resembles a "Nest" – a place you feel at ease and at "home"; an idyllic respite from stress and to restore your inner balance. The interior of Spa Nes exudes modern contemporary charm; drawing influences from the healing cultures of Southeast Asia. Spa Nes offers an exquisite selection of Asian healing therapies for guests to truly unwind in the comfort of lush rooms. With a myriad of bespoke treatments including luxurious spa facials, invigorating spa polishes, therapeutic body massages, you will find yourself losing track of time here.
6. Kimiyo Spa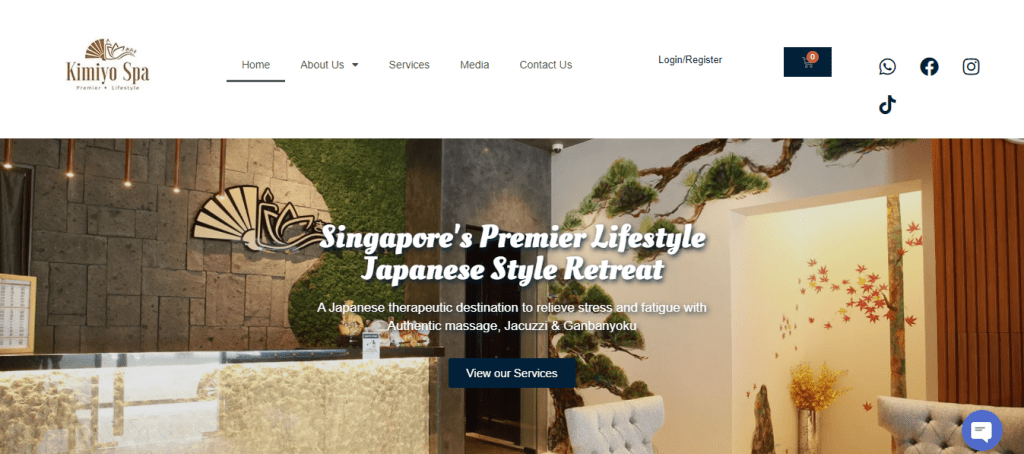 The word "Kimiyo" is a Japanese name which means "Beauty of the Century", and this name was purposefully chosen as it perfectly complements Kimiyo Spa's principal culture of believing in everyone that 'Being beautiful is Your Birthright'.
At Kimiyo Spa, they strive to delight customers and enable them to enjoy a beautiful and more rewarding life through their beauty and wellness treatments, which inspiration springs from the very essence of the Japanese lifestyle of spa and wellness. With an almost perfect rating, customers complimented their clean and elegant environment as well as the attentive staff, which brings them back for more.
7. Yunohana Bedrock Therapy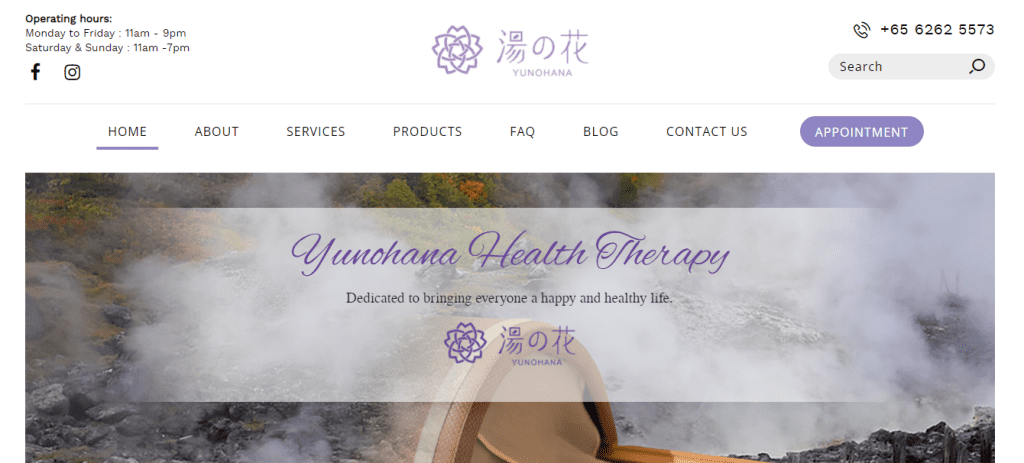 Y U N O H A N A ゆのはな literally means soup of flowers, referring to the hot springs suffused with trace minerals. The name originates from the appearance of these minerals resembling blooming flowers in water. In the Tamagawa Hot Spring in the Akita Prefecture of Japan, the raw form hokutolite is brought about by the accumulation of minerals and brought to the surface by the water from the hot springs.
As the only spa in Singapore harnessing the energy of hokutolite, Yunohana is passionate about helping you advance to your best quality of life. They offer therapies, integrating and combining the precious Hokutolite stone, far infrared rays and negatively charged ions (anions). Their mission is to provide experiences that raise the bar in the wellness industry and they believe that they'll accomplish this by delivering unconventional health therapies for you to heal, rejuvenate, improve blood circulation, increase immunity and metabolism.
8. Aramsa – The Garden Spa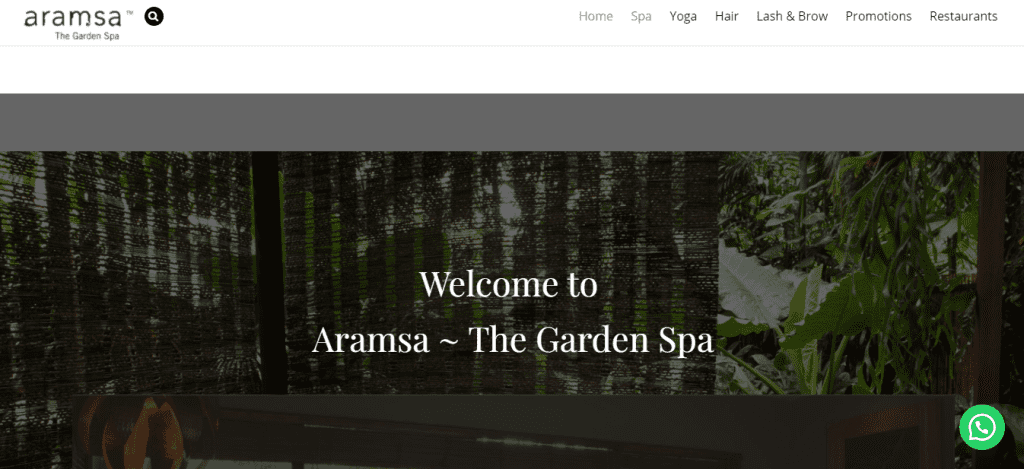 Aramsa Spa is built within the compounds of Bishan park and its rooms and interior design flow seamlessly with nature. Aramsa ~ The Garden Spa is the pioneer garden spa in Singapore that embodies a new lifestyle experience for Singapore's seasoned spa-goers to enjoy an exotic resort-like spa ambience in Singapore.
Founded on the belief that Nature is the greatest healer, Aramsa ~ The Garden Spa infuses universal natural remedies with botanical extracts from the earth and sea. Holistically immersed within the lush greenery of a national park, Aramsa Spa has uniquely designed treatment rooms, each presenting an eclectic mix of contemporary design and seamless spaces in harmony with the garden ambience that brings the outside in.
All spa treatment rooms include individual garden courtyards and outdoor showers or baths. Guests are encouraged to experience being one with Nature in the complete privacy of their garden space with spa packages that allow them to use the outdoor showers and baths.
9. Spa-1 Wellness Centre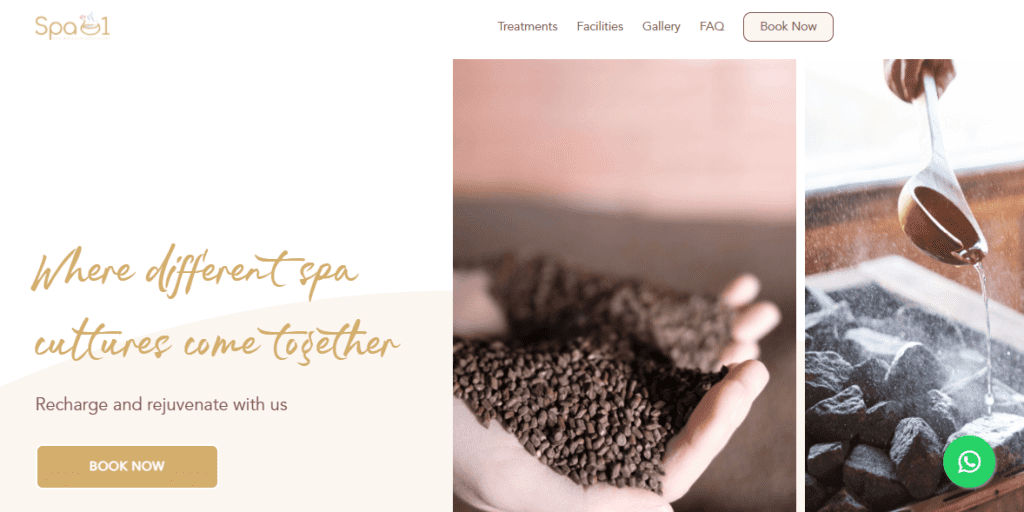 "If u wanna run out from work / stress… This is the best place to make urself relax! Before leaving this place, we already start to plan our next trip to Spa 1 wellness! We will see you soon, again!"
– Review from Skyler Tan
Conveniently located a stone's throw away from Paya Lebar MRT, Spa-1 Wellness Centre is a crowd favourite.
With over 12 services available, Spa-1 Wellness Centre definitely has something for everyone. To mimic authentic Japanese Onsen, they offer separate facilities for both genders, which is what makes the onsen experience a unique one.
10. Joya Onsen Cafe オンセンカフェ 徐屋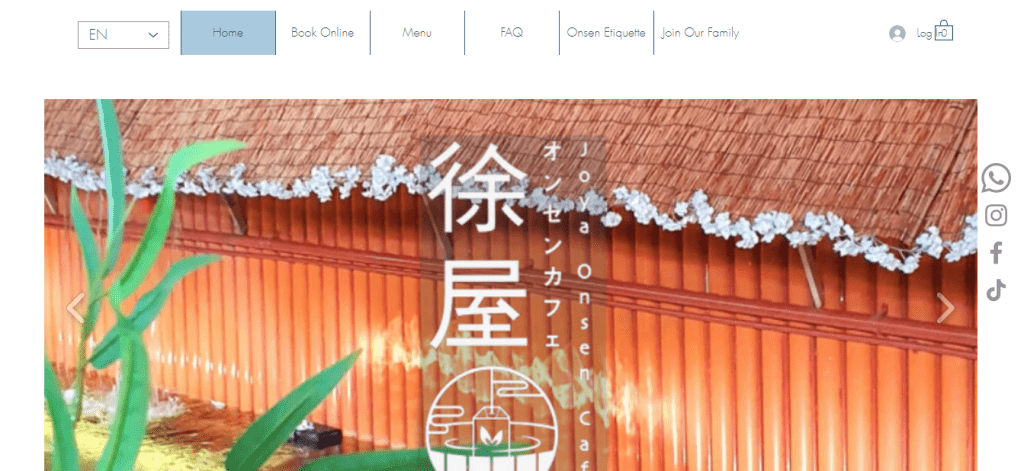 How I wish that I can experience Japanese Onsen with Japanese cuisine…
Introducing Joya Onsen Cafe, making your wish come true! Joya Onsen Cafe offers public and private onsen, with bookings only allowed for private onsen (Only walk-ins are available for public ones~).
We've talked so much about Onsen so let's focus on the food provided by Joya instead! From sushi, ramen, to parfait and ice creams, you will have a difficult time choosing what to eat. Reviews attest to the authenticity of their onsen experience which is topped with the tranquillity of its environment. If you're looking for a quiet and relaxing onsen experience, try Joya Onsen Cafe!
Conclusion
I hope the above-compiled list will be useful for you in planning a relaxing day out! SBO welcomes any suggestions or experiences that you would wish to share with us so feel free to do so~
Explore More Content