10 Best Serviced Apartments in Singapore for a Comfortable Extended Stay [2023]
Today, we'll be introducing 10 Best Serviced Apartment in Singapore for you to enjoy your stay in Singapore!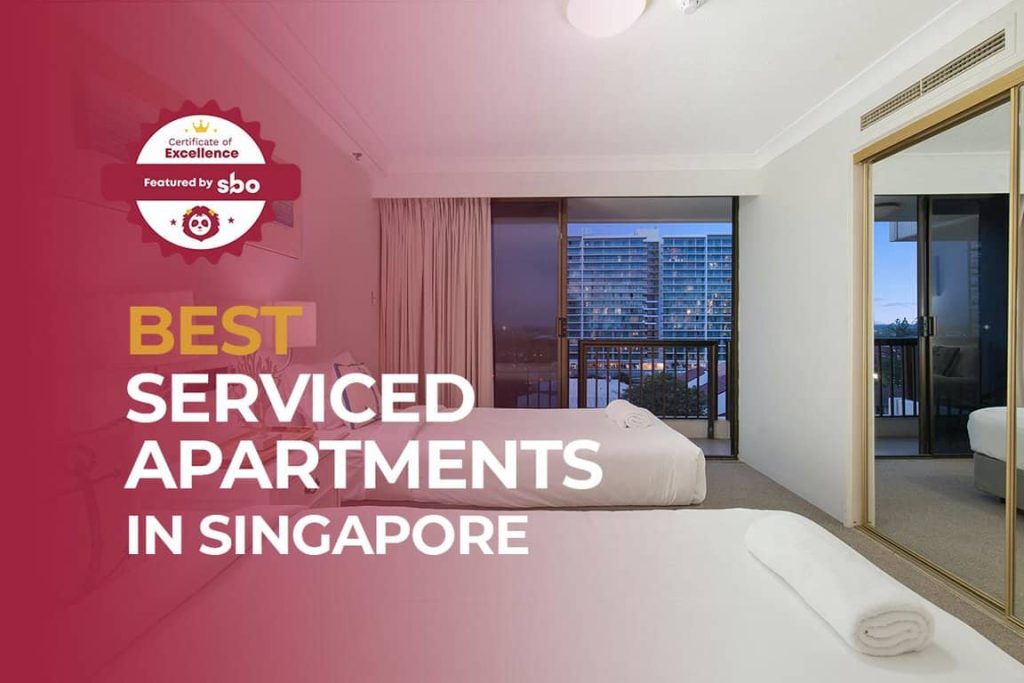 Visiting Singapore for an extended stay but wish to have more homely vibes as compared to small yet expensive standard hotels?
Then do read on as you're on the right article! Today, we'll be introducing 10 Best Serviced Apartment in Singapore for you to enjoy your stay in Singapore!
What are Considered as Serviced Apartments?
Unlike normal apartments available for rent, a serviced apartment is a fully furnished apartment, available for both short-term and long-term stays. Amenities are also provided for daily use, with housekeeping and a range of other services, all included within the rental price.
Many can also differentiate serviced apartments from hotels, with the homely vibes given off by serviced apartments, despite both providing the necessary amenities required.
1. Le Grove Serviced Apartments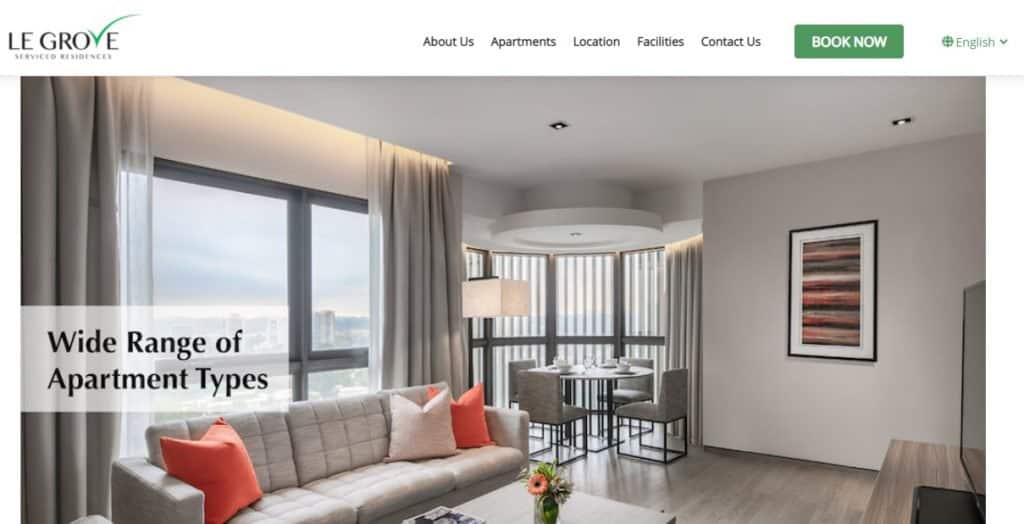 Le Grove Serviced Apartments is one of Singapore's premier serviced apartments which has been revamped from the bottom up, with more than $30 million, elevating both exterior and interiors to bring residents greater levels of refinement and comfort.
Reviews acknowledged its high ratings with the extraordinary staying experience. From the quick response of the front desk to the daily housekeeping services, it is not surprising that Le Grove earned much recognition.
Especially with its strategic location, which is just a few minutes walk from dining and shopping areas in Orchard, it is a great place for a short staycation but if you're looking for a unique staycation experience, check out these boutique hotels!
2. Great World Serviced Apartments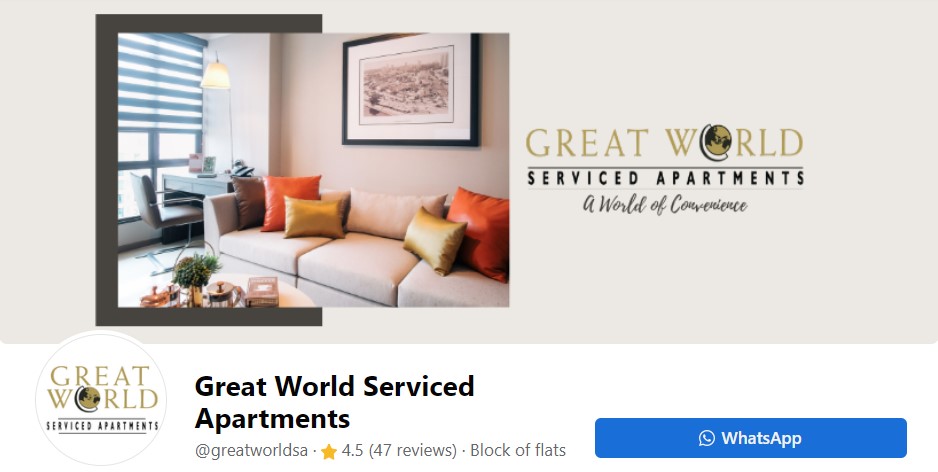 Whether you're a visitor staying for only a few short days or someone intending to stay for much longer, there's a number of reasons why you should choose to stay at Great World's Serviced Apartments. Offering not fully-furnished service apartments, they will make sure that your stay there will be a fulfilling and wonderful one.
Located near Singapore's bustling city center, there are many things you can do and places to explore. Residents enjoy many perks and discounts at their very own mall, enjoy top-quality facilities and services, as well as look forward to privileges with repeat visits.
3. Orchard Point Serviced Apartments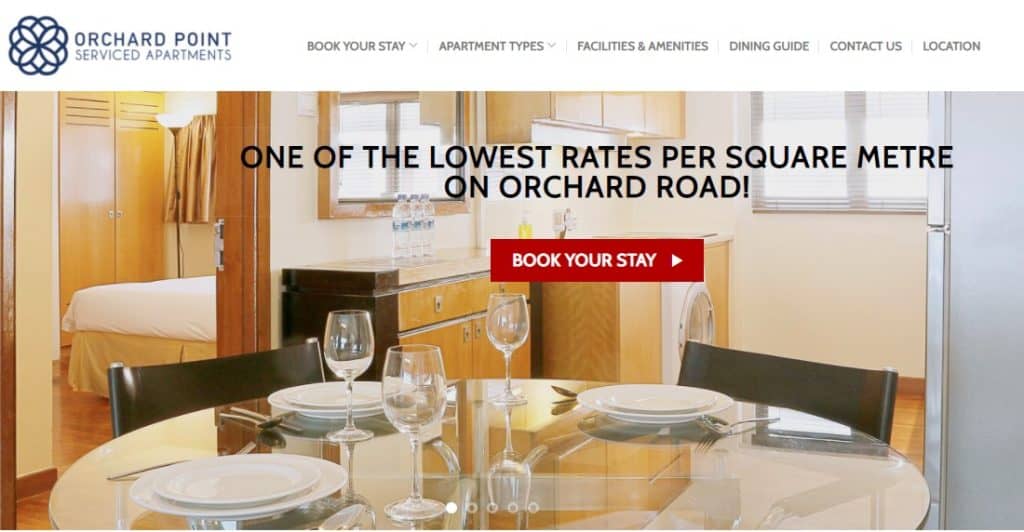 Located conveniently under OG Orchard Point and surrounded by an exciting mix of shopping malls, office spaces, restaurants, eateries, bars, and various other lifestyle and entertainment offerings, Orchard Point Serviced Apartments (OPSA) is the ideal choice away from home.
With 6 apartment types to choose from, OPSA definitely has an apartment to suit everyone's needs. Besides the variety of apartments, the facilities & amenities provided by OPSA include gymnasium and an outdoor swimming pool, perfect for those who has the habit of exercising.
Reviews praised the rooms' interior as well as the service provided by the owners.
4. Regency House Singapore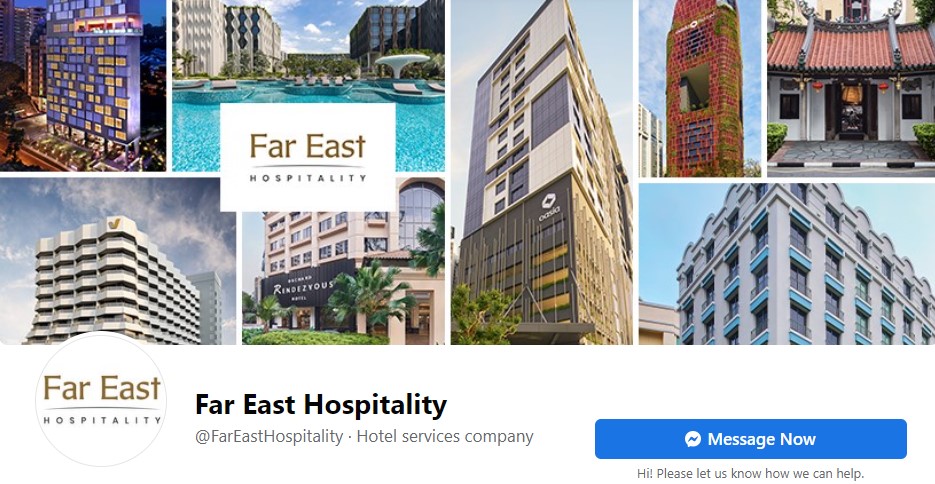 Regency House Singapore by Far East Hospitality is a great place for foodies. You'll be spoiled for choice when it comes to food, thanks to the wide range of both upscale restaurants and local coffee shops located right at its doorstep. It's conveniently located near the Central Business District (CBD), and entertainment hotspots, such as Clarke Quay are nearby. Exploring the rest of Singapore is also a breeze since Regency House is located near two major train stations.
With over 200 reviews, staff at Regency House Singapore was complimented in multiple reviews, with their care to details and excellent customer service. Their wide range of breakfast options also delighted the residents, making the entire stay pleasant.
5. Pan Pacific Serviced Suites Singapore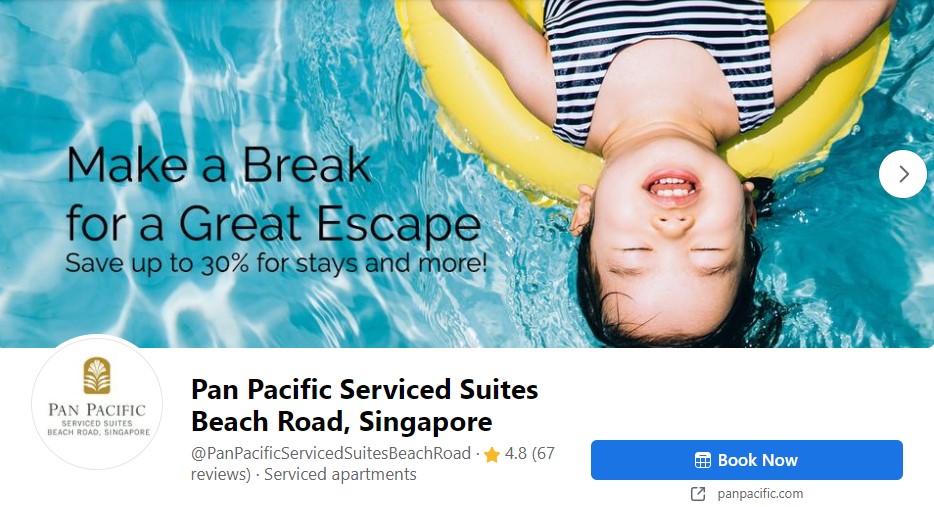 Pan Pacific Serviced Suites Singapore is an award winning Service Apartment, which provides contemporary living spcaes. Located at a premier location, it is close to the central business district and iconic landmarks in Singapore. One of its highlights would definitely be the fully-equipped kitchenette with branded appliances to assist you in making a delicious home-cooked meal.
With close to 900 reviews, Pan Pacific Serviced Suites Singapore is highly raved for its service and interior of the rooms. Check out their reviews for yourself!
6. 8 on Claymore Service Residences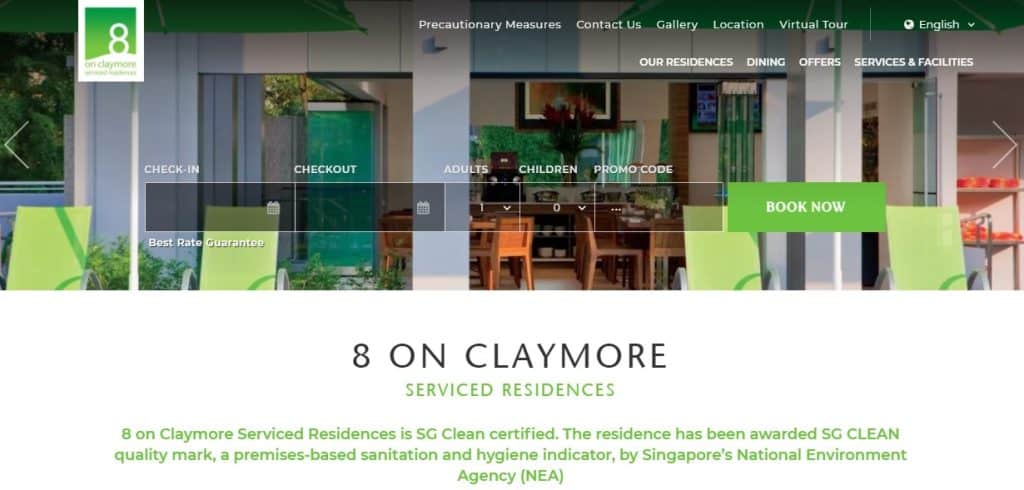 Conveniently located at the heart of Singapore's iconic fashion district, Orchard Road, and a 5-minute walk from Orchard MRT, 8 on Claymore Serviced Residences offers the ideal accommodation for an extended stay in the city.
All apartments are fitted with modern conveniences like unlimited high-speed WIFI, fully-equipped kitchen and in-room washer-dryer. With daily housekeeping on weekdays, daily breakfast and unlimited utilities, 8 on Claymore Service Residences definitely sounds like a perfect and comfy stay to all travelers.
7. Wilby Residences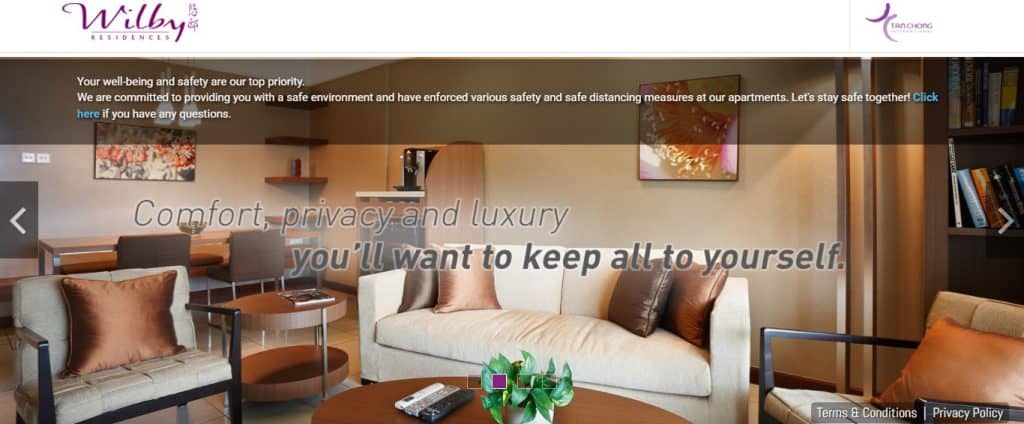 Designed for your comfort, Wilby Residences offers a span of 318 serviced apartment/apartment with service units in Singapore. Wilby Estate International boasts of well-founded experience in apartment management for 35 years and counting. Their properties are ideally situated in 2 prime locations to meet any business needs, holidays, short and long term residences in Singapore. With a team of dedicated and experienced service professionals, residents can naturally be assured of exceptional support throughout their stay.
Despite not having as many reviews as compared to the rest of the serviced apartments in this guide, Wilby Residences still manage to sustain a decent 4.4 stars out of a perfect 5.0. As mentioned in one of the reviews, Wilby Residences provide a comfy and modern place to stay, making it a "home away from home".
8. Ascott Orchard Singapore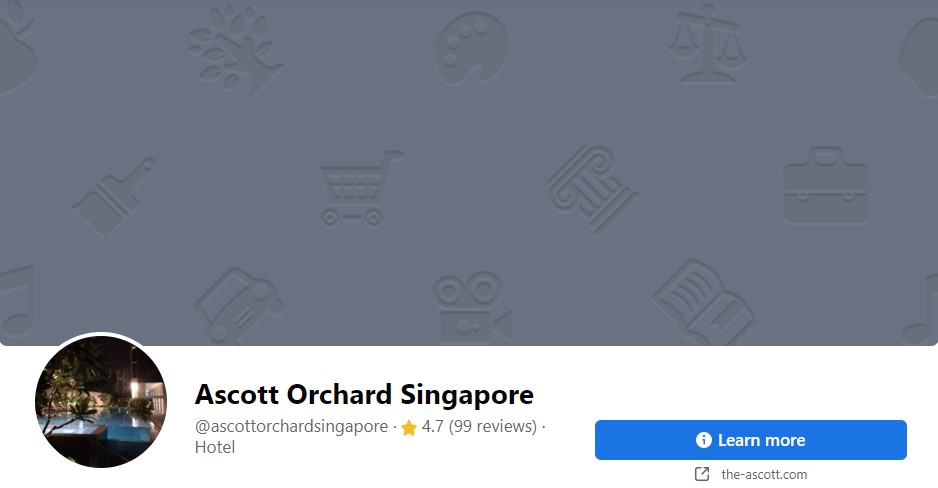 Located in the most fashionable shopping destination in Singapore, Ascott Orchard will offer guests an exclusive and smart living experience. The premium serviced residence is well suited for expatriates, business travelers and tourists as it is a few minutes' walk from Orchard as well as Somerset Mass Rapid Transit (MRT) stations with easy access to the Central Business District, world-class shopping malls and premium medical facilities in Singapore. Ascott Orchard Singapore is also linked to Paragon shopping mall through a covered bridge and is part of CapitaLand's landmark integrated development that also comprises a high-end residential development.
With a whopping 500+ reviews, it is impressive how they manage to sustain the 4.5 stars out of a perfect 5.0. Without looking at the reviews, one can already tell the amount of effort and high quality customer service through the detailed responses given by Ascott Orchard Singapore.
9. ST Residences Novena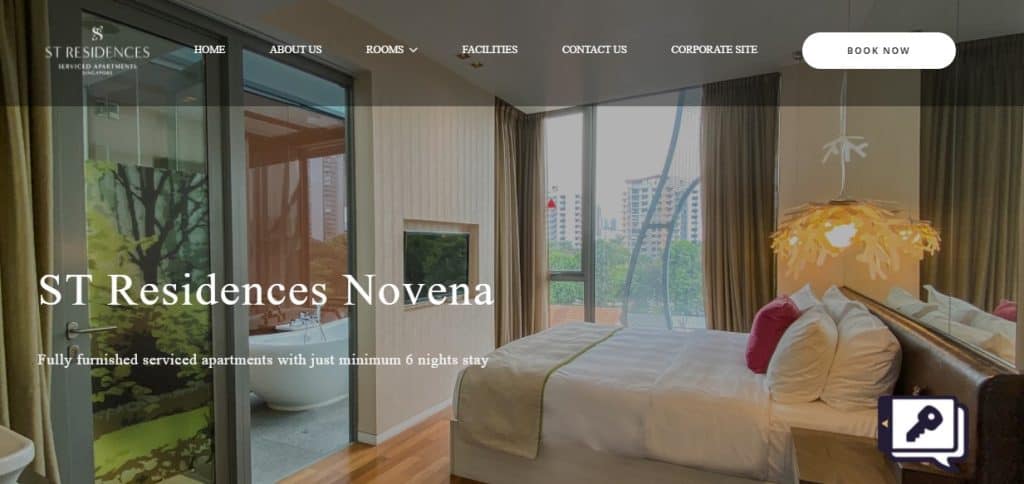 Established in September 2017, ST Hospitality Pte Ltd ("STH Group"), runs various lifestyle brands and had served more than 30,000 guests in the serviced apartments and hotel rooms. Guests can choose from hotel rooms for daily stay, serviced apartments for a weekly stay or corporate housing for long-term stay. In addition to that, with a single point of contact, STH Group makes guest booking completely fuss-free.
Catering all apartments to their customers' needs, ST Residences Novena has 5 different room types with modern facilities to suit everyone.
10. MetroResidences Singapore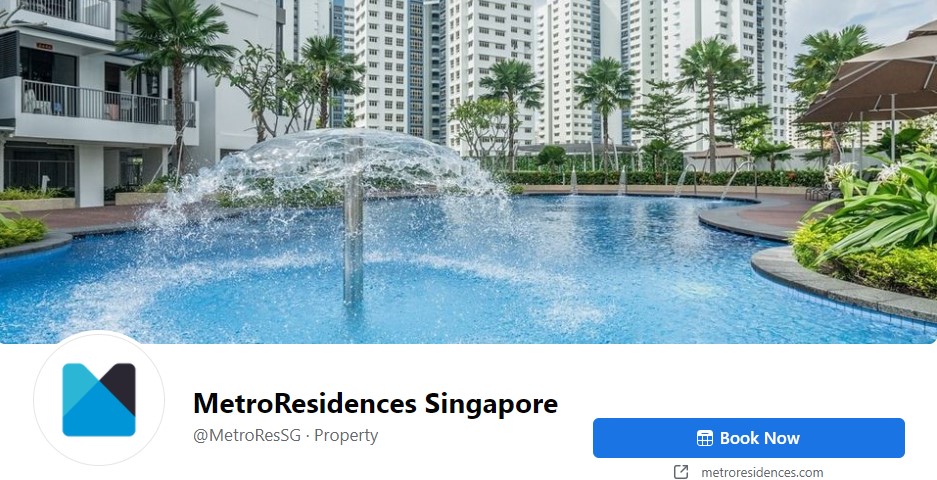 If you're looking for a one-stop platform to find the most suitable Singapore service apartment to meet your high expectations and standards, you're on the right spot! MetroResidences offers apartment rental and management services through its platform to connect individuals and families to quality homes.
With their passion in delivering a fulfilling city-living experience, they work with a strong network of property owners to offer a wide selection of safe and modern living spaces. Their mission is to make home rental more approachable, creating an authentic and memorable stay experience for every guest. They truly prove their worth in the reviews as well!
Conclusion
With Vaccinated Travel Lane (VTL) opening to allow quarantine-free travel to Singapore via air, one may be in search of hotels in Singapore for a pleasant stay.
However, with this guide, I hope that you have more insights as to what Serviced Apartments are and that you will have more options (other than standard hotels) for your stay in Singapore!
For residents living in Singapore, check these places out and do give yourself a break with some staycation options (for the upcoming CNY) as well.
Featured Image by Steven Ungermann on Unsplash
Explore More Content