12 Best Boutique Hotels in Singapore for a Unique Staycation [2023]
Treat yourself, the fam or bae to a short getaway at these 12 boutique hotels in Singapore!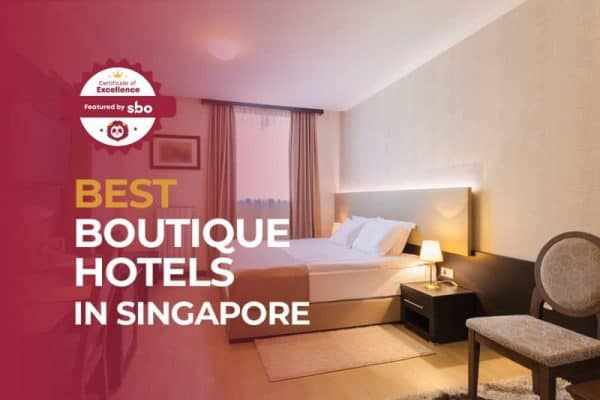 If you have been feeling stressed out from work and already dreaming of a short getaway, staycations are the best way to unwind and recharge without having to buy a plane ticket!
Boutique hotels in Singapore offer a one-of-a-kind vacation—from luxurious furniture, hippy art decor and impressive rooftop pools to Insta-worthy lofts, you are bound to find something to satisfy your wanderlust (at least for now).
The government has also released a list of hotels that are SG Clean certified so that you can relax with peace of mind. Don't forget to utilize your SingapoReDiscovers vouchers for additional perks and discounts!
The possibilities are truly endless, but if you are ready to embark on your next adventure—here are the 12 best boutique hotels in Singapore that are reasonably priced, far from anything mainstream and all right in the heart of the city!
*Please note that there may be certain restrictions due to COVID-19.
1. Hotel YAN (SG Clean, Staycation Approved)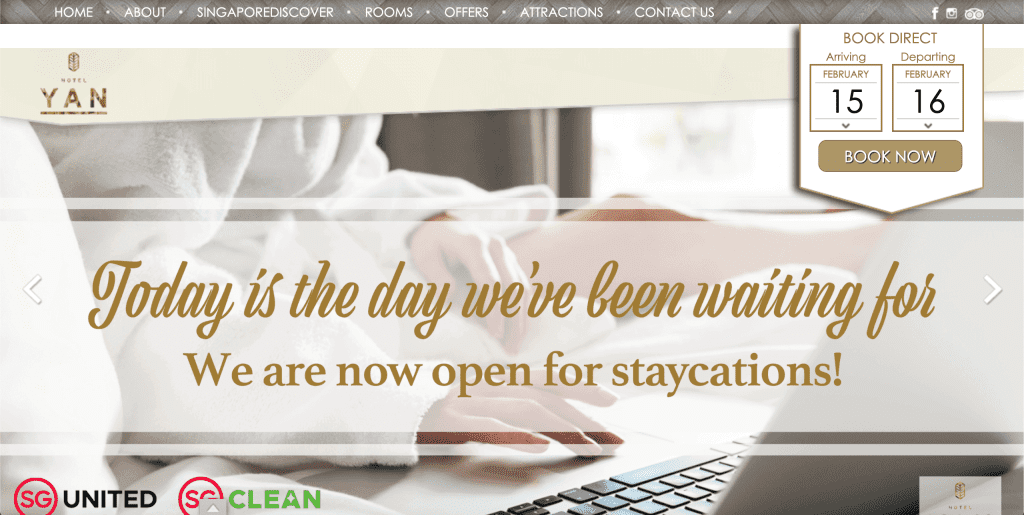 Hotel YAN is Singapore's very first industrial-chic boutique hotel that reflects the neighbourhood's history as a warehouse and industrial district.
Featuring washed concrete walls, high ceilings and exposed steel pipes, its design offers a different scene from the fancy boutique hotels.
The 69-room hotel offers 7 room types that all come with a complimentary mini bar that is replenished daily, rain showers, high-speed WiFi and bathroom amenities.
They also offer rooms that come with a private balcony and the YAN Suite which comes with a bathtub and additional seating area.
Reviews talk about the refreshing and edgy decor and great location with plenty to explore in the vicinity. Guests also found it affordable and ideal for families.
2. Naumi Hotel Singapore (SG Clean, Staycation Approved)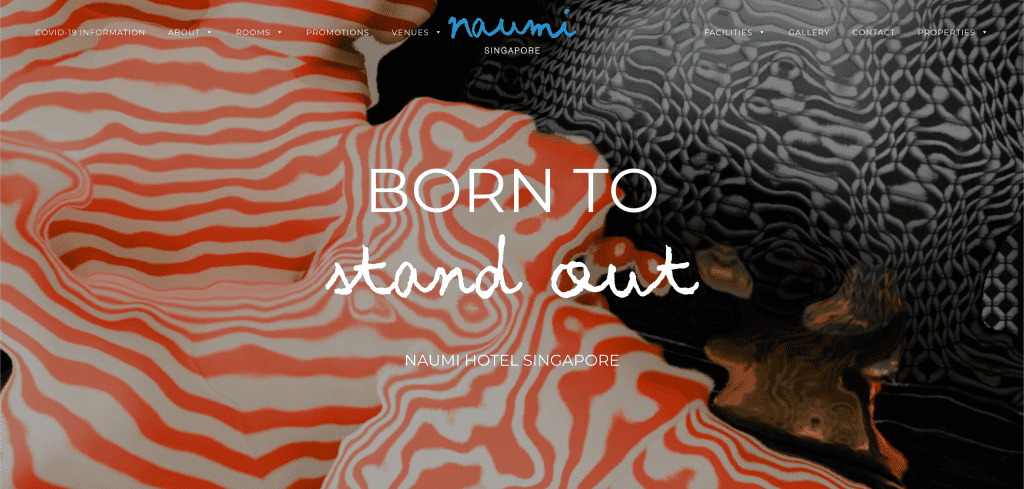 Born to stand out is Naumi Hotel, a 73-room oasis where modern minimalism meets a contemporary twist.
Boasting opulent designer living spaces that are inspired by icons such as Andy Warhol and Coco Chanel, chic and cool is Naumi in a nutshell.
The hotel offers 5 luxe rooms and suites with various ambient moods: the Habitat, Oasis, Patio, Gabrielle & Camellia, and Eden & Nirvana are all a sensory experience of art and colour by itself.
All rooms come with comfy beds with Naumi's signature 4-layer bedding in 400 thread-count Egyptian Cotton, Apple TV, high-speed WiFi and vanity sinks and rain showers.
But what makes the hotel so special is the impressive treasure trove of art and installations that start from the exterior—where a four-storey high graffiti street art mural was exclusively designed by graffiti artist, Tr853-1.
There are also a plethora of unique artworks and 3D-word displays scattered on the corridors and lobby to further elevate the experience.
Located amidst a myriad of cultural hotspots and restaurants and shopping destination, reviews talk mostly about the smooth check-in process, clean and well-maintained rooms and super comfy beds.
The funky and cool design features are also hard to miss, and the rooftop pool is a great place to simply hang and take in the breathtaking views.
3. The Vagabond Club, Singapore, A Tribute Portfolio Hotel (SG Clean, Staycation Approved)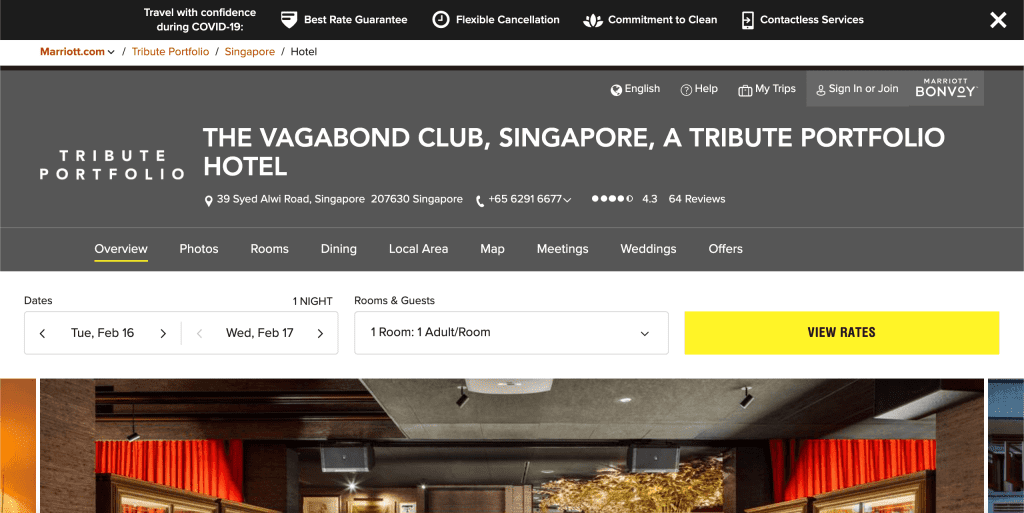 The Vagabond Club is a luxury boutique hotel that is conceptualized by the award-winning French designer Jacques Garcia.
Offering a Parisian-inspired accommodation within the vibrant Jalan Besar district, it features a fine collection of art pieces, sculptures and decor that are carefully curated by the designer himself.
The 42-room experience-driven hotel offers 6 room types that all come with a luxurious king-sized bed and flat-screen TV with complimentary movie channels.
The suites are ideal for families and are packed with lavish and artist-inspired features, a separate living area and a full range of deluxe amenities. There is also a room that grants you access to the shared outdoor courtyard!
Reviews talk about the accessible location, quirky decoration and art displays, and the romantic ambience that is well-suited for couples.
Many guests have also a thumbs up to the breakfast options, The Whiskey Library for its fine selection of alcohol and the delectable food at Yellow Pot.
4. AMOY Boutique Hotel (SG Clean, Staycation Approved)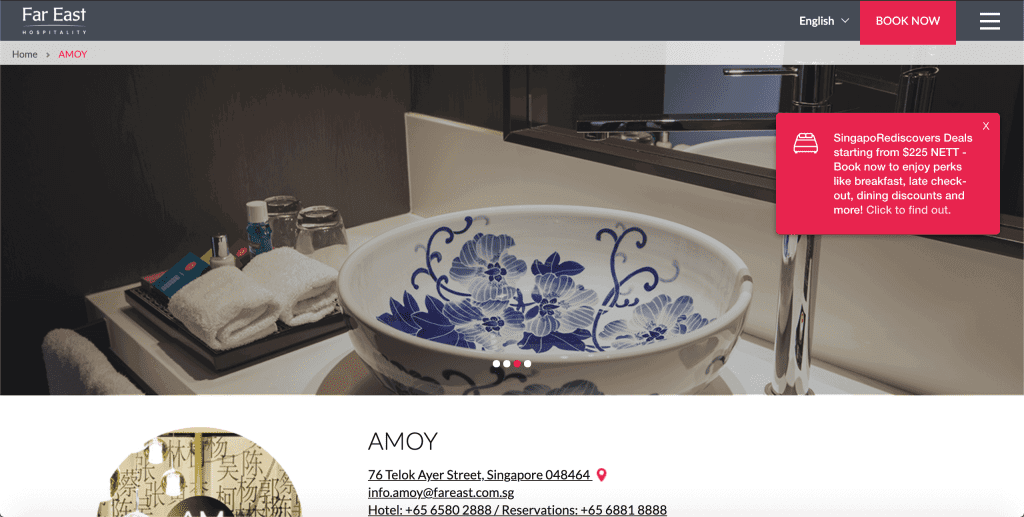 Born from heritage and providing unrivalled personalized service is AMOY, the boutique hotel that was named after and inspired by the Zhengzhou people who came from China to settle in Singapore.
Located within Far East Square, AMOY is a heritage conservation project that pays tribute to the area's bountiful history while providing a unique experience for modern travellers.
With just 37 guest rooms available, the hotel offers 2 room types: the Cosy Single and the Deluxe Room. Each room comes with Chinese heritage accents, an oriental bed, complimentary mini-bar and Nespresso coffee machine on-top of the basic necessities.
Catering to the sophisticated traveller who values personalized service in an intimate environment, reviews of the hotel hold testament to the impeccable service of the staff and appreciation for the personal touches that made their stay extra memorable.
5. Hotel Soloha (SG Clean, Staycation Approved)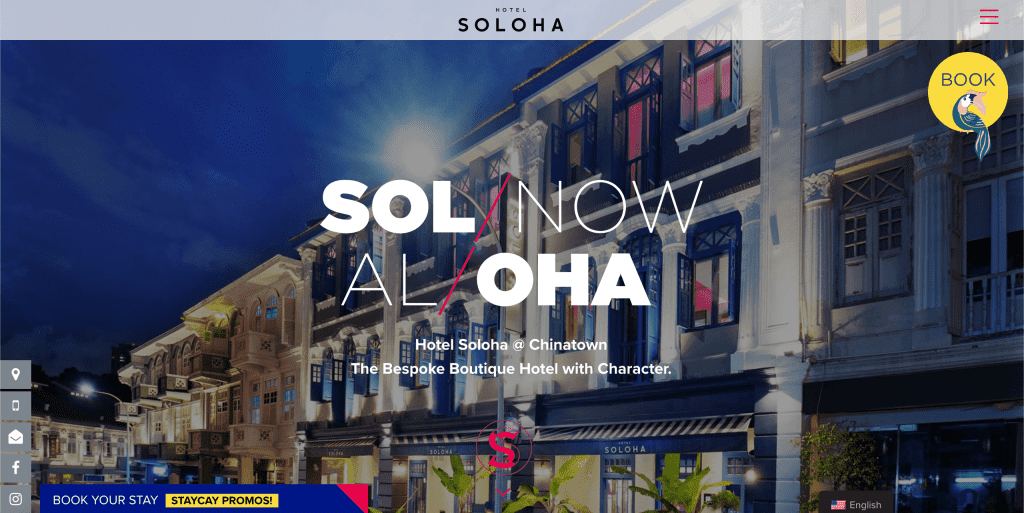 Hotel Soloha is Chinatown's next boutique hotel that strives to be the perfect blend of space and luxury.
Inviting guests to live an expressive life filled with wonder, their rooms are designed with simple luxury in mind—high-end sanitary wares, plush-comfy beds and ambient lighting scenes that are carefully curated to achieve a homey ambience and a touch of sensuality.
The rooms feature a special space-saving concept for efficient storage and are accentuated with bespoke artisan furnishings, wireless in-room speakers and large 4K TV screens that are perfect for lazing your day away.
For a romantic, private outdoor space and bathtub, you can't go wrong with the Outdoor Suite—this room is a popular choice so make sure you book early!
Reviews talk about the great hospitality provided by the staff and the upbeat aesthetics filled with great vibes! Guests also love that the hotel provides all day and night complimentary drinks and snacks.
6. The Scarlet Singapore (SG Clean)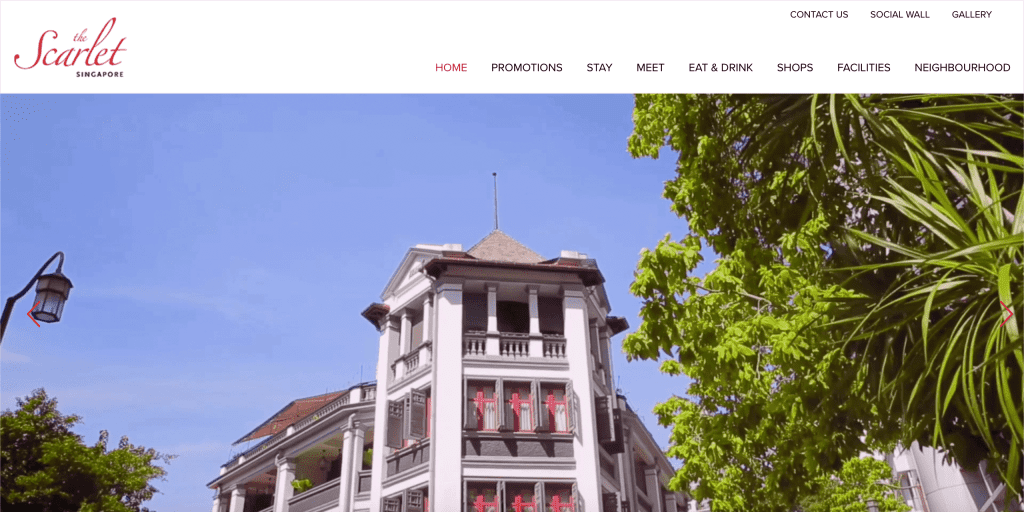 The Scarlet Singapore first made its debut in 2004 and was known for being the first luxury boutique hotel housed in one of the oldest conservation buildings in Singapore.
Originally the shared living quarters of Immigrant Chinese women servants ("Samsui" women), its well-preserved pre-World War Two architecture is located in one of Singapore's key cultural districts, Chinatown.
The four-storey hotel features 80 rooms that are designed with opulence and style while keeping form and functionality in mind. Guests have the option of 9 room types, some of which come with private balconies and suites for additional seating areas.
All rooms feature free Wi-Fi, a minibar, a separate workspace, custom pillow menu and exclusive Flair bath amenities.
Reviews talk about the well-appointed rooms and luxurious design that is ideal for couples. The warm and friendly staff and the great location make this hotel a true hidden gem.
7. YOTEL Singapore (SG Clean, Staycation Approved)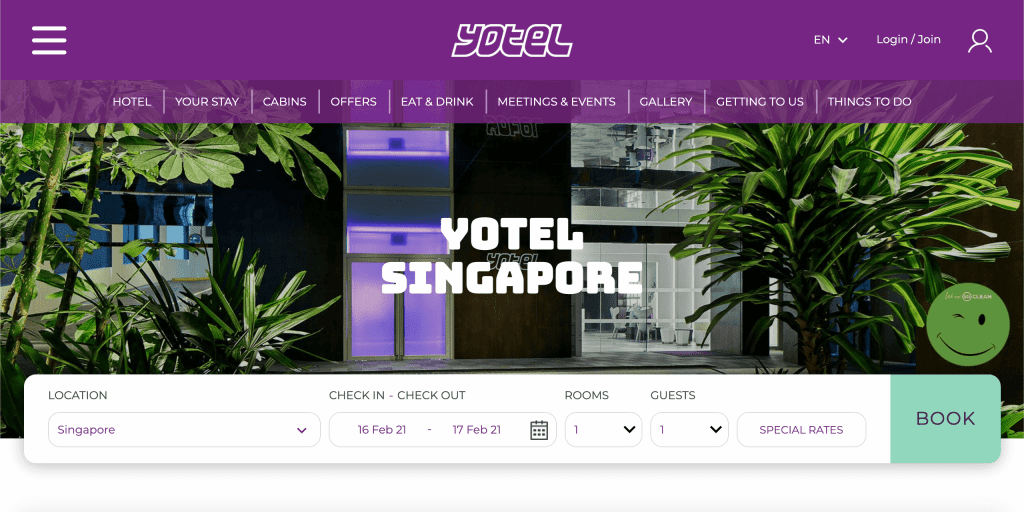 YOTEL is the first of its kind to be opened in Asia as the smart choice for modern travellers without having to break the bank.
Featuring 610 state-of-the-art hotel cabins (rooms) feature space-saving designs and are built to have everything you need—the award-winning Adjustable SmartBed™, gel memory foam mattress, adjustable mood lighting, rain showers and a smart TV.
Inspired by first-class travel, the hotel aims to help you save both time and money by providing self-service check-in kiosks to minimize waiting times and ergonomically designed rooms that only focus on what you need.
Reviews talk about the simple and functional concept and clean and modern rooms. Some guests have said that the rooms are too small; however, the accessible location and great views on the upper floors makes up for it.
8. The Pod Capsule Hotel (SG Clean)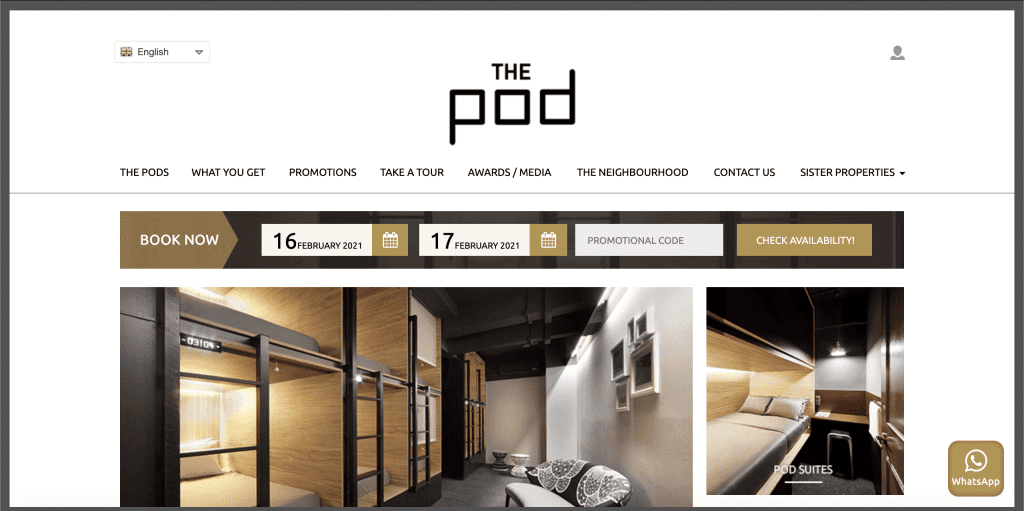 The POD @ Beach Road is Singapore's boutique capsule hotel catering to discerning travellers who desire fuss-free and minimalistic living without compromising on quality, comfort and style.
With over 100 cosy capsules and suites available, all pods come with complimentary breakfast and free flow coffee and tea, all-day self-service laundromats, personal reading light, luxurious 300 thread-count sateen cotton sheets and personal power sockets.
The suites come with a personal workspace and increased privacy that can comfortably fit two—while this isn't exactly the most exquisite boutique hotel on the list, reviews talk about the clean and well-maintained "pods" and attentive staff.
Some guests have raised concerns about the rooms not being sound-proof, so if you are planning to get some work done, it's worth investing in a bigger suite.
9. Hotel NuVe Heritage (SG Clean, Staycation Approved)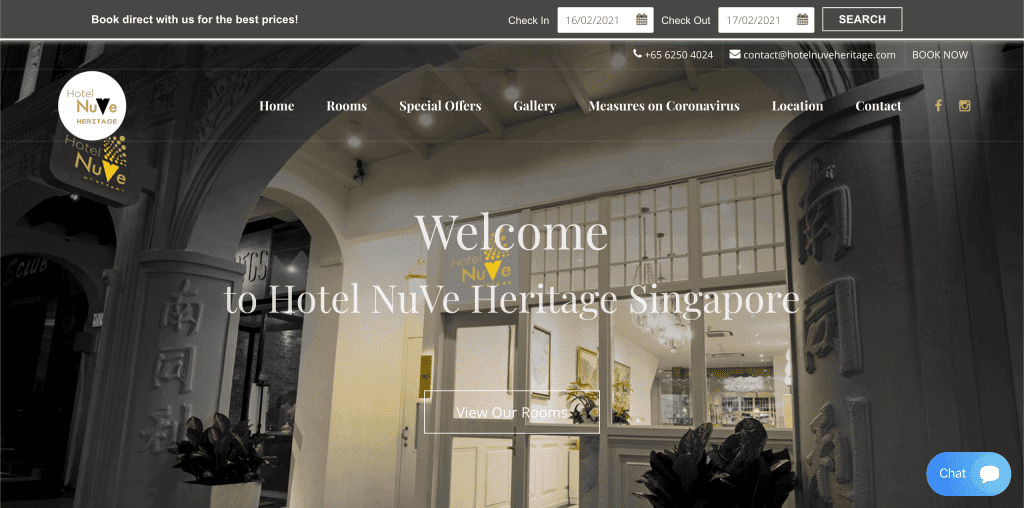 Found along Purvis street is the all-white, five-storey Hotel NuVe Heritage that strives to create an experience filled with pleasant surprises and delivered with highly personalized service.
With only 19-rooms, the rooms are thoughtfully designed for relaxation and rejuvenation in mind—top-notch toiletries, plush Slumberland mattresses alongside duck feather and micro-fibre pillows, a complimentary gourmet mini bar, a Dulce Gusto coffee machine, massage showers and an Apple TV for staying in all day.
Choose from 6 room types including the Photographer Suite which comes with a personal bar counter, chaise lounge and a bathtub; or the Suite Artist that gives you an intimate private living area, balcony mini garden and outdoor soaking tub.
Reviews talk about the accessible location, complimentary mini bar and the suites that were pretty and spacious. The basic rooms can be small for some people, so consider getting a suite if you plan to bring the family.
10. Cube Boutique Capsule Hotel (SG Clean)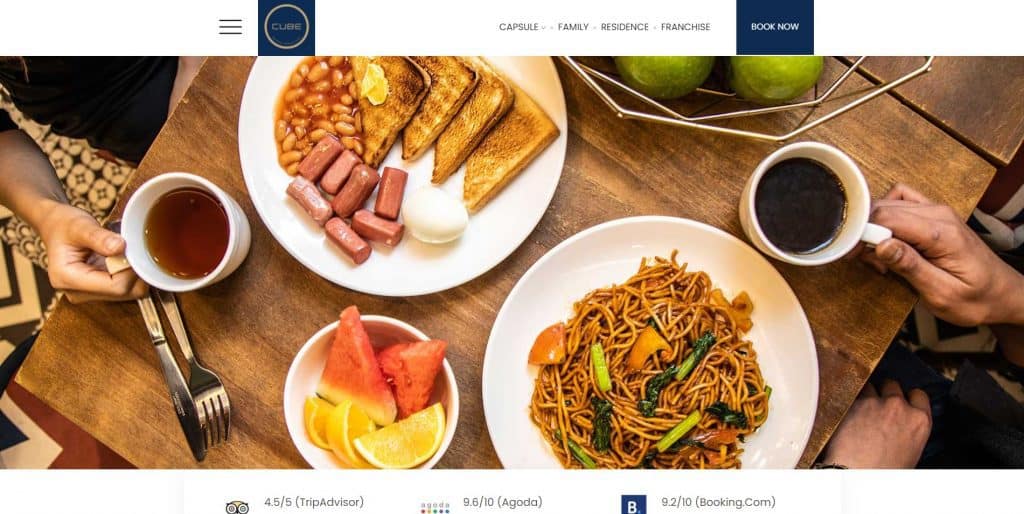 Founded in 2016, Cube Boutique Capsule Hotel is situated in 3 locations within Singapore's historic enclaves. Designed for intrepid and digital savvy guests, they aim to offer a whole new experience for their guests so that they can enjoy their stay.
Some of the perks that Cube offers for their guests during their stay include free high-speed Wi-Fi, breakfast buffet, concierge services, co-working spaces and gaming space.
11. Lloyd's Inn (SG Clean)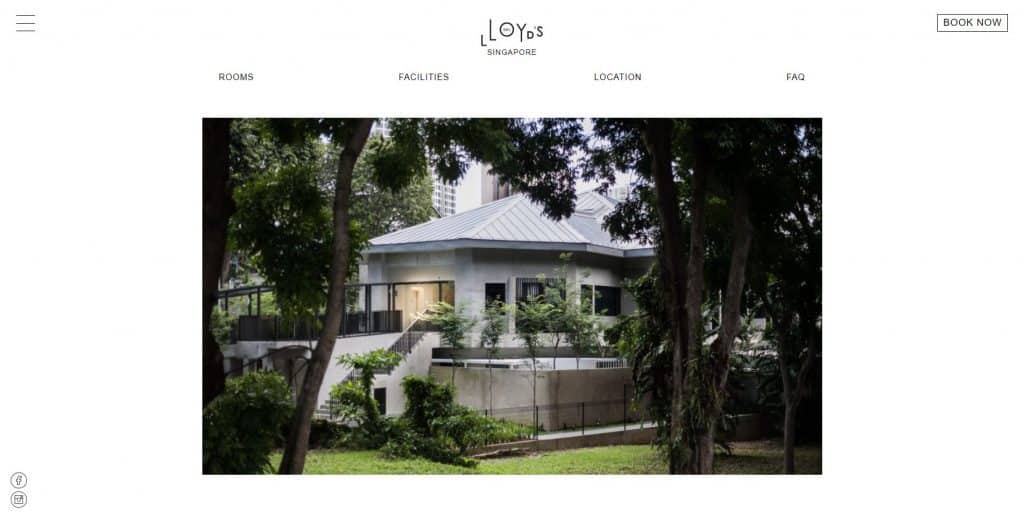 Lloyd's Inn is a 34 room boutique hotel located in the heart of Orchard Road that offers guests a tranquil sanctuary within an urban city.
They offer various facilities that will make their guests' stay worthwhile. The Roof Terrace's rock lights and a shared bar table makes it a good environment to socialize with other guests beneath the twinkling stars. Other wonderful facilities include their communal outdoor pantry as well as their garden deck and dipping pool.
12. The Sultan (SG Clean, Staycation Approved)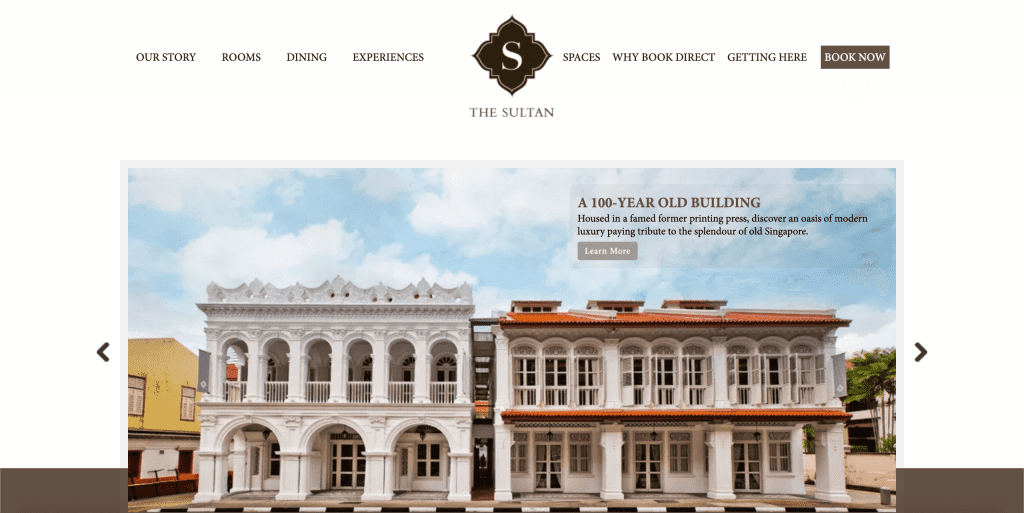 The Sultan Heritage Hotel is a boutique hotel that combines 10 Grade A conservation shophouses to develop a unique accommodation experience amidst the culturally rich Kampong Glam district.
Faithfully preserved and refurbished to retain many of its beautiful architectural features, the hotel offers 60 guest rooms across 8 room categories; all of which come with HD flat-screen TVs, a fully stocked minibar and premium shower amenities.
The Puteri Rooms feature a row of full-length French shutter windows, a hand-carved King size boat bed, handmade Indonesian furniture and boasts plenty of natural sunlight; while The Sultan Lofts comes with a living area on the first floor and a bedroom on the second floor for those who want a bigger space and more privacy.
Reviews talked mostly about the kind and attentive reception staff and tranquil location that is great for couples. While the amenities and facilities are limited as compared to other boutique hotels, the rooms were clean and cosy enough for a short getaway.
Conclusion
Do you have any reviews and comments to share regarding our choices for the best boutique hotels in Singapore?
While SBO is committed to supporting our local businesses, we welcome any feedback and anonymous sharing regarding your experience with this list of boutique hotels in Singapore.
We hope that this guide will be useful in helping you to make an informed decision when it comes to finding the best boutique hotels in Singapore.
Explore More Content